The competition offered us the opportunity to rethink the relationship between the city and its sea. The former boardwalk consisted of a main road, built on top of a retaining wall, two meters above the level of the beach. Parked cars blocked the view to the beach, while only a few staircases offered a connection with the beach. The sea was hardly visible, and the beach difficult to access.
We radically changed this connection by demolishing the high retaining wall, and replacing it with a sequence of terraced platforms. These large platforms slope gently towards the water in one continuous movement. Their layout follows the breaking of the waves in a beautiful curve.
Using local sand, the platforms are made of washed concrete and appear as if the beach had been solidified. Pine trees have been planted to provide shade. From the beach, they are perceived as a continuous green horizon, effectively pushing the heterogeneous architecture of the buildings to the background. A new jetty allows boats to dock and offers new views of the city as seen from the water.
Cars have been banned from the new waterfront to create a direct relationship between the beach and the terraces of the restaurants. Beach and waterfront have become one single public space, where the sea is visible and the beach accessible over a three hundred meter stretch.
What makes this project one-of-a-kind?
The Himara Waterfront project has radically transformed the relationship between the city and the sea. Before, a raised boardwalk limited the access to the beach, while parked cars blocked the view on the water. Today, a sequence of platforms gently slope down towards the sea, creating an inviting waterfront and establishing Himara as a true beach town.
Text provided by the architects.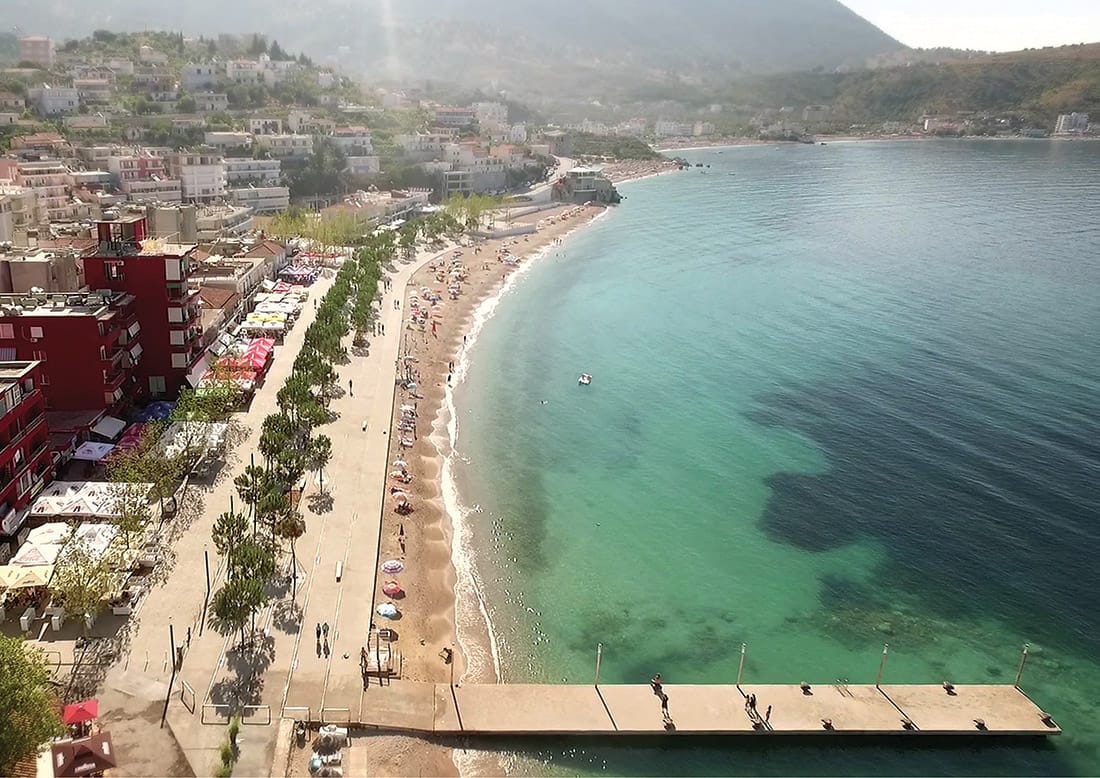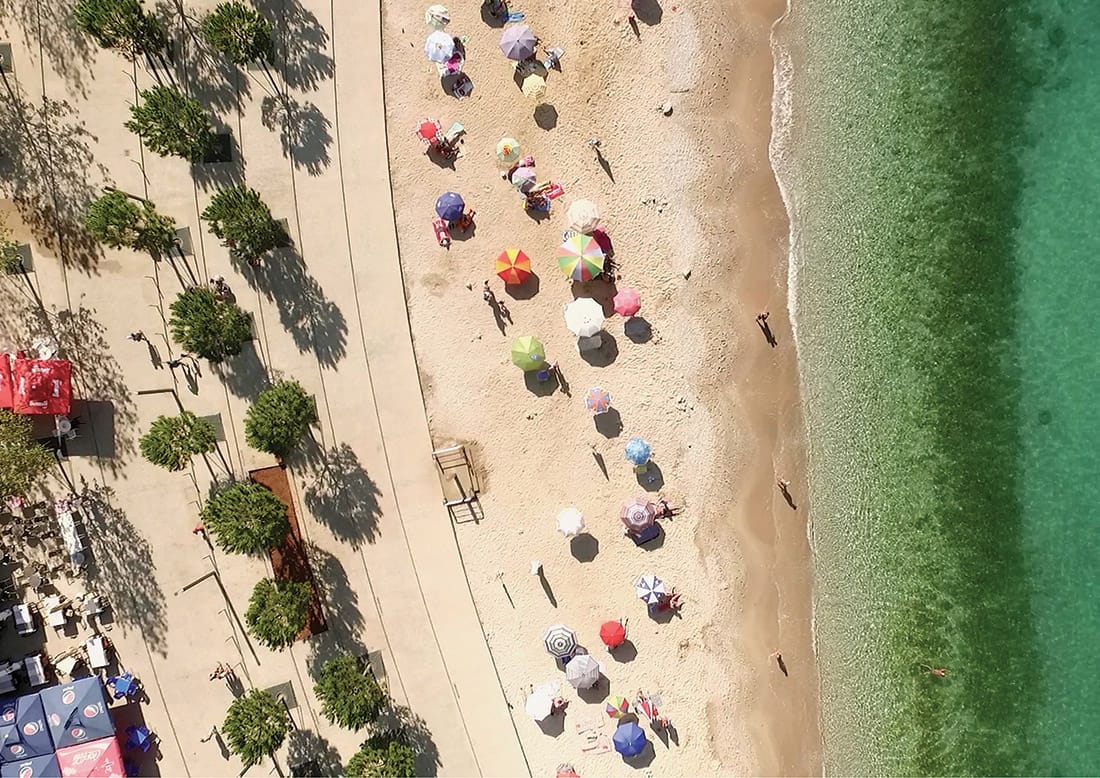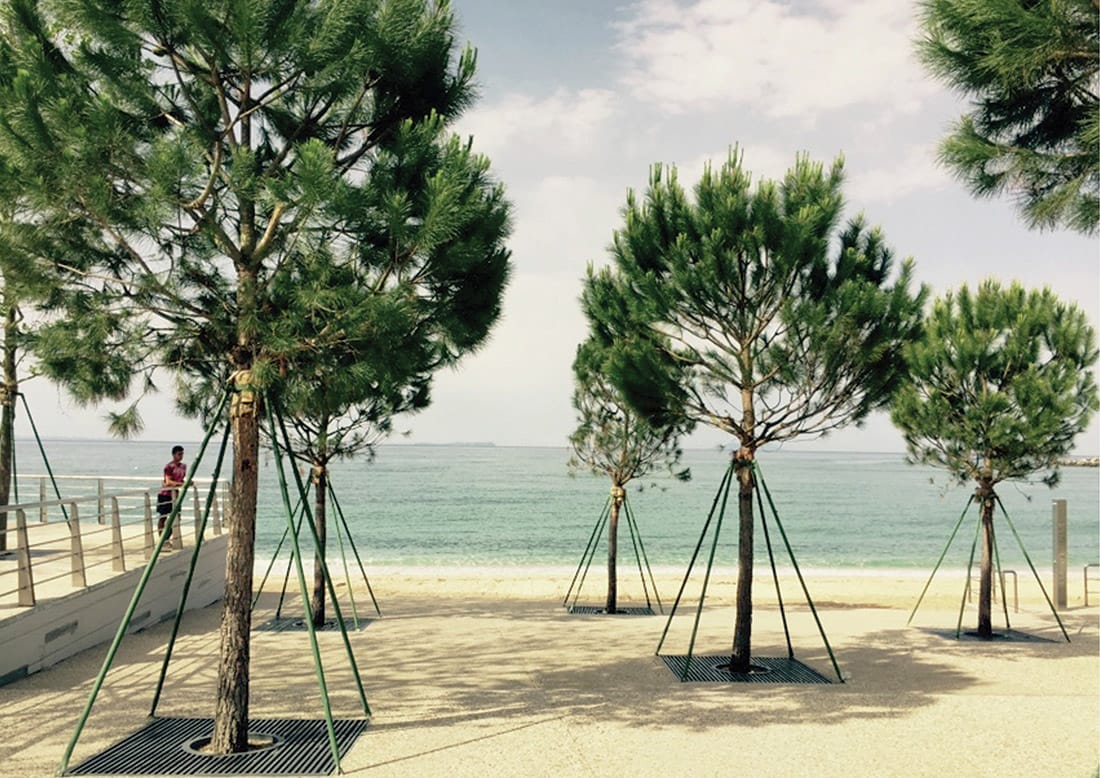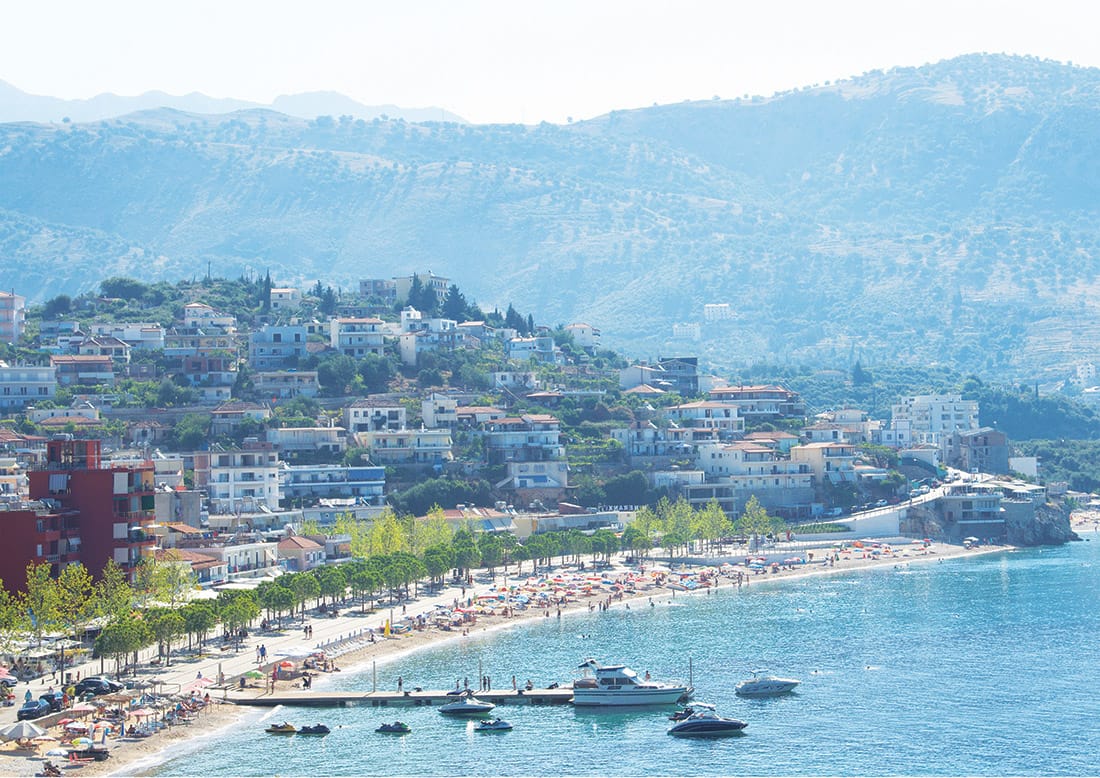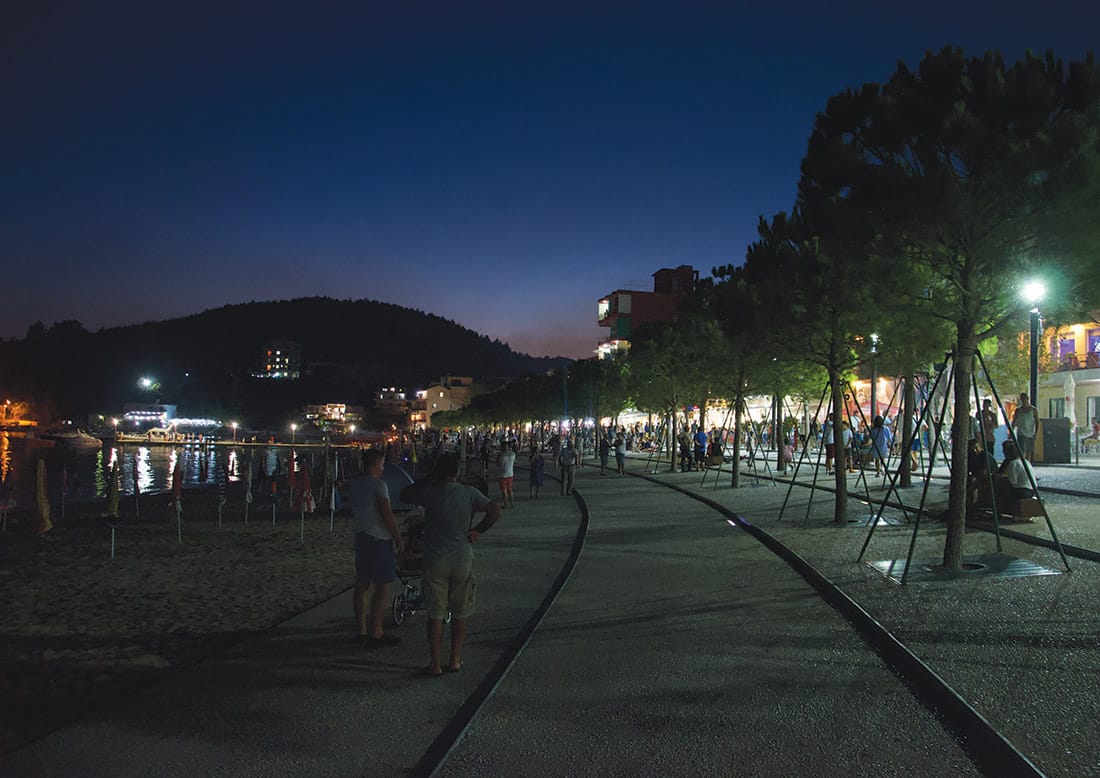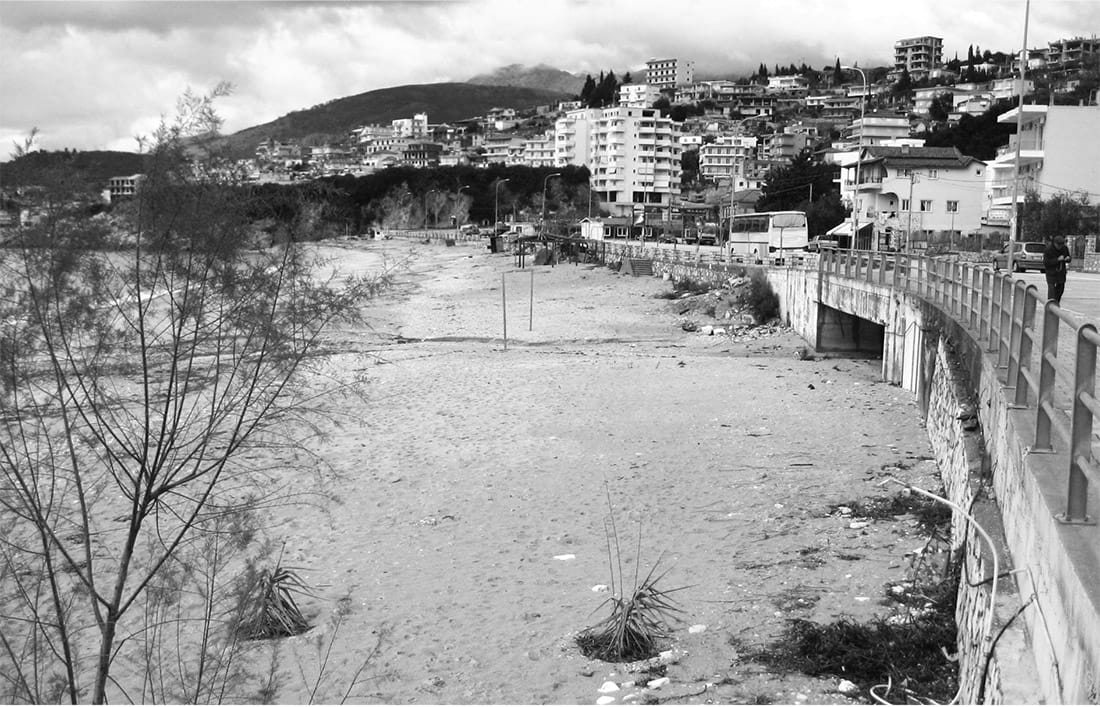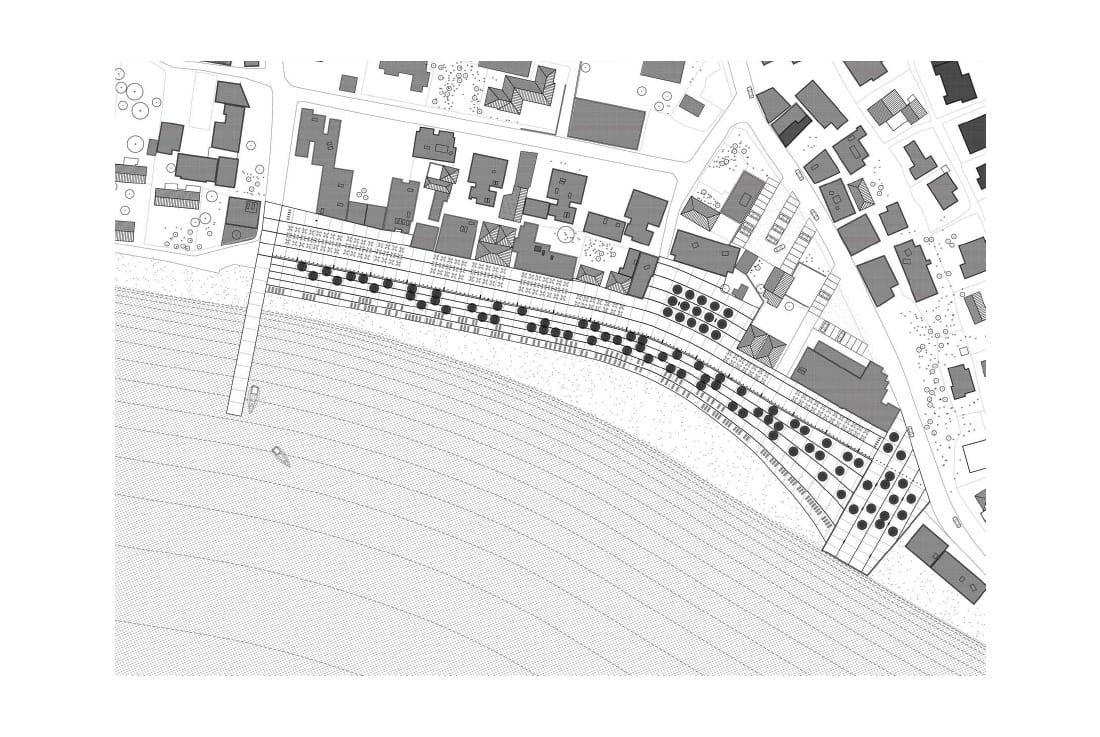 Credits
Architecture
Bureau Bas Smets; Bas Smets with Federica De Leidi and Mathieu Lucas
Client
Atelier Albania & Albanian Development Fund
Year of completion
2017
Location
Himarë, Albania
Total area
10 000 m2
Photos
Bureau Bas Smets
Related posts
Powered by