The task of the design was to transform a grain-silo, built in 1978, into a storing-centre for wood-pellets. The tall silo dominated the site, the place spread out the mood of an abandoned industrial complex. The client asked for a new "art-lounge" on the silo´s top for business-use and events creating by this a "local landmark" and firm-emblem. An extension to the silo was built for pellets-manipulation and a heating plant.
Design
The "crown´s" facade is made up of prefabricated concrete-elements forming a structural grid of regular openings derived from the basic module of the Silo-Structure, the "Silo-cell". Silo and "Crown" unify to a "Monolith". Visitors of the art-lounge 45m above ground feel the wideness of the surrounding panorama, at the same time the enclosing grid-structure-facade gives them the feeling of being "far-off-reality".
Transformation
Transforming existing structures for new use in order to deal with resources in a sustainable way nowadays has become an important task. An anonymous industrial structure by the "Ennoblement of the Silo" became an impressive architectural site.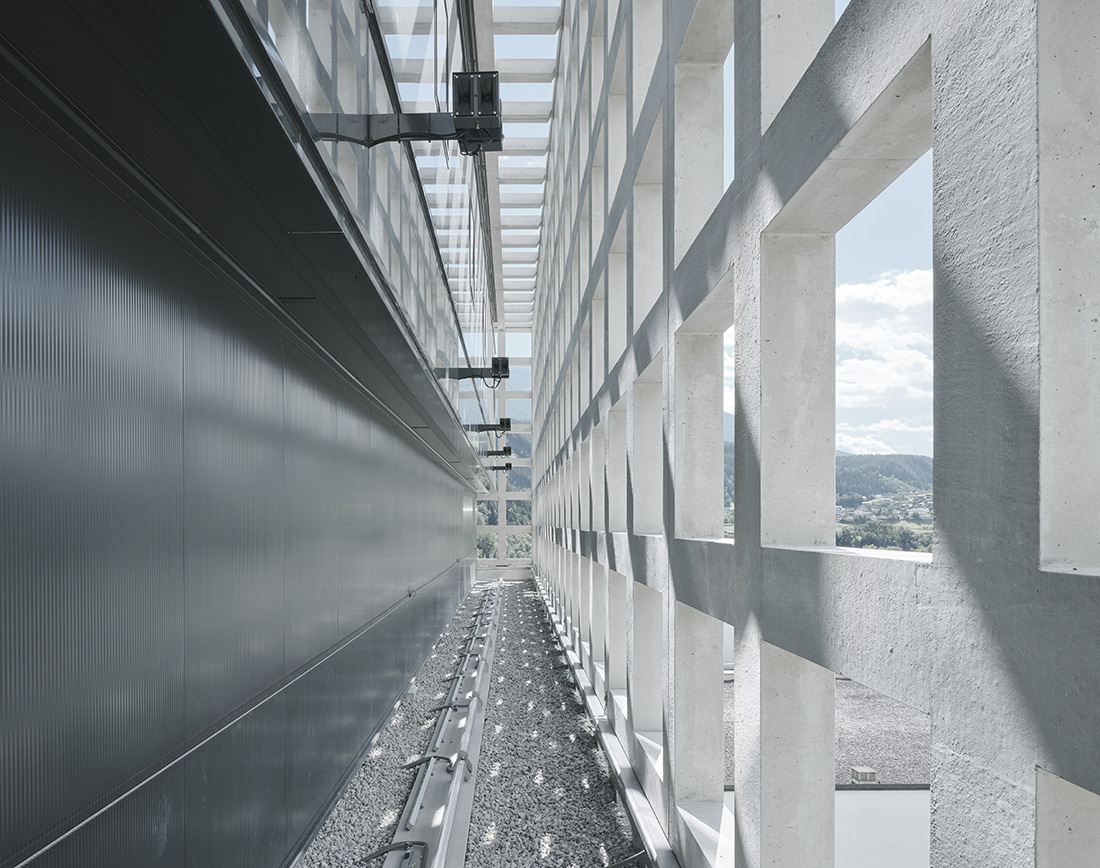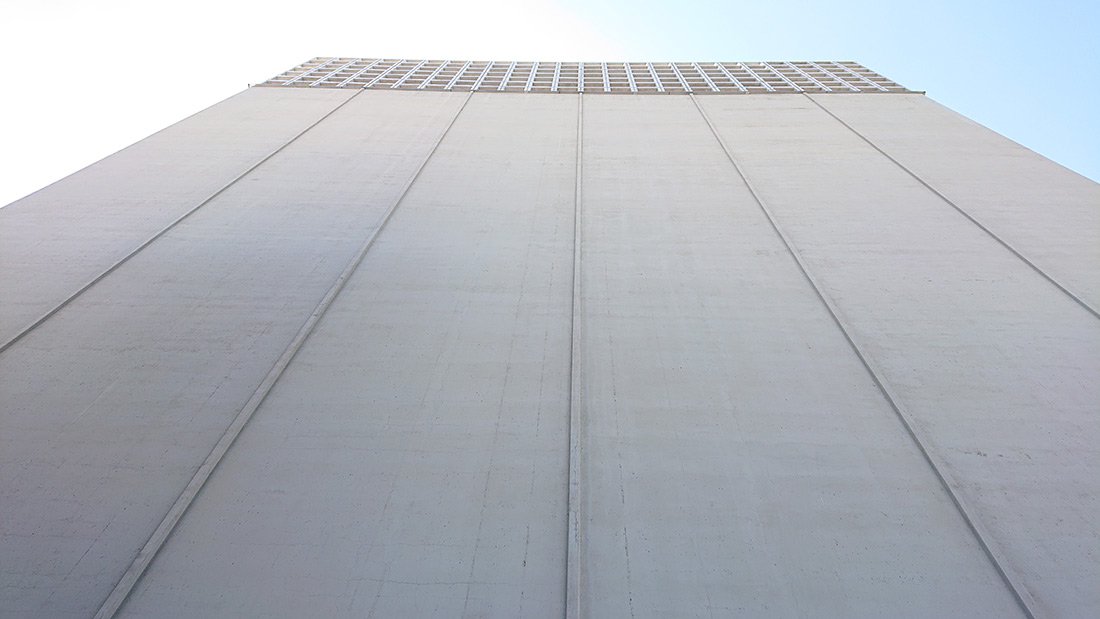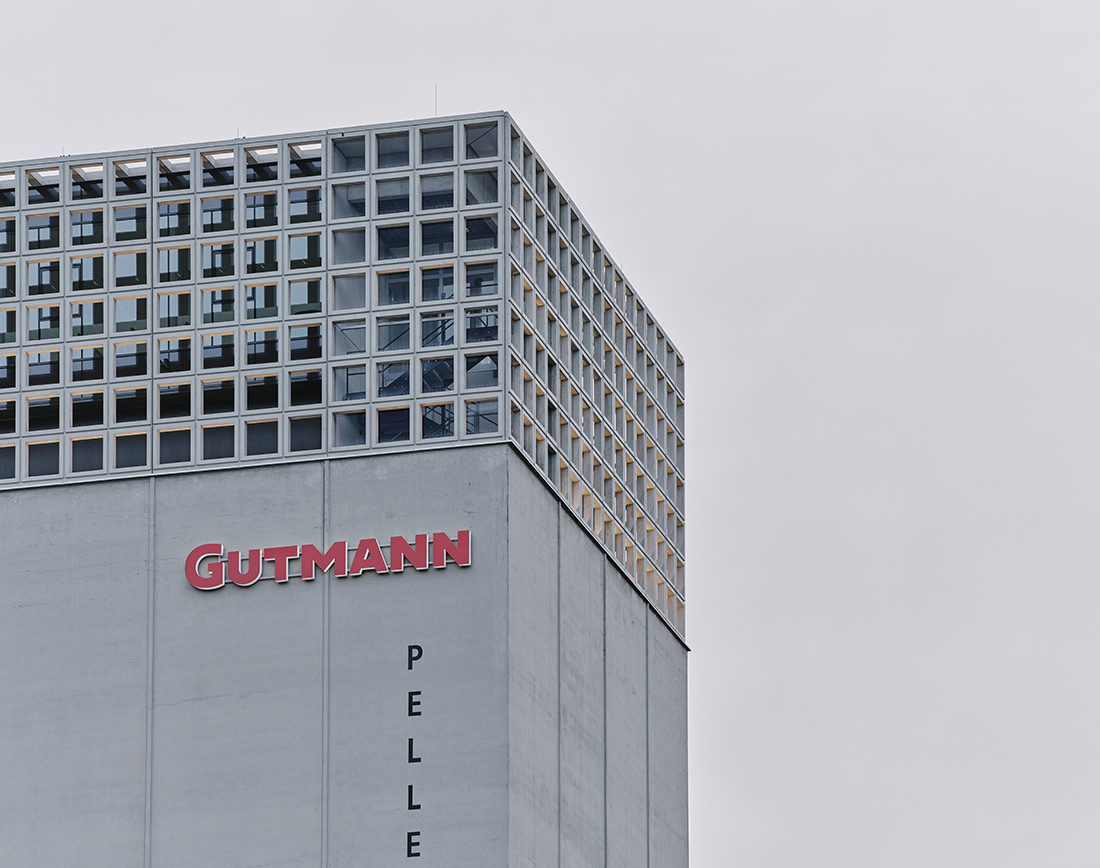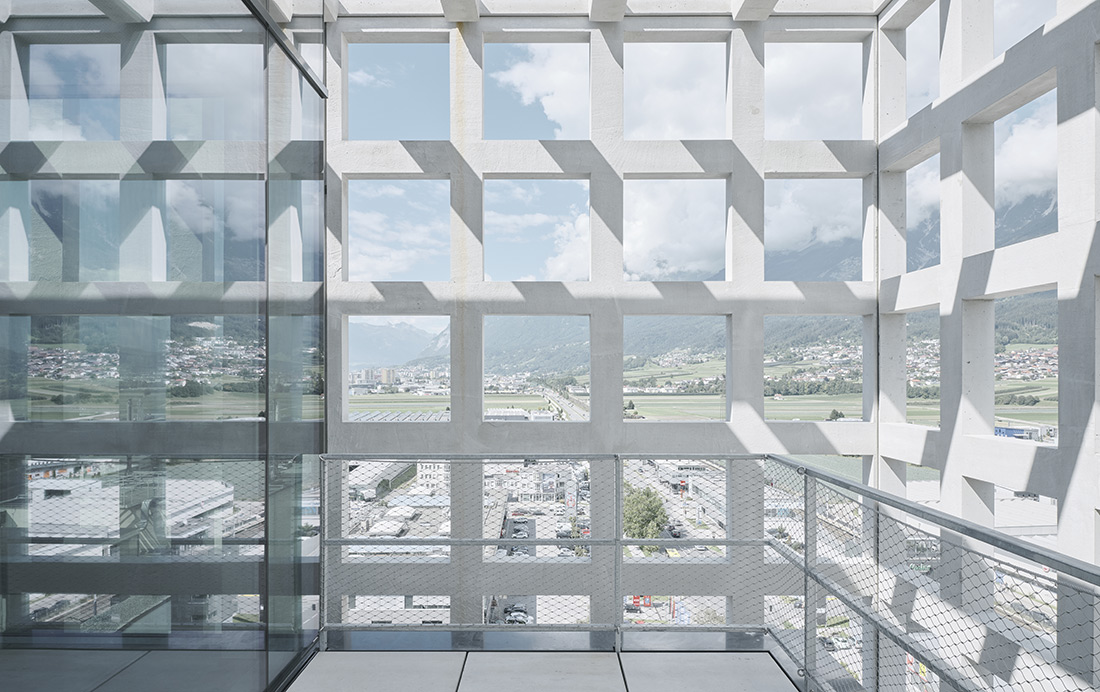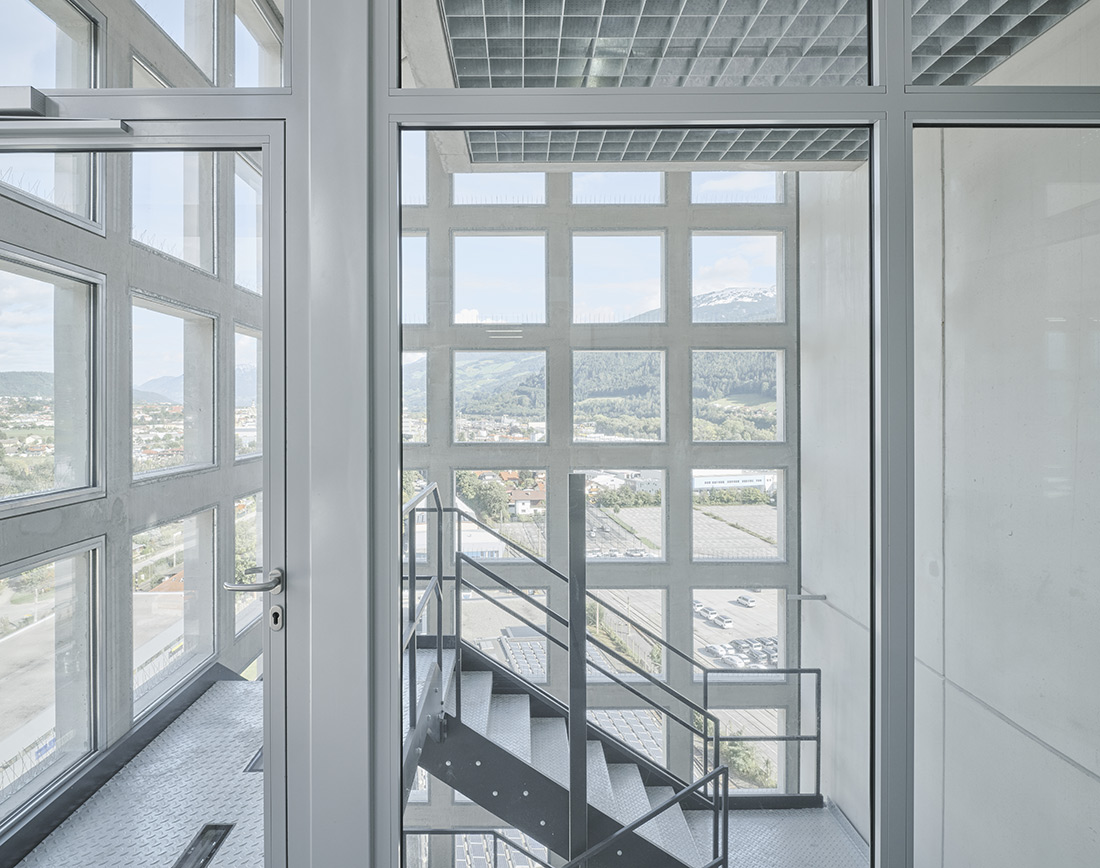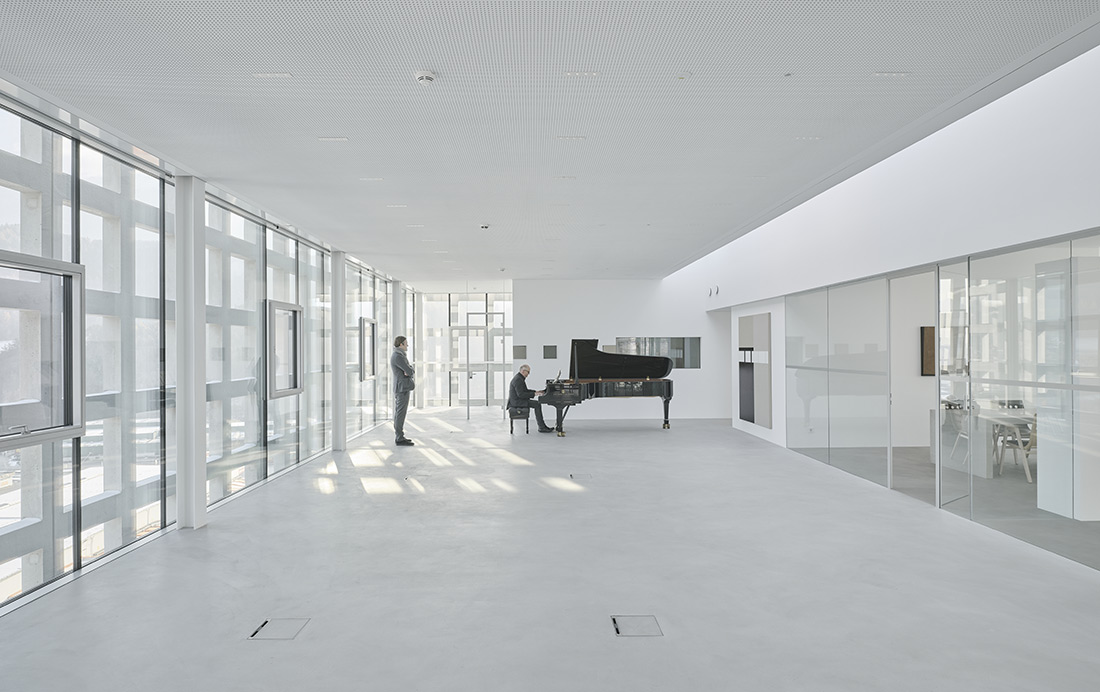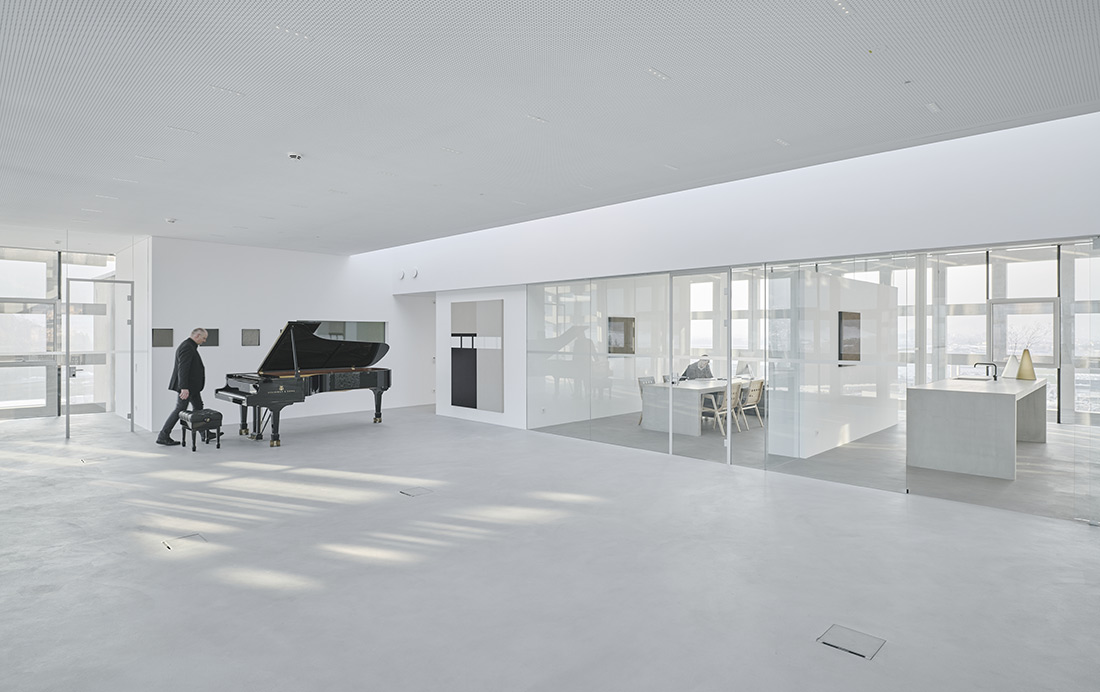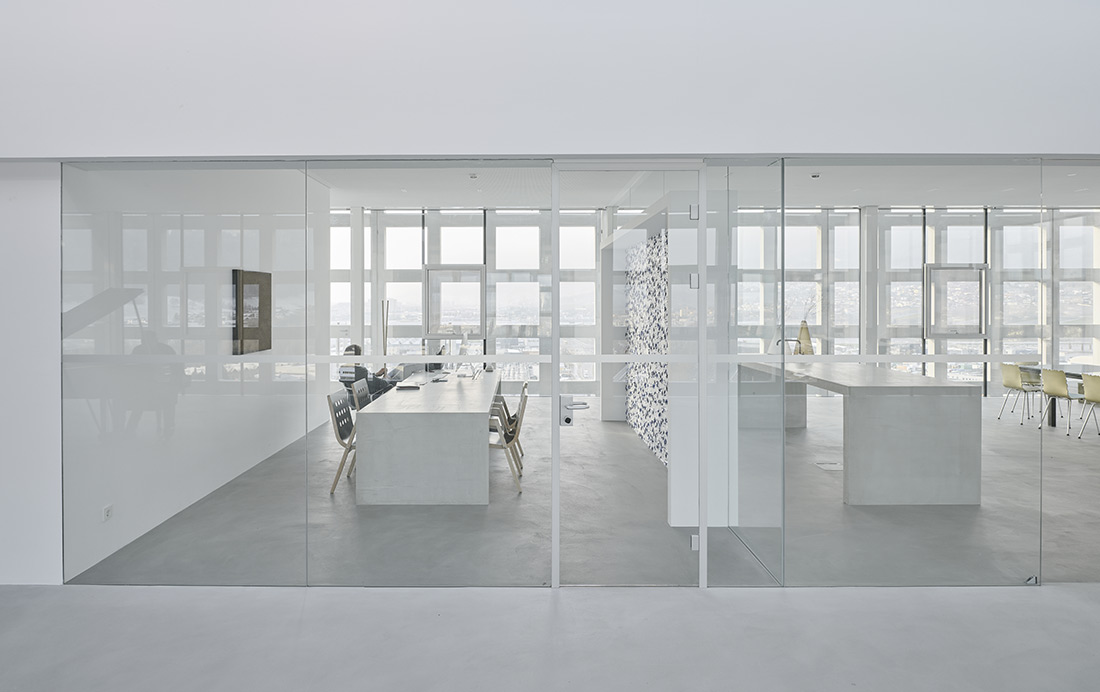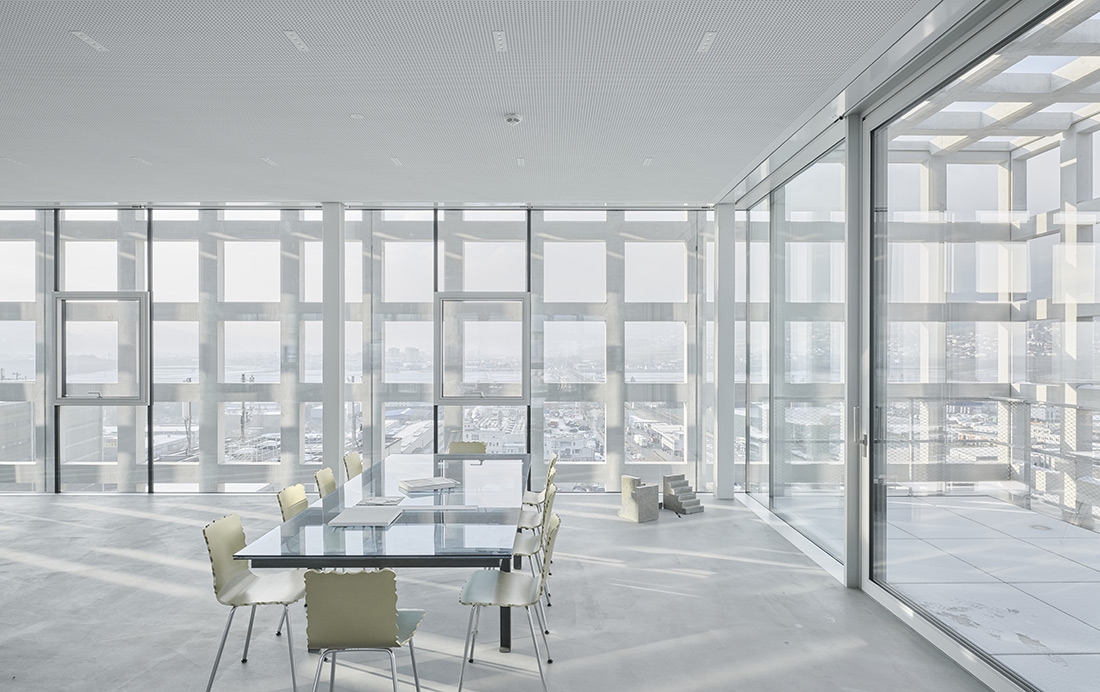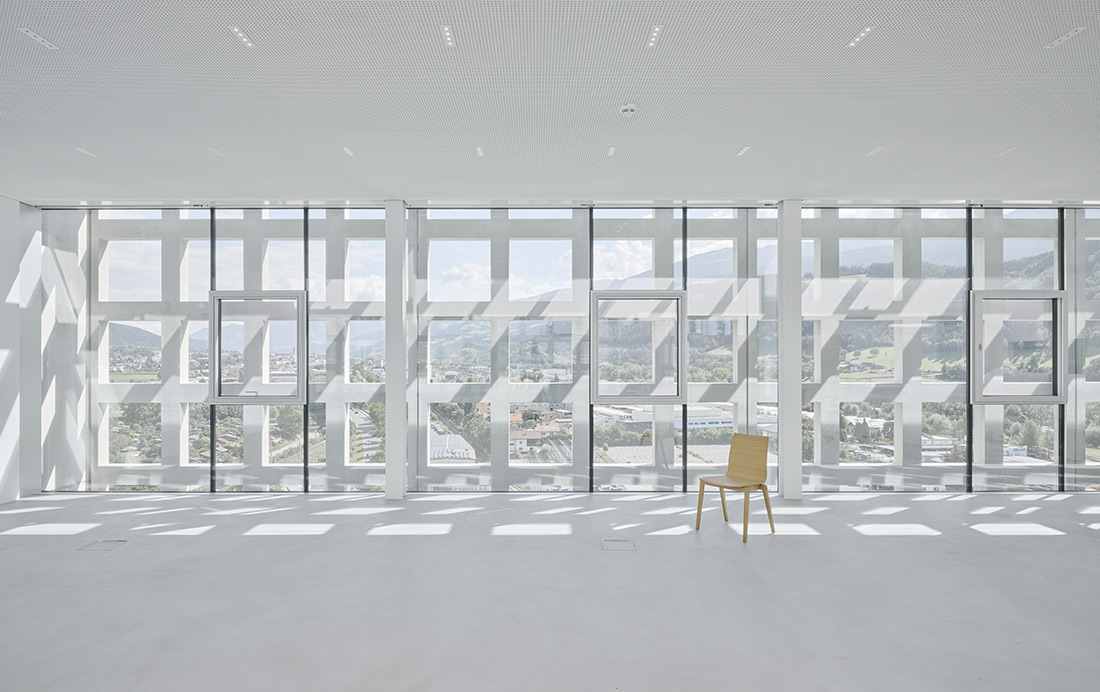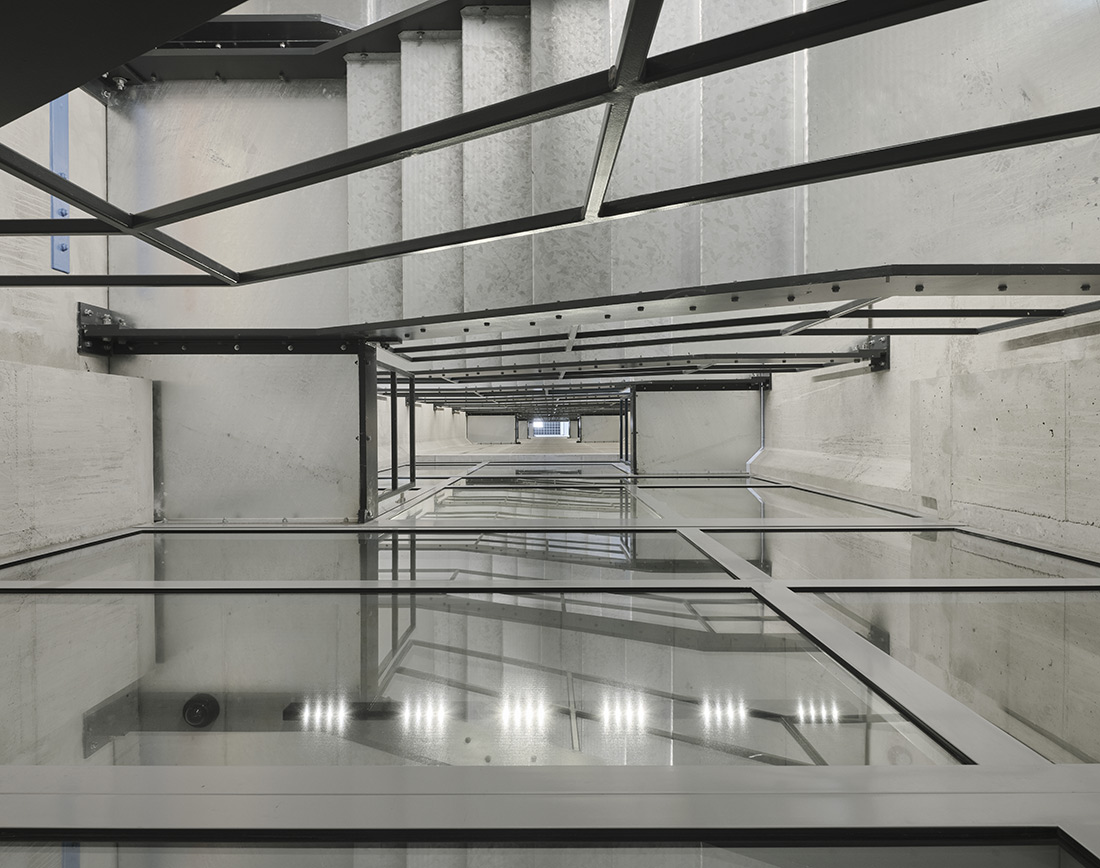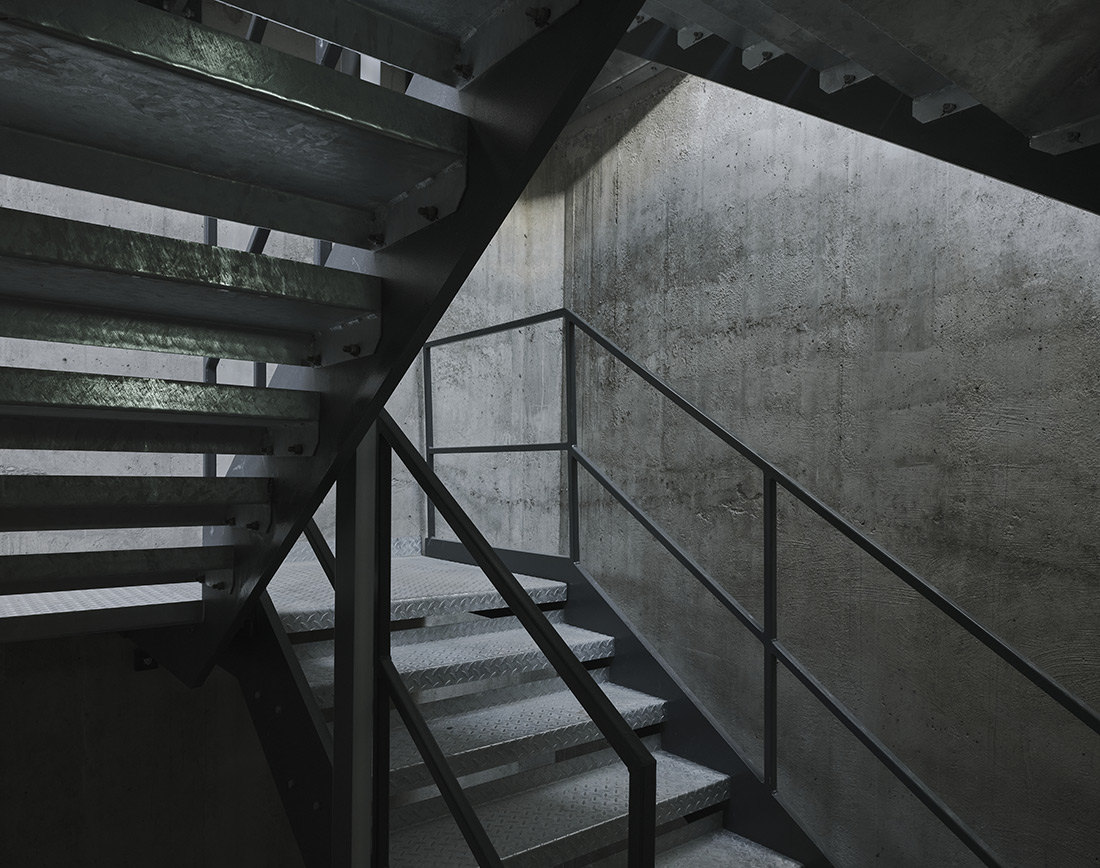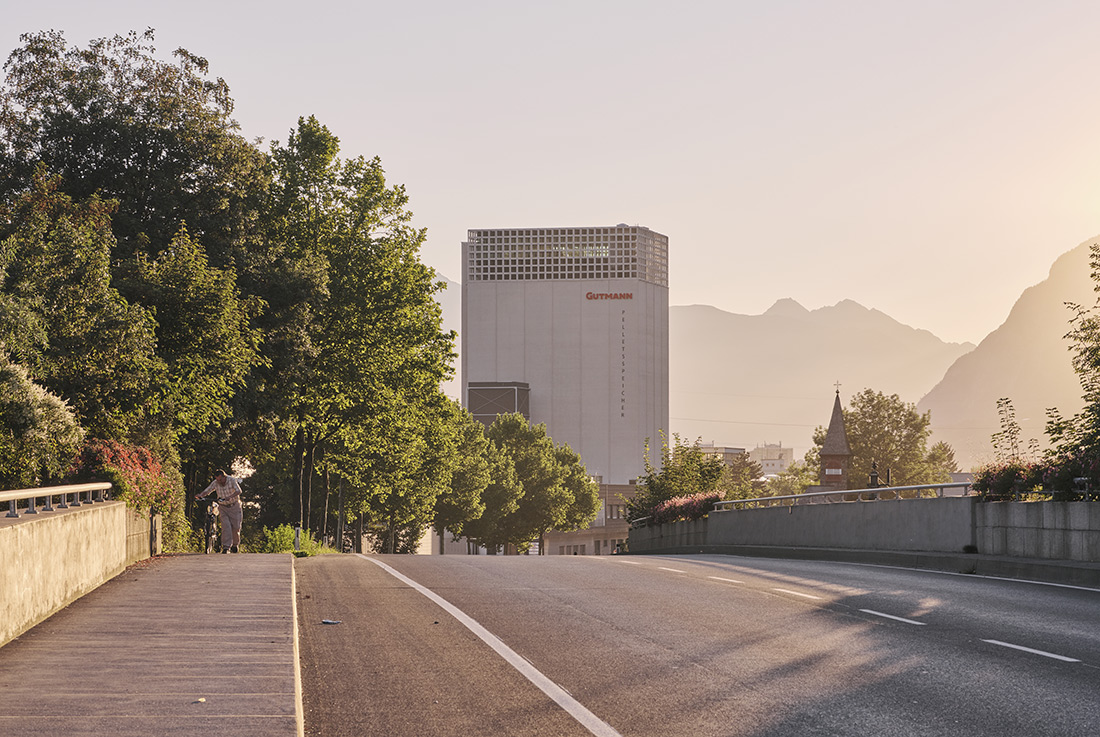 Credits
Architecture
obermoser+partner zt gmbh; Hanno Schlögl
Client
Gutmann GmbH
Year of completion
2020
Location
Hall in Tirol, Austria
Total area
2.150 m2
Site area
3.600 m2
Photos
David Schreyer
Project Partners
Johann Obermoser. Hanno Schlögl, Thomas Gasser, Jörg Raich, Werner Heis, Simon Westreicher
Related posts
Powered by