Luxury and homeliness, tradition and progressiveness, organic methods and gourmet cuisine: the five-star Green Spa Resort Stanglwirt combines apparent opposites to create a unique holiday experience. At the Stanglwirt, being organic has nothing to do with asceticism.
Similarly, farming organically, sourcing regional produce whenever possible, and using sustainable energy are a matter of course at the Stanglwirt. The natural and authentic produce comes from the 100-hectare organic farm, while the already famous Stanglwirt Alpine cheese is ripened on the hotel's own mountain pasture. Most of our foodstuffs are produced in-house like milk, curd cheese, butter, yoghurt, cheese and bread. As we obviously cannot make everything ourselves, we take care to ensure that our suppliers deliver top-quality produce, if possible from the local region.
An environmentally friendly heating system – Europe´s first hotel biomass heating plant, powered by bark from nearby sawmills, supplies the entire hotel complex with heat. As if that were not enough, the Green Spa Resort Stanglwirt also obtains 100% CO2-free green energy from a small hydroelectric power station in Tyrol. To power the wellness worlds, the five-star hotel relies on natural mountain water from its own springs flowing straight from the Wilder Kaiser, which is heated by geothermal and solar energy. In the bedrooms and suites, guests love the Swiss stone pine furniture, larch and oak floors, pure sheep's wool carpets and furnishing fabrics, towels and bed-linen made from pure cotton or the finest linen.
Sustainability has always come naturally at the Stanglwirt. In 1980, long before "organic" and "eco" became the buzzwords on everyone's lips, Balthasar Hauser built his "green hotel" using local resources. He wanted to embed the hotel in its surroundings and so he built it with what was already there – namely, solid wood, natural stone and sheep's wool. The timber bricks are retained with lime mortar and not cement and we only use wooden ceilings instead of steel ones. Even the mattresses on all the beds are filled with horsehair and sheep's wool ("the green bed" of Willi Dungl).
In 2017 the Stanglwirt became the WWF's (World Wide Fund for Nature) first five-star hotel partner. The aim of the partnership is to work together for a sustainable future, for example by measurably reducing the Stanglwirt's ecological footprint. It is also a goal that staff and guests will be made more aware of the importance of sustainability and nature conservation.
Business model of the project
When it comes to luxury and comfort, nothing is left to chance at the Stanglwirt. Every alteration, extension and new building project is carried out in accordance with the Stanglwirt's eco-friendly ethos and meets the highest sustainability standards. In parallel with building ecologically to a high standard, which is what makes the Stanglwirt an eco-hotel, we also aspire to ultimate quality in our food. Guests are treated to all kinds of delicacies from our organic farm. As we obviously cannot make everything ourselves, we take care to ensure that our suppliers deliver top-quality produce, if possible from the local region. With Europe's first hotel biomass heating plant we supply the whole Stanglwirt complex with wonderful warmth and hot water from the hotel´s own spring since 1980. No chemical cleaning agents and an interior made of natural materials create a healthy, soothing atmosphere.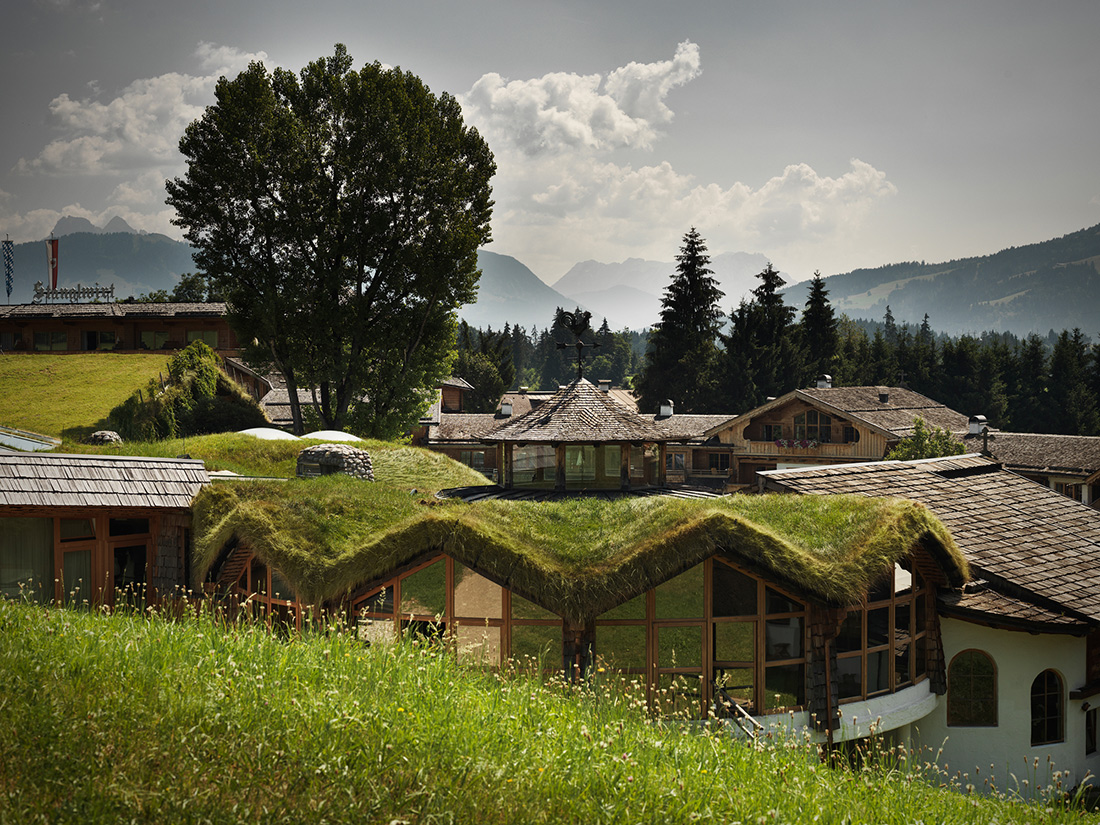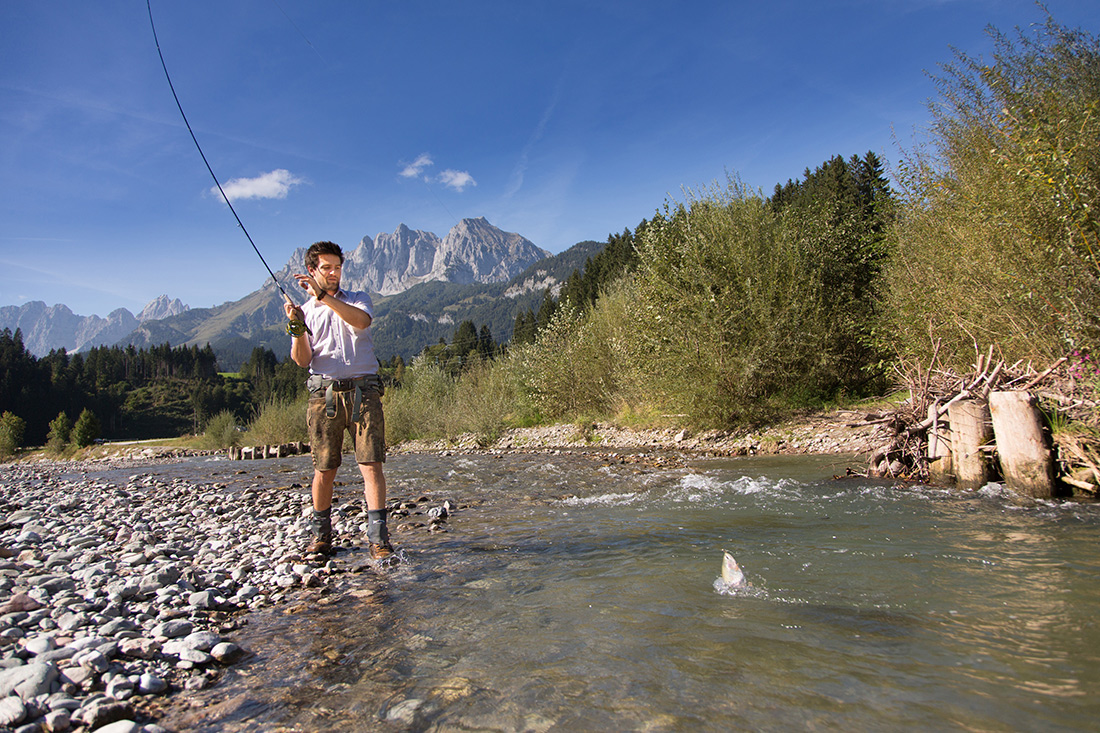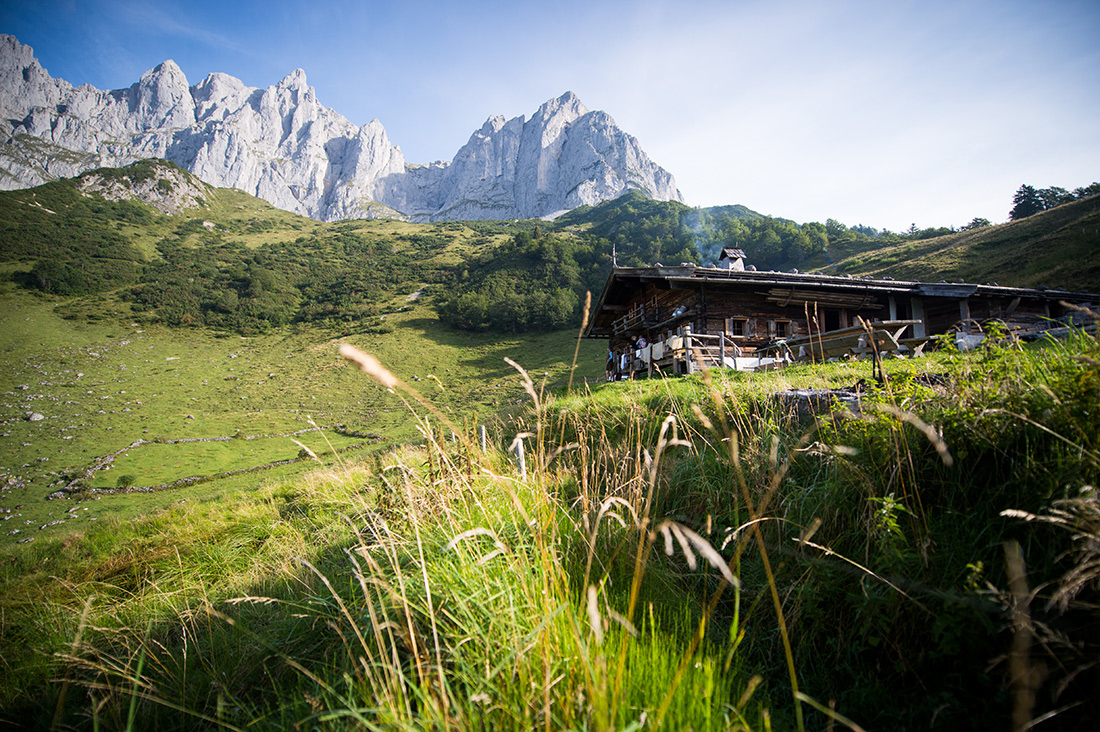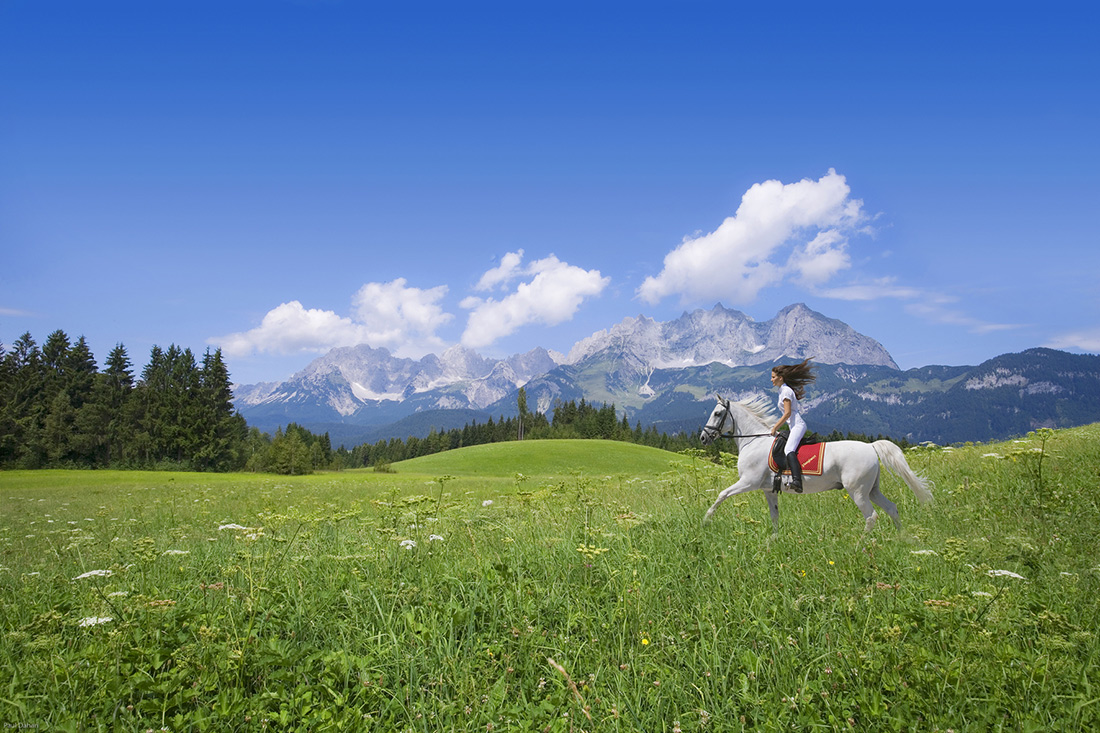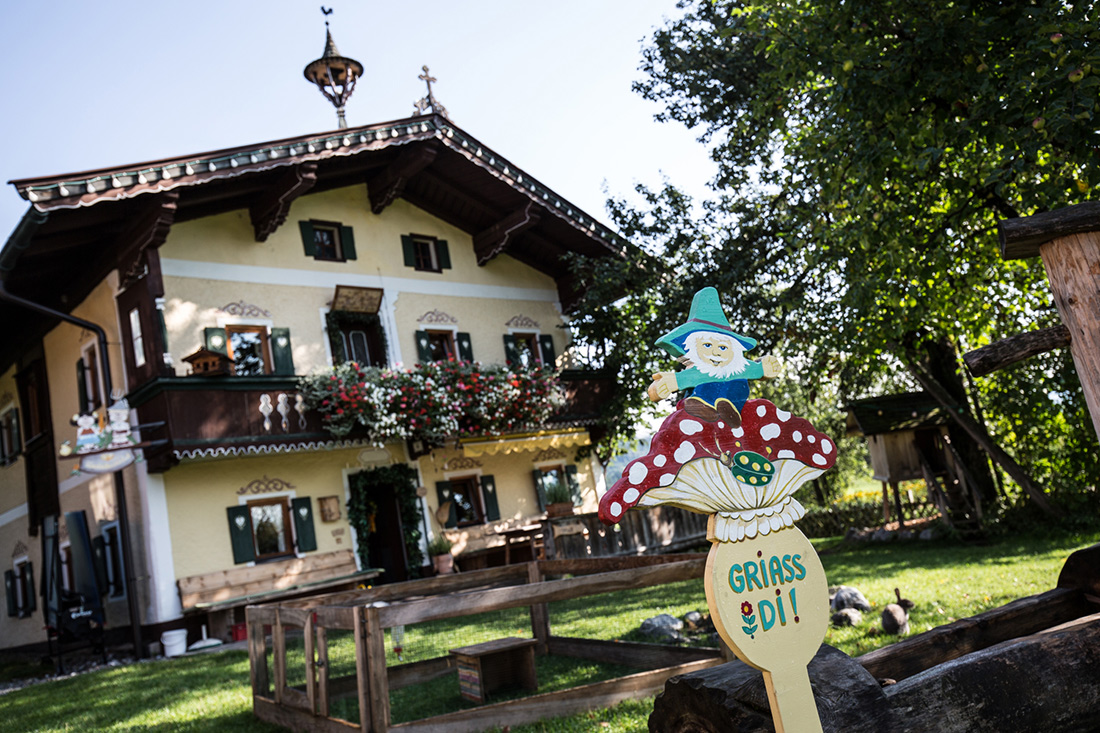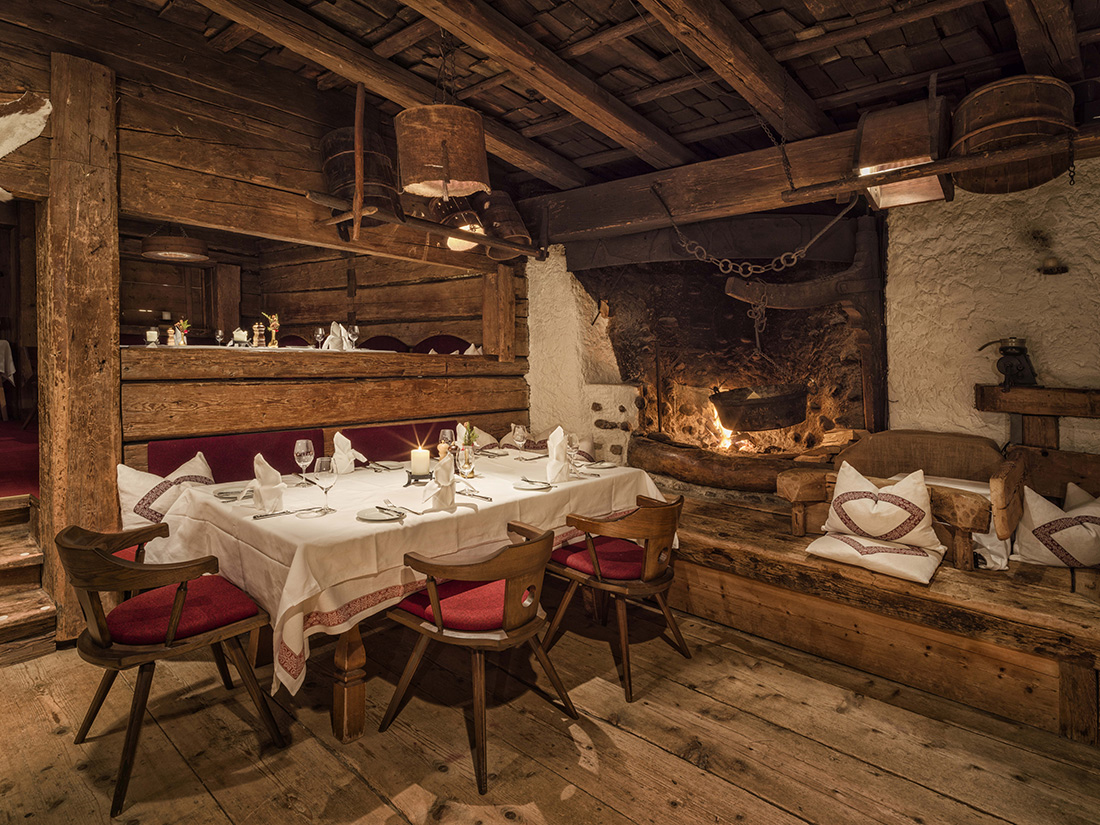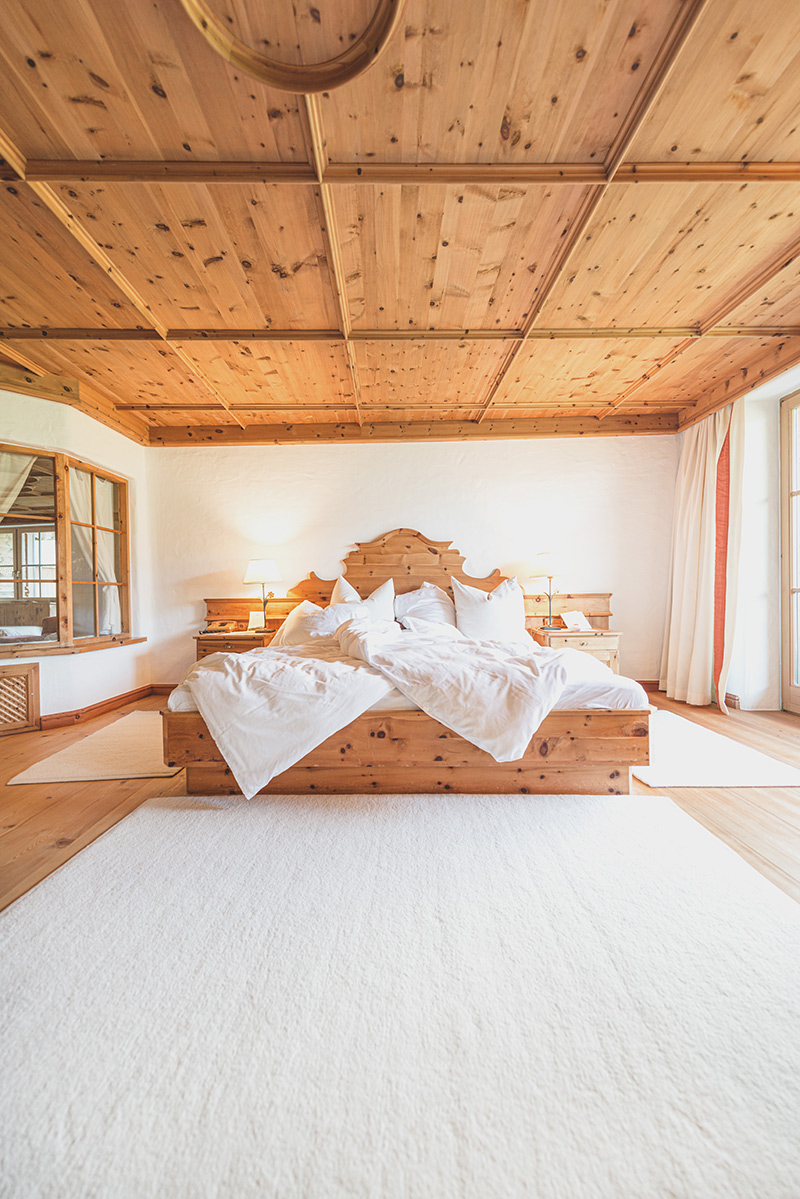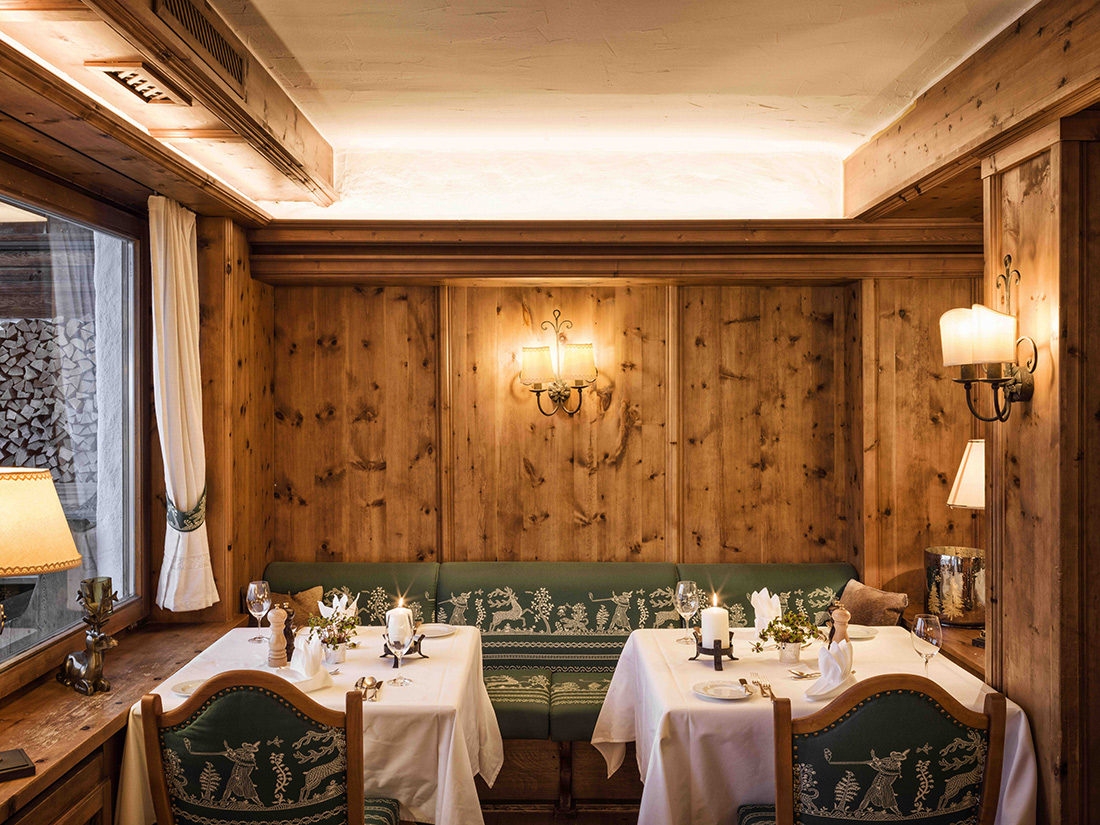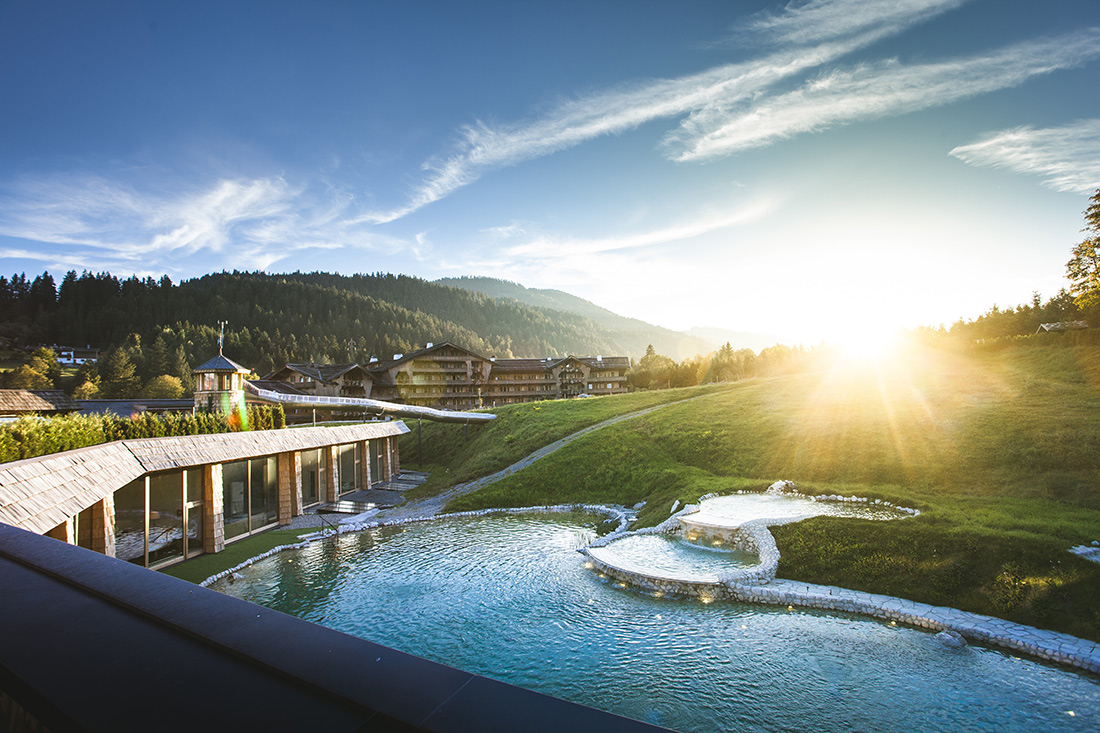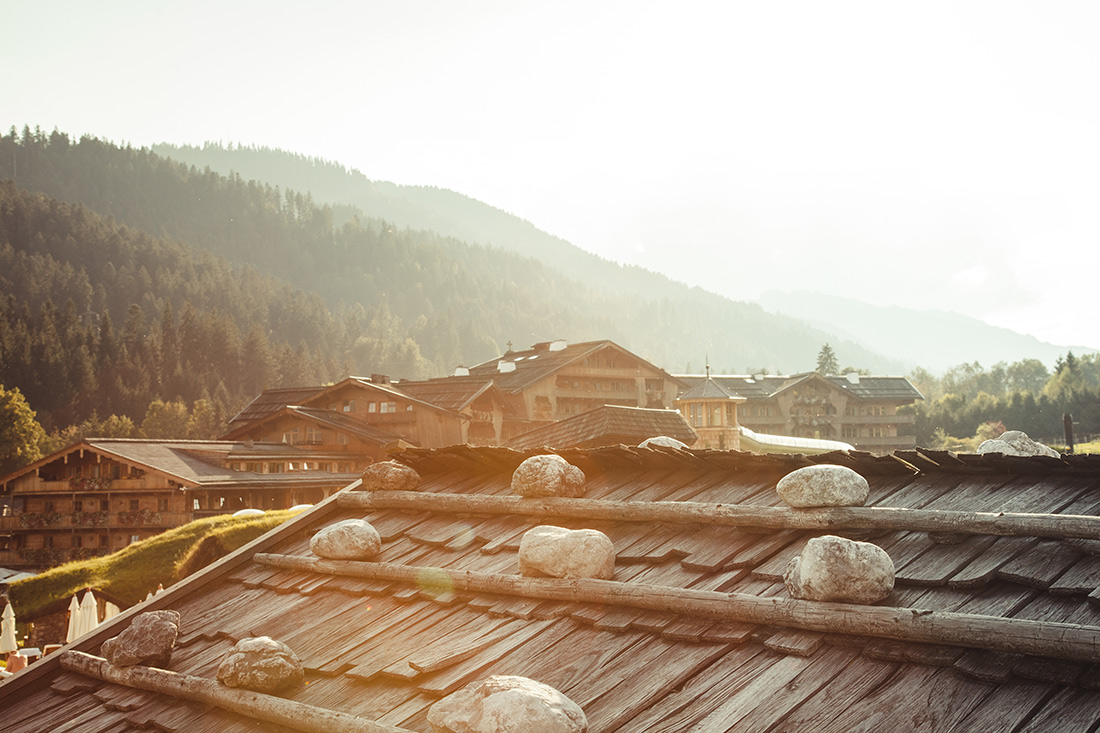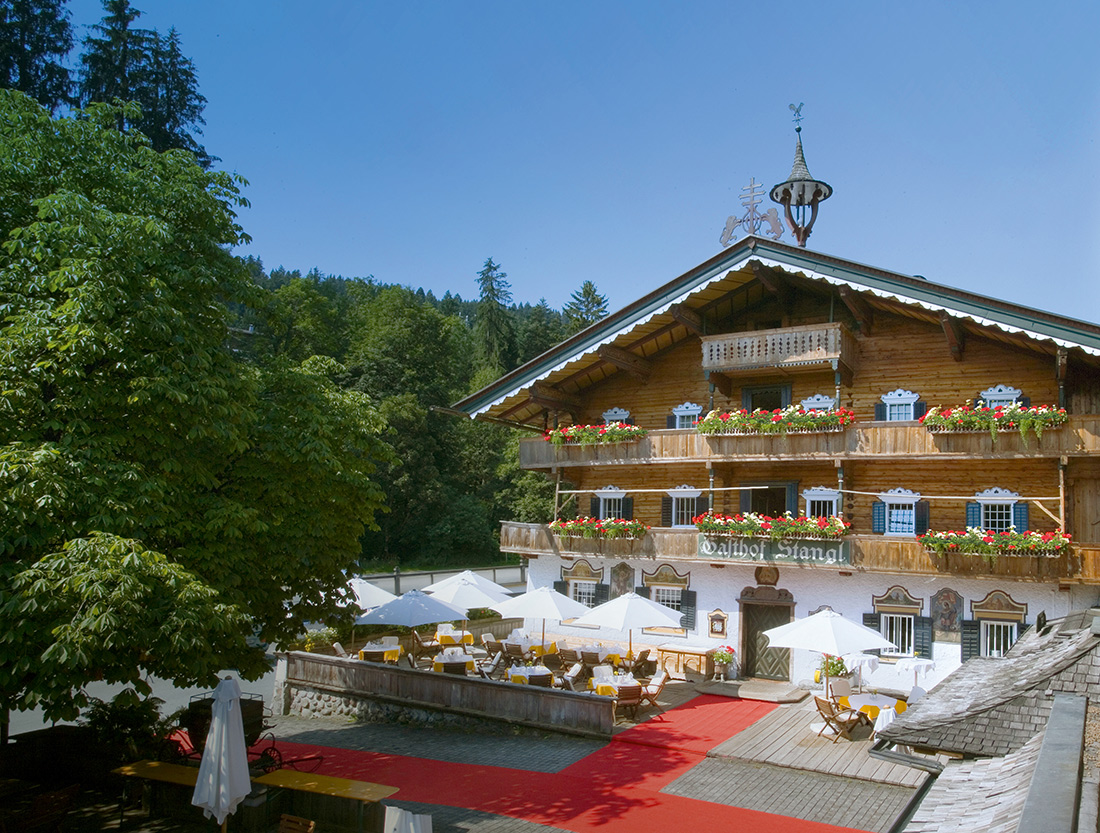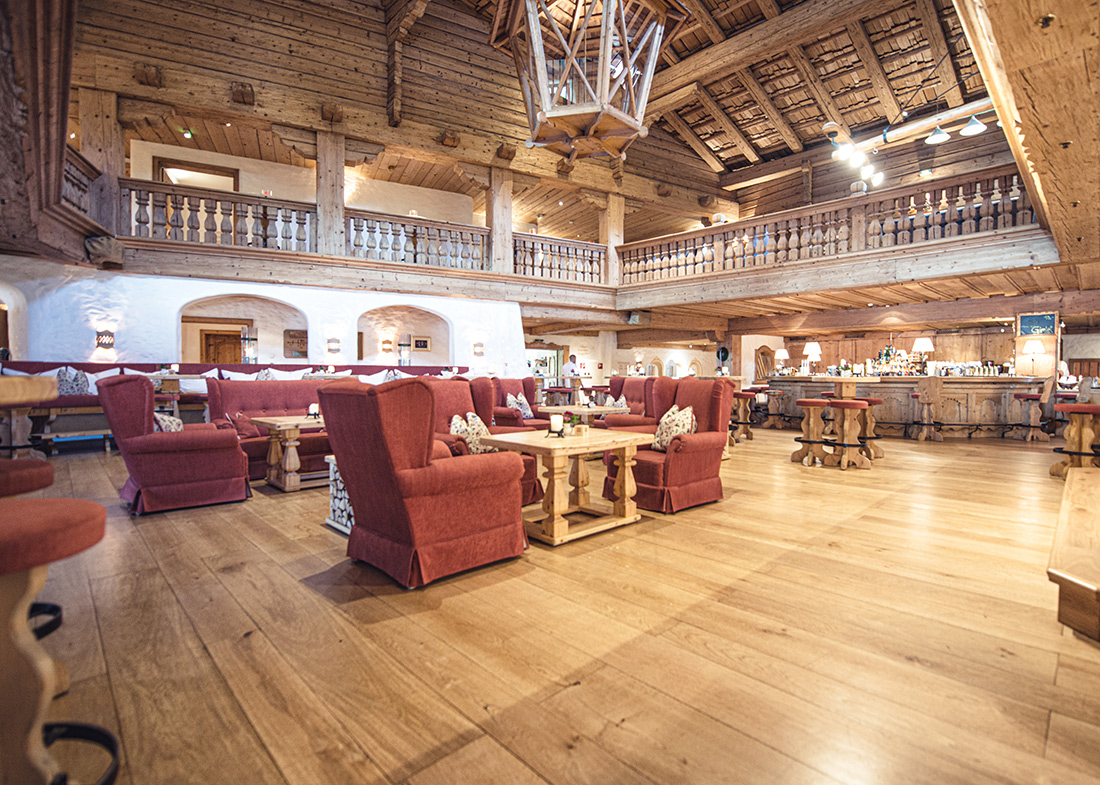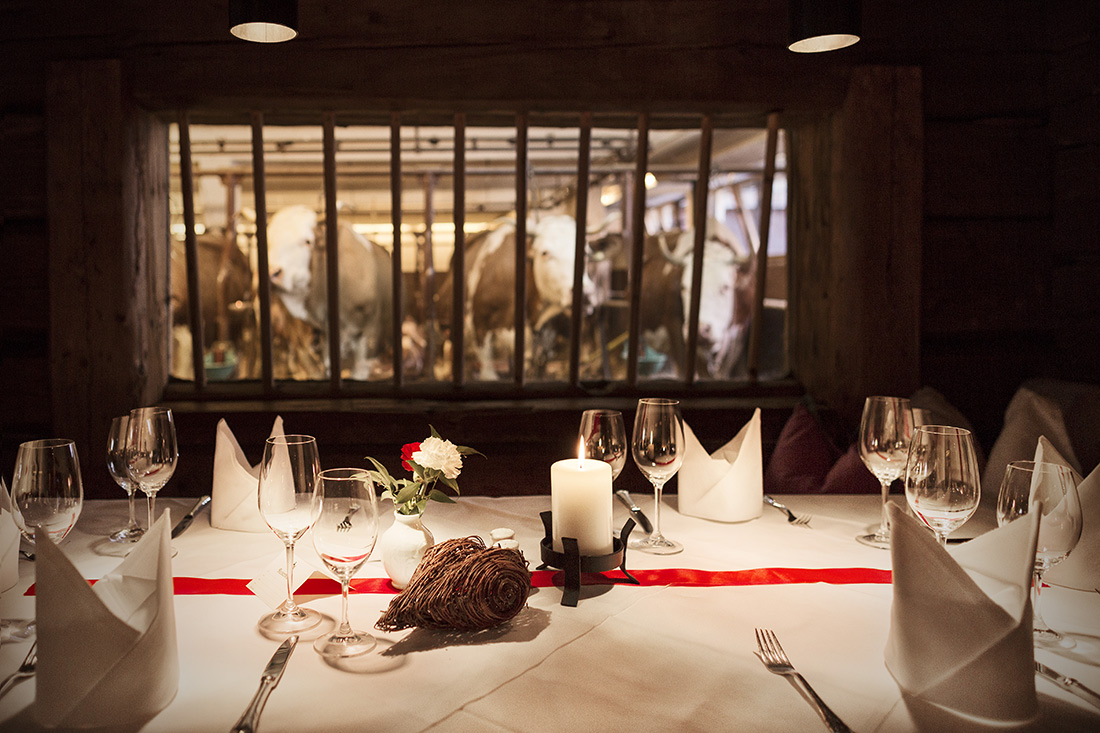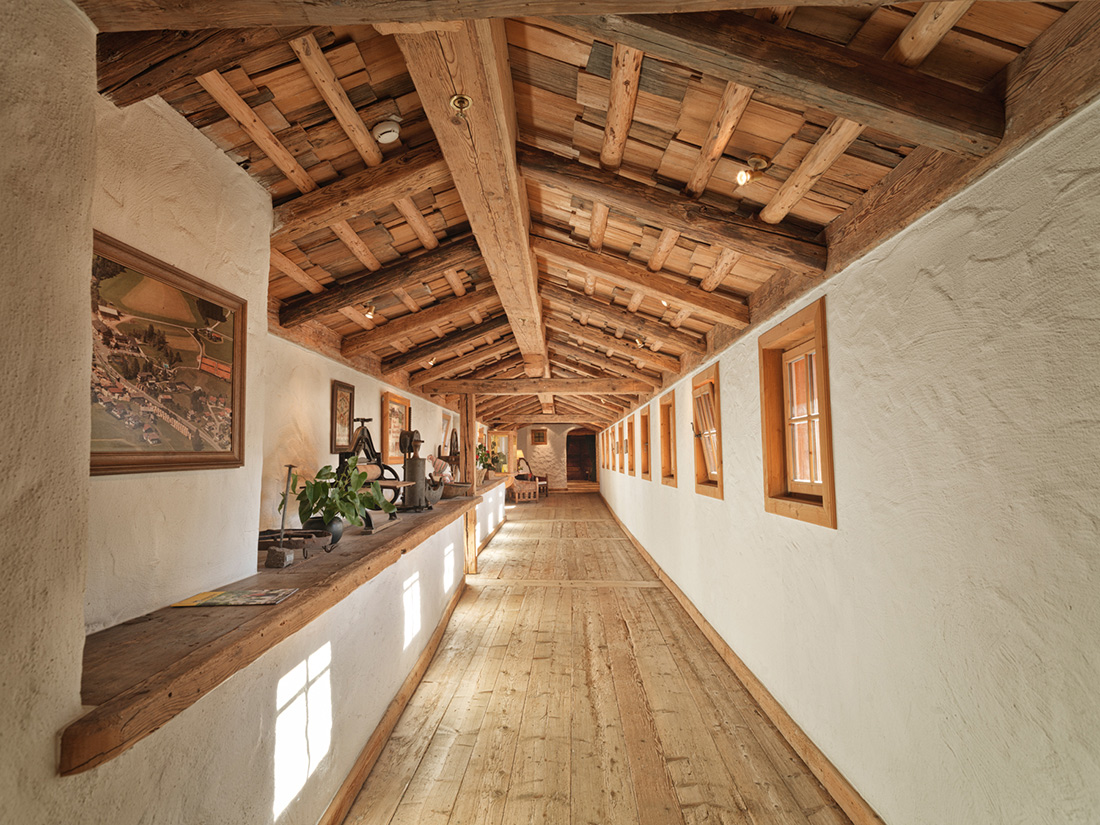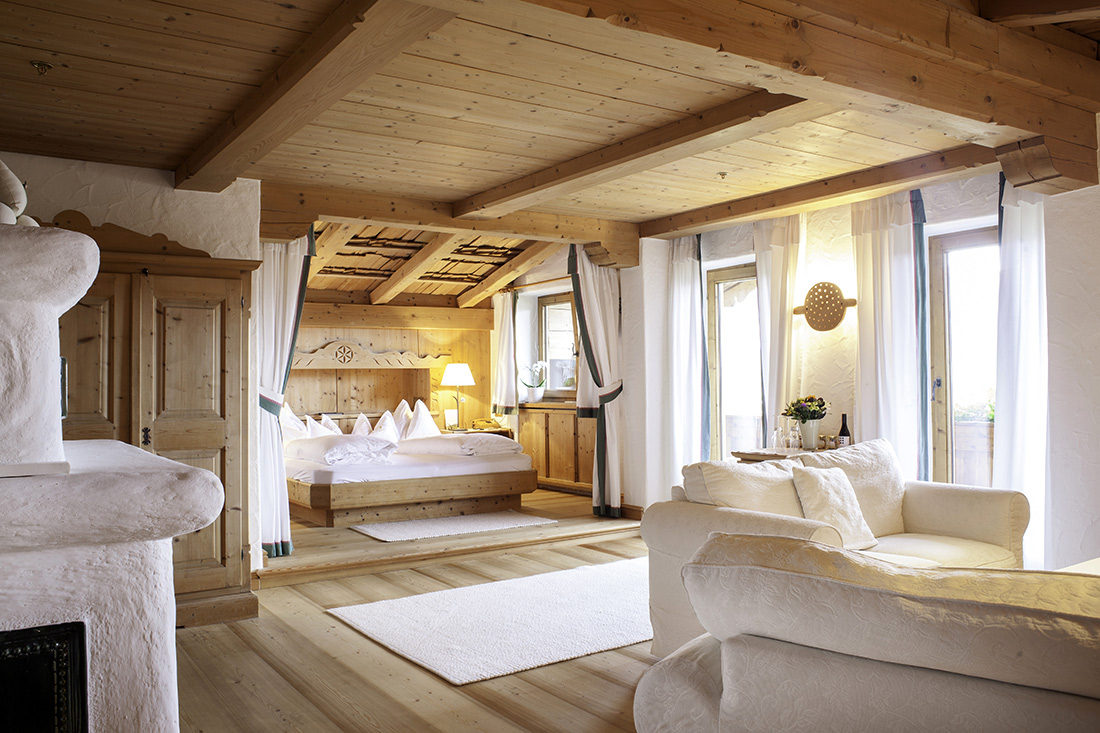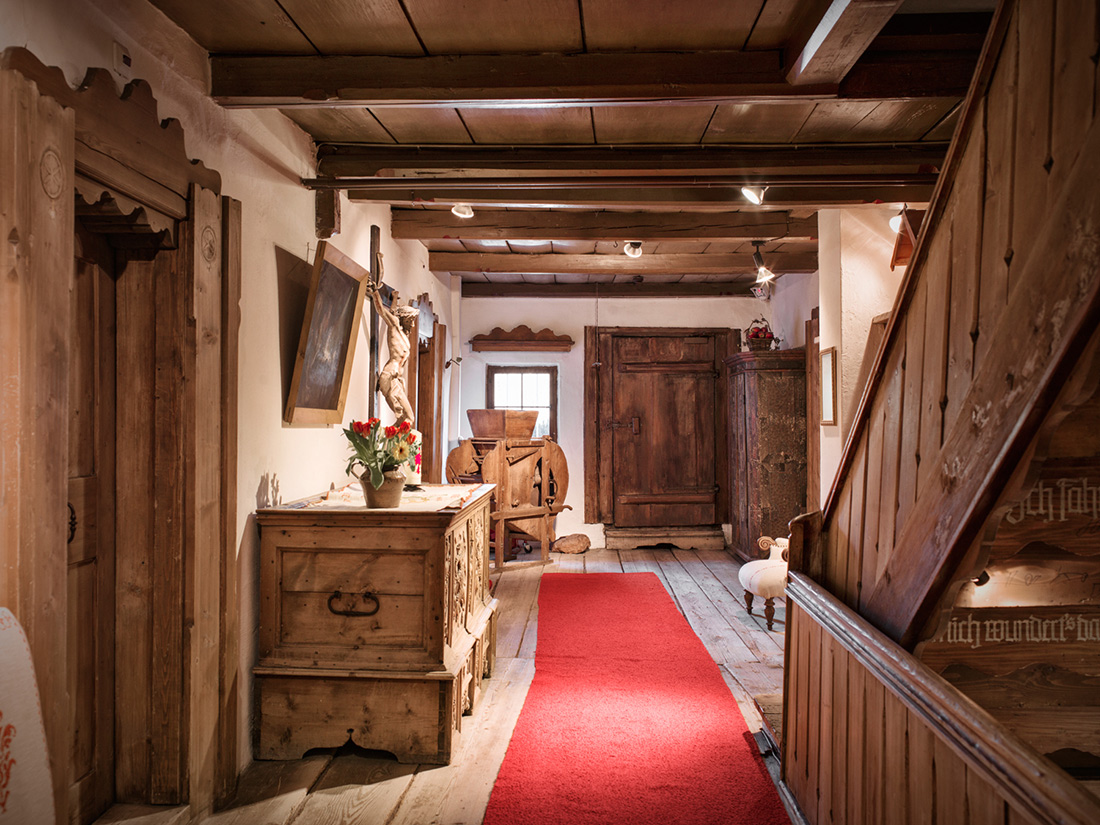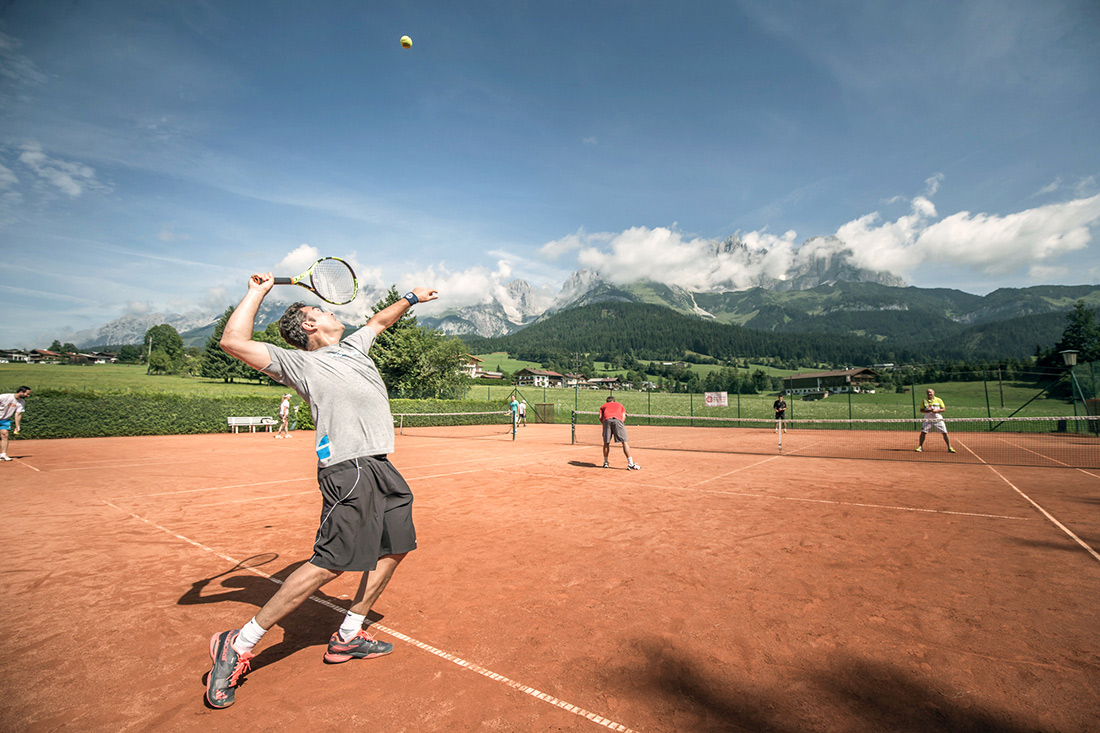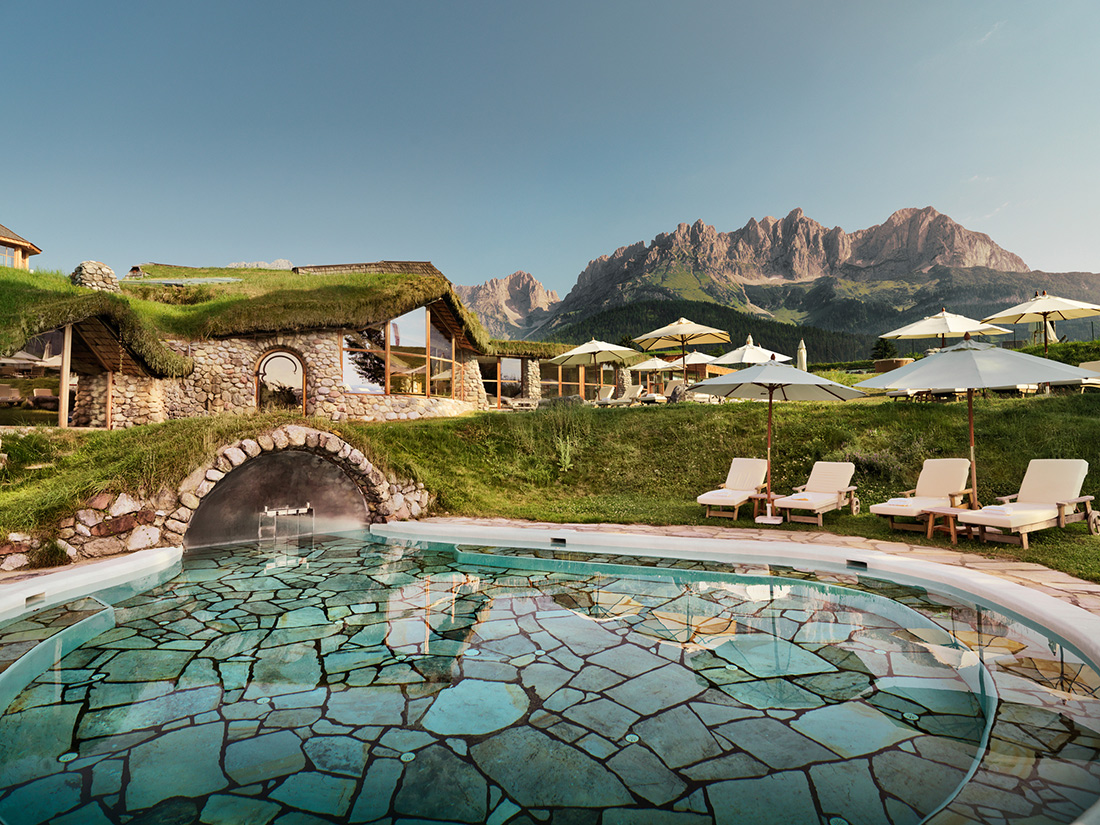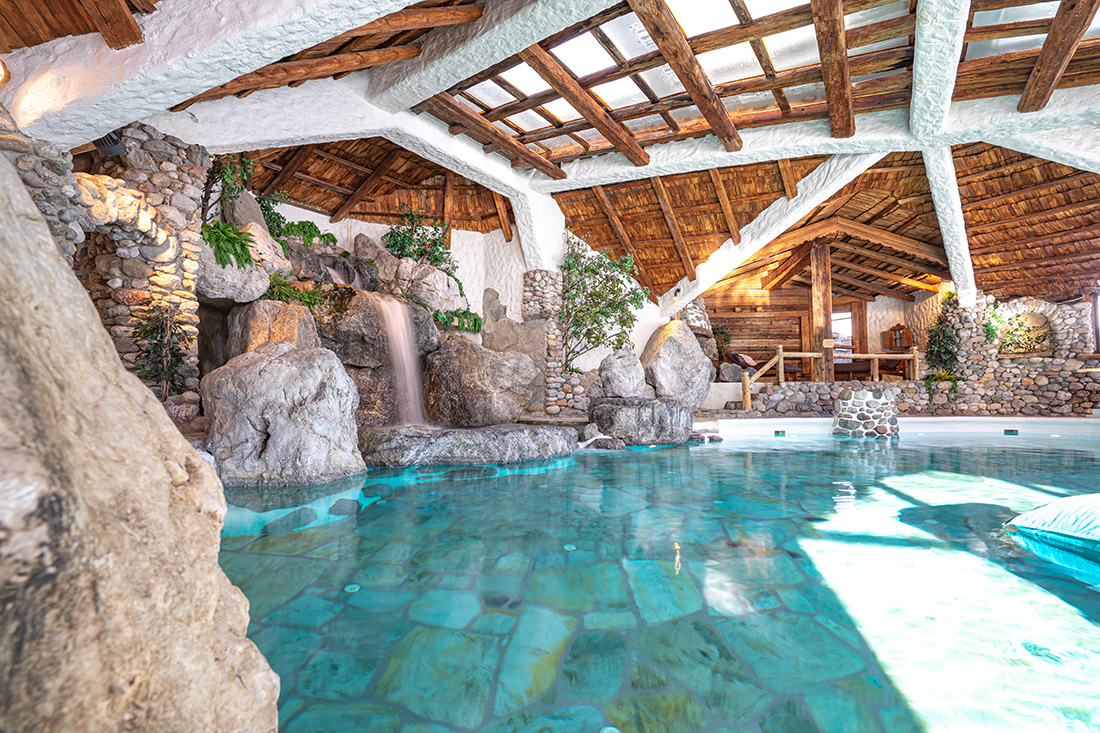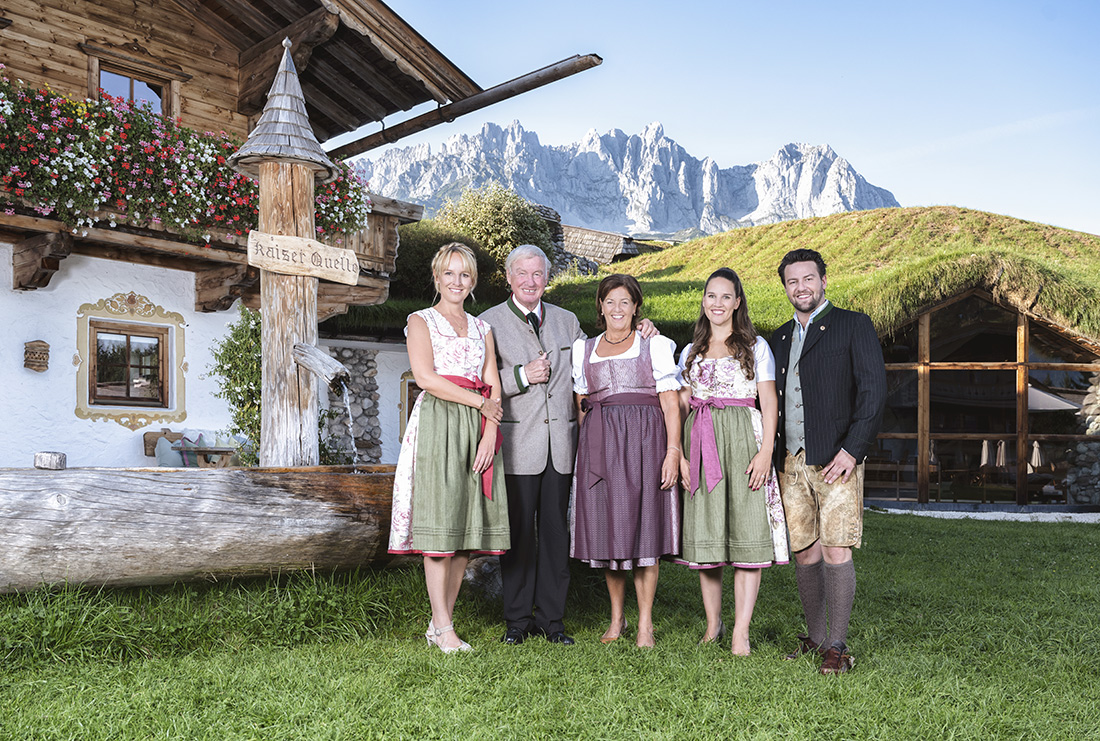 Credits
Author of the creative story
Balthasar Hauser himself is the "font of ideas" and protagonist of architecture
Investor/owner
Stanglwirt GmbH
Year of completion
2019
Location
Going am Wilden Kaiser (Tyrolia), Austria
Total area
12 hectare hotel area (without farmland)
Site area
12.000 m² wellness area
Photos
Stanglwirt GmbH
Related posts
Powered by