We undertook the renovation with all available knowledge and knowledge about the building and its history. Before designing the renovation, we worked closely with doc.dr. Neža Lipovec Čebron, who prepared the "Study on the development and importance of Hotel Koper". We sought to retain the building and its original idea, and to reawaken the significance of the building and its role in social and cultural terms. Our wish for this hotel is to become a place for socializing and meeting everyone, not only guests, but residents of the wider coastal area. In this we see the transfer of the historical idea and the role of the building forward. Our goal was to open the main street promenade and offer its ground floor to local and other visitors, and to establish a "living room" in this part of Koper.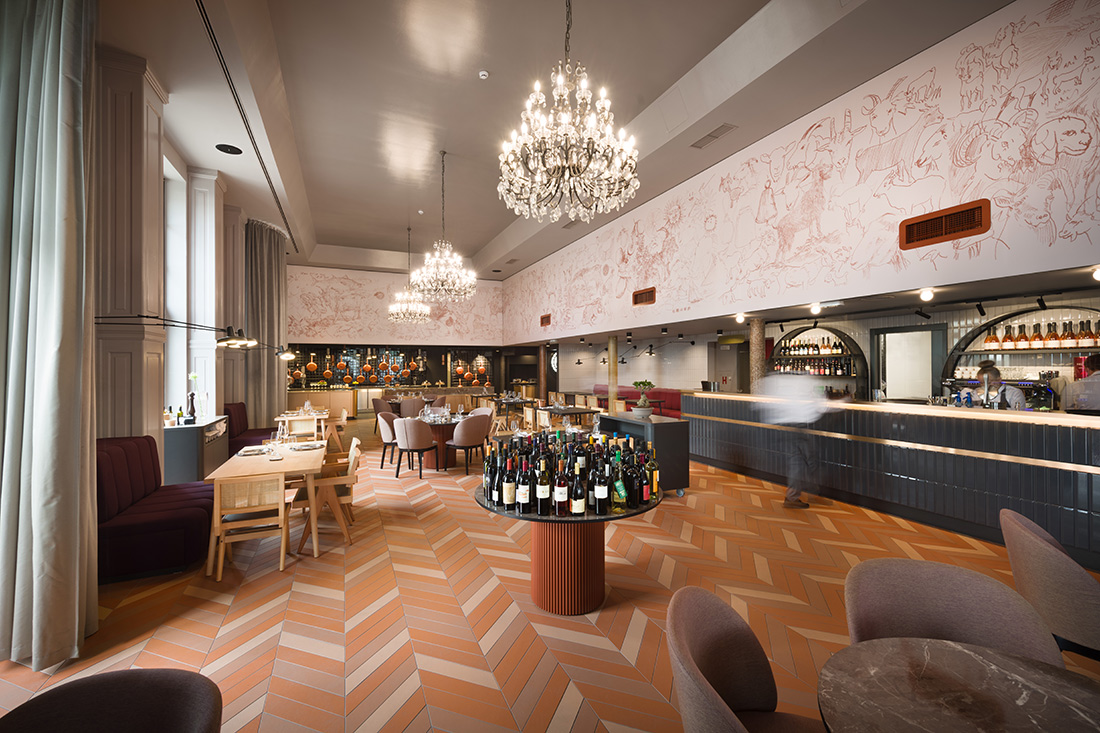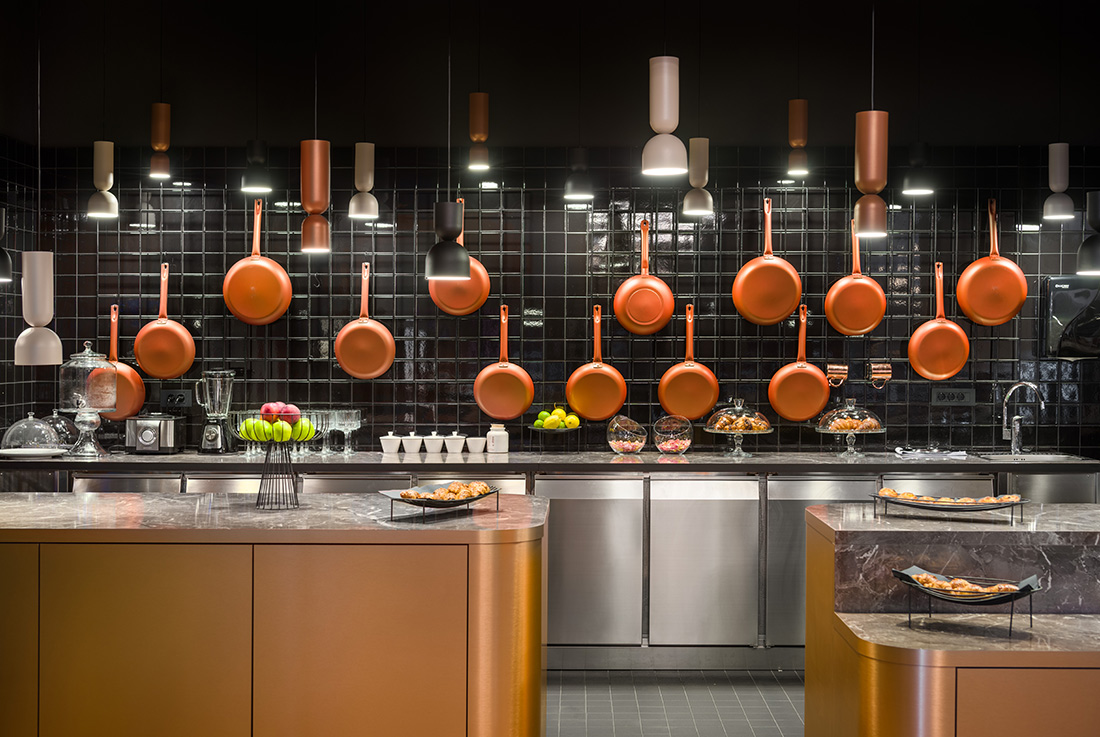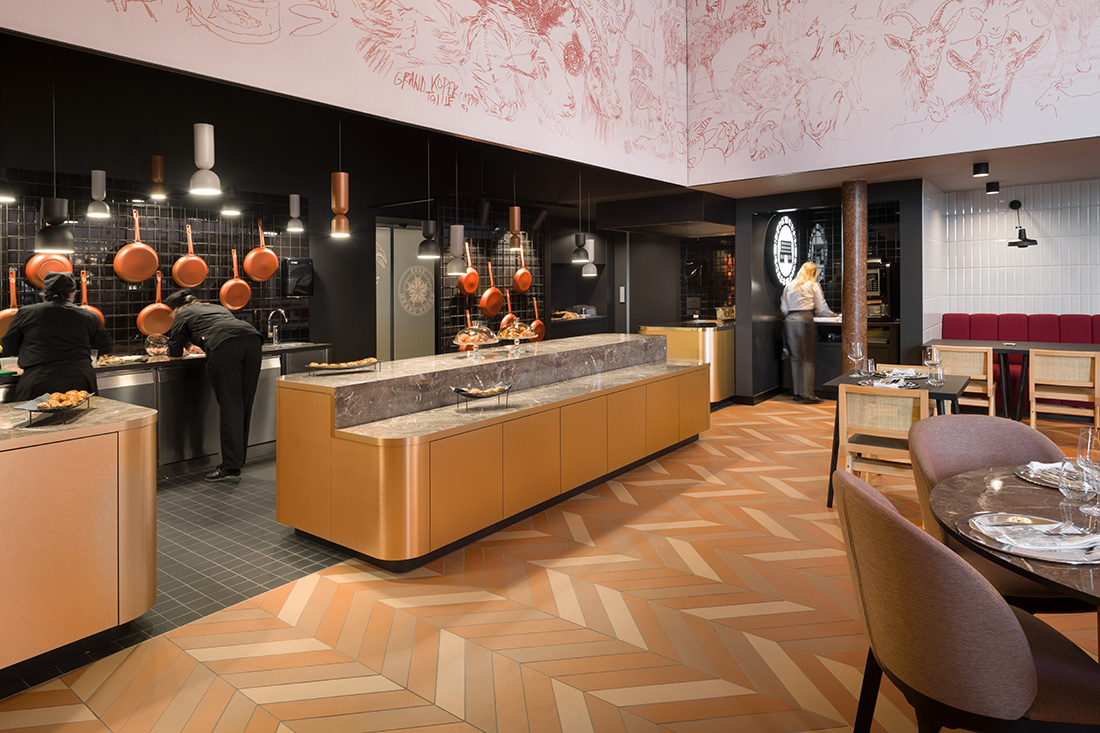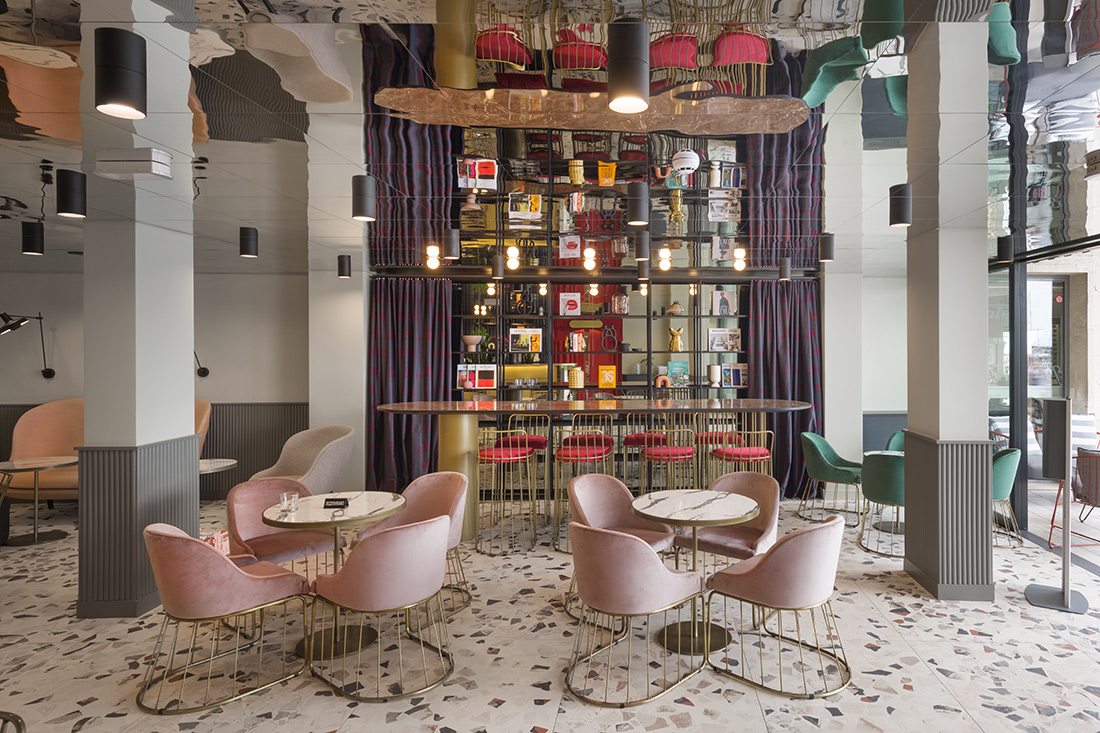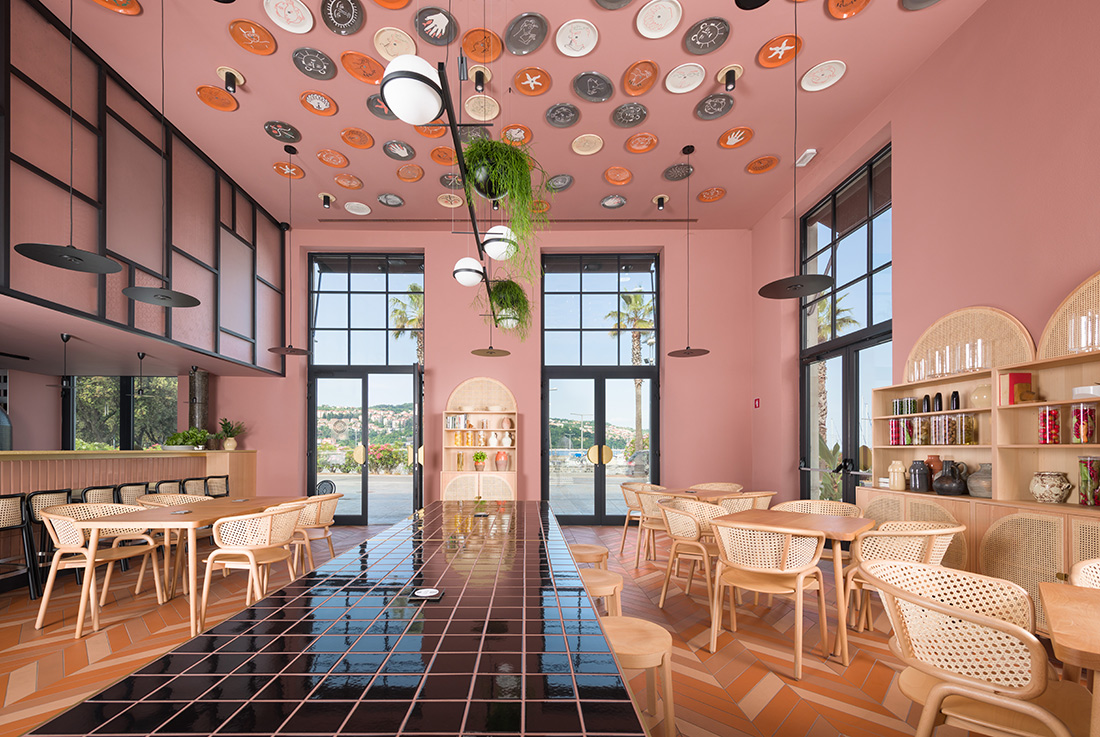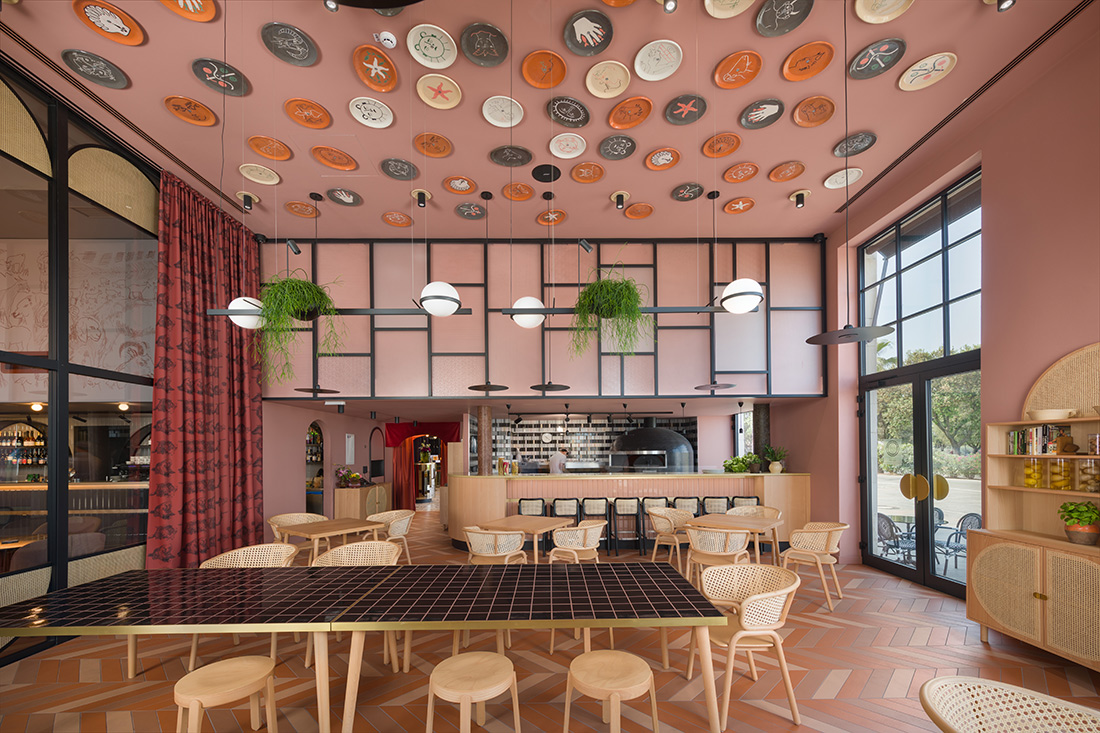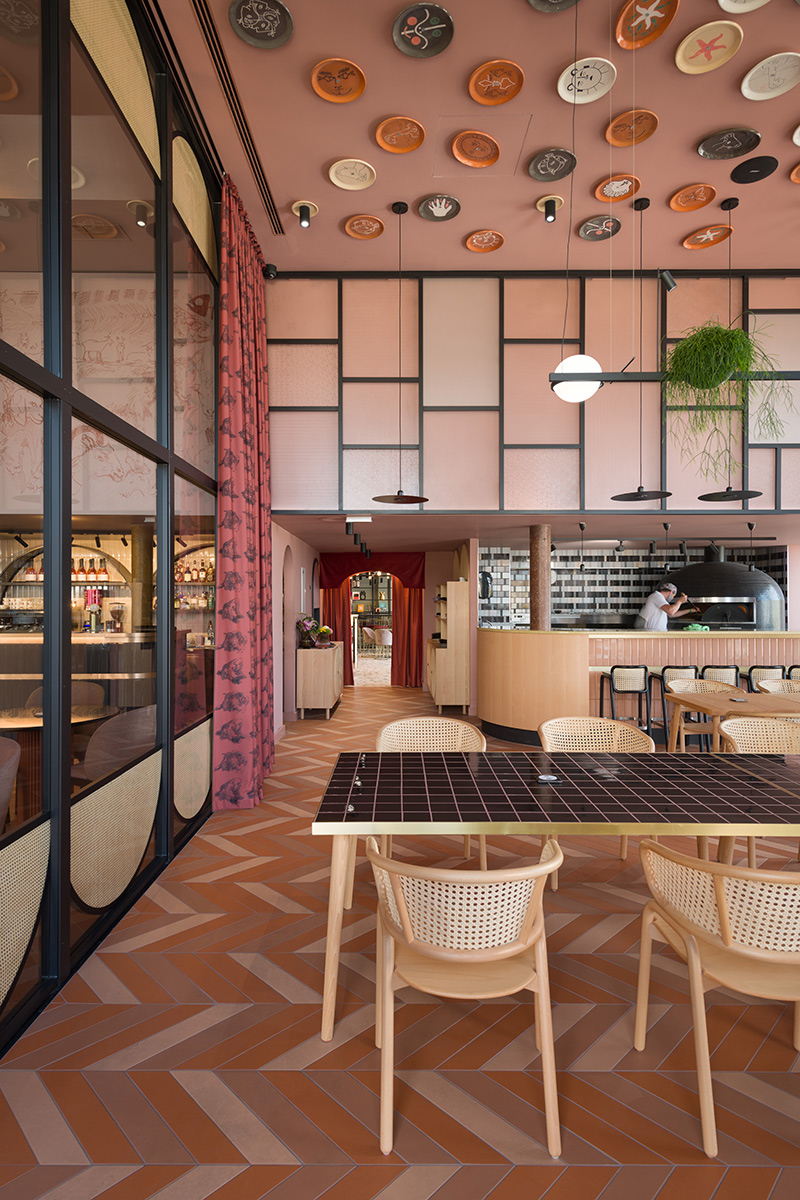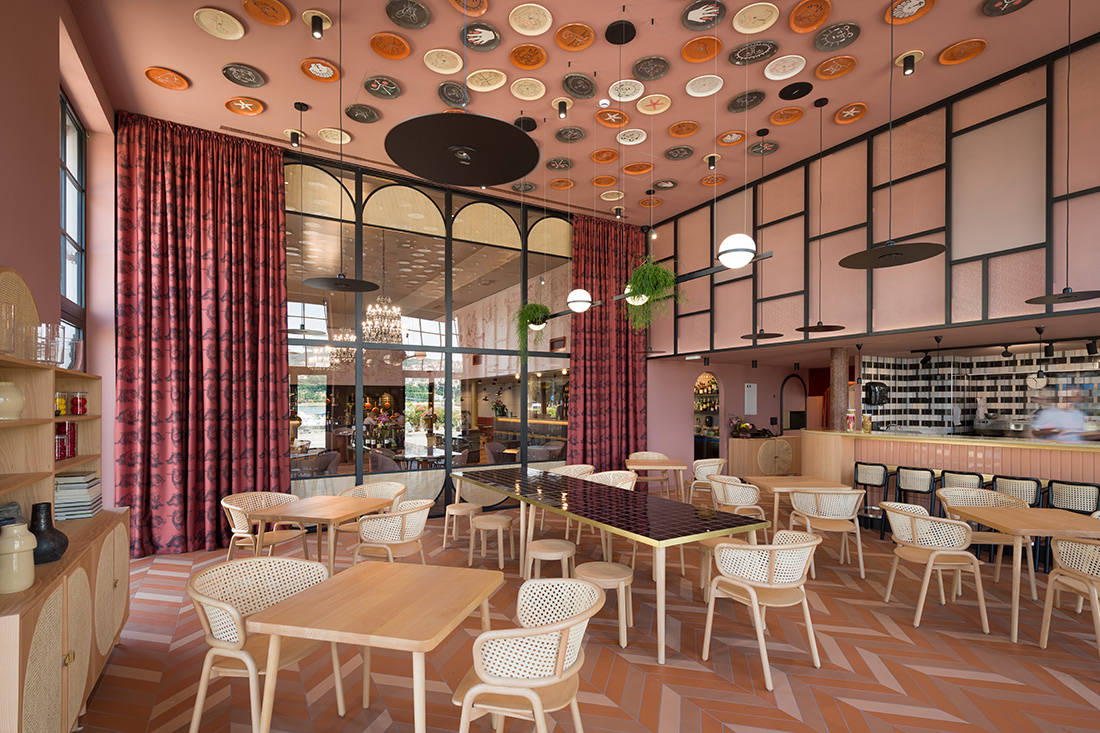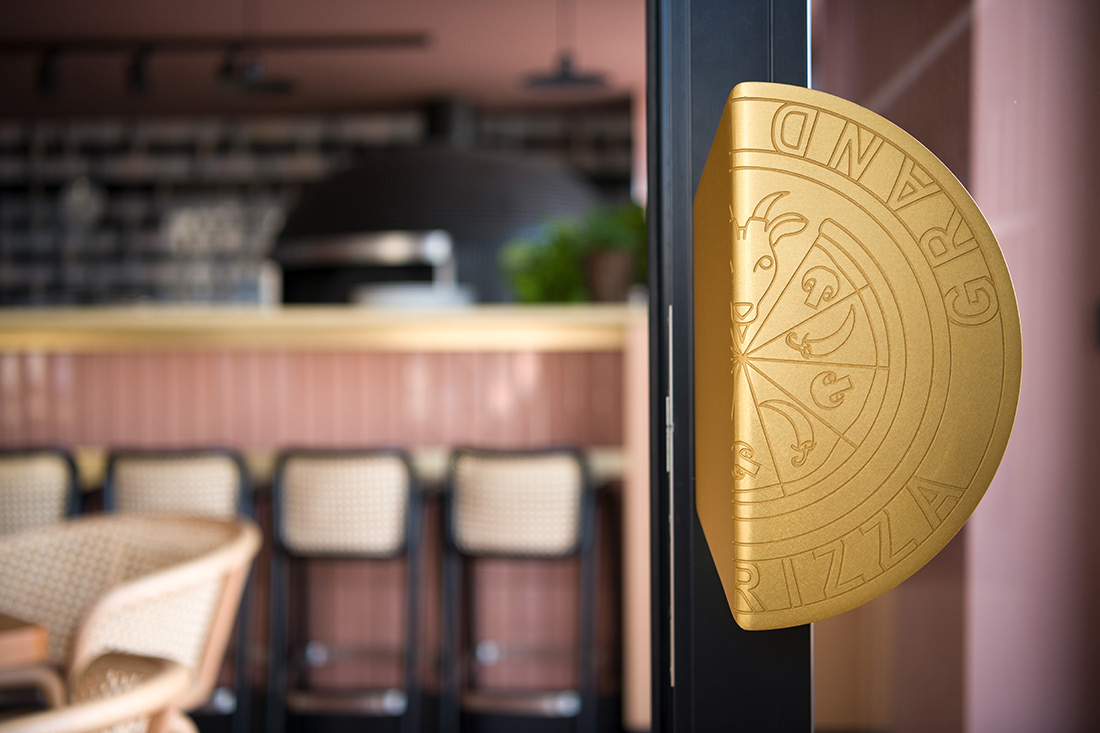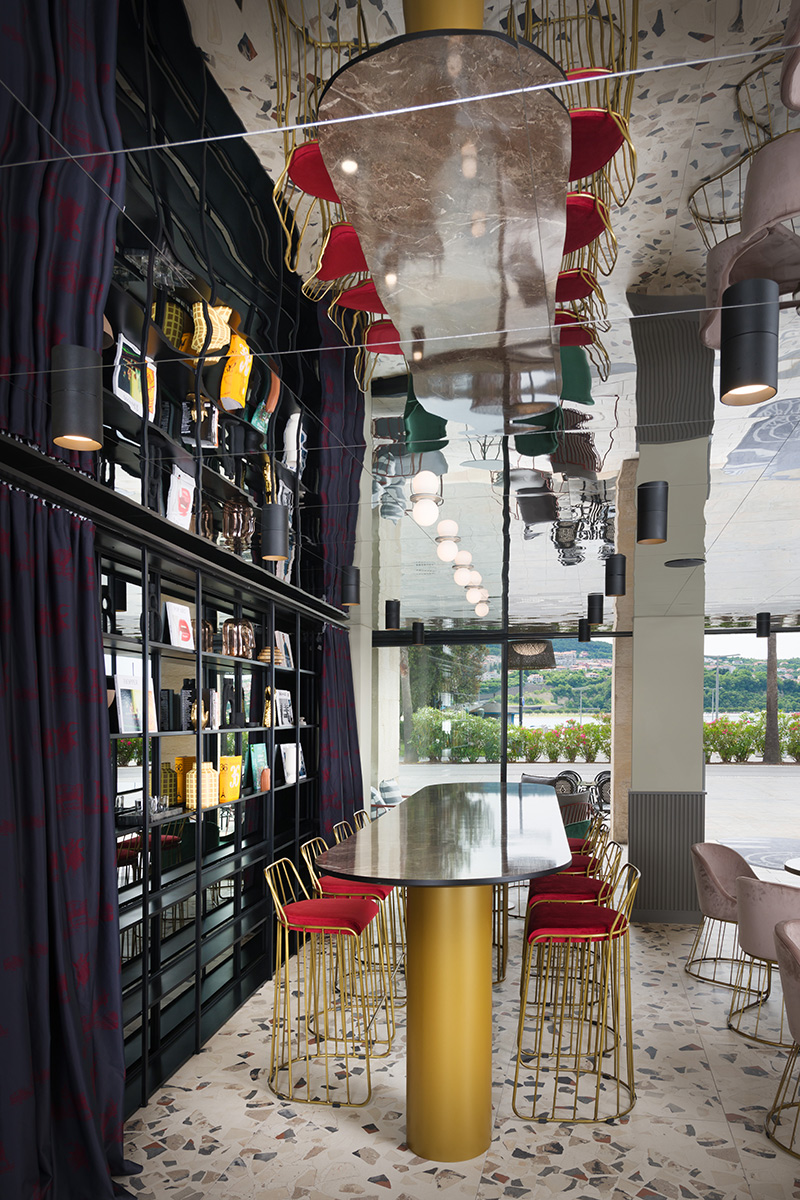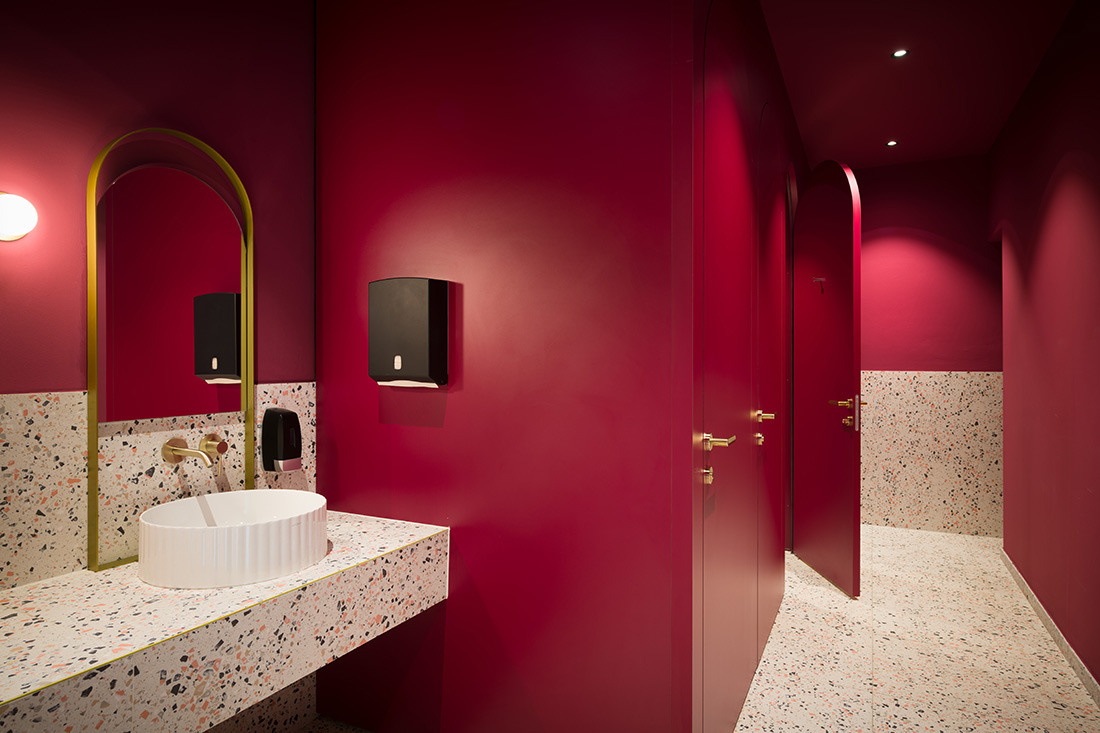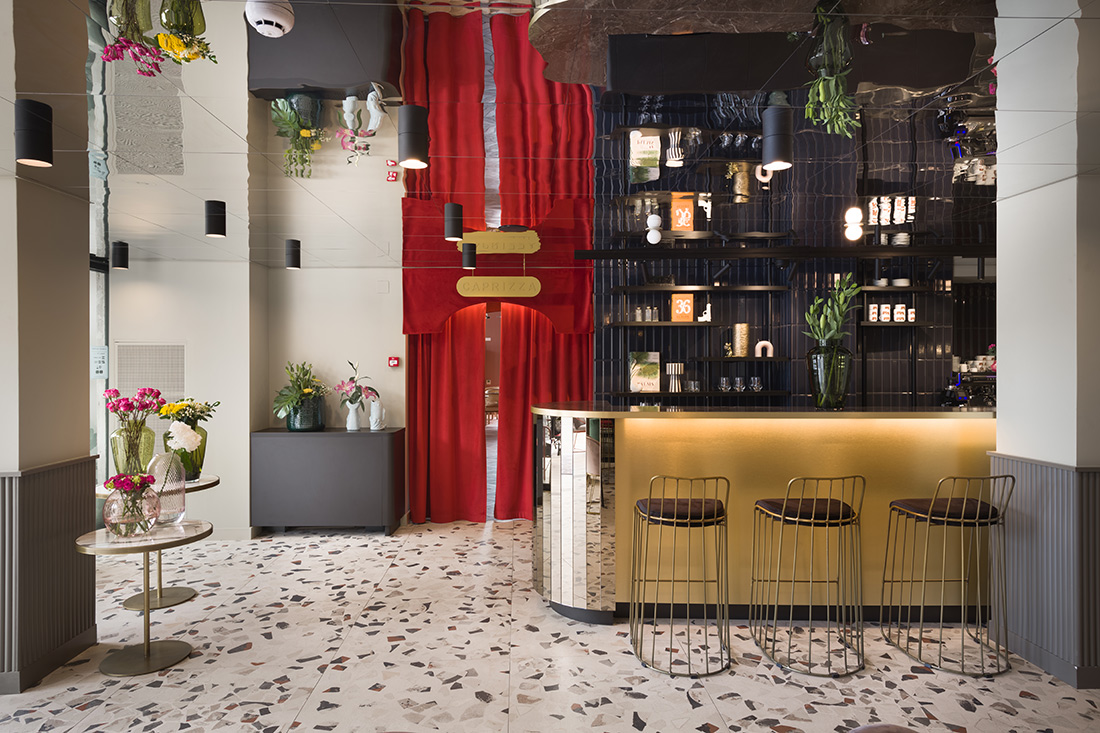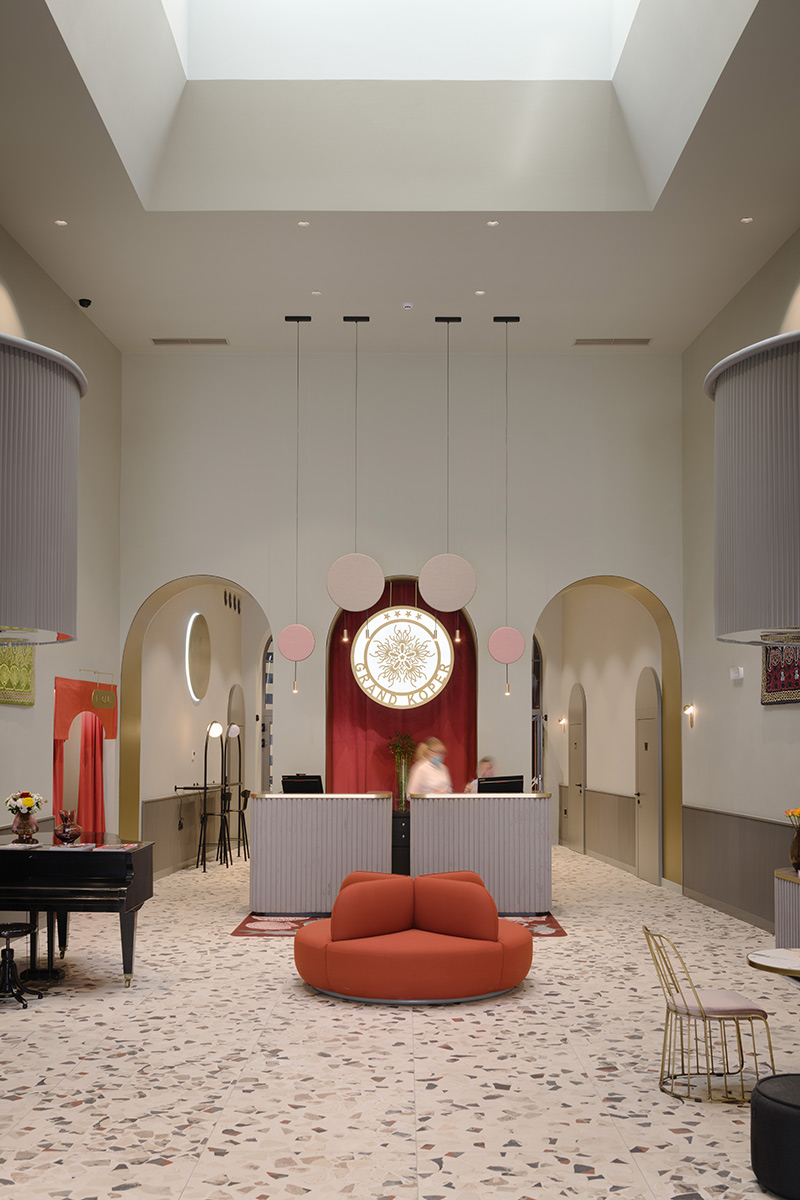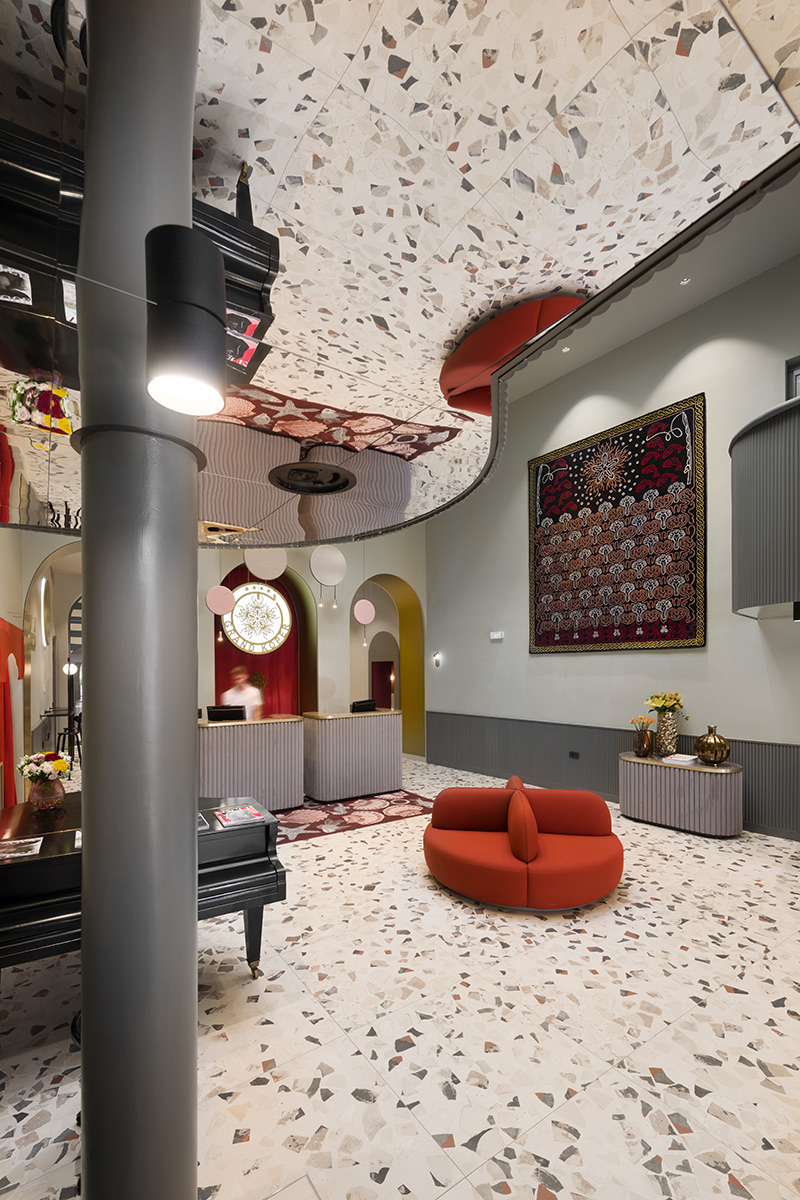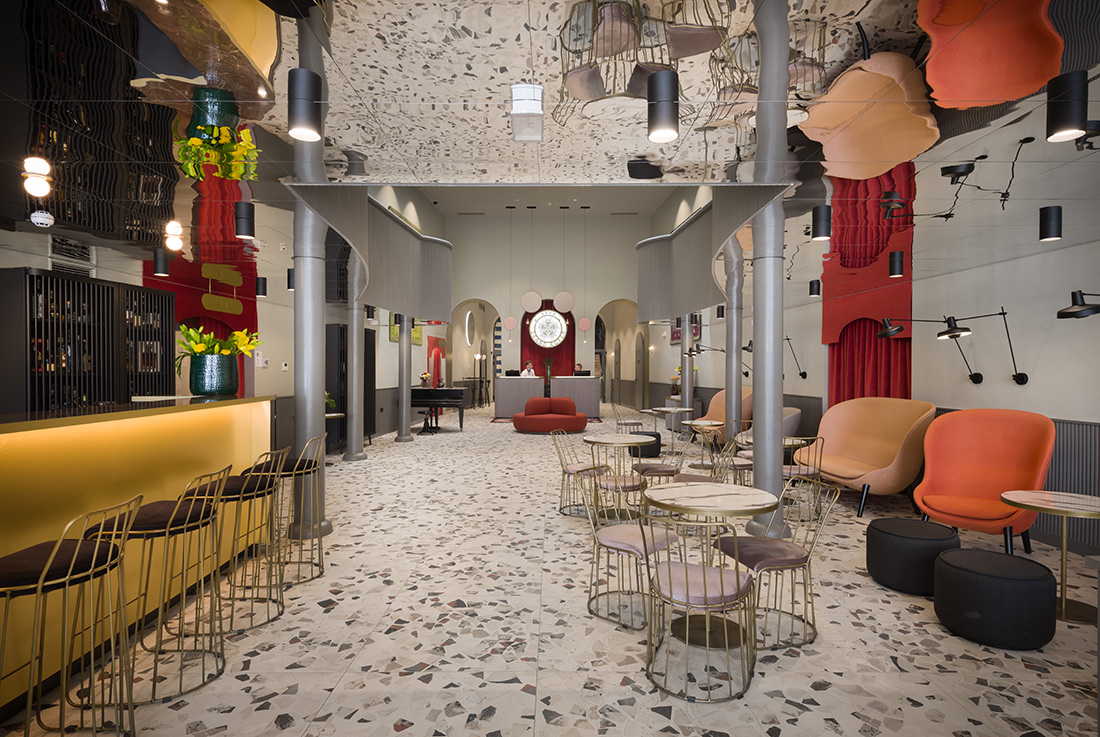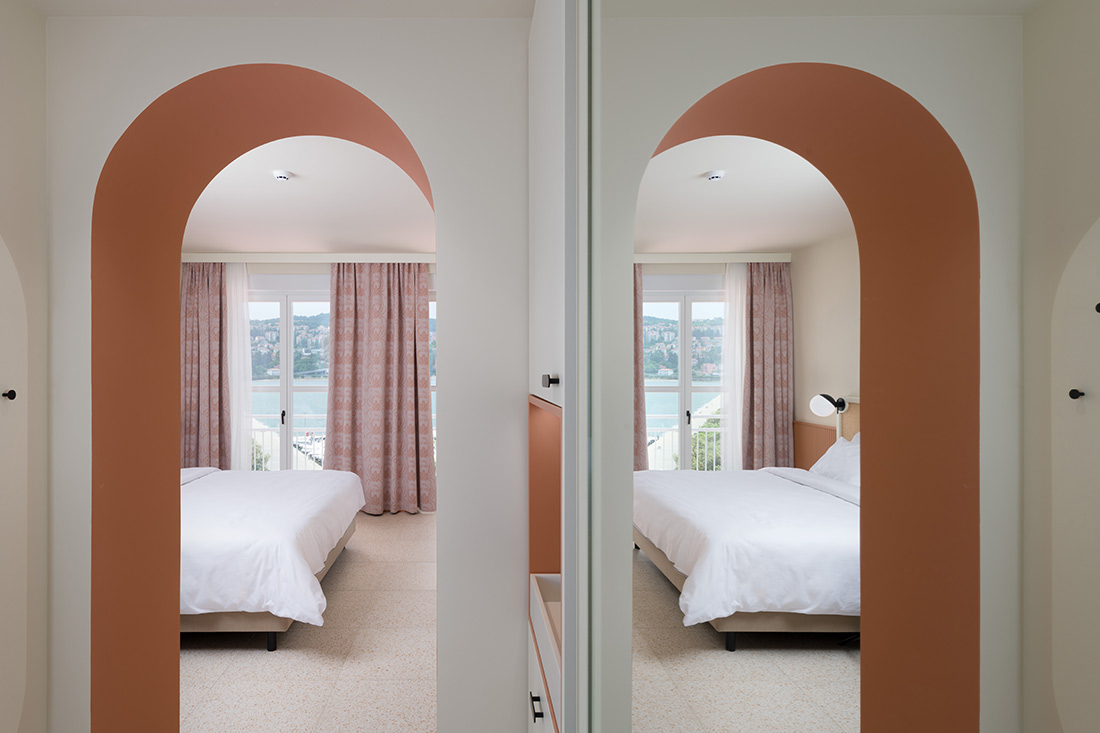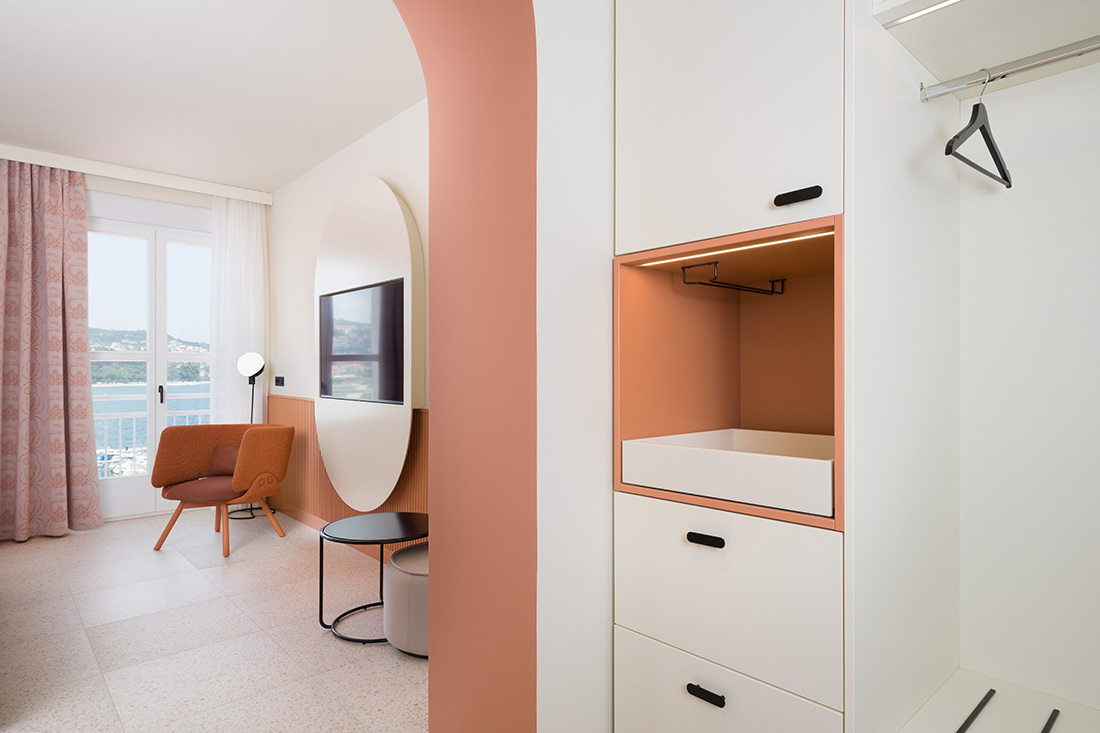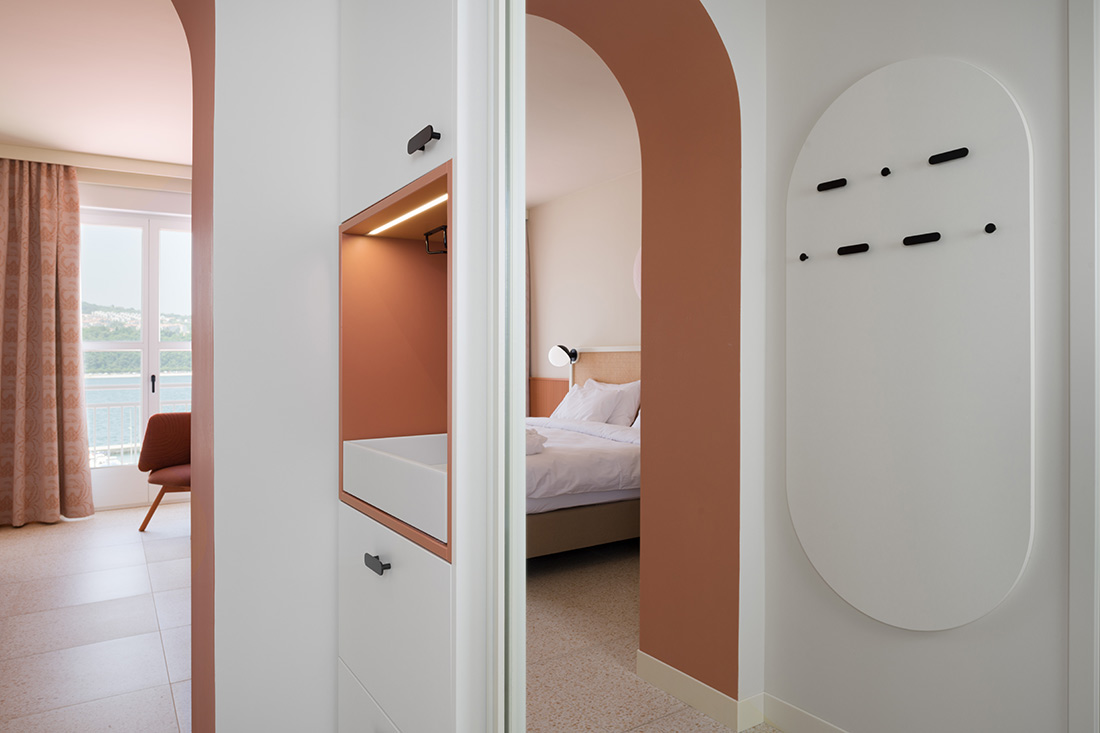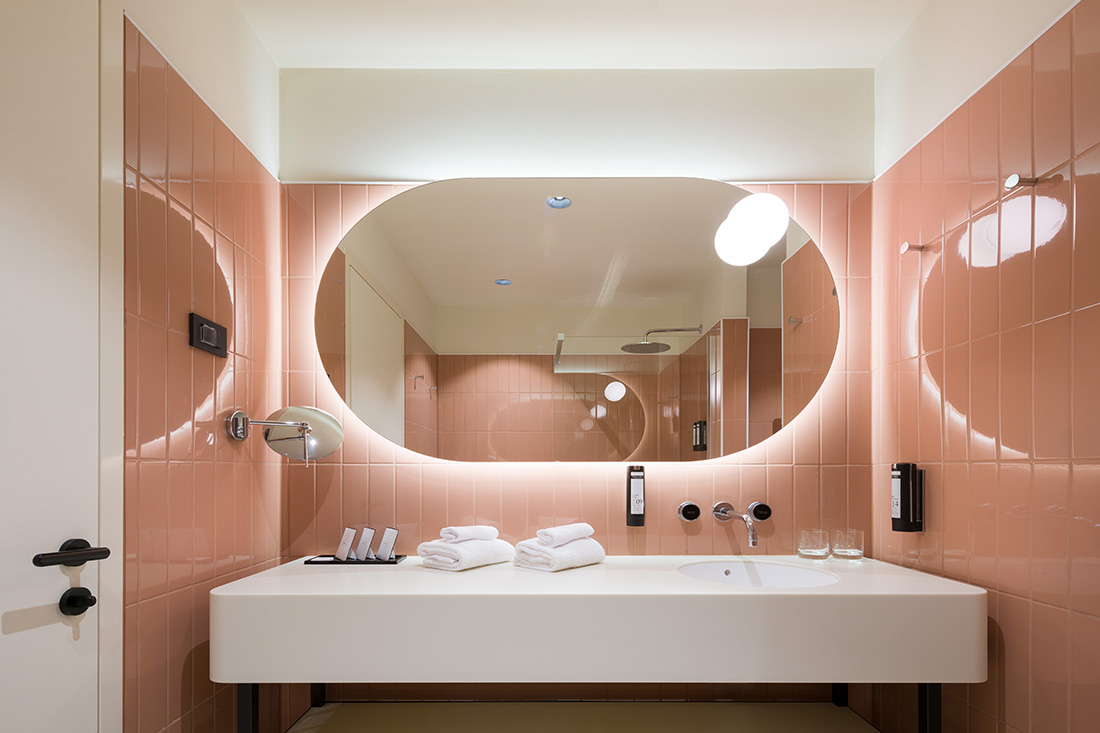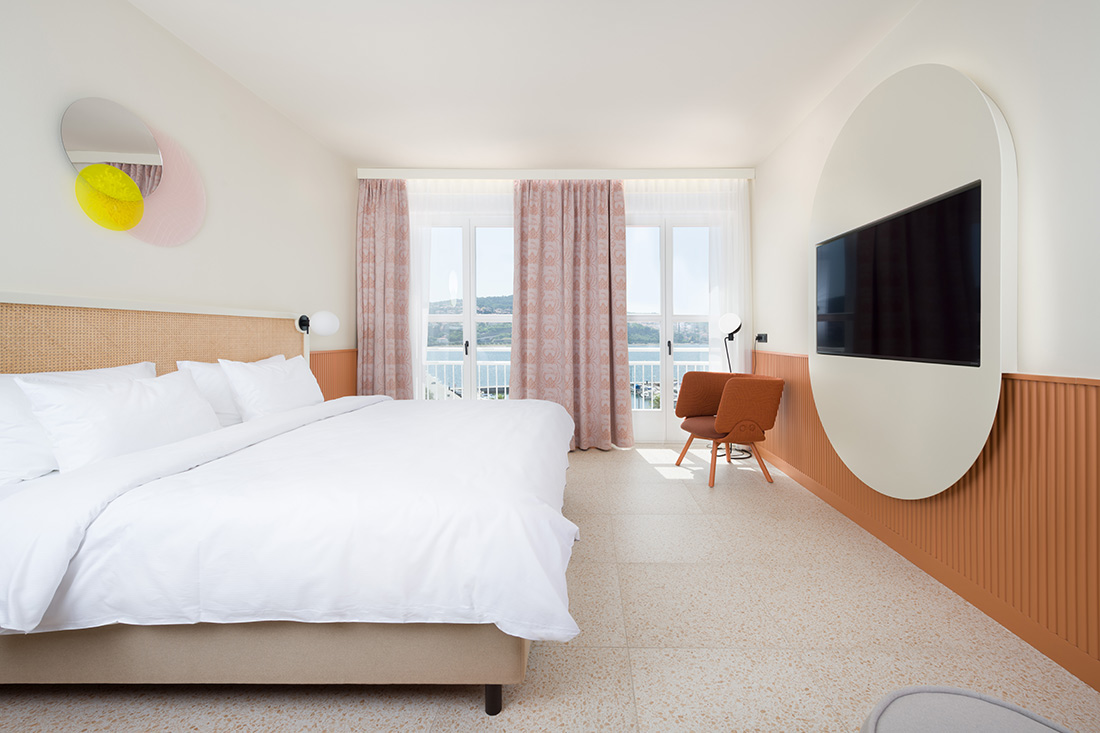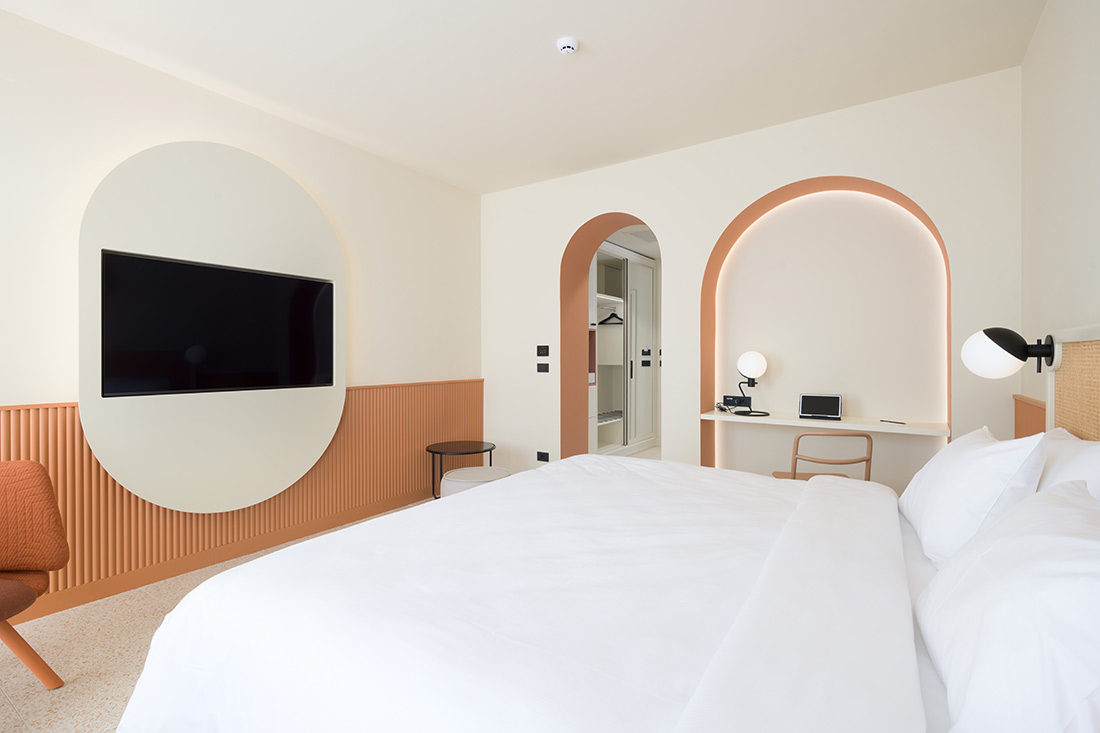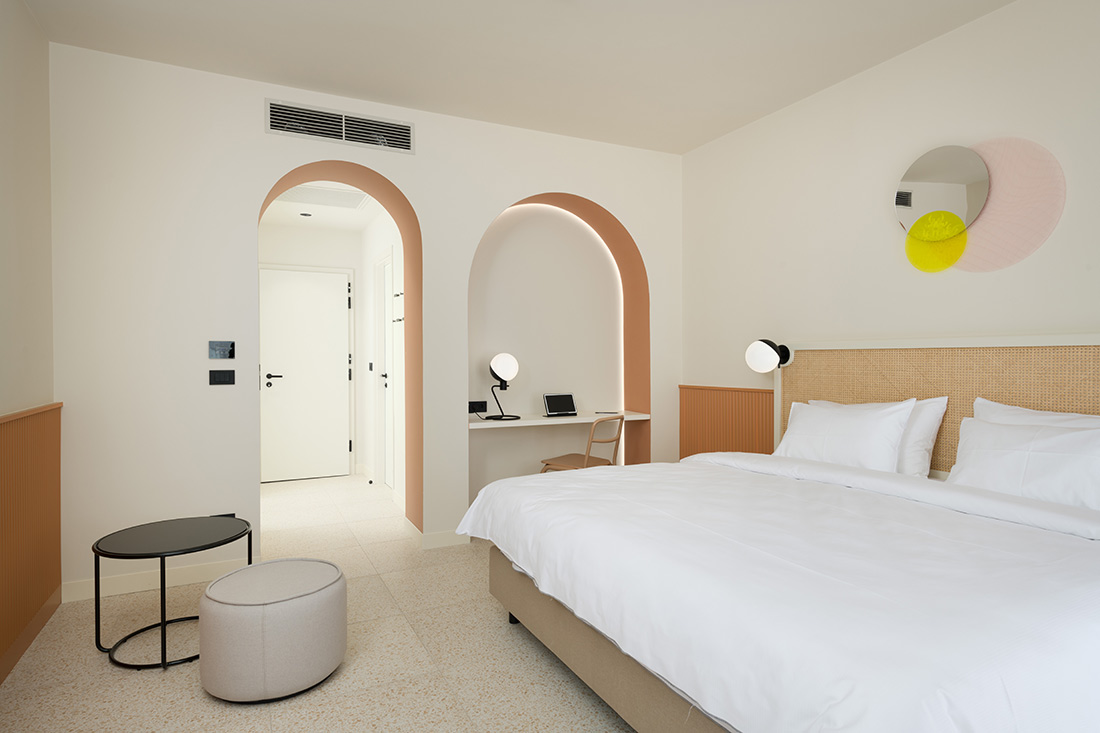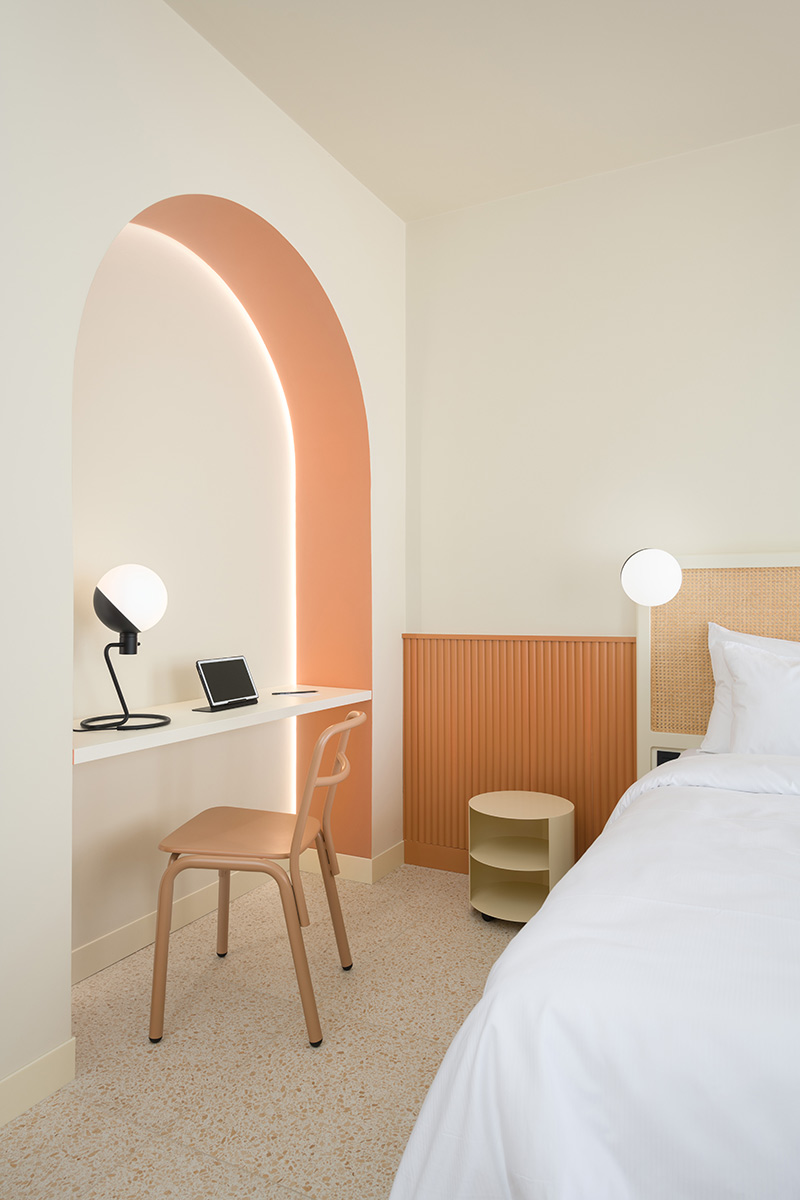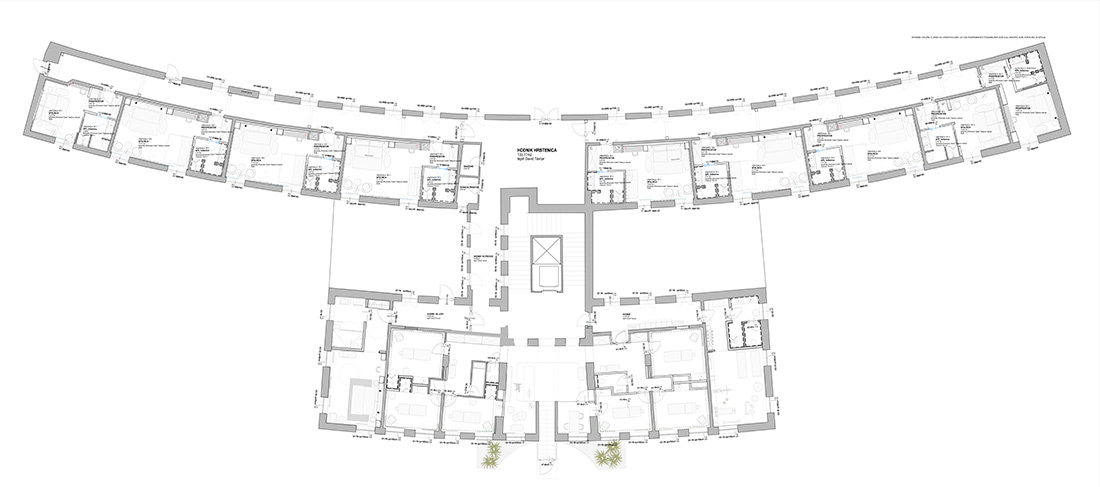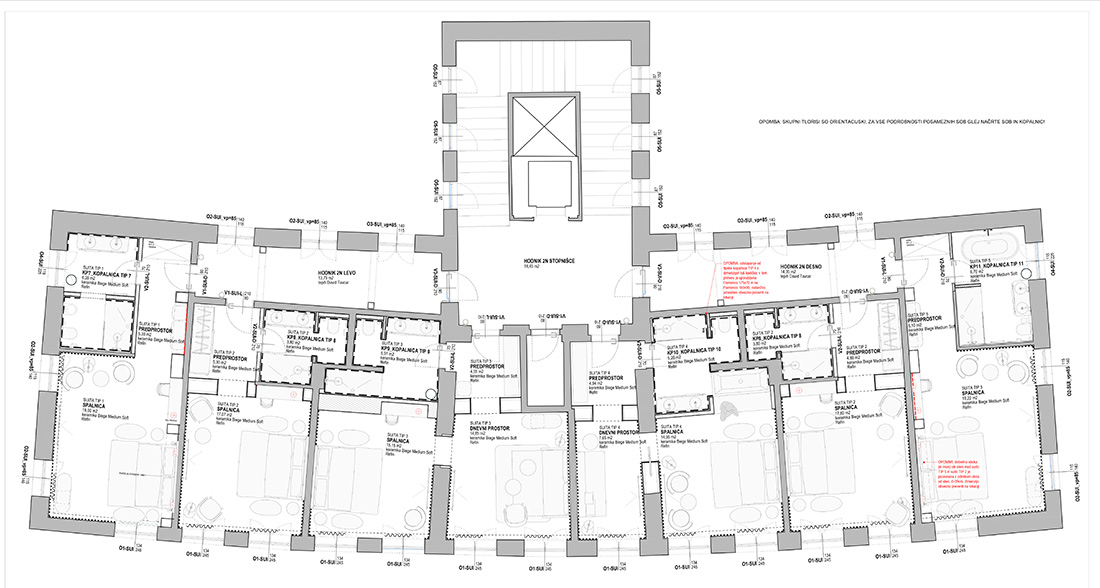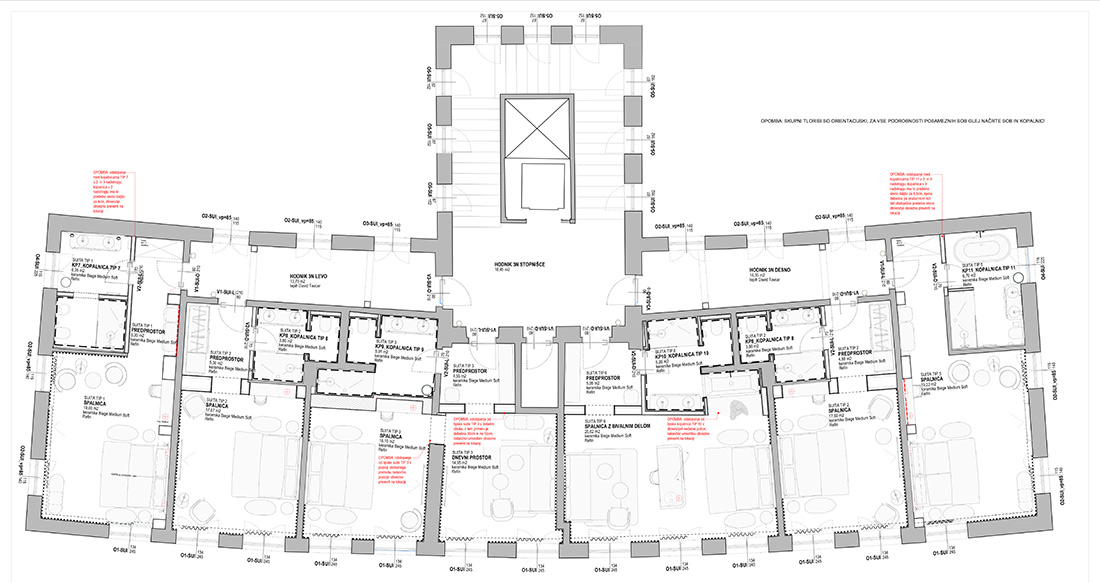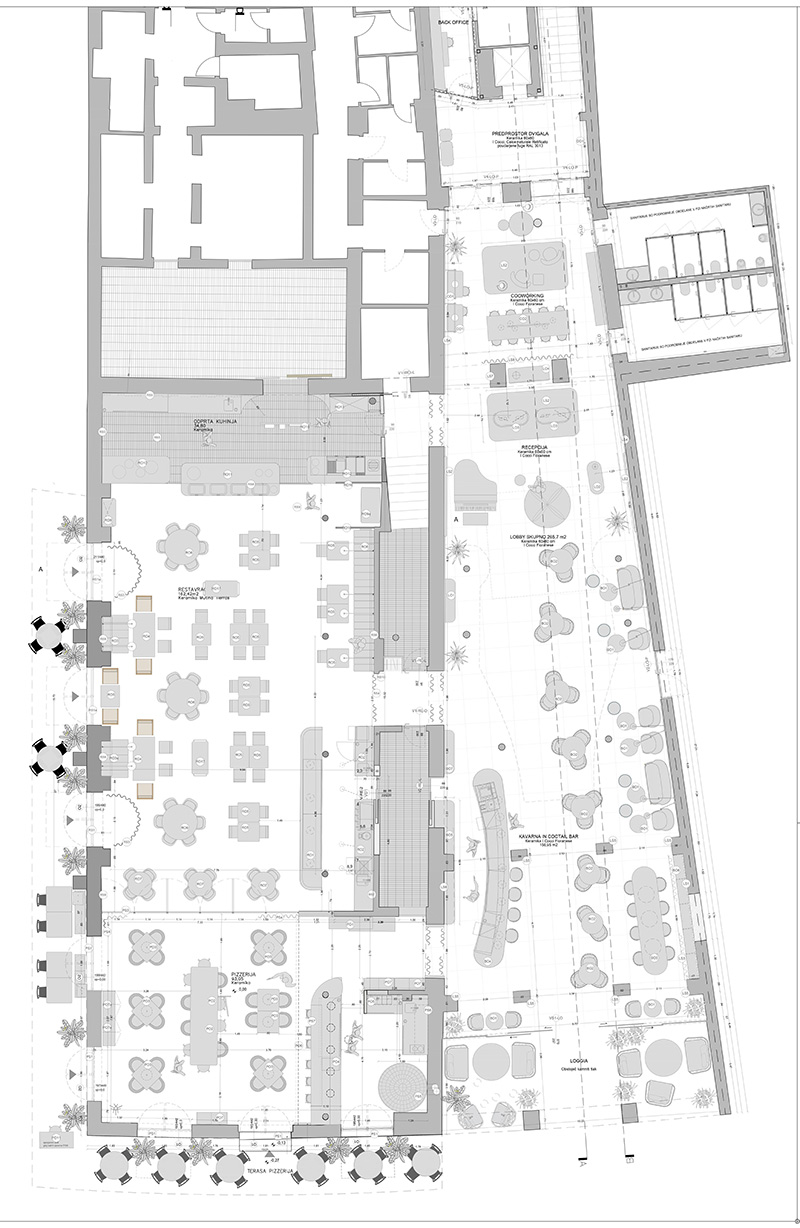 Credits
Architecture
AKSL arhitekti; Špela Leskovic, Aleš Košak, Vita Marolt, Samantha Konec, Maja Pečar
Textile design, part of the interior decor design, uniform and merchandise design, graphic design
David Tavčar
Client
Jaz in Božo d.o.o.
Year of completion
2021
Location
Koper, Slovenia
Total area
2.793 m2
Site area
5.000 m2
Photos
Janez Marolt
Project Partners

Kolpa, d.o.o. Metlika, Černe Mobili d.o.o., RPS d.o.o., Alu K d.o.o., Kubus Interier d.o.o., Zener d.o.o., Scarbo d.o.o., Ekostil d.o.o., Vanada d.o.o., Arcadia svetila d.o.o., Intra Lighting d.o.o., Gradbeništvo Spahiu s.p., Alkam d.o.o., Nom Biro d.o.o., Lozej d.o.o., Objem narave d.o.o.
Related posts
Powered by