From Trieste via Belgrade to Vienna
Belgrade. When Zlatni Papagaj ("Golden Parrot") – the first all'italiana coffee bar in the city – opened its doors in 1979, its great success began to pave the way for Italian coffee culture and lifestyle in the former federal capital of Yugoslavia. Following many examples in Trieste, the interior was reduced to the essentials — only a single bar made of metal stands out as the centerpiece of the venue: the coffee machine. Seating areas were left out completely. Almost four decades later, Nathan Spacić – son of the original founder – is paying tribute to the place that was a symbol of lightness and joy of life for its guests, by realizing his very own interpretation of the "Golden Parrot". Located in one of Vienna's most popular neighborhoods, the ground floor of a historical Biedermeier style residential building has been extensively renovated. Easing into the day with a morning coffee or finishing it off with a glass of natural wine – the "Golden Parrot" offers a wide range of tasty treats.
The design of this spacious venue is based on the idea of the original Serbian café and the owner's desire for maximum flexibility to accomidate a diverse and creative culinary concept. Visually, the space is divided into two sections: a round-shaped area with terrazzo flooring highlights the key piece – that is to say the coffee machine – whereas the concrete flooring and lush greenery of the remaining space refers to the venue's outside area. The bar counter and benches are equally coated with micro-cement to create a homogenous clean look throughout the space. Heritage listed floor-to-ceiling windows and furniture made for both indoor and outdoor use create a seamless transition from indoors to the outside.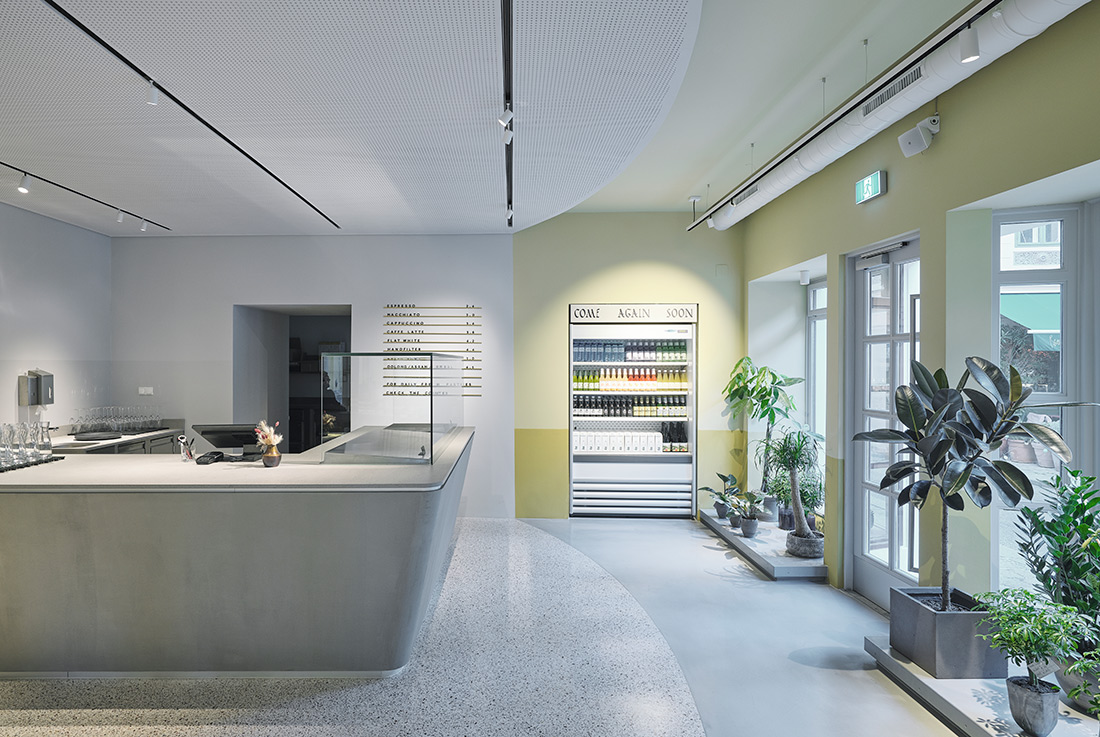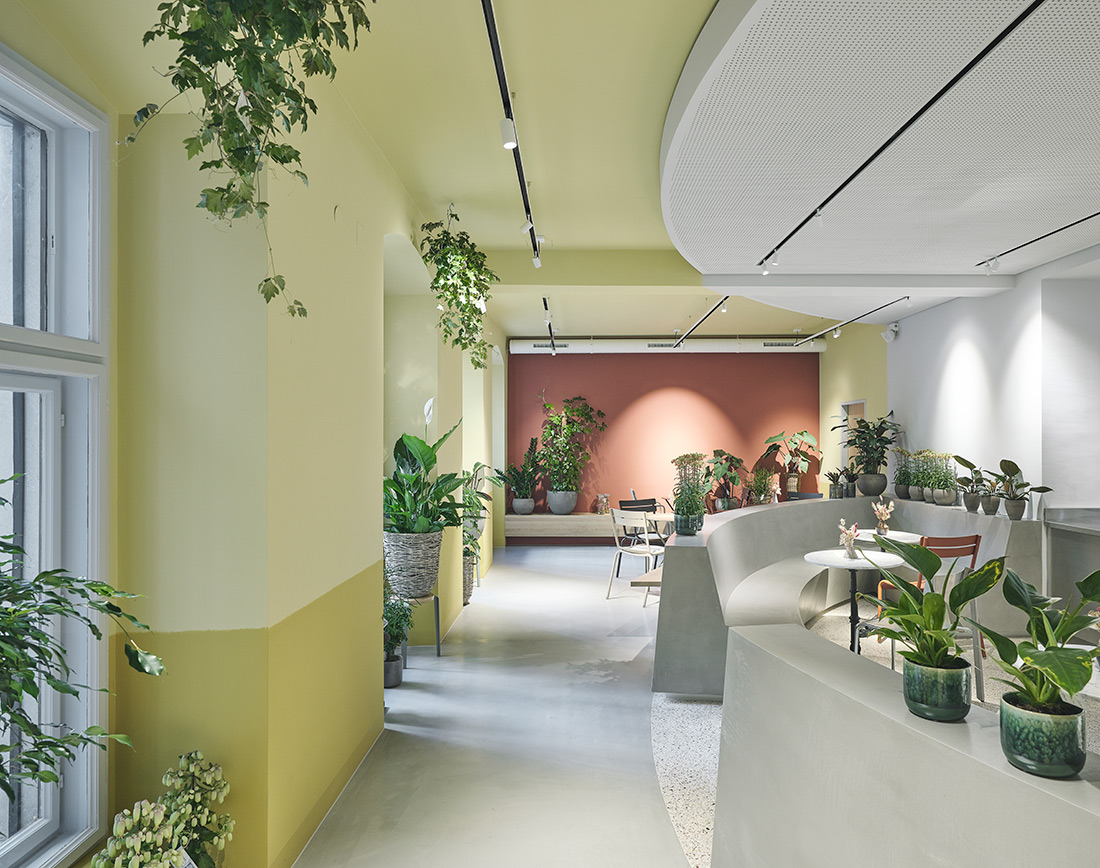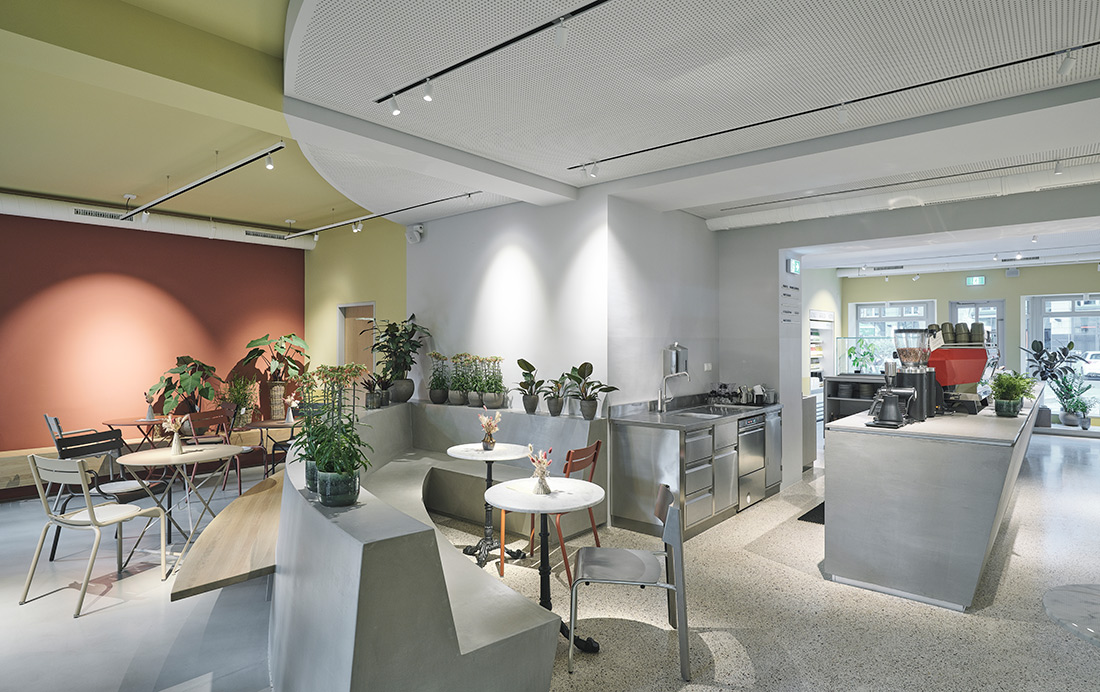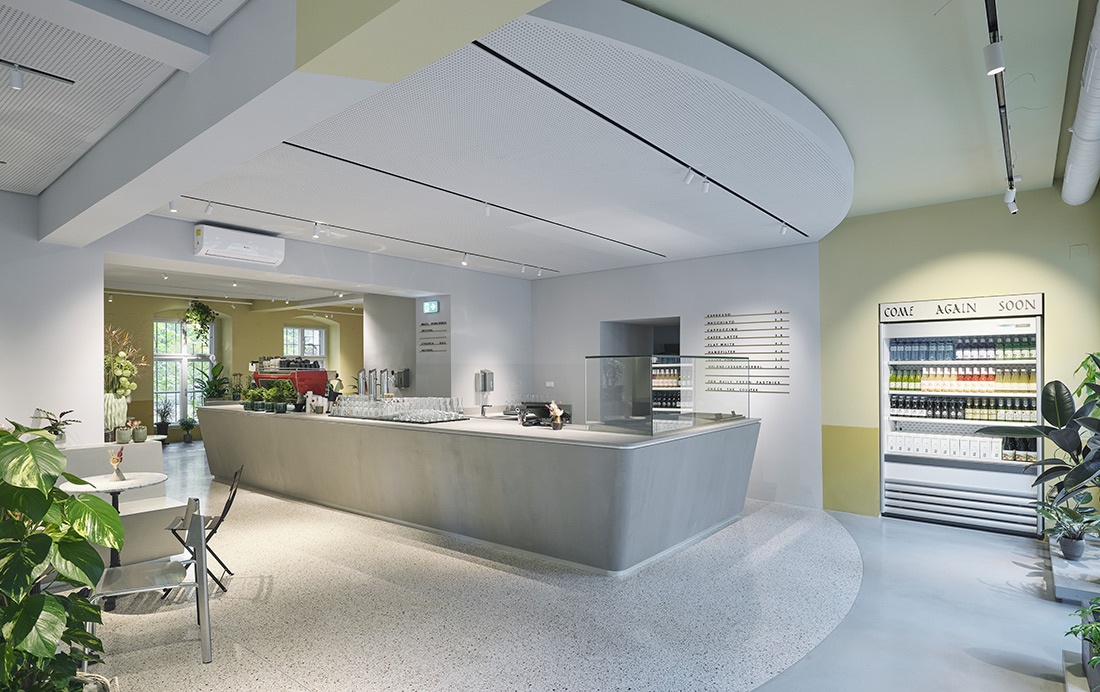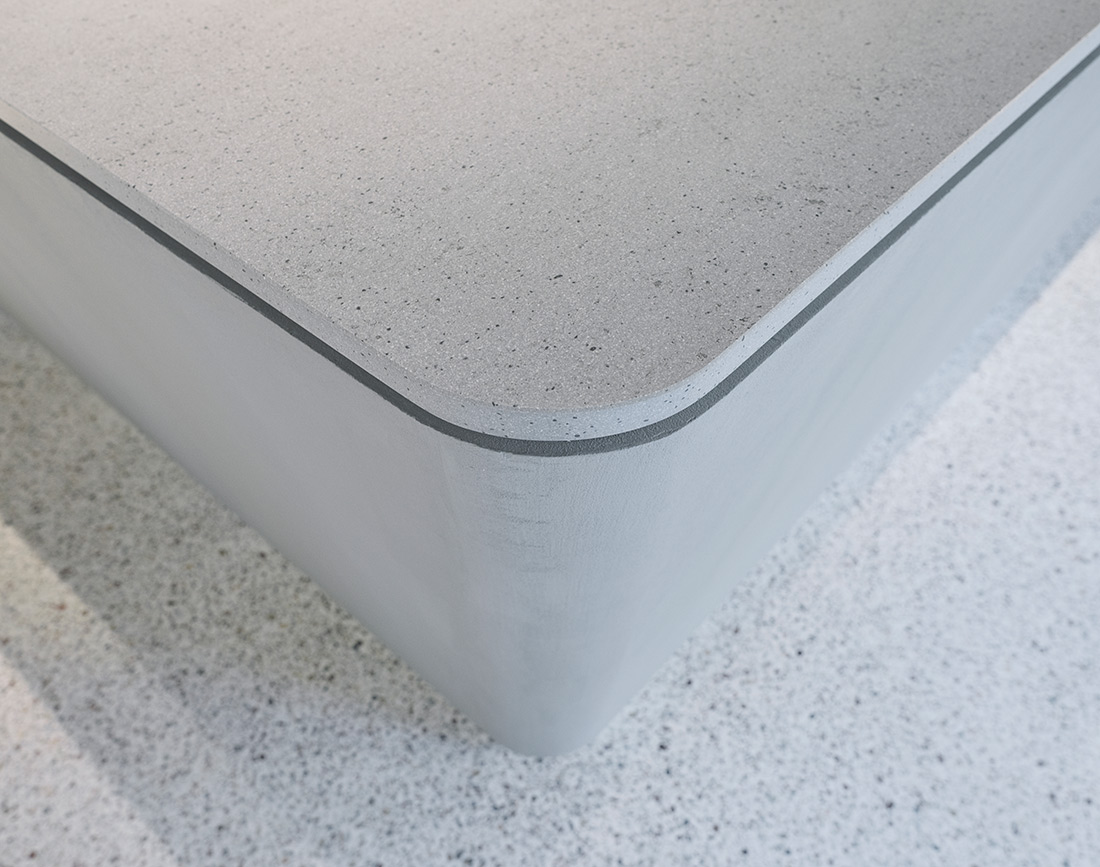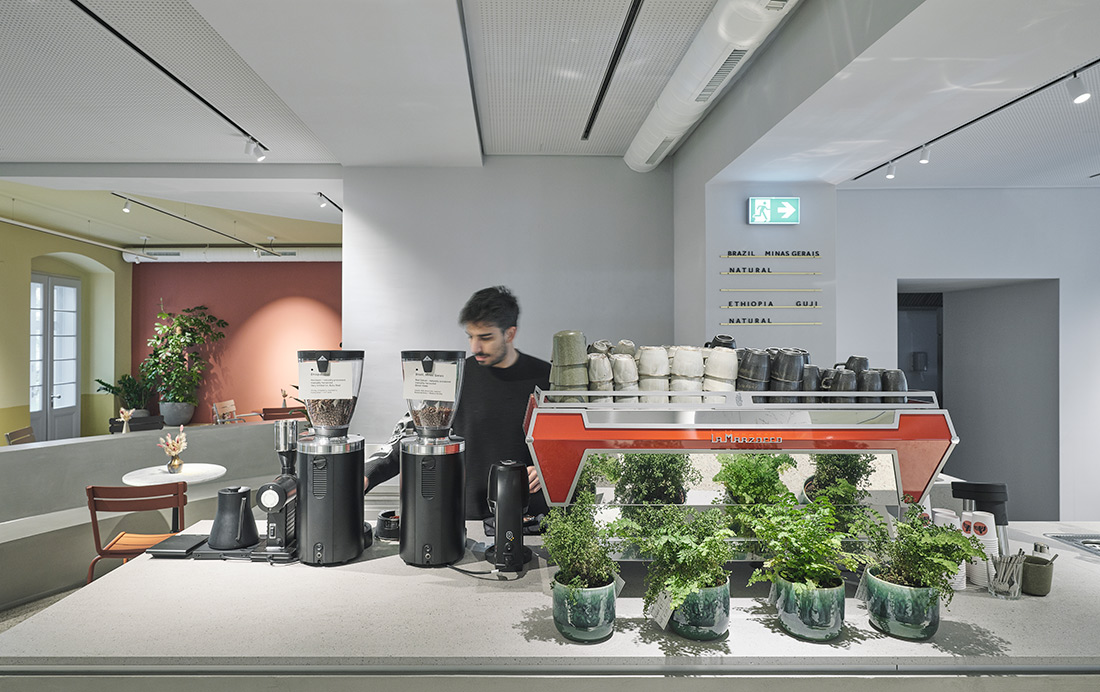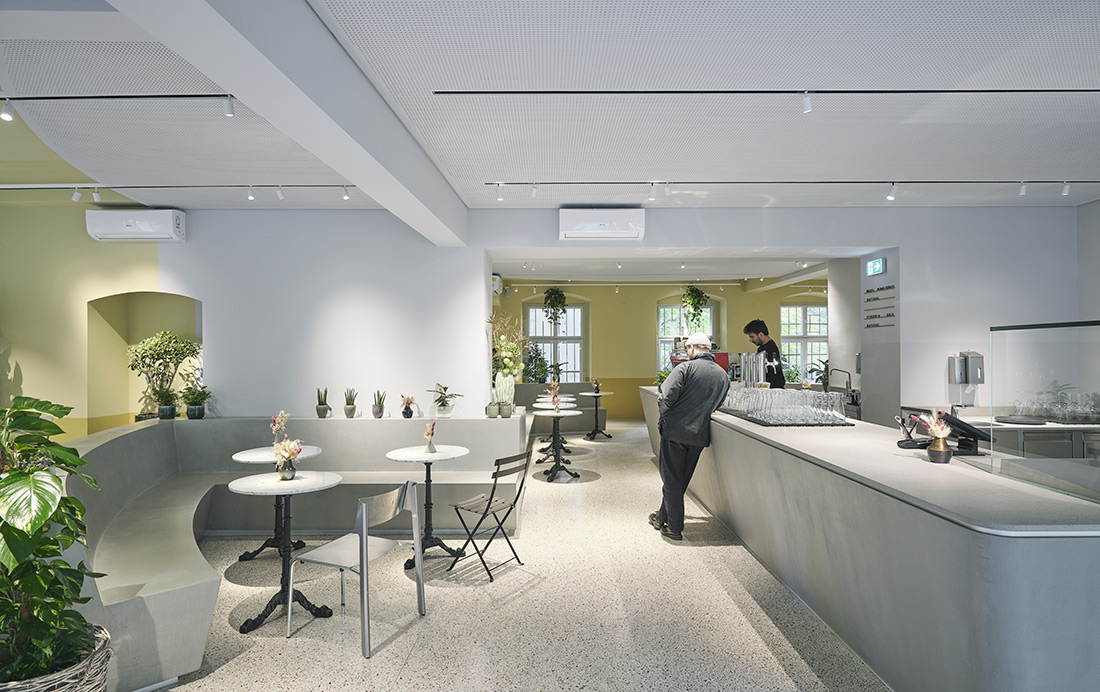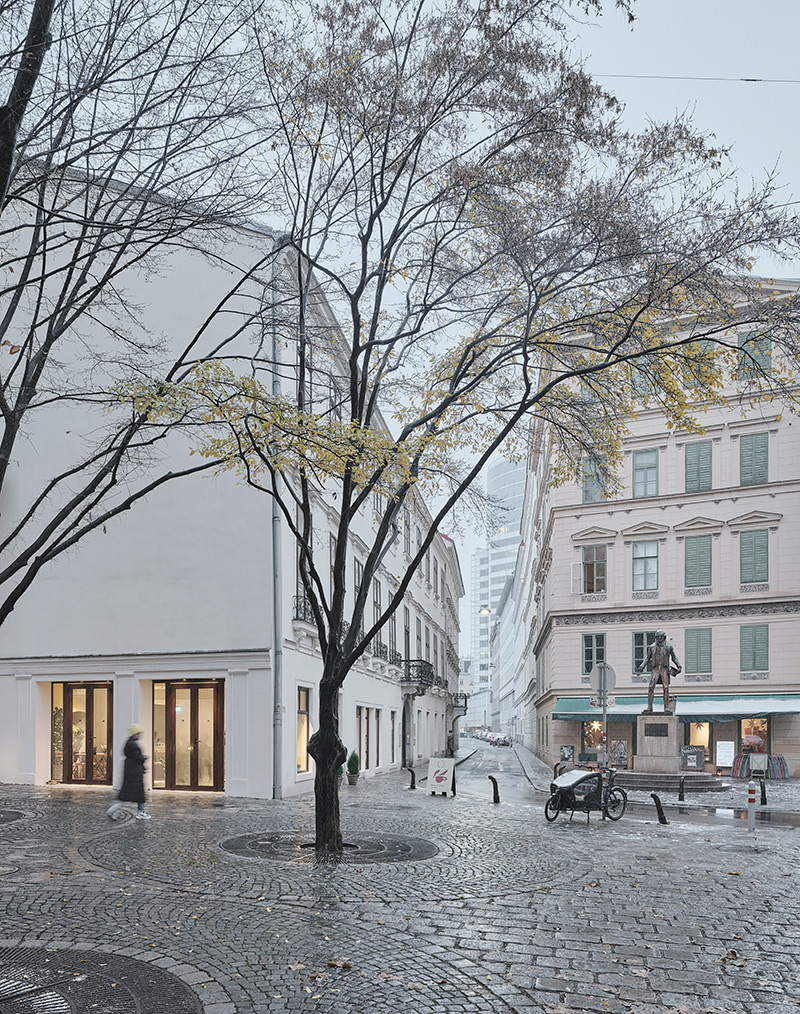 Credits
Interior
Büro KLK
Client
Goldener Papagei
Year of completion
2021
Location
Vienna, Austria
Total area
134 m2
Photos
David Schreyer
Project Partners
Bureau F, Fermob Luxembourg Collection, Dakar chair by Marco Dessi, XAL – Bo Series, Thomas Tergowitsch
Related posts
Powered by