In the oases of this incredible nature, we have put together 6 wooden cabins with their own private wooden hot tub. One of the cabins has also a sauna. Cabins are made of wood and other sustainable materials. The interior style is minimalistic with high ceiling windows overlooking beautiful landscapes. Each house has a name after a local fairy tale or a legend and it's also decorated with illustrations of its tale.
The surrounding park, including cabins, are designed and constructed according to Feng Shui principles. In the glamping area there is a children's playground, open air reading corner with some books to borrow and a lot of seasonal vegetables and edible herbs, berries and fruits in the raised bed garden.
The cabins are well insulated and heated. Each cabin can accommodate up to 4 people. There are two double beds, bathroom, kitchenette, living area with dining table and a reading nook close to the window. The reception is located at the front when entering the park. Every guest has its own parking lot. The breakfast is served in a beautiful picnic basket and brought on the doorstep.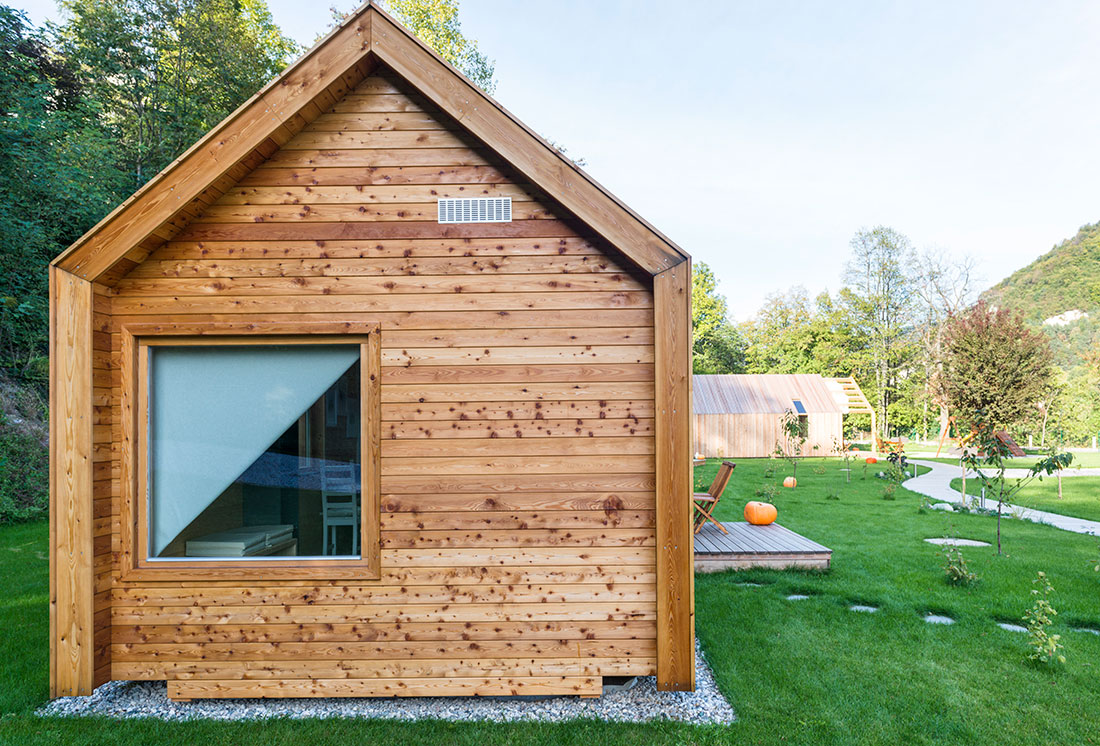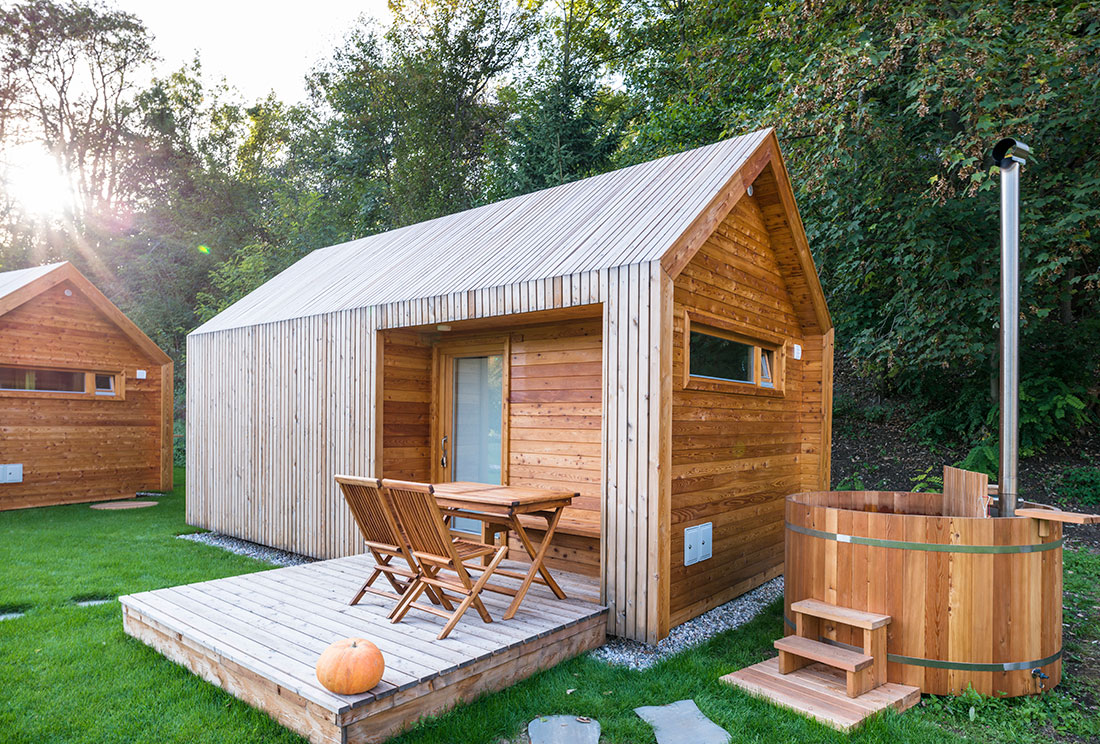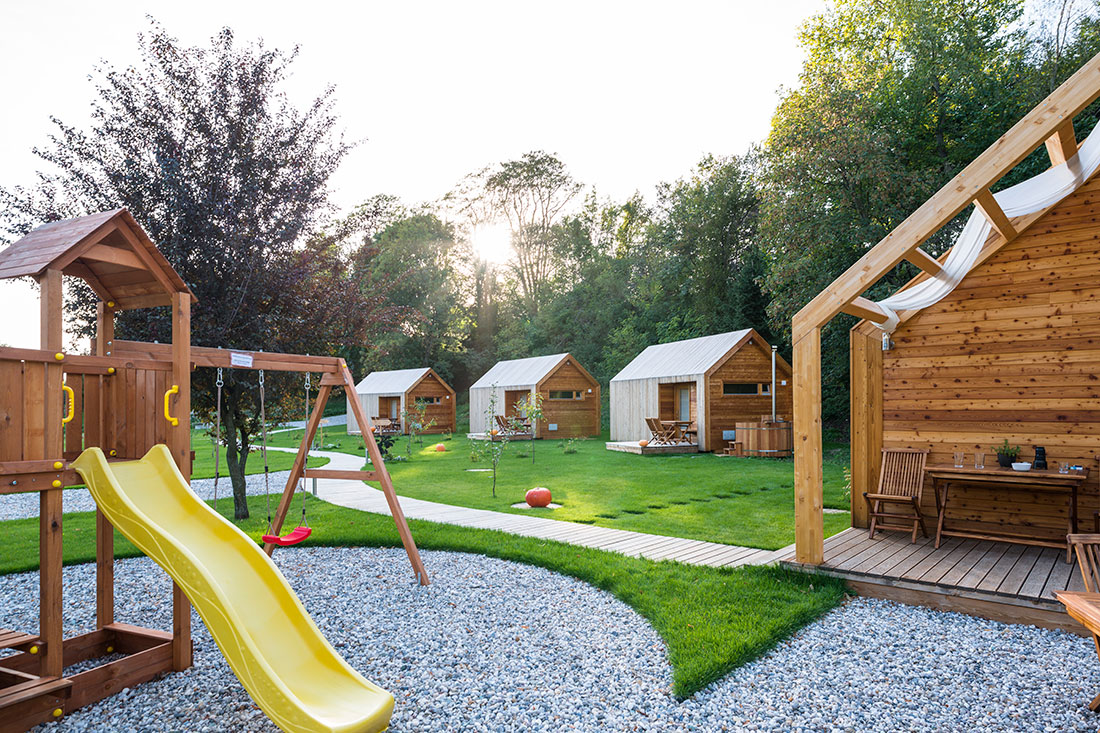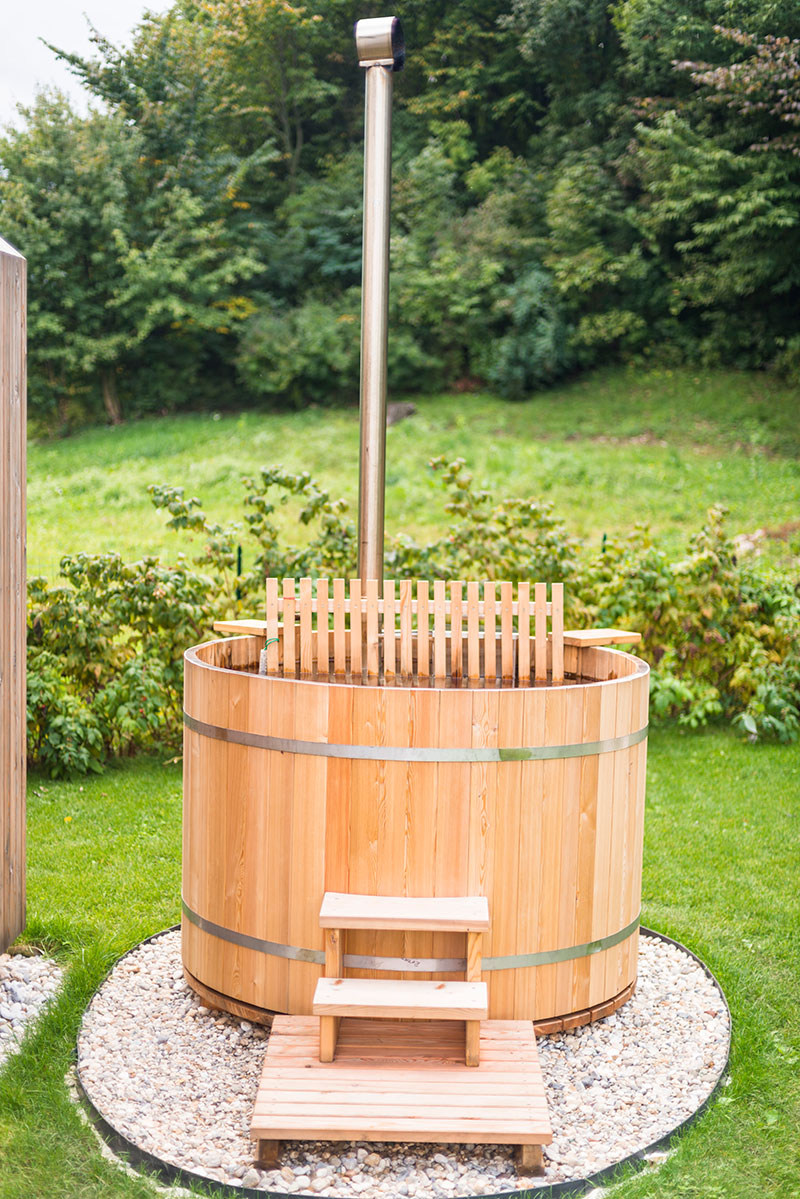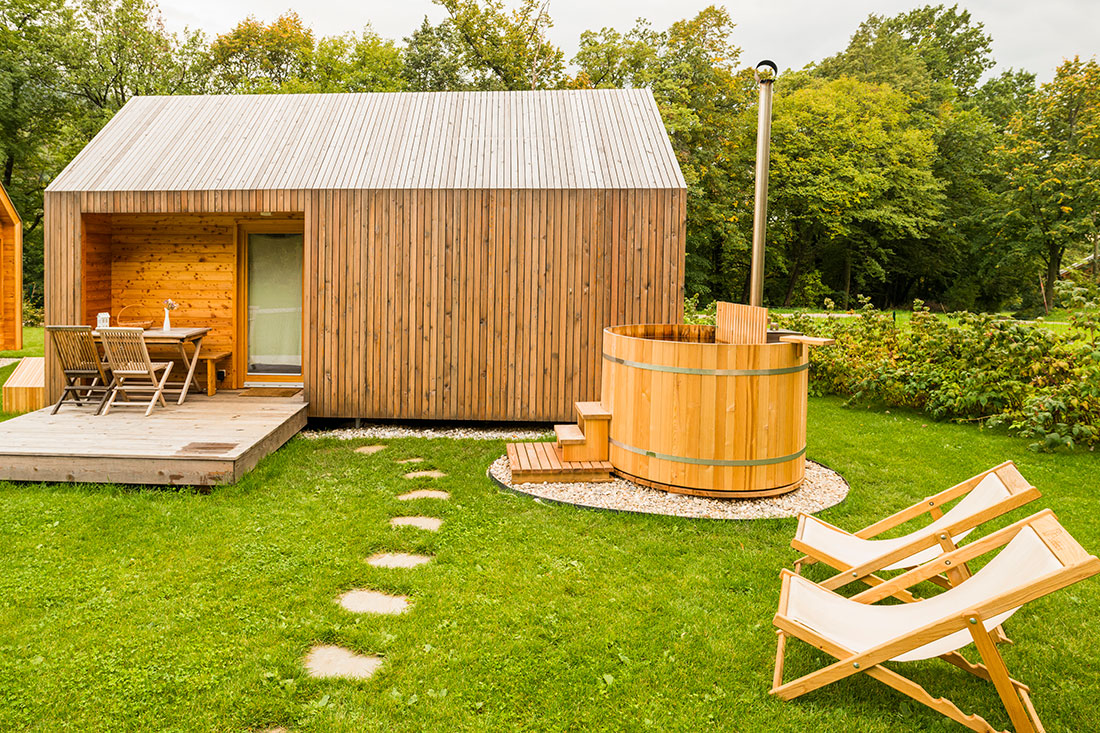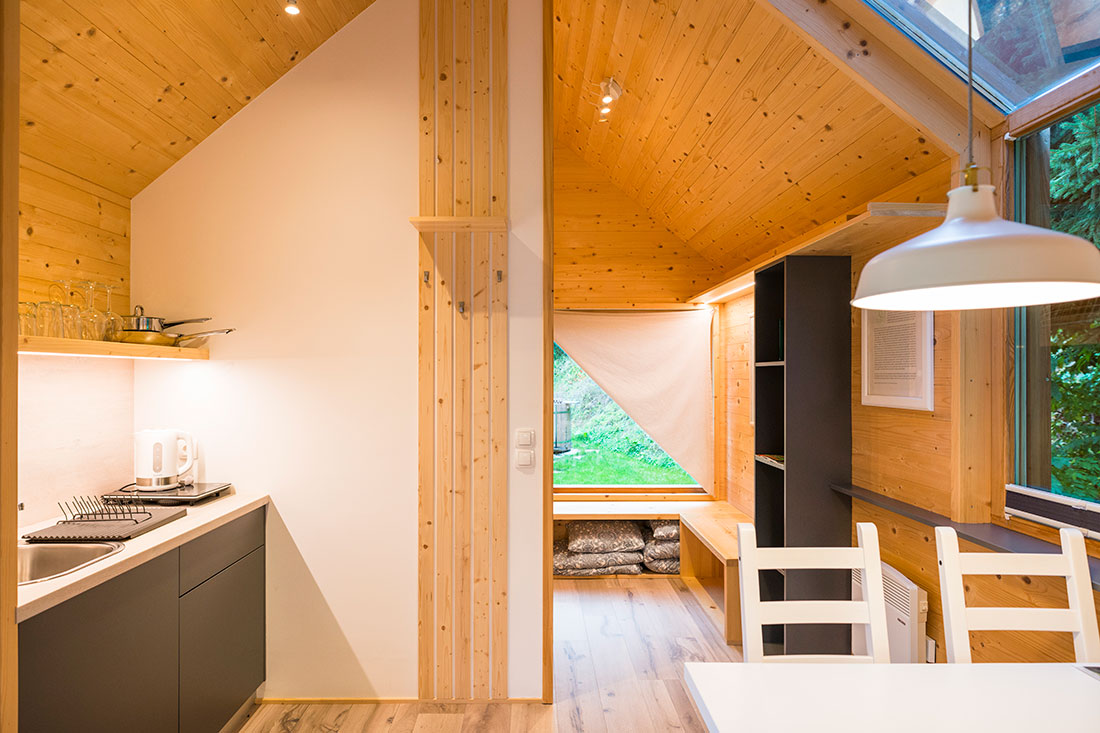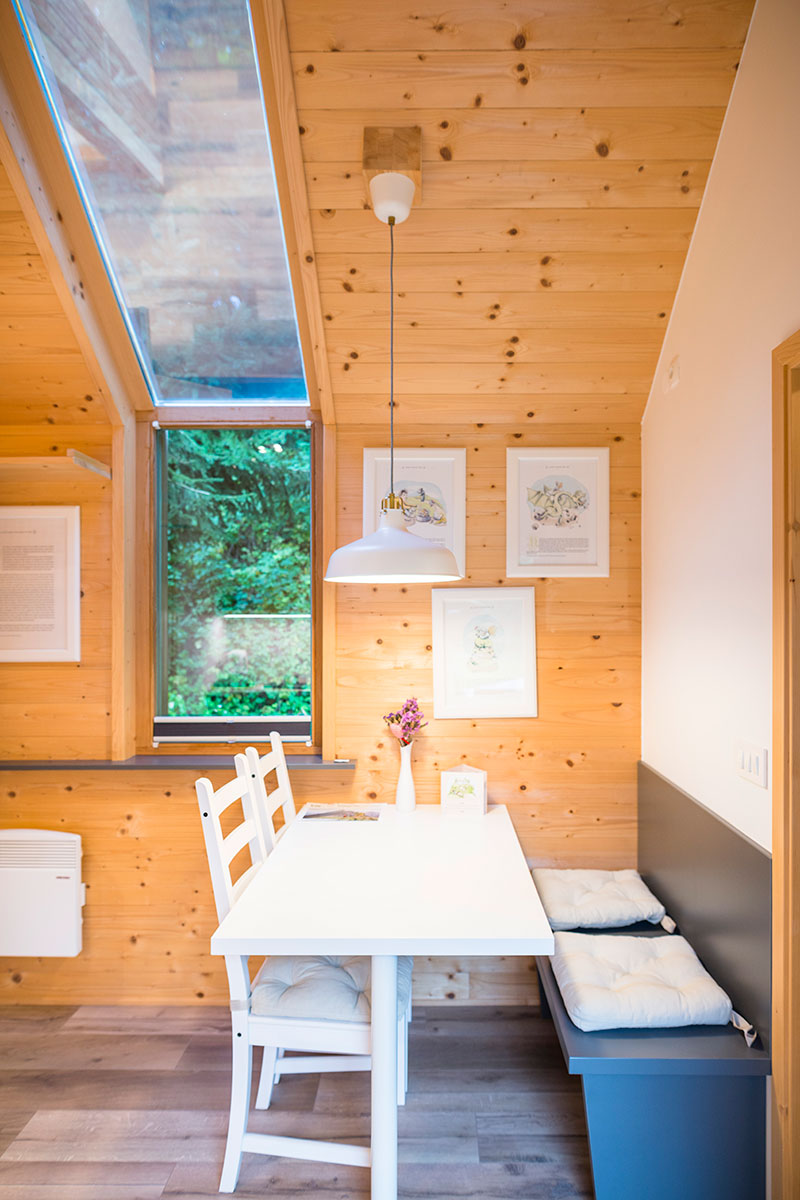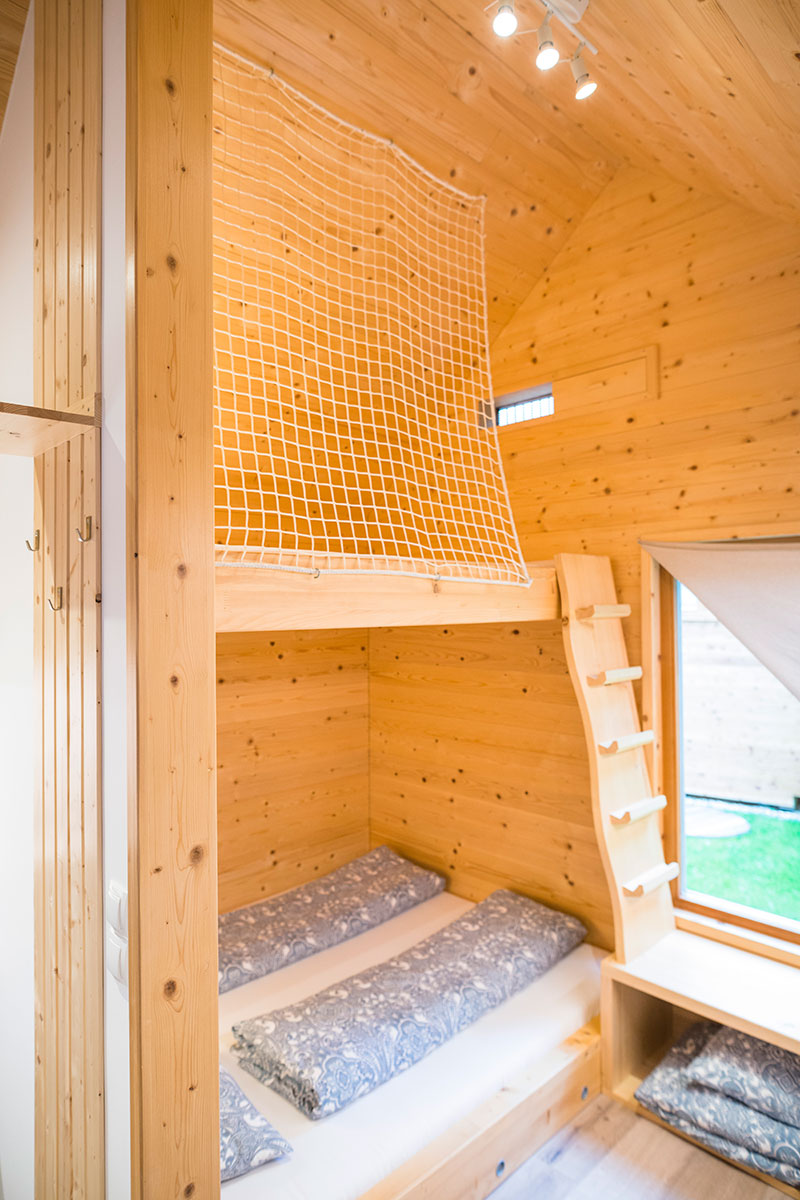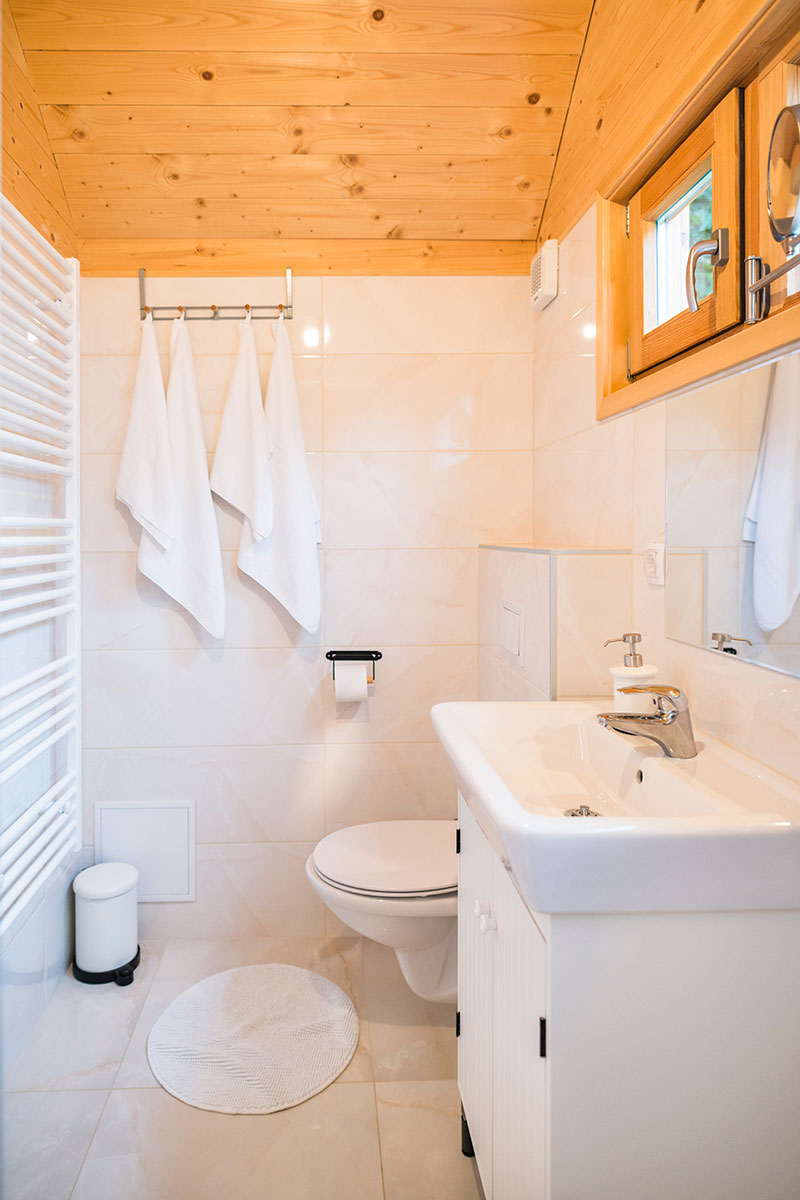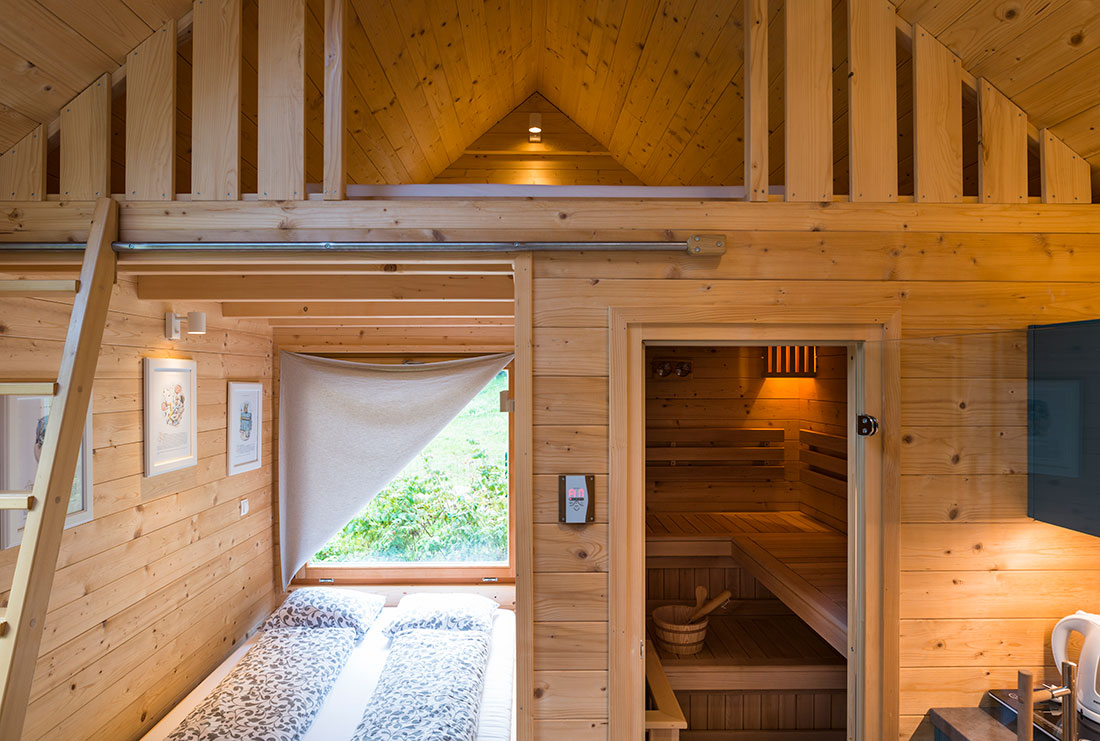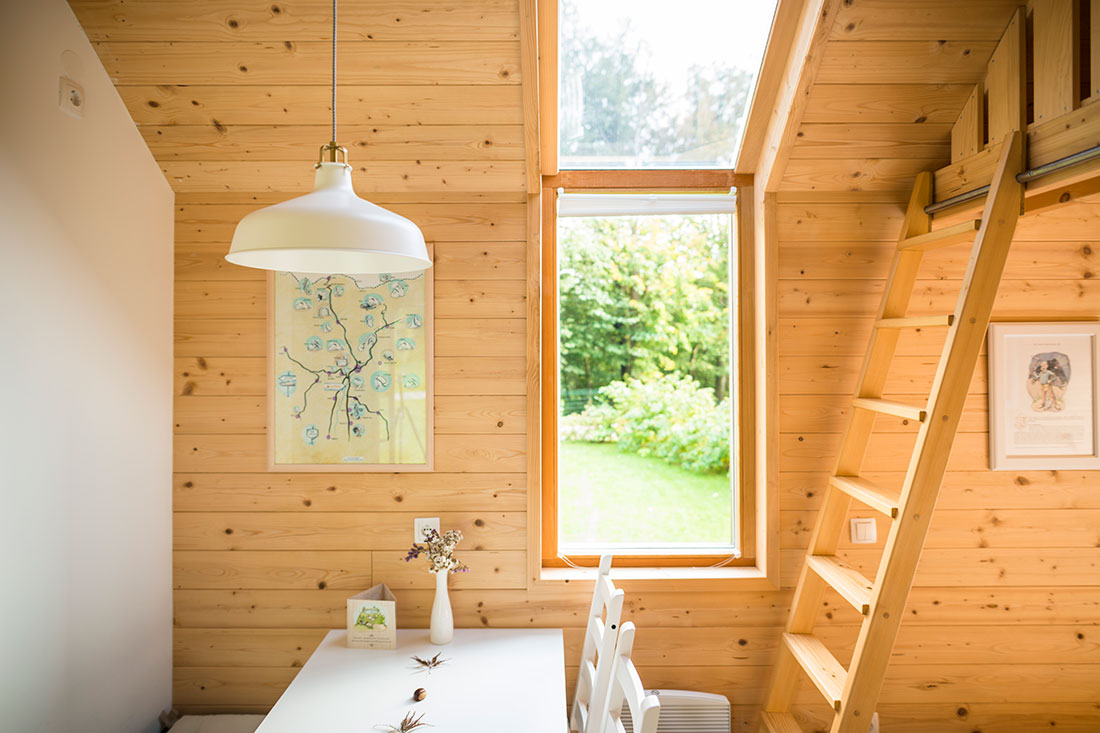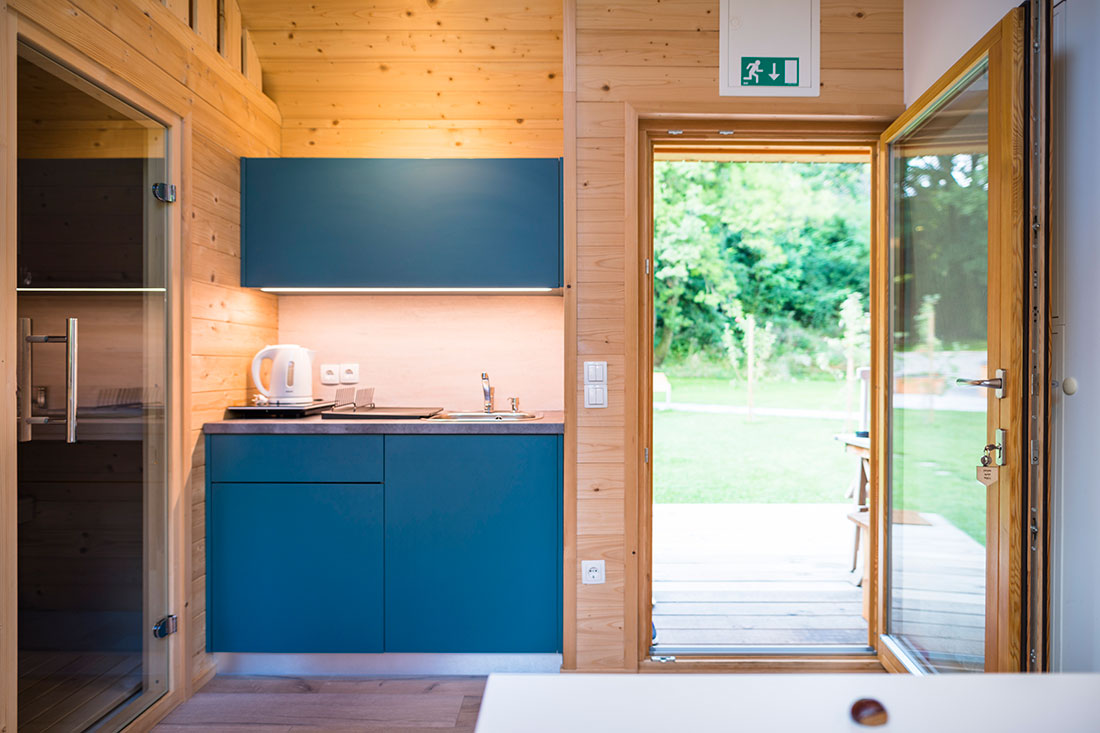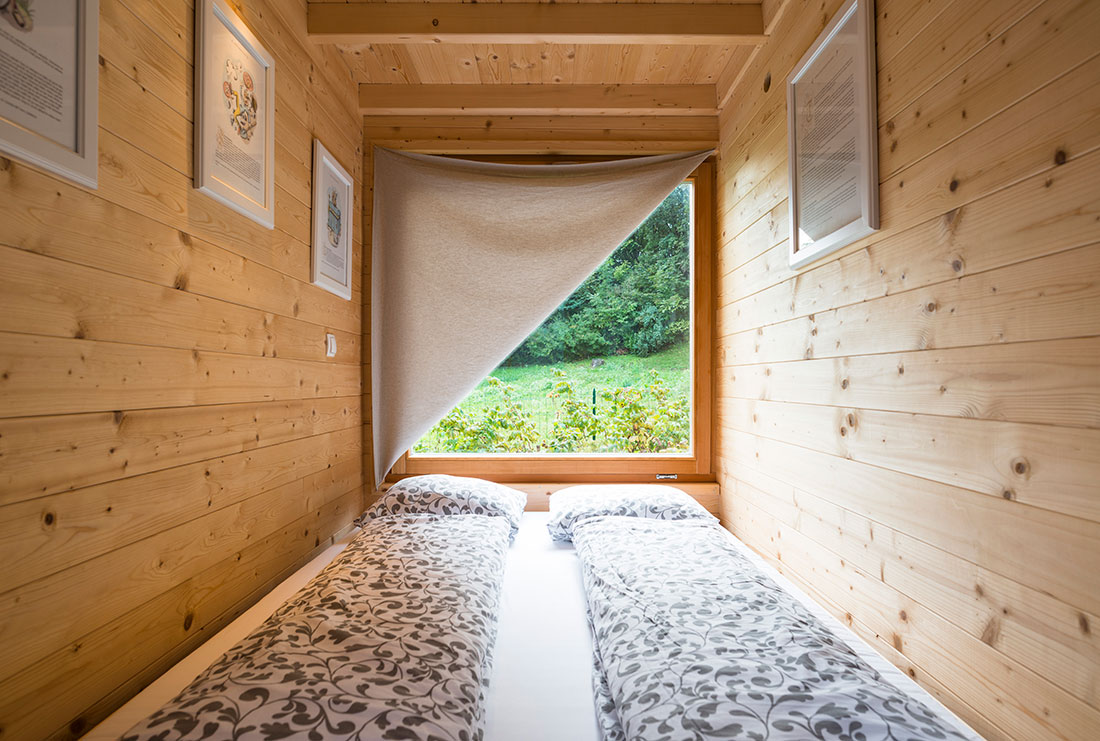 Credits
Autors
Studio AB d.o.o.; Ana Konda, Tina Jerman
Client
Magnocor d.o.o.
Year of completion
2018
Location
Tržič, Slovenia
Total area
3000 m2 (with a parking place)
Site area
2500 m2
Photos
Matevž Zupan
Project Partners
Sandi Novak s.p., Andrej Tominc s.p., EL-LES Robert Krivec s.p., Merkur, Metvil d.o.o., Knauf isolation d.o.o., Martin Bolka s.p., Sajovec Martin s.p., Ikea, Central, Inštalacijsko podjetje d.o.o.
Related posts
Powered by