The project-brief outlined "a total customer experience" by combining two simple and explicit functions – an Italian panino-shop and a grocery-store, welded together by the concept and flavor of an "artigianale" design.
The idea was to use the common construction material of the aerated clay block (designed for different purposes and use) and build around the different and possible functionalities and aesthetics that it has to offer.
It resulted a boundary-ambiguous interior that proposes itself as a rich-detailed journey of senses – visual, tactile, smell, taste. The products and the architecture tend to blend together, creating a constant dialogue and dynamics about scale perception (space and human) and change the simple expectation of commercial-exchange.
We proposed a flexible and intuitive storage system by using some simple mechanic principles and the physical layout of a single "brick" module, that define, in cartesian rhythm, the seeming structural elements – two opposite walls that support the third one. The use of mirrors amplifies the sense of space, redefines boundaries and positions the human element into the whole "artigianale" spectacle.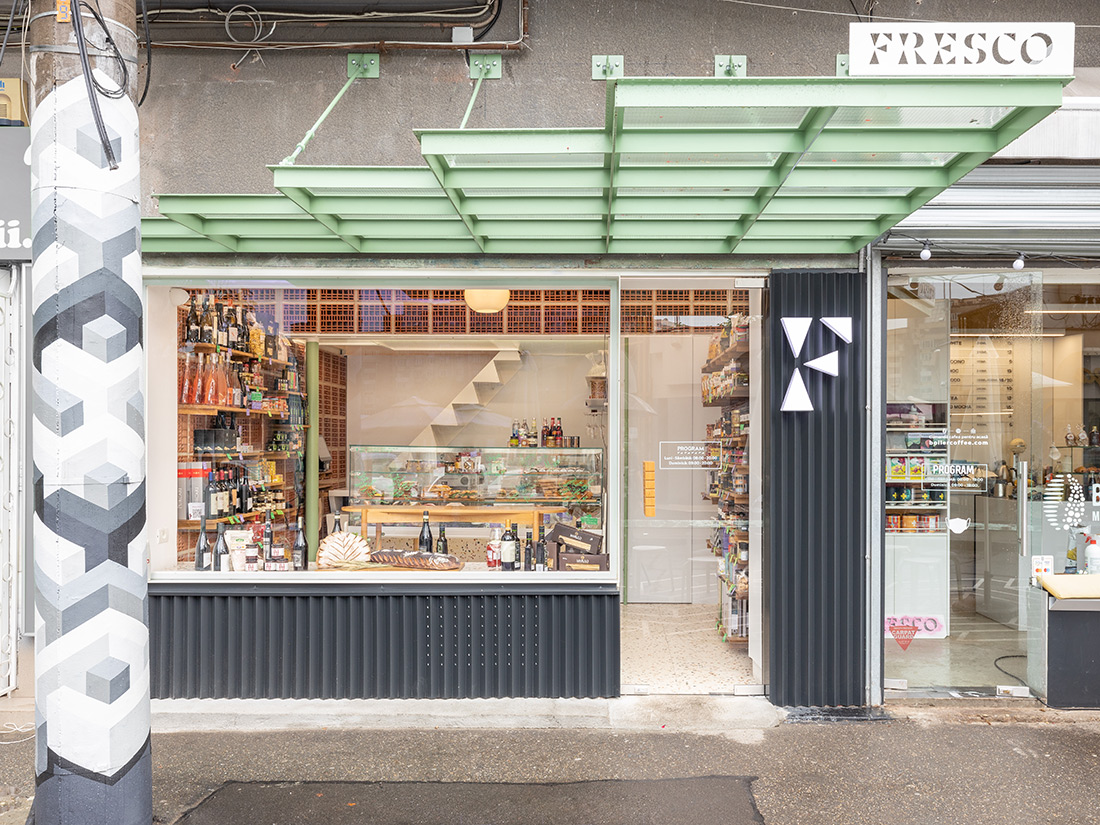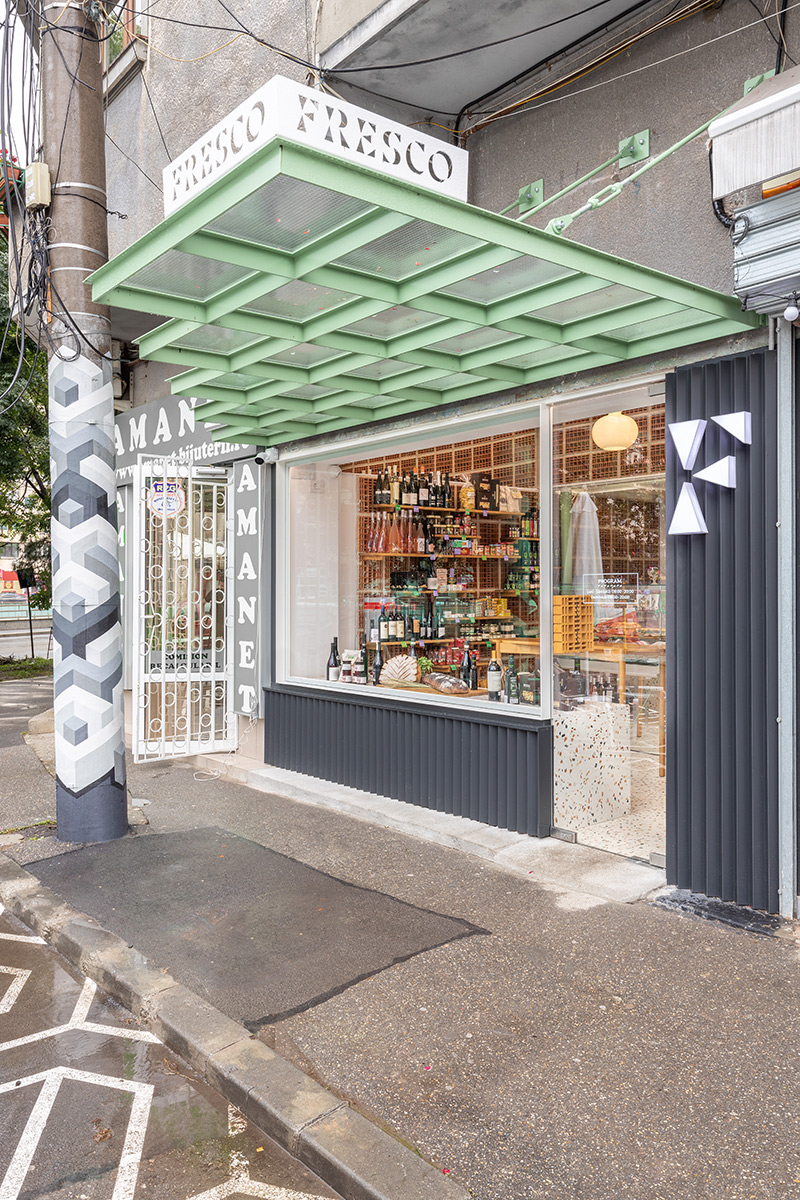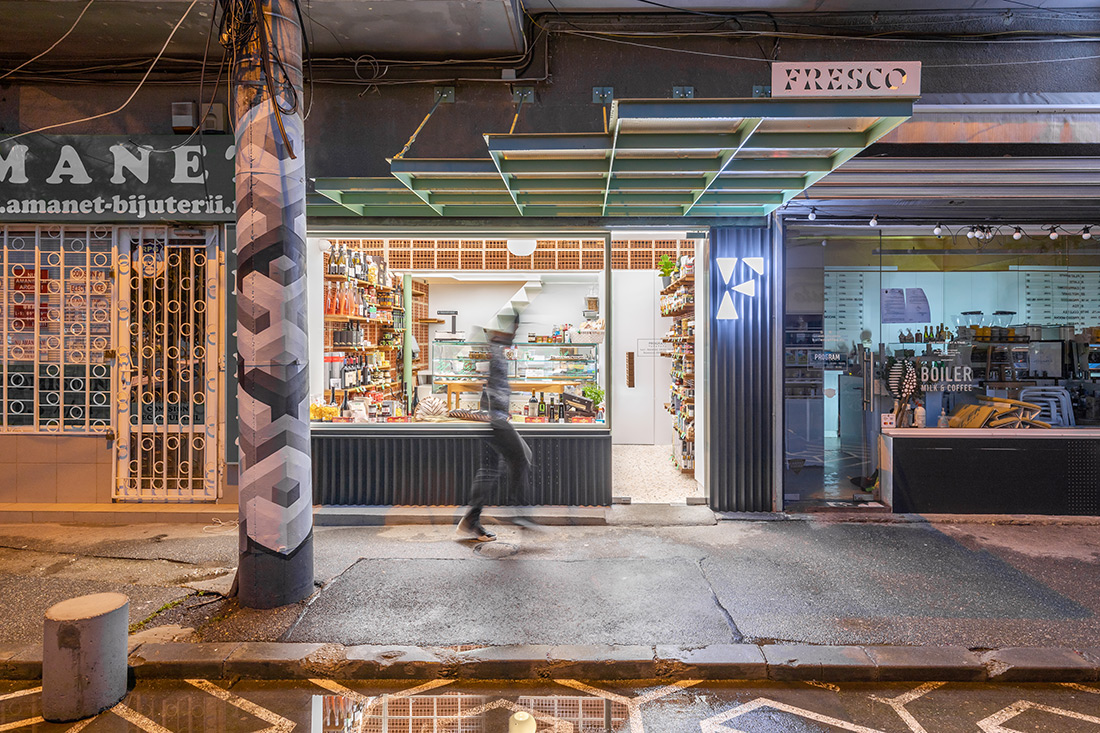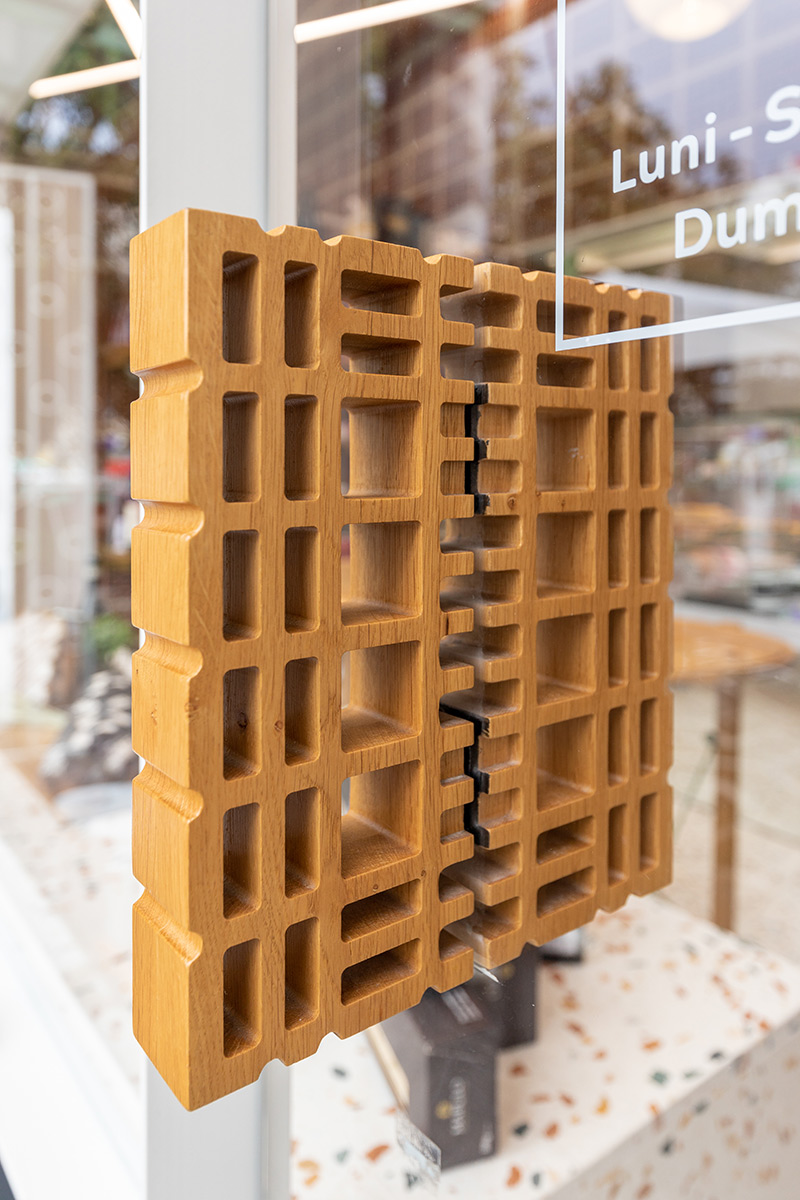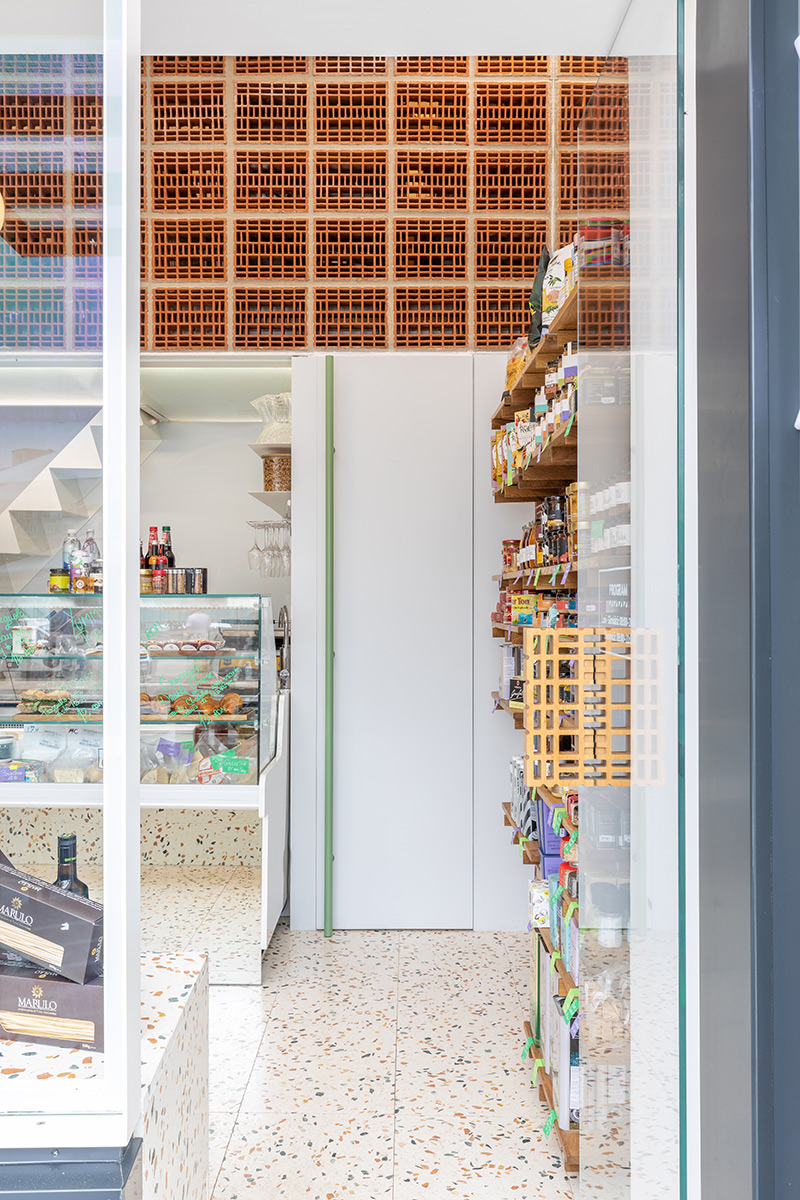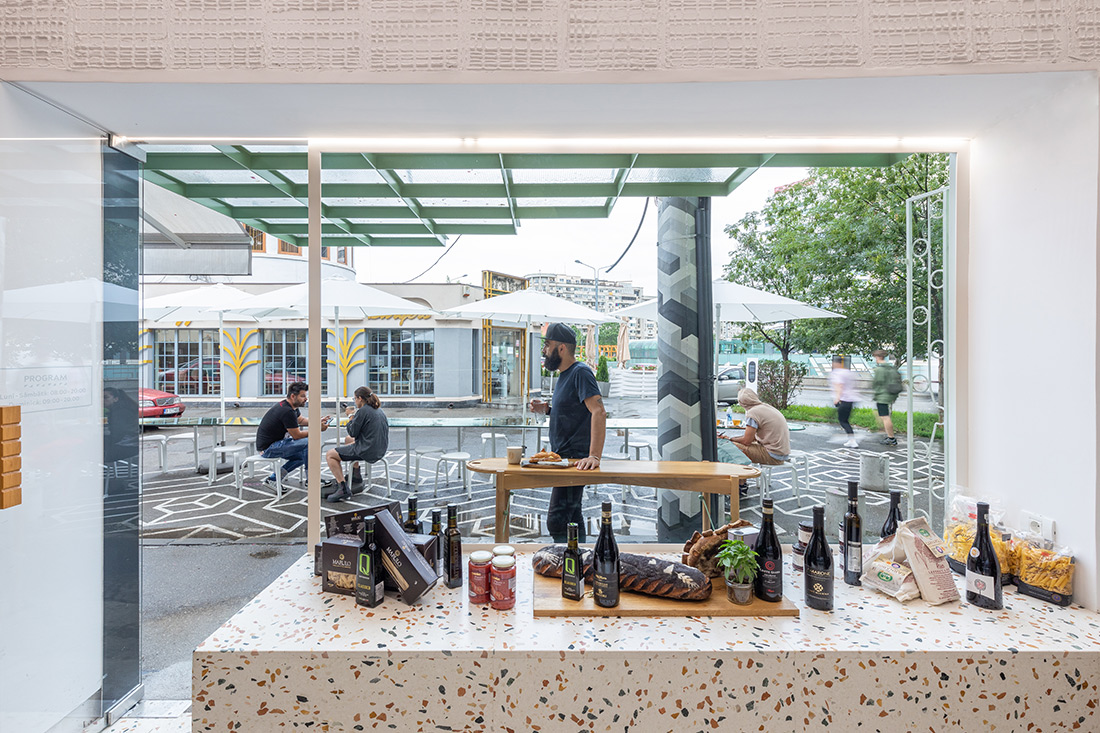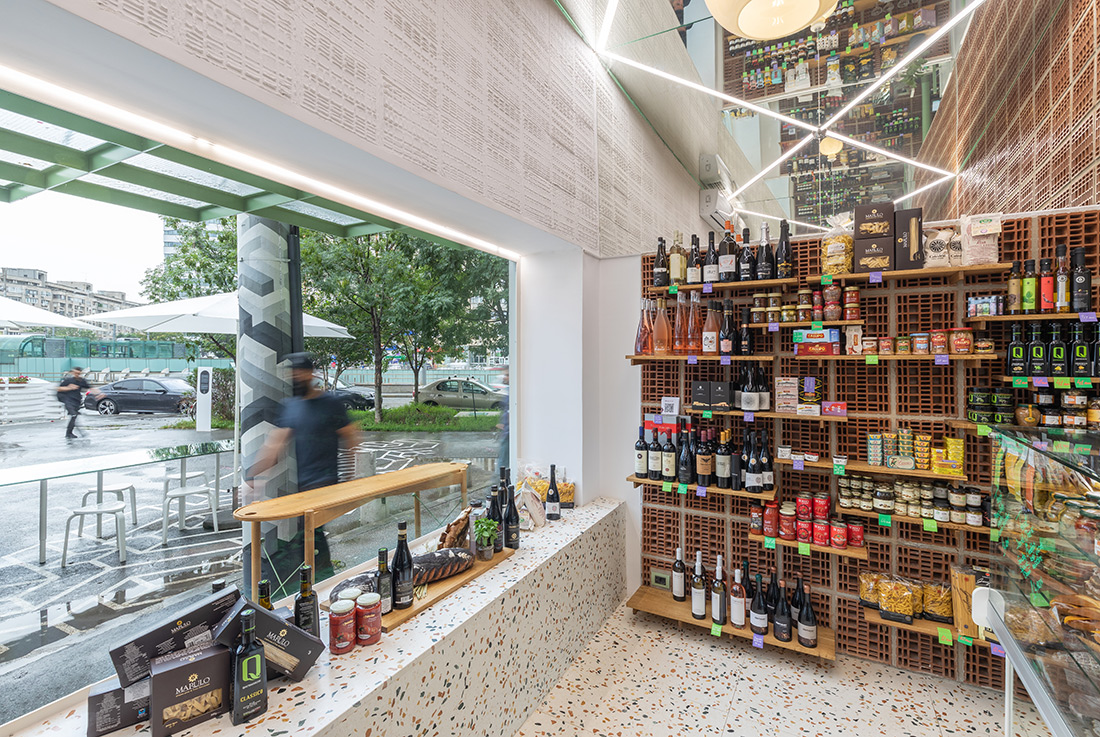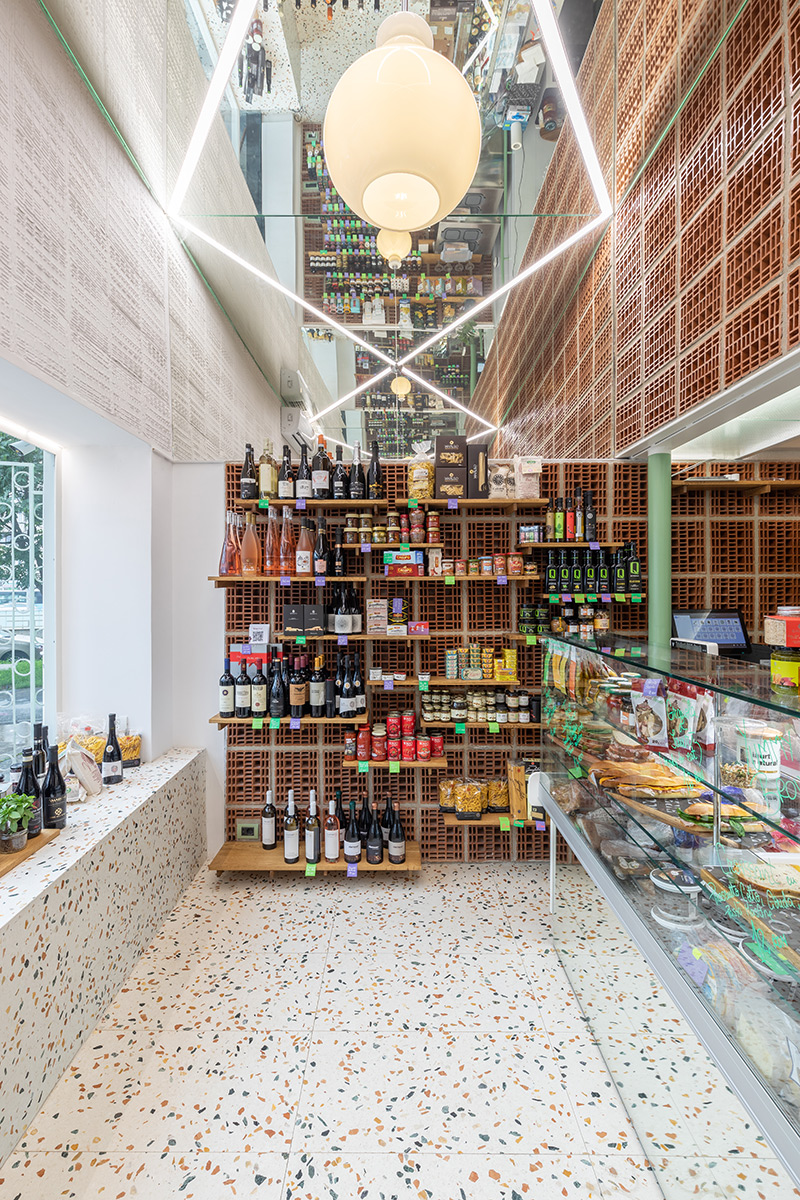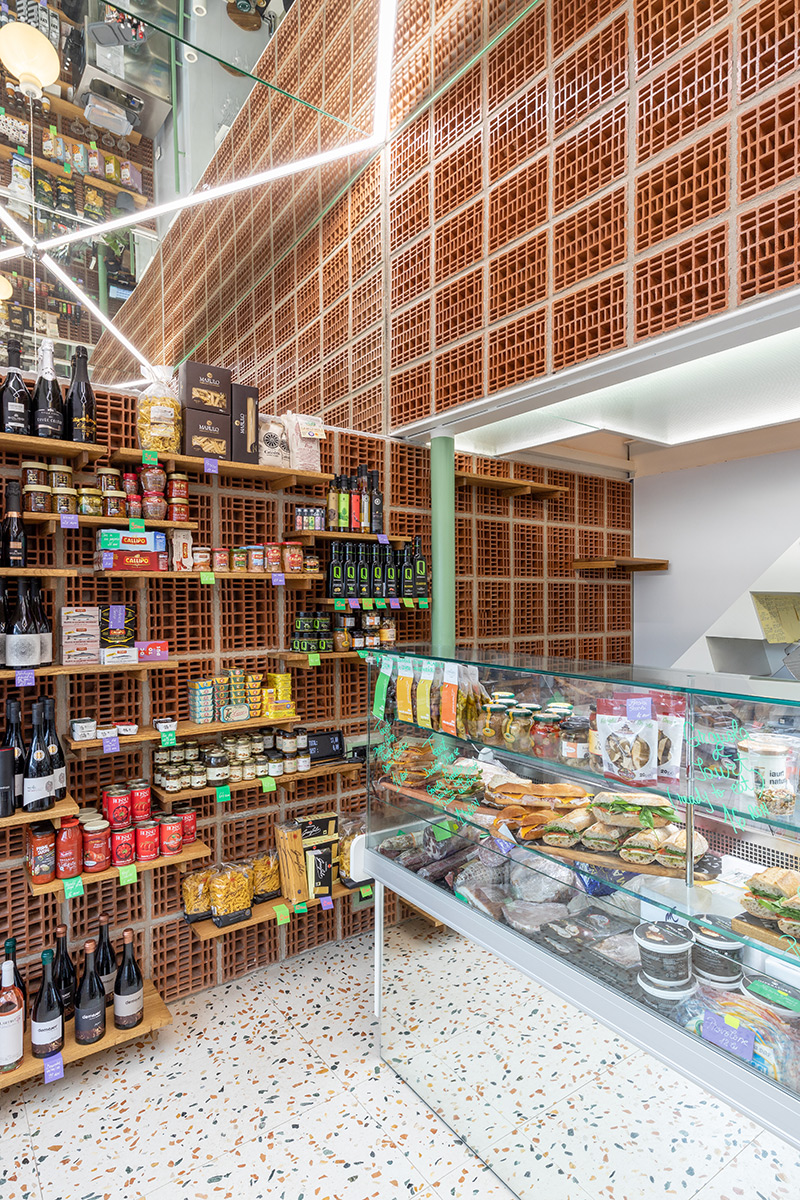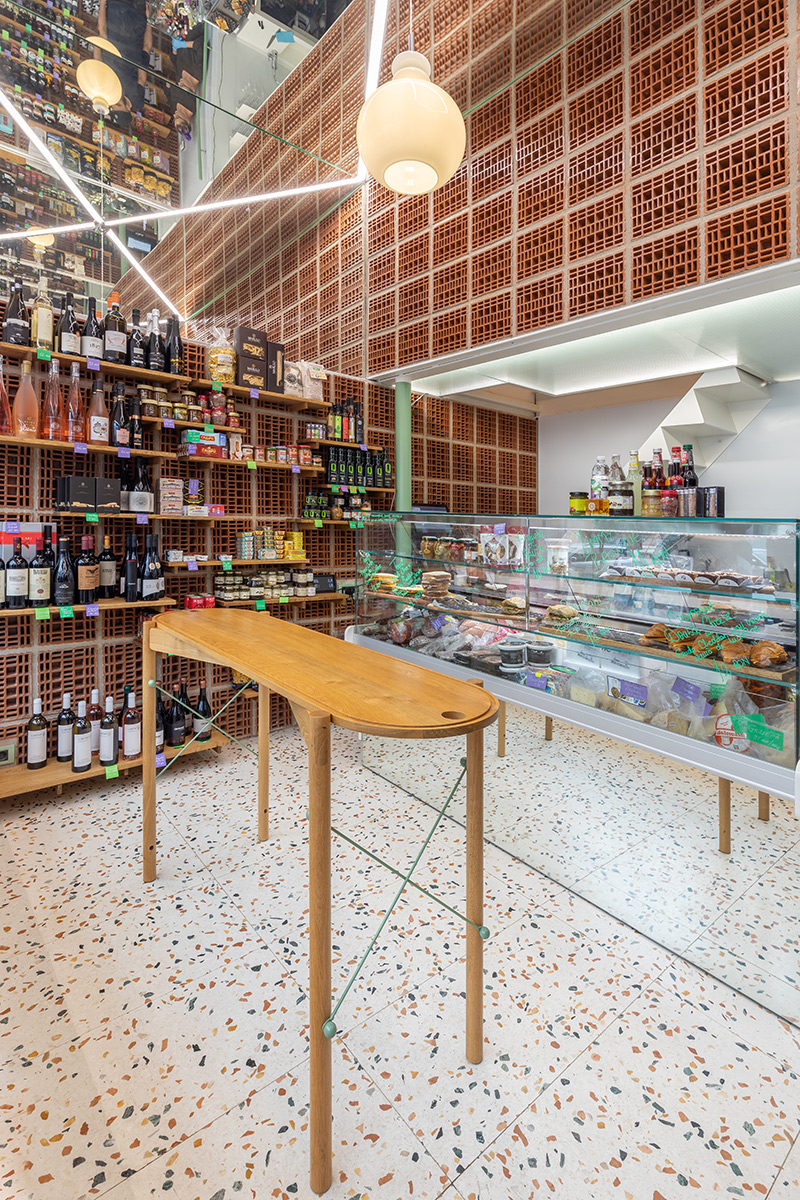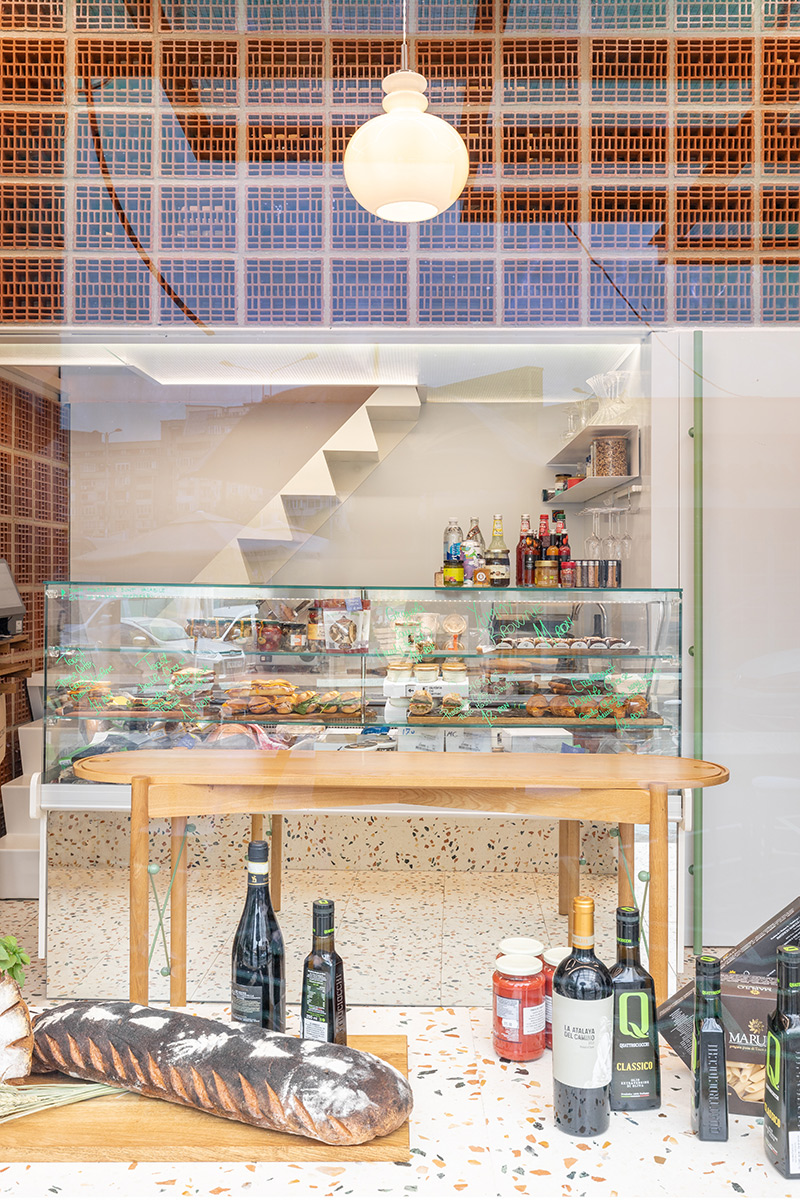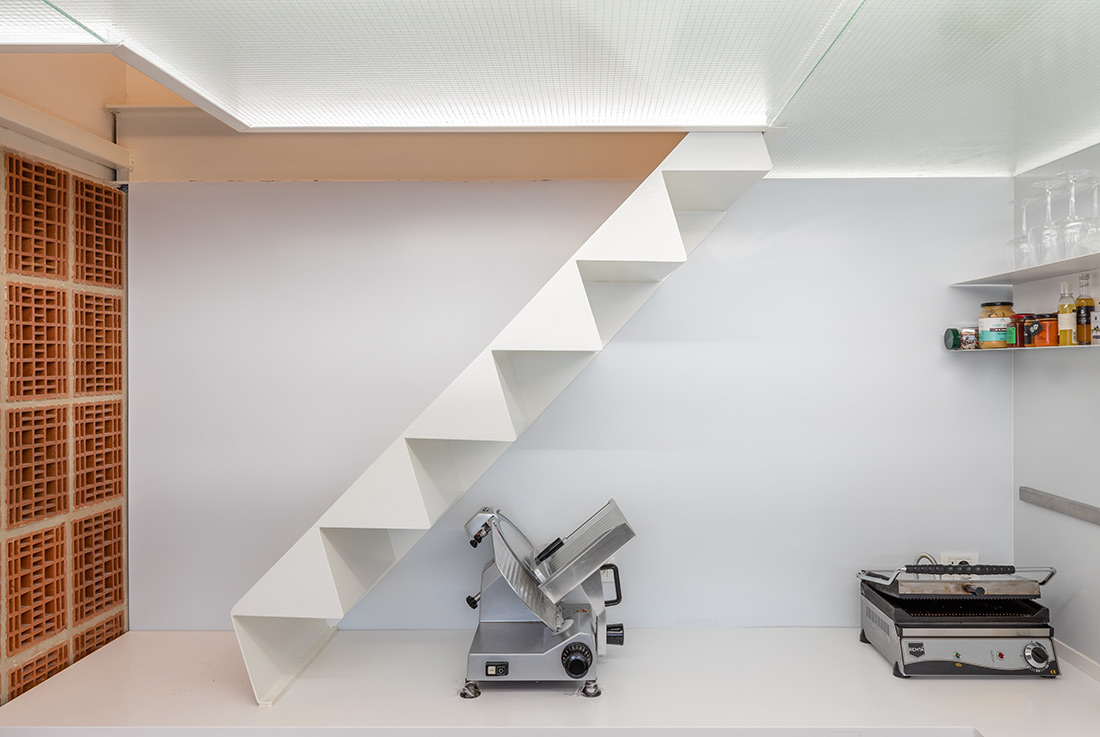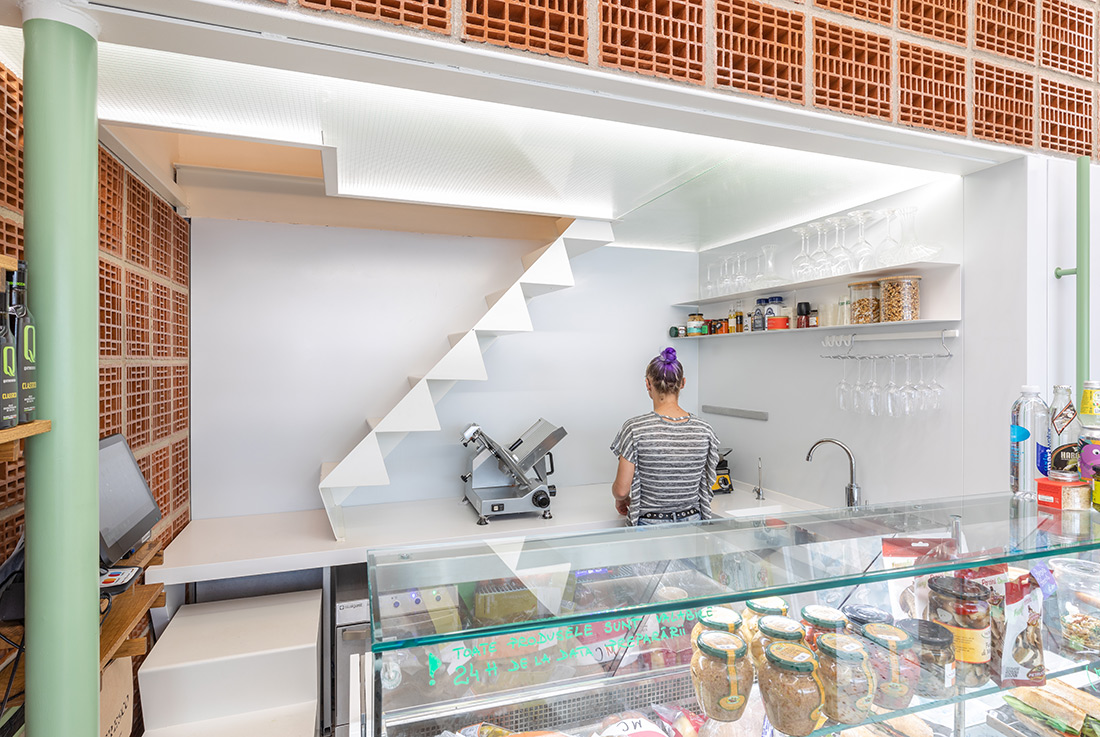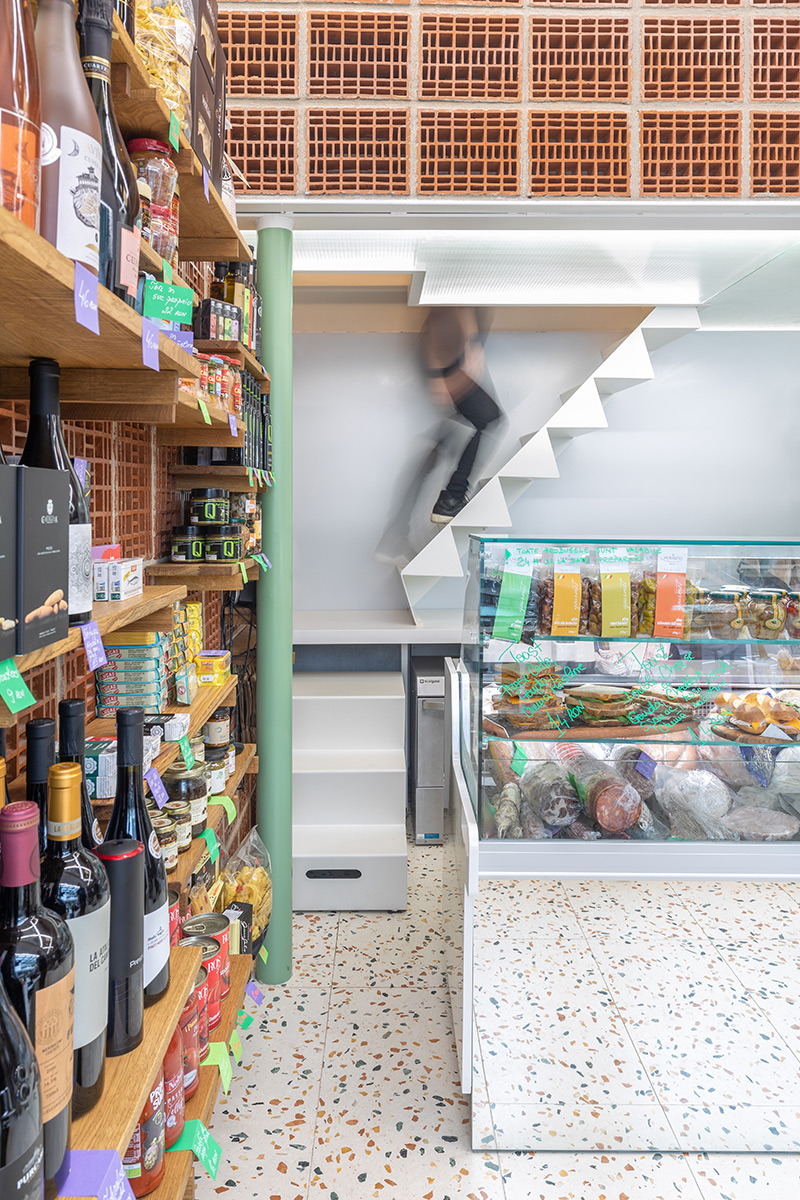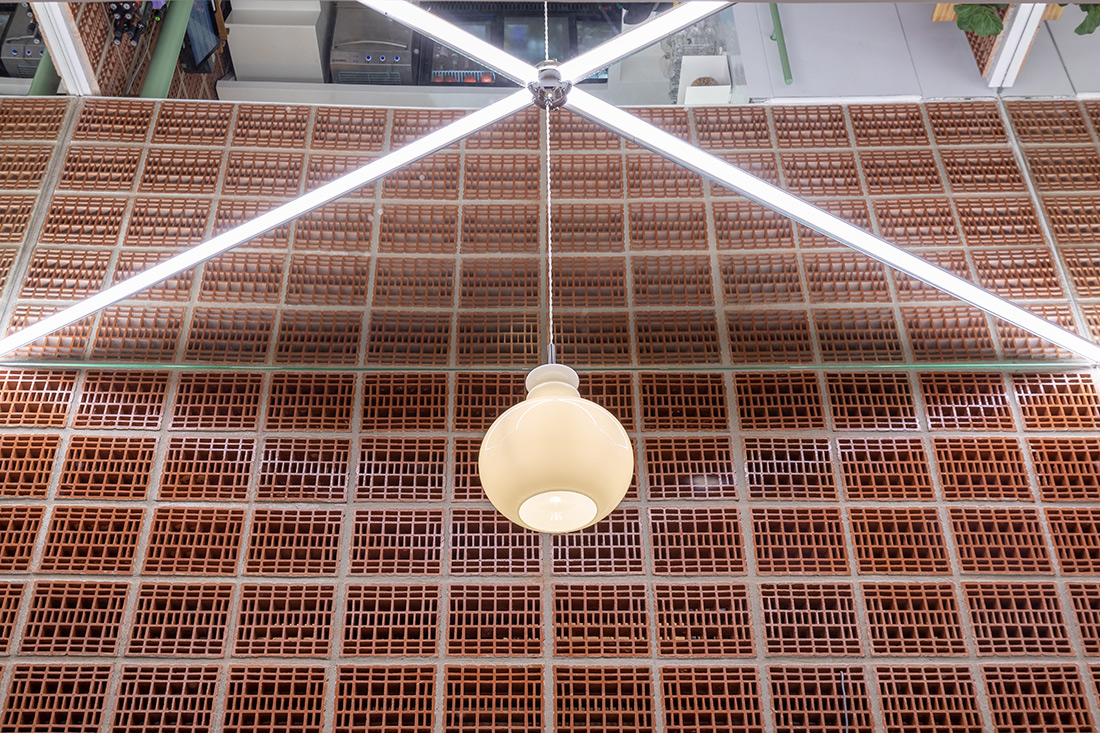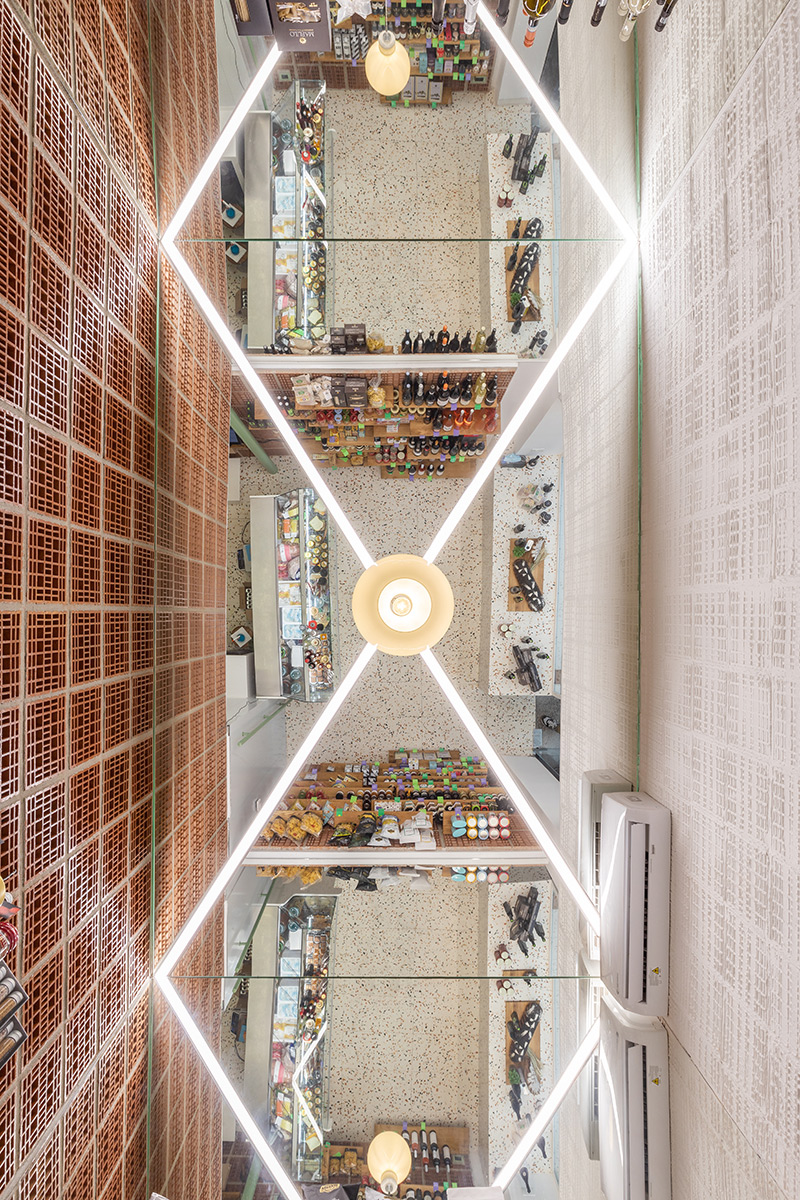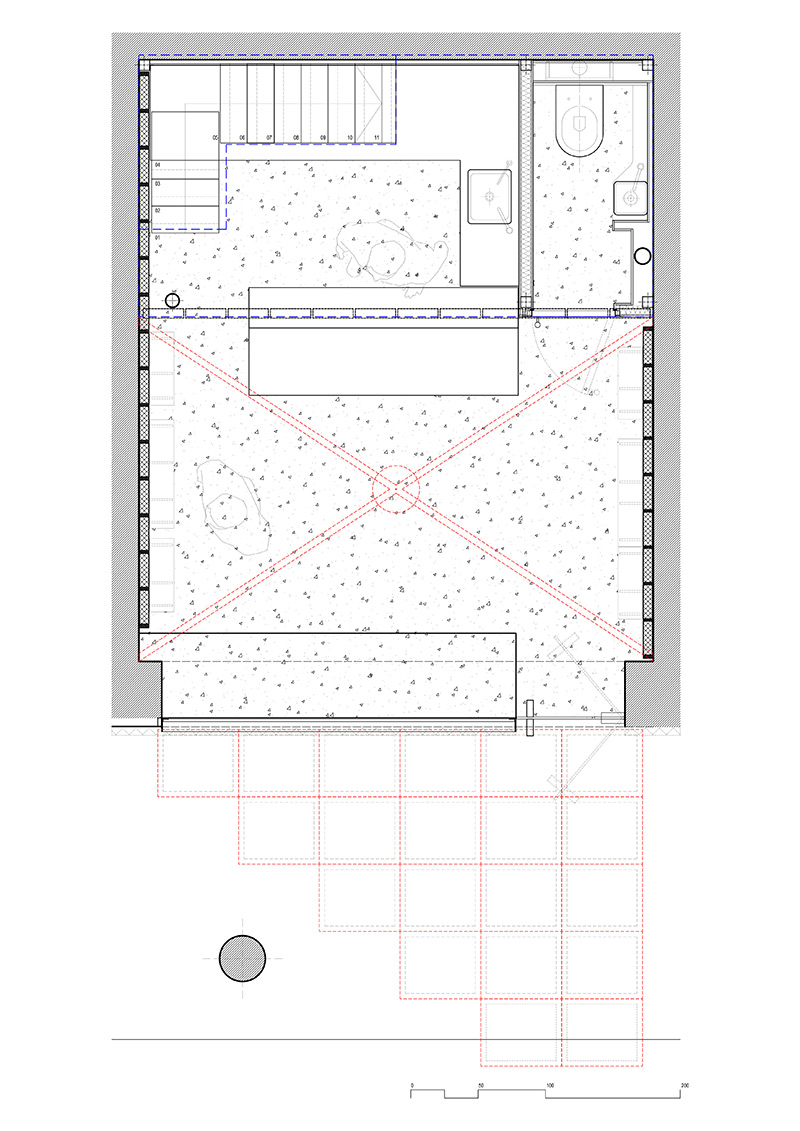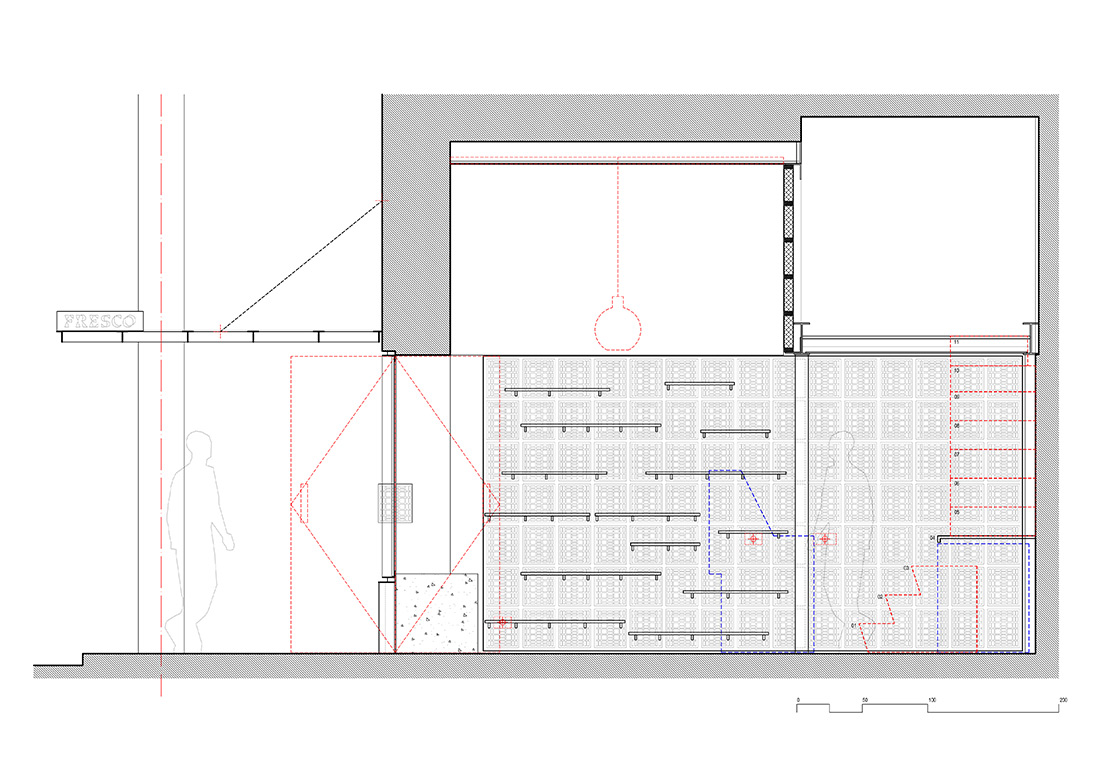 Credits
Architecture
Dabija Arhitecti Asociati; Alexandru Dabija
Client
Fresco Artigianale Grocer
Year of completion
2021
Location
Bucharest, Romania
Total area
26 m2
Site area
26 m2
Photos
Adrien Guitard
Project Partners
Wienerberger Romania, Lapsiprod, Atelier Vast, Pro-horeca Romania, Ssab Ambientare And Design, Osmyum, Ekero, Confect-taban, Circa Studio
Related posts
Powered by