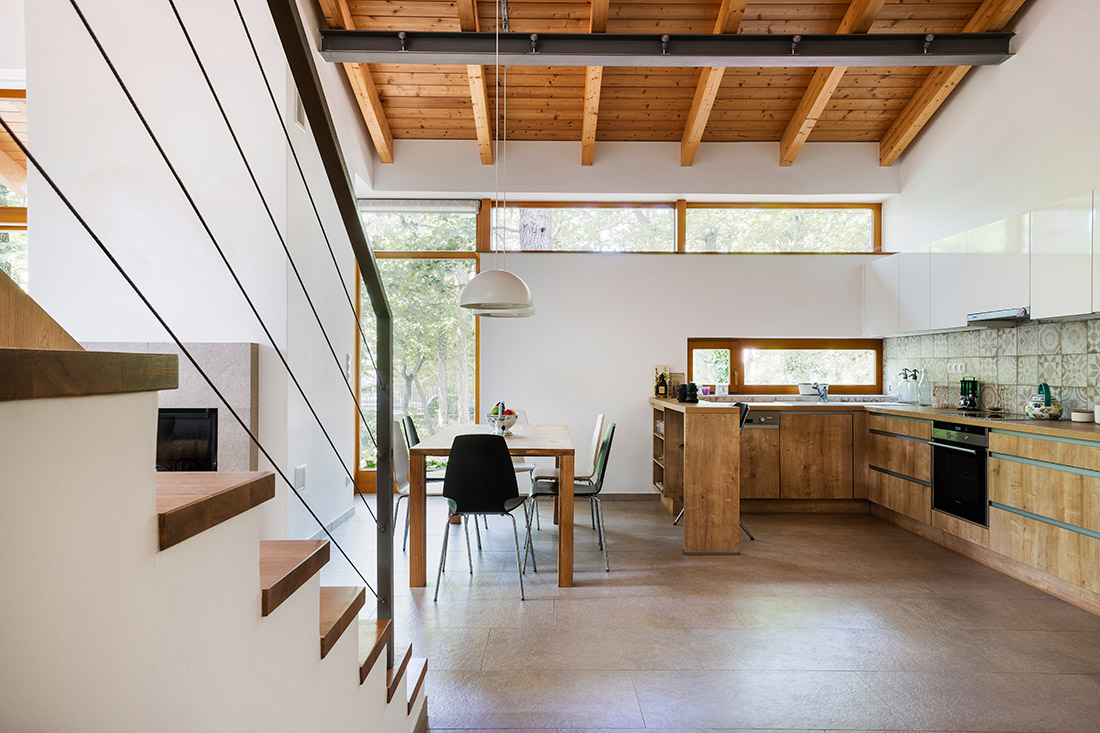 'The tree in front of the house was not at all in our way. On the contrary'
The clients who inherited the former holiday home from the grandparents commisioned architect Ferenc Répás to convert the house into a modern home. The spirit of the grandfather's former little house 'lives on' in the orientation of the living area. The trees of the little forest around the house are reflected in the material use of the horizontal timber cladding.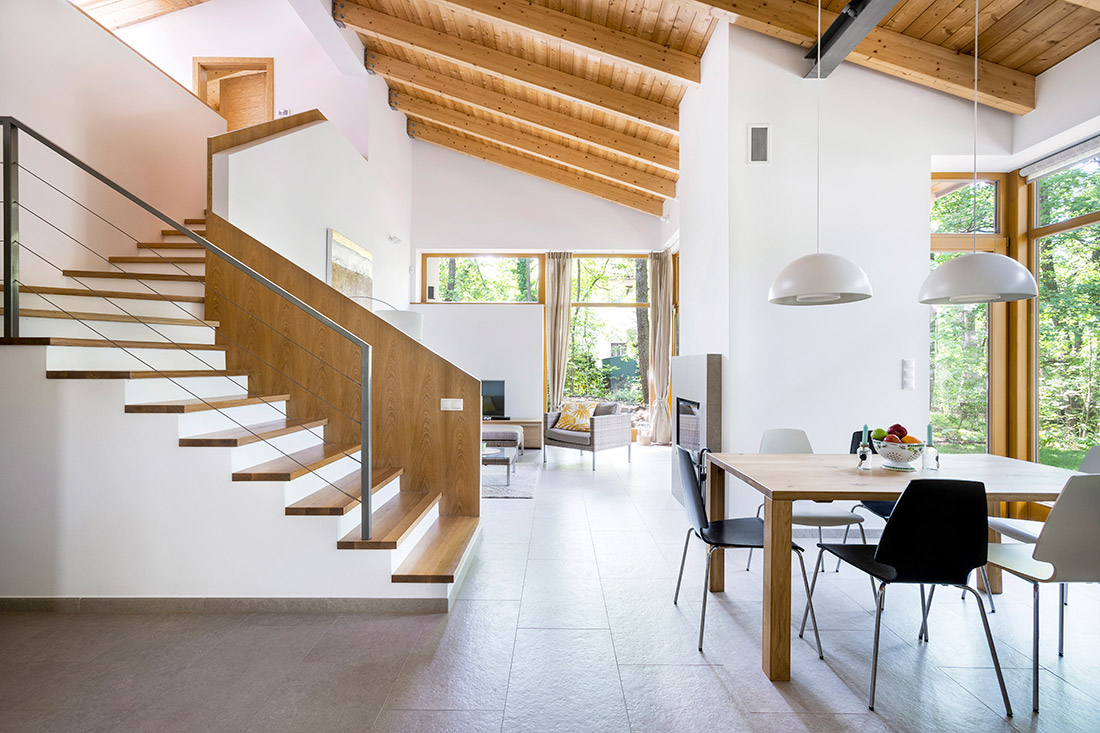 Both processes and later on the 'real life' of the house were and are pervaded by the spirit of the unique microclimate of Káptalanfüred. The vegetation is predominant in the environment and the main characteristics of the area is worth preserving. On the 1,000 m2 plot (approximately 10,764 ft2) previously there was a 40 m2 (approximately 431 ft2), one storey, little flat roof holiday home and the client wanted to replace this with a more compact, modern house. This part of Káptalanfüred belongs to Balatonalmádi and it is a holiday resort with mainly holiday homes and plots with old-growth trees. The conditions, the plot and the environment were well-known features which the family had positive experience about, therefore the new house was built on the same spot where the previous home stood, also because it had a favorable orientation with the living room facing south-south west.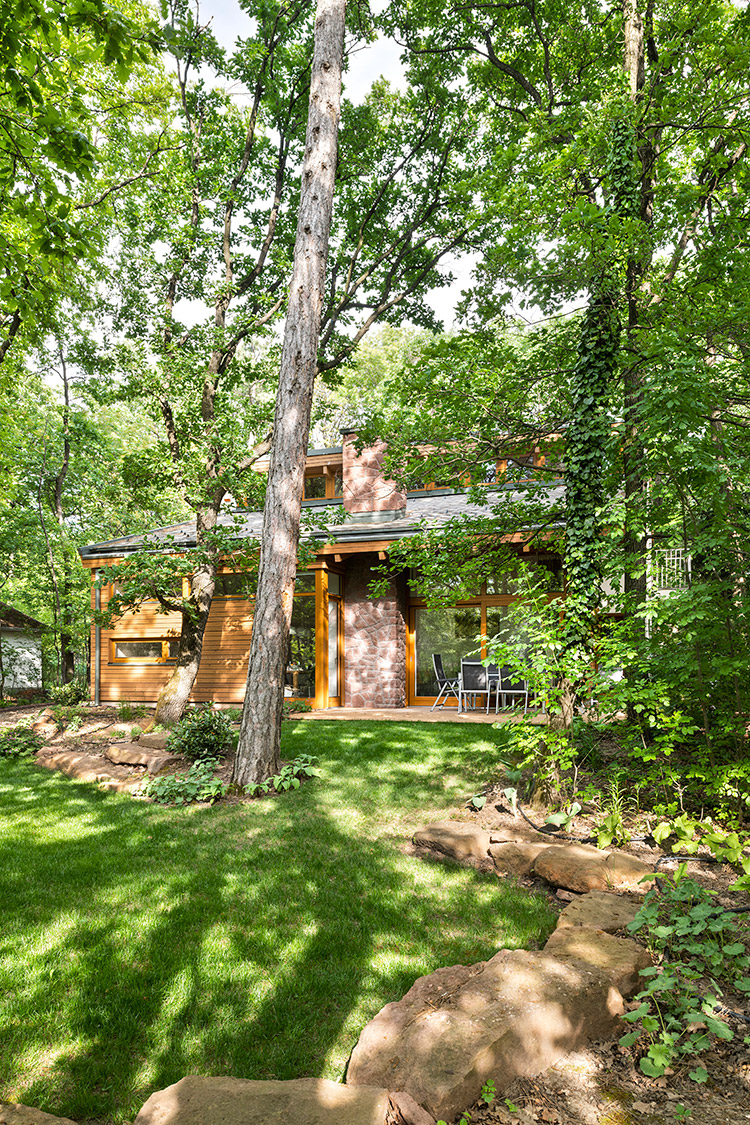 (One of the virtues of the house in Káptalanfüred is the patchwork material use, considering the characteristics of the city, designed and realised carefully. The external structural walls are finished with broken white plaster and on the lower volume facing towards the street, timber cladding was screwed on stud. The boat storage stands next to the main building. The north wall of the storage is made of the same red stone as used on the main building, and the same timber cladding is used on timber stud. This way the external materials reflect the microclimate in a way that they are not constrained. The stone from Balatonalmádi is rather symbolic because of the amount used, but the overall impression is a considerable volume in the center of the house. This is the dominant 'center of the house' for the visitor. The terrace is a light continuation of the summer character – appearing light due to a clever architectural solution: the timber beam on the corner of the house is pulled aside, standing on the ground external to the building, pulling the second center of gravity on the outside of the corner. This way the corner connection is made of large glass surfaces and it is also a door towards the forest: a continuation, not a closing element.)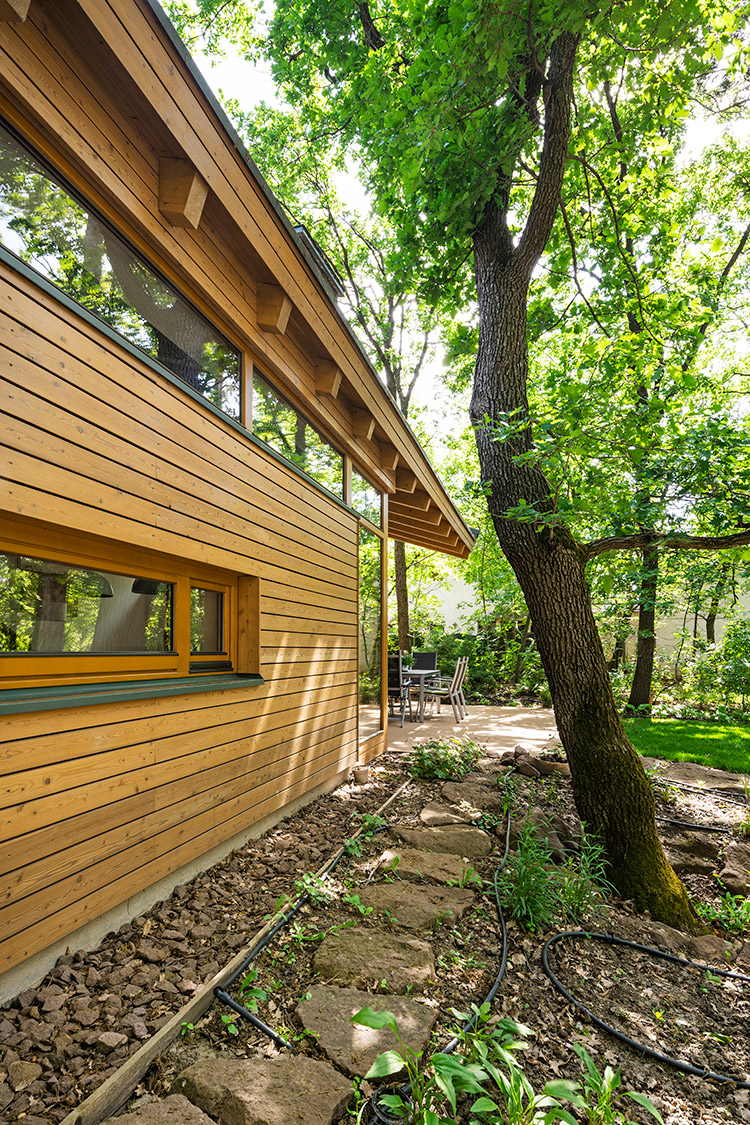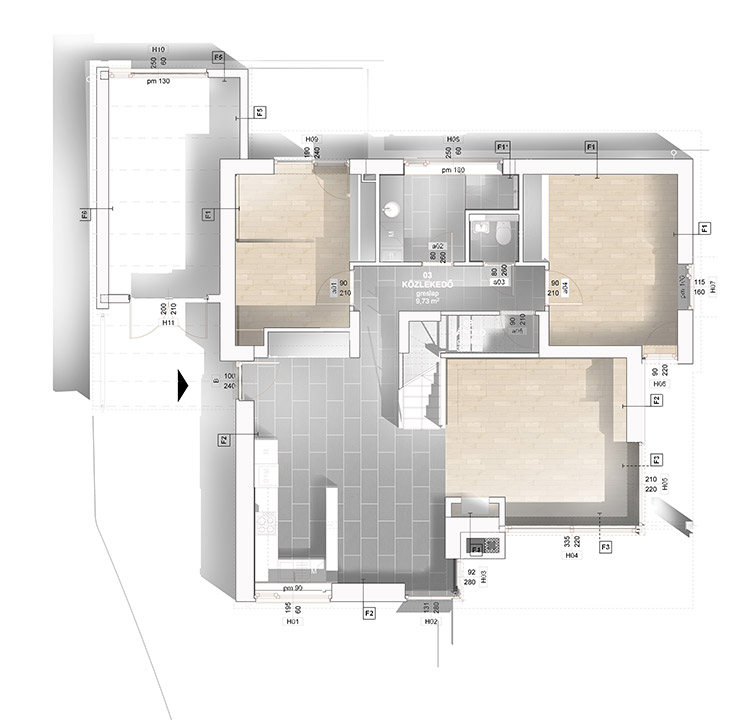 Architecture: Répás Ferenc; DÉR – Építőművész Kft
Interior Design: Dobos Zsófi
Horticultural Plans: April's Garden
Photos: Jaksa Bálint
Location: Balatonalmádi, Hungary
Year of completion: 2013
Text provided by the authors of the project.