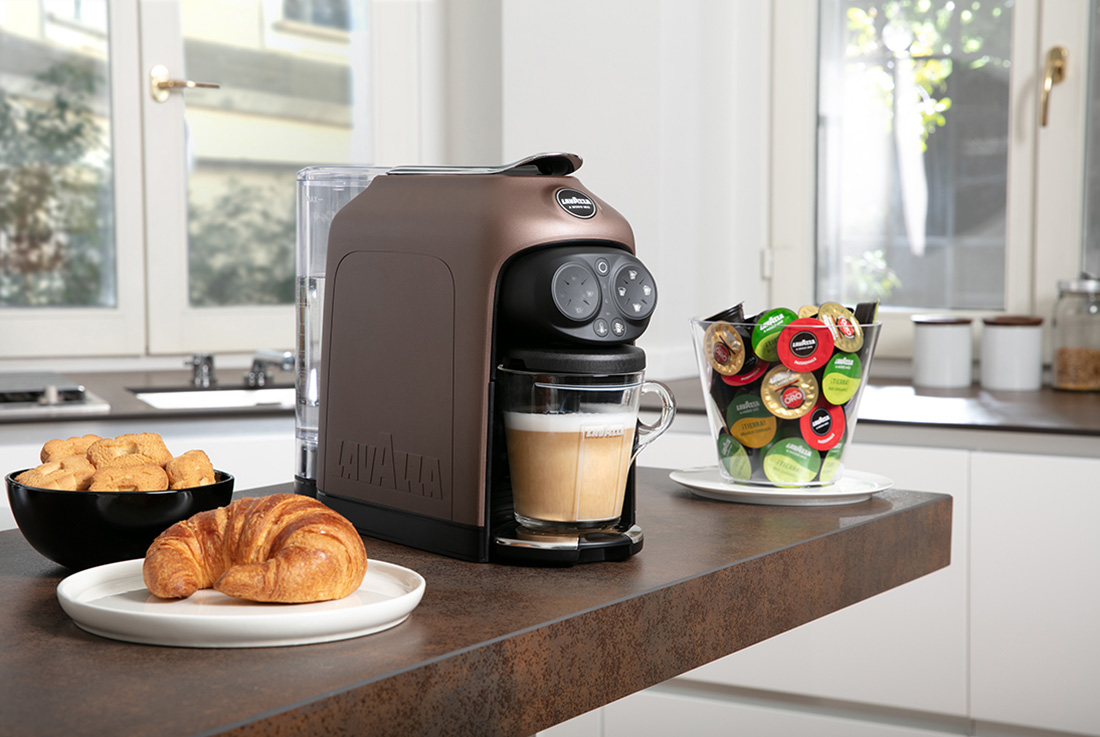 Lavazza Design is built on three important concepts: refined aesthetics, technological innovation and high quality execution. The brand identity is translated into surfaces and detailing of high aesthetic and functional quality. The form language is essential and playful, composed of simple elements that highlight materials, surface treatments and colours. Naturally, the products reflect the essence of Italian style – characterized by positivity, cheerfulness, sociability and sophisticated, elegant and innovative design.
A young and highly professional in-house team manages Lavazza's corporate design – from domestic appliances to professional products for offices and cafés – from automatic distribution to tableware, accessories and their respective packaging. Most design related projects are handled in-house – sometimes in collaboration with external studios or agencies.
Numerous products of Lavazza's new design direction are already on the market and have won several important design awards.
Read more about Lavazza Deséa project here.