Location of the barn
We have the home of the grandparents that should be altered to match today's requirements. From the residential building – stable – barn triangle, the residential area may be preserved, the stable is to be demolished. The barn with its closing wooden structure is the preliminary image of the anticipated extension; it will be revived at the end of the site.
We set the so-called night zone in the residential area to be preserved. The living room is located in the barn area, having corresponding dimensions and mass. We linked the two of them by a light corridor link and an interior atrium behind it providing light while indicating the absence of the stable.
The main aspects were that the demolished materials should be utilised, the refurbishment should take place with as minor of an alteration of the existing structure as possible, and that the southern light should be utilised in an energy-efficient way while also keeping in mind a cost-efficient feasibility.
At the installation, the aim was to highlight the clean surfaces and blocks. The preserved part was prepared with a conventional plastered facade and tile roofing, and the extension was prepared with a vertical board cladding matching the wooden cladding structure of the barn.
The interior areas are dominated by an always changing incoming light and the frameless doors and windows of the facade treated as living pictures.
Text provided by the architects.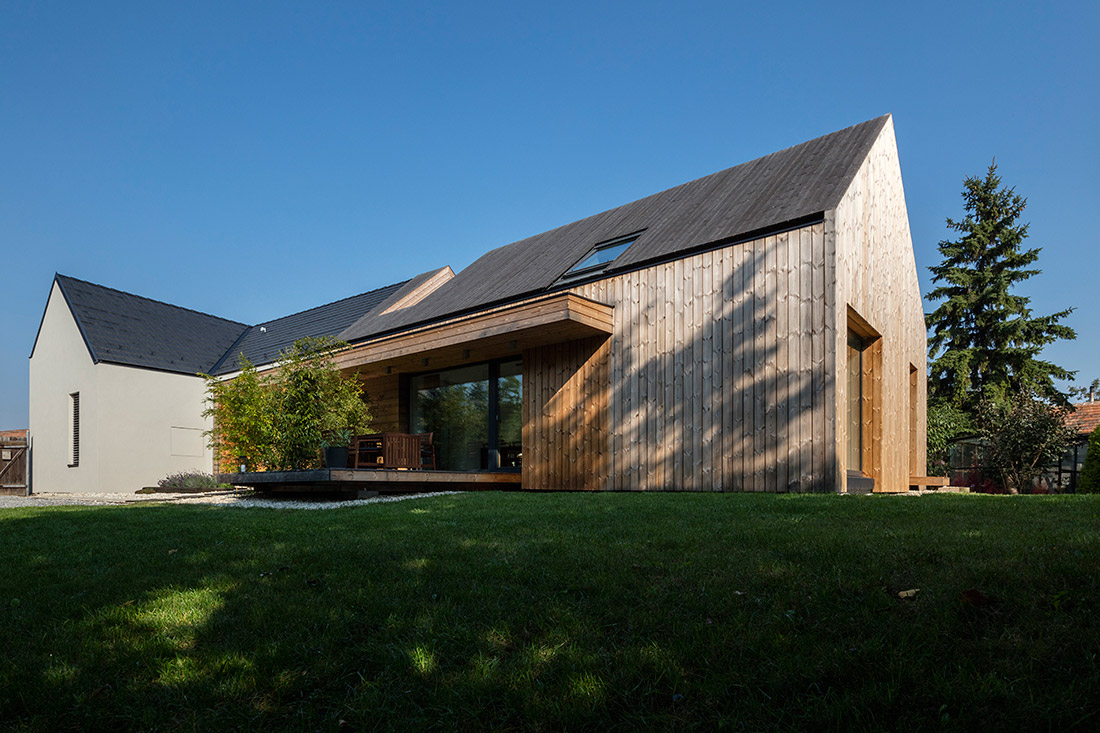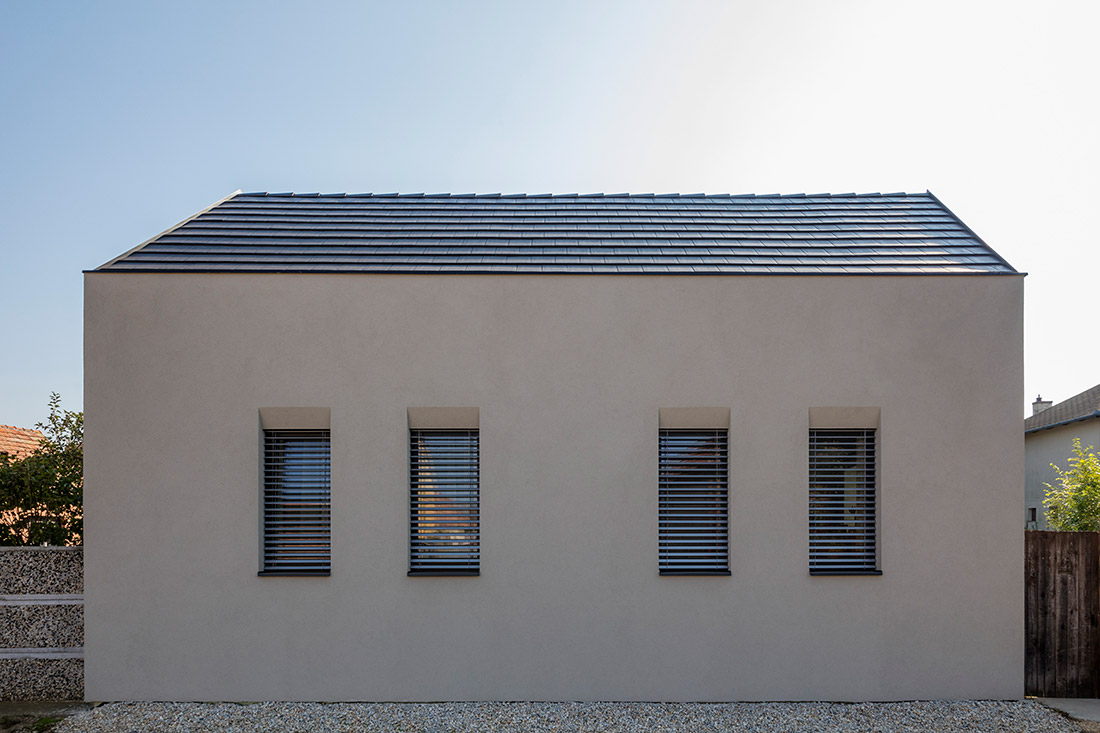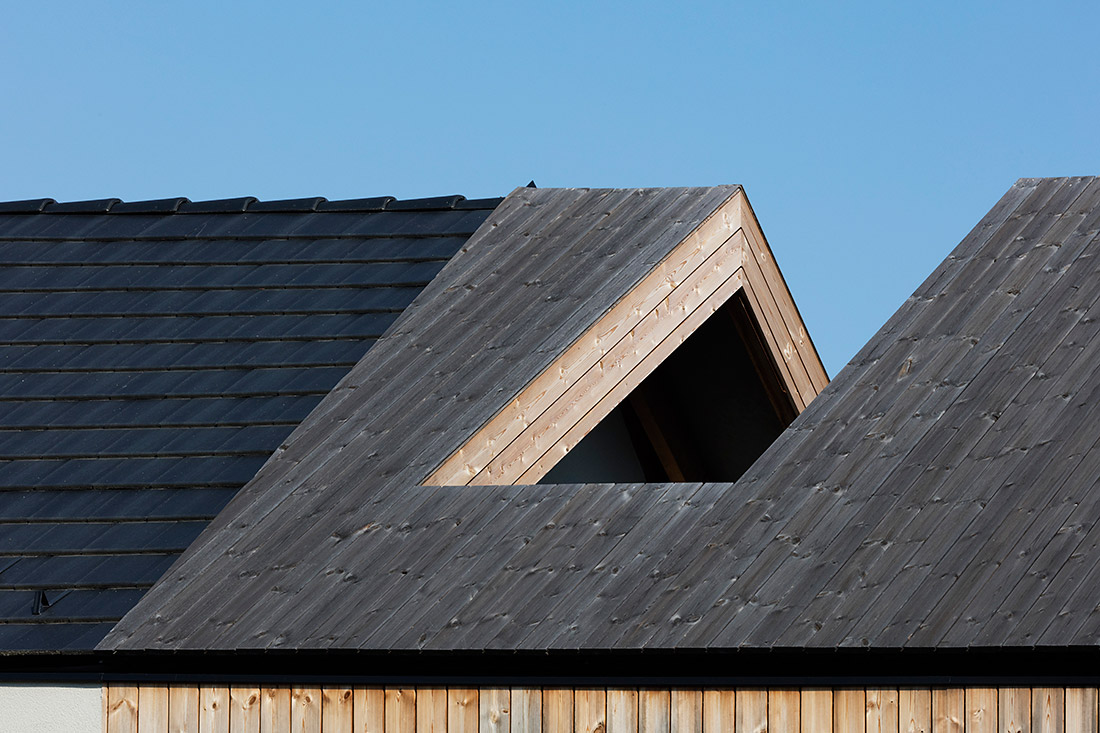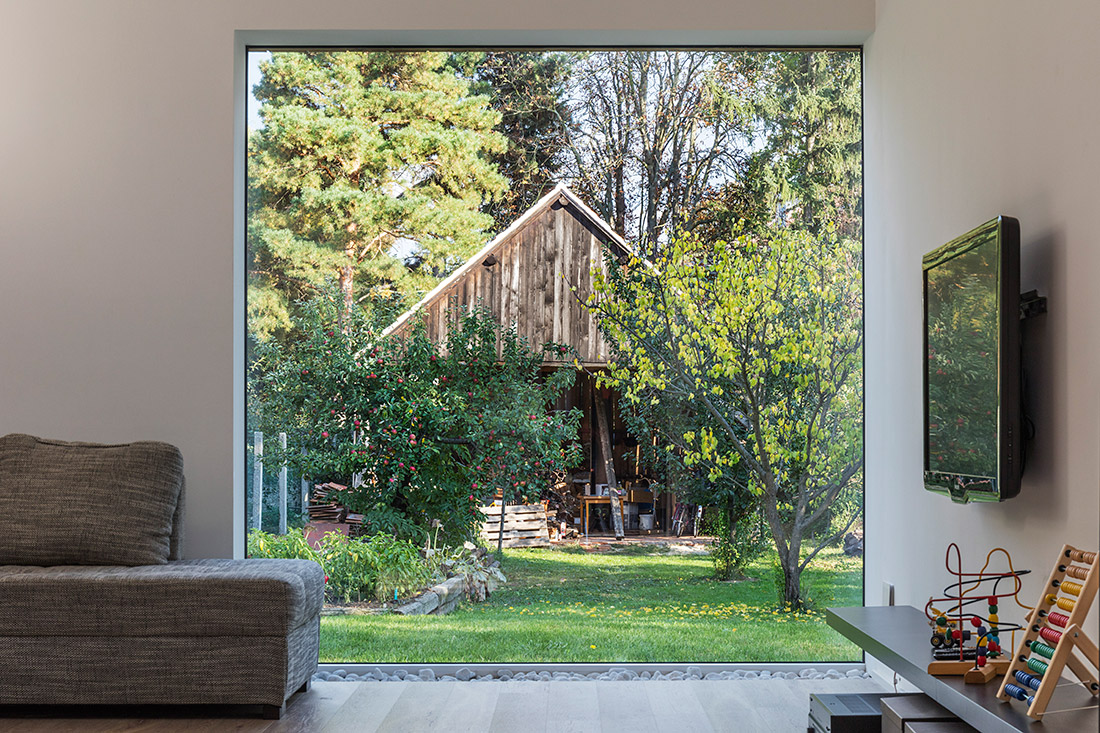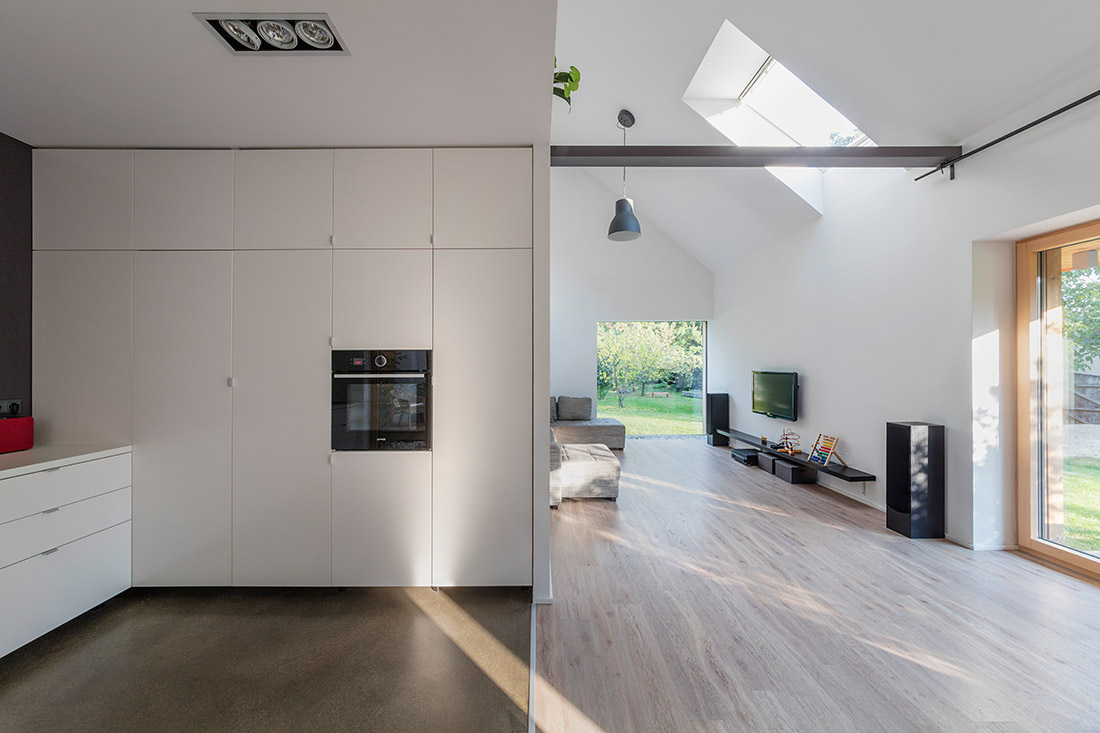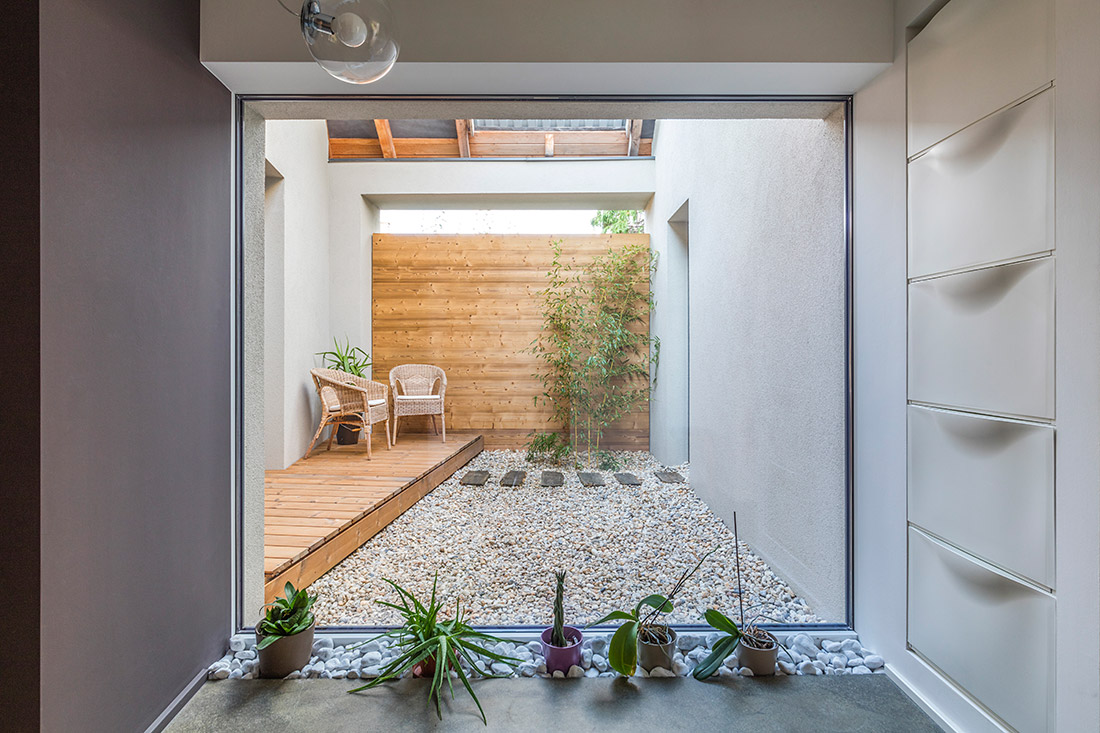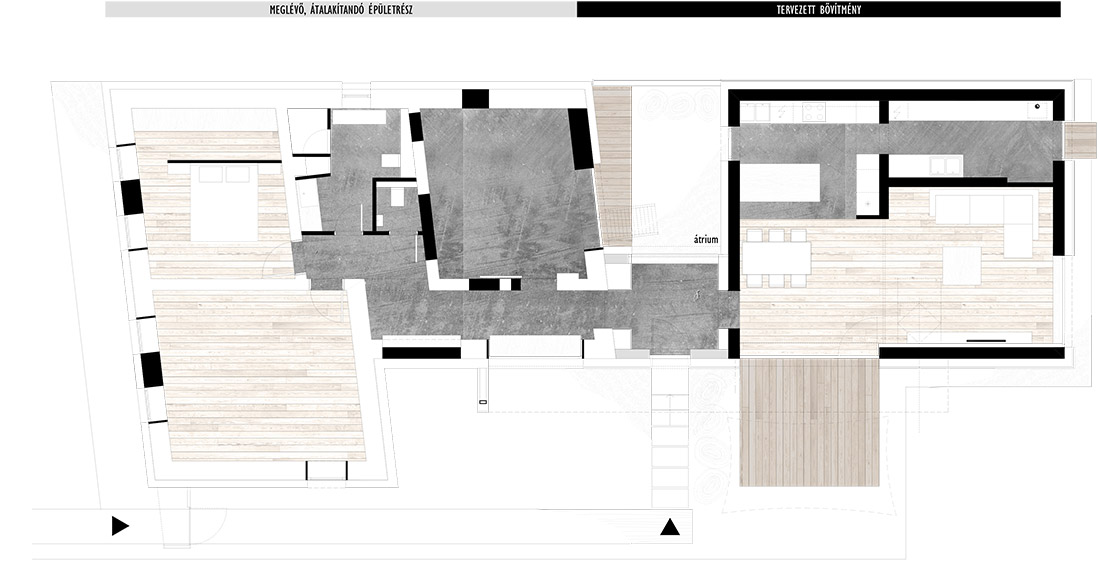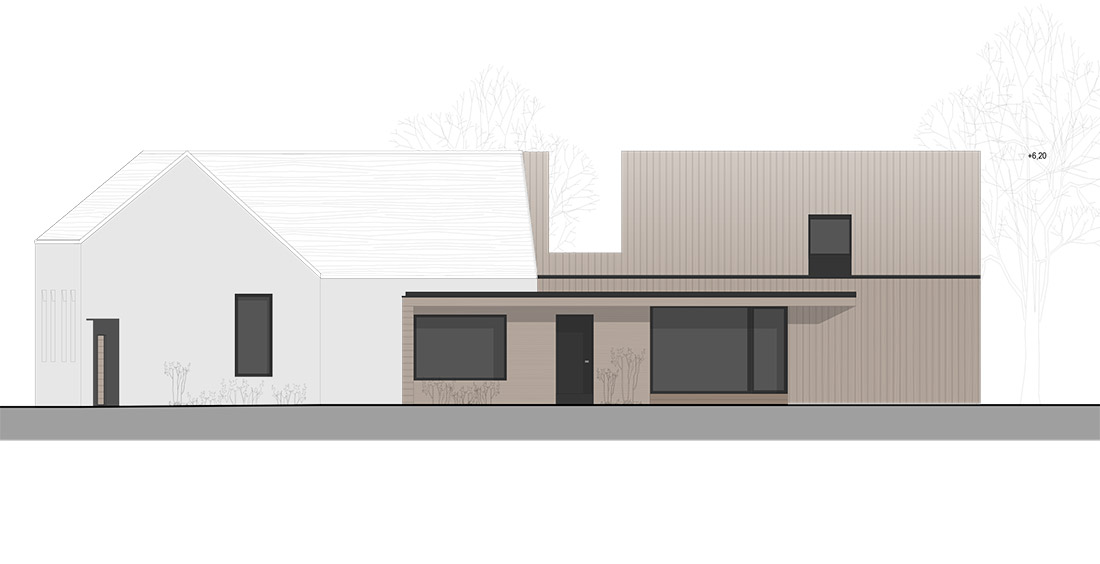 Credits
Architecture
László Papp
Year of completion
2018
Location
Kapuvár, Hungary
Area
Total area: 78 + 54 m2
Site area: 1600 m2
Photos
Tamas Bujnovszky
Project Partners
OK Atelier s.r.o., MALANG s.r.o.
Related posts
Powered by