At the centre, a light-flooded assembly hall
The white building structure of the educational facility, which cantilevers over the fully glazed ground floor area, forms a clear urban edge at the street-facing side. In an environment of residential buildings and company premises, the white cube stands out as a visually calming architecture. The centrepiece of the street-facing building part is the assembly hall. Lit from above and encompassing all three floors, it provides a central meeting point, which can be used playfully in many different ways. Attached to the assembly hall are the commonly used rooms, such as the dining area, the library accessible from the gallery, various special educational rooms as well as the administration. Additionally, the assembly hall can be separated with mobile partitions from the rest of the school, thus allowing extracurricular events. The two naturally lit gymnasiums are lowered by about half a floor beneath the ground level. The spacious working area of the teaching staff on the upper floor opens at the courtyard-side onto a shared terrace, which is equipped with raised beds. The terrace is also available to the senior students and is connected to the green backyard area via a staircase.
Lessons in the garden pavilion
The refectory and cafeteria are situated at the backyard of the ground floor and thus at the transition to the three teaching clusters designed as clearly differentiated pavilions. In each cluster, the classrooms are positioned around a common room, on the ground floor even with direct access to a terrace. Each cluster has its own cloakroom and sanitary cells and functions as a kind of self-sufficient, small school building, creating a place for identification and accountability.
Room-high glazing and pastel tones
Bright rooms with good lighting, floor-to-ceiling glazings and as much visual reference to the outside as possible, create a pleasant teaching and learning ambience in the classrooms. A restrained colour concept based on pastel tones runs through the entire school, at the same time differentiating the clusters visually.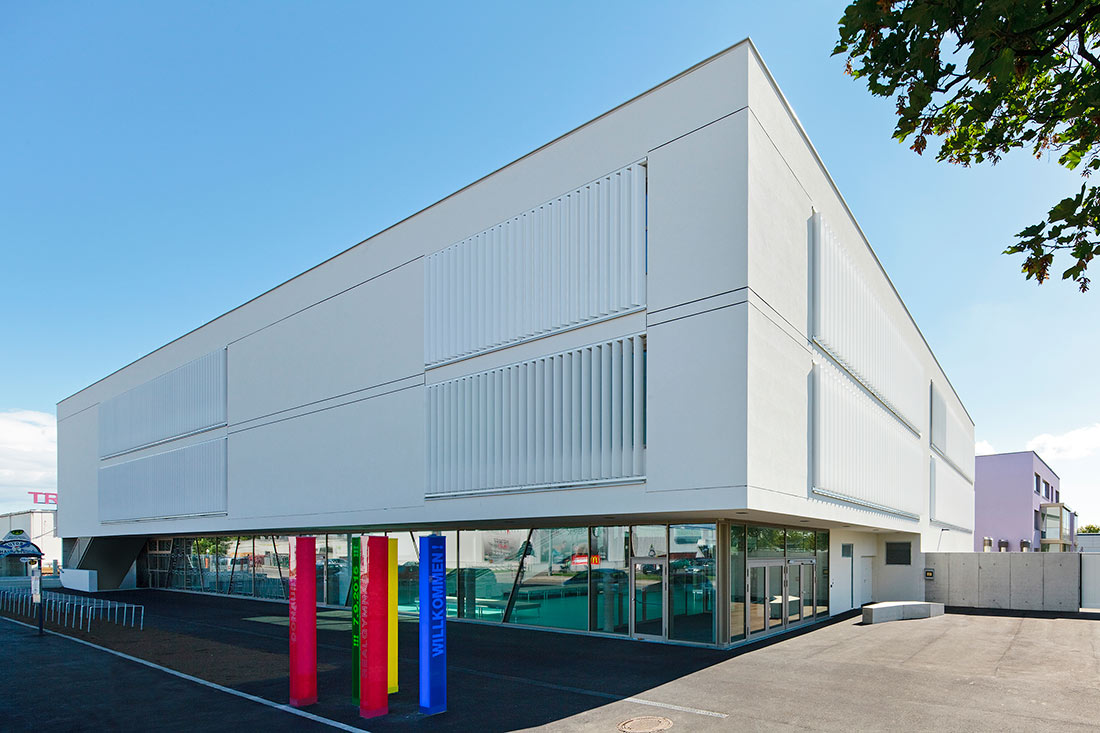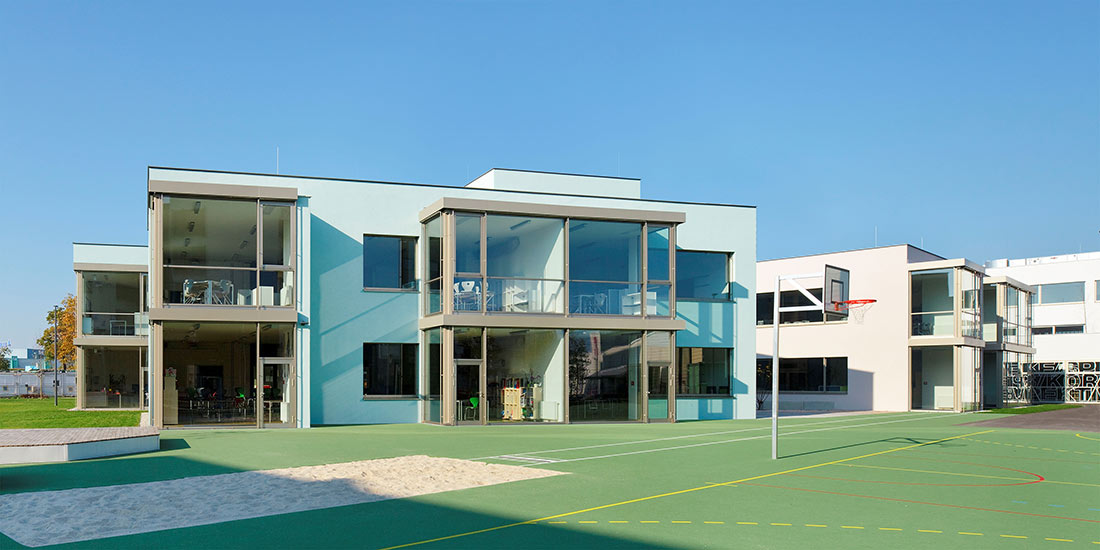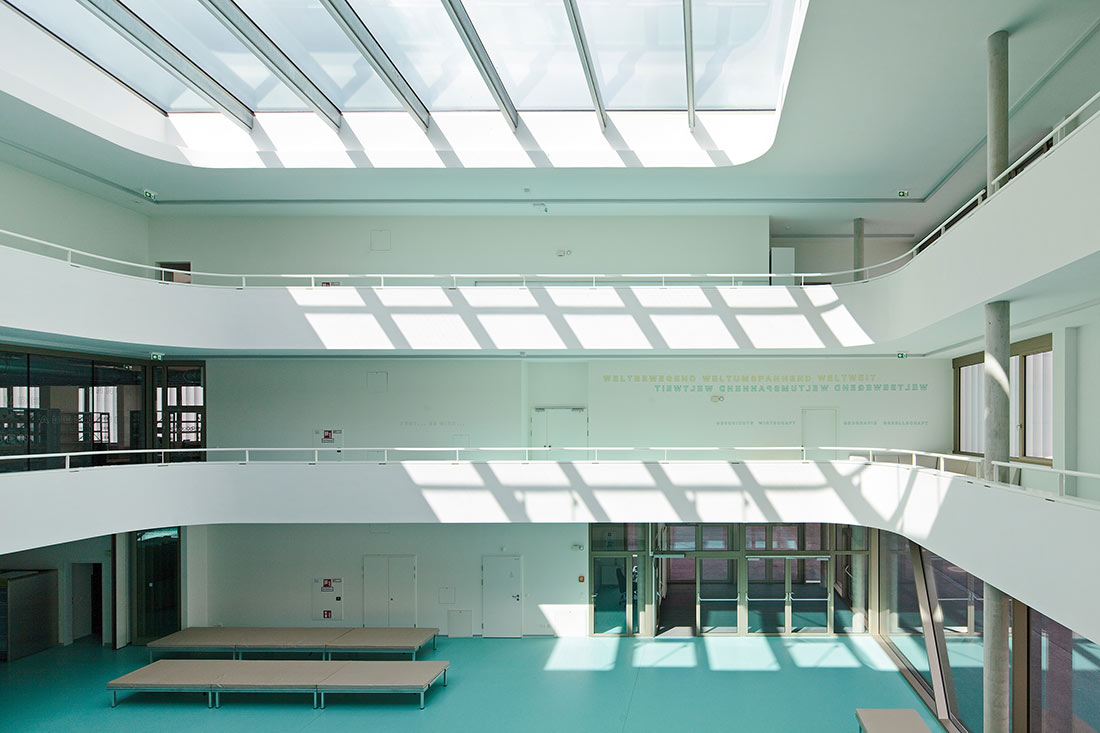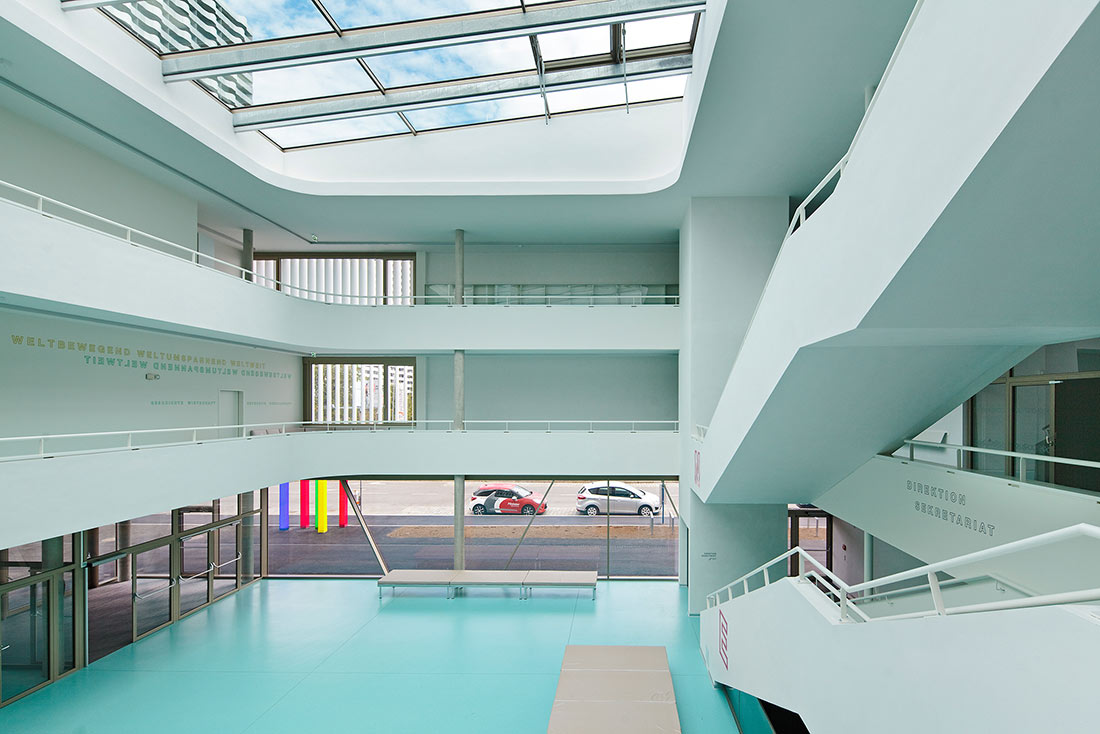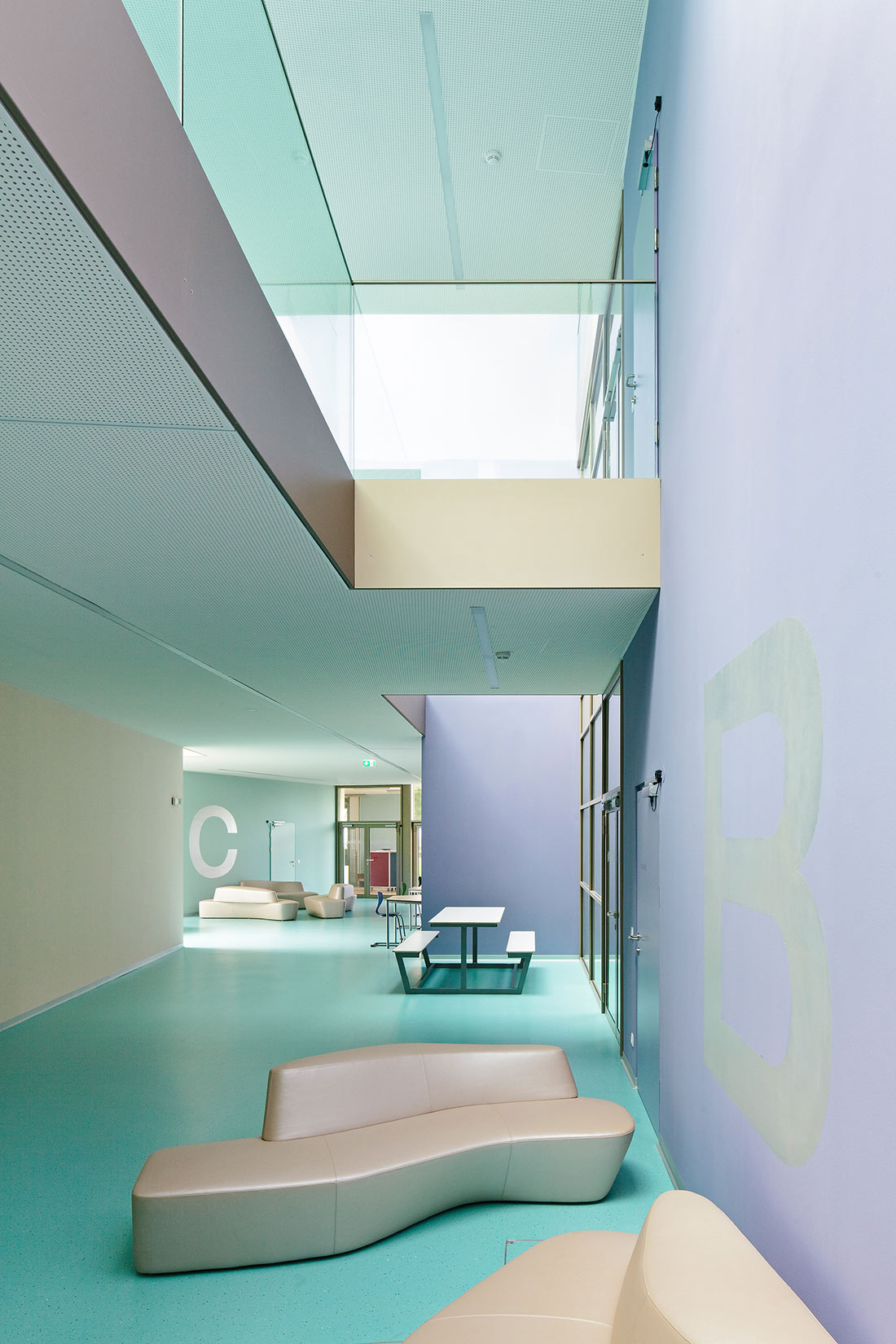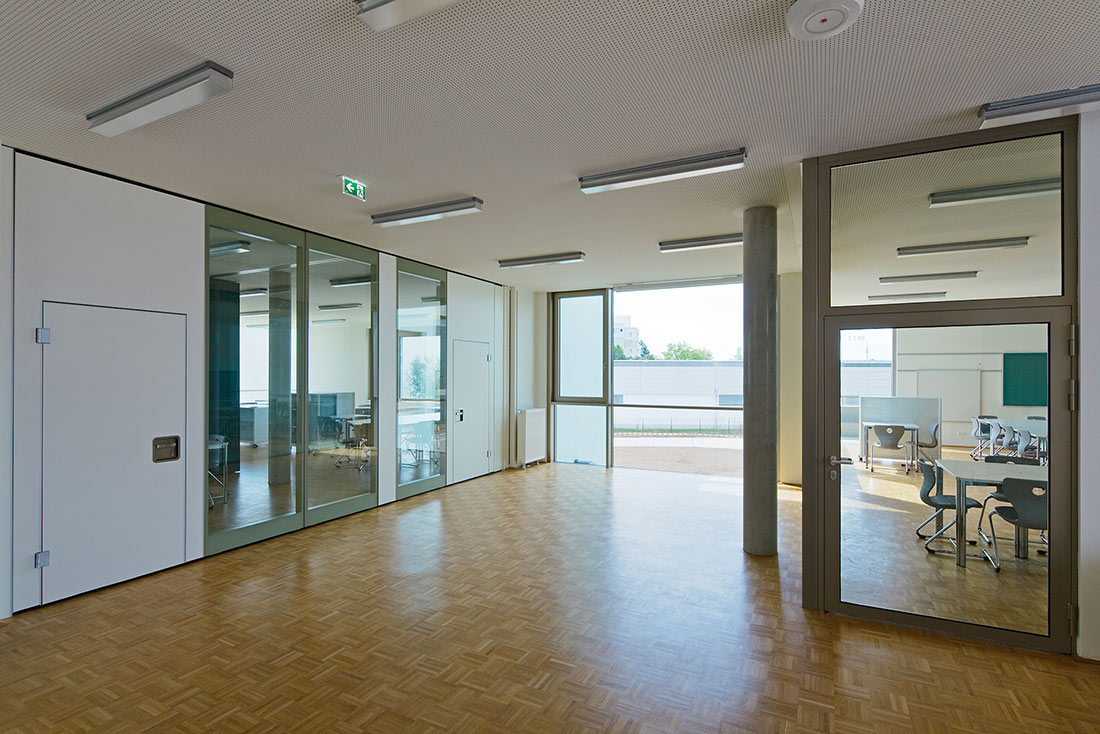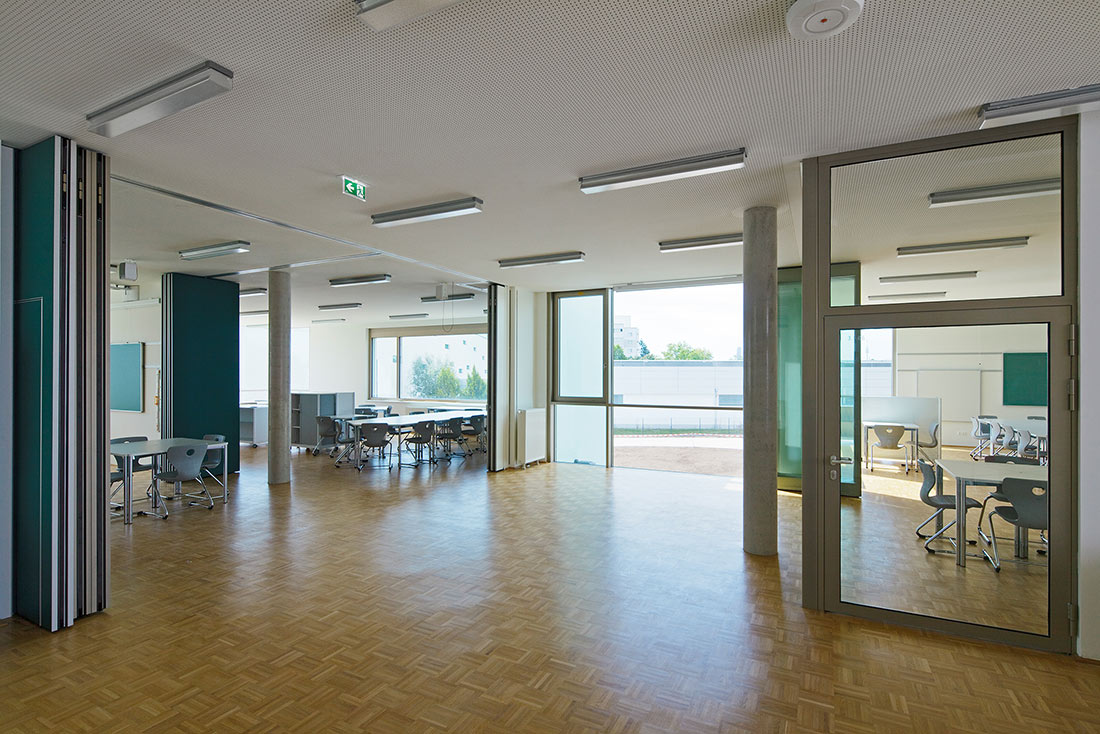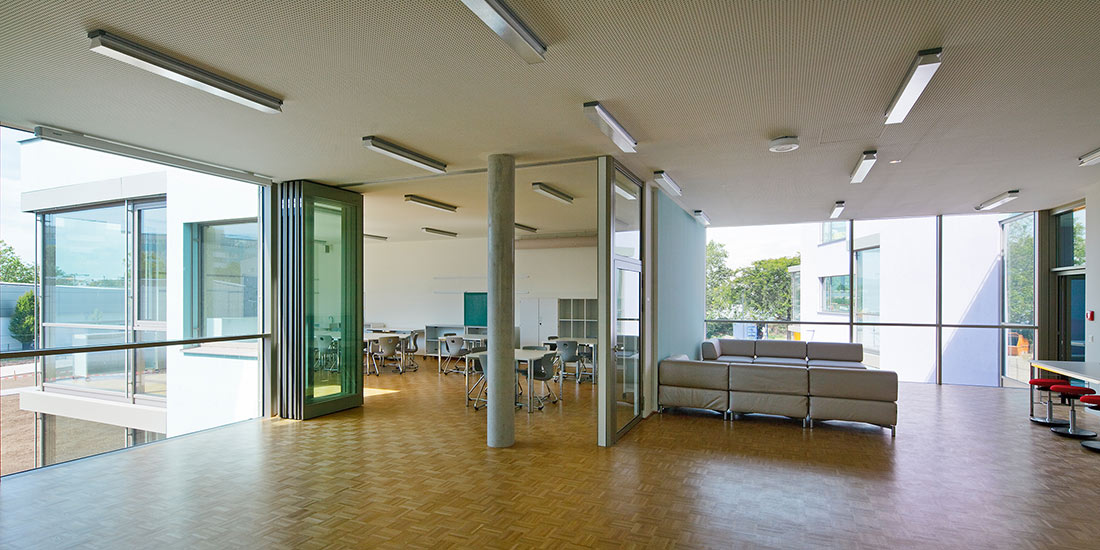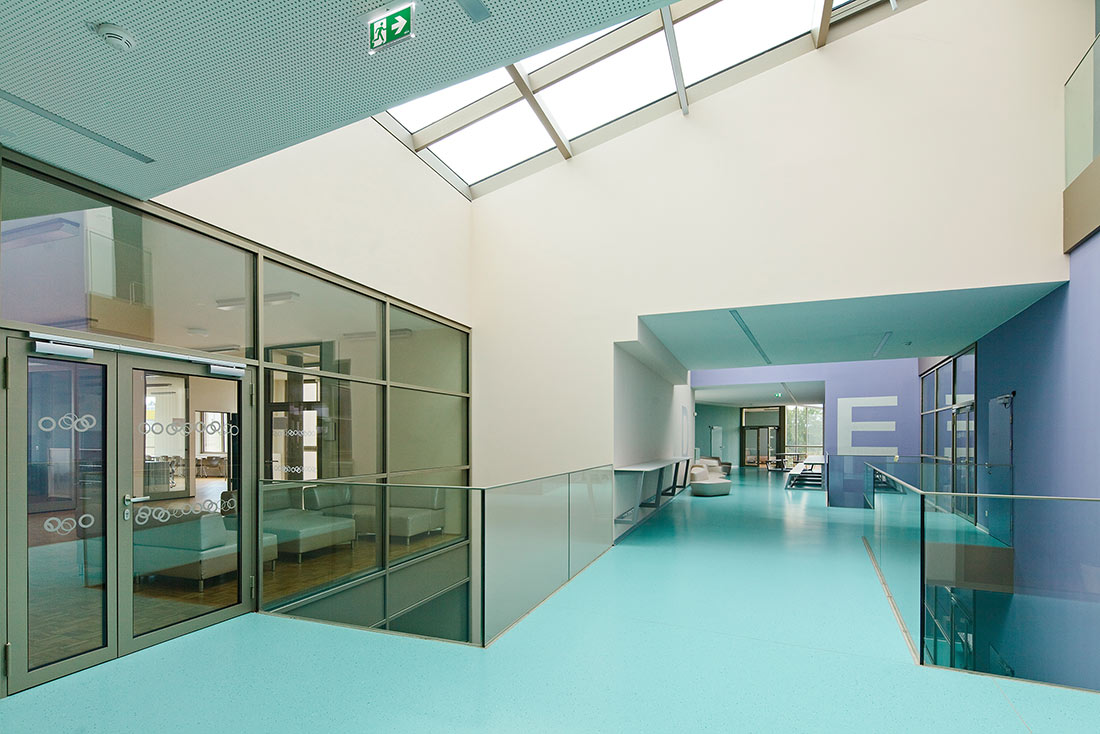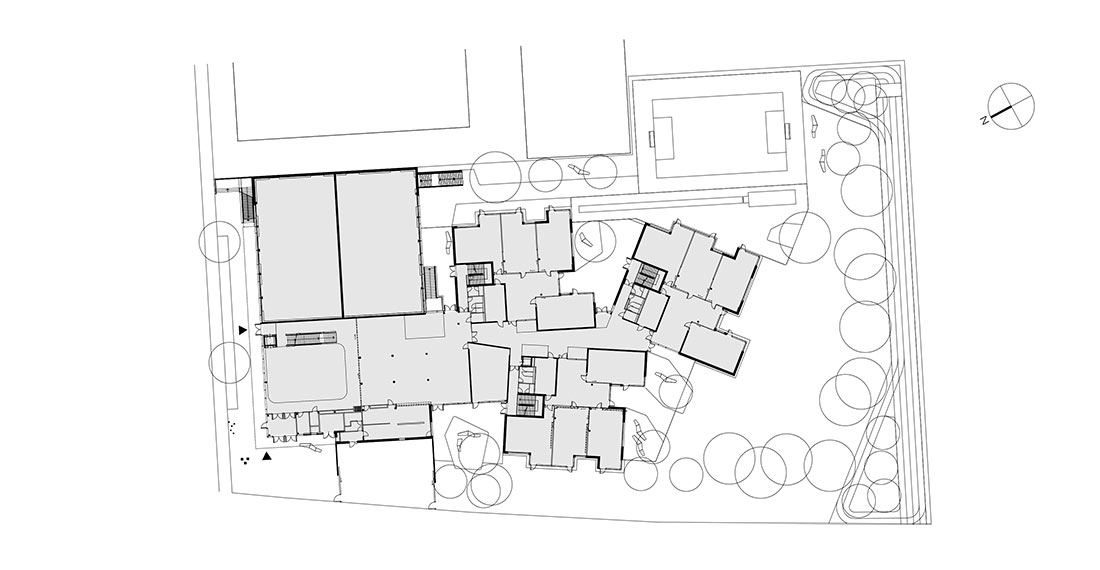 Credits
Architecture
Sne Veselinovic Architektur
Client
WBV-GPA, Vienna
Year of completion
2012-2015
Gross Floor Area
9.050 m2
Net Useful Space
8.000 m2
Classes
25
Photos
Rupert Steiner
Related posts
Powered by