The project reinterprets the lifestyle of three generations sharing the same site. The architect's suggestion of building the houses overlooking a common yard required solutions for the best layout and for defining private and semi-private spaces.
The curved façades and the flared plan help to evade a direct view into the important spaces, and, in the same time, the houses open towards the south-orientated yard, which is organised as an outdoor living room. In a few years' time, the vegetation will allow only one free view: to the centre of the yard.
The use of brick was suggested to client from the very first visit to the site, where the bricks from demolishing previous old houses and cellars had been deposited. The reuse of brick for the new constructions proved to be a great pretext to offer an alternative to the increasingly bland image of Galati city.
The interior follows a simple design, while adding a few decorative elements at the client's request. The architect coordinated all the project phases and takes pride in the dialogue created between the garden and the interior, a scenario that was envisaged from the first sketches.
Text provided by the architects.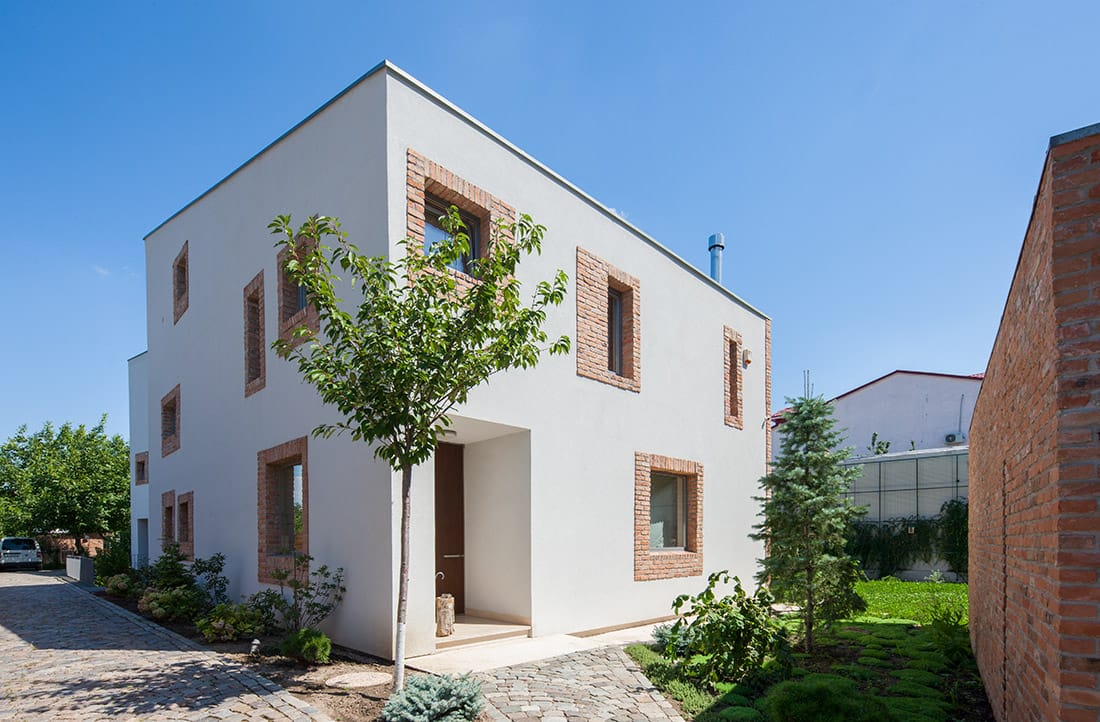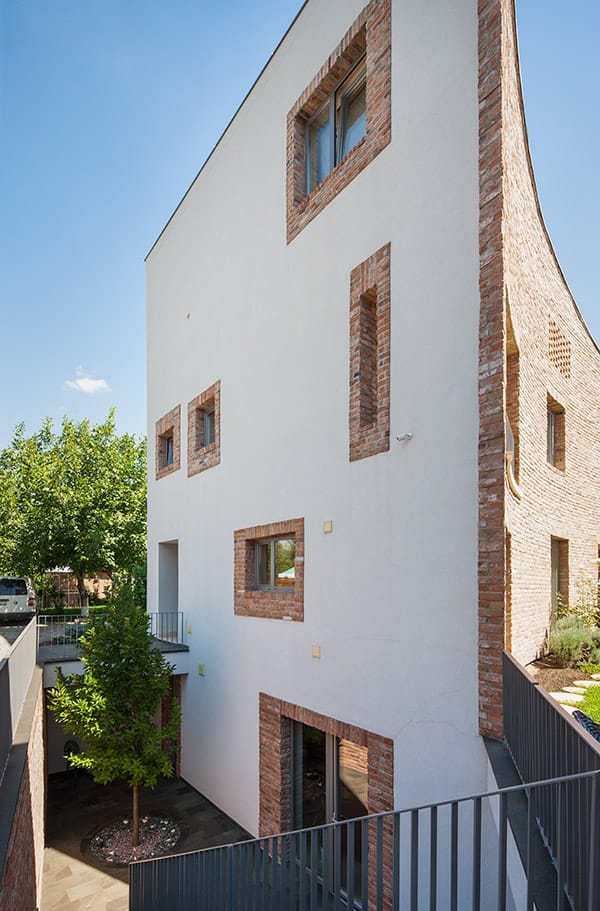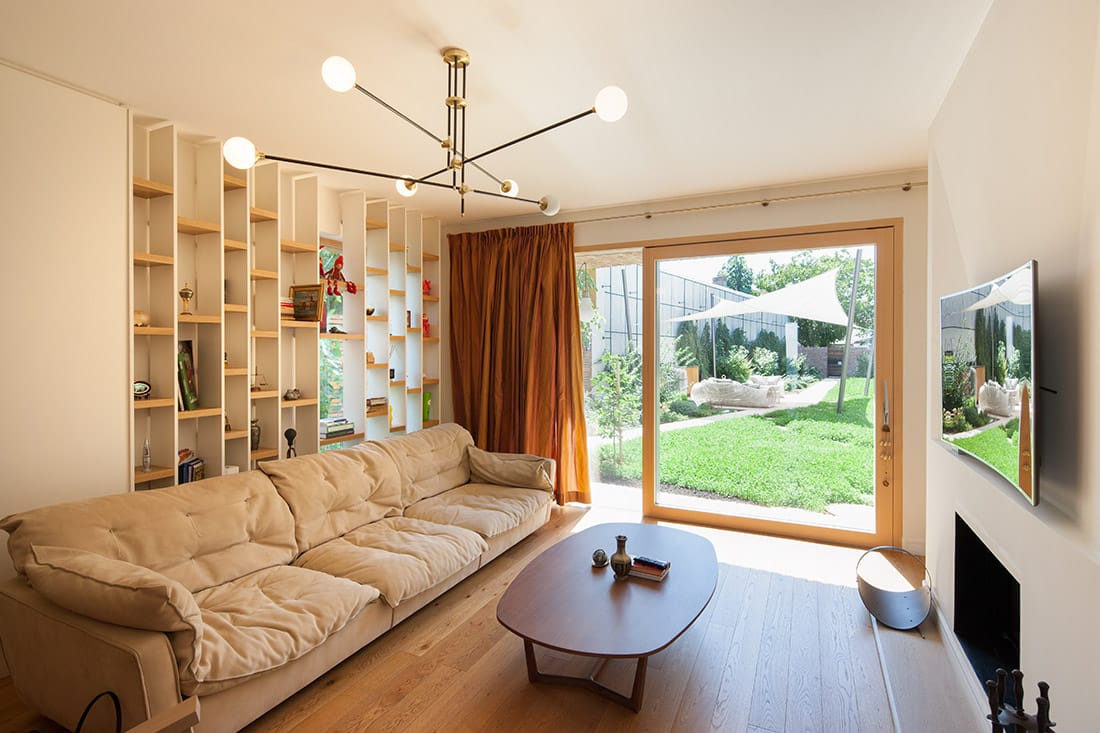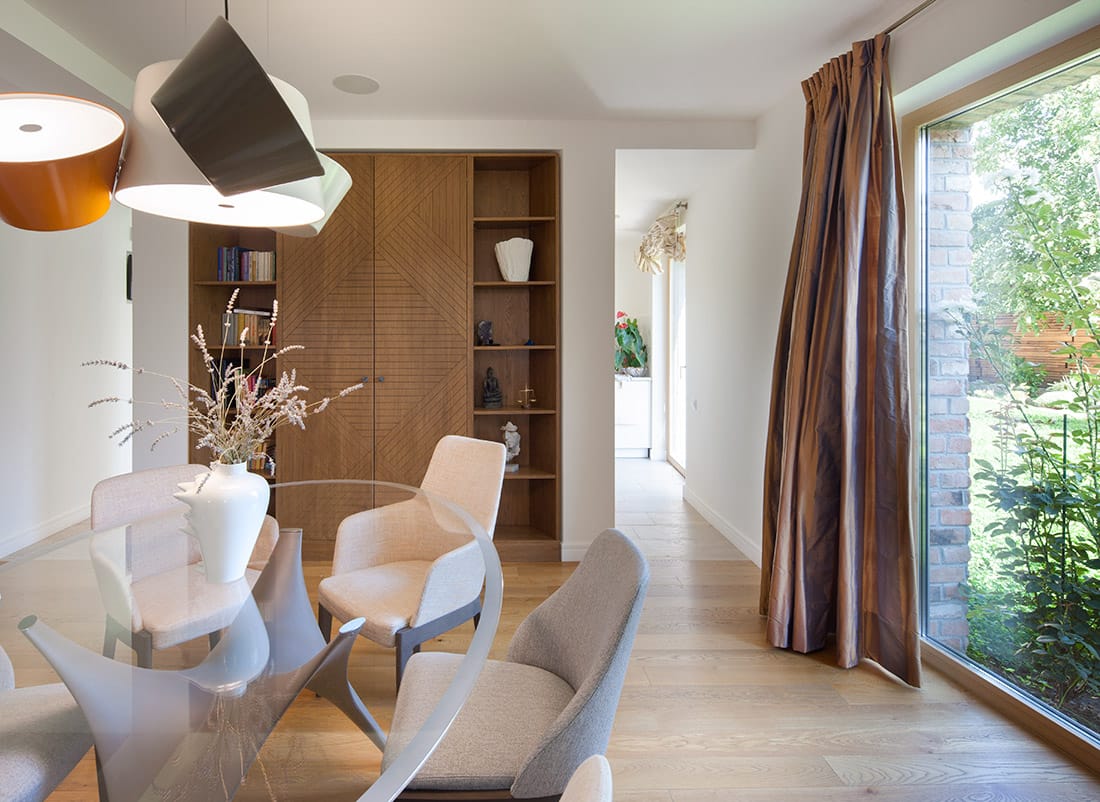 Credits
Architecture
Authors: Ina Elena Stoian
Collaborator: Raluca Popa
Structure: Vasilica Petrescu
Garden Design: Mirela Dragoș
Year of completion
2015 (exterior), 2017 (interior)
Location
Galați, Romania
Area
Total area: 825 m2
Ground floor plan area: 322 m2
Site area: 1606 m2
Photos
Andrei Mărgulescu
Related posts
Powered by