Established in 2016, Fois – Afentaki studio is an Architectural office based in Athens, Greece. The studio's work spans between architecture and design; it is highlighted by an honest attempt to produce sophisticated solutions followed always by a considerate investigation.
Davide Fois (Sassari/Italy) studied Engineering and Architecture at the Faculty of Cagliari, Italy. He holds a Master in Architecture and Urban Culture awarded by the CCCB/UPC, Barcelona (Spain).
He has been working amongst Spain, Switzerland, UK and Greece. Some of his collaborations include Nabito Arquitectura (Barcelona), René Jauch Design (Bellinzona) and Heatherwick Studio (London).
Eleni Afentaki (Athens/Greece) studied Architecture in the Polytechnic School of Patras, Greece. She holds a Master in Architecture and Urban Culture and a Master in Arts & Ephemeral Architecture, both awarded by the UPC, Barcelona (Spain).
She has been working between Athens and Barcelona and has collaborated with various firms, some of them including the Barcelona based office EMBT (Enric Miralles & Benedetta Tagliabue) and the 5 star Grand Resort Lagonissi of the Athenian Riviera.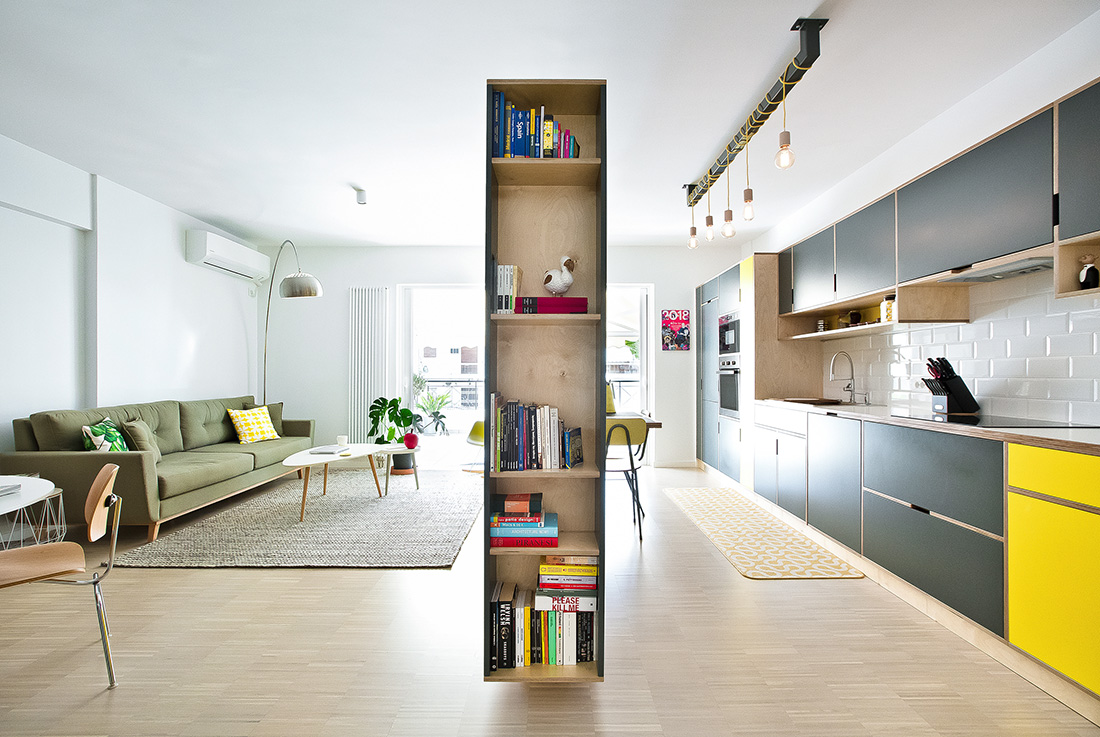 Read more about The Hip Flat here.