"If you want to know about the culture of a city, spend a night in its bars". Ernest Hemingway
The project is located on an 800 sq.m. site in the south of Peloponnese, specifically on the coastal front of the city of Kalamata, facing south. The aim was to redesign the existing buildings and configure the outdoor areas, in order to create a summer recreation area that meets the user's spatial needs throughout the day. The basic design was to outline the user's movements vertically to the main entrance and the coastal road. This works towards organizing the floor plan and the building's functions, with the intent to define and integrate its different uses (bar, restaurant, playground) and make them accessible to the disabled.
The front side hosts taller constructions that create an all-day lounge, filtering the street; it is an enlarged threshold of sorts, which facilitates the transition from public space to the staged ambiance of the outdoor recreation area. The building's respective uses are designed with different qualities in mind: artificial lighting, differentiation with regard to levels, plantings and different materials selected for each area.
Reed frames –native to the land of Messinia– are intergraded as a tool in the composition. This choice of material brings all building uses together into a whole, and employs shades and filters to effectively create living conditions that protect the user. At the same time, it makes for a low environmental footprint.
In addition to reed, the basic materials include rough plaster, an industrial floor out of visible concrete, wooden constructions and ceramic screen walls. The only material used for the beach front is wood, in order to make the construction completely reversible and friendly to the natural environment.
Large native trees that previously grew in the plot –locusts for instance– were preserved in the project. They lie at the heart of developing the building's uses. At the same time, small bush plantings were placed as filters to determine the adjacent boundaries. The whole setting is complemented by geometric stencil patterns on the floor, lamps from various reed weaves, exotic plantings from broadleaf trees, as well as fabrics in sand pallets; all add to the wind to give a sense of movement and pulse to the ambiance.
Design and construction started off at the beginning of the 2020 pandemic and lasted four months, without effect to the quality of the final result in spite of the adverse conditions. This project aims to create a hospitable summer ambiance; welcoming the guests and having them partake in the Mediterranean culture of land.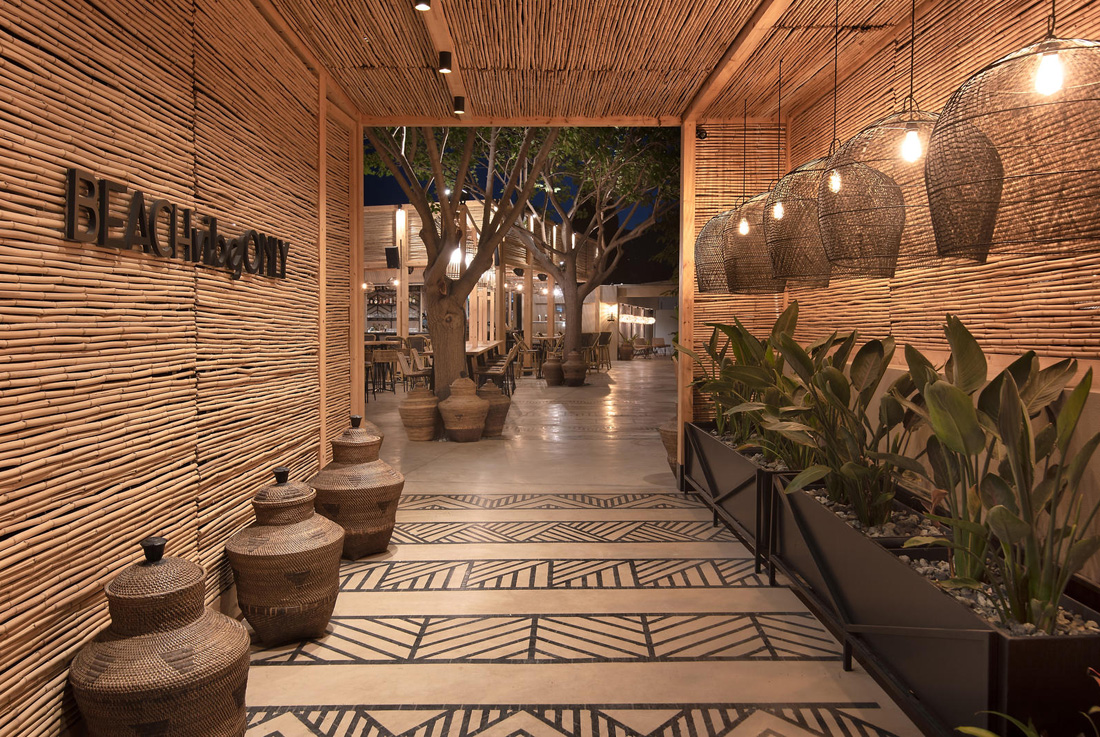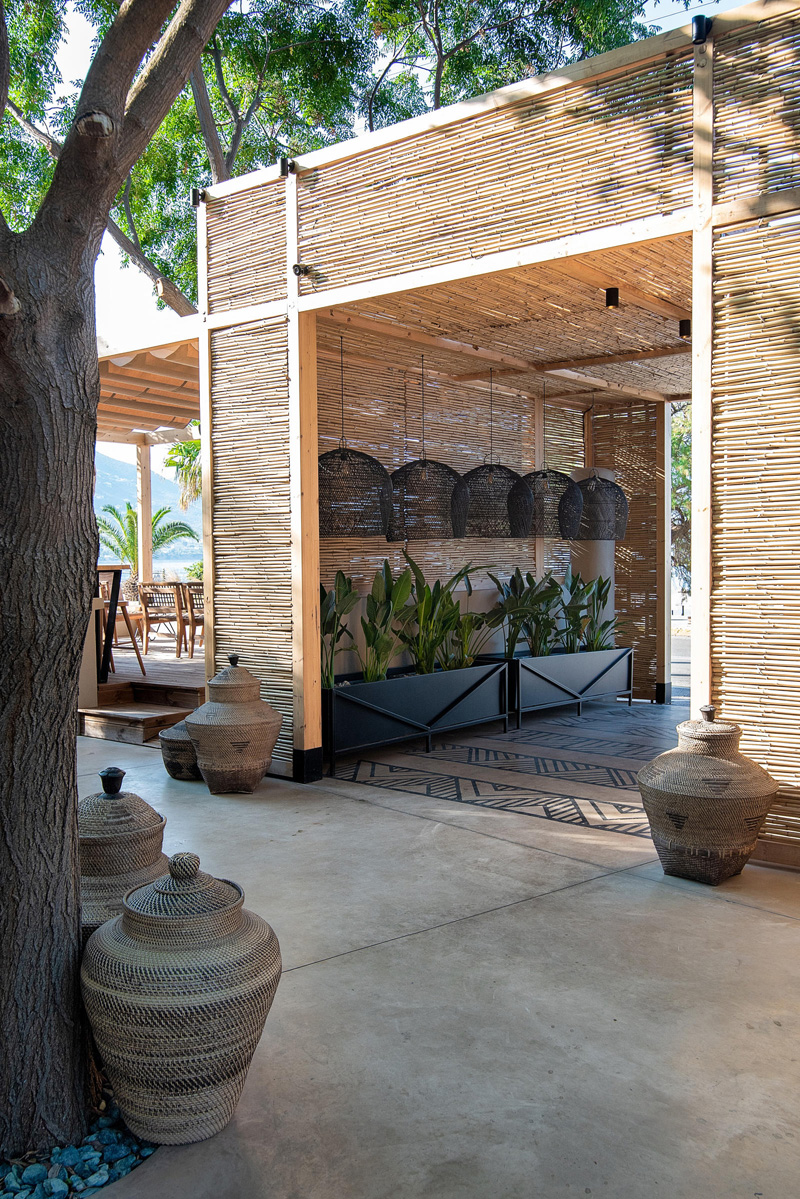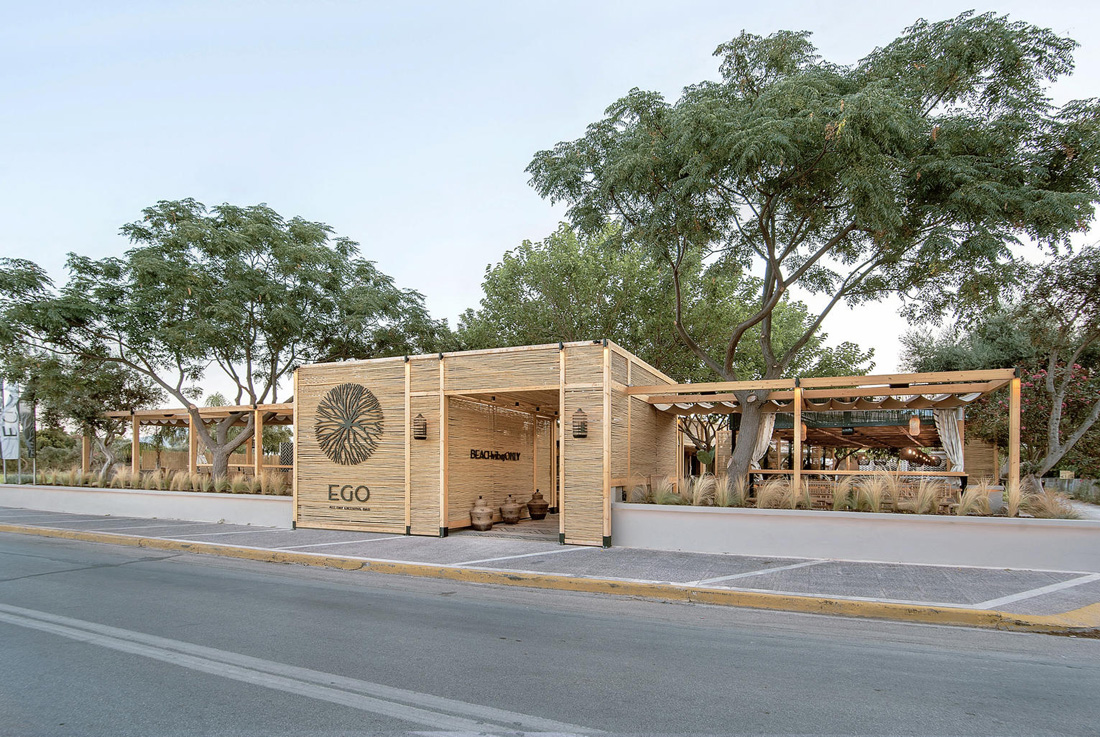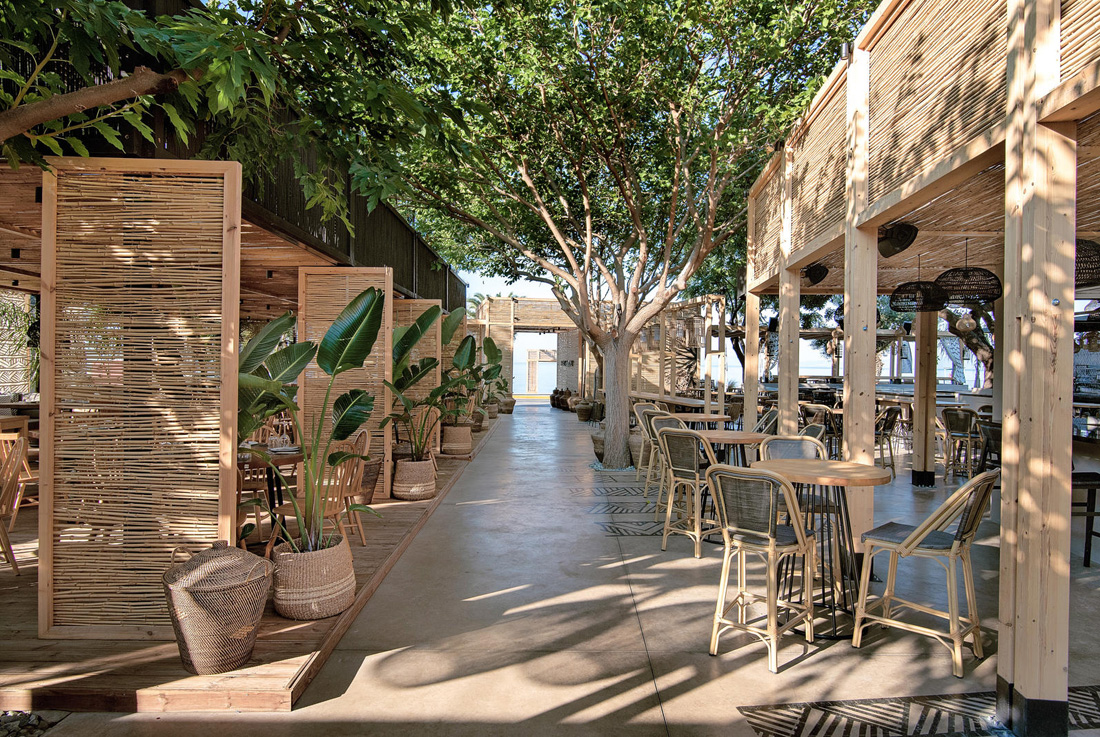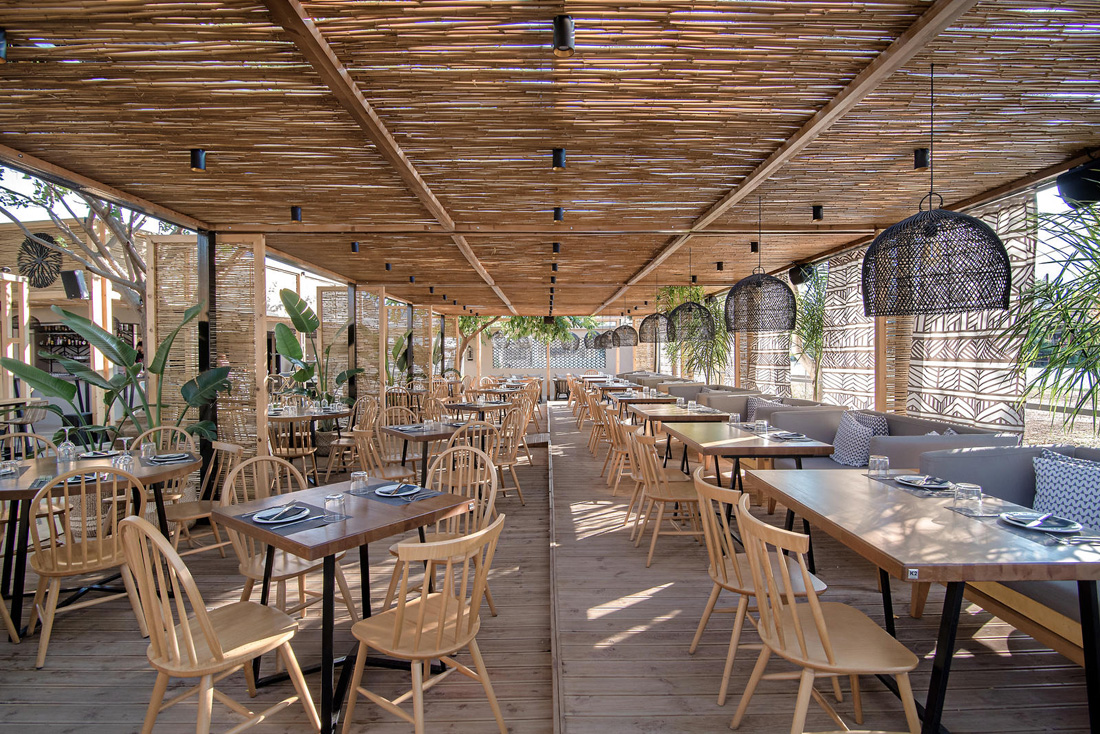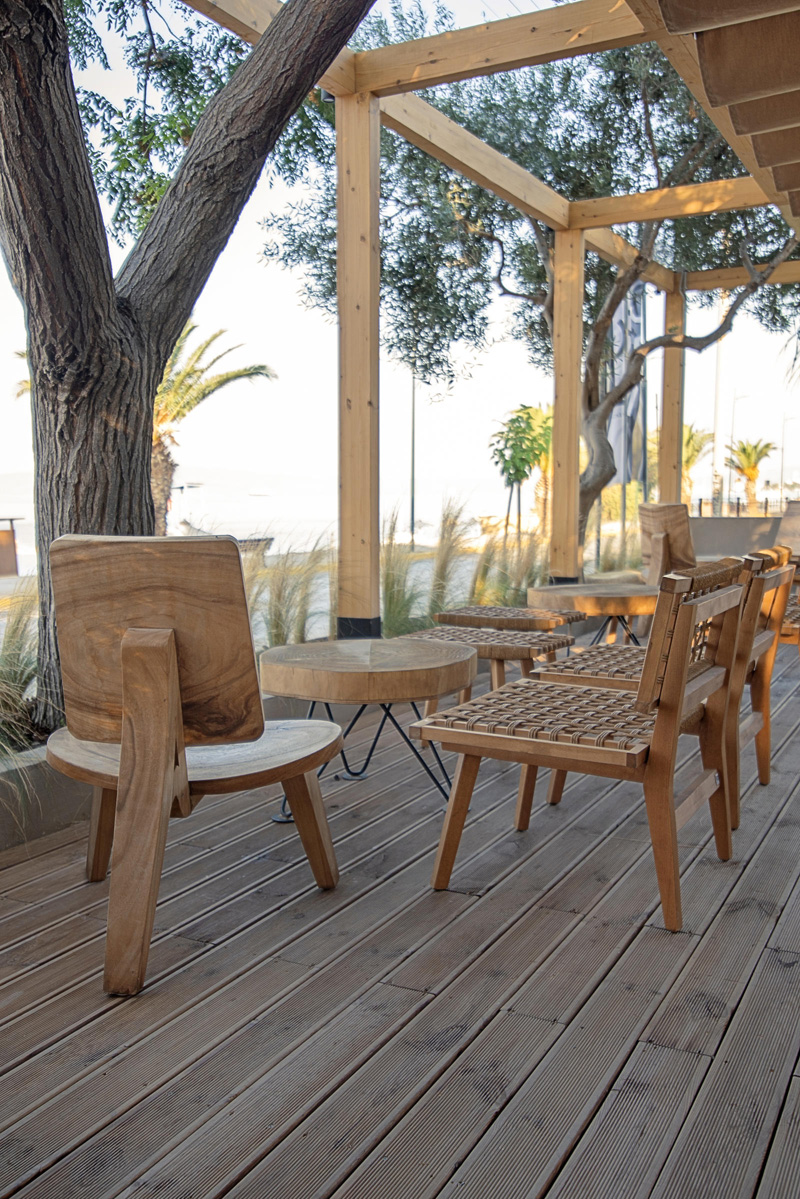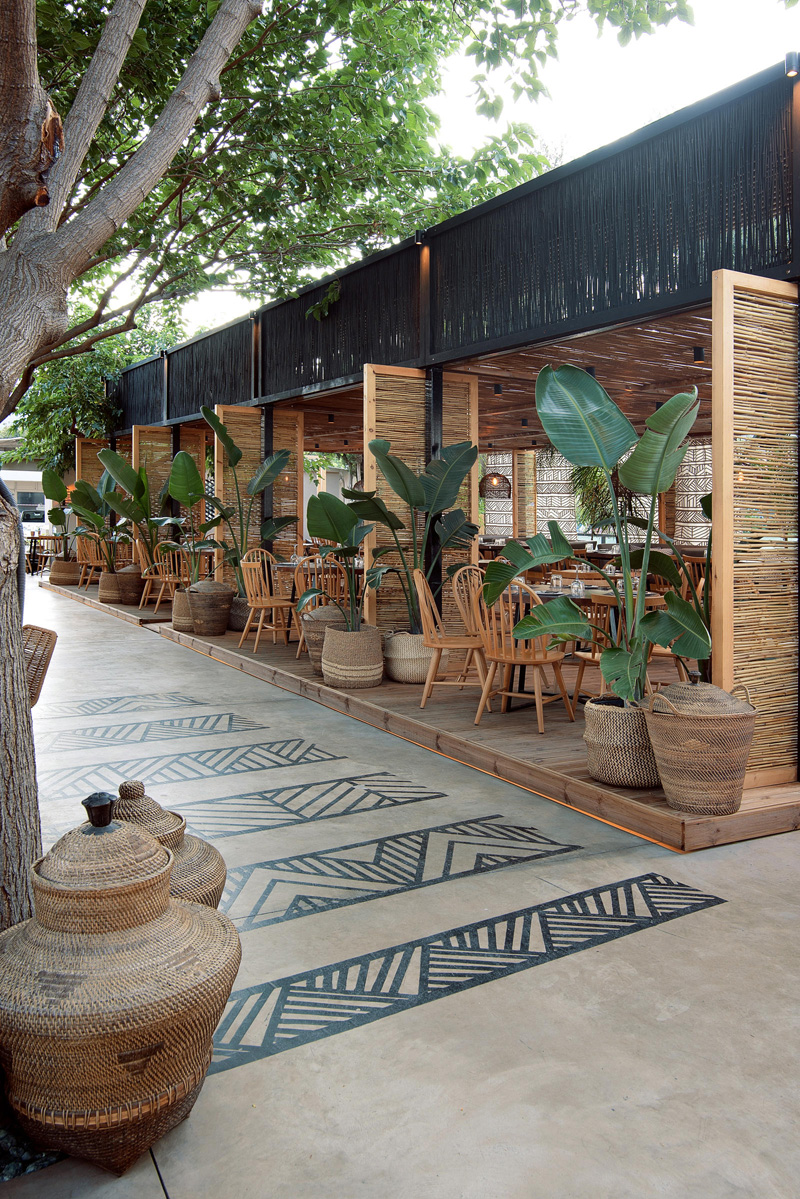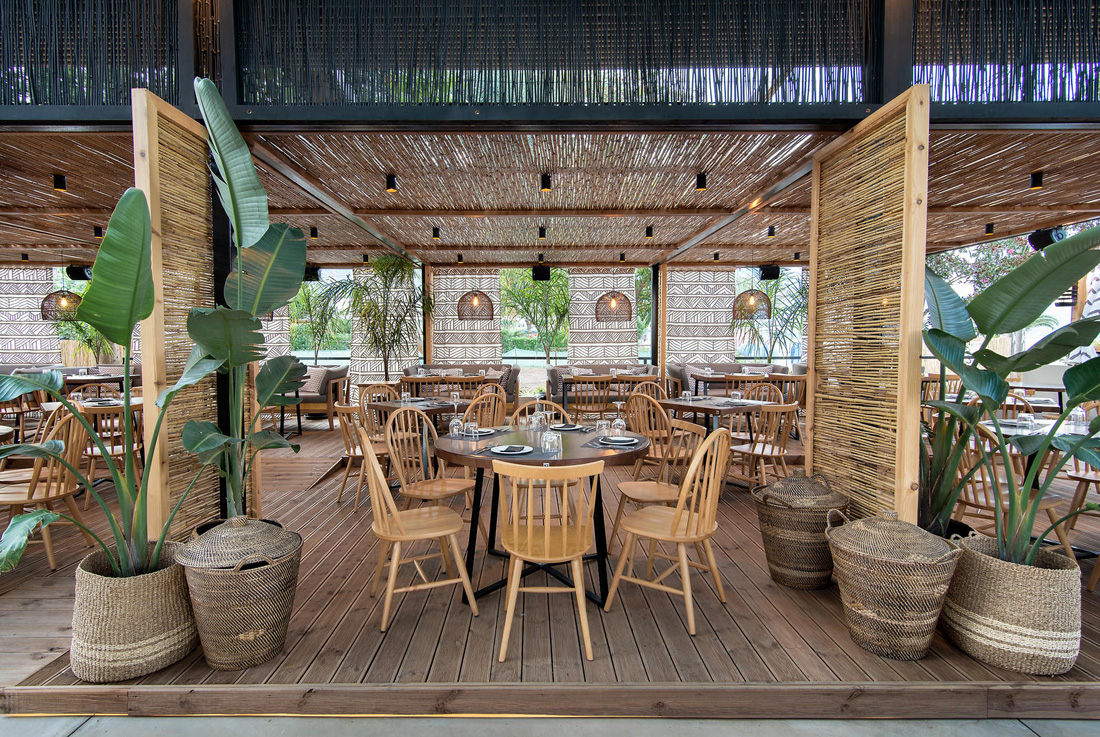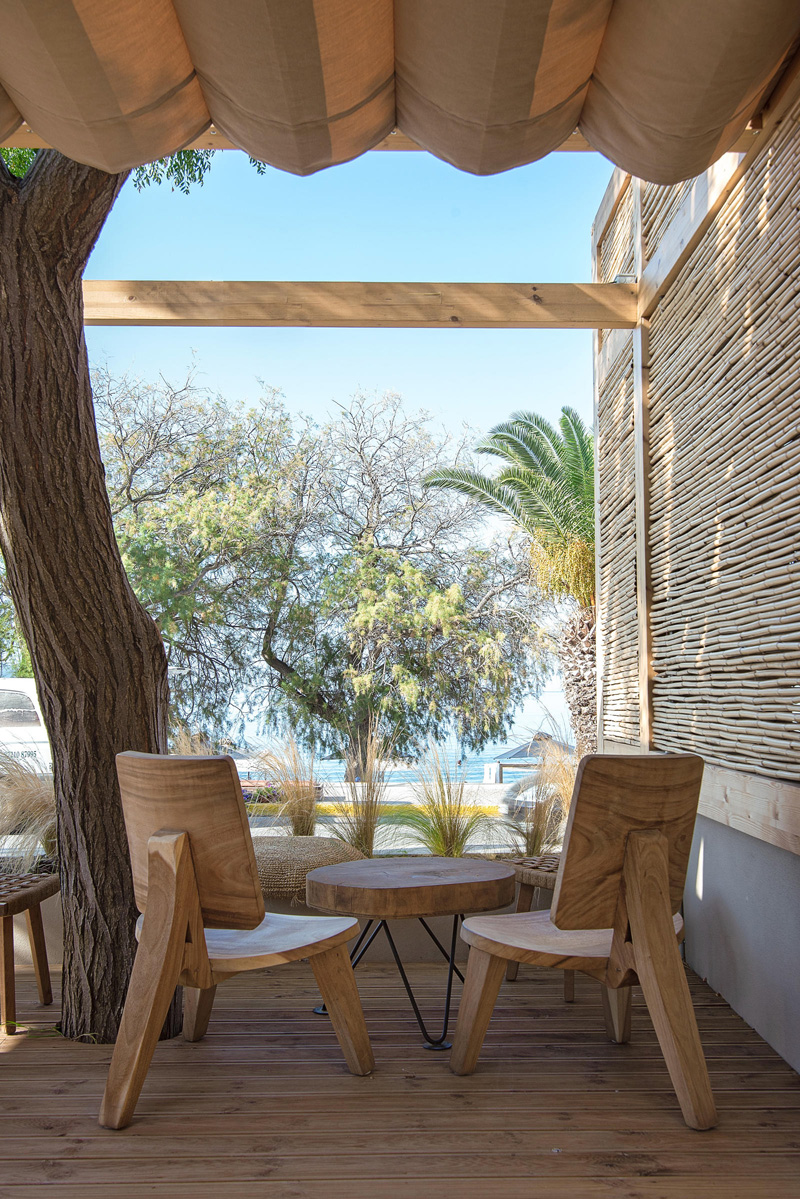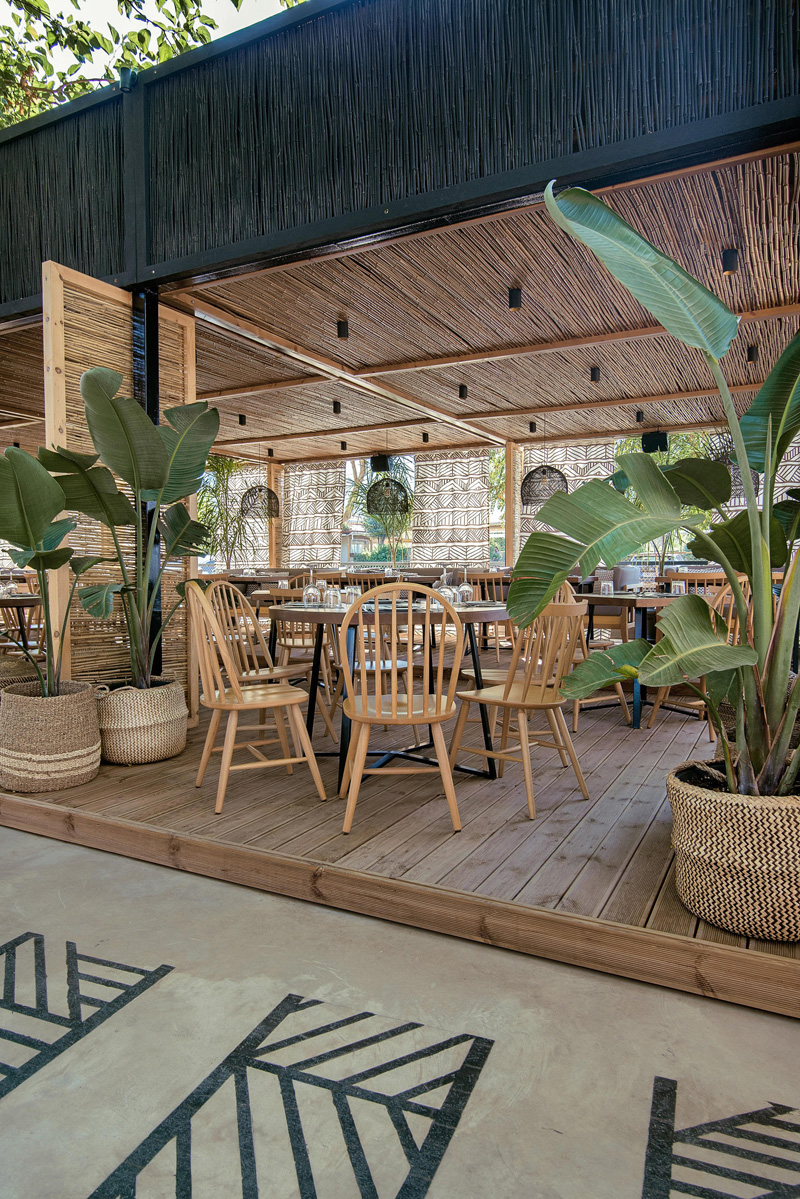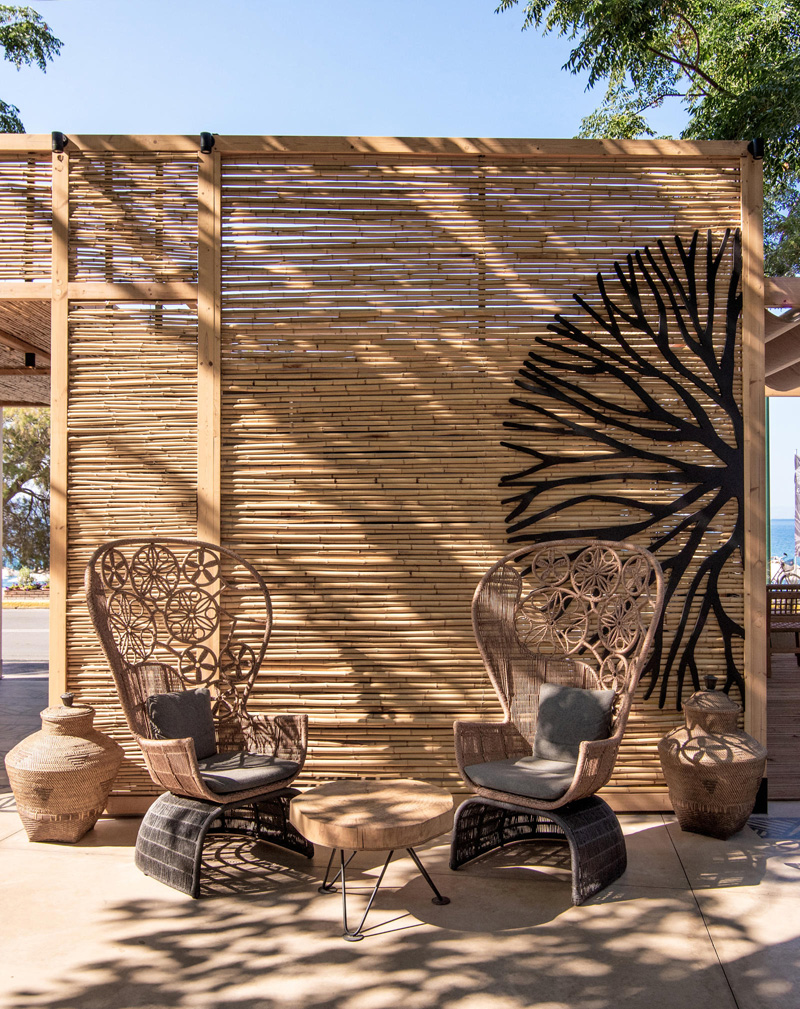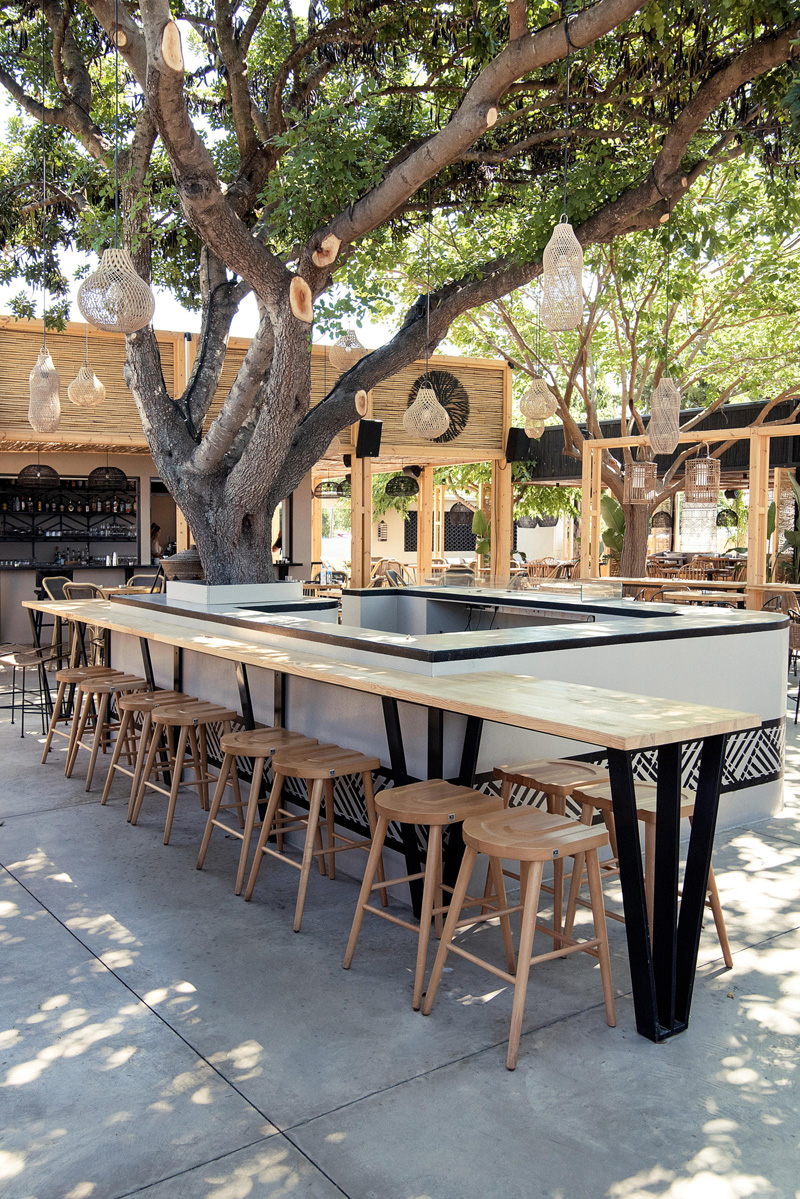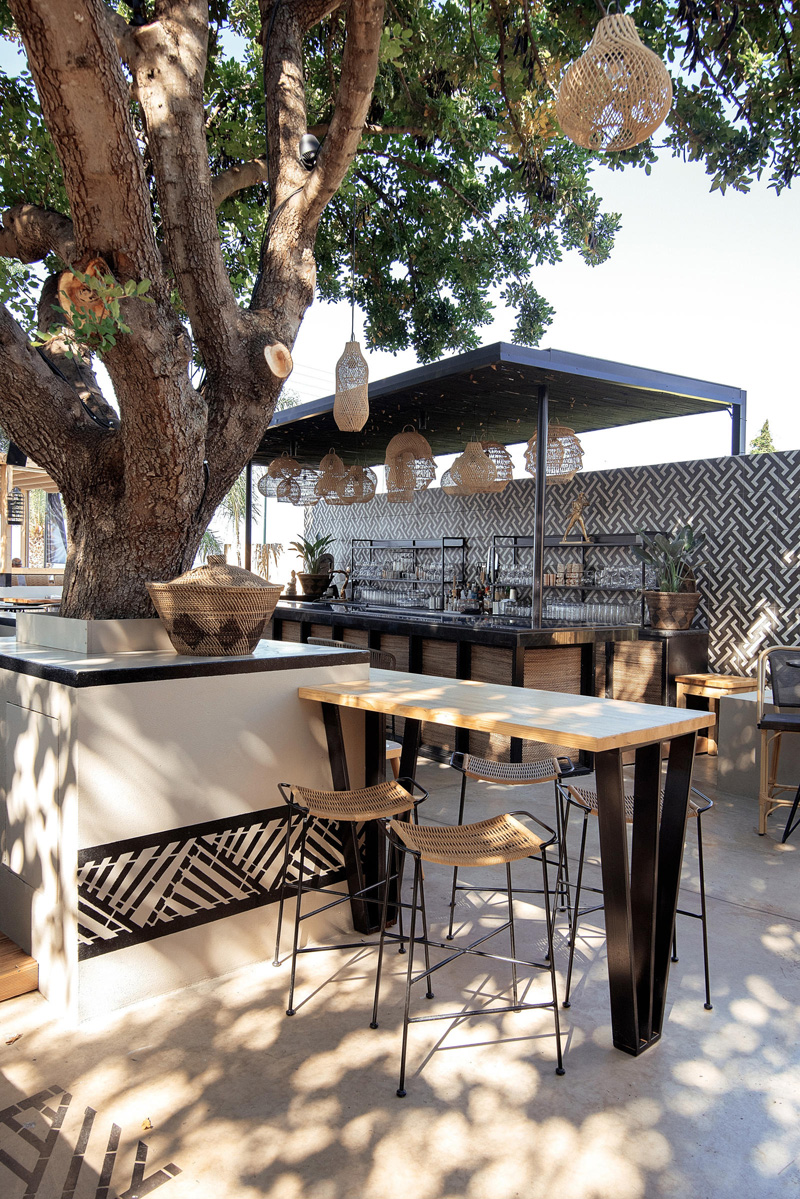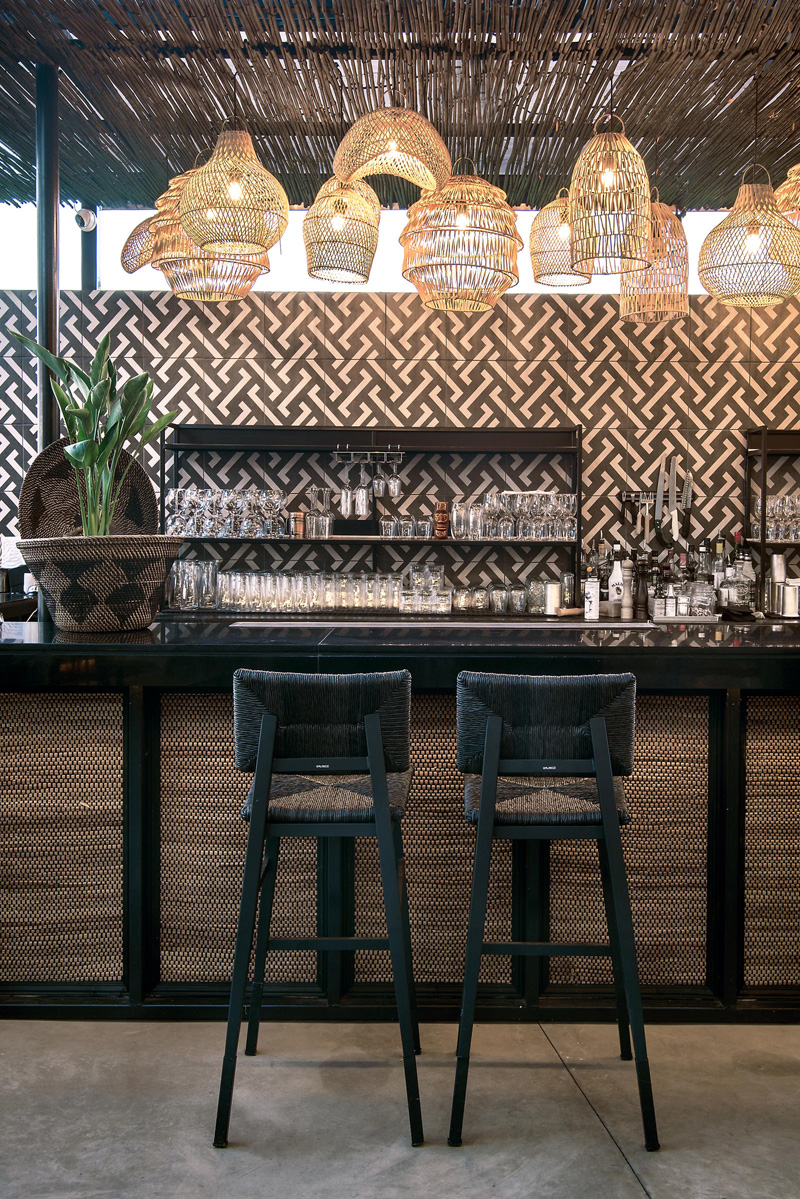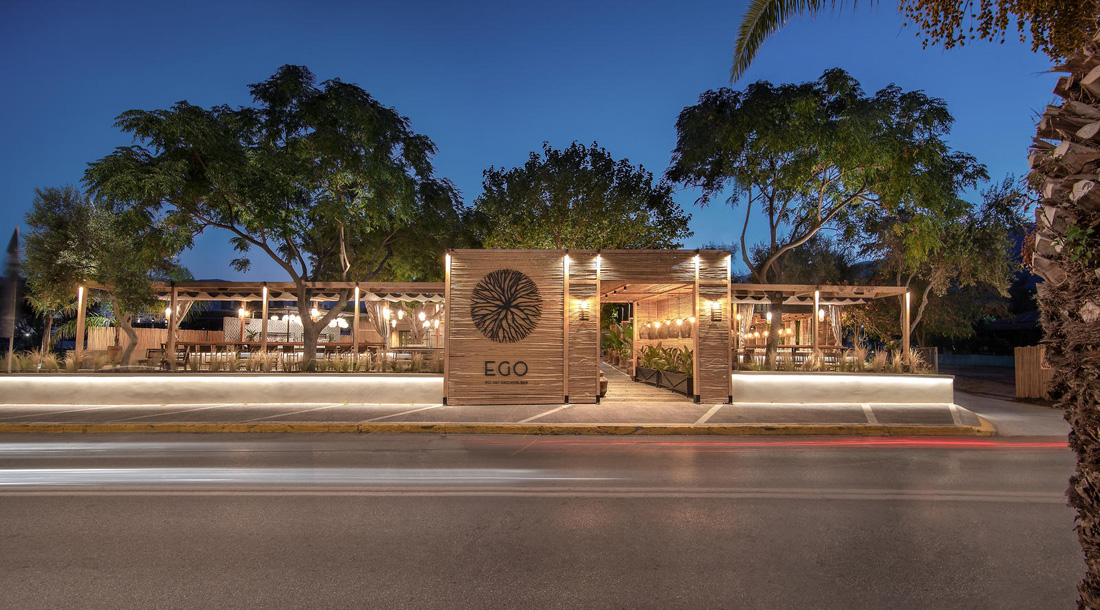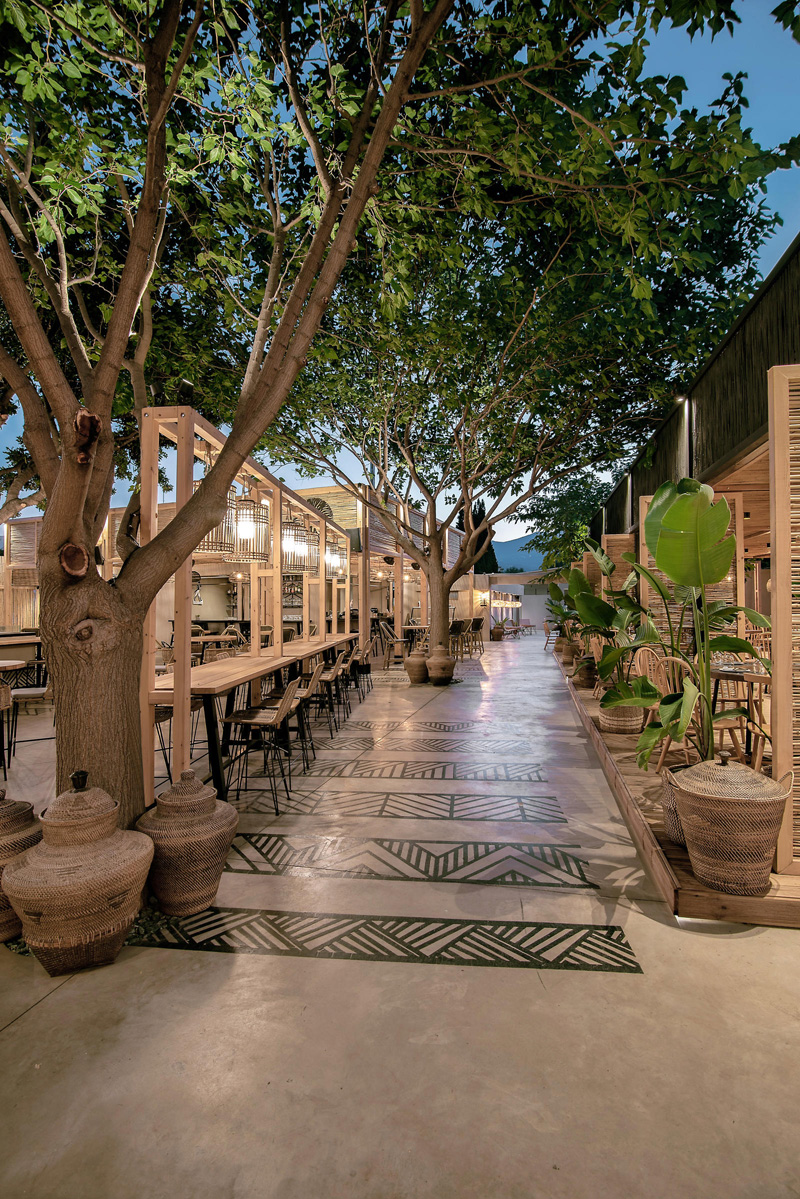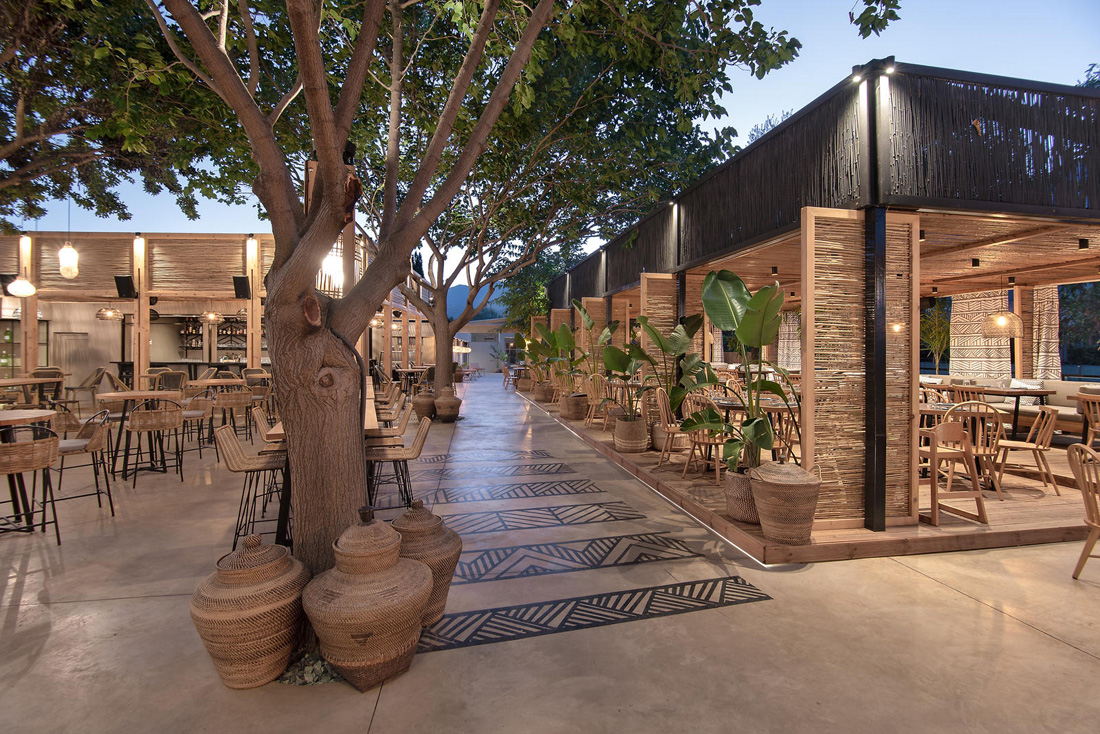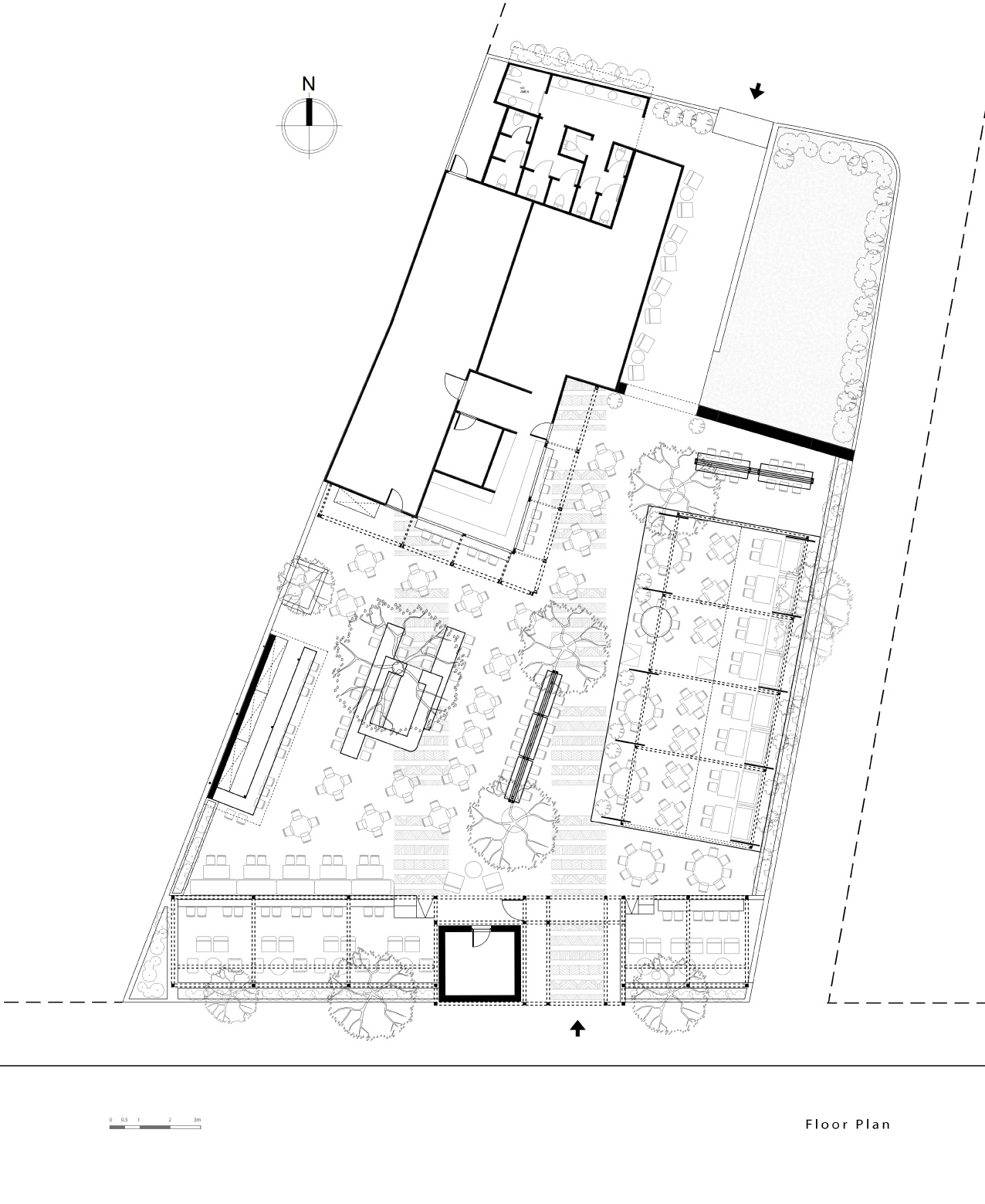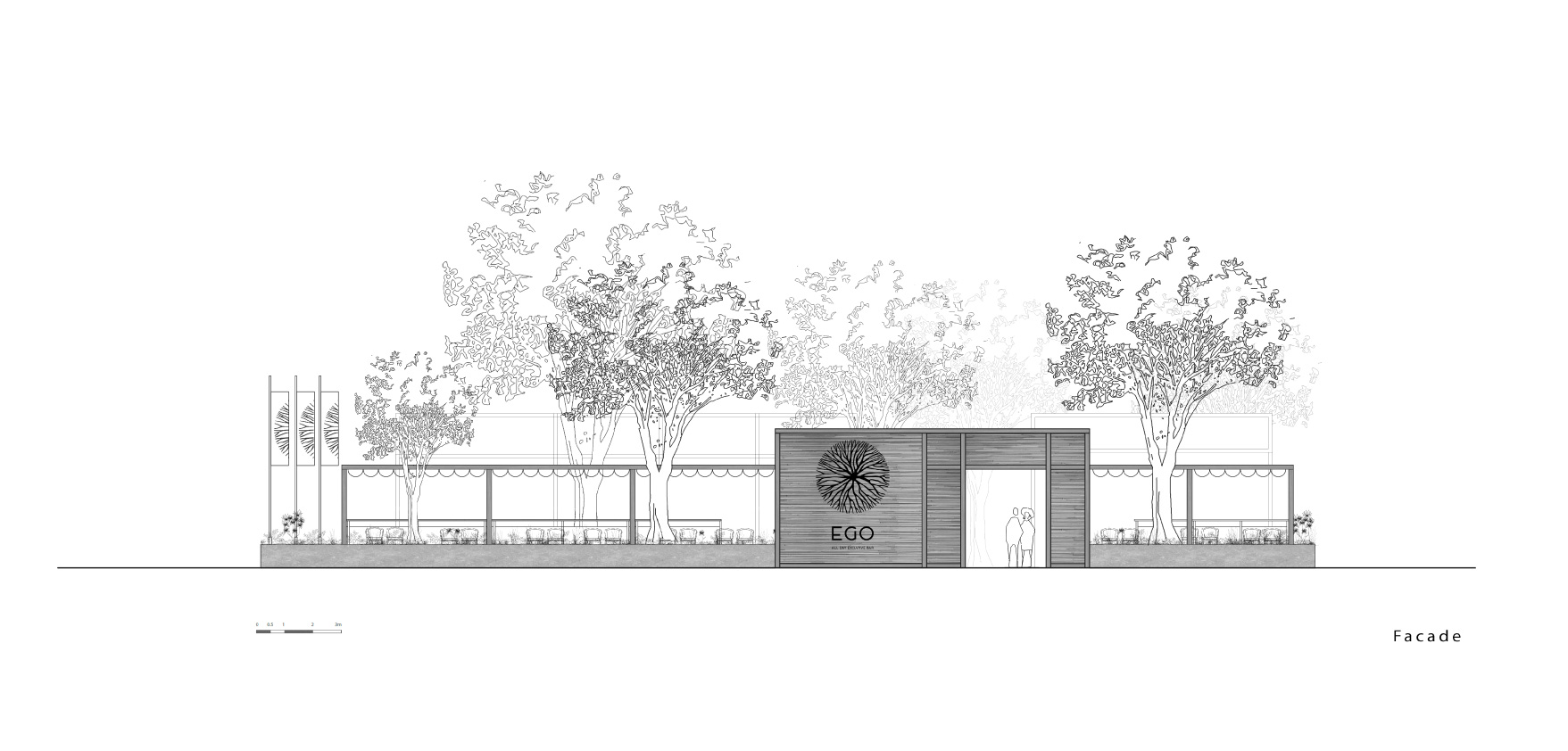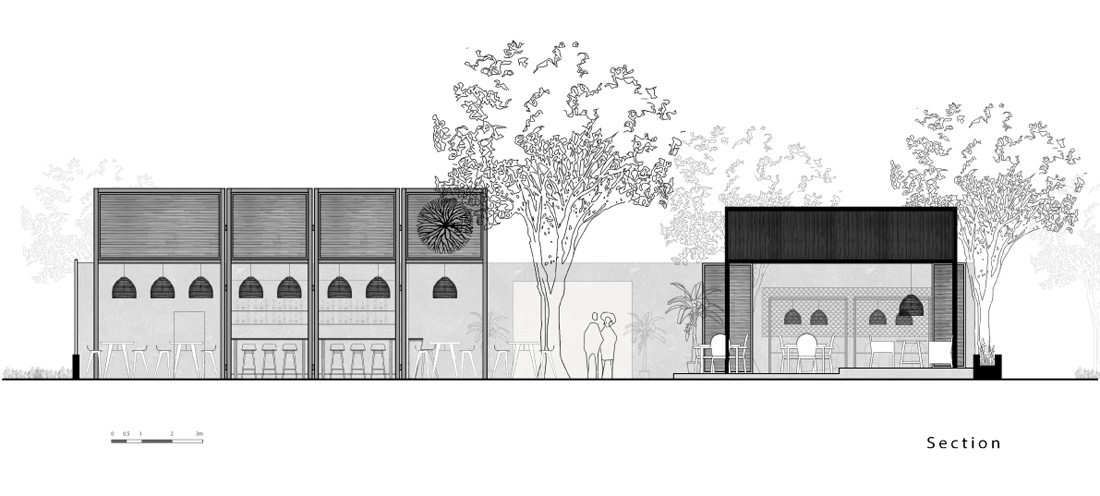 Credits
Architecture
Andreas Petropoulos / Architecture.Interior
Client
EGO all day exclusive bar
Year of completion
2020
Location
Kalamata, Greece
Total area
800 m2
Photos
Konstantinos Theofilopoulos
Project Partners
CanePlexdesign Co, Almeco – Contract Furniture, K2 Furniture, Candlelight Furniture, KAFKAS S.A., Metal Bastakos, Greece
Related posts
Powered by