This project contains two residential building twins with atriums and parking spaces. Each half-twins segment contains two separate apartments which are separated from each other by floors in the way that they share the middle floor. The ground apartment owns the ground floor with the atrium and the first half of the middle floor, while the apartment on top owns the second half of the middle floor and the top floor with a big terrace. The apartment on top also owns a personal elevator for easier traveling to the top floor. Each apartment on top has also a small separated storage room outside the building by parking spaces. In both buildings together there are eight apartments. The apartments are designed in a way that allows different living types for residents from modern couples to families with kids or even older couples. The whole building\'s facade is very simple with some strong vertical highlights at the front and side that are connected with the V-shape roof.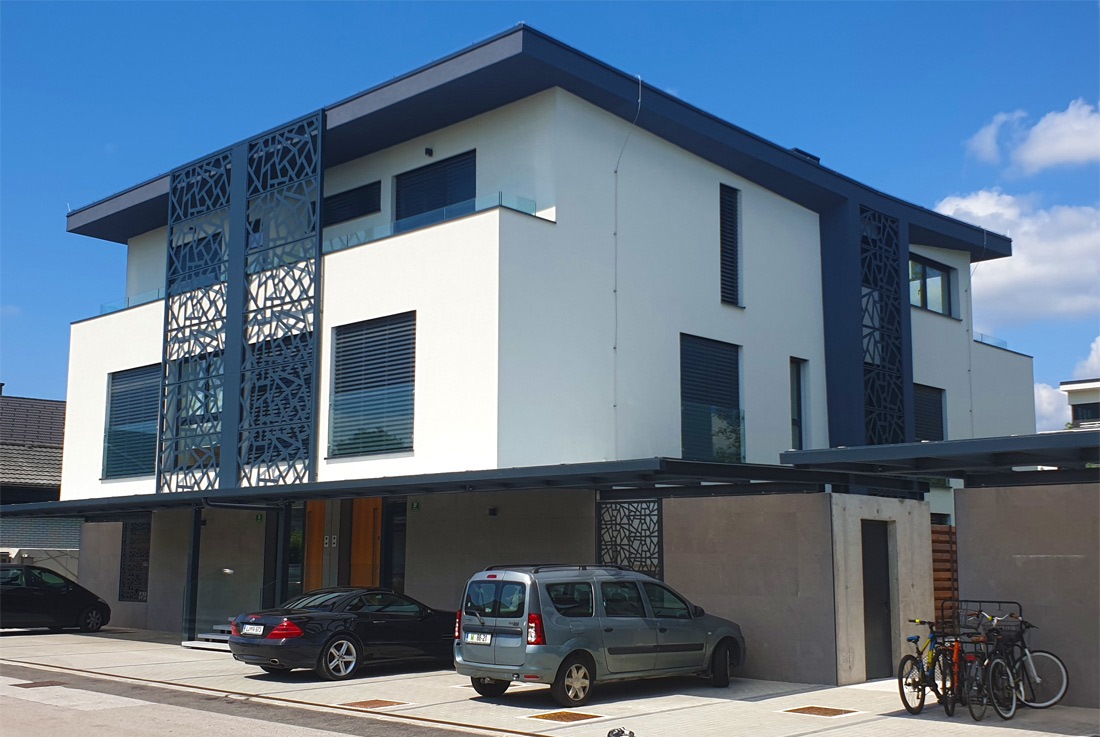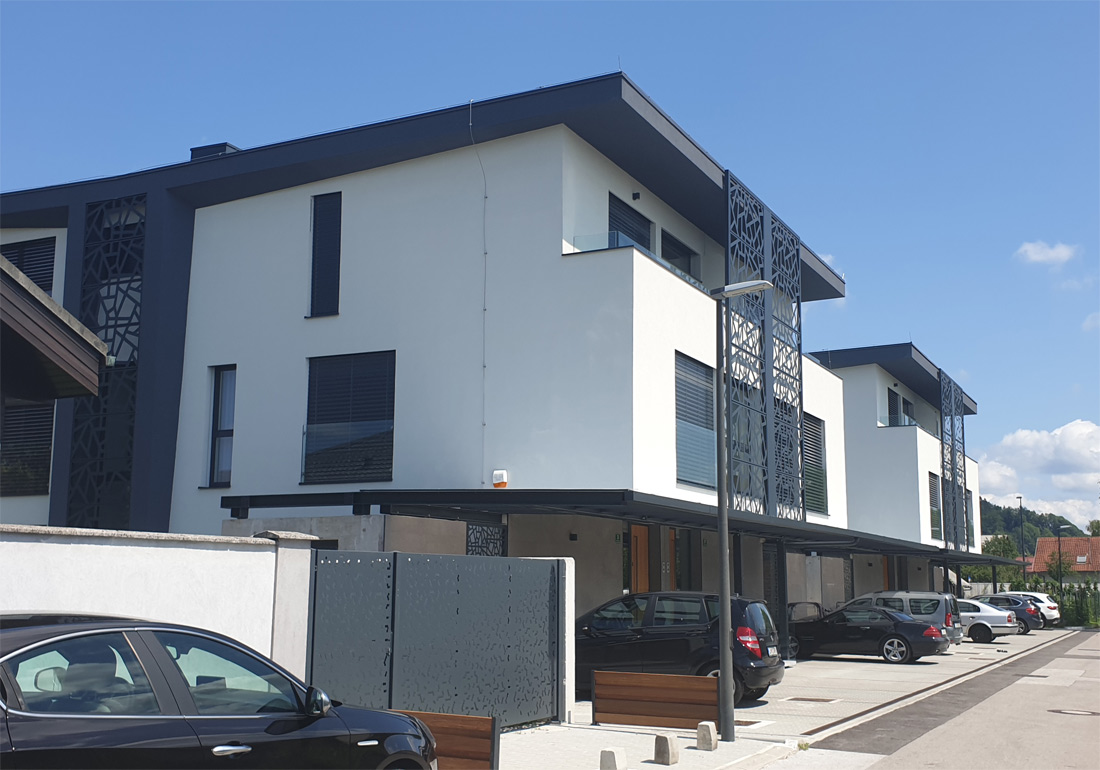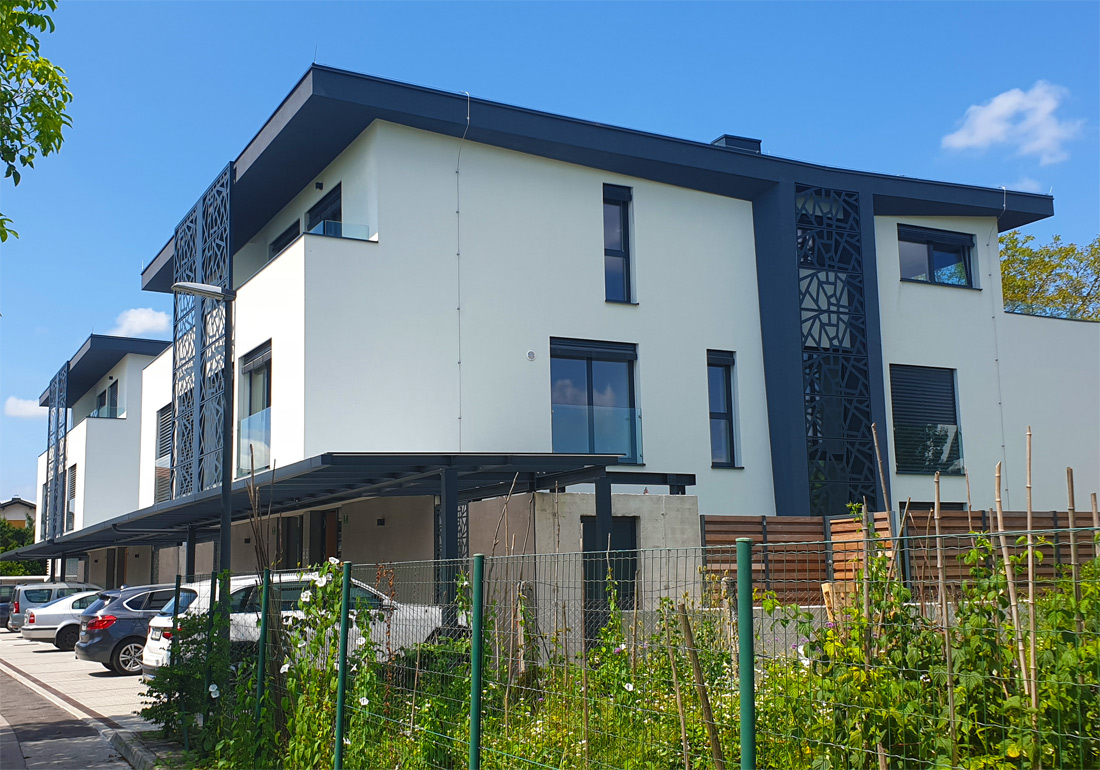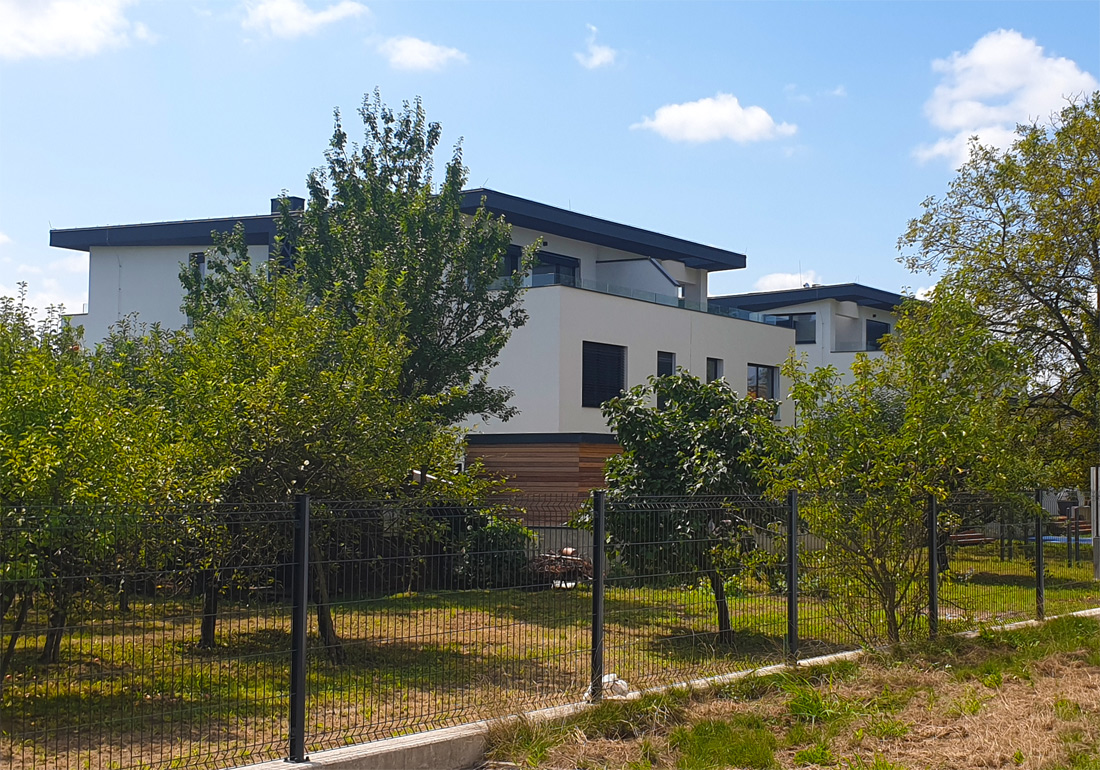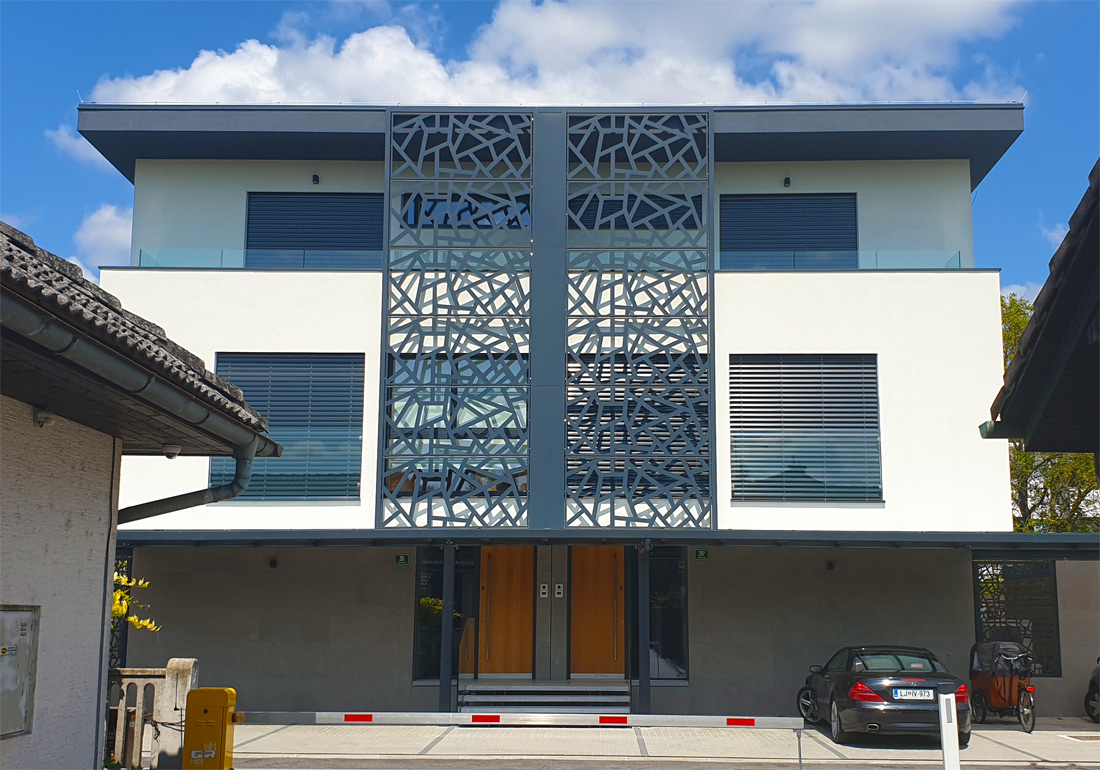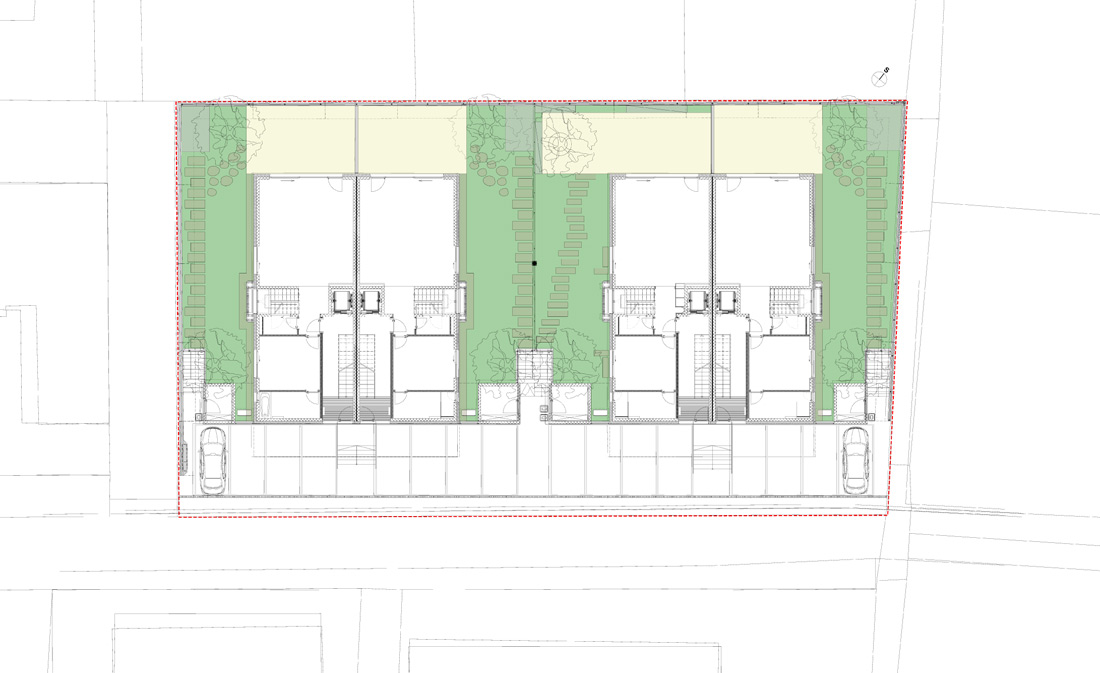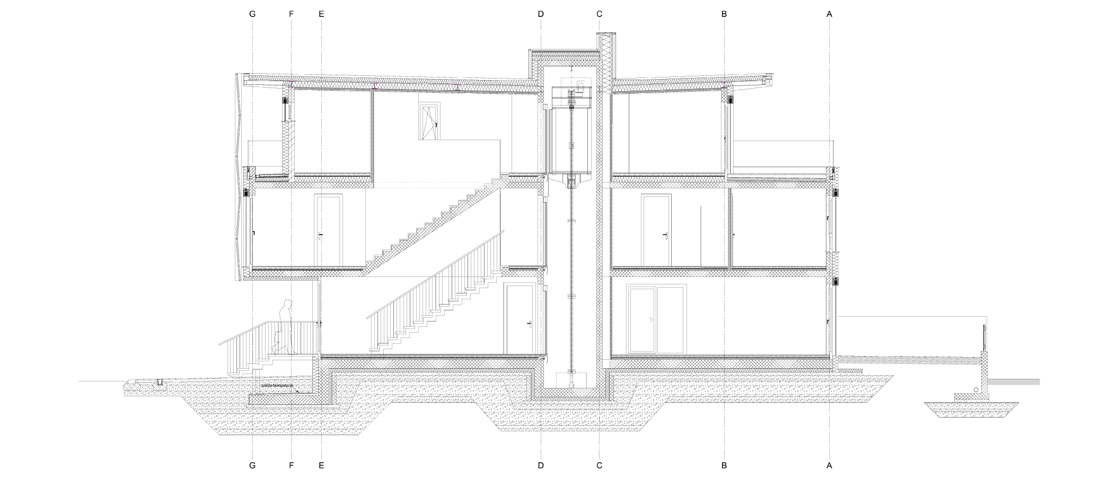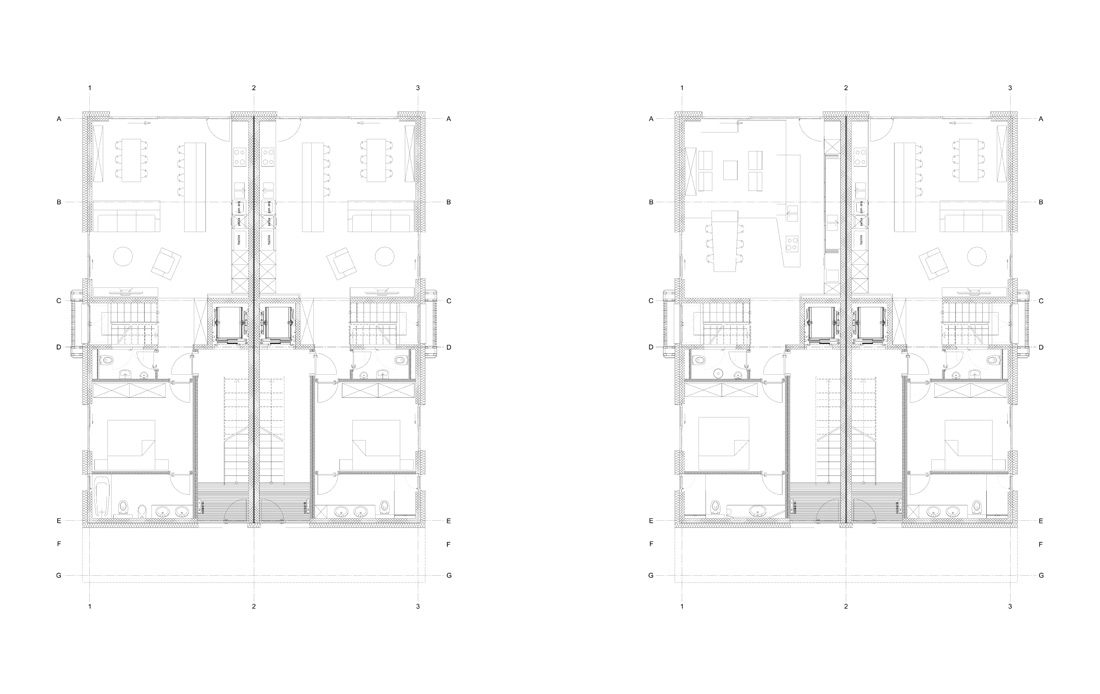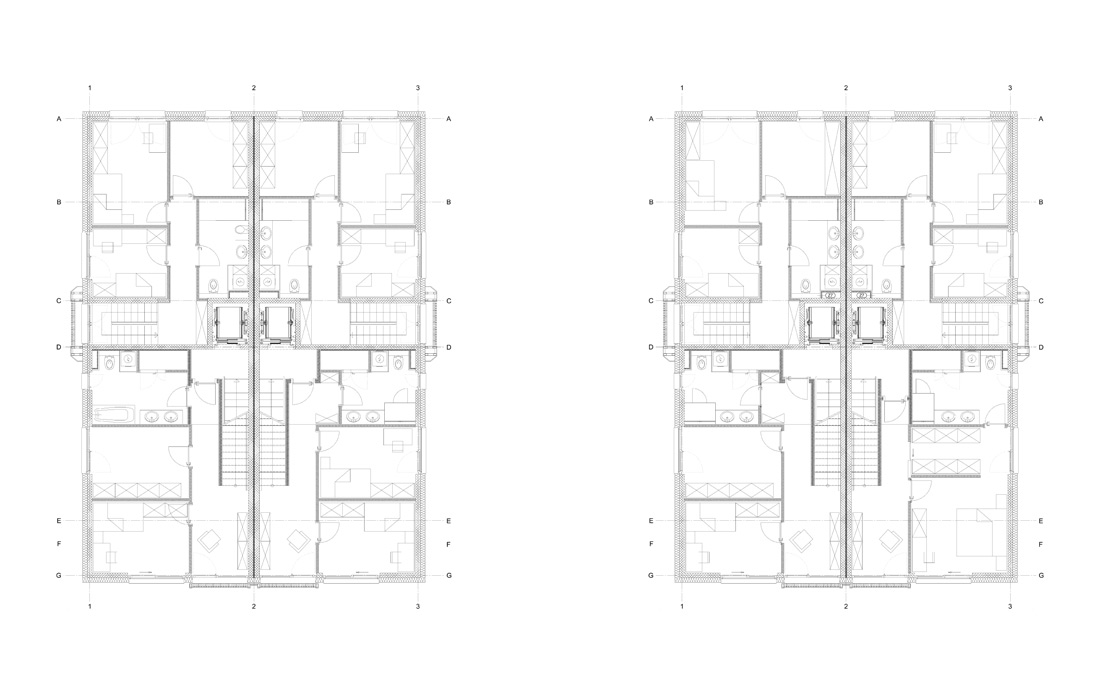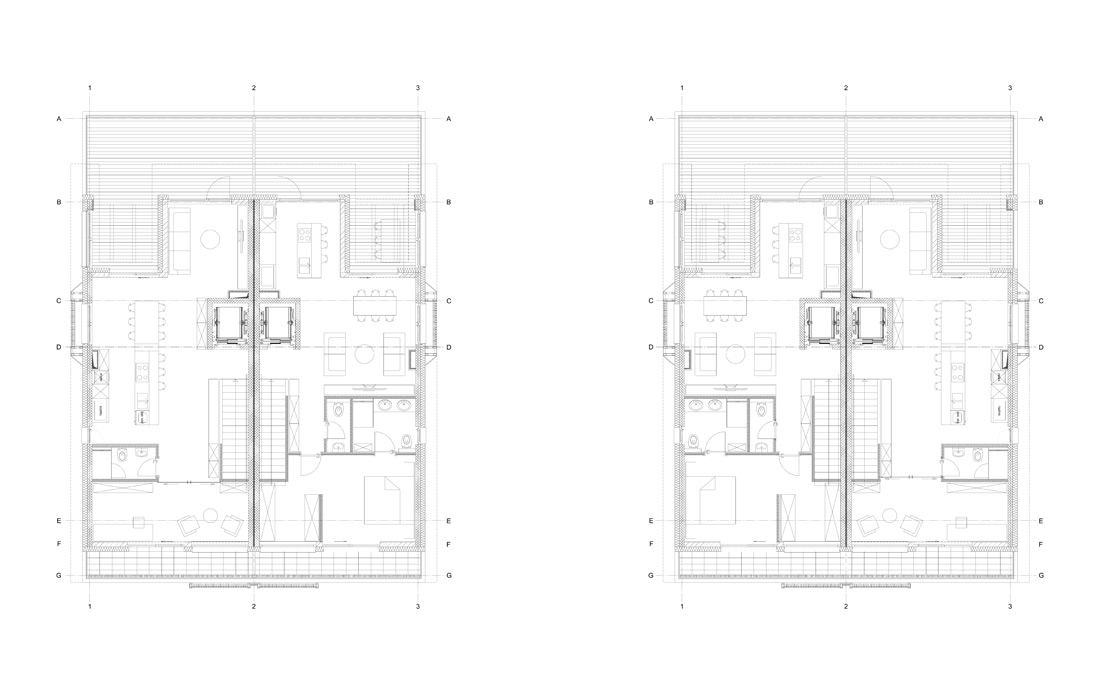 Credits
Architecture
Point; Robert Rons, Sašo Pucihar
Client
Mivka Trnovo d.o.o.
Year of completion
2018
Location
Ljubljana, Slovenia
Total area
1.352,80 m2
Site area
1.462,86 m2
Photos
Robert Rons
Project Partners
Evroplus, gradbene in Inženirske storitve, d.o.o.
Related posts
Powered by