The Mandalina Peninsula, a striking site within the port of Šibenik, which was at first fortified to protect residents from Ottoman attacks, afterwards converted to a naval complex, nowadays has undergone a powerful transformation. Military and shipyard port functions have been replaced by attractive nautical and hotel facilities that make up the hotel, villas and yacht club. The hotel, with only 69 rooms and suites, has been designed as an organic extension of the terrain ingrown into the ridge of the peninsula. In this way, a spatial loop was created through which the roof of the hotel becomes a panoramic promenade accessible to hotel guests and public use. Compact volumes of hotel villas, wrapped by a concrete envelope with obliquely cut edges, are located above rock cliffs. Pool shells pulled over the edge of the cliff, emphasize the impression of floating. The yacht club, which contains a café, a restaurant, conference multipurpose halls, a wellness centre and an outdoor swimming pool, has been organized as a half-buried one-storey building, located on the topmost point of the peninsula.
Business model of the project
D resort Šibenik is a design hotel oriented towards providing luxury hotel accommodation and accompanying catering facilities. It consists of 69 accommodation units, three villas with swimming pools, three congress halls, Wellness, 3 outdoor and one indoor pool, two top restaurants with bars, beach bars, luxury brand stores and a children's playground. Personalized service, organization of excursions by hotel boat, spacious and multifunctional spaces as well as the proximity of the center of Sibenik, Marina for Mega yachts, national parks and many other attractions make this hotel an ideal place to relax. D-Resort Šibenik is part of Small Luxury Hotels of the World, a prestigious international association that brings together just over 520 small luxury hotels in 80 countries.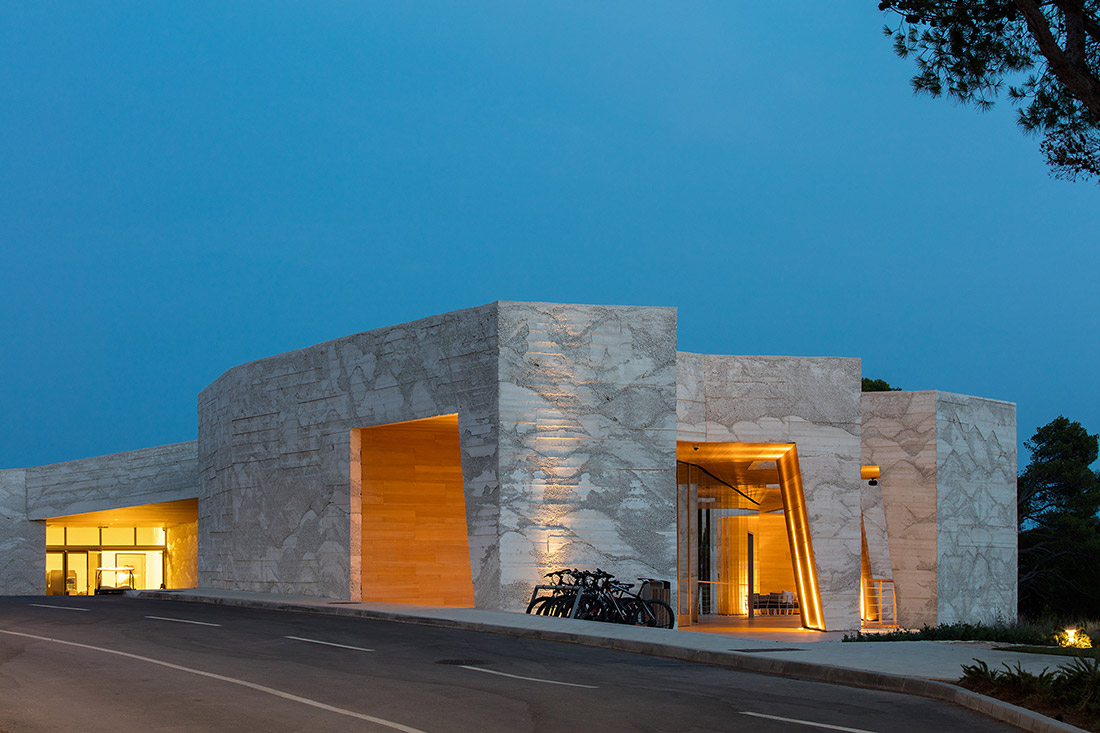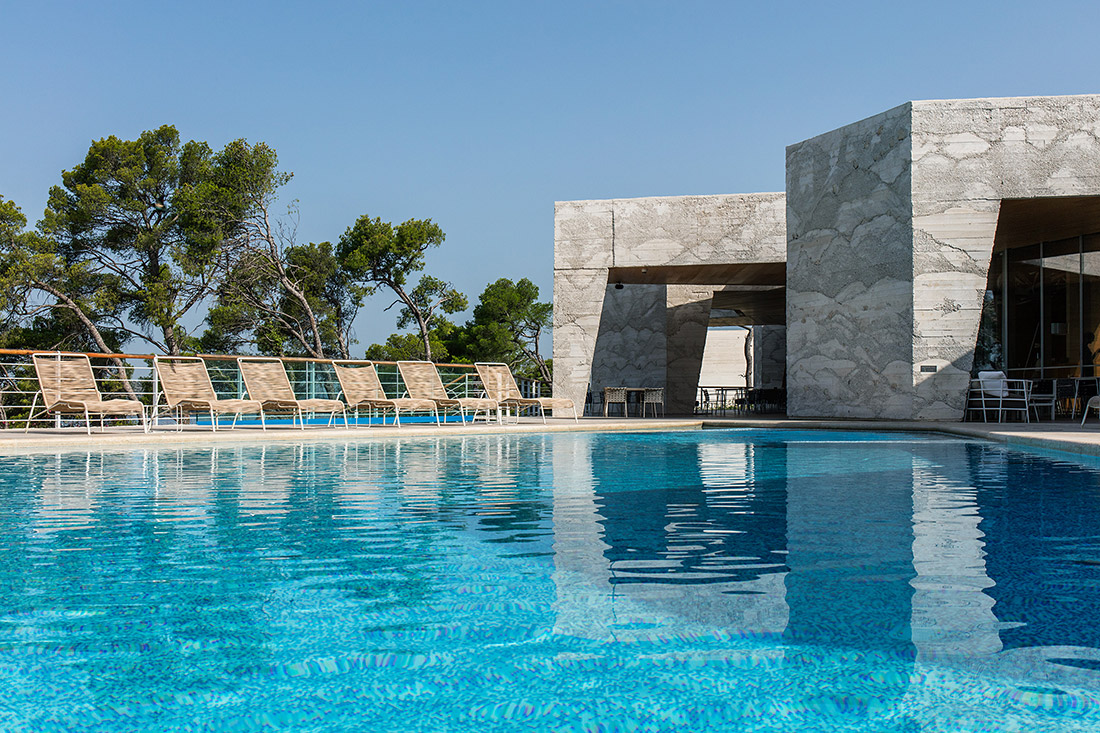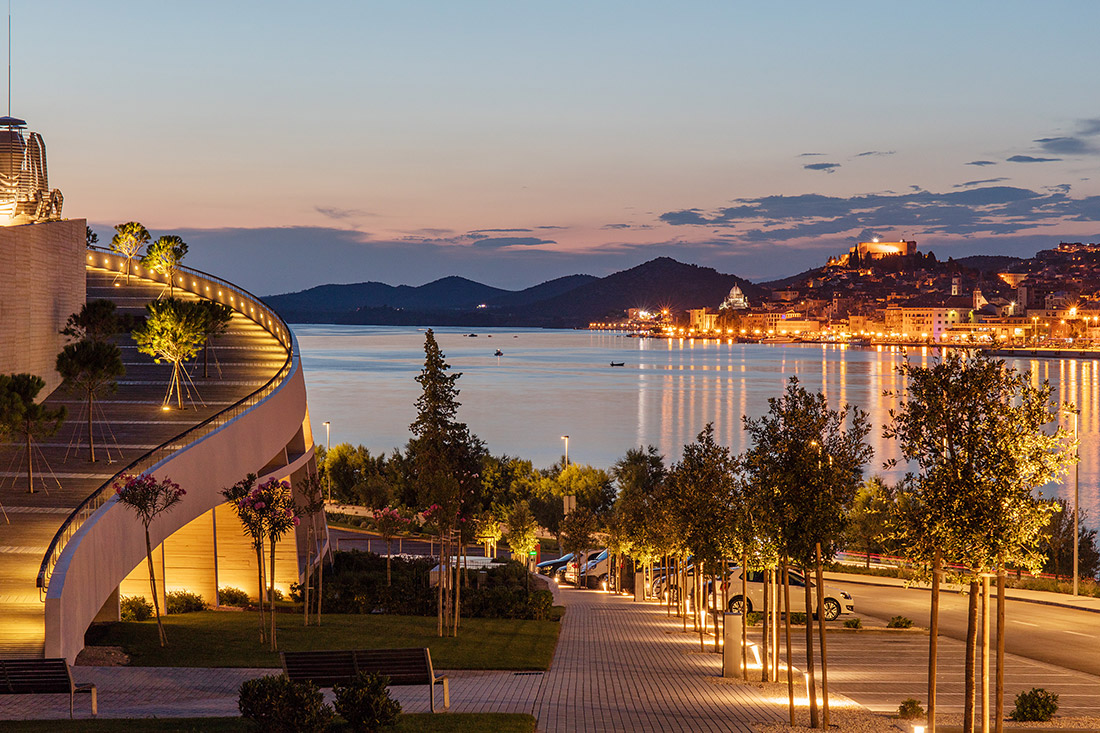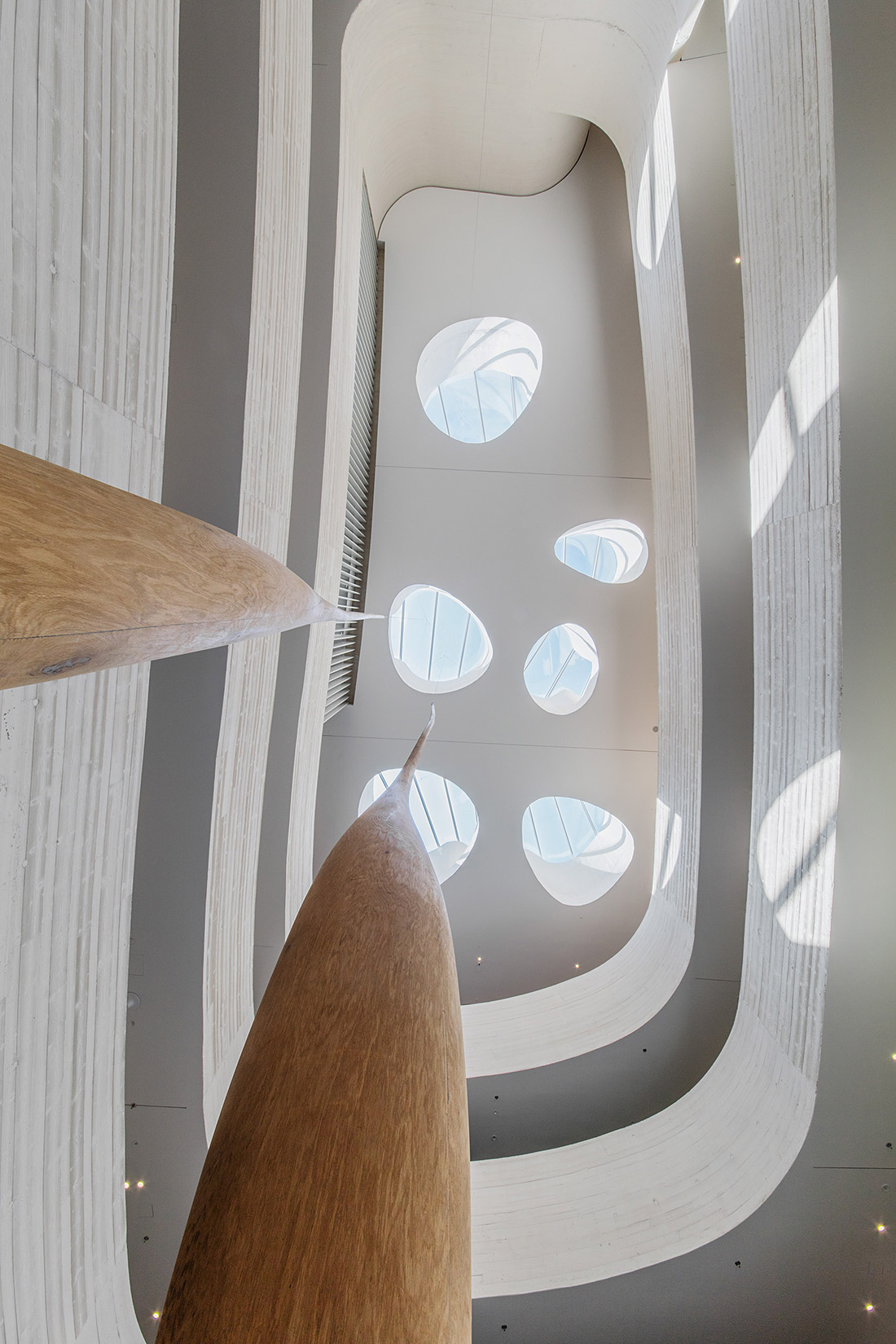 Credits
Authors
Marinaprojekt; Nikola Bašić
Architectural Design Team
Marinaprojekt; Zvonimir Bušić (Hotel), Matija Huzjak (Vile), Ivan Kujundžić, Nera Nejašmić Kozina (Yacht Club)
Interior Design
Emur Studio; Marko Murtić, Ana Ašić
Investor/Owner
Dogus Marina Hoteli d.o.o.
Year of completion
2015
Location
Šibenik, Croatia
Total area
12.324 m2
Site area
24.100 m2
Photos
Tamás Bujnovszky
Project Partners
Strabag za građevinske poslove d.o.o., Tromont d.o.o Split, Emur studio, Electrolux professional, Kamen dd, Aquachem d.o.o., IBF project d.o.o., Metal Benetton d.o.o., J.u.A Frischeis d.o.o., Strabag d.o.o., Kfk d.o.o., Electrolux professional, Grohe, Aquaestil plus d.o.o., Easy drain, Vitra, Floor gress, Keope, Gojanović d.o.o., PPS Galeković d.o.o., Aeroteh d.o.o., Hust d.o.o., Adria electronic d.o.o.
Related posts
Powered by