At first glance, Black is a very simple concept.
The basic idea is that all wood leftovers from the studio2w are transformed into the products that can be used.
The questions behind this are:
How to use natural colours for the wood in order to achieve simple, elegant, minimalistic appearance?
How to combine craft and design into coherent whole by using traditional know-how and modern technology?
How to offer sustainable product to the market that is made almost without any environmental impact?
How to plan and manufacture a product that can serve its own purpose and at the same time give the food represented on it special conotation?
The answers to those and similar questions can be found in the product line for the kitchen and home: Black.
Bowls, plate, tableware, glasses and water bottle, service board, bottle opener, shoehorn, vase, candleholder, comb and trivet are products made of oak cuttings.
The form is derived from shapes of circle and rectangle, the inspiration being Enso symbol from Zen Buddhism.
They are patinated with the natural vinegar patina and coated with a certified mixture of oil and bees wax.
In this way wood leftovers get a new life according to the mantra: reduce-reuse-recycle.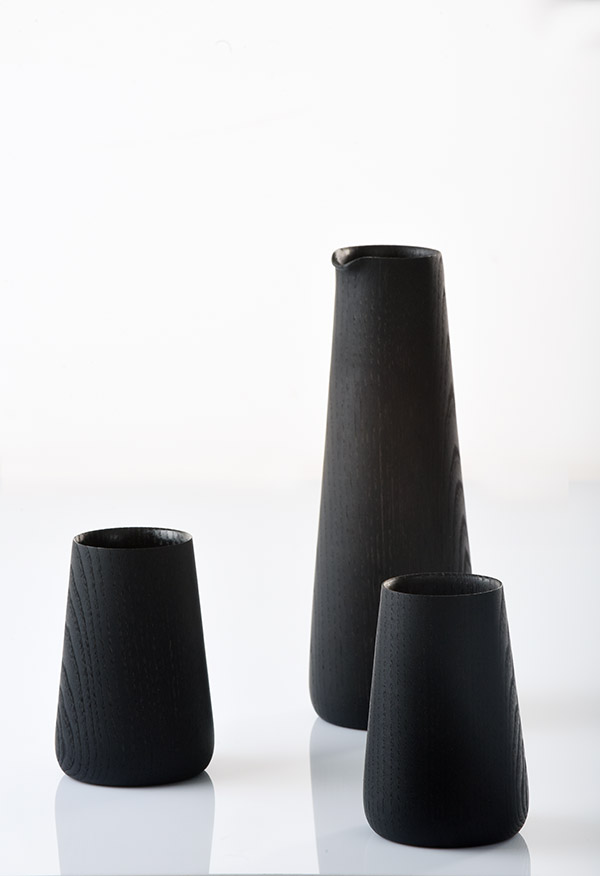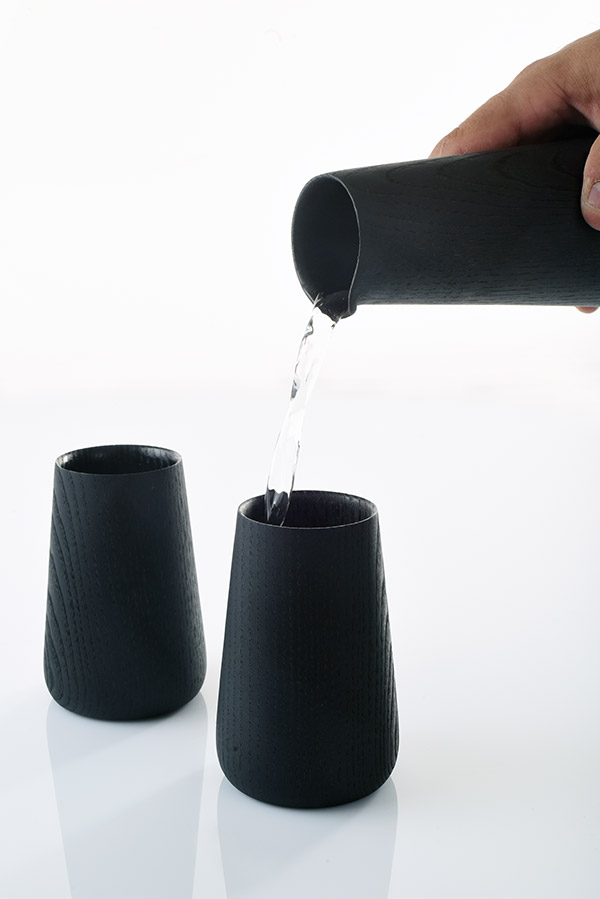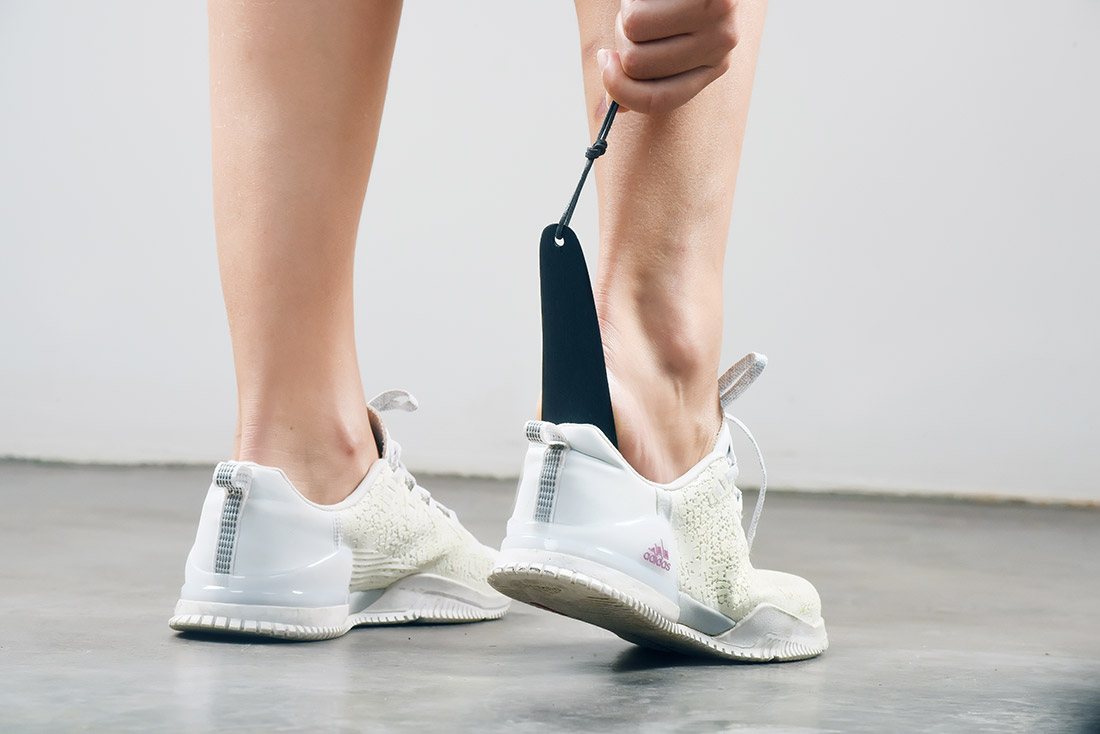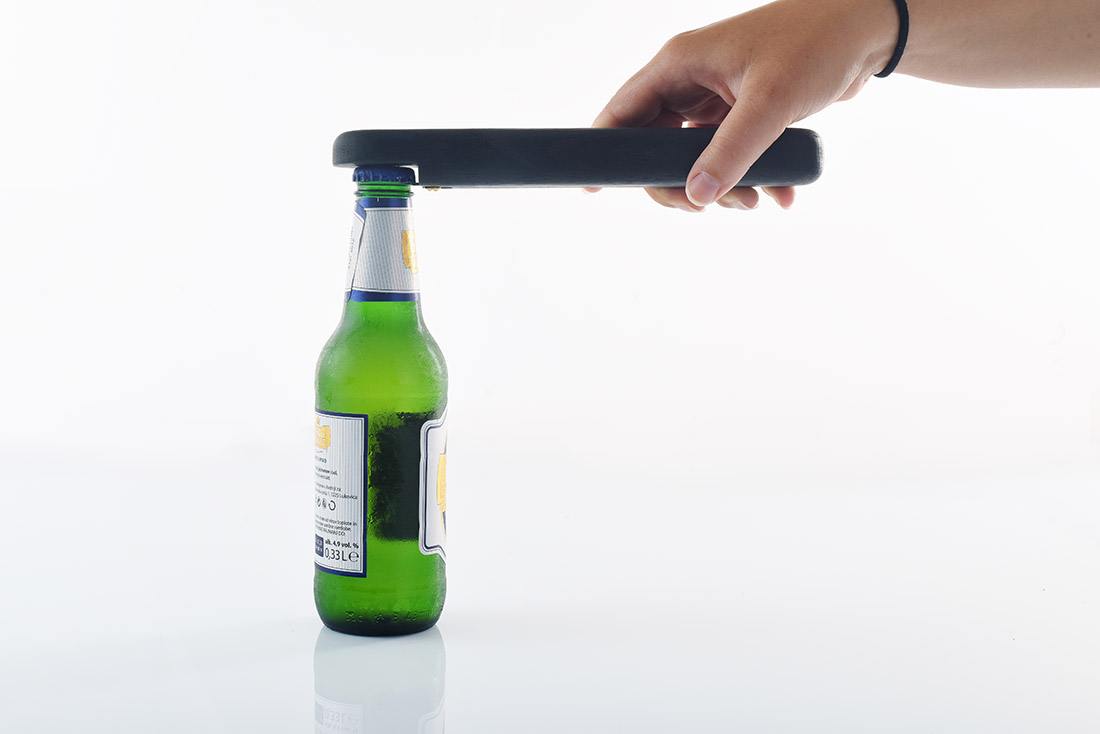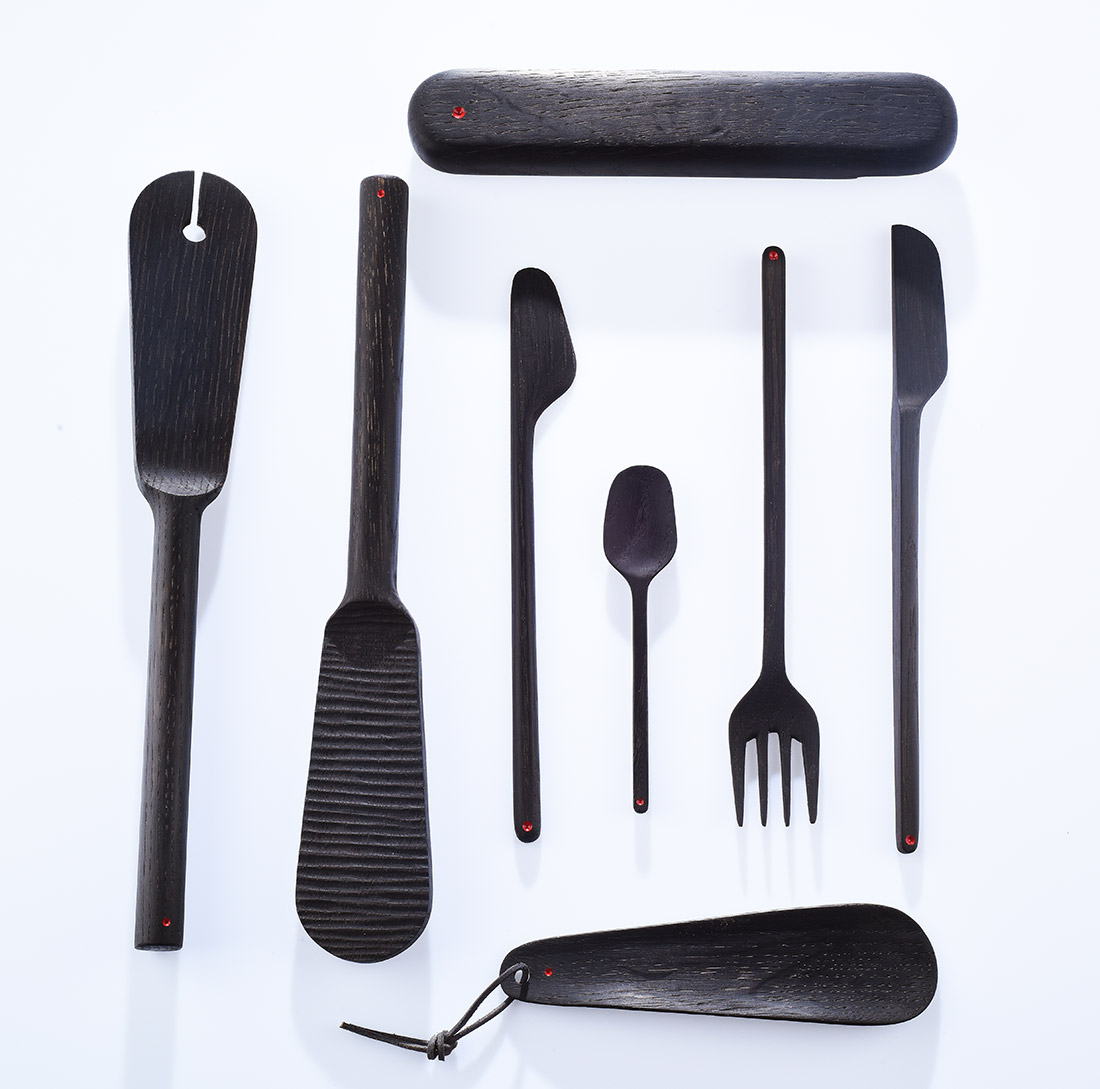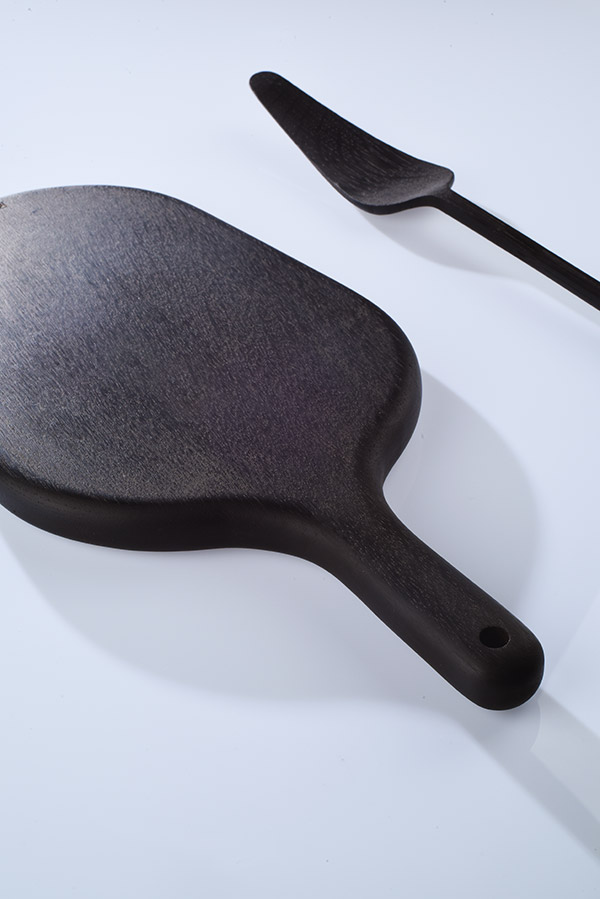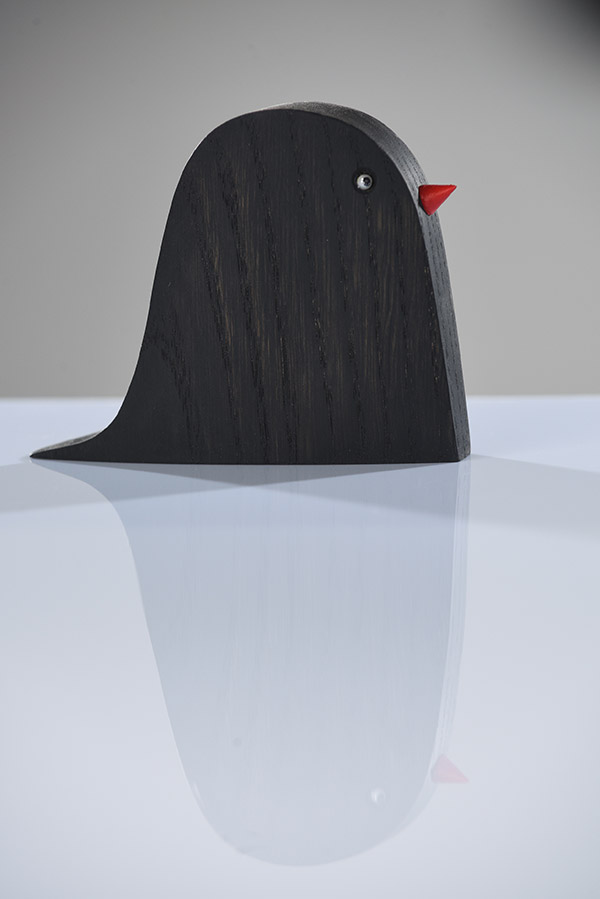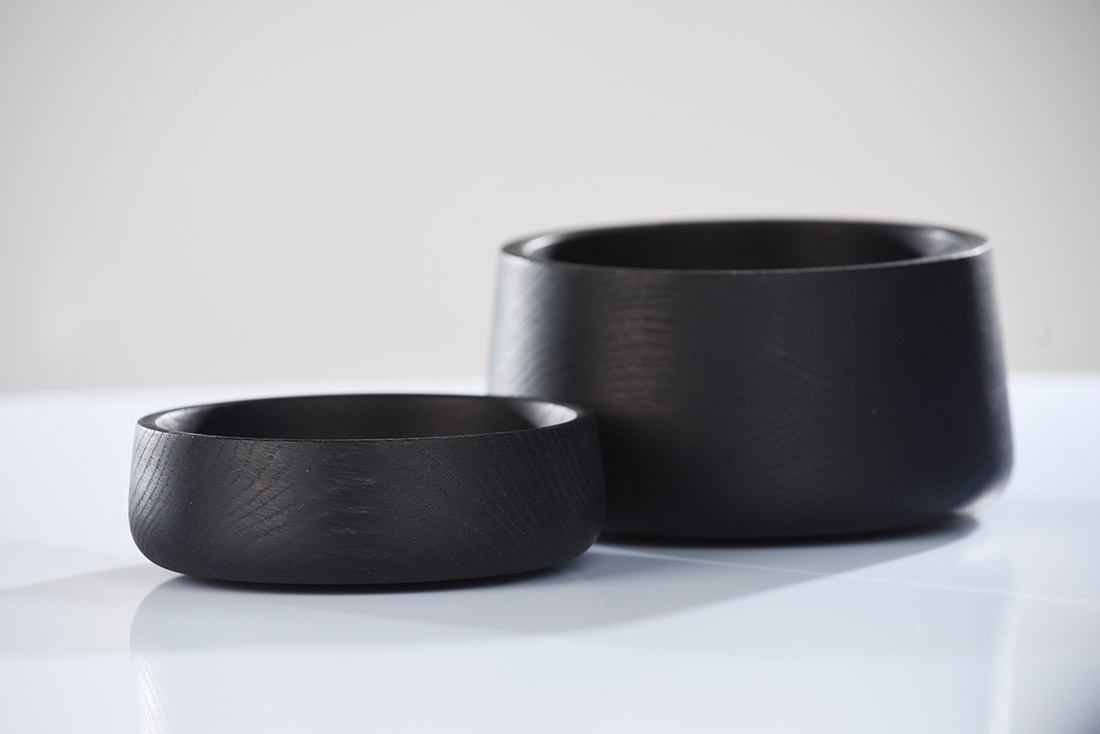 Credits
Design
Atelje Mali, Jernej Mali, Slovenia
Manufacturer
Atelje Mali, Slovenia
Year of production
2018
Related posts
Powered by