A few steps far from the ancient village of Kato Mixorròuma – whose design references are many – the building sits on a steep slope following its orography. It opens towards the South while it maintain s a more closed profile on the North towards the new village. The essential shapes and materials –stone, wood, metal and plaster– use a contemporary language that echoes the traditional architecture. The avlì–courtyard and the staircase are the fulcrum and distribution axis of the project around which its 3 volumes revolve: a reference to the typical houses at its slopes.
Bioclimatic
Thanks to careful analysis and design choices, the house does not require conditioning: the staircase acts as a natural ventilation chimney while its position, embedded in the hill, favors a constant internal temperature. The masonry of the stone part has good thermal inertia and the metal canopy favor a correct summer/winter solar radiation. Finally, the pool helps in the control and absorption of solar heat.
What makes this project one-of-a-kind?
In strong connection with the genius loci, a summer home on the island of Crete, where to forget the superfluous and reconnect with the unspoiled nature that surrounds it and its slow rhythms. Integration into the landscape flanked by bioclimatic solution, the imperative!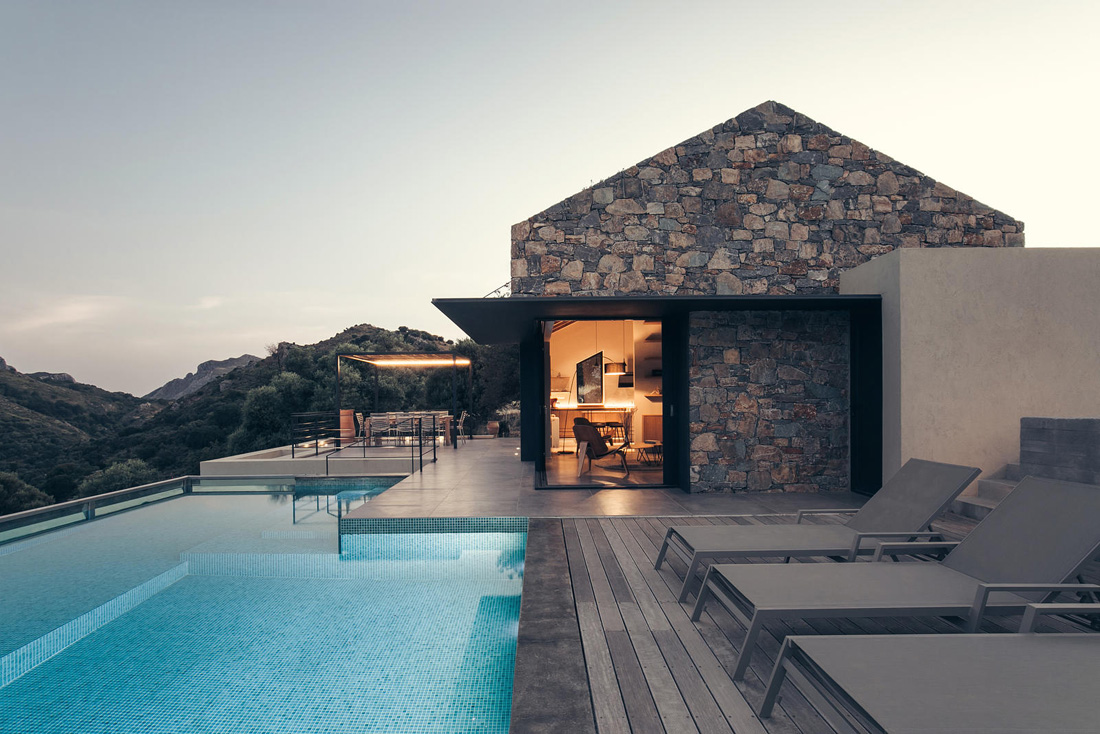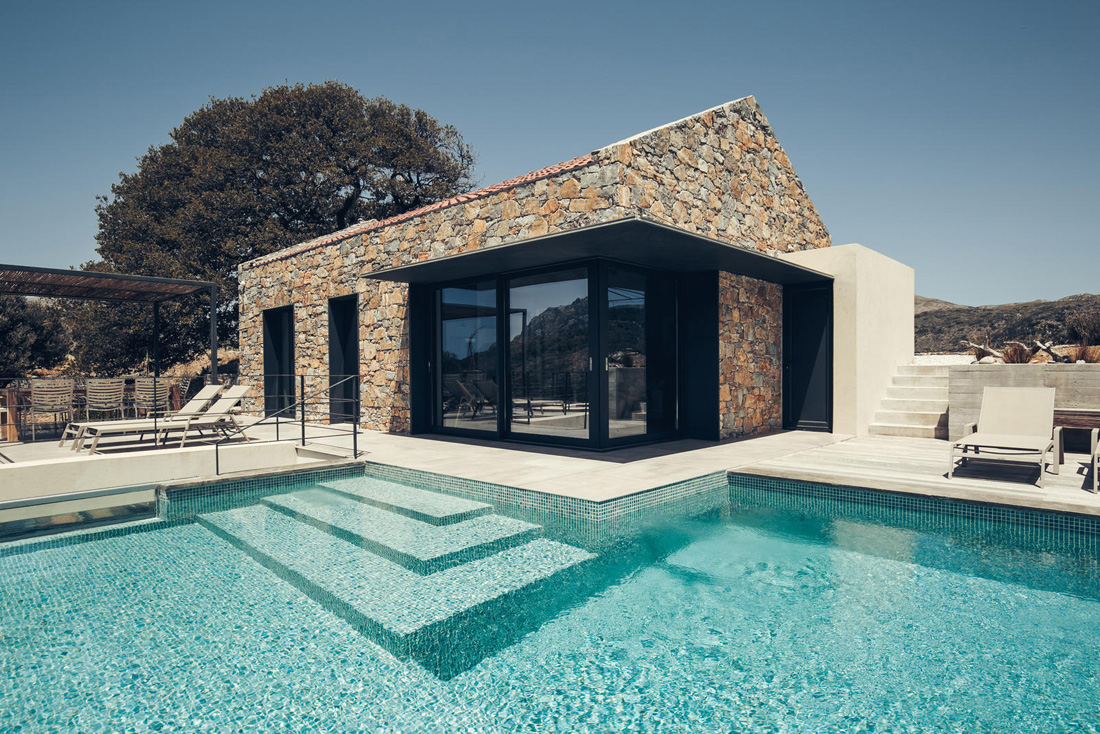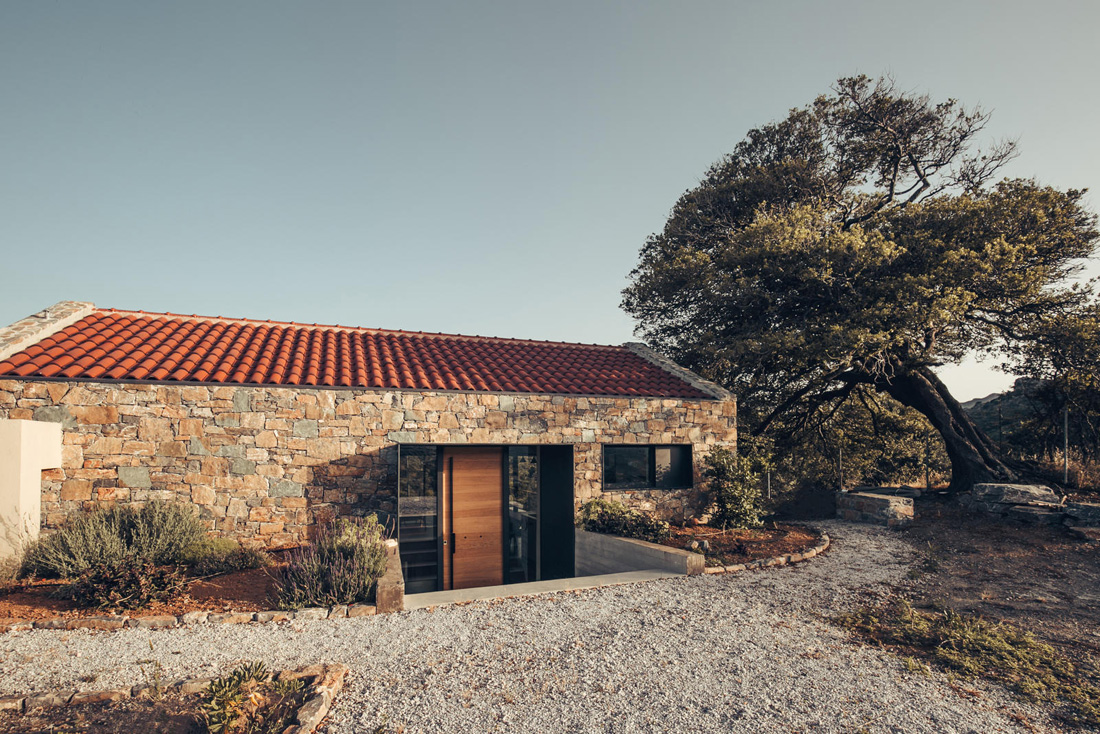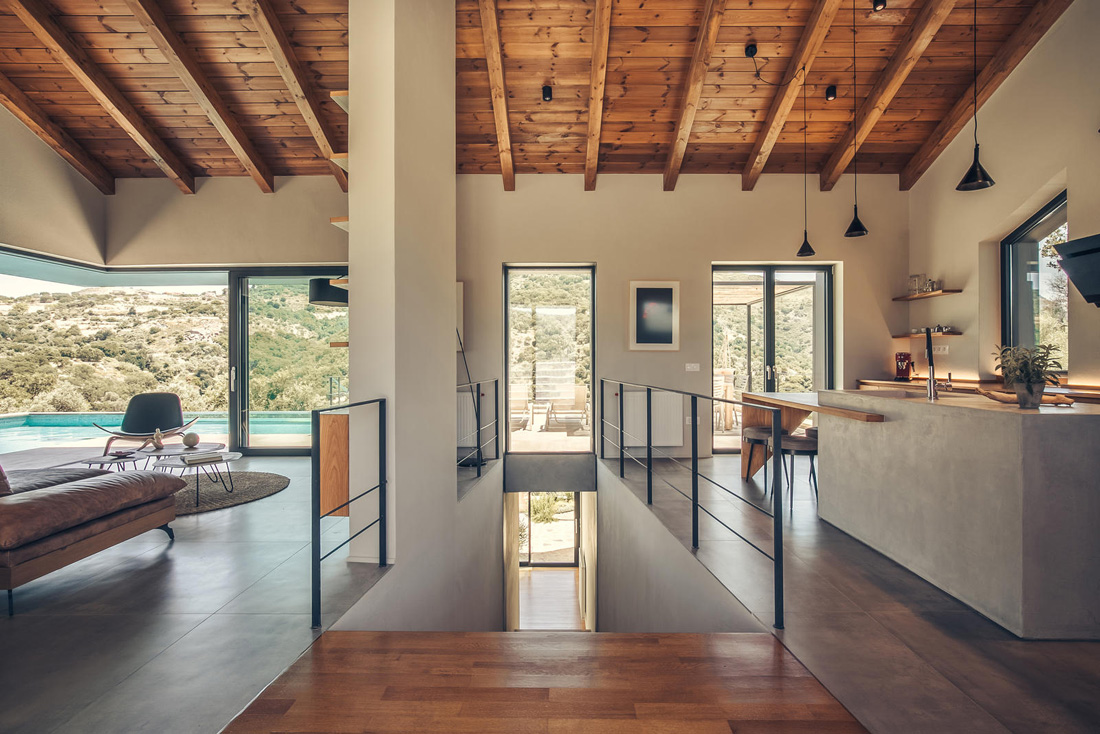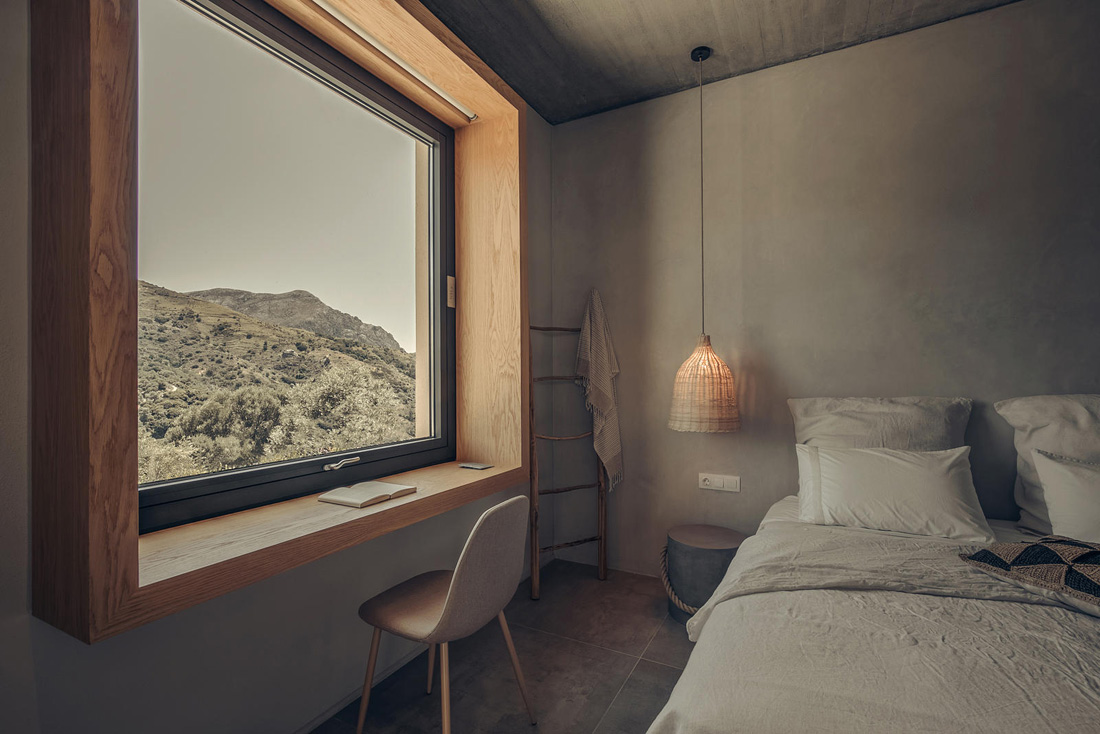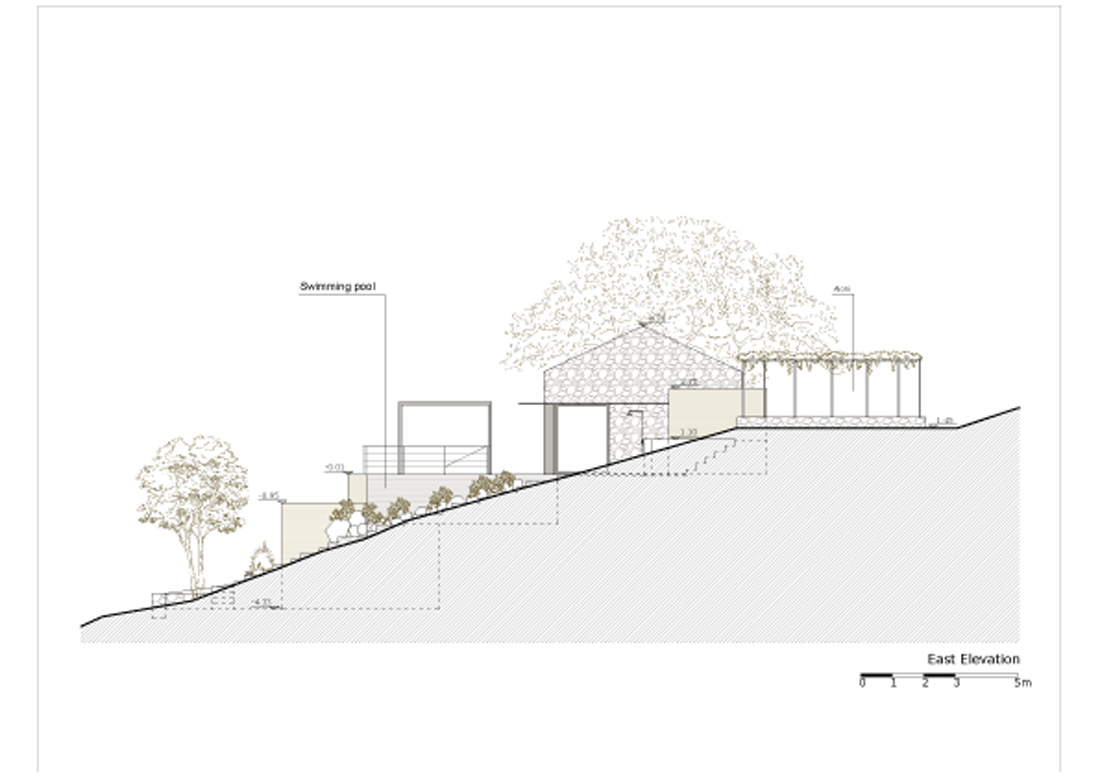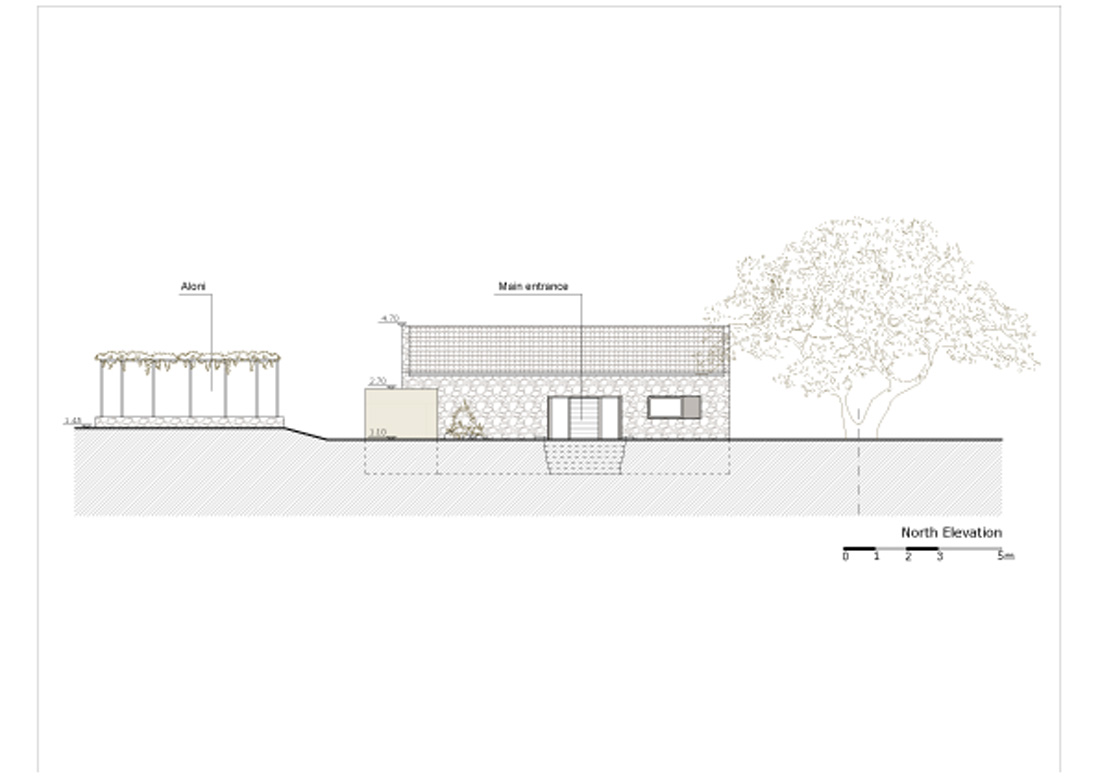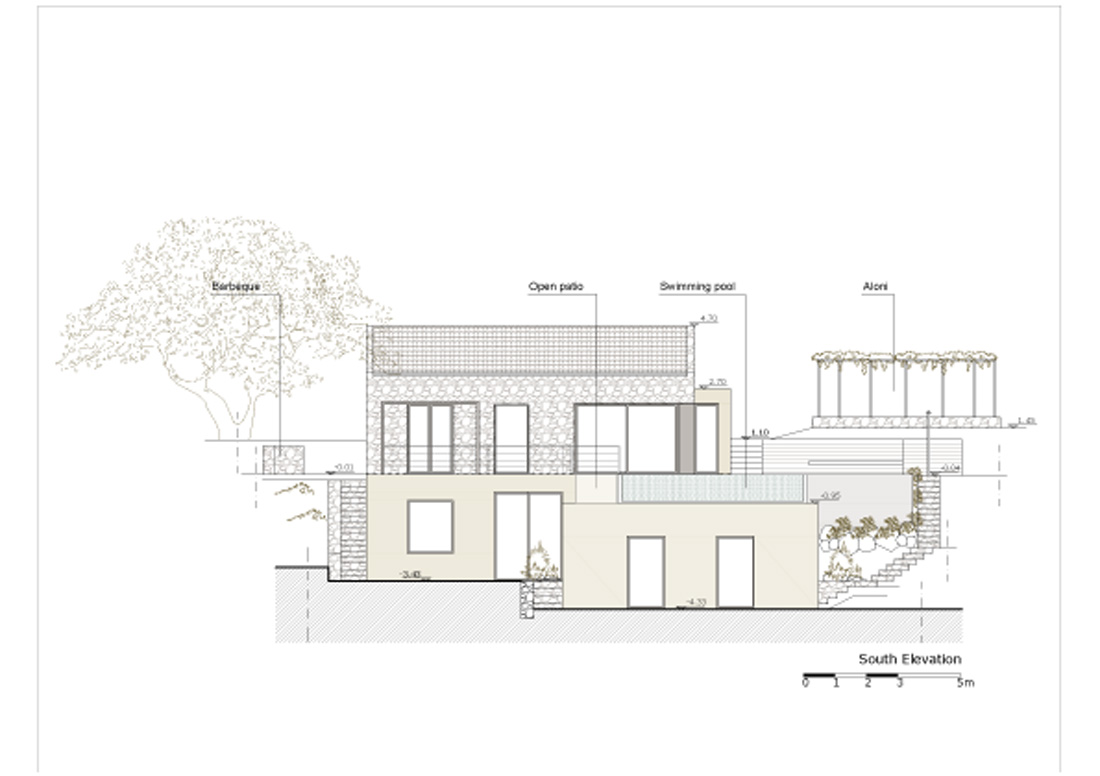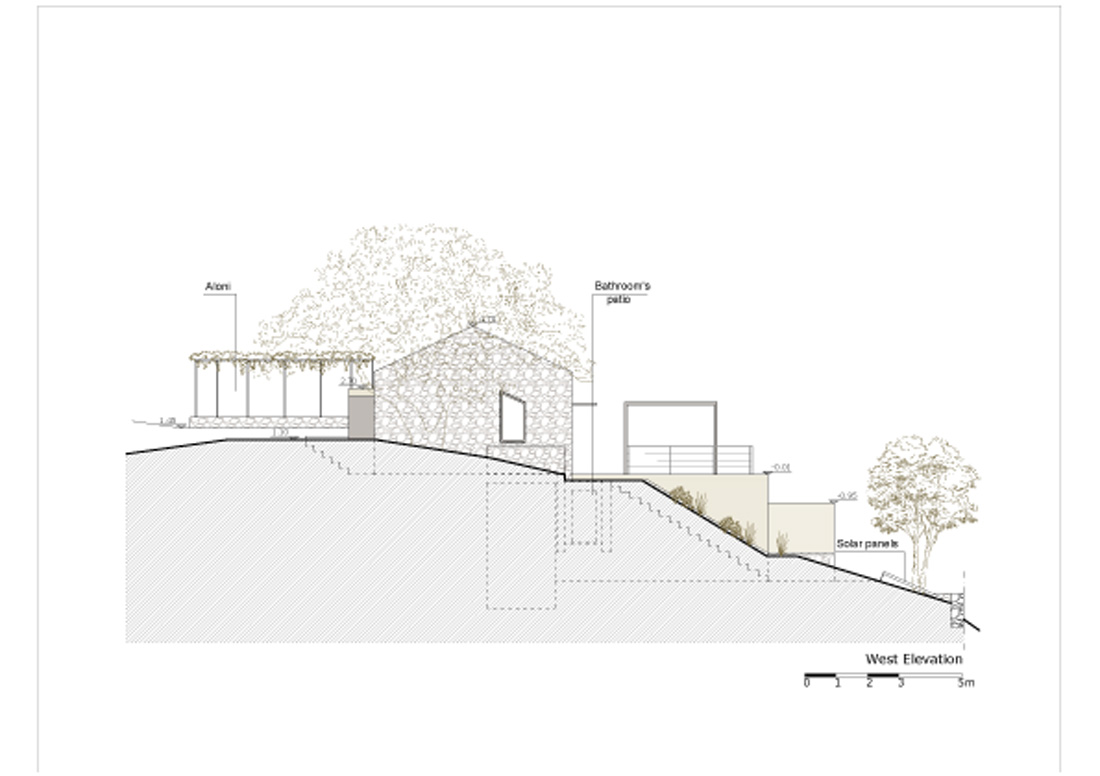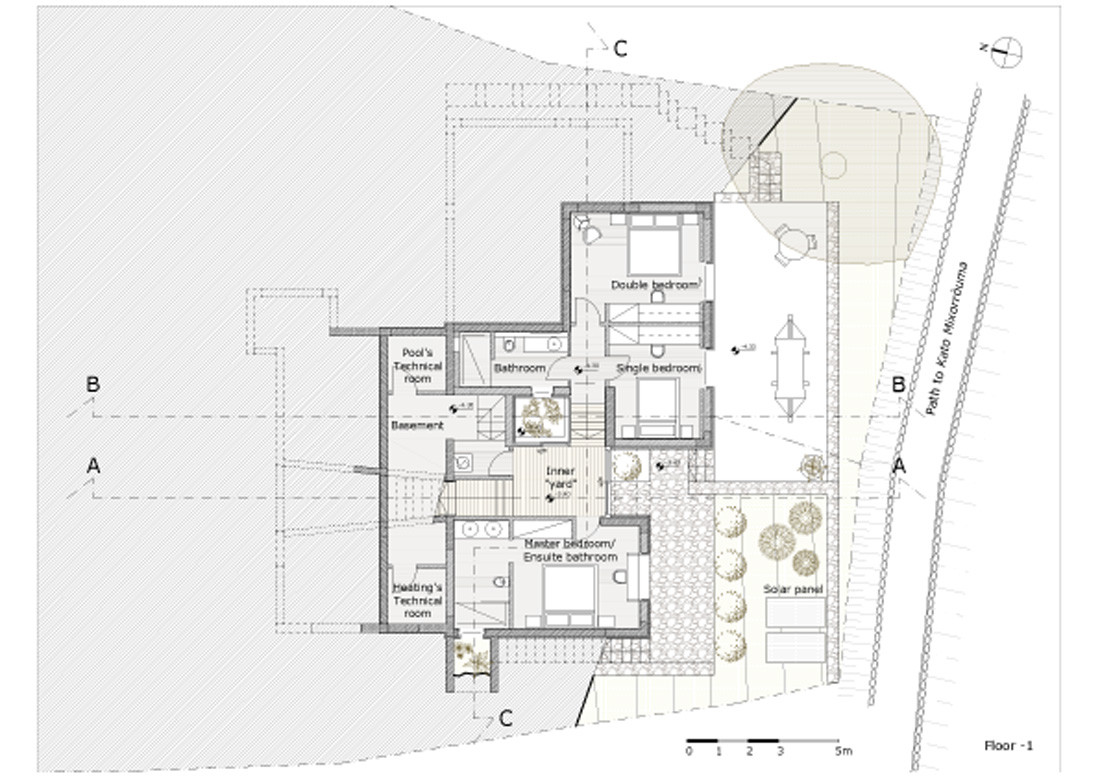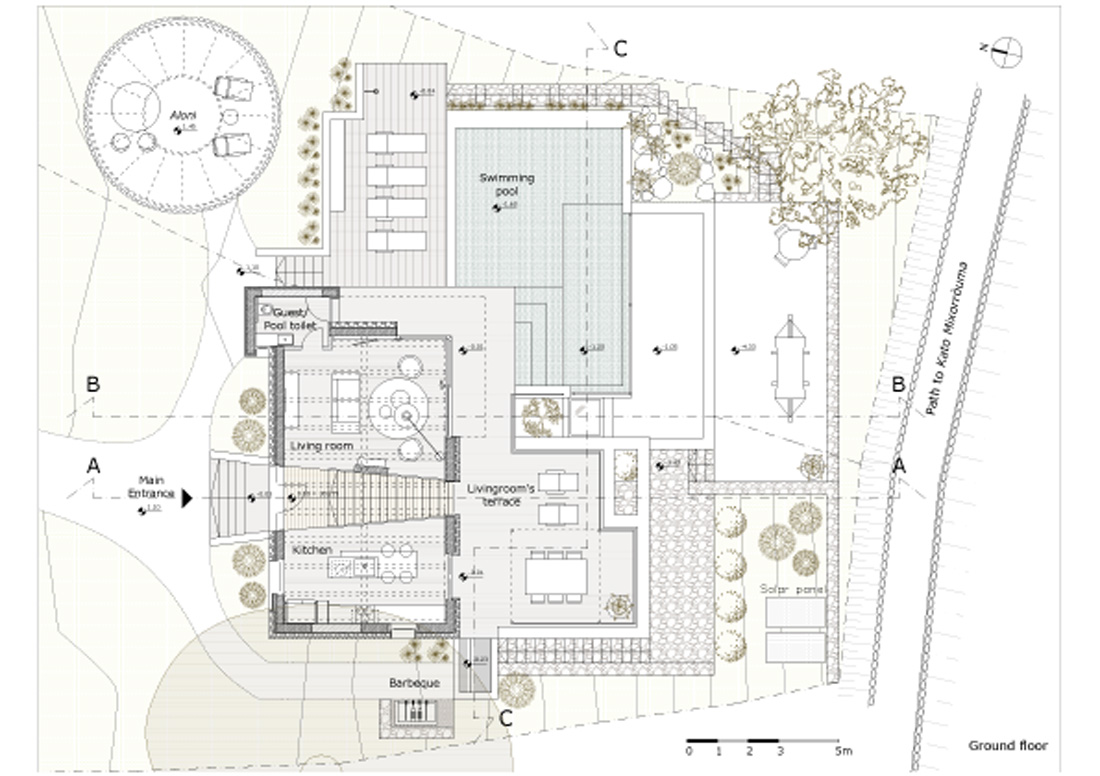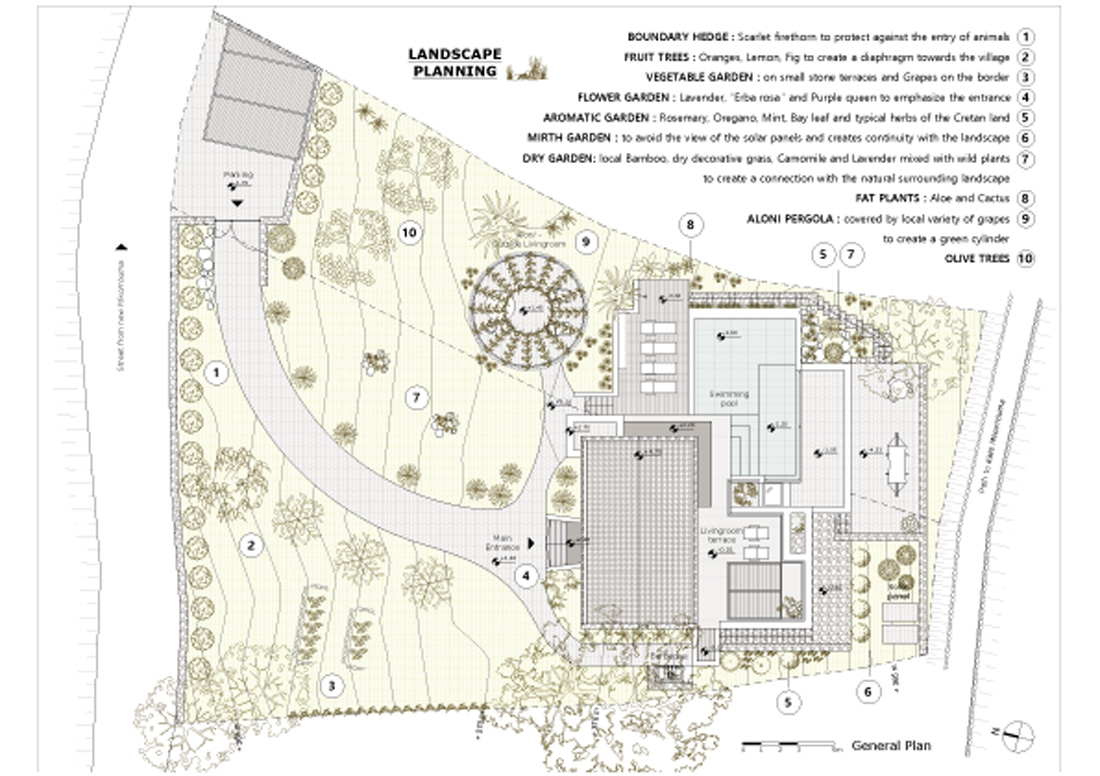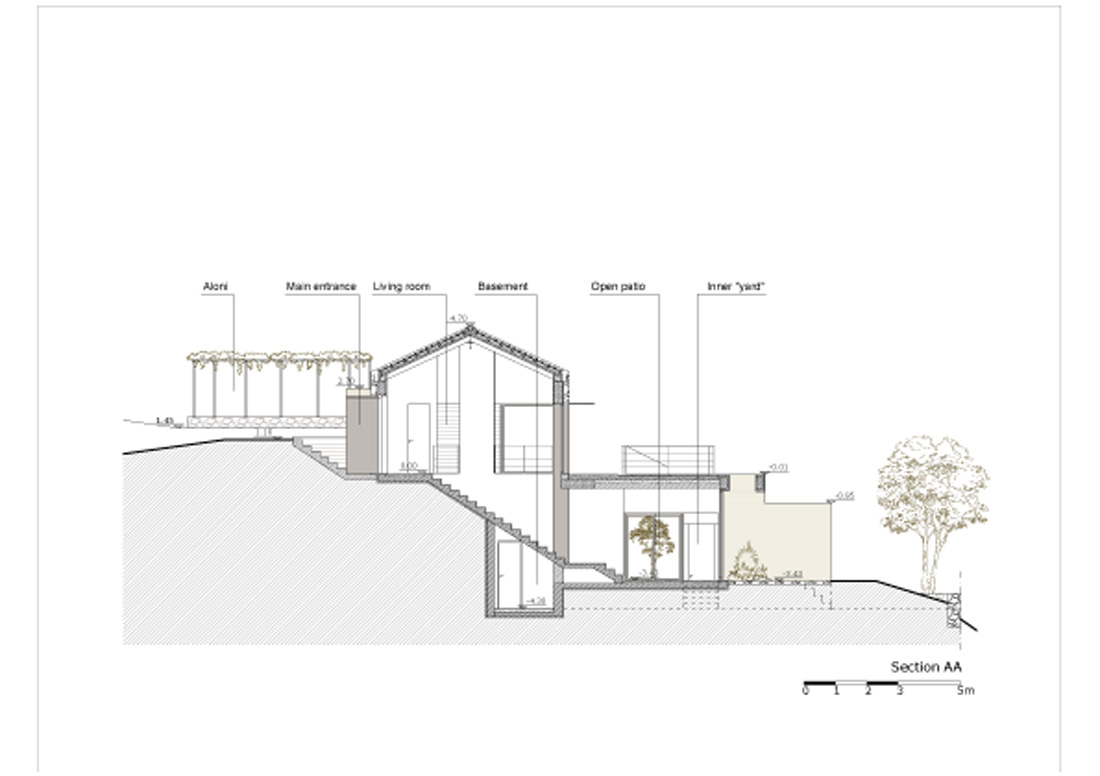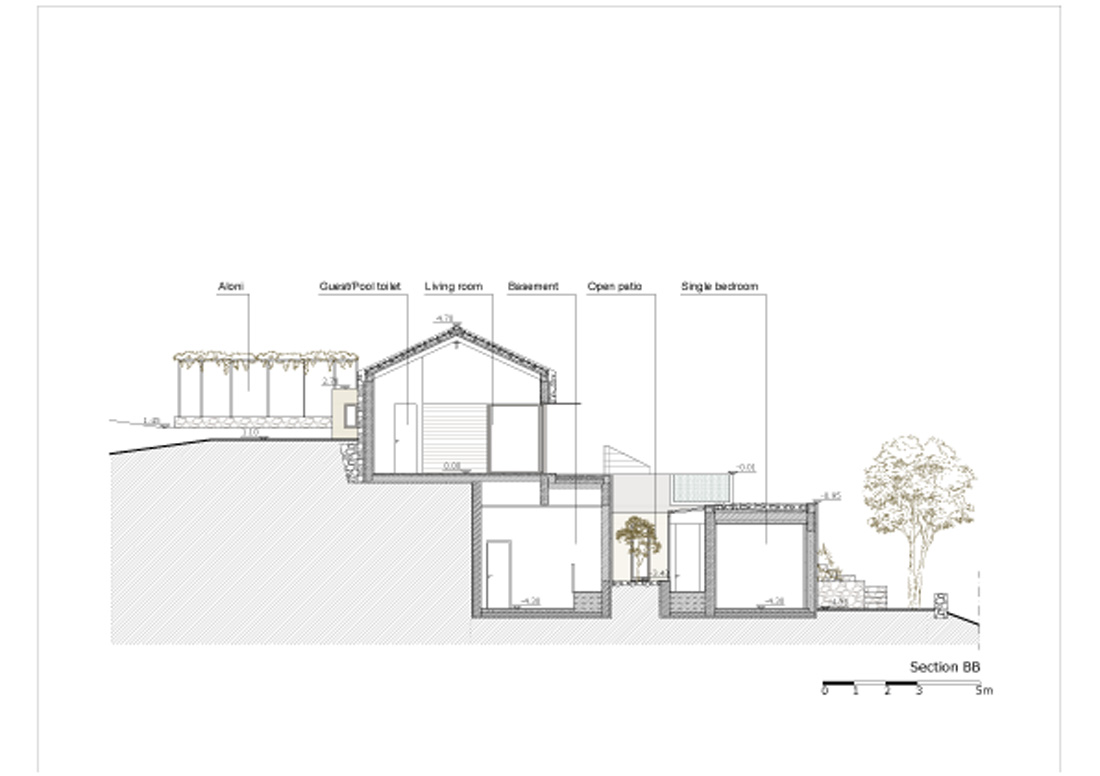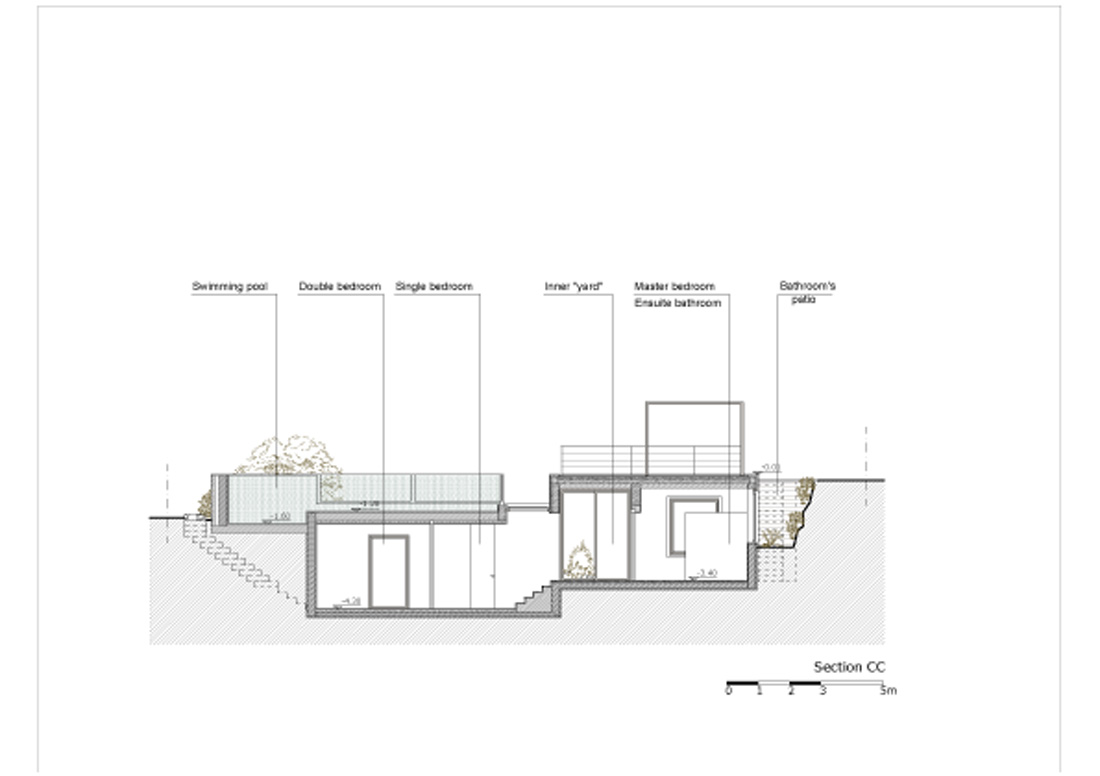 Credits
Architecture
POLYERGO; Chiara Armando Architect – Interior designer – Landscape designer, Yiannis Polychronakis Project Manager (Msc-Meng), Stavros Polychronakis Engineer (Meng), Vittoria Spinoni Architect collaborator
Client
Private
Year of completion
2019
Location
Mixxorouma, Municipality of Agios Vasileios, Prefecture of Rethymno – Greece
Total area
240 m2
Project Partners
Main contractor
POLYERGO
Other contractors
Anifandakis, Hilias Koundourakis, Stavros Petroiannaki, Yiannis And Michalis Polychronakis, Chorliafakis Zacharias, Ecodomi Stagakis, Kafkas, Lentzakis, Kostantoulakis, Thermodomi Tatarakis, Pesvanti K. sons O. E., Welcome Stores, made furniture, Adamidis ceramic, Grada home interiors, Almeco contract forniture, NOVA LUCE, Viokef Lighting, Zambelis lighting, Alumil, Whirlpool- Bosh appliances, BIOTZA in'n'out furniture, HALL2 O.E., Hilias Koundourakis
Related posts
Powered by