The interventions in the monument follow the contemporary principles of conservation theory and practice for revealing the original substance and for respecting the different phases of its history. Contemporary means and techniques are used to recreate the spatial features of the church while only elements with indisputable evidence are restored.
All interventions are reversible and the original substance is protected from further damaging.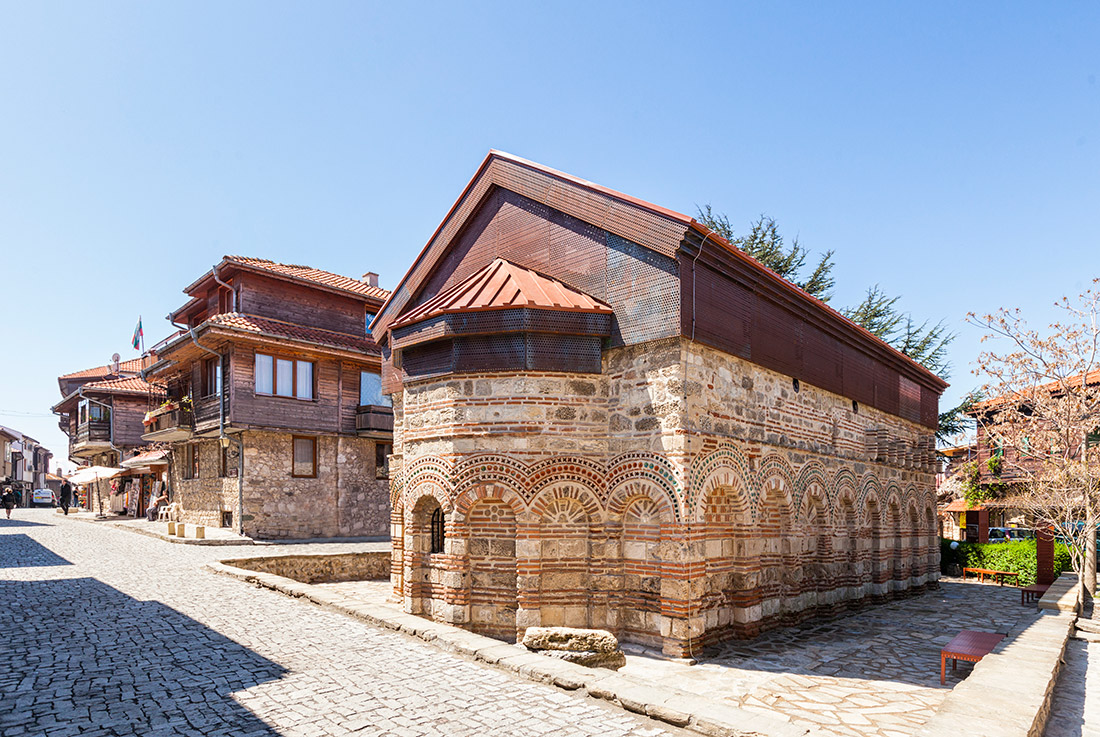 The Ancient City of Nessebar is listed in the UNESCO World Heritage List and the church "Saint Paraskeva" (13th century) is important part of its universal value. Notwithstanding the destruction of nearly 1/3 of the original volume and height of the church and several restorations and different other interventions, its original substance survived till nowadays comparatively well preserved.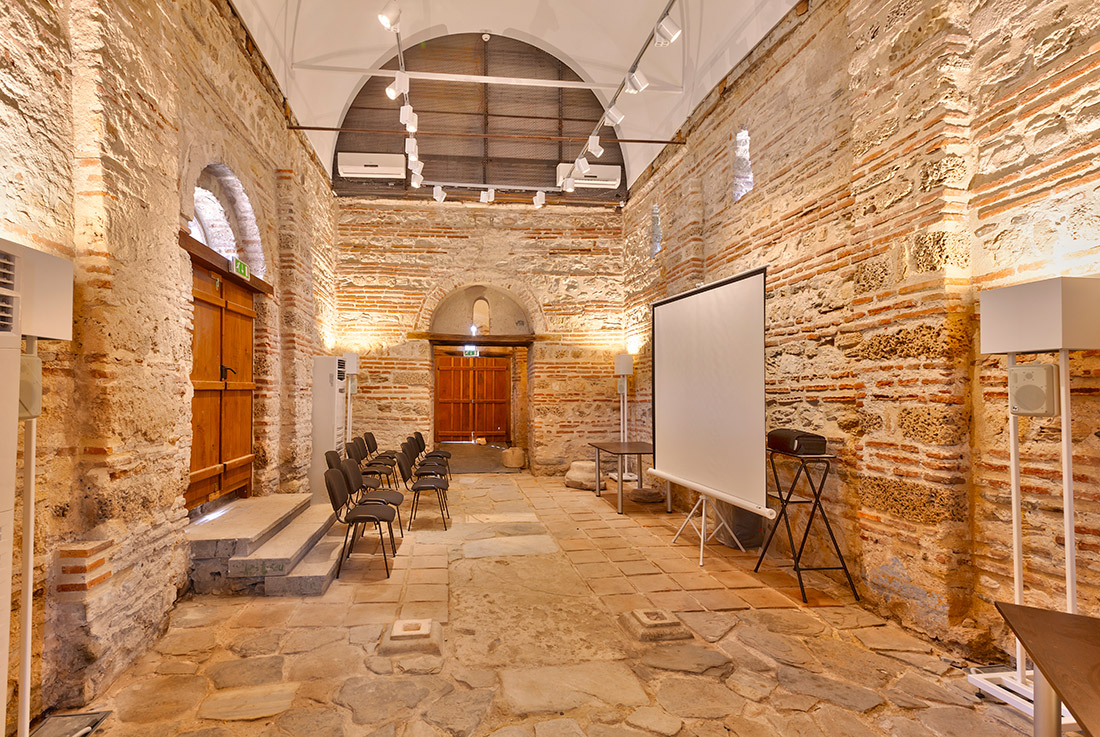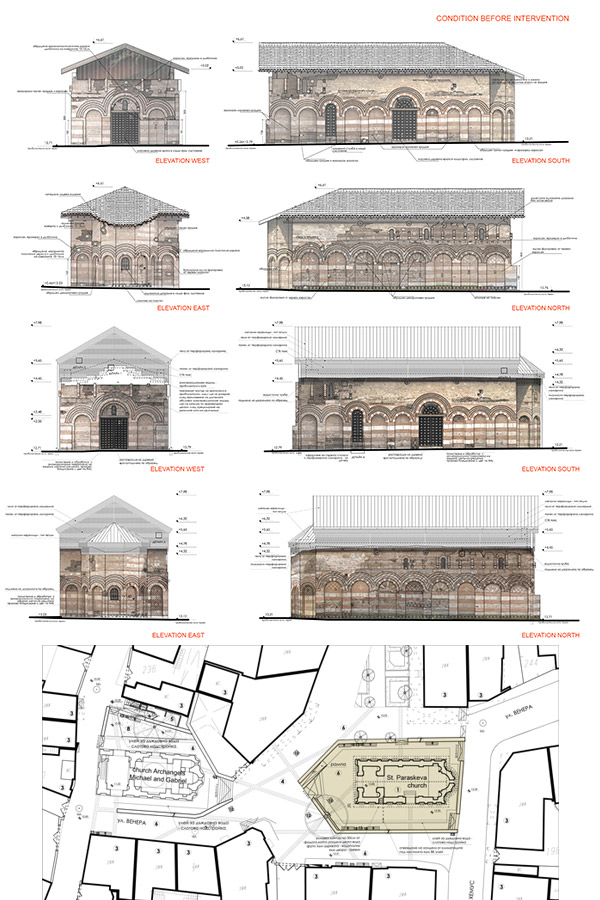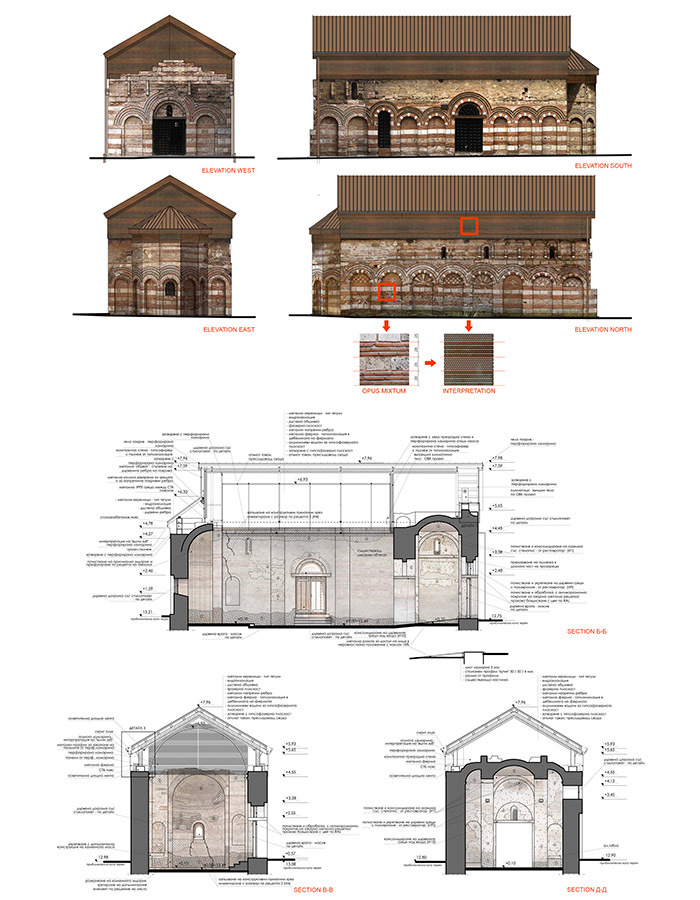 The church building has always been a public focal point, mediator and interpreter of culture. The contemporary intervention restores that key role in the urban composition and its character as a bench mark in the cityscape. The new function – a cultural-informational hub, continues the important role of the building for the historical city. Contemporary diverse functions are introduced – exhibitions, concerts, 3D projections, cartoons, documentaries, art films, related to the historical development of the city, its cultural monuments and for common cultural heritage education.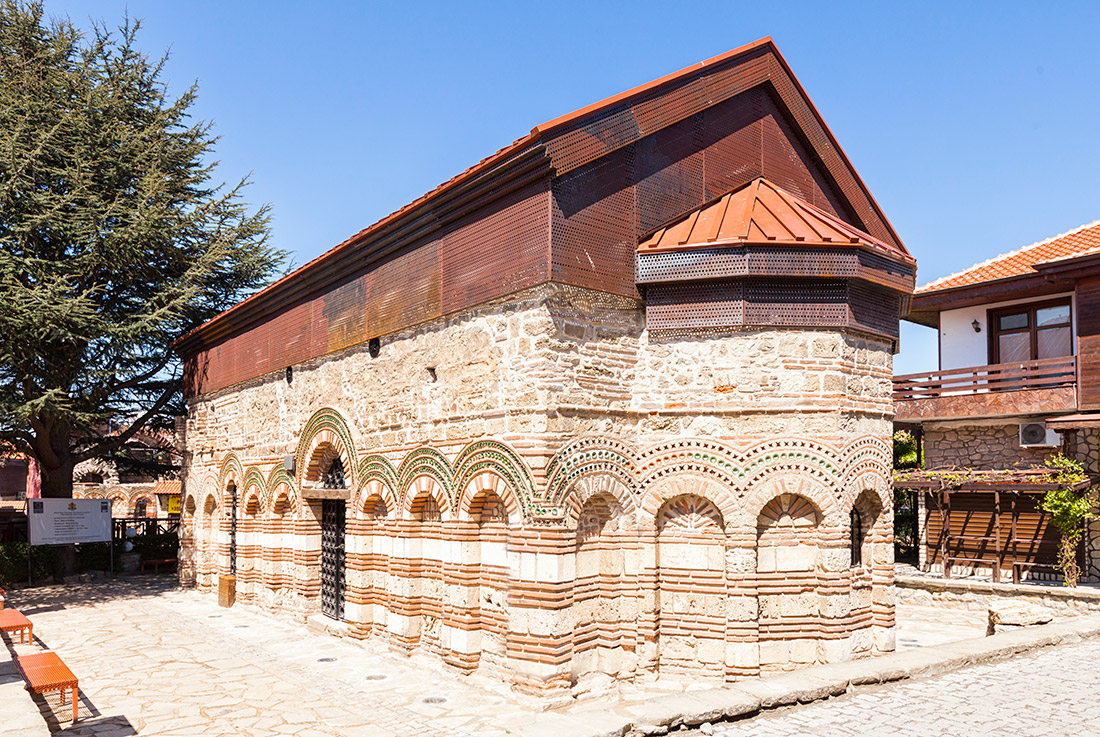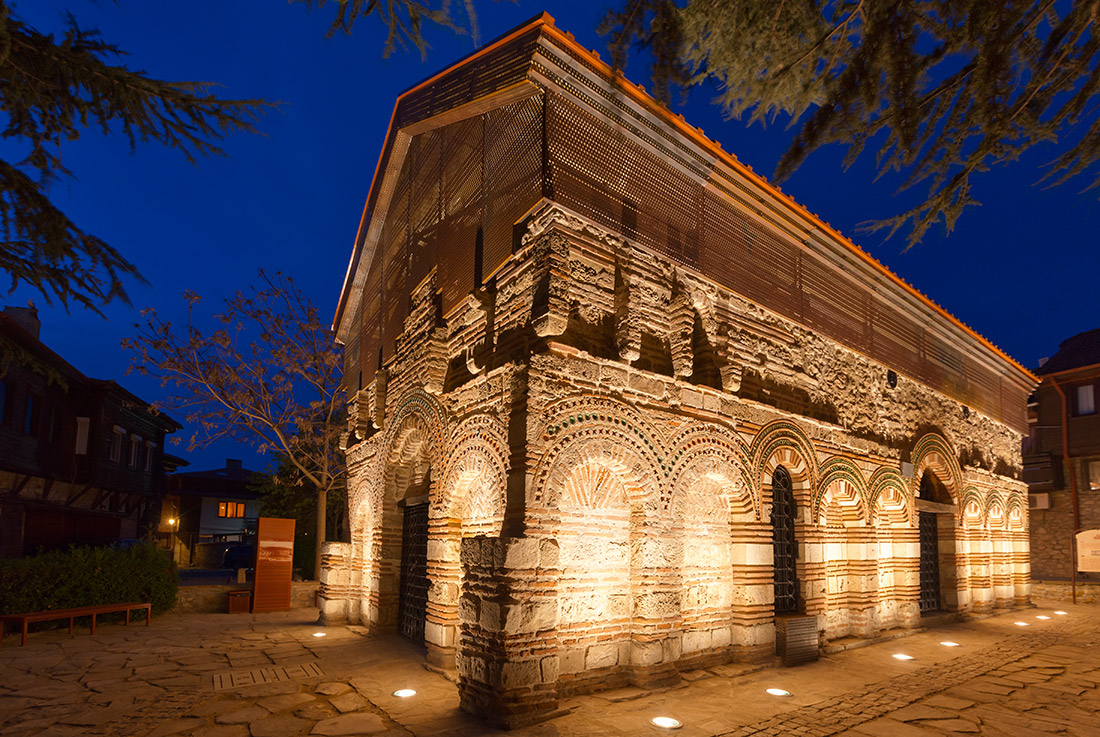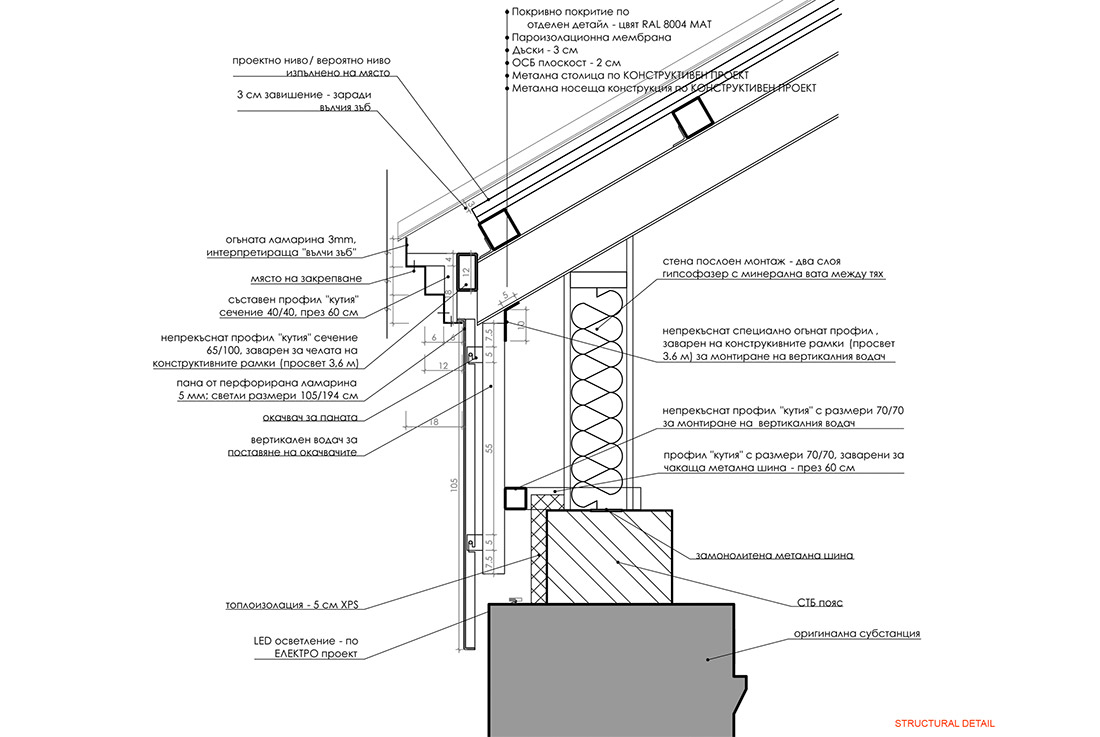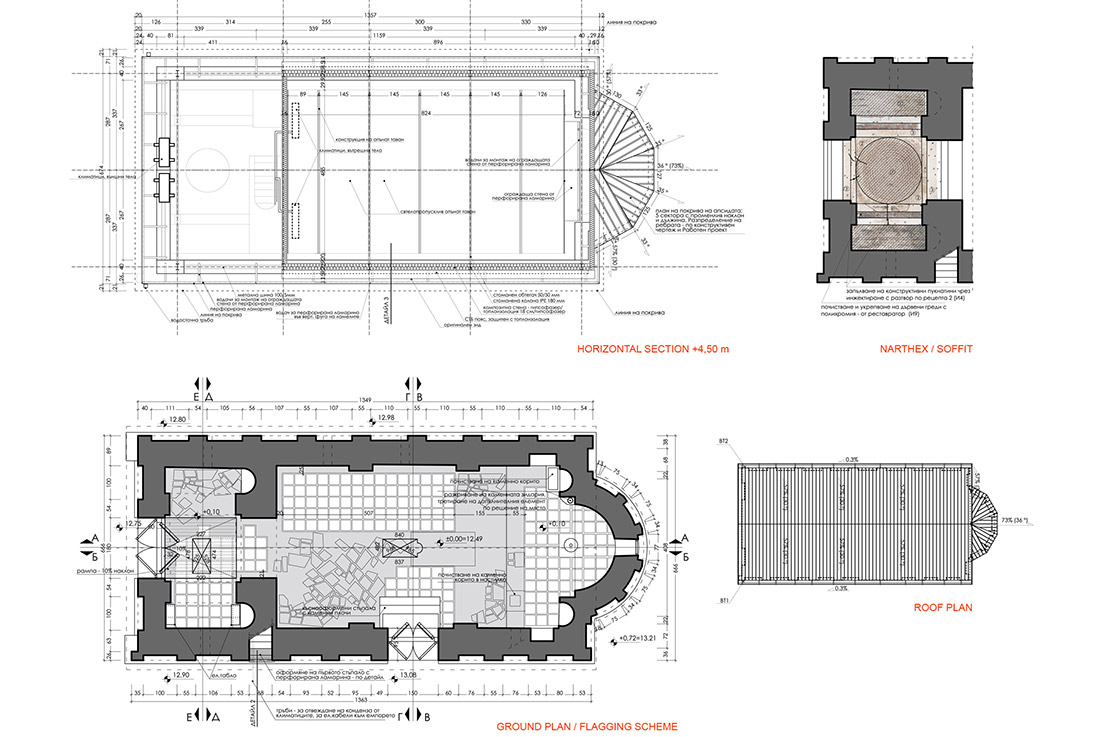 Todor Mihaylov has а PhD in History and Theory of Architecture and has a wide range of interests – from conservation to contemporary architecture and urban planning. Currently teaching in Faculty of Ecology and Landscape Architecture and co-founder of a small independent studio with Elitsa Andreeva.
Elitsa Andreeva is an architect with interests in different aspects of architecture and extensive knowledge in cultural heritage. Simultaneously preparing a PhD in Conservation and adaptation.
Emilia Kaleva is a cultural heritage conservation architect, a member of "History and Theory of Architecture" department at UACEG-Sofia, holds a PhD in heritage conservation, a member of ICOMOS Bulgaria.
Aleksandra Vadinska is a conservation architect. Interested in protection of cultural heritage and educating in good and bad preservation practices. Currently making a PhD research in Conservation of Stone.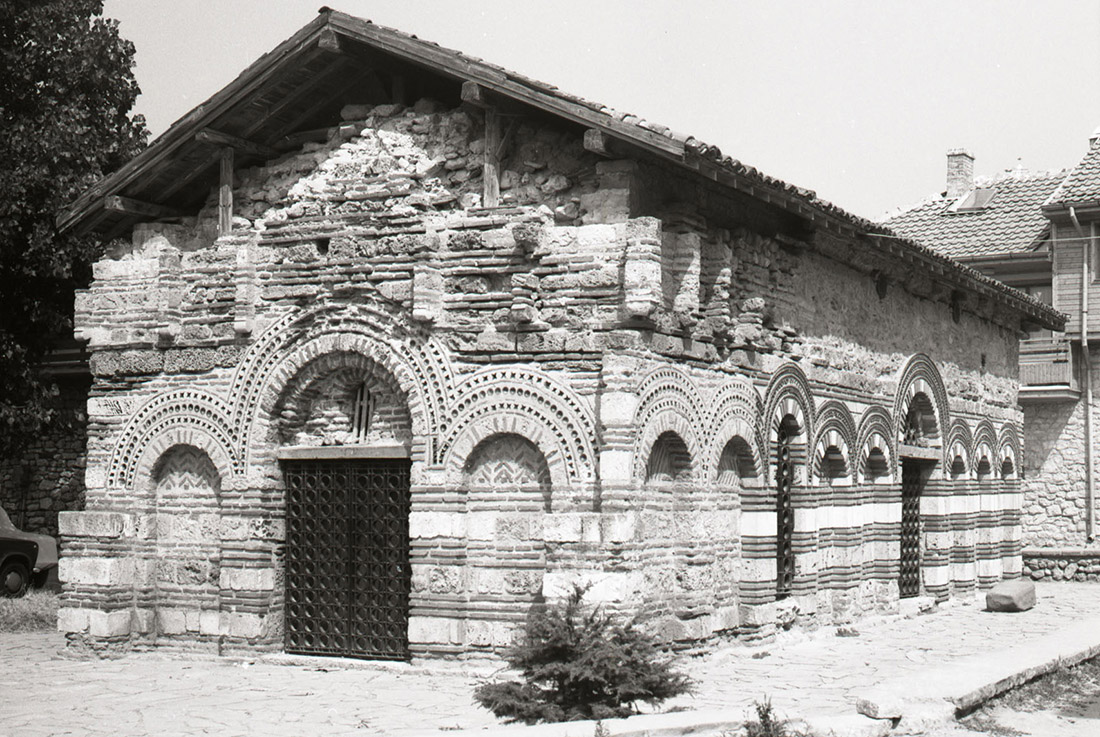 CONSERVATION, RESTORATION AND ADAPTATION OF CHURCH "ST. PARASKEVA", NESSEBAR
Authors: Todor Mihaylov, Elitsa Andreeva, Emilia Kaleva, Aleksandra Vadinska
Investor: Nessebar Municipality
Photos: Evgeni Dinev
Year of completion: 2014
Location: Nessebar, Bulgaria
Total area: 95 m2