The project refers to the unification and projection of open public space of the neoclassical neighbourhood in the civic centre of the town of Paphos, which over the years was downgraded and its squares were degenerated into vast parking places.
The redesign aims to restrict the presence of cars, to facilitate the use of space by the pedestrian, to upgrade and enhance the squares.
The project was assessed of high priority in order to host, in its two central squares, the opening and closing ceremonies of "Paphos 2017" and other events of the European Capital of Culture.
A basic grid extends throughout the project's area. Additional lines/ engravings spring out from the two main monuments of the two squares, reinforcing their nuclear character and entity.
The remains of two carved tombs, dated from the Hellenistic and Roman period, were documented, protected with slender, light and reversible covers against the rain and the harsh Mediterranean sun, and exposed to the public.
Marble, white for lines and pale grey for paving areas, in various surface textures and sizes, achieves uniformity through diversity and standardization through alternation. Marble, as a vehicle of memory, strengthens the identity and the neoclassical character of the area and adds to the town's most prominent space a sense of austere luxury.
What makes this project one-of-a-kind?
Beyond the mere practical issues, the historic continuity and projection of the area's special and unique character were considered as the main tasks. The proposal should be bold, yet not subversive, original and unique, without expressing anxiety or demonstrating awkward design manoeuvres.
Text provided by the architects.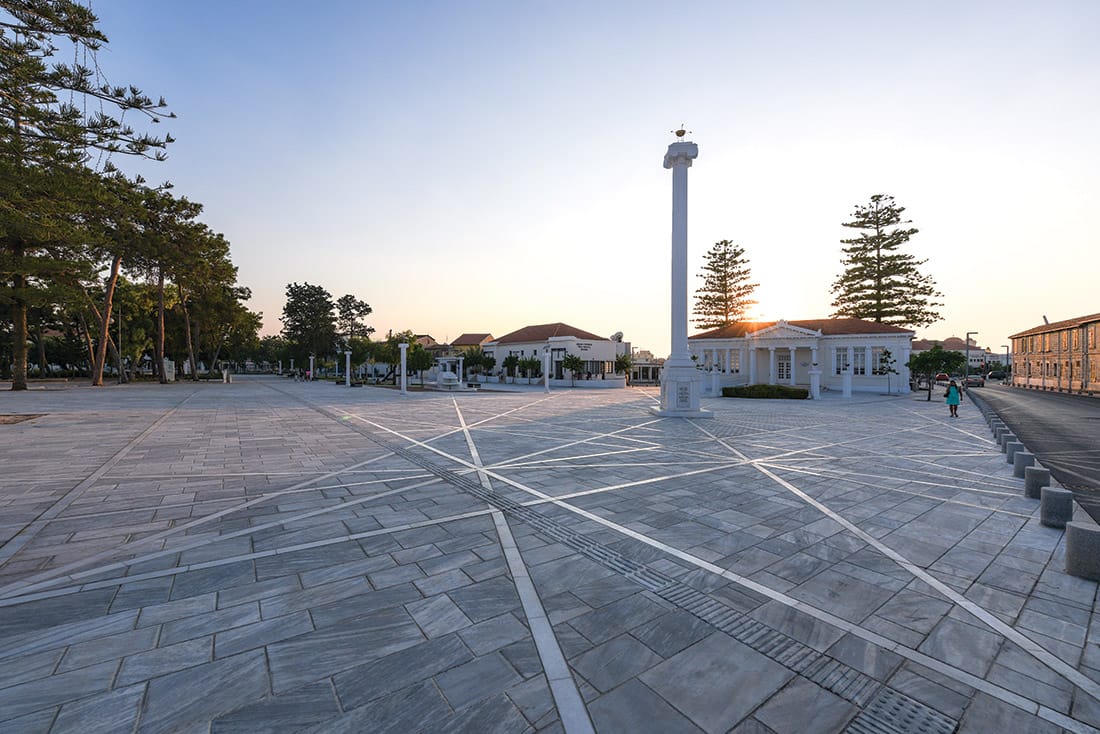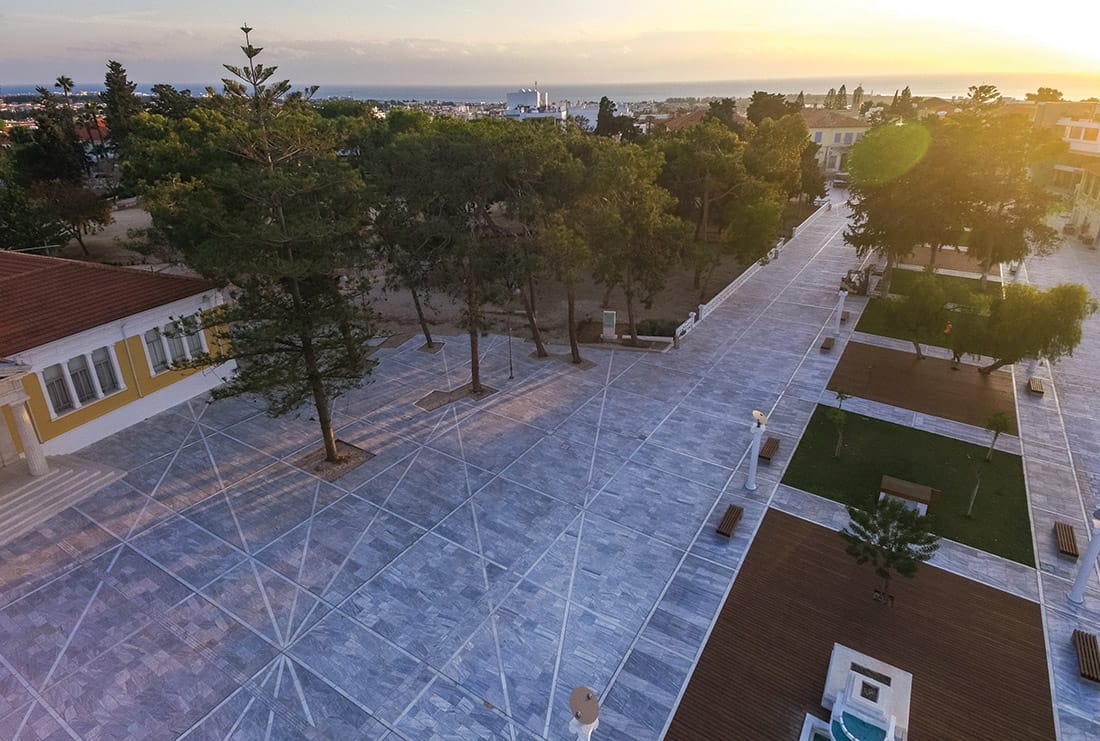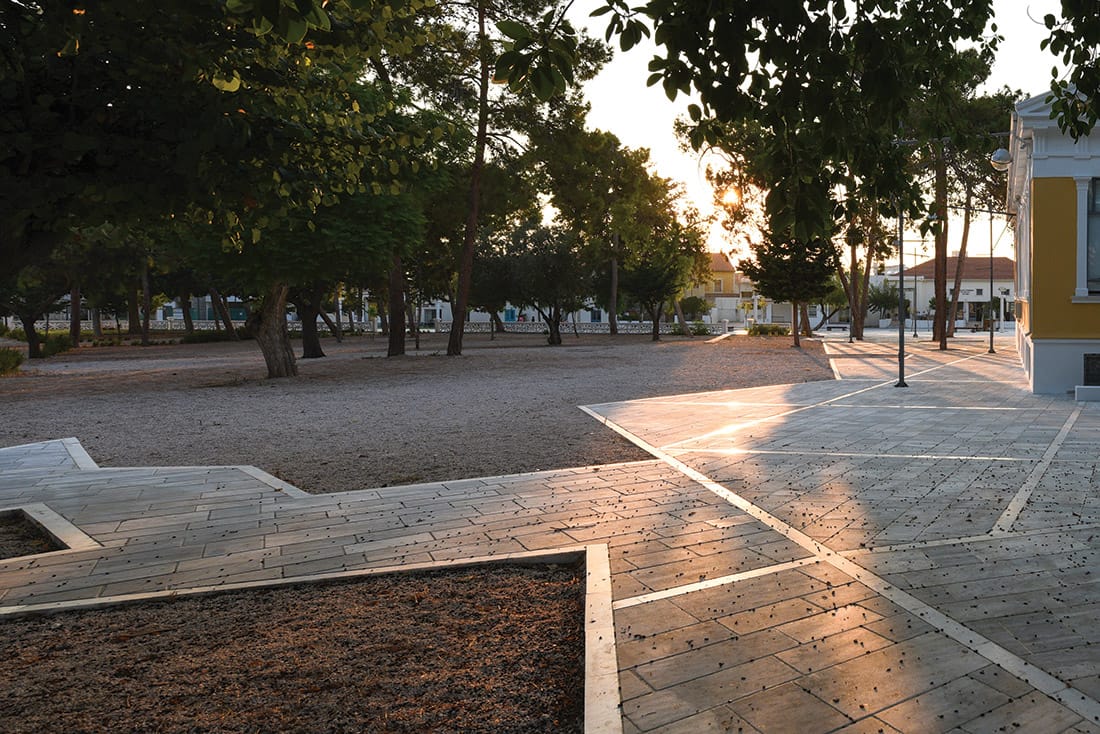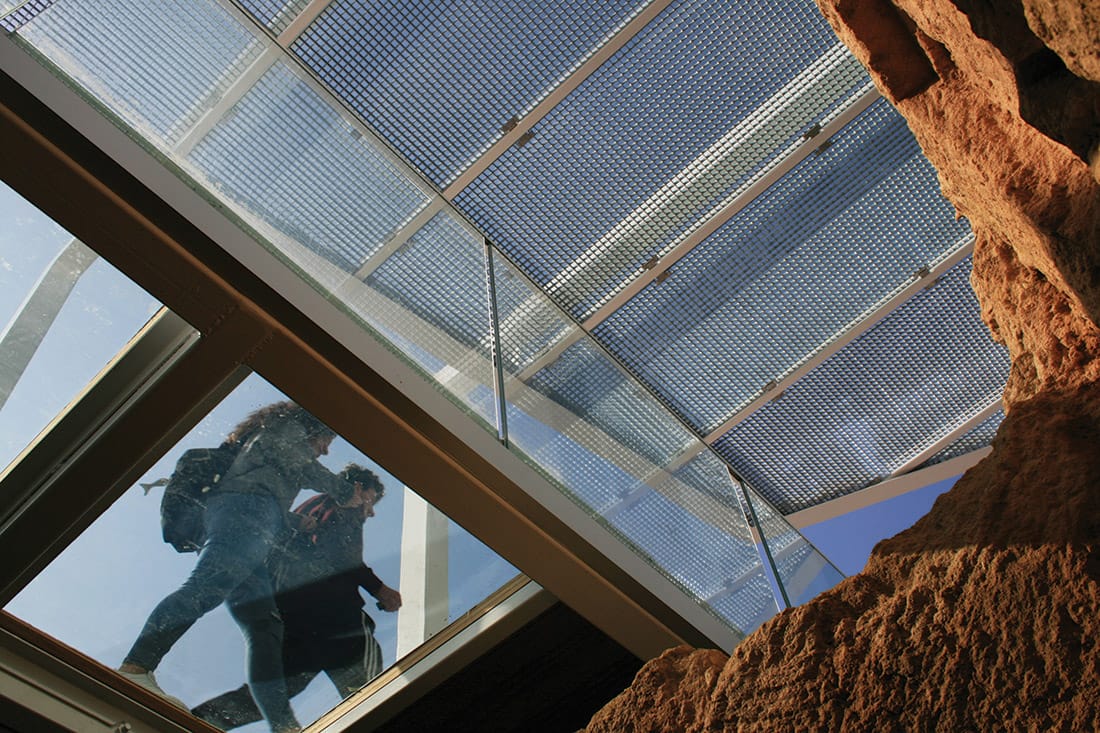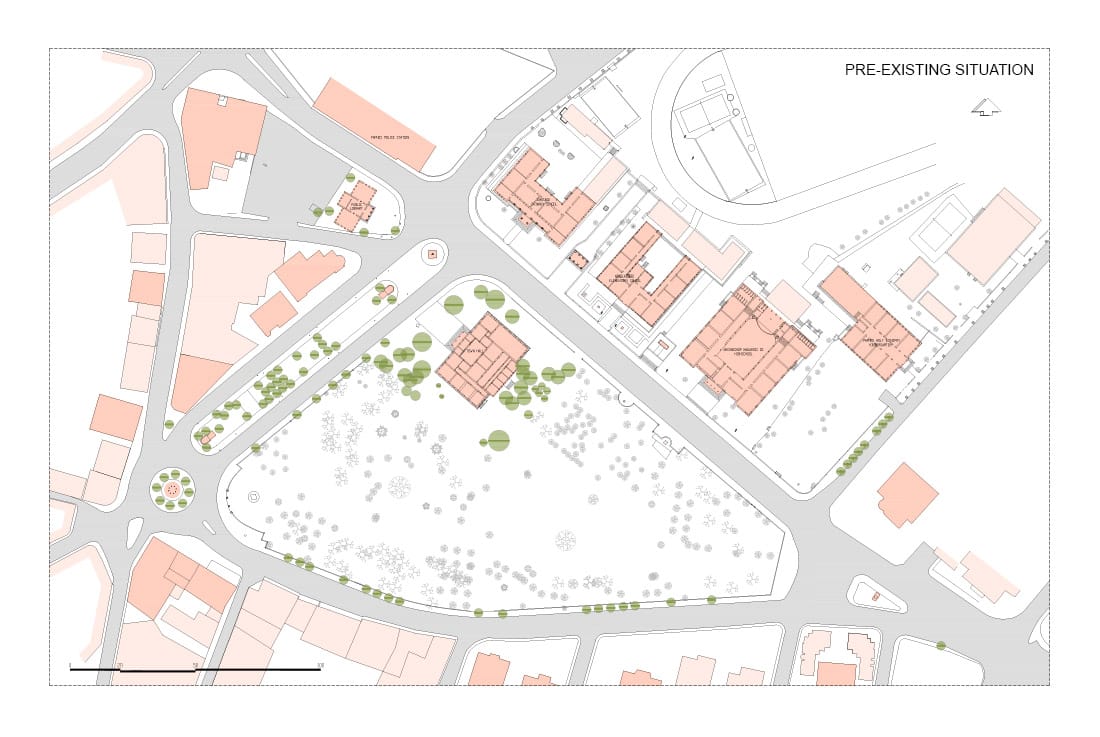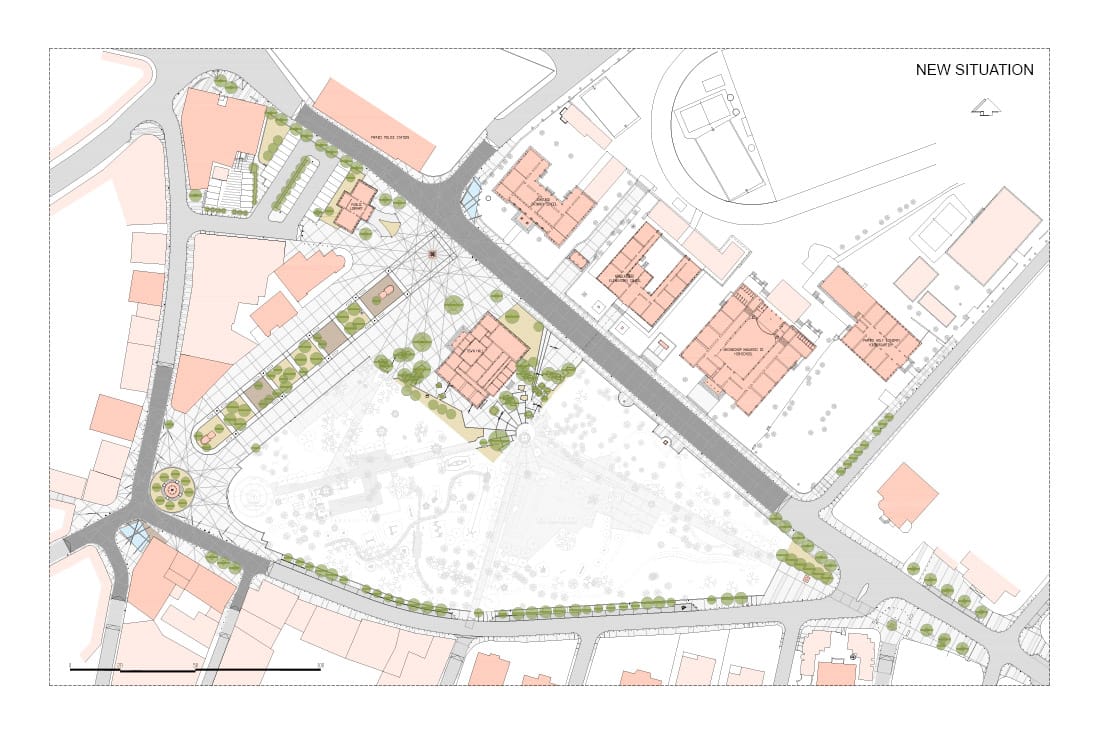 Credits
Architecture
Yiannis Agisilaou, Georgios Kalavas; Ak Architectural Workshop
Client
Paphos Municipality
Year of completion
2017
Location
Paphos, Cyprus
Area
Total area: 25.000 m2
Site area: 25.000 m2
Photos
Petros Nicolaou, Charis Solomou, Yiannis Agisilaou
Project Partners
OK Atelier s.r.o., MALANG s.r.o.
Related posts
Powered by