After completing John Pawson's major restoration of the thirteenth-century basilica of the Archabbey of Pannonhalma, UNESCO World Heritage Site, the Benedictine community has finished a concert hall with Robert Gutowski Architects. The new space is suitable for holding small scale chamber music concerts.
The high ceiling required for chamber music was accomplished by deepening the former gymnasium. Based on control measurements, frequency dependent reverberation time in the reconstructed hall is extremely constant in the entire audible range, and the type of decay is also ideal. Moreover, an important element of the hall's excellent sounding is the high diffusivity of the space, guaranteed by the uniquely designed ash wood panelling. Constant sound energy supply is also supported by a banded beech ceiling, broken design of the side walls, optimization of reflective, diffuser, and sound absorbing surfaces, built in membrane surfaces, and carefully designed seats.
Text provided by the architects.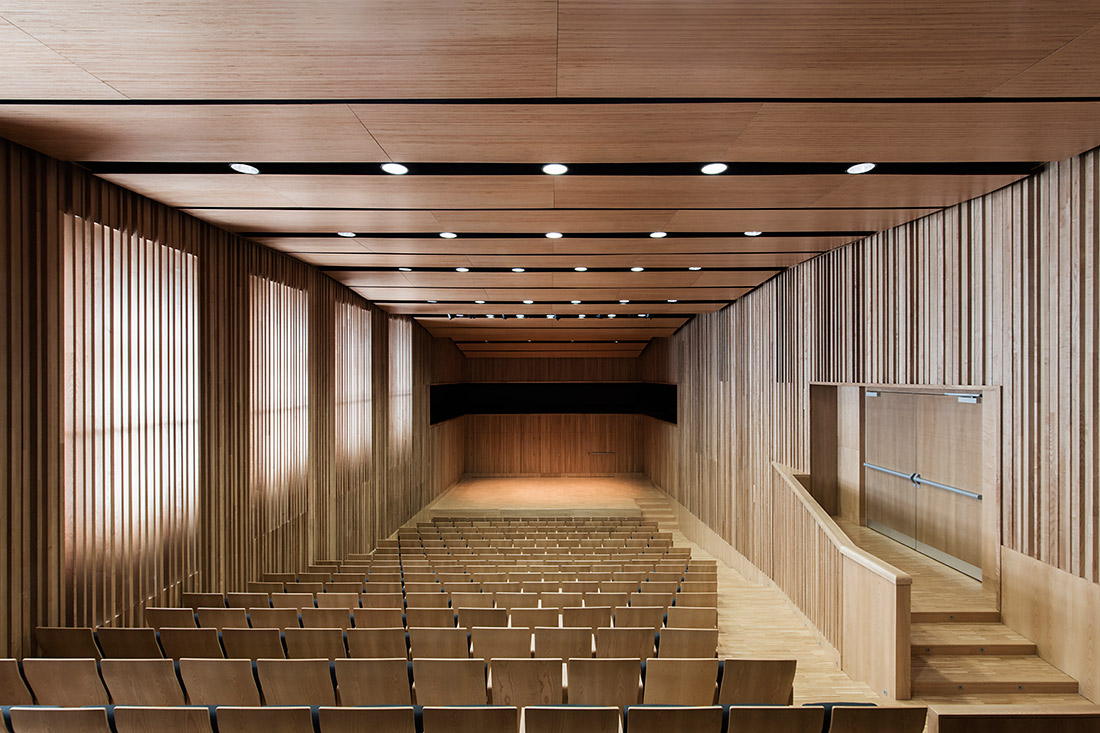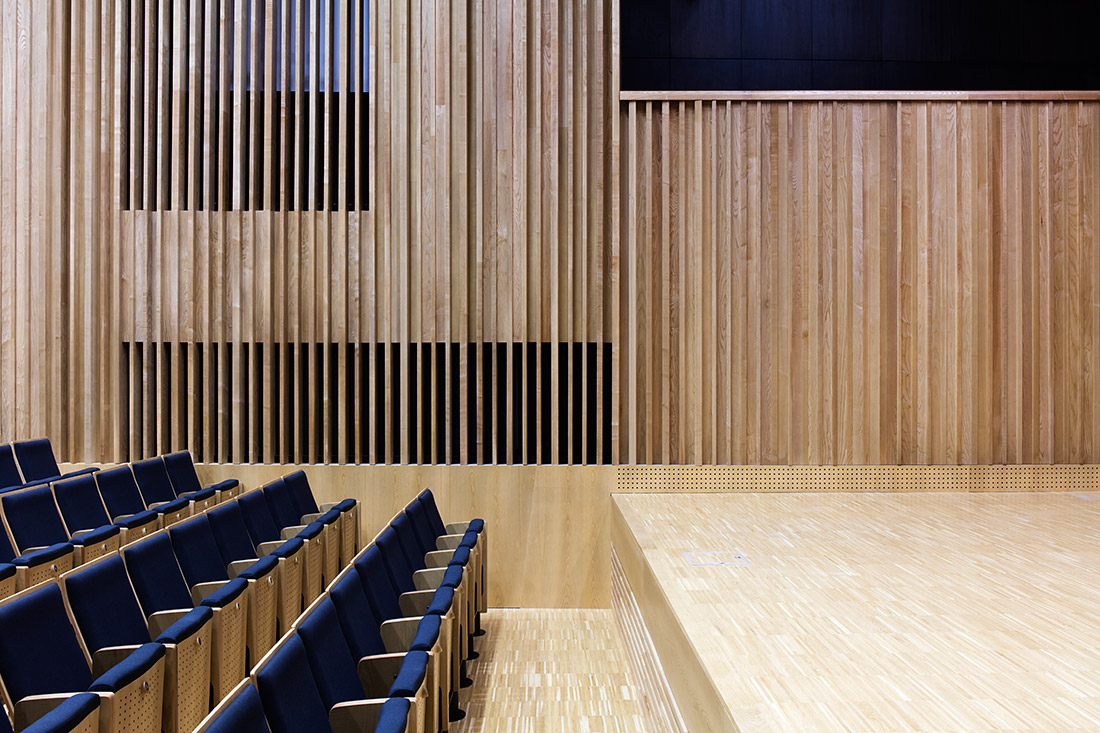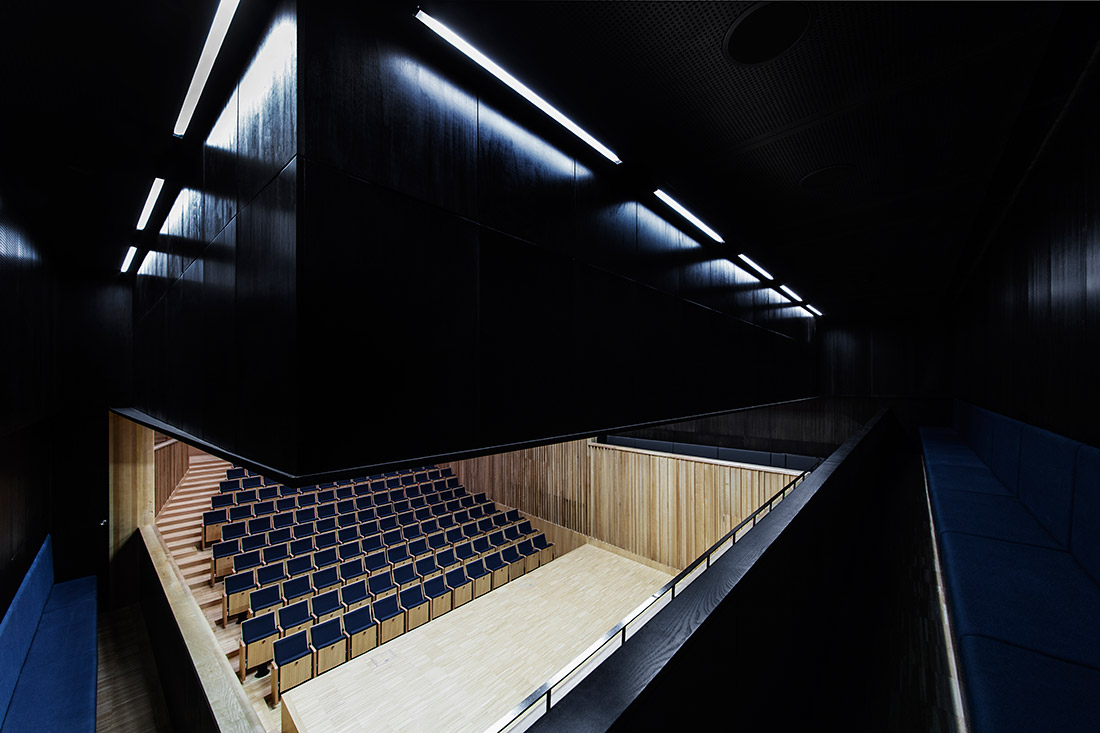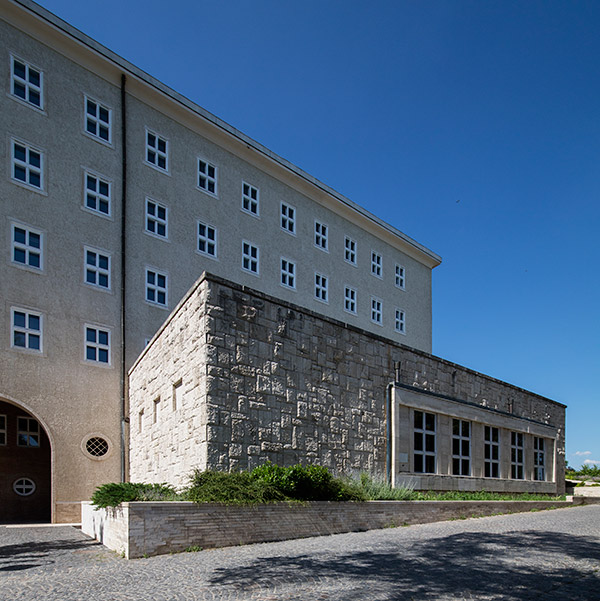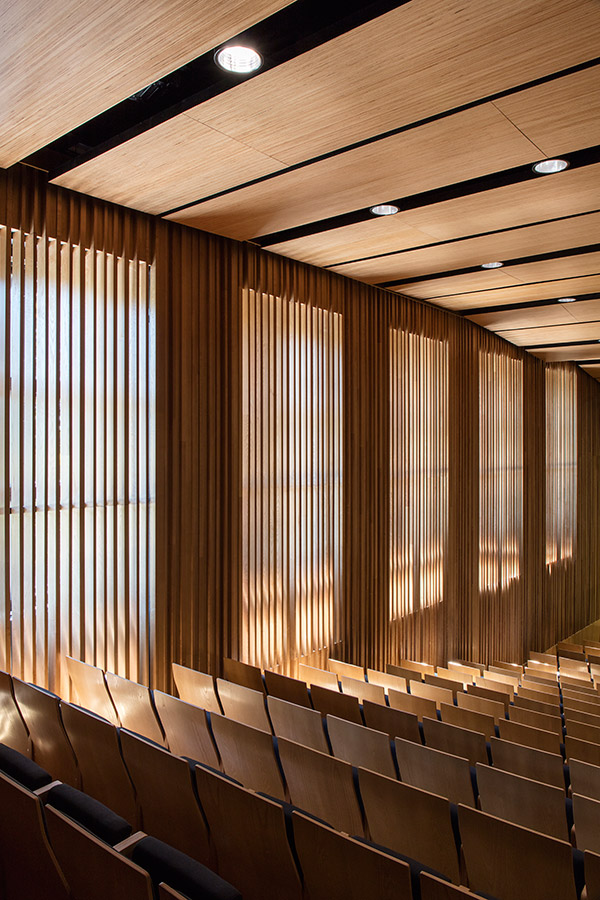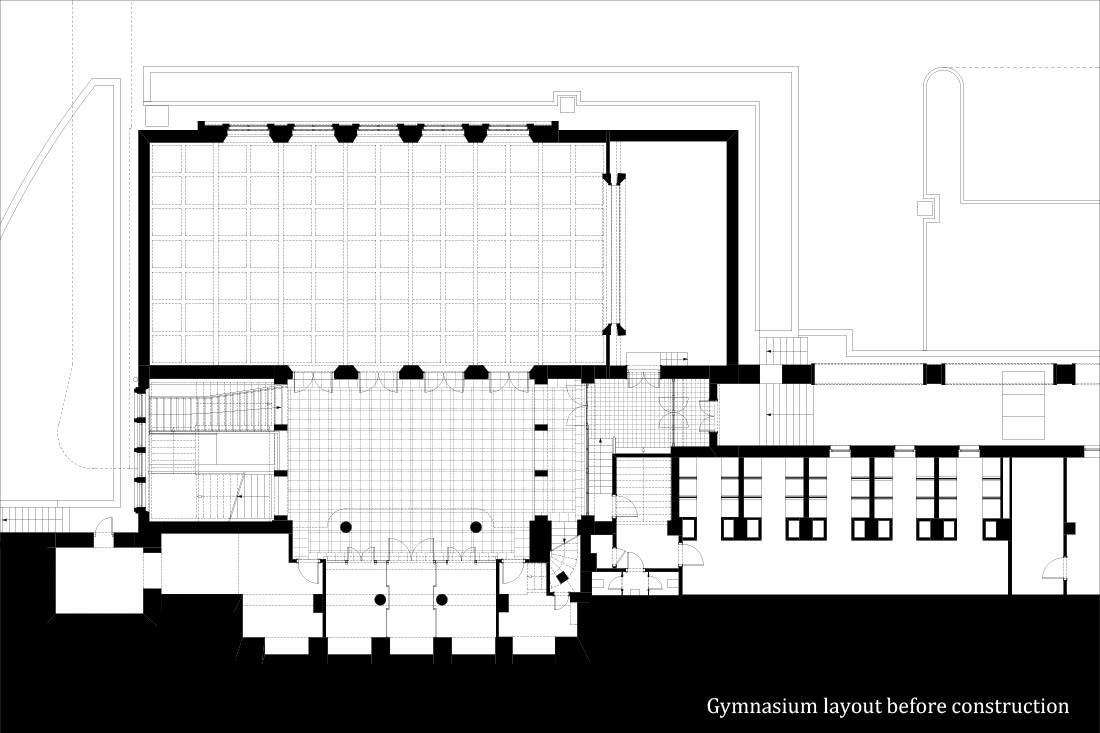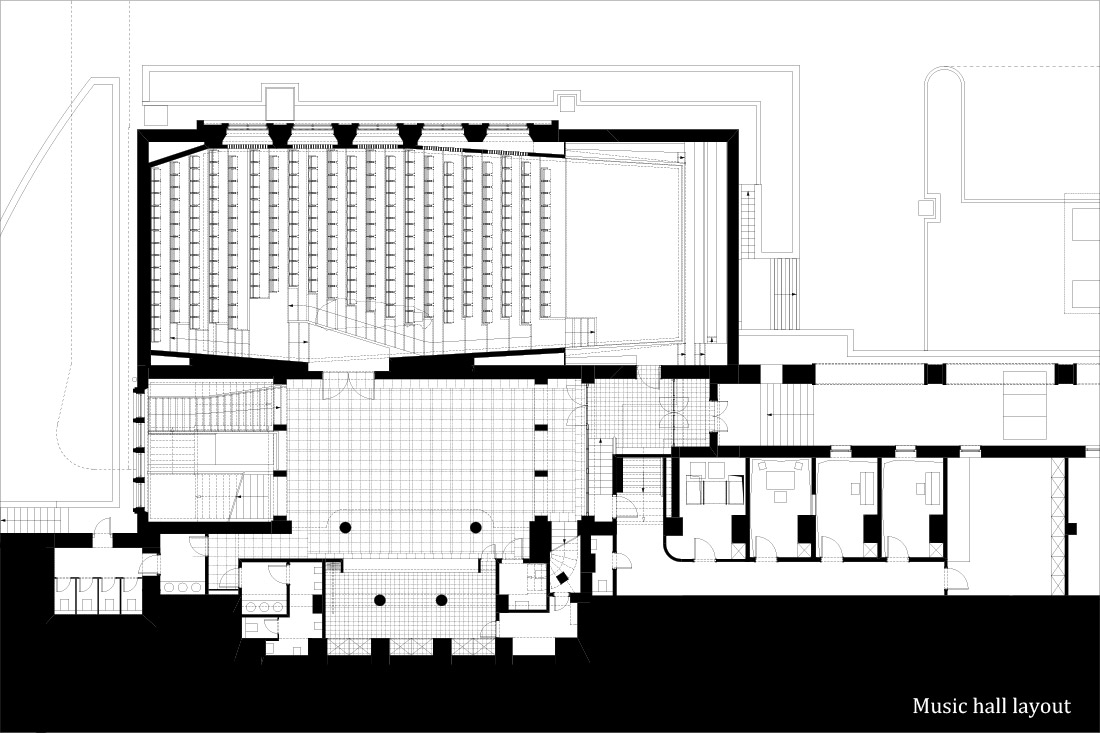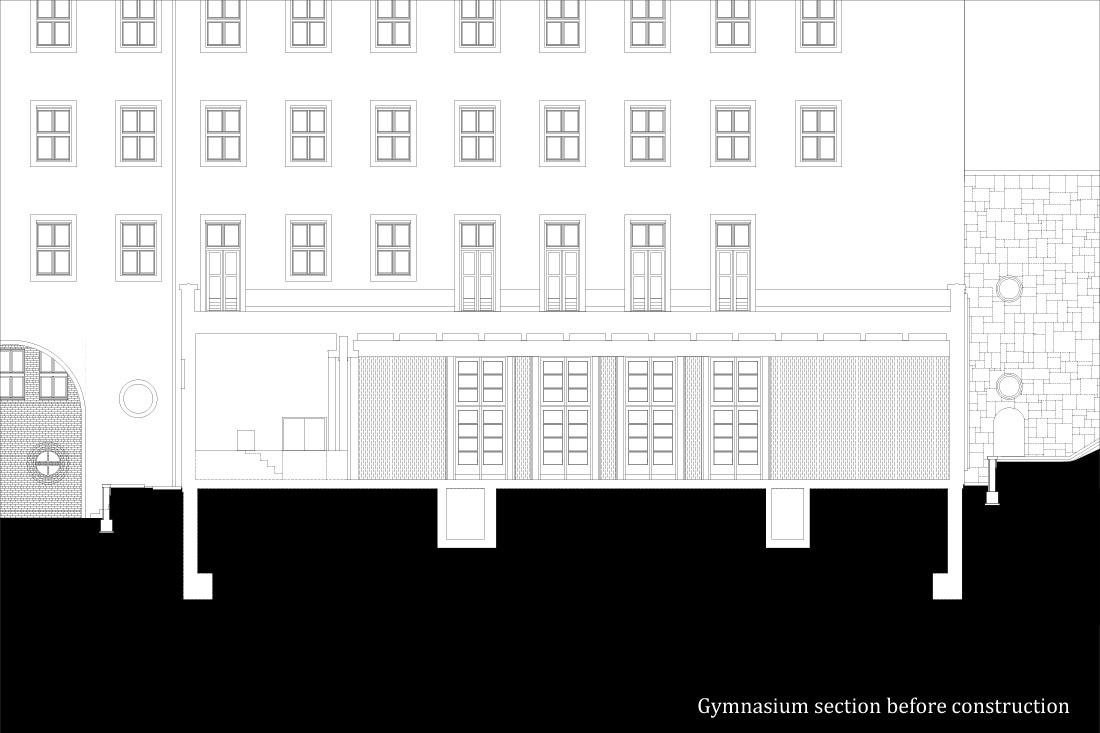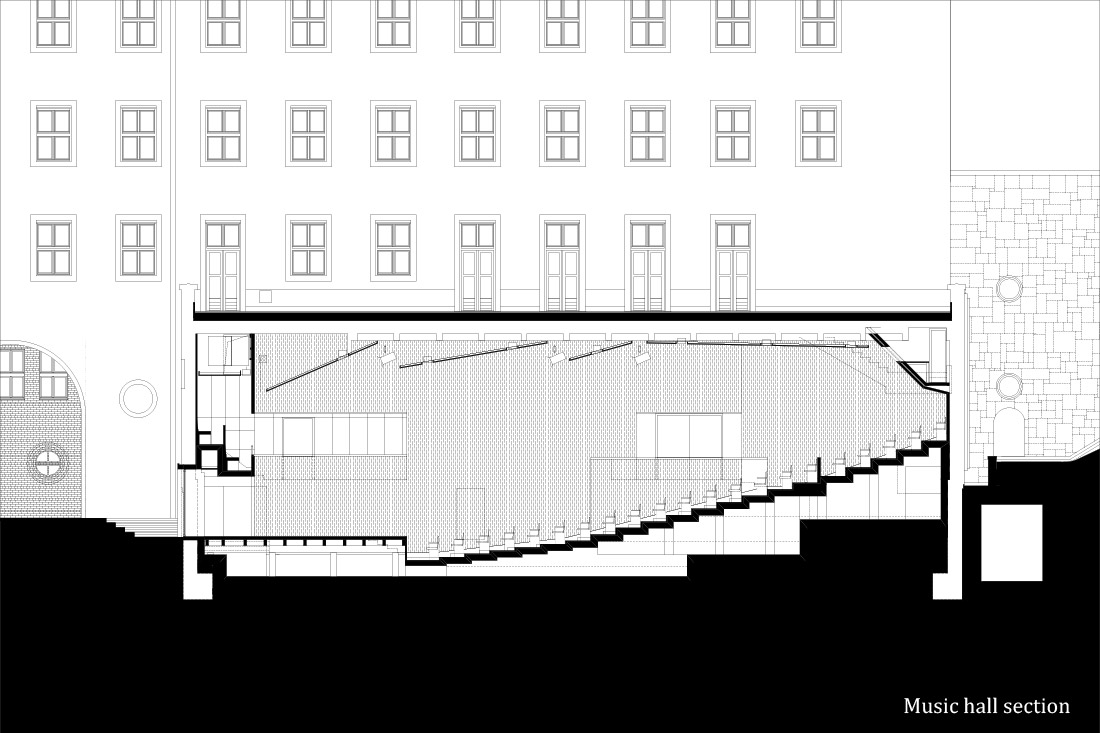 Credits
Authors
Robert Gutowski Architects; Robert Gutowski
Project architects: Barnabás Dely-Steindl, Hunor László Kovács, Gáspár Bollók, Péter Rabb, Sándor Horváth, Gergely Tombi
Assistants: Csongor Mizser, Domonkos Ujfalussy
Architects 1940: Lajos Hidasi, Tibor Kiss
Acoustics: Éva Arató, Gergely Borsi
Client
Archabbey of Pannonhalma
Year of completion
2016
Location
Pannonhalma, Hungary
Total area
1500 m2
Photos
Tamás Bujnovszky
Project Partners
OK Atelier s.r.o., MALANG s.r.o.
Related posts
Powered by