Once place of pilgrimage and a dominant checkpoint visible from afar. Today, hidden behind leaves of a maple alley, it humbly begs for restoration. It longs to be a celebration of the craft and a reflection of his home. Thus, the design of the construction is classic, made of solid elements that are not glued. The church has two ridges representing two nations united by a common faith. From the outside, the roof looks enclosed, however inside we find a light entering th rough a narrow gap between the two rid ges. The gap receives the first and last rays of the sun in the village. The truss stands out thanks to the lime – painted beating. It visually enhances the entire space. The construction system uses the principle of a ring system, where the rings are, in our case, formed by inch boards of various lengths and connected as needed by a threaded rod. There are wooden block tiles on the ground, material that allow us to encapsulate the time passing by – hundreds of imprinted shoe soles.
What makes this project one-of-a-kind?
This church is located in Novohradské mountain on the Czech-Austrian border. Ordinary people were not allowed to enter this area for decades. The misery and tragedy of this place becomes an unique symbol that should not be forgotten. The place invites us to pause and get into a deep introspection about a man and society. My proposal learns and draws from history yet brightly looks towards future by proposing an unique construction system that has never been used before. As such it becomes a parallel between a past filled with fear, suspicion among people, nations and a hopeful future.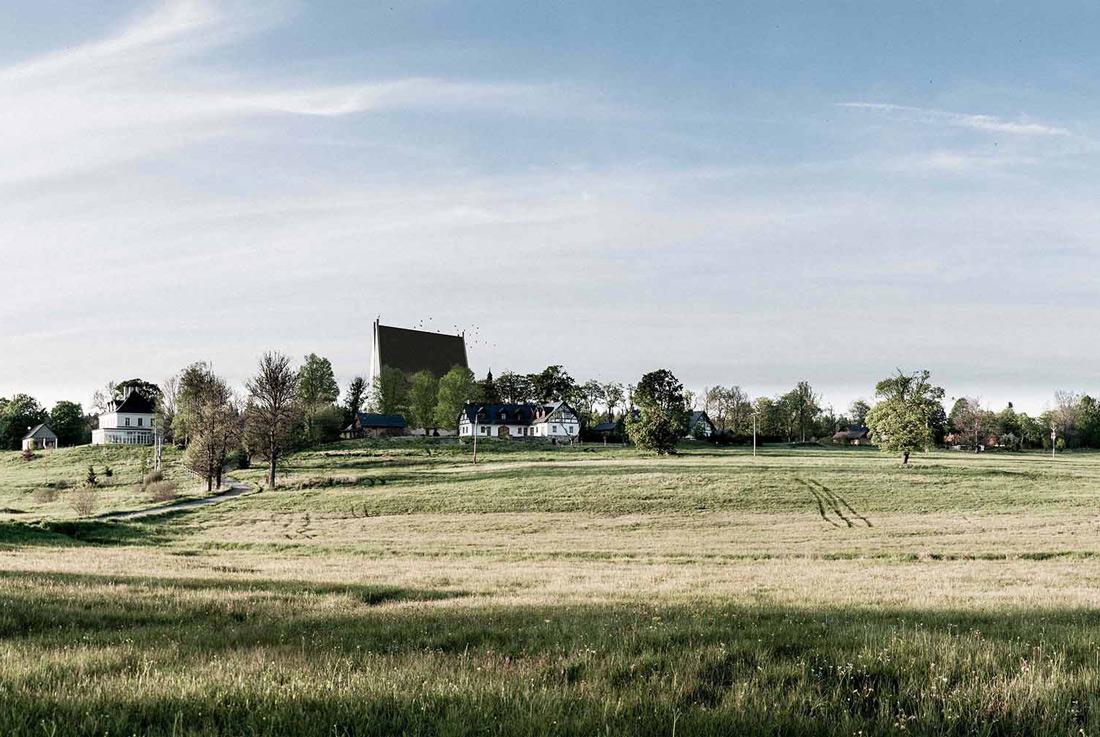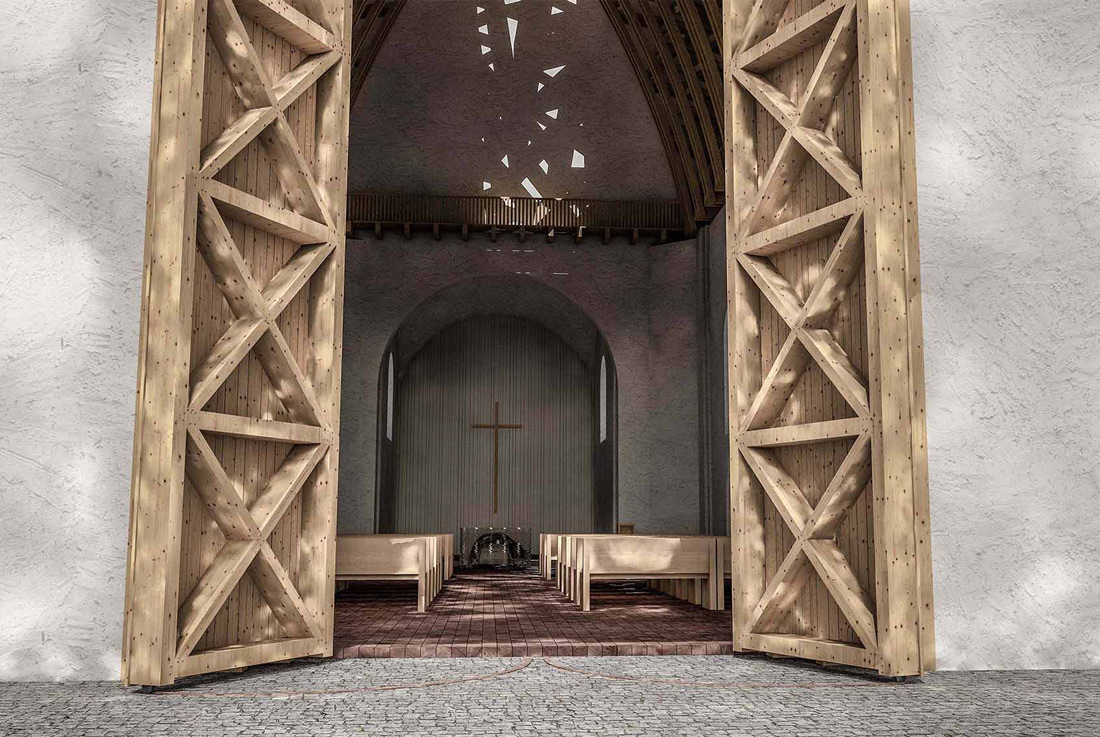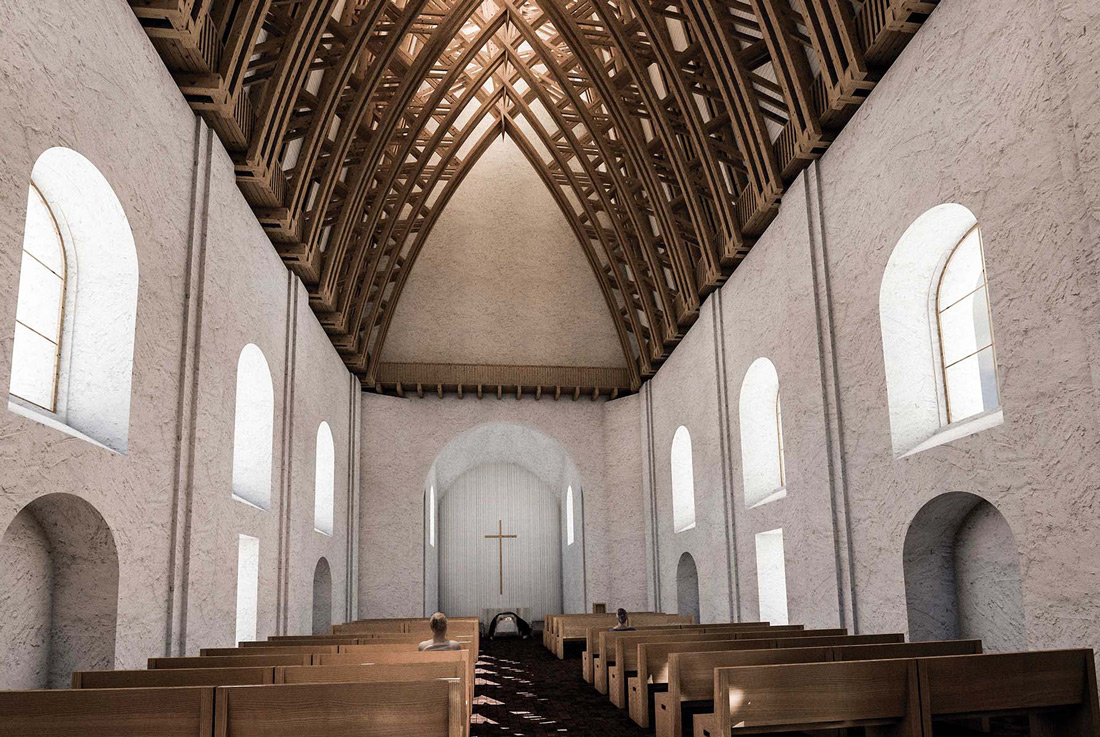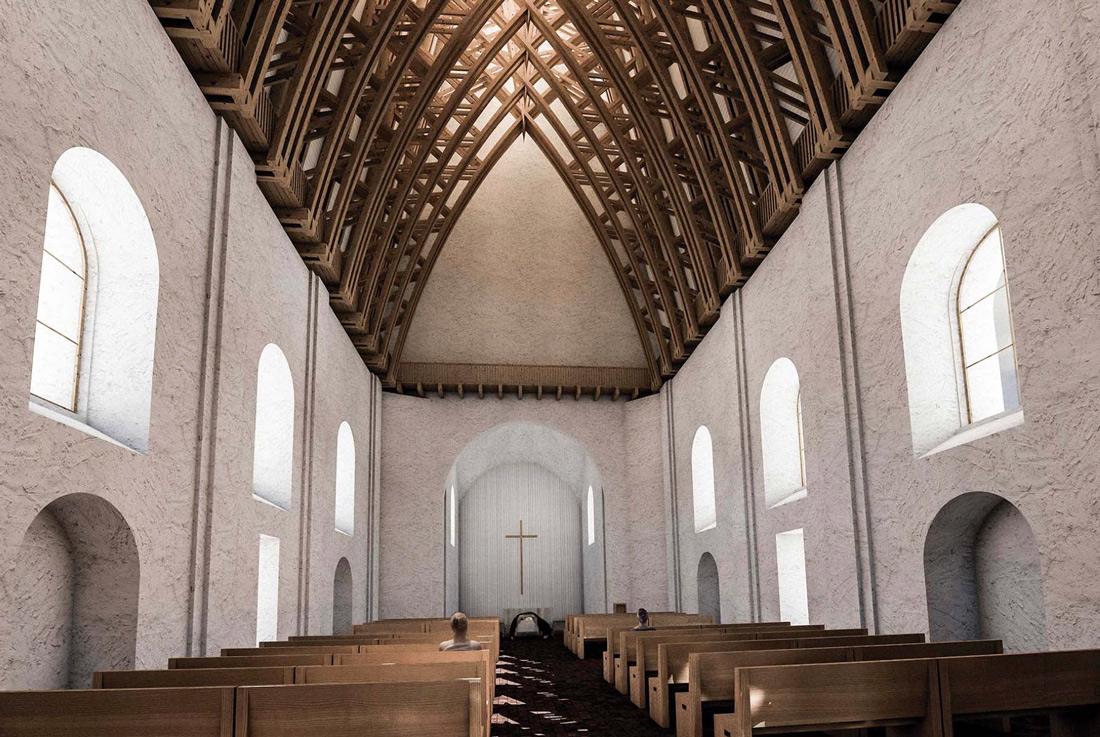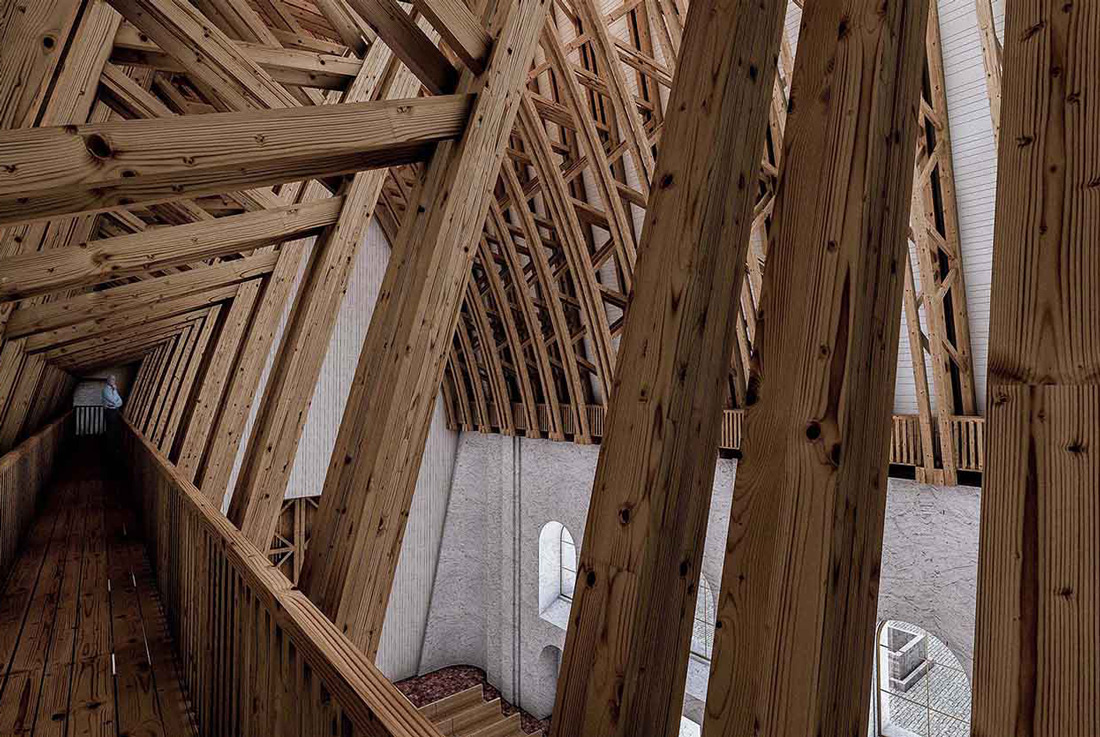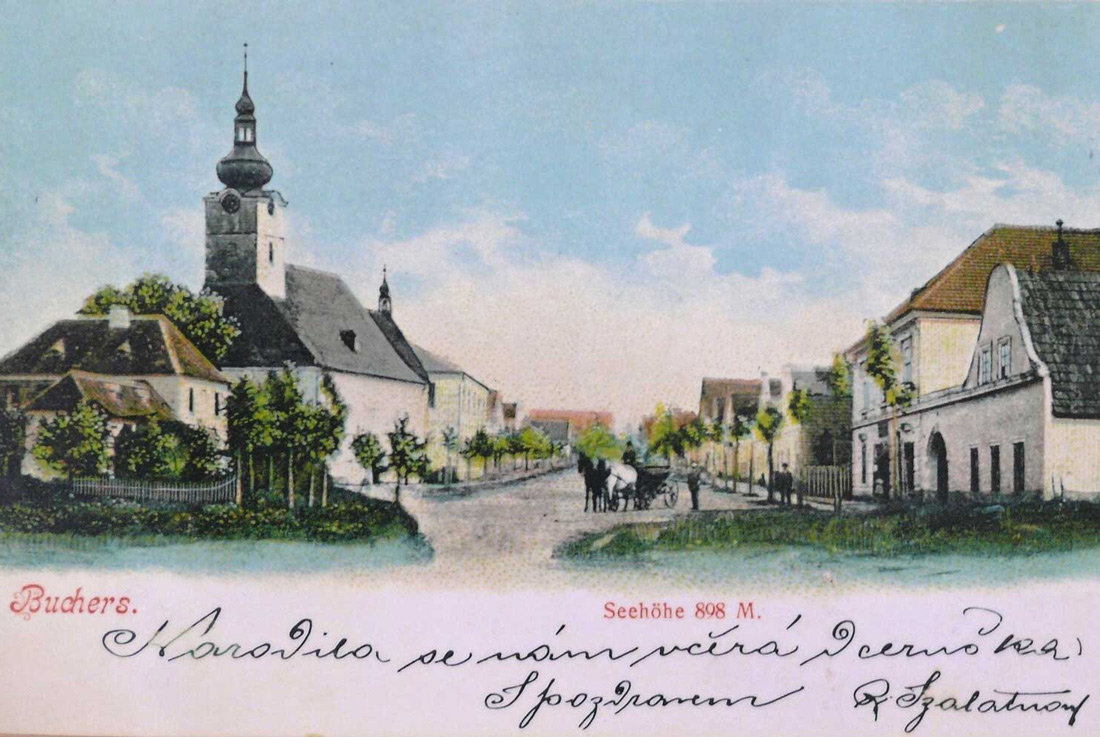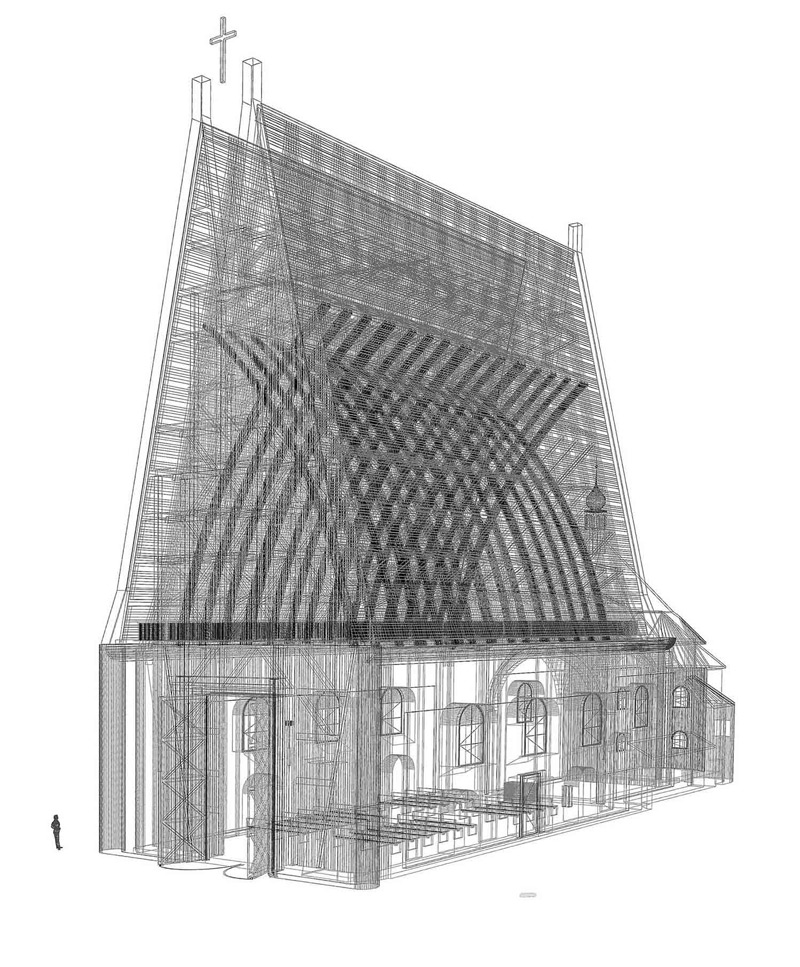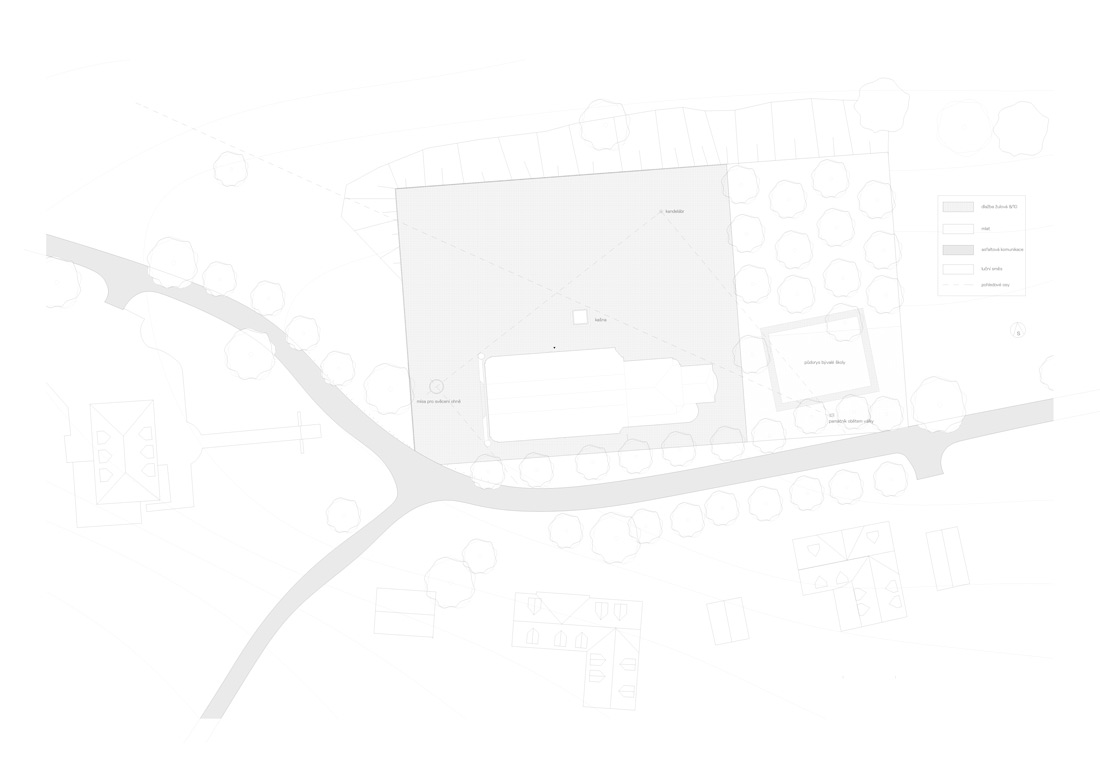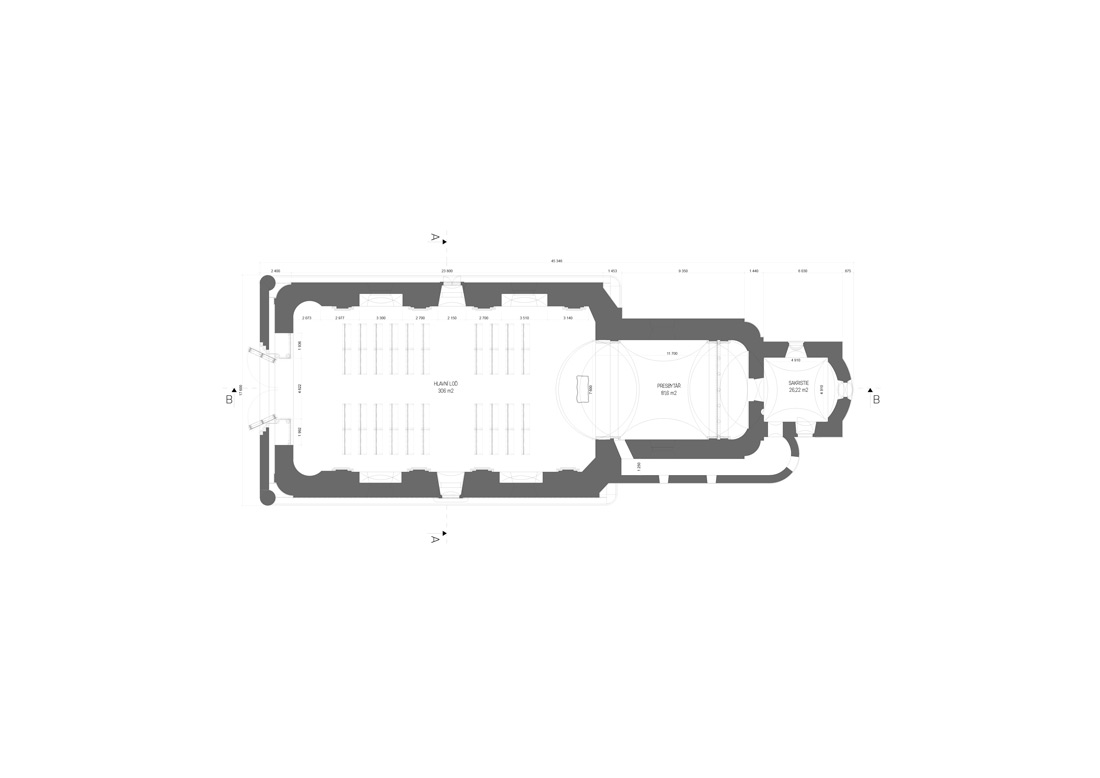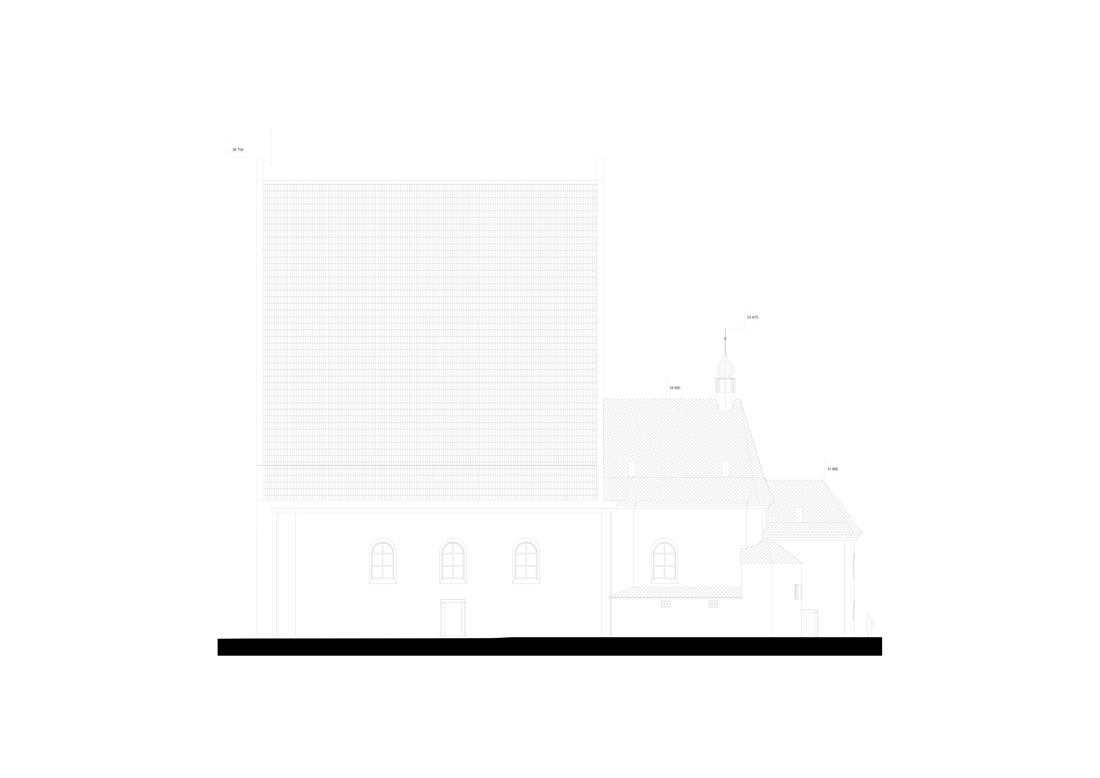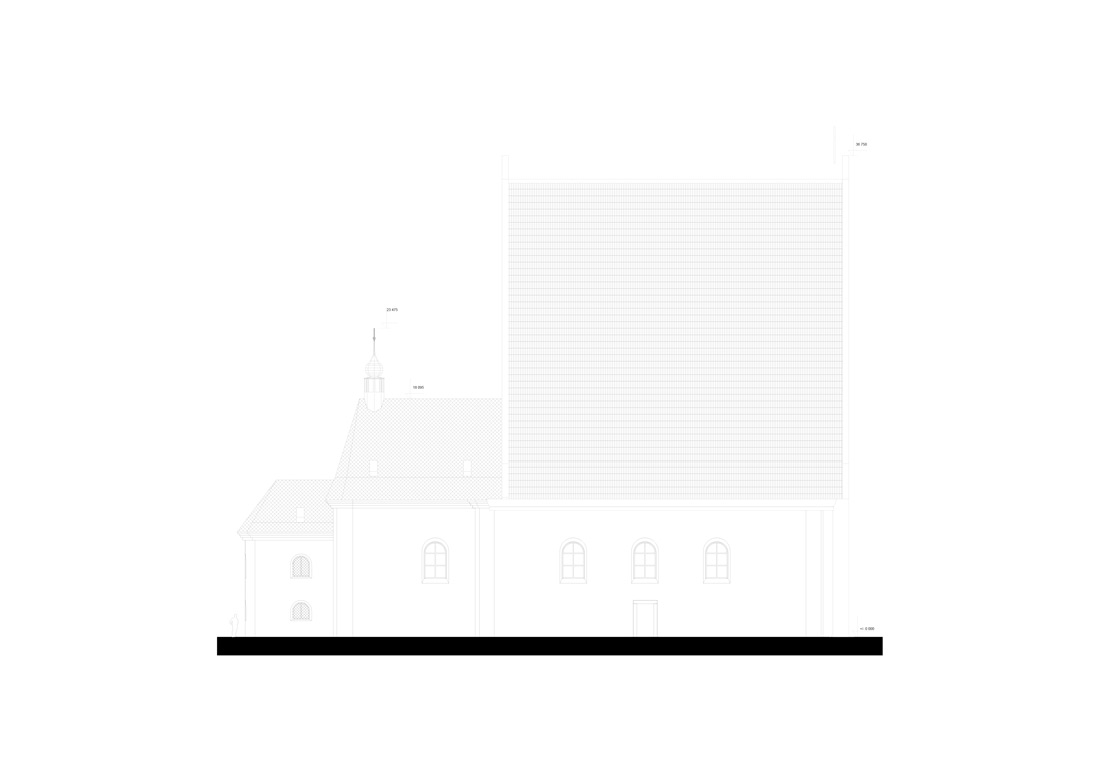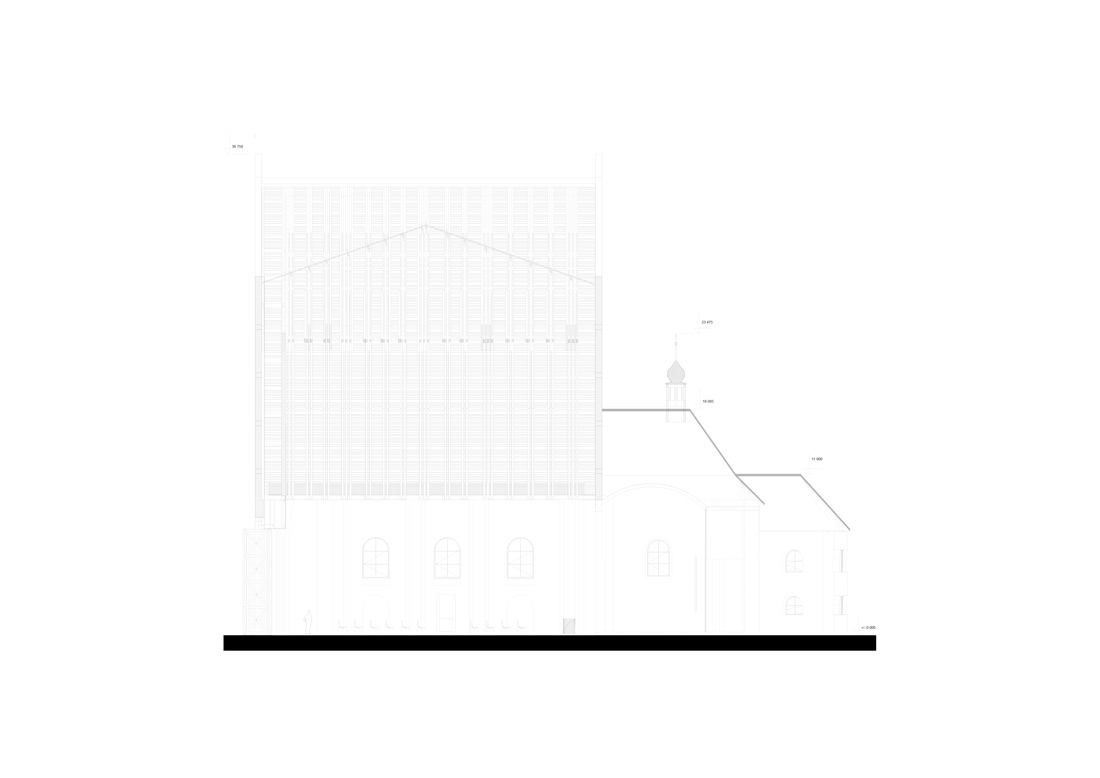 Credits
Architecture
KURZ architects s.r.o.; Jan Kurz
Client
Private
Location
Pohoří na Šumavě, Novohradské mountains
Total area
500 m2
Site area
4.000 m2
Related posts
Powered by