Choureal is a pastry shop – the first of its kind in Greece- specialized in handmade profiterole. After four years of successful operation in Thessaloniki, the owners decided to expand their business in Athens. The main design concept is that the customer becomes an observer of the whole profiterole production and plating. This idea determined the arrangement of the equipment in the shop. The master fridge is situated centrally, whereas the kitchen and the baking chambers are located behind a glass construction so that the customer views a greater part of the profiterole-making procedure, following a linear route from the separate entrance-exit ways till they receive their own custom-made profiterole. The ceiling 3D construction installed top-down takes full advantage of the space's high height. This construction consists of a dome system set with wooden pieces that develop in a direction that points up the master fridge. The selection of the characteristic colours and graphic representations on the walls accomplished our purpose to create a distinctive identity for the business. Moreover, the atmosphere created by the out-of-the-ordinary lighting resembles that of a jewellery store. The lighting construction above the master fridge was specifically designed to accomplish this role: illuminating the main serving station.
What makes this project one-of-a-kind?
The quality that makes this pastry shop stand out is the design wisdom in terms of functionality related to the size of the main store plan. Moreover, the small-sized plan triggered the orientation of our design towards the space's ceiling, thus leading us to the creation of a dynamic installation that attracts the customer's eye.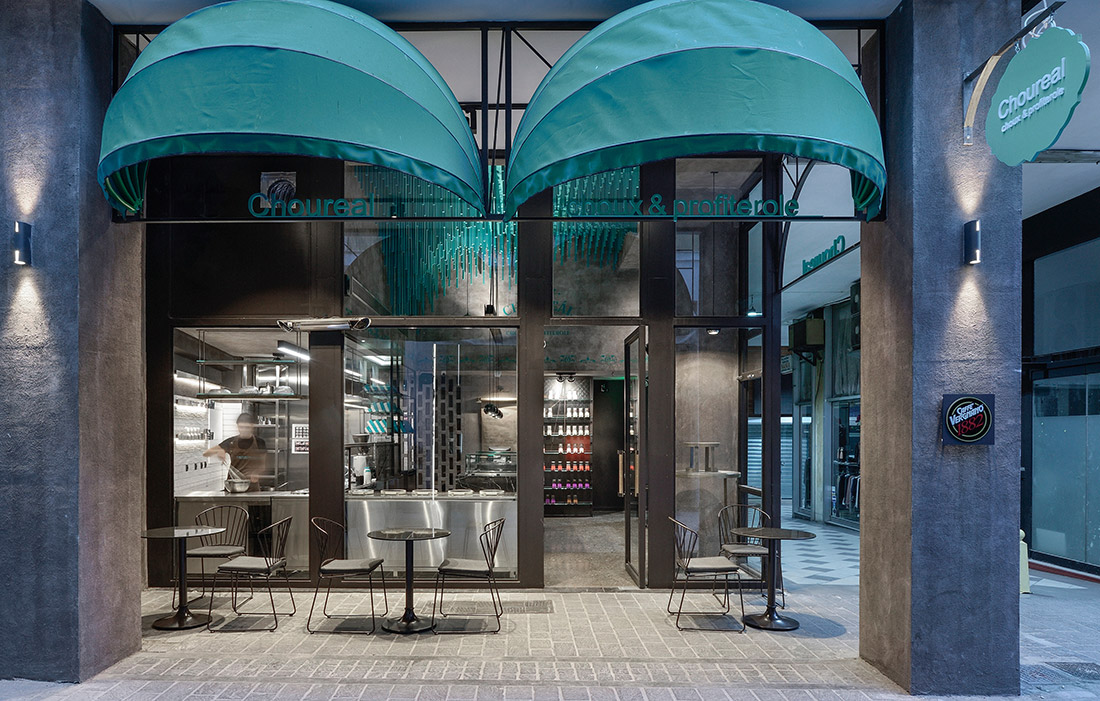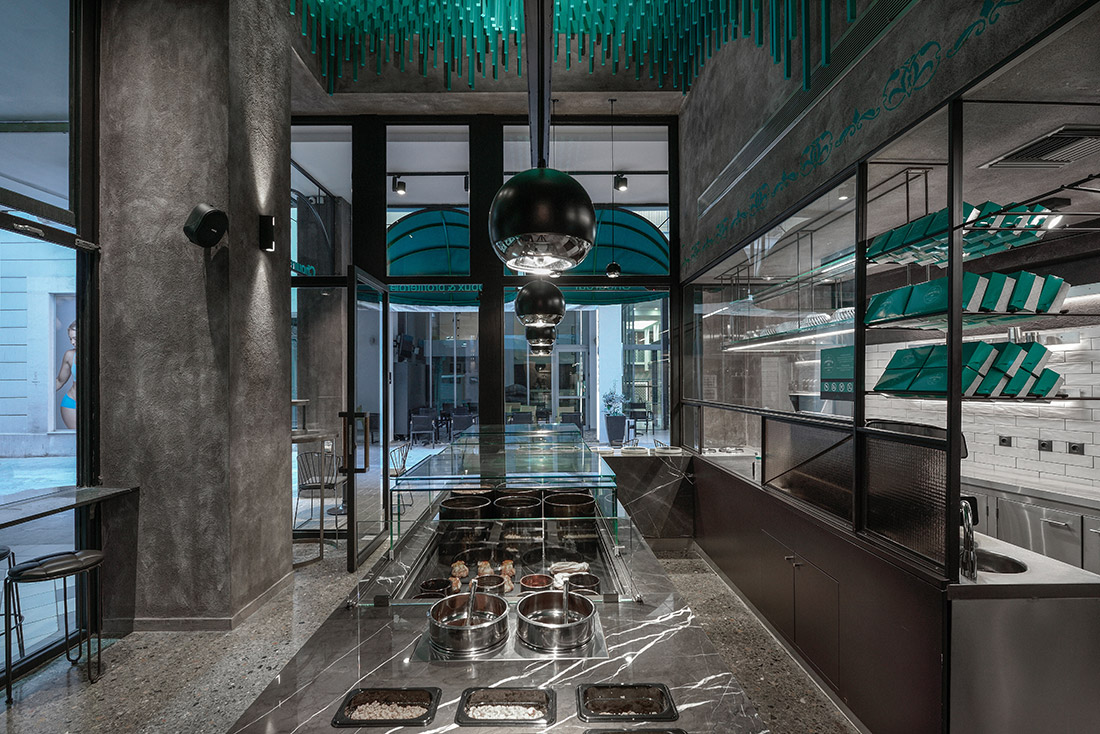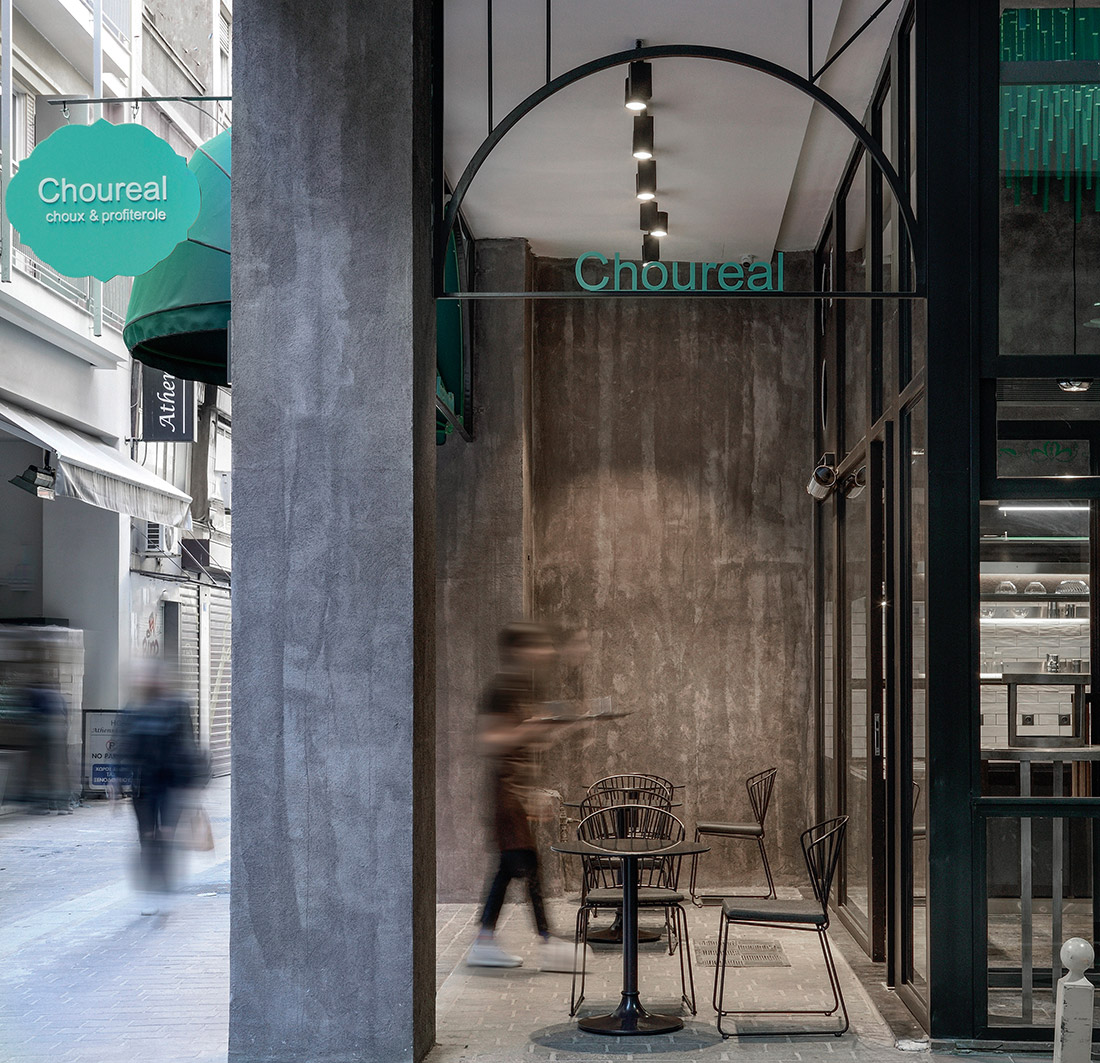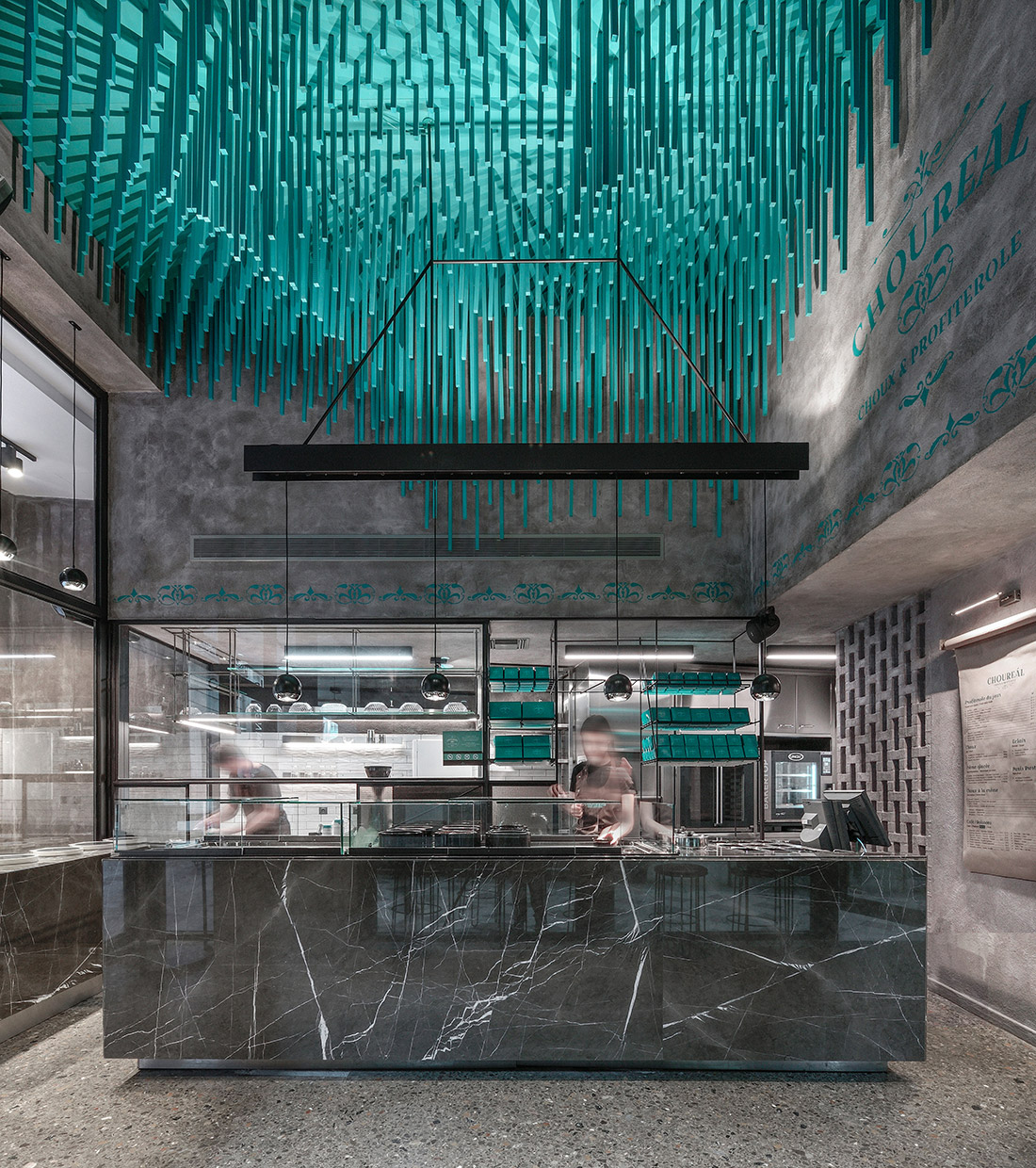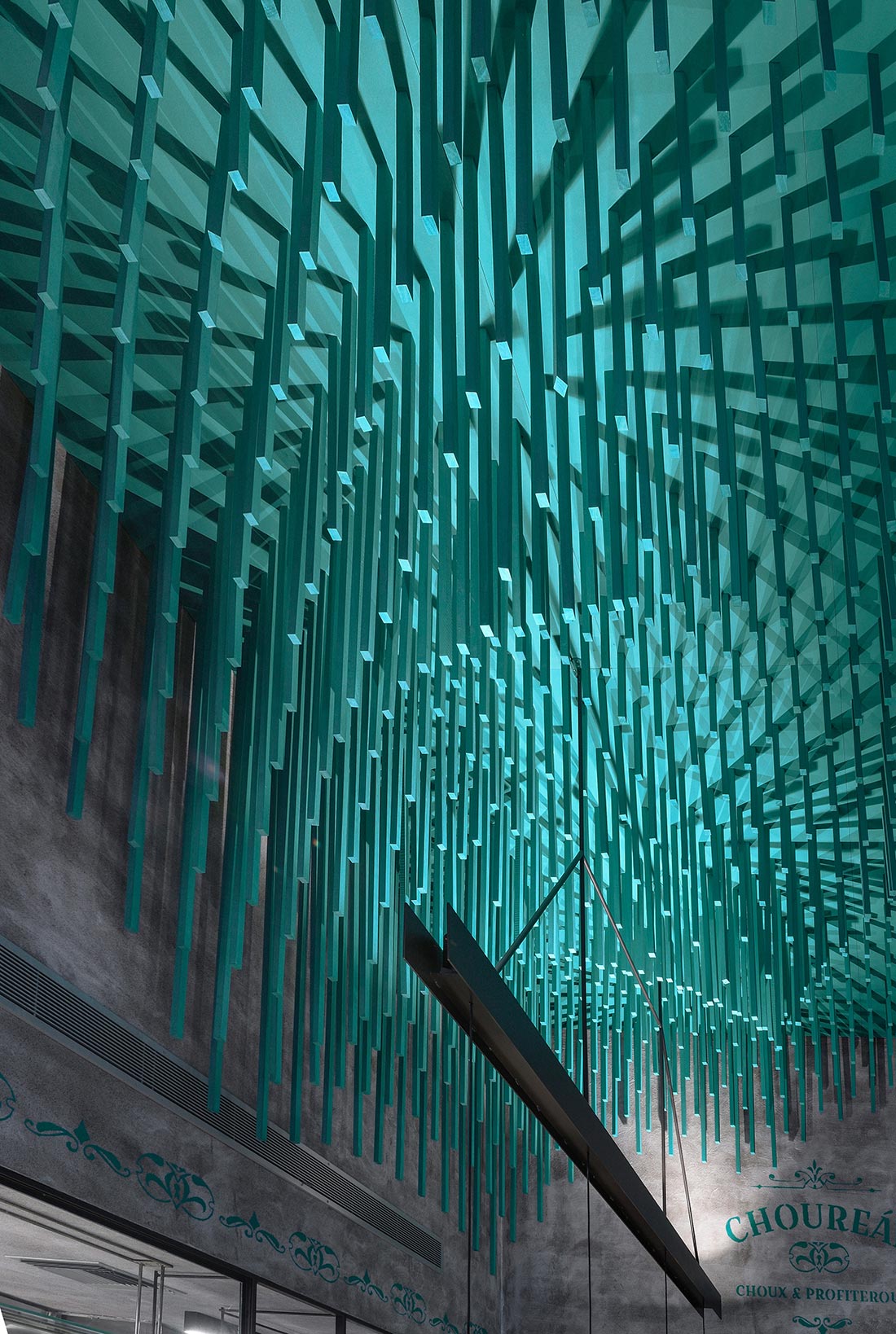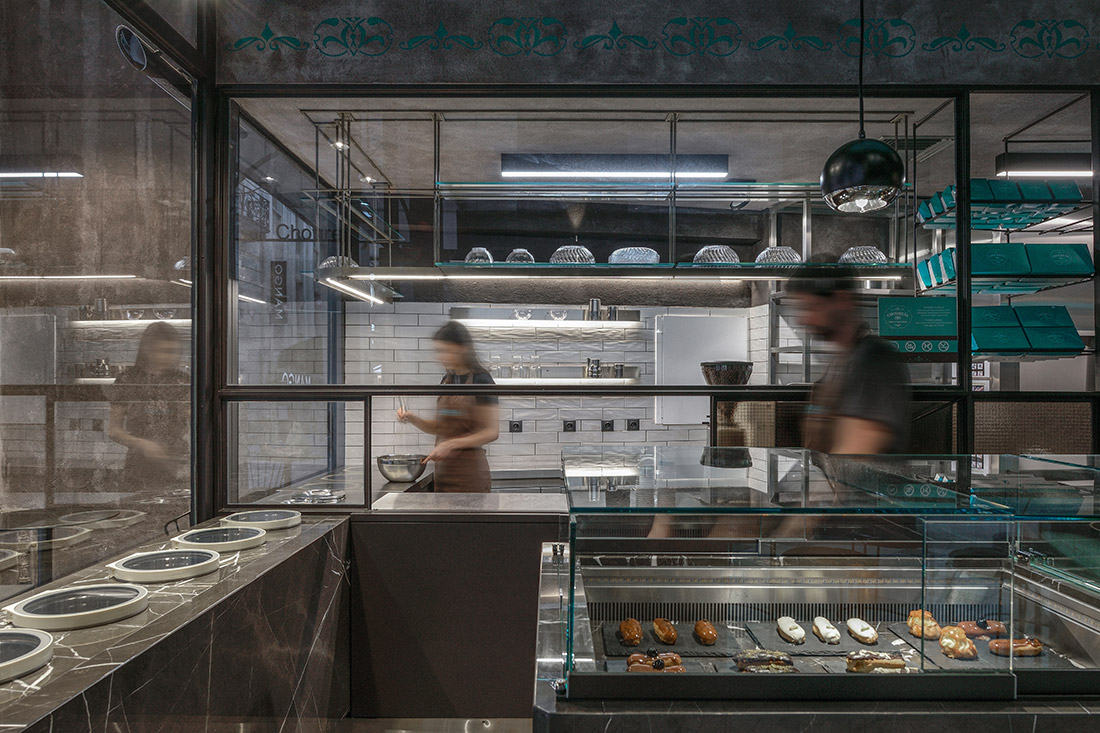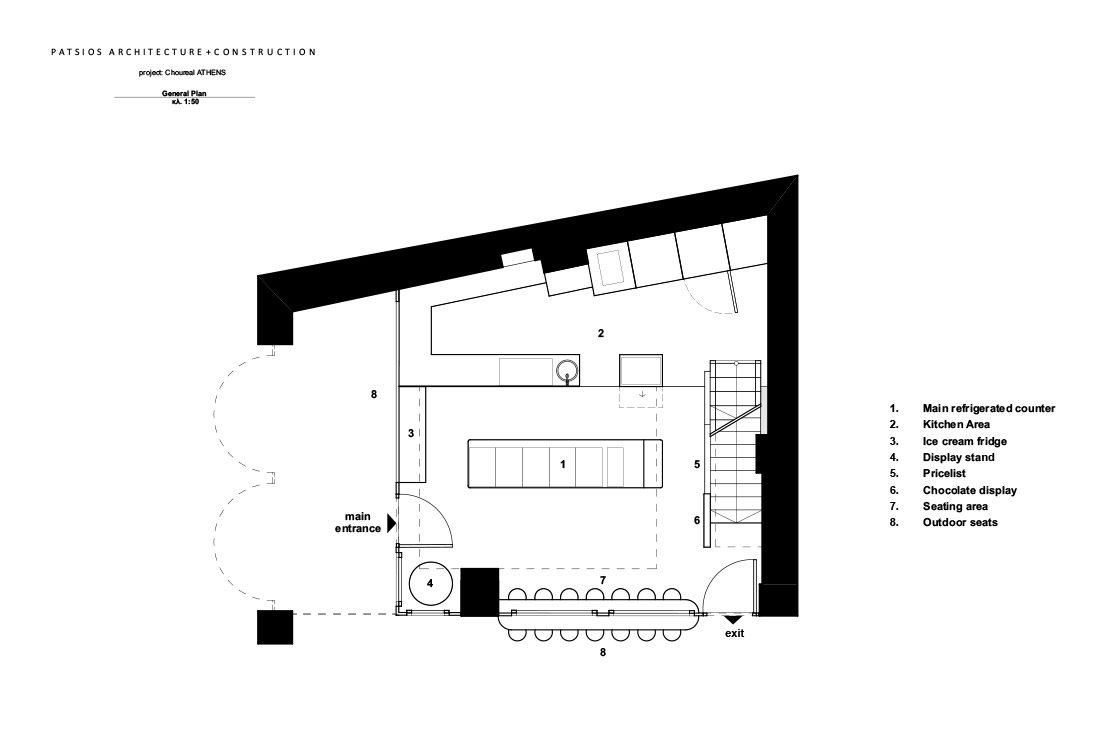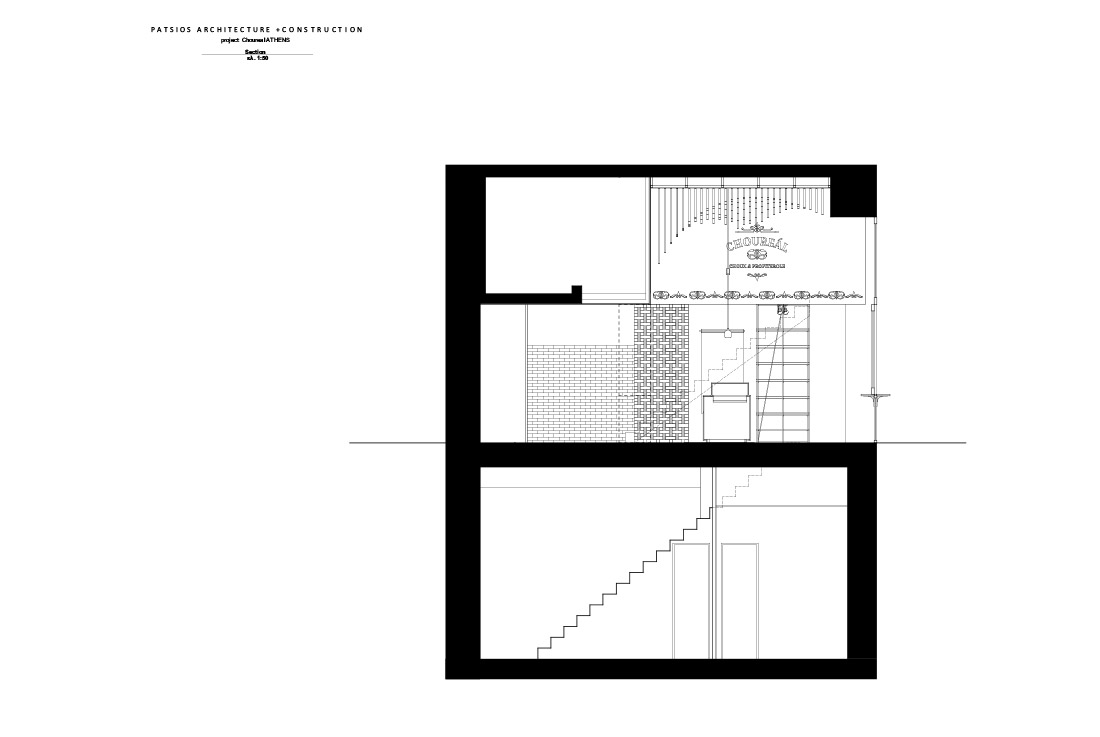 Credits
Authors
Patsios Architecture & Construction; Patsios Ioakeim, Patsiou Anastasia
Team
Lazoudi Soultana, Myronidi Despoina, Object-e architecture
Client
Choureál
Photos
N. Vavdinoudis, Ch. Dimitriou; studiovd.gr
Year of completion
2019
Location
Athens, Greece
Total area
122 m2
(48 m2 main store, 74 m2 basement & attic ancillary area)
Site area
63 m2
Project Partners
Contrust, Passion Home, Boss Foss, Almeco
Related Posts
Powered by