The very thing that started the project was a realization that local preschoolers had no idea "where the eggs come from".
Therefore, the idea was to create a project that would serve both as a regular farm and a place to bring visitors in. So that's where the initial thinking came from: this was to be a small "village", a settlement of sorts with all the basic functions such as housing, services, plazas, streets and public buildings. In order to enable visitors' access, a "public" street was formed in the very middle. This is a shared central area visually connecting the coops, but not interrupting the basic function. The Chickenville's central zone, enabling visitors' and farmers' access (feeding, cleaning, collecting eggs), is then surrounded by the chicken's housing units.
All the built units follow their respective functions, as well as the very strict parameters and regulations, providing chickens with proper housing and making farmers' work easier and simpler. The materials used are typical for the area's farm buildings (unfinished fir, chicken wire). Because of a limited budget, all the work has been done by amateur workers, the investor's neighbors and friends.

What makes this project one-of-a-kind?
It reminds of the urban planning transition from functional zoning to mixité. At the same time, the activity of farming must be productive by definition, thus with precise standards to abide.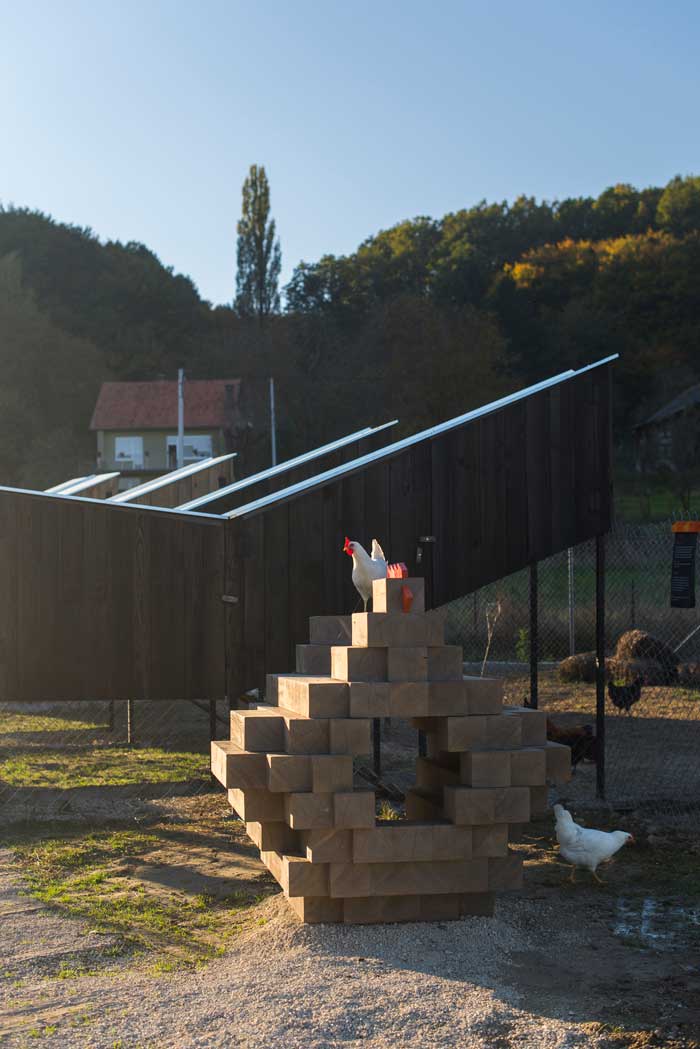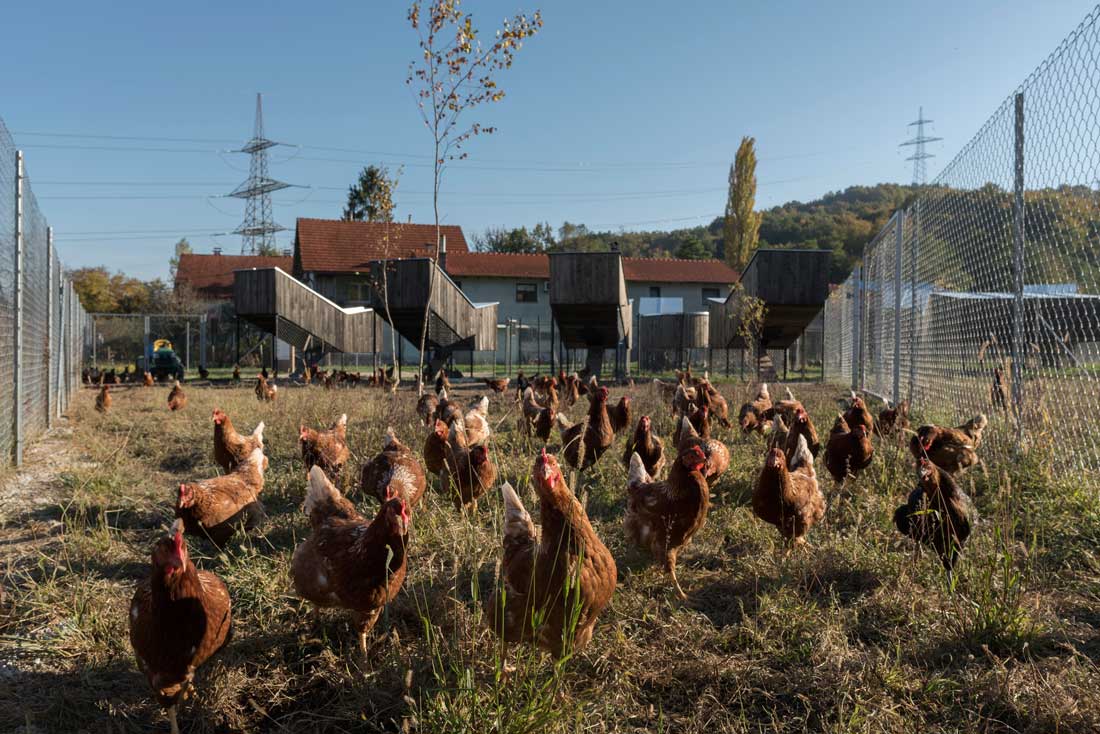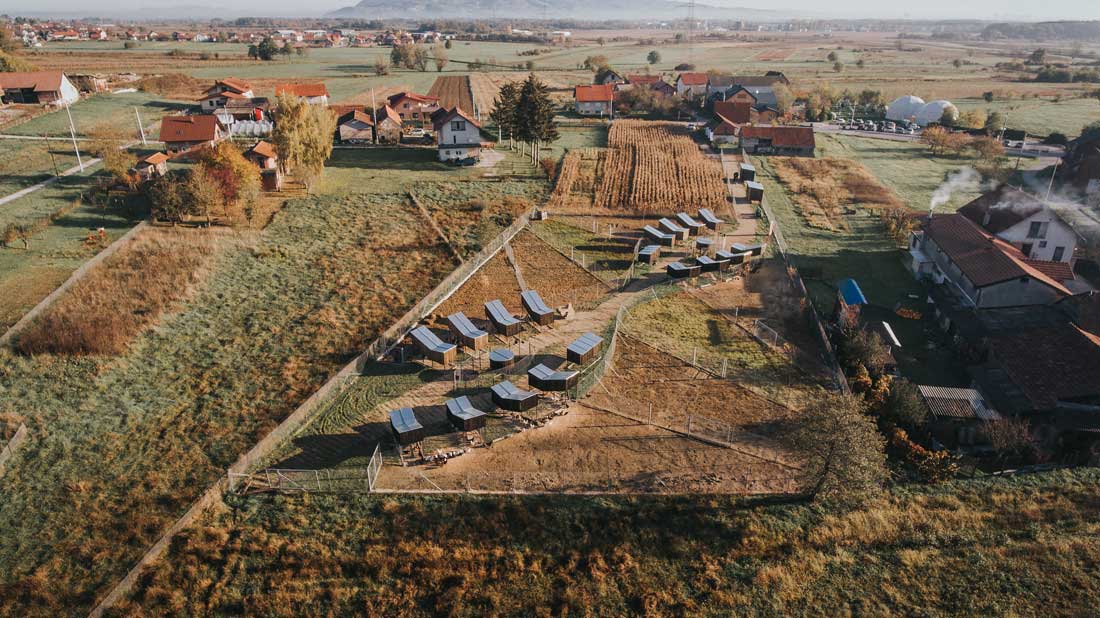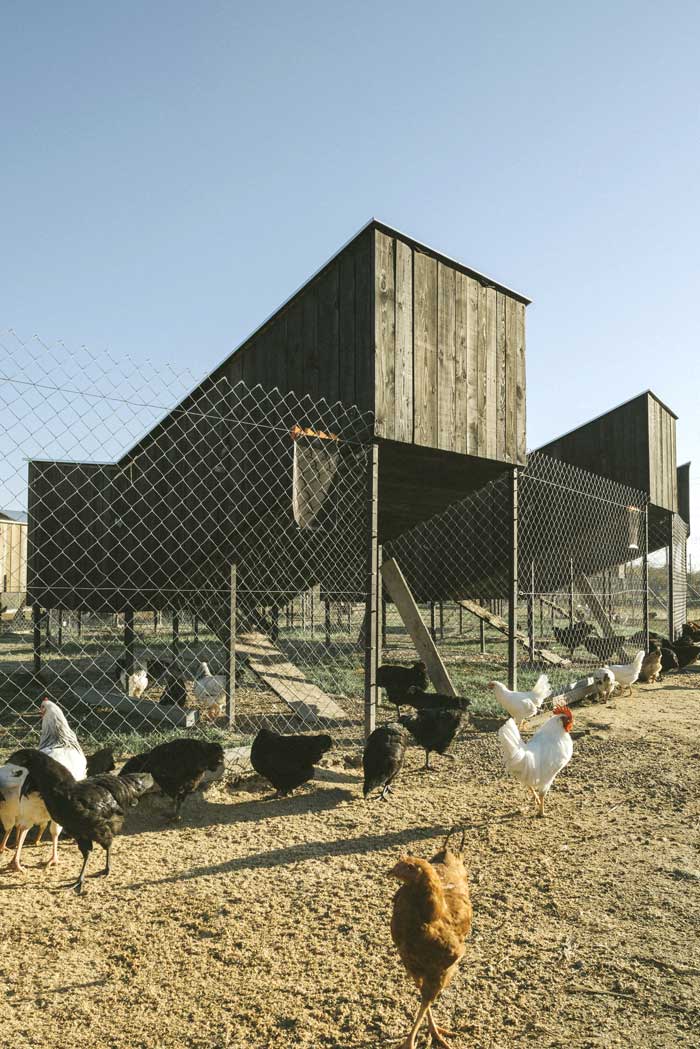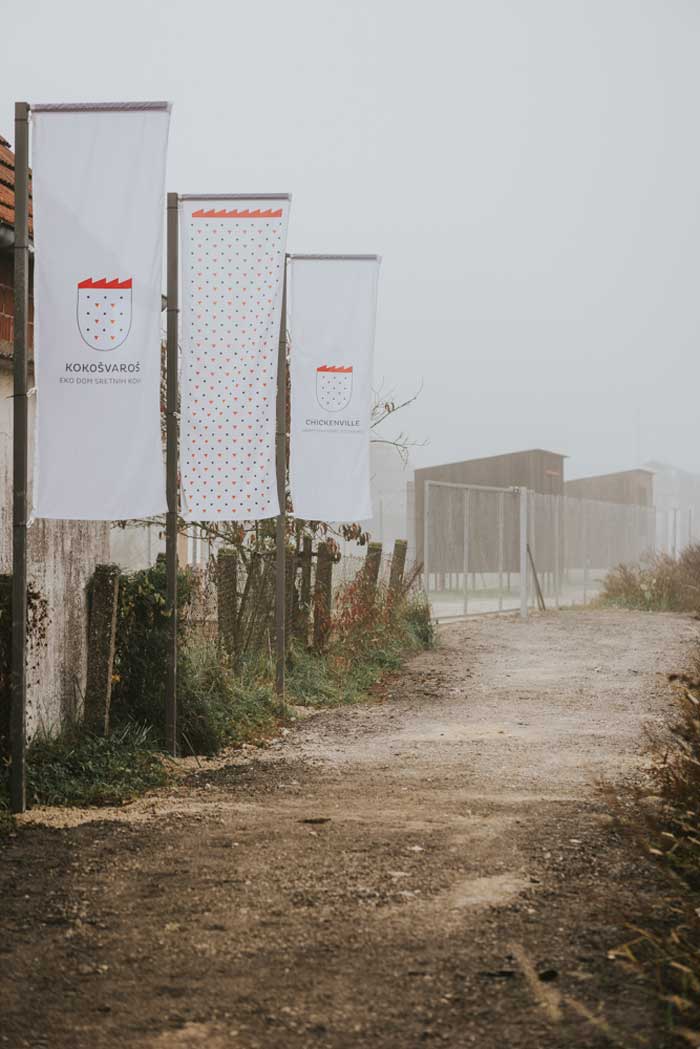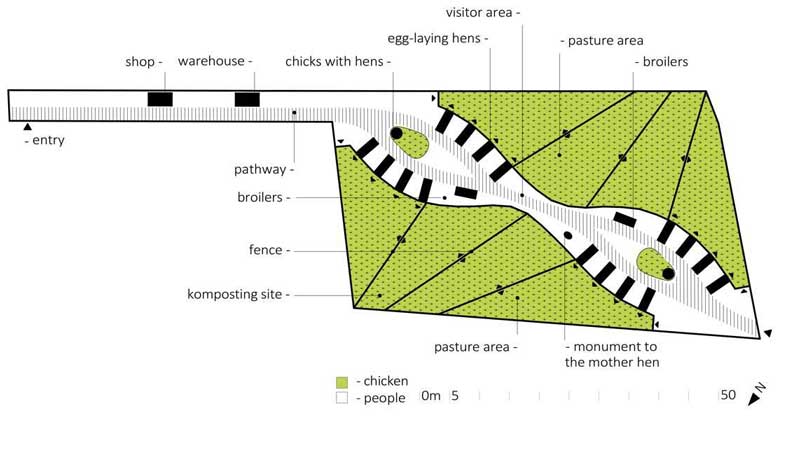 Credits
Architecture
SKROZ , project team: Margita Grubiša, Marin Jelčić, Daniela Škarica, Ivana Žalac, Dorotea Klinčić
Design and branding: studio Maša Vukmanović; Maša Vukmanović, Teo Drempetić Čonkić
Client
OPG Željko Franja
Year of completion
2017
Location
Rakov Potok near Samobor, Croatia
Total area
2826 m2
Photos
Dorotić+Bosnić
Related posts
Powered by