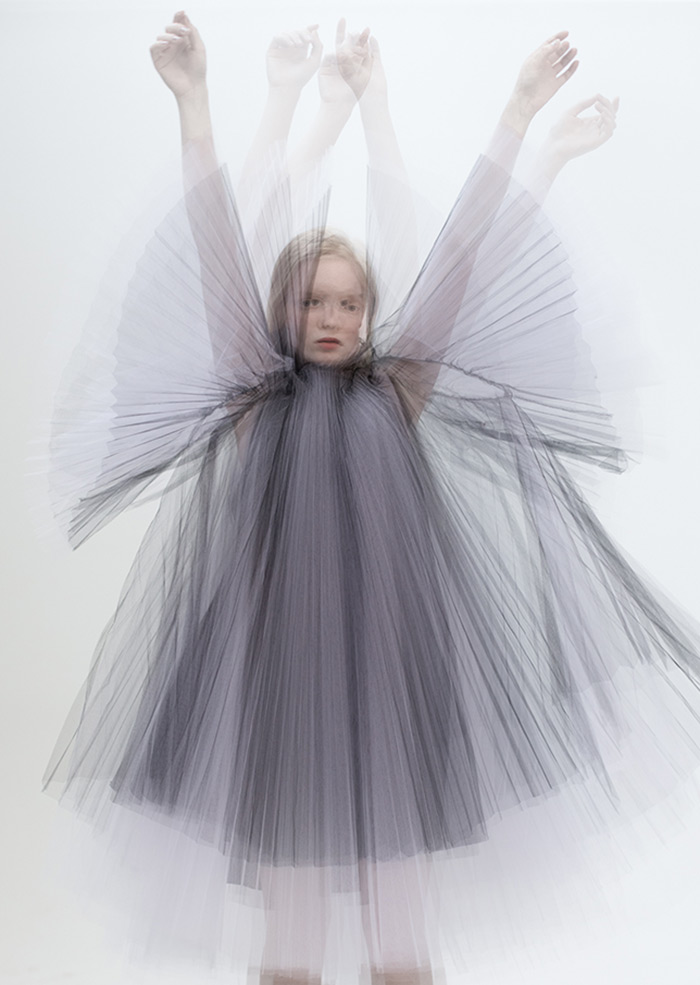 Inspiration: Natural processes over tens of thousands of years, which have moved the soil, separated the conti-nents and stacked rocks and waves and stormy winds that changed the surface of the planet, are the basic idea of the OVERLAPPING collection.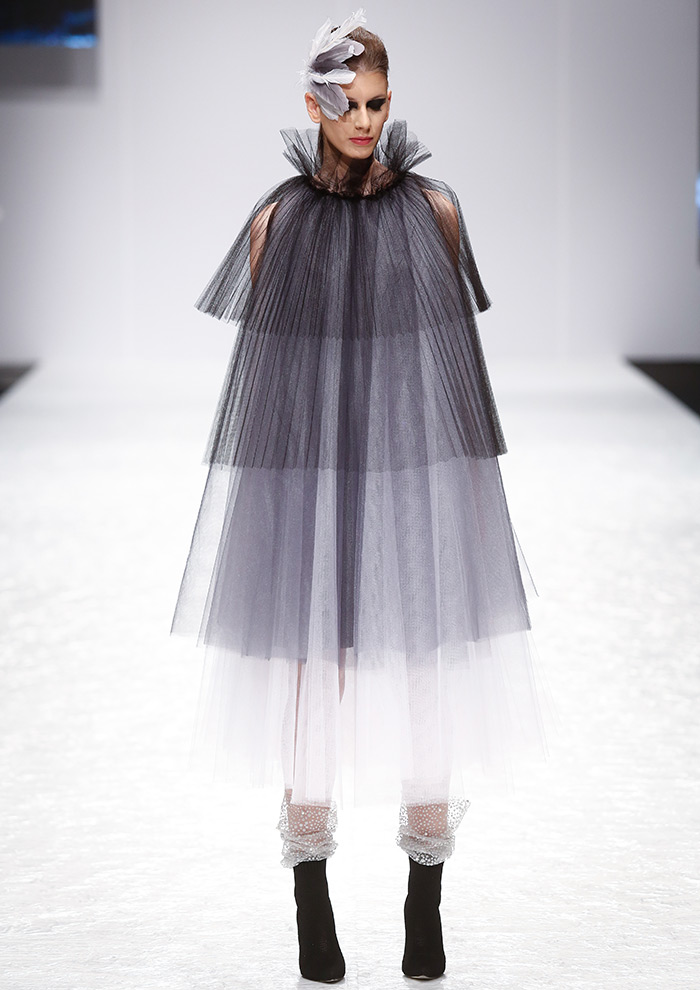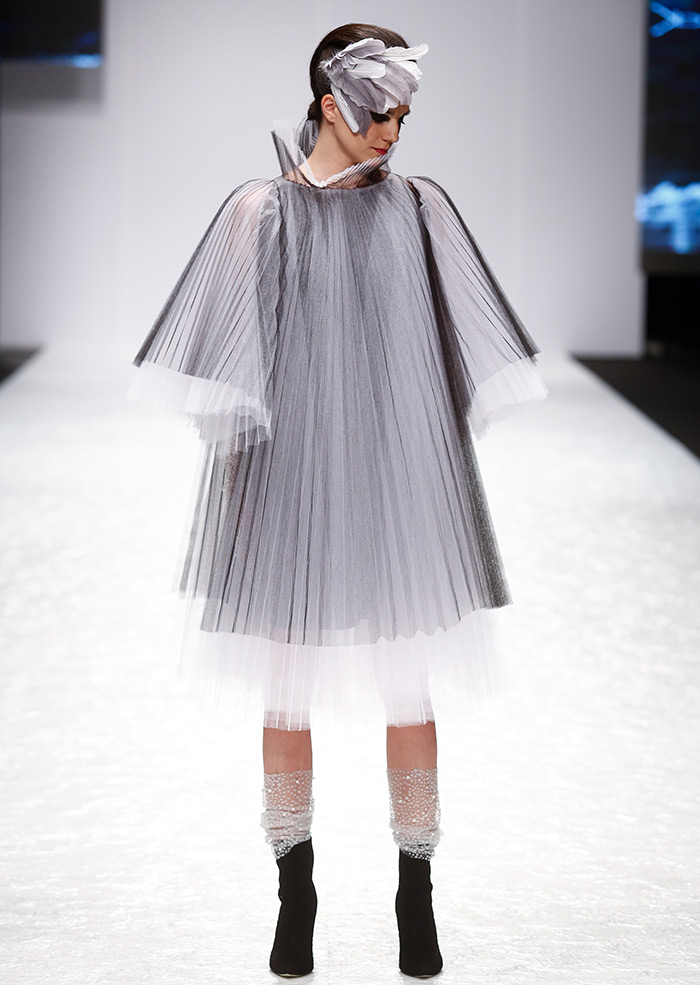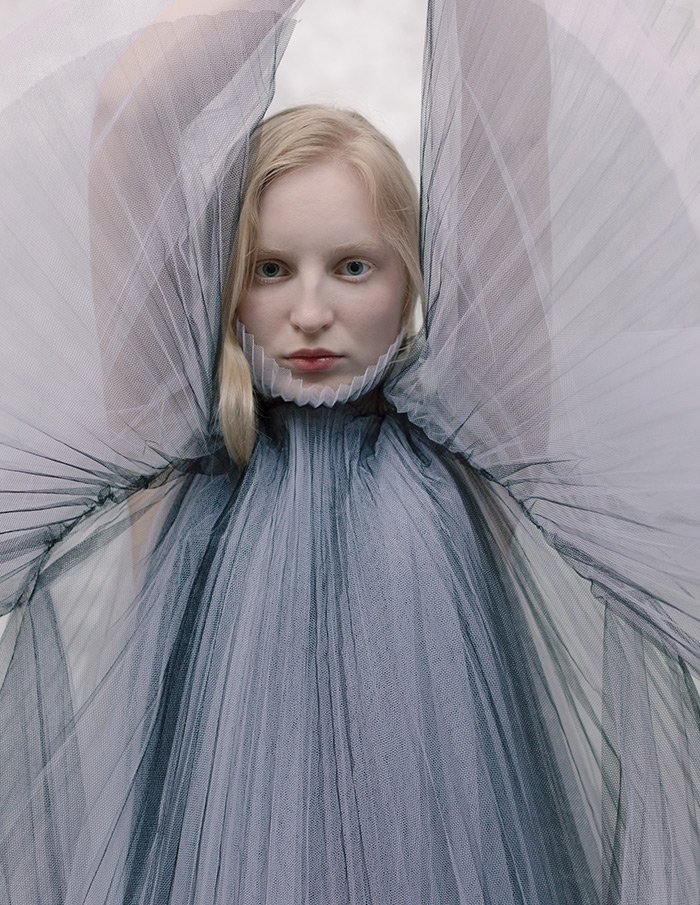 Inspiration for my work I find in organic forms and dark tones of underwater world, modern architecture and geometry, Japanese culture and art and wonders of nature. Respect to material and leather, a few seems and simple forms with layering, are the main distinction of my design.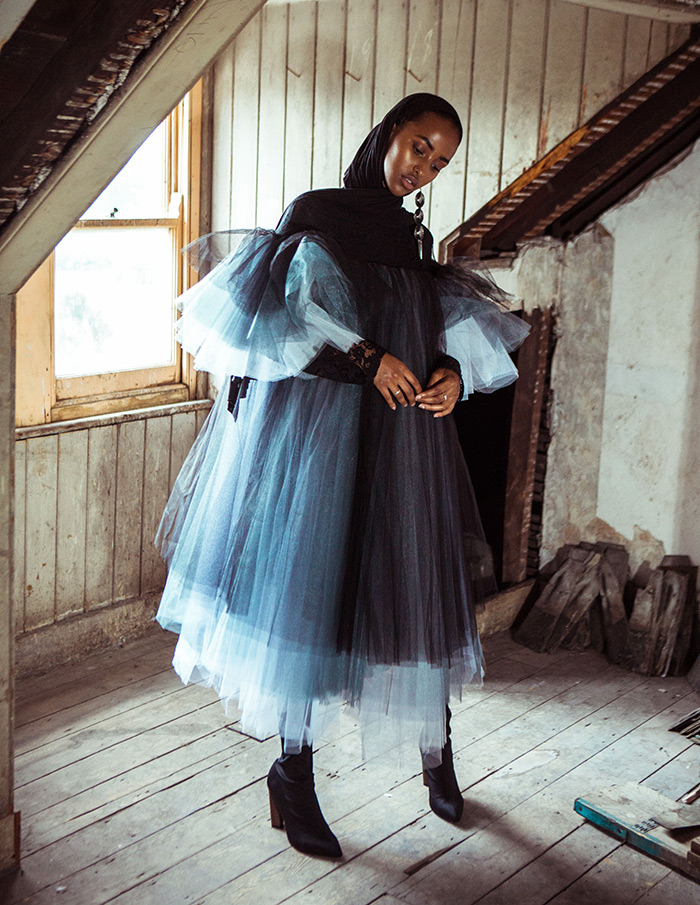 OVERLAPPING
Brand: BUDISLAVA
Designer and / or studio: Budislava Keković / BUDISLAVA
Photography: Svetlana Jovanović, Marcus Hessenberg, Djordje Tomic
Materials and techniques:
Overlapping materials of different shades brings new impressions, pleating changes the texture of the surface, filling and tattering of the garments adds dimension. Together it overlaps and interlaces and adds new quality, sensual and visual, previously unknown. Materials do not have the significance by themselves, they gain their voice through overlapping and stacking.
Year of production: 2018
Designer's country of origin: SERBIA
Country of brand origin: SERBIA
In 2017 was awarded with Textile Designer Award and prestigious -Boris Nikolic- award (after late Serbian fashion de-signer Boris Nikolic) for contemporary fashion expression.