Zone F6 lies in the forest and adapts to the terrain. Independent dwellings/houses are assembled into objects of height B+GF+1+T. The 11 m wide objects are designed as strings of independent units – houses, which are connected in one, uniformly designed object. There are two versions, each of them adjusts to its specific location in a sloping terrain.
'House on the house' is a typology, with two units, one on top of the other, thus obtaining very different, specific qualities. The first one is at level 0 and level -1. The wide facade of the unit (10m) provides views and a free flexible floorplan. The second duplex unit is located at level 1, and has the properties of the atrium house. It has a large terrace-garden towards which it is oriented.
'House next to a house' is a minimal-house typology, which is dug into the terrain with the ground-floor. The ground floor contains the parking and the entrance. Living spaces are organized in the first level, while the bedrooms are on the second and terrace level.
Both typologies develop around a common road that functions as a green and a quiet access.
Wat makes this project one-of-a-kind?
The idea of establishing a small, independent 'island' of housing, a 'housing street', a street of the individual row housing units that define a small neighbourhood. Rather than individuality of particular units, the stress is on the collective form they establish – a small gesture of collectivity formed by separate, individual units.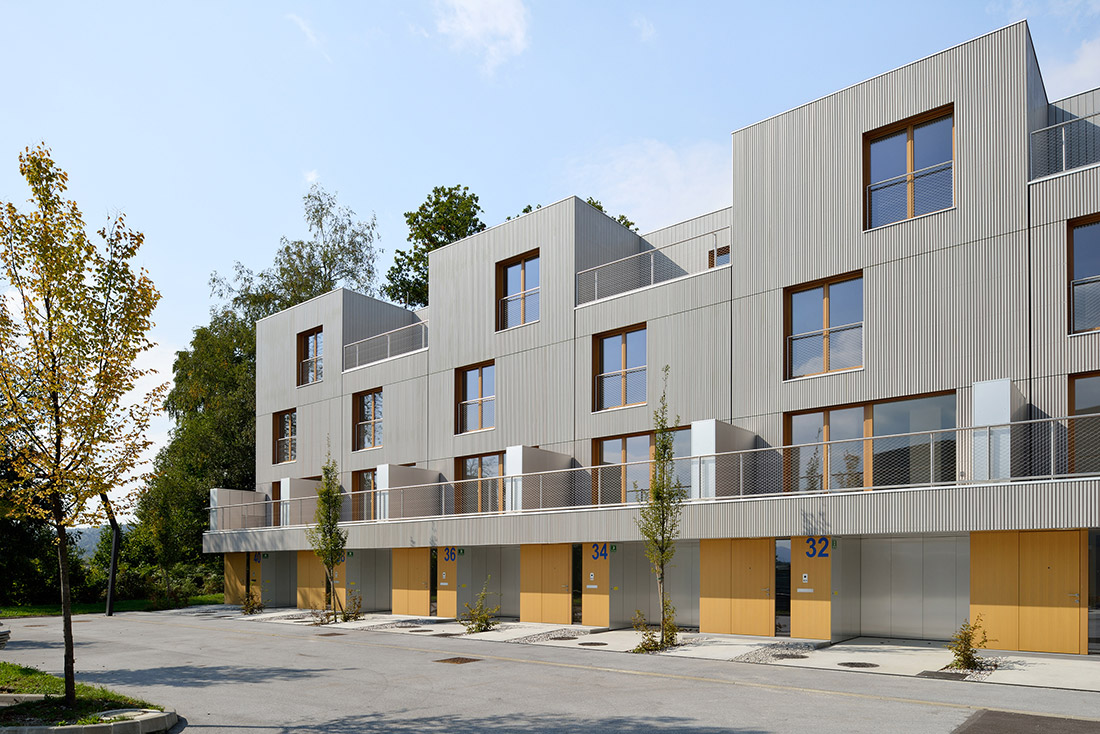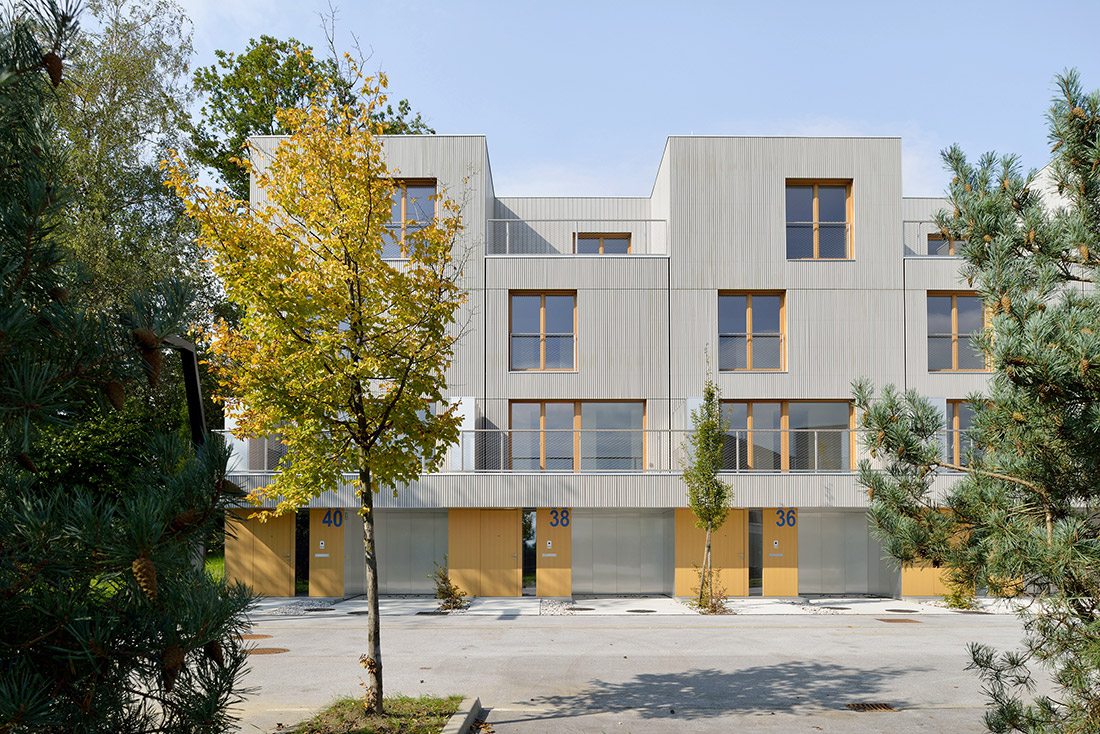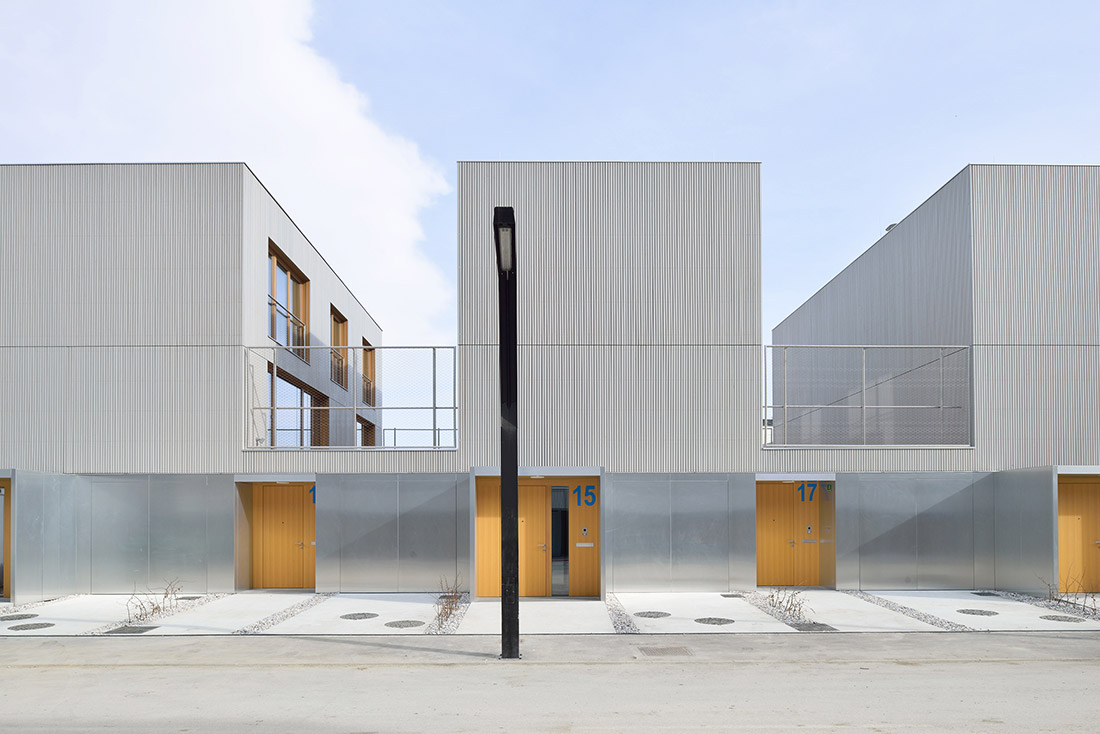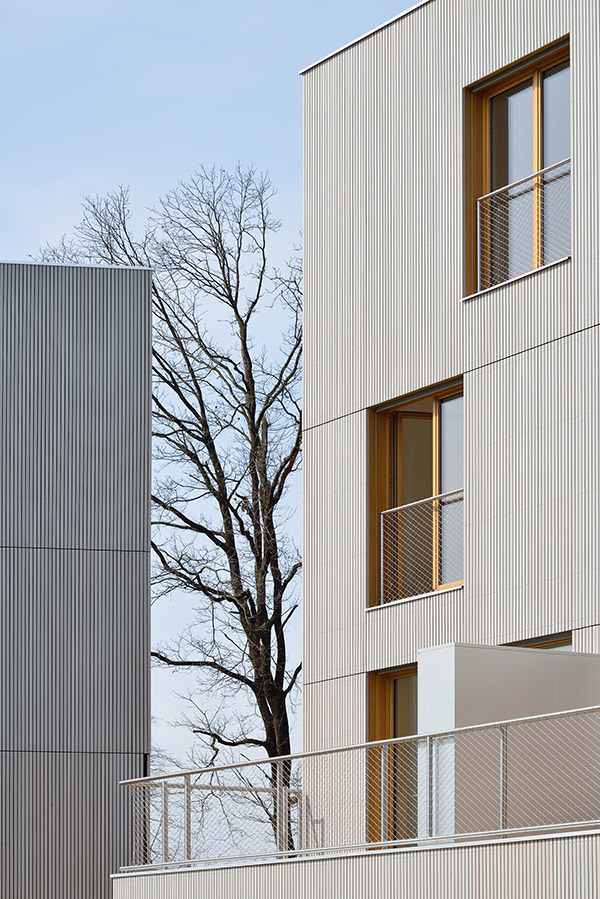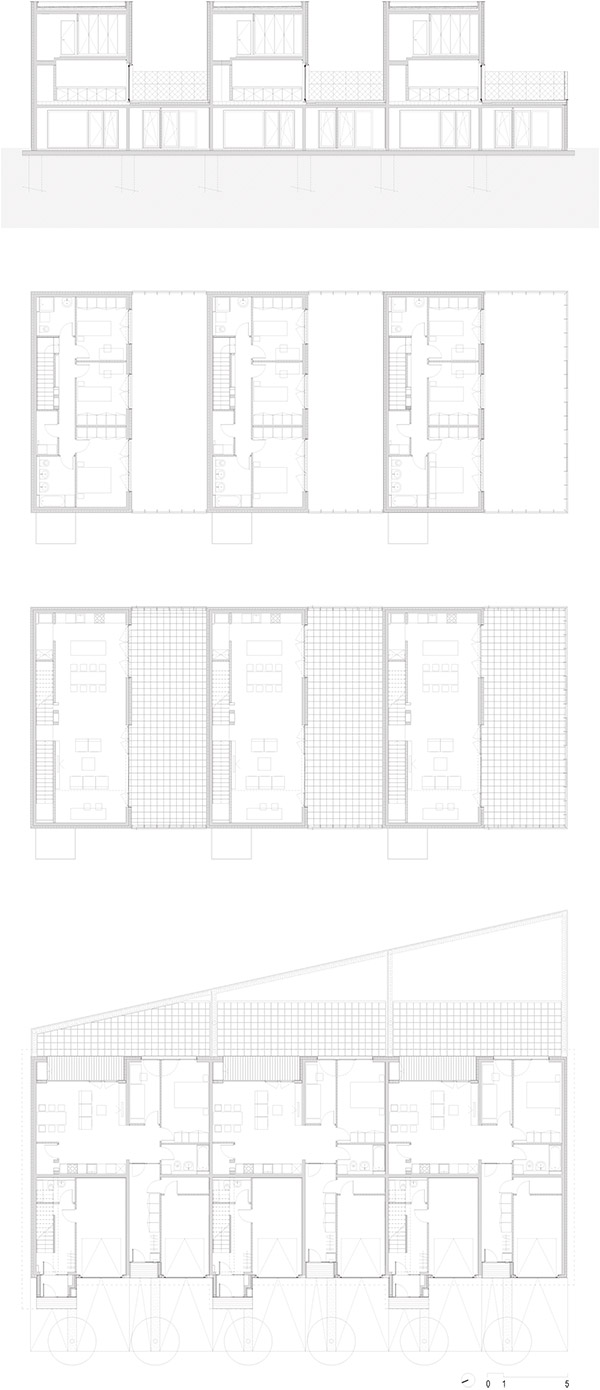 Credits
Architecture
bevk perović arhitekti, Matija Bevk, Vasa J. Perović, Davorin Počivašek, Maja Valič
Client
Stanovanjski sklad Republike Slovenije
Year of completion
2017
Location
Ljubljana, Slovenia
Total area
9.202 m2
Site area
7.746 m2
Photos
Miran Kambič
Project Partners
Kolektor Koling d.o.o., VG5 d.o.o
Related posts
Powered by