"Simple interior design with clear selection of materials."
Bistro SOHO is situated within the shopping centre. The concept of SOHO is of a traditional city restaurant, that's why we have visually separated the restaurant's area from the shopping passage, using a black wall insert. This not only creates a barrier to the premises itself, but also leaves the interior visible and tangible from the passage through its perforation.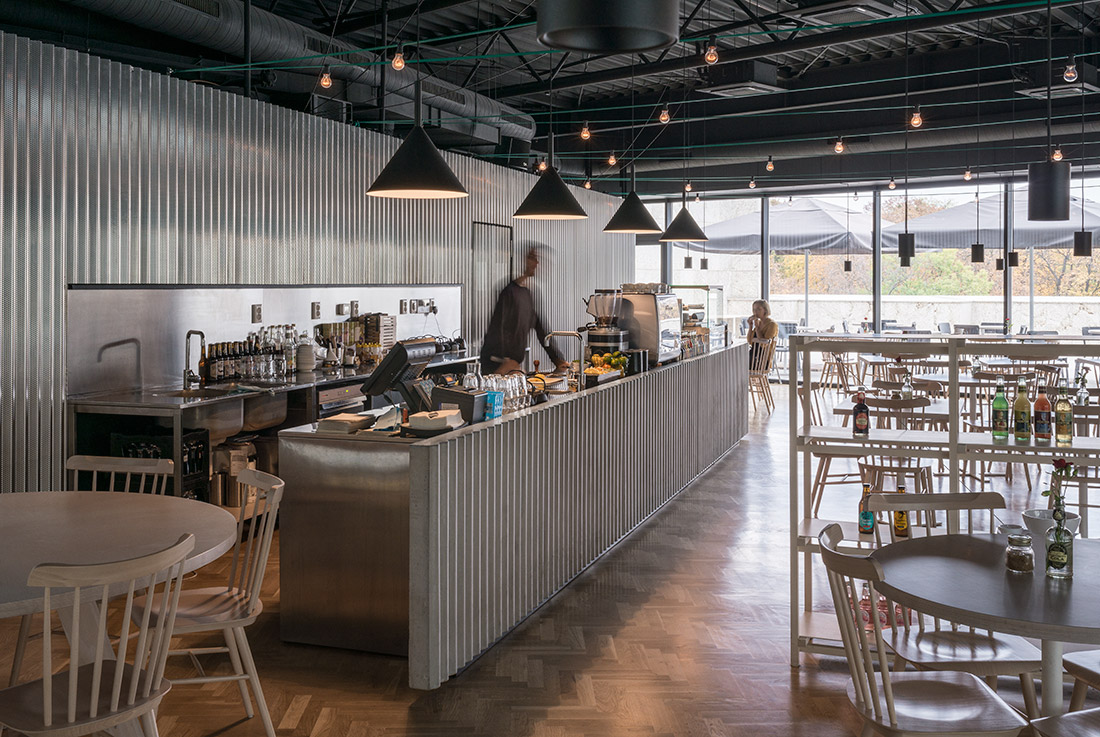 The integrated kitchen box with all accessories is covered in perforated corrugated aluminium, providing contrast to the soft oak floor. A wavy pattern accentuates the concrete finish of the bar. The ceiling structure is exposed and unified with black color. The furniture is made from a treated beech plywood.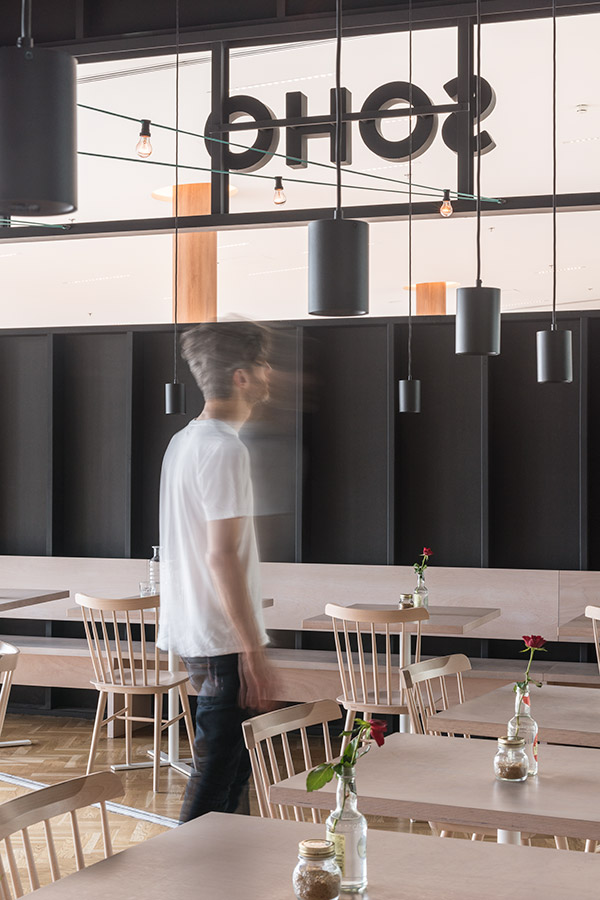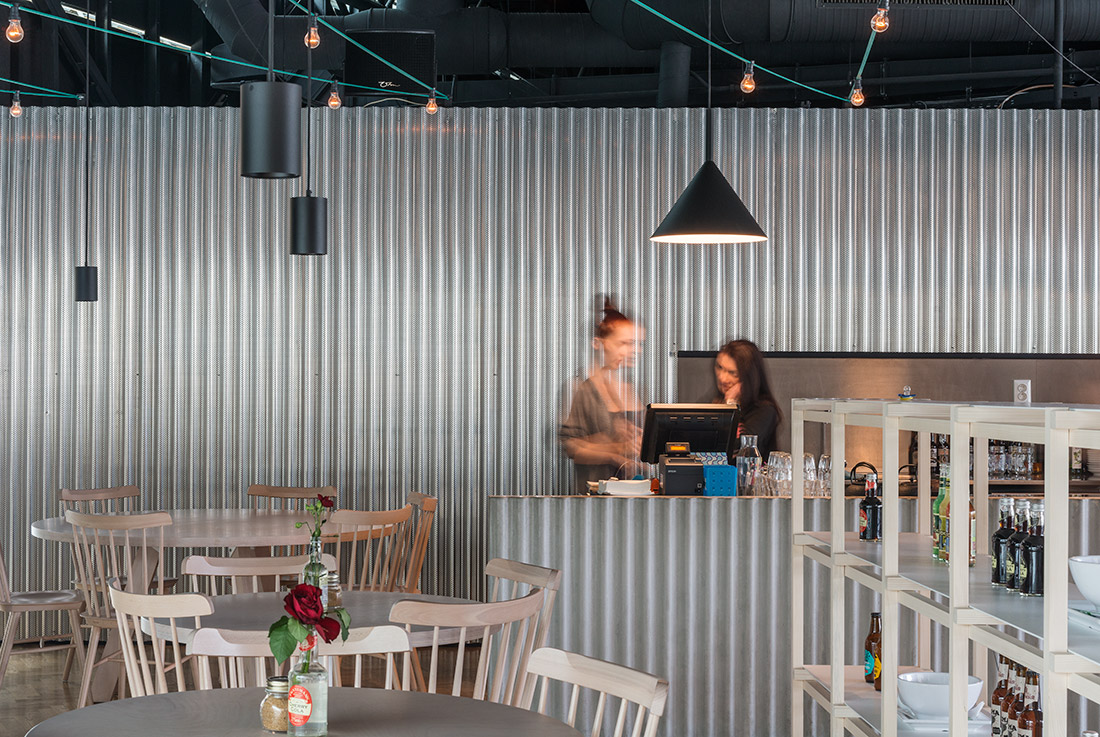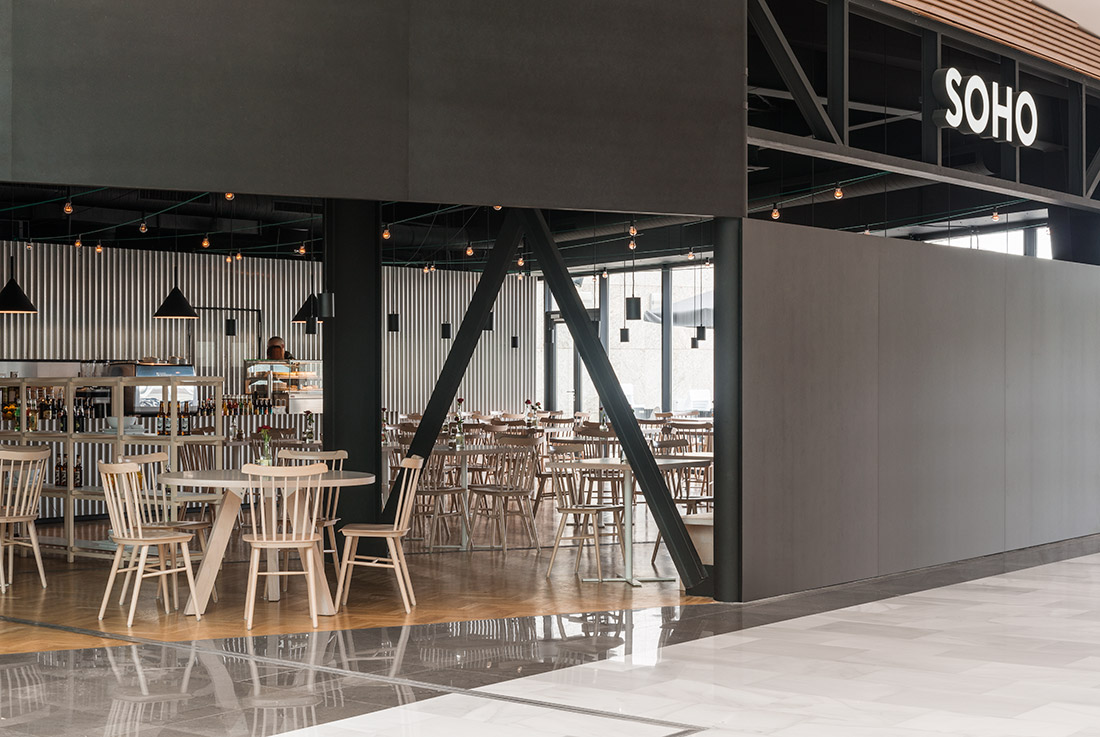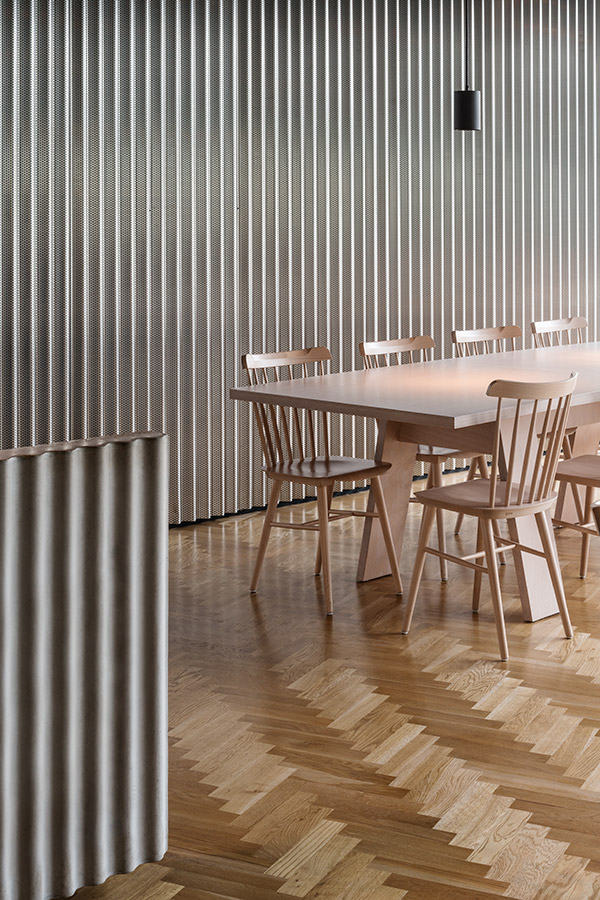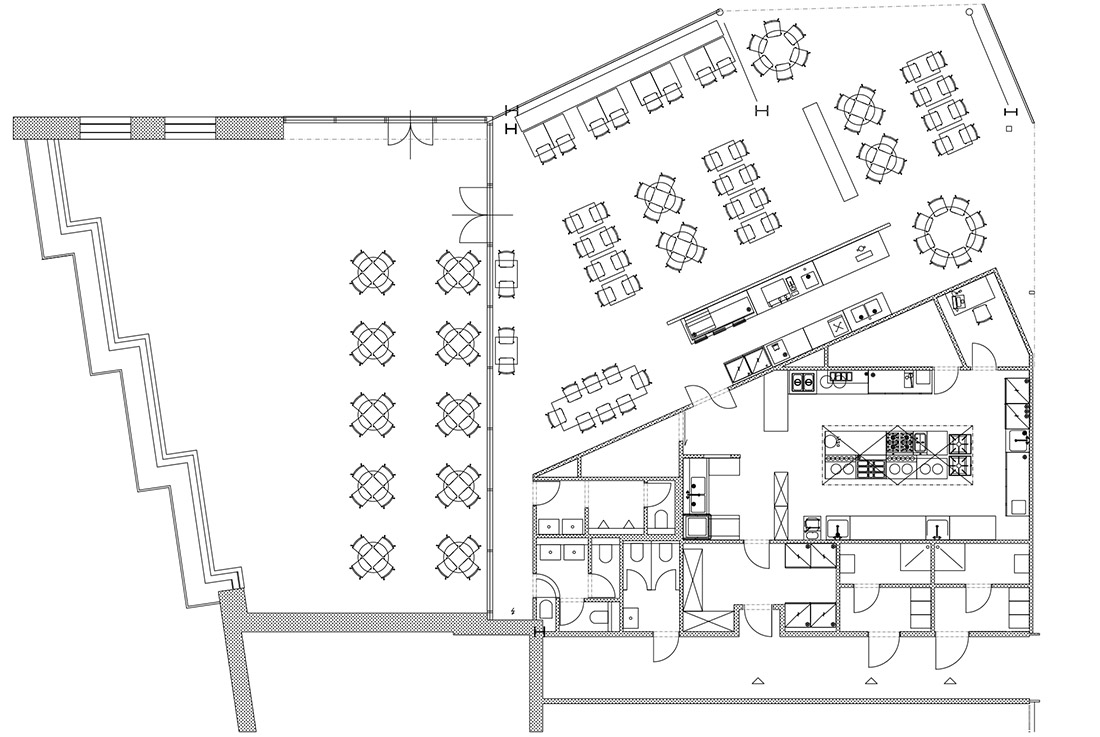 GutGut is a dynamic architecture studio based in Bratislava, Slovakia, with experience ranging from small interventions through to housing and masterplanning. The trans-generational duo Štefan Polakovič and Lukáš Kordík have been shifting the line between private and public domain, testing the boundaries of each project brief. Their built portfolio includes the award-winning refurbishment of a prefabricated socialist block in Rimavská Sobota, a residential complex on Dunajska Street in Bratislava and the conversion of an industrial complex Mlynica into a dynamic mixed use hub combining living, co-working and offices. GutGut has developed a strong design ethos focusing on re-claiming and maximising of space for social interaction and softening the boundaries between private and shared space, bringing back values of community and exchange. GutGut is active as the co-organizer of the DAAD (Architecture and Design Days) festival in Bratislava – an international platform encouraging critical discourse on local issues. The studio has been the recipient of the CEZAAR award – the highest architecture accolade in Slovakia – for a number of their projects, in 2019 project Mlynica has been selected among the 40 shortlisted works that competed for the 2019 European Union Prize for Contemporary Architecture – Mies van der Rohe Award. (http://www.gutgut.sk)
Grau is architectural studio based in Bratislava. Grau is active on various levels within the discipline of architecture, from architectural design to urban planning. (http://grau.sk)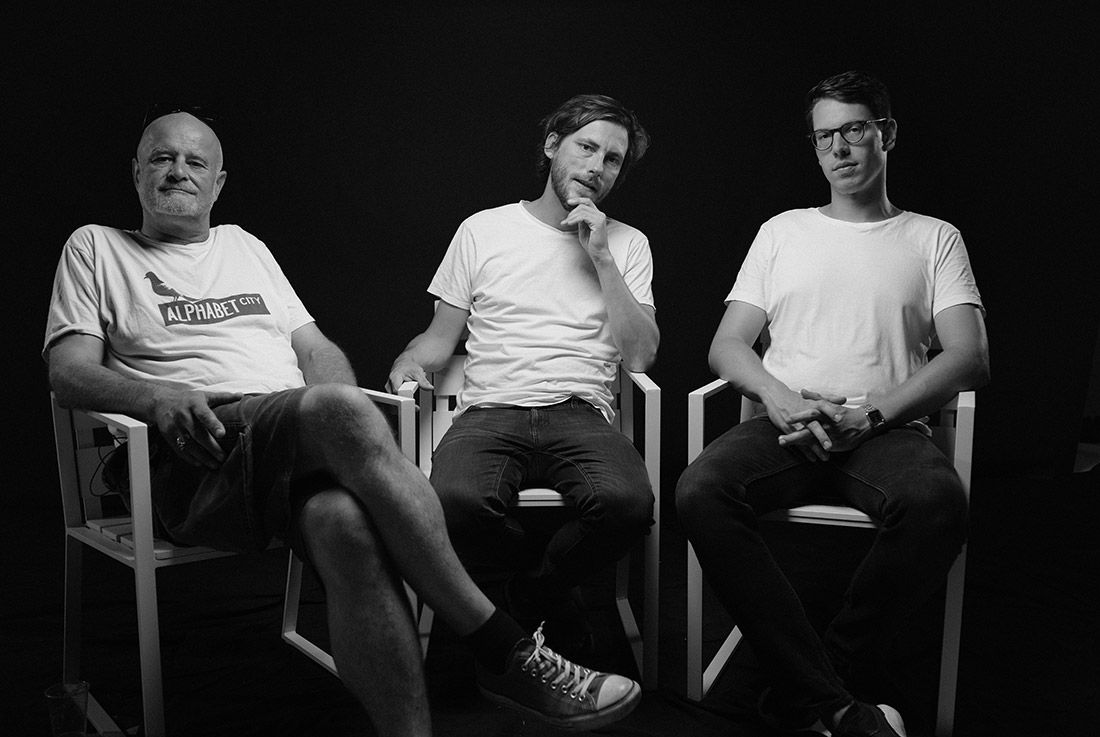 BISTRO SOHO
Authors: Štefan Polakovič, Lukáš Kordík; GutGut, Andrej Olah; Grau
Investor: Bistro Soho, s.r.o.
Photos: Juraj Chlpík
Year of completion: 2016
Location: Bratislava, Slovakia
Total area: 270 m²