The design idea for the interior was to combine two programs Sparkasse bank and cafe CACAO. But also, to capture the atmosphere of the past time and to bring it into the present time and space. The new concept of banking is combining the main program banking with a different program a coffee shop, bakery or a self-service space. It is not only a bank where you wait in a line but also a space for socializing, conversations, a space to create ideas, exchange opinions, business meetings, or just to visit the cafe.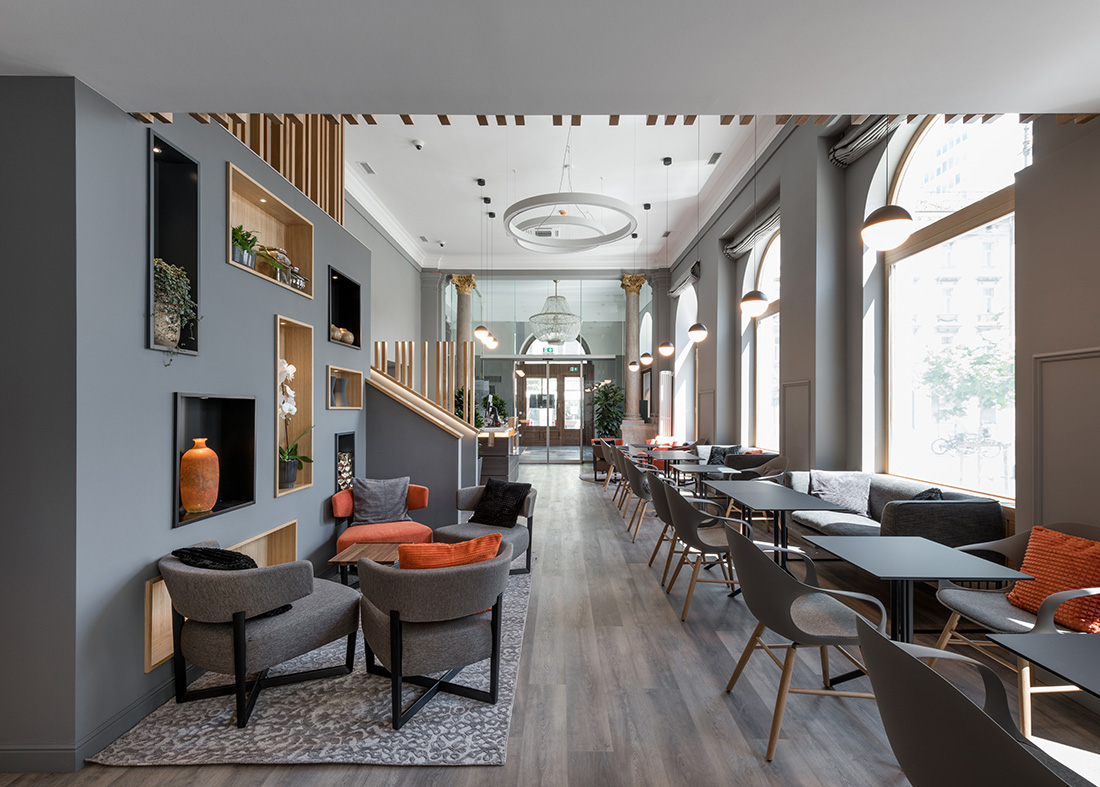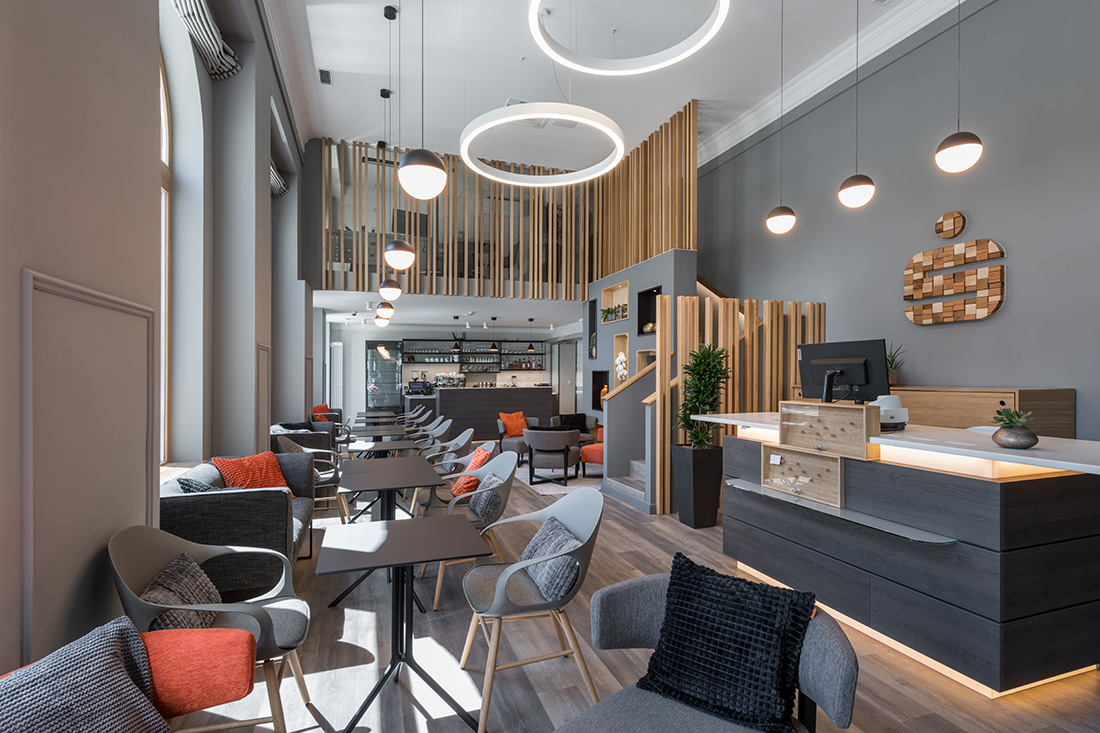 The renovated spaces are on the ground floor and basement. The spaces where defined early on because of the existing communal waters. Therefor we focused on colors, materials and detail.
By choosing specific colors and materials we were able to combine seriousness that embodies banking with the playful atmosphere of a cafe. The gray walls are complimented with gray chairs, black tables and gray curtains, the orange pillows bring everything together. Wooden cupboards are made from walnut and oak. We added metal legs that are the same color as the tables. Oak vertical batten work as room dividers. They create a transparent space that still feels closed. We created a relaxed, coherent and pleasant ambient.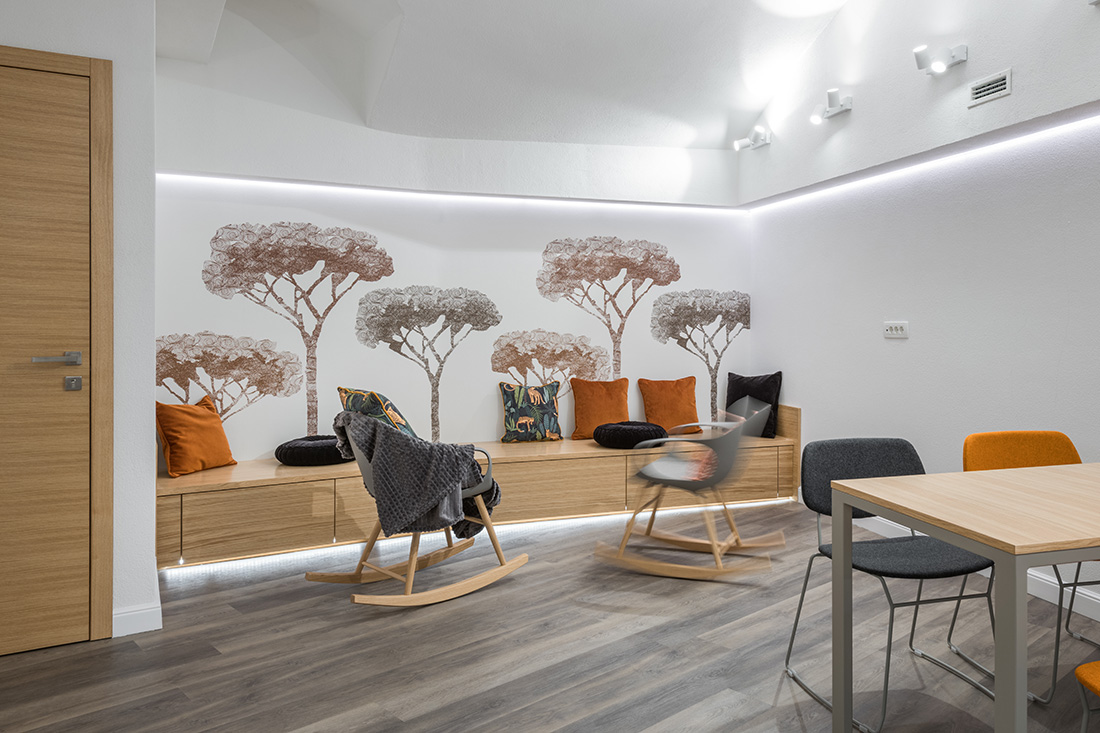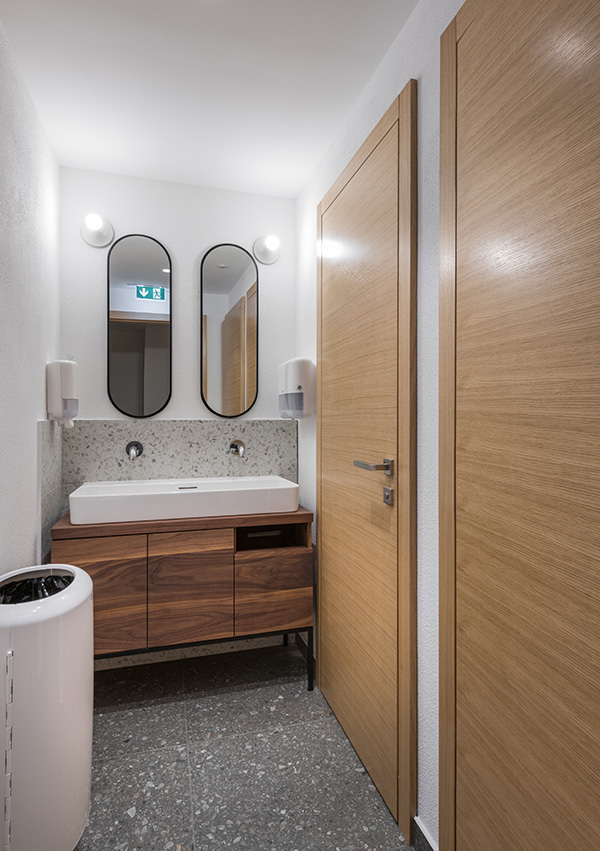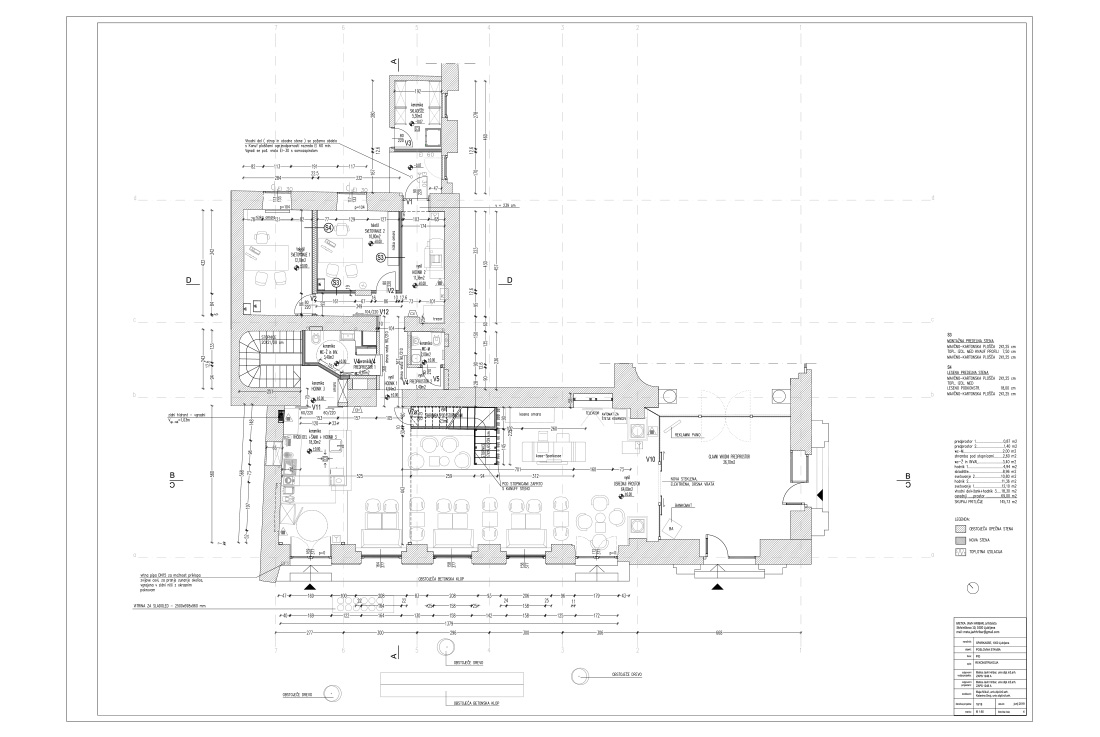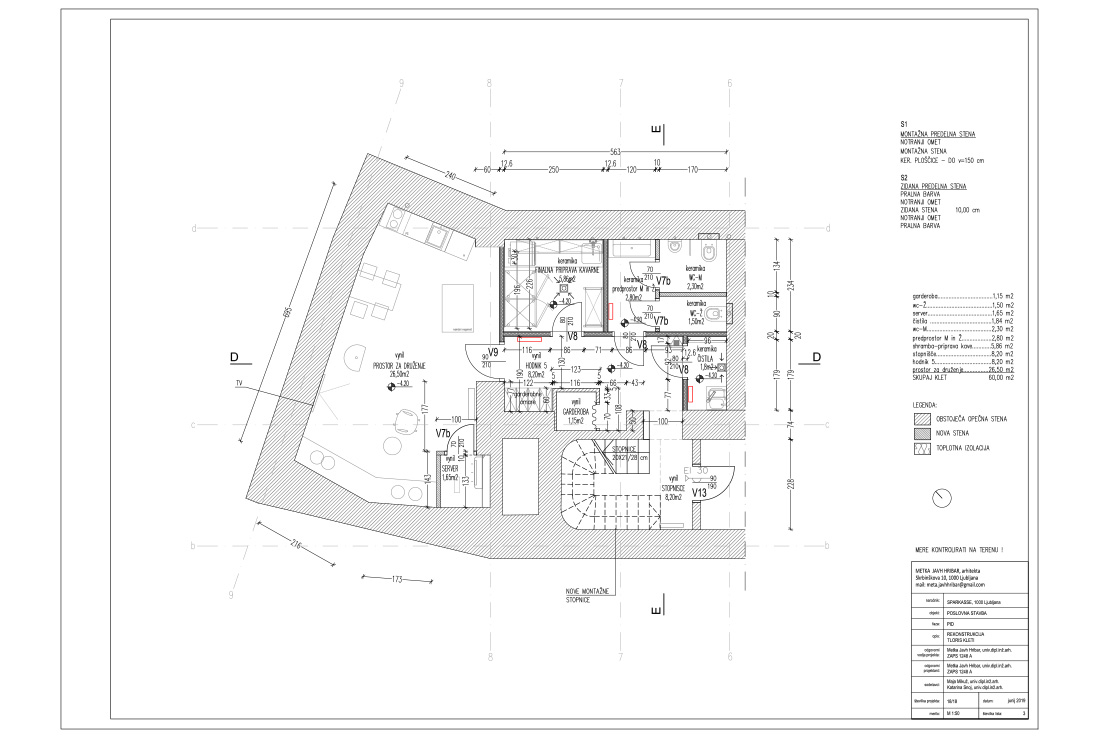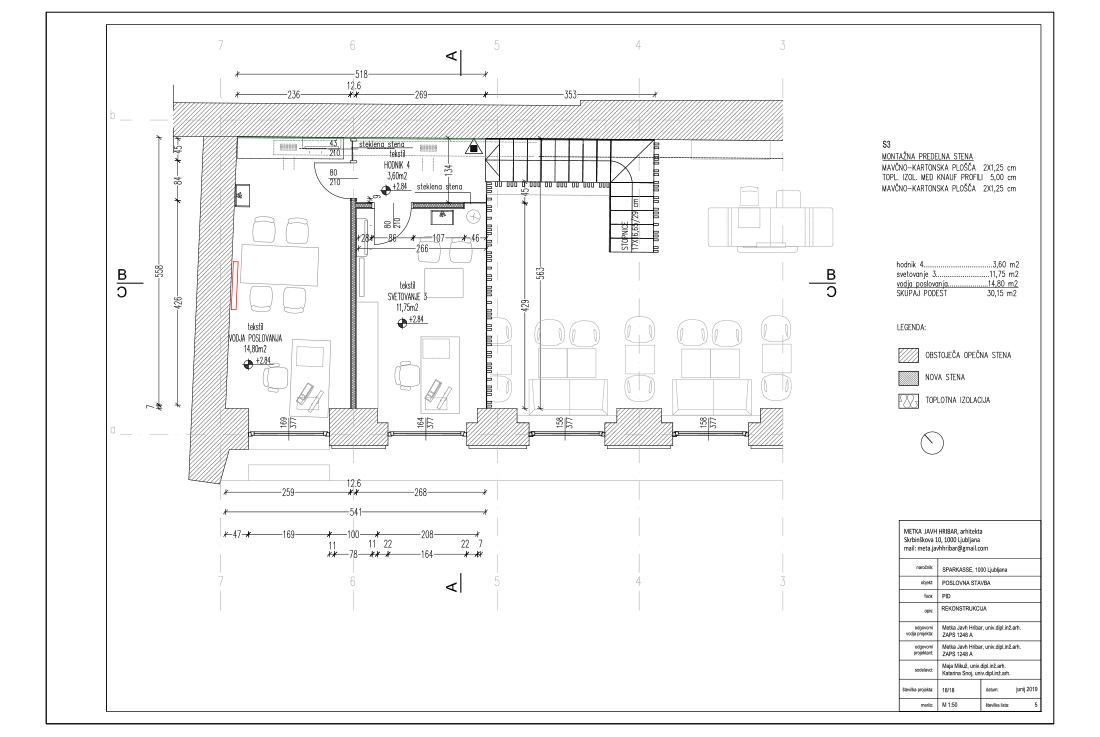 FILE
Author: Metka Javh Hribar
Collaborators: Maja Mikuž, Katarina Snoj
Client: BANKA SPARKASSE
Photos: Peter Škerlep
Year of completion: 2019
Location: Ljubljana, Slovenia
Text provided by the authors of the project.