Picodya's B-Matrix™ is an innovative In-Vitro diagnostics platform that allows quick and affordable laboratory-grade diagnostics at the point-of-care. B-Matrix is used in clinics, hospitals, research institutes, and vehicles and saves time of sending tests to central labs. It tests respiratory diseases including COVID19, Infectious disease, cardio, and more. The matrix technology of the product allows tests for several patients in parallel, resulting in higher throughputs and lower cost per test comparing to other solutions.
Industrial Design highlights:
• Iconic shape – the outstanding unique and futuristic image of a tilted cube that stands on its edge emphasizes the product innovation and creates curiosity
• The squares pattern on the sides emphasizes the matrix technology
• Ergonomics – the product's unique structure of the tilted cube solves ergonomic and volume challenges including:
o Ergonomic working angle for 3 disposable cassettes insertion
o Ergonomic working angle for touch screen
o Modularity that supports 2 product configurations for 2 different use cases – Tabletop configuration or cart configuration with a bottom container for the used cassettes.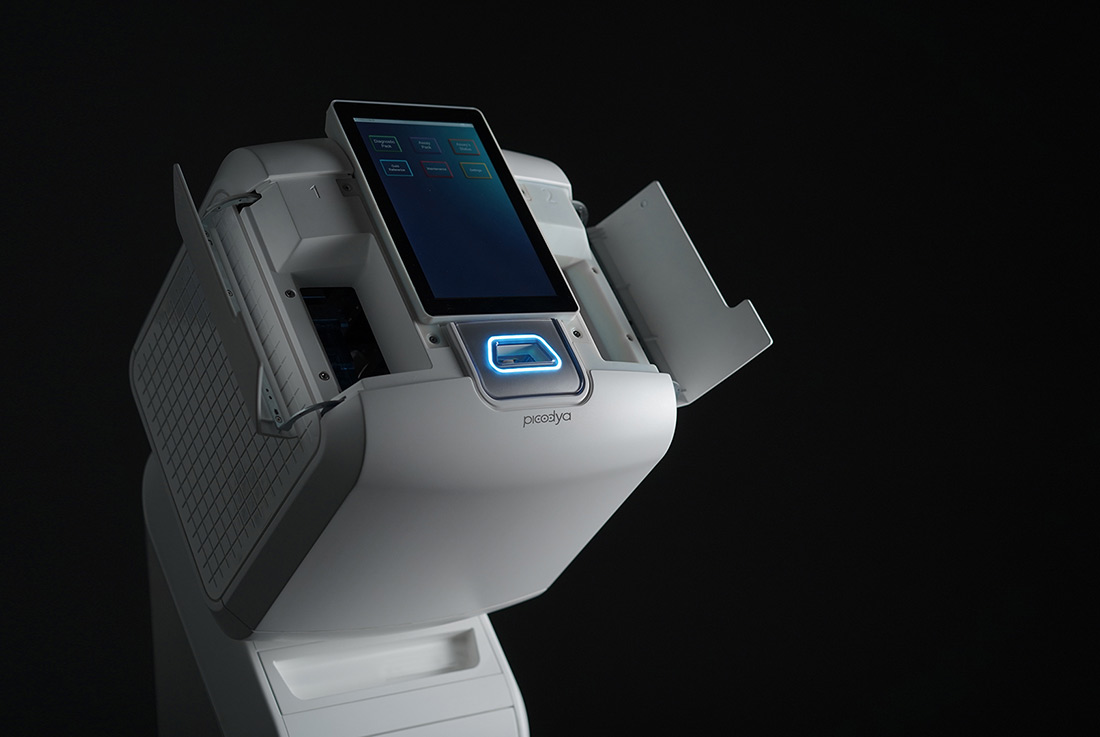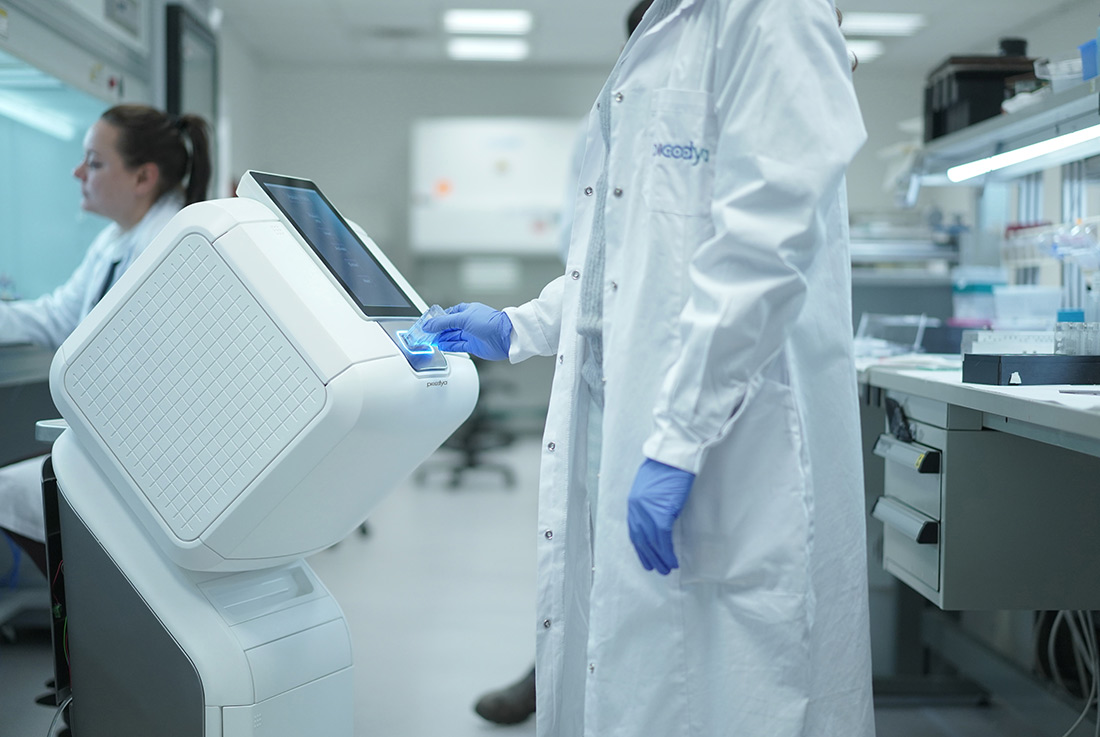 Credits
Design
Taga, Israel
Manufacturer
Picodya Technologies, Israel
Year of production
2020
Related posts
Powered by