Stay in the city, feel the nature.
In a quiet morning, absorbed by the calmness of the river and the subtle rocking movement of the floating construction you easily forget that you are actually in the city.
The architecture indulges the dipole urban-natural, combining a simple square form with a playful arrangement of windows and a two directional positioning of the façade's wooden boards painted in two shades. The interior connects with the outside with large glass openings in the lounge while in the rooms big windows frame the green scenery in unexpected ways.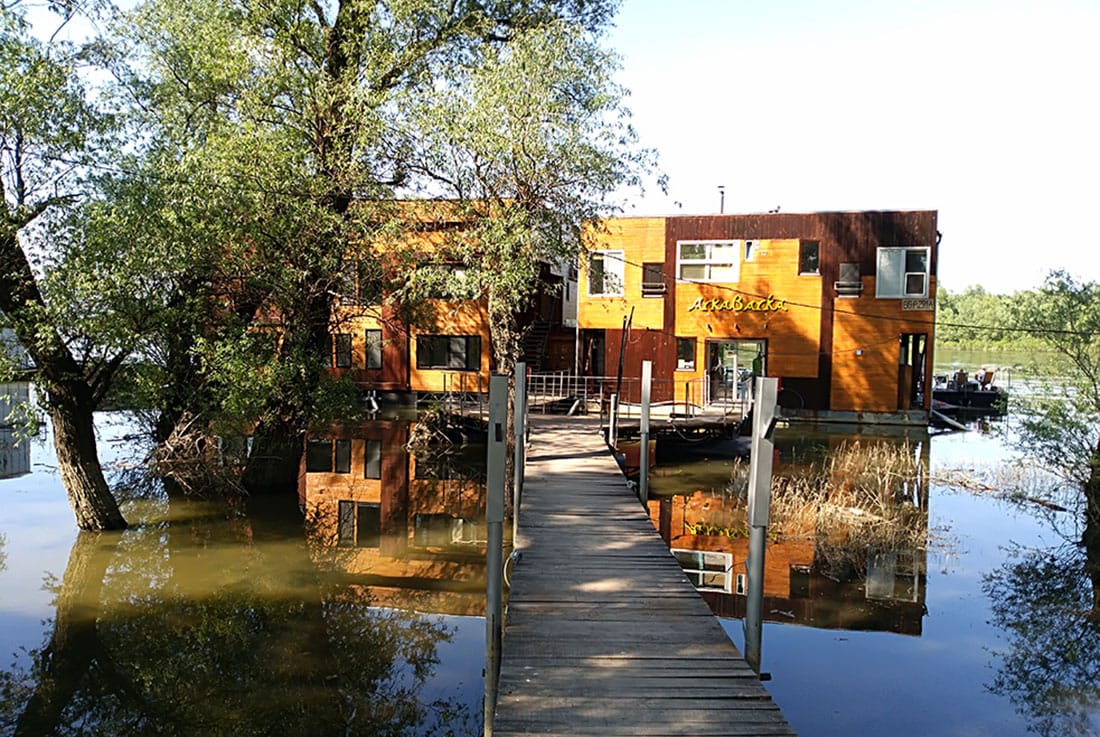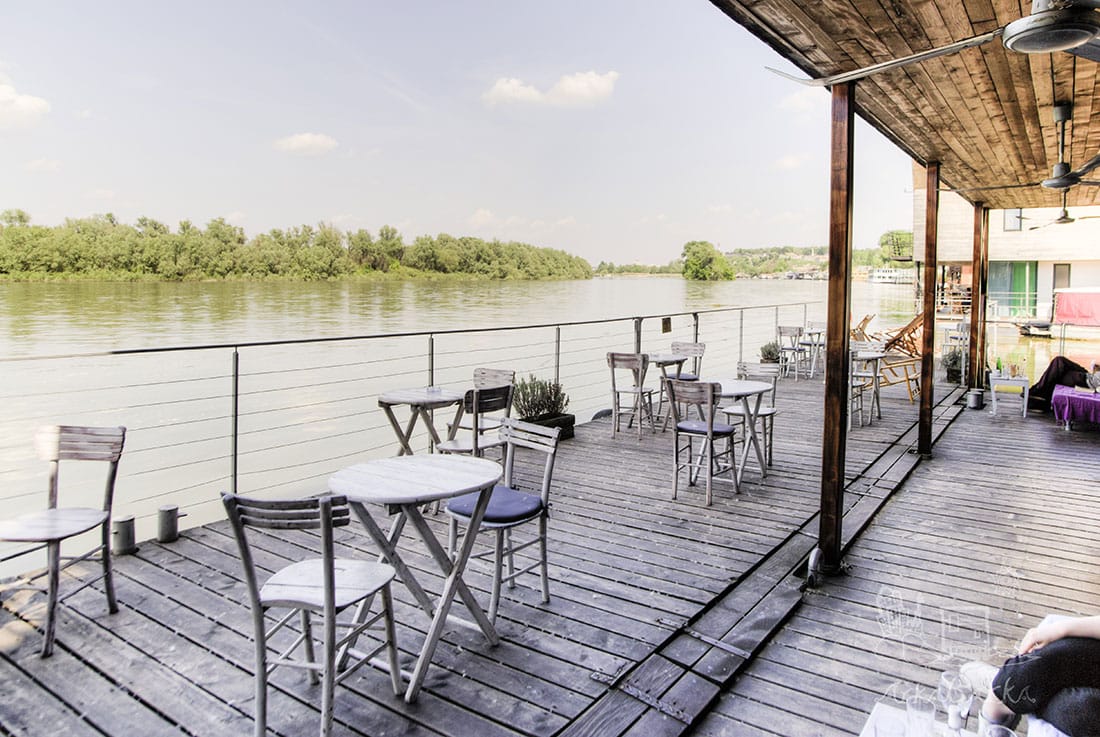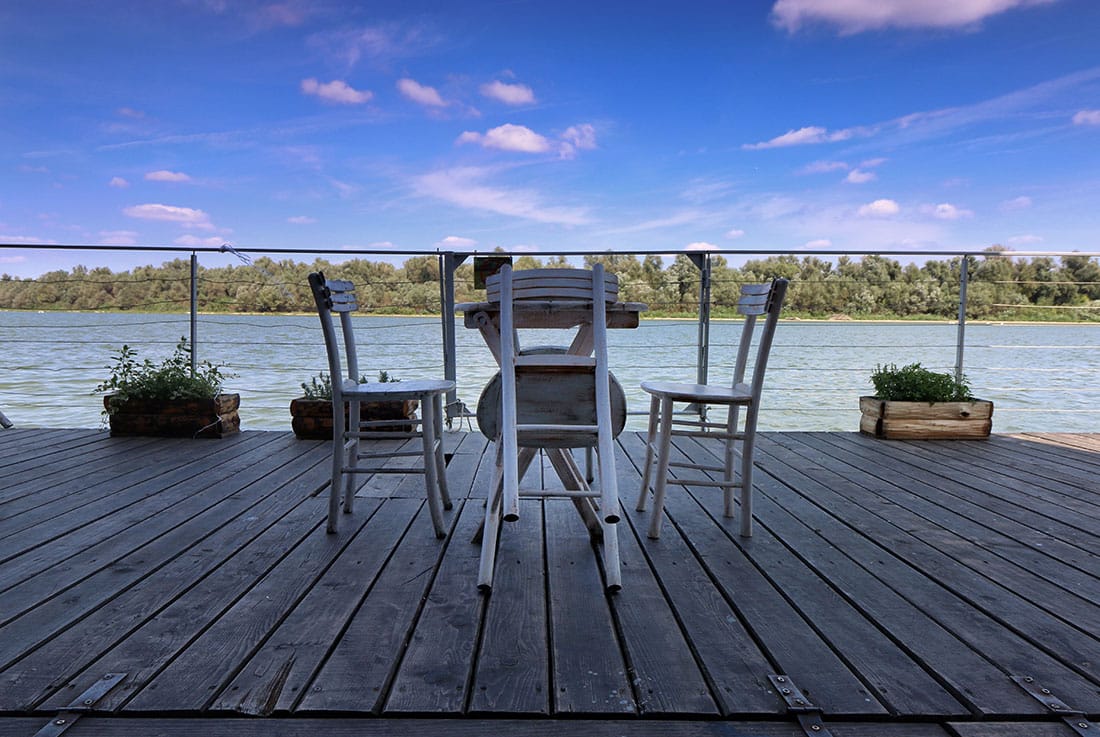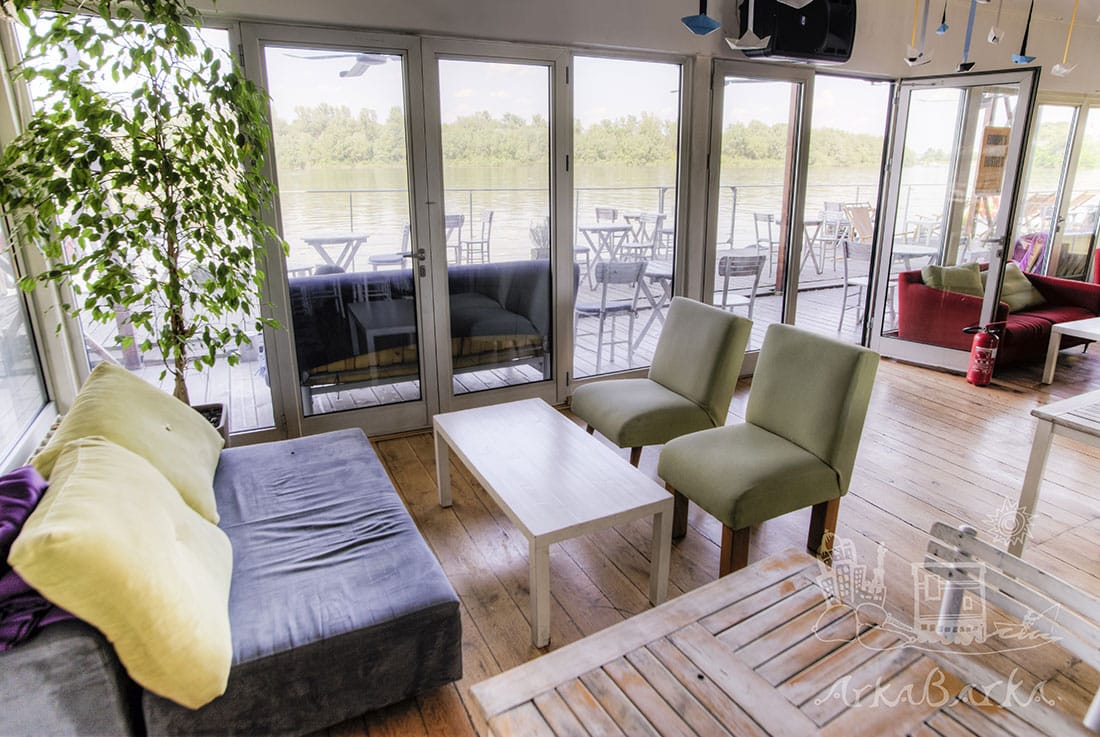 The construction started in 2006 with one hostel building and evolved over the last 12 years as our understanding of the needs of the target group of such touristic experience became clearer. Thus every year new additions complemented the experience of relaxation and exclusivity: private bathrooms in most of the hostel rooms and a sauna for two came first, followed by a new terrace and bungalows that after few years were incorporated in a new adjacent building that offers apartments and studios. The interior, re-designed by artist Jelena Davico, is in vintage style while the wall paintings of Davico and Vuk Djuricković transform every room in a unique piece of art.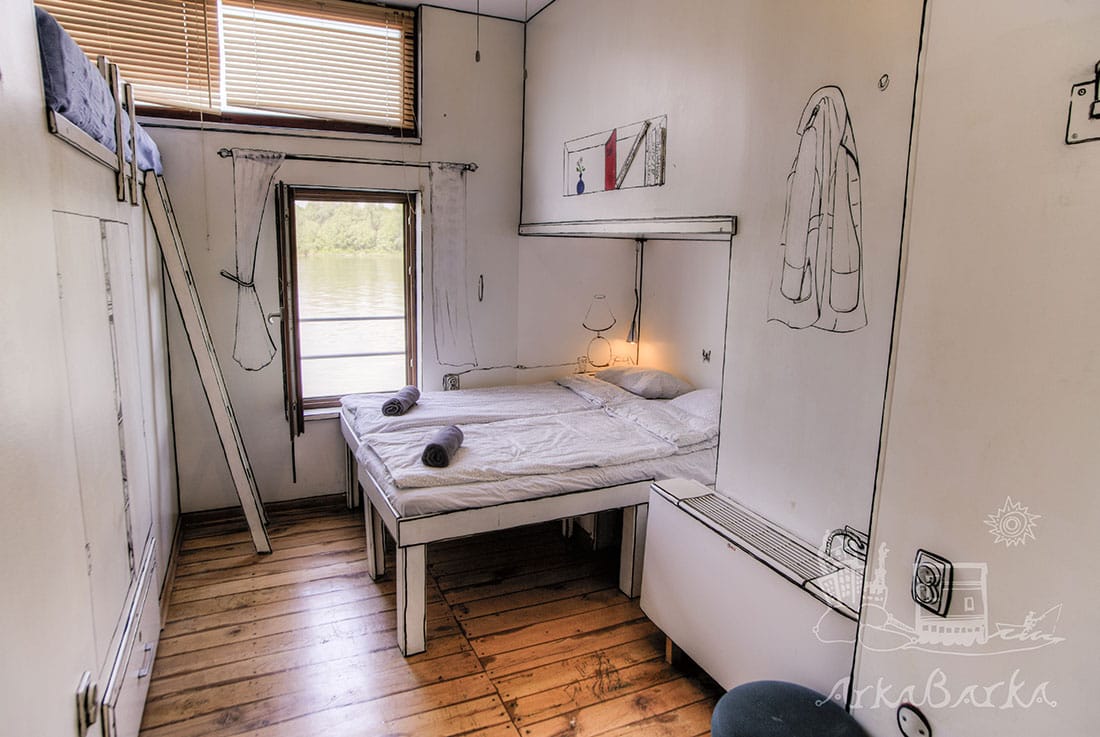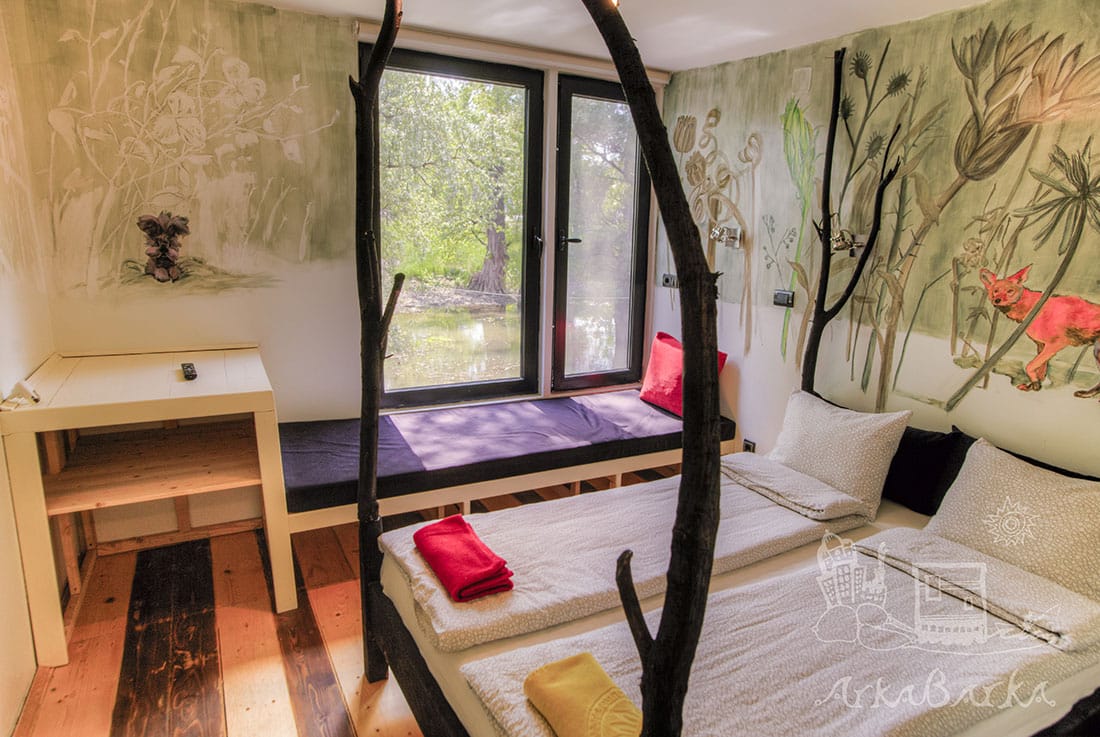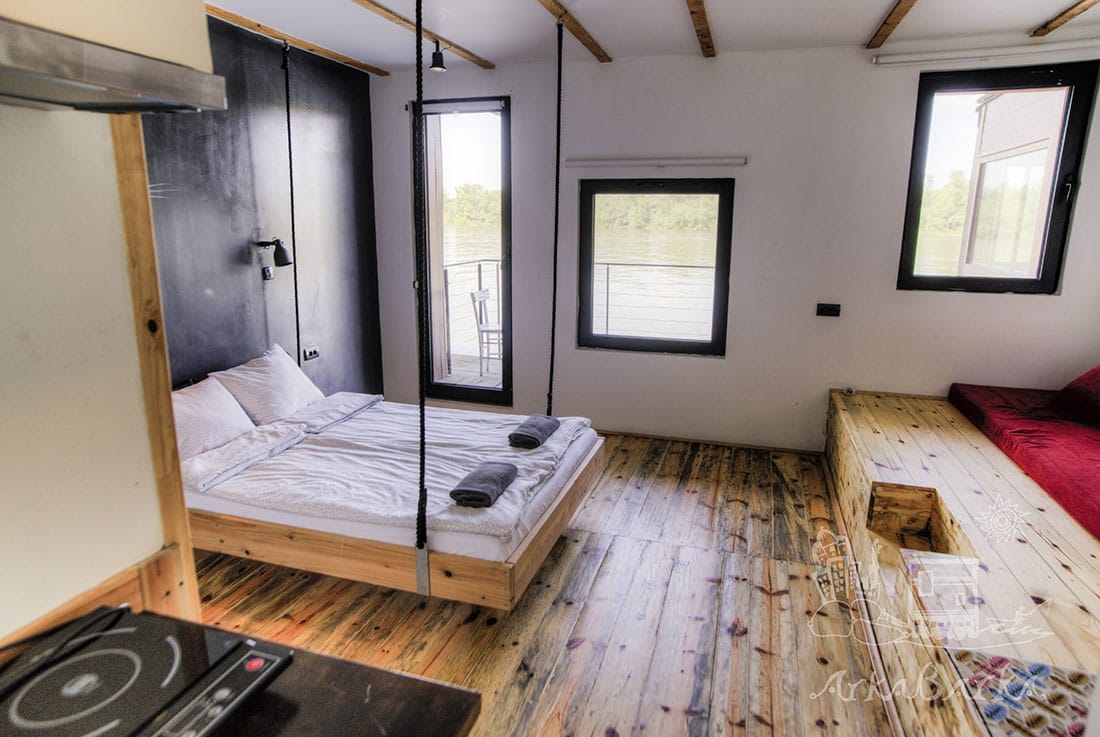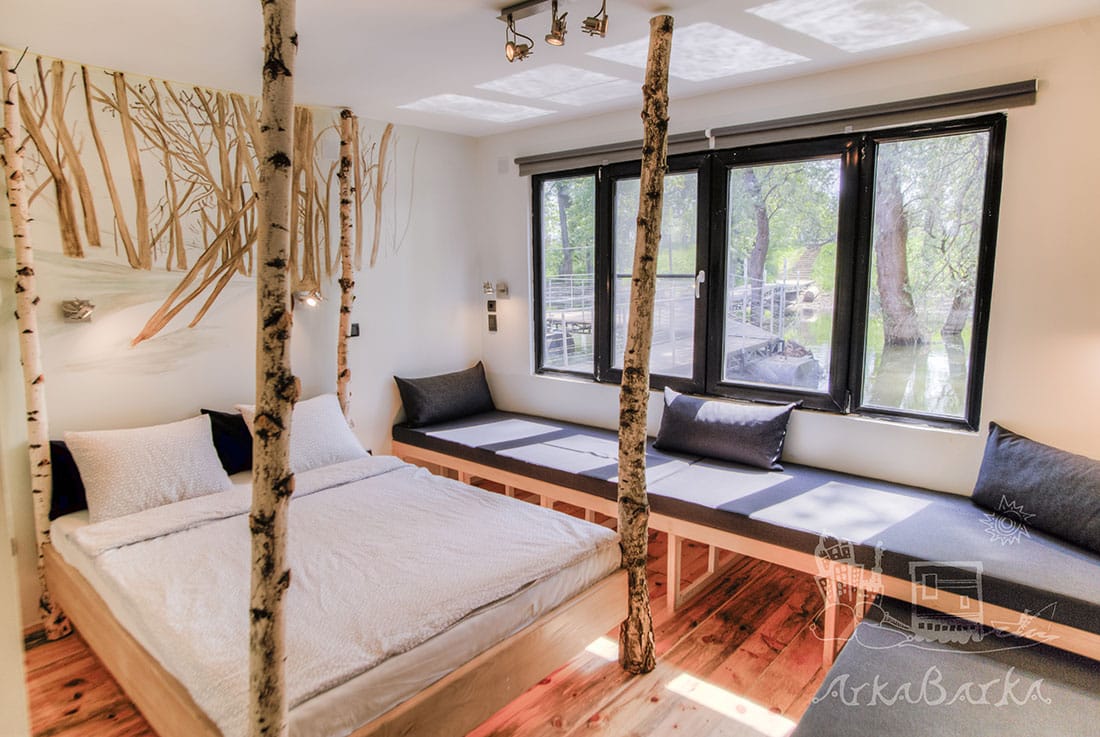 FILE
Authors: Miodrag Zrnić, architects: Vasiliki Akritidou, Mladen Grbić, Georgia Papanastasiou
Investors: Miodrag Zrnić, Vasiliki Akritidou, Damir Junuzović
Year of completion
Arkabarka hostel: 2007
Arkabarka 2: 2016
Location: Prijateljsko park – Danube, Belgrade, Serbia