Photo: Maria Efthymiou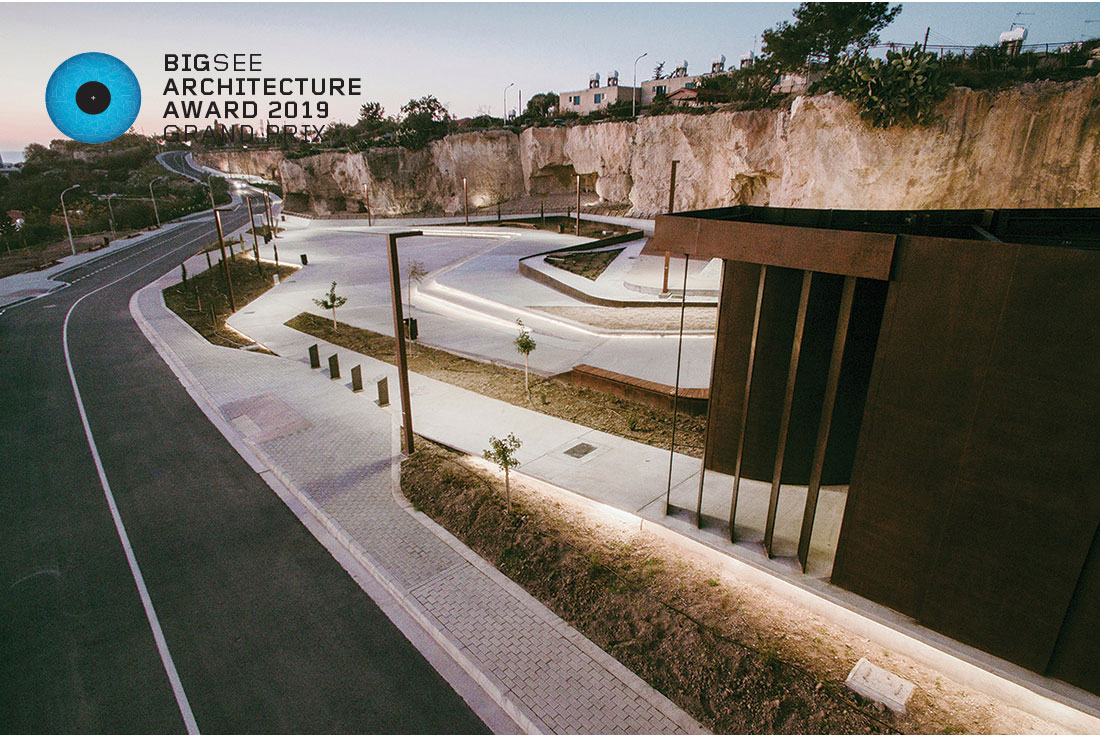 Read more about grand prix winning project Mouttalos District Redevelopment here
XO Architects is a design-oriented architecture office that is committed to excellence in custom architecture and design for residential, cultural, corporate buildings, as well as public spaces.
We combine rigorous design with construction management experience – a rare combination that leads to a distinctive design process and end product that are aesthetically and intellectually rigorous as well as financially informed.
Our design values are modern: efficiency, logic, beauty, honest expression of materials, and clean lines and forms that allow the architecture itself – the space, light, materials, spatial relationships – and inhabitants to thrive.
The result is an architecture that is current but timeless, serene yet warm, and universally rational while also being uniquely reflective of the values and characters of our clients.
In addition to ground-up work, the office has expertise on a wide scope of projects from housing, interior renovations, landscape and furniture design, as well as experimental architecture workshops. Since 2013, the office participated in a variety of international architectural competitions receiving awards. These awards include the Reformation and Enhancement of the Mouttalos District in Paphos (1st award) and the Re-construction and Re-use of the old Chani of Ibrahim in Paphos (4th award).
CHRYSO ONISIFOROU [XO] – Principal architect
Chryso Onisiforou has over 10 years of architecture-related professional experience. Prior to establishing XO Architects in 2013, she was an Architectural Designer at the notable architecture offices NLE – Shaping the Architecture of Developing Cities, RCR Architects (2017 Pritzker Prize Winners), and Vardastudio. During this period she has worked on projects of diverse types and scales that have been published worldwide. Among these projects is the innovative Makoko Floating School, in Lagos-Nigeria.
Onisiforou earned a Master of Science in Architecture, Urbanism and Building Sciences from TU Delft and a Bachelor of Science, in Architecture and Environmental Design from NDSU. She is a registered architect with ETEK in Cyprus and S-BA in the Netherlands. She has traveled extensively, studying architecture and art. Onisiforou discovered her passion for art and architecture when she was a young child.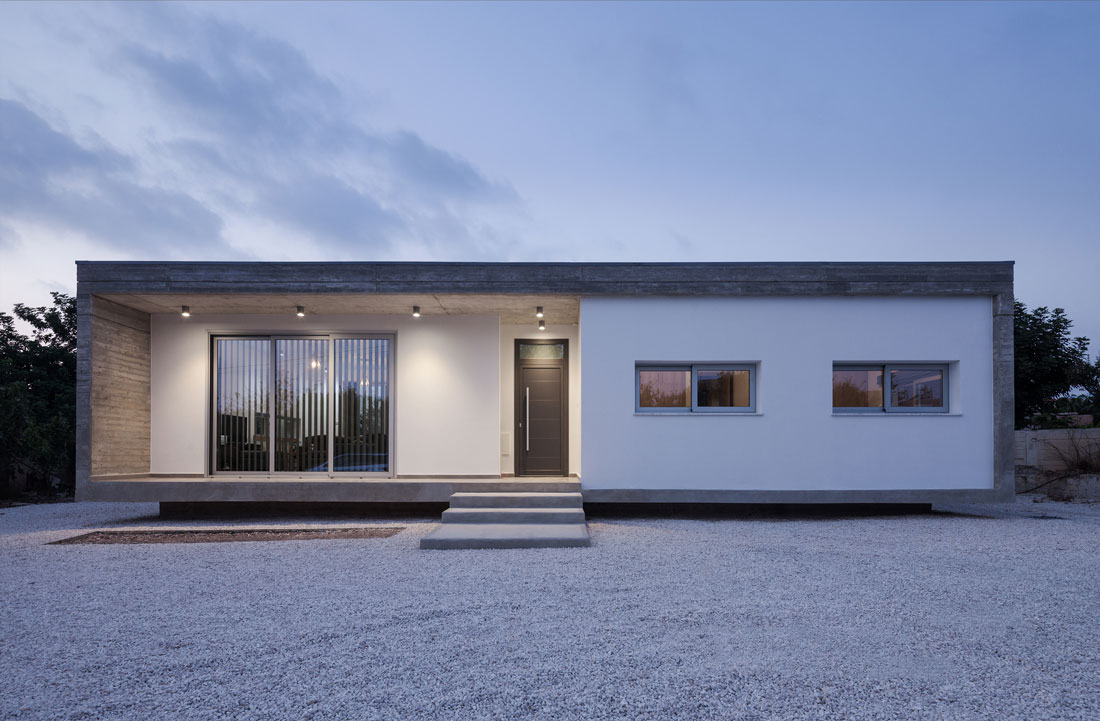 AN HOUSE, photo: Creative photo room
Can you start by telling me a little bit about yourself? Who are you? How did it all start?
Well, I was born and raised in Cyprus and I grew up in a small town in a middle-class family. While growing up I was very ambitious. I had a vivid imagination and wanted to travel and experience new things. When I finished high school at the age of 18, I therefore left my hometown to begin my journey and study architecture – first in the United States and later in the Netherlands. It was not until about ten years later that I decided to move back to Cyprus and start my own practice. Prior to that, I had worked at some notable offices such as NLE – Shaping the Architecture of Developing Cities in the Netherlands and RCR Architects in Spain.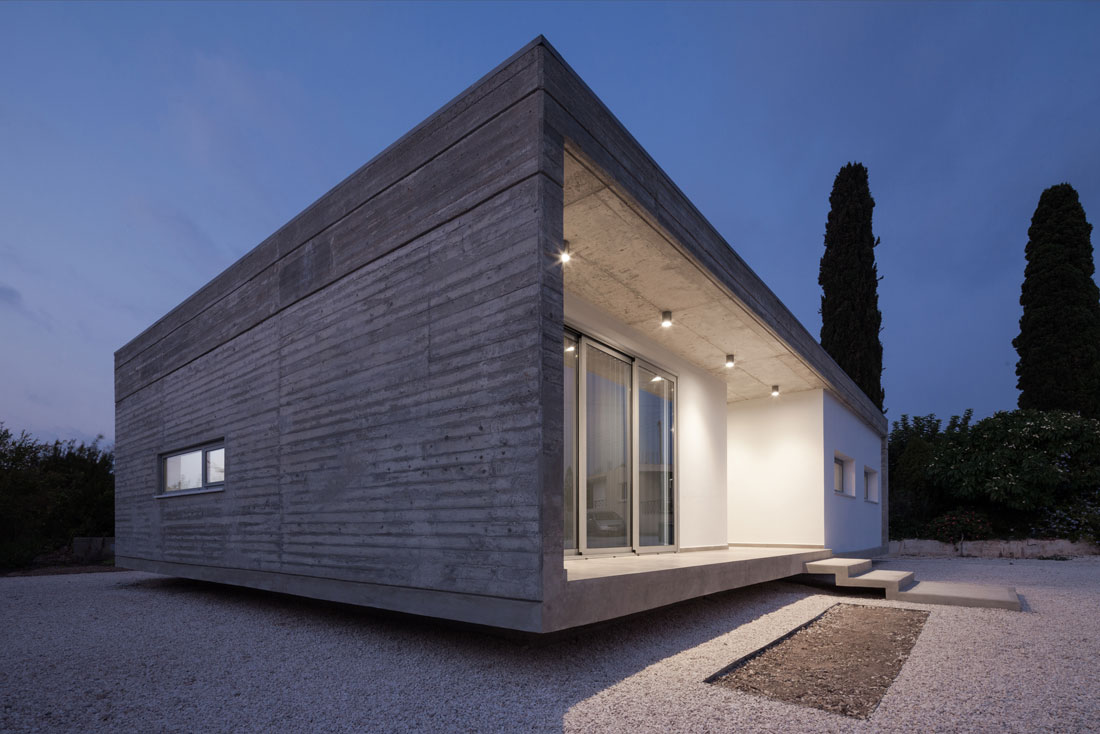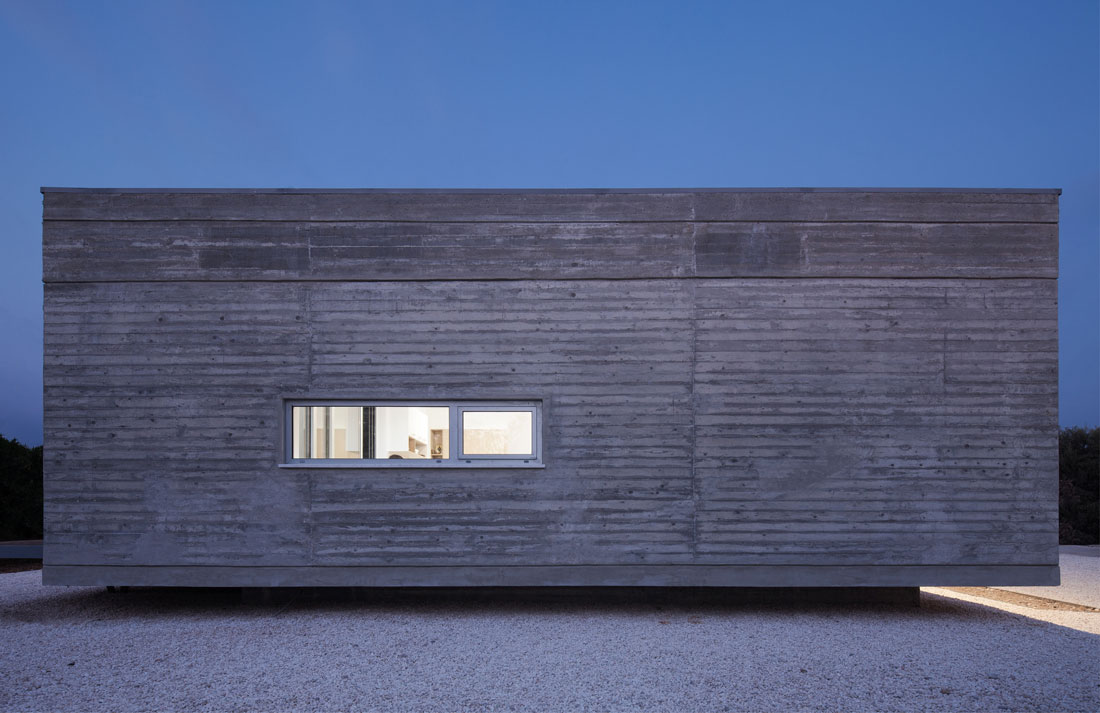 AN HOUSE, photo: Creative Photo Room
Being an architect, what compromises do you have to and which ones you are not willing to make?
Well, I believe that as architects we have to work within many constrains, from a site and budget to materials and many more, and all these constraints bring about certain compromises. Nevertheless, I think that this is a challenge we have to embrace and still be innovative, relevant and creative.
What small things make you happy?
Hanging out with friends and family and taking long walks with my dogs.
How do you relax, for instance, at the end of the week? What is your perfect getaway?
At the end of the week I normally relax and enjoy a nice dinner and drinks with my friends. At weekends I often escape by taking mini excursions in the nearby area.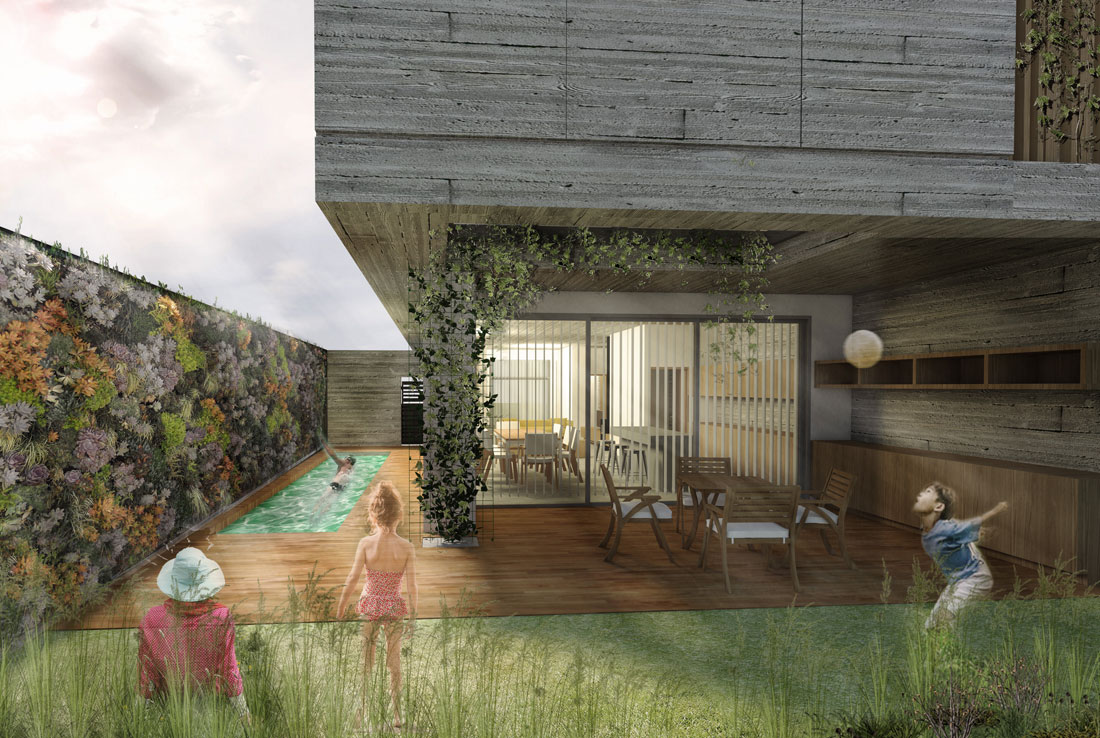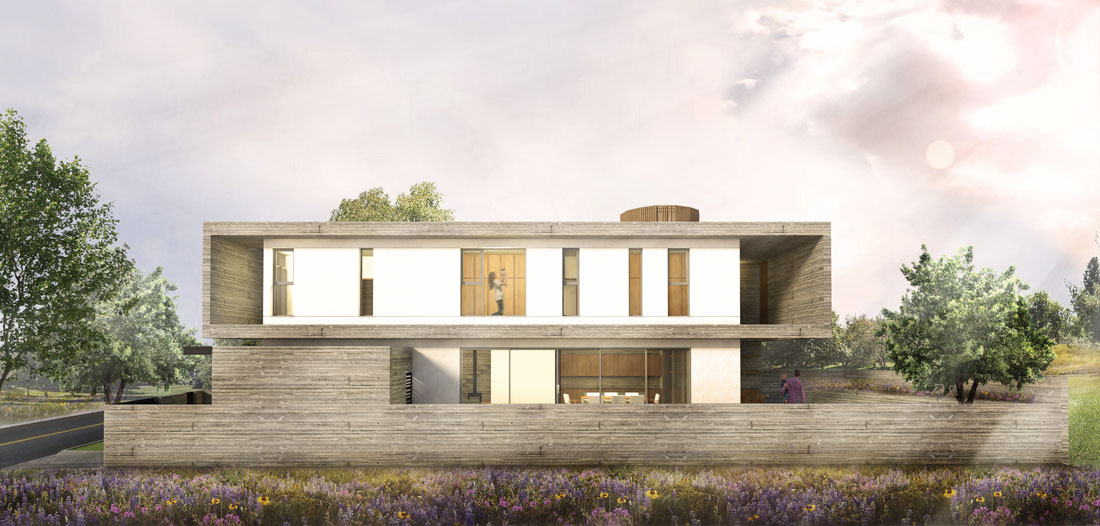 GV house
What is the first thing you do when you wake up and what is the last thing you do before going to bed?
I am not such an early bird, so I basically wake up, get ready and head to the office. I normally do some sort of an activity before heading home after work, such as a certain type of exercise or a hobby. I frequently end my day with a cup of tea before going to bed.
Do you drink coffee? What kind and where?
I certainly like coffee. Who doesn't, right? Well, I usually have my coffee in the office. A nice warm cup of filter coffee, white with a bit of sugar, which I drink while planning the tasks I have to accomplish that day.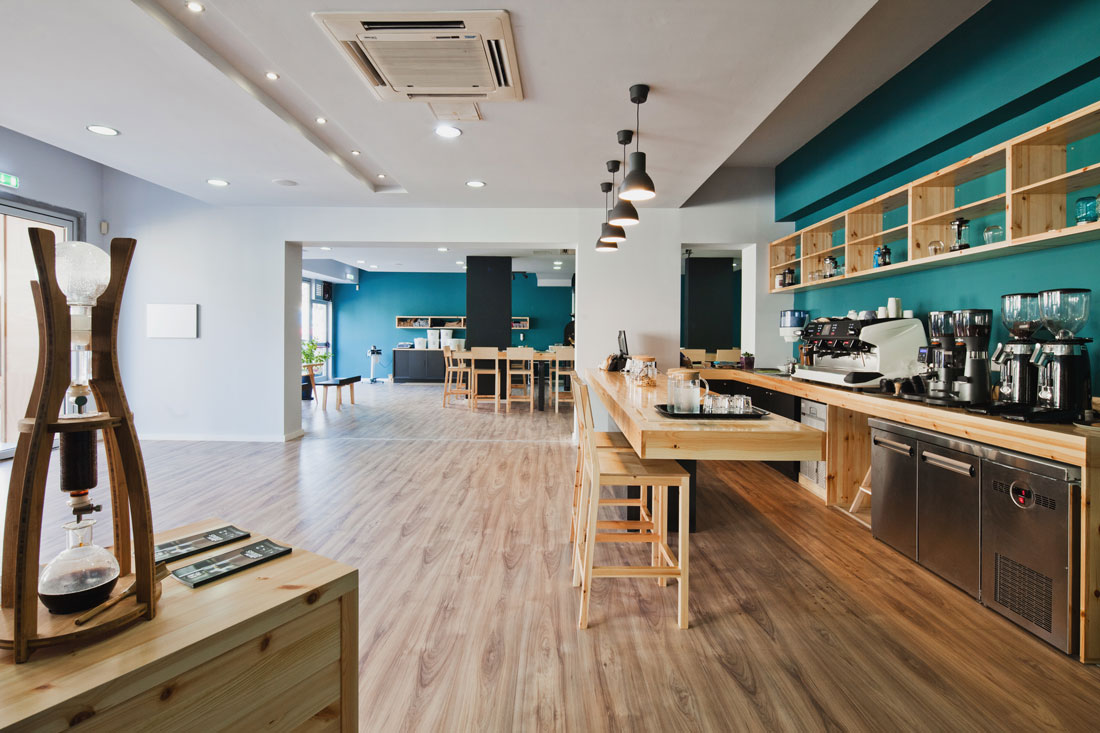 Beanhaus Coffee Roasters, Paphos, 2015; Photo: Creative Photo Room
When you order food in a restaurant – do you stick to the food you already are familiar with or do you prefer experimenting with new things?
I don't mind trying new things. I love food in general, so I am very open to experimenting with new flavours.
What do you think about comfort at home? Do you prefer more space or is functionality more important?
It is essential for an interior to be equally efficient, but also appealing.
How do you handle the people you don't like?
Most of the times I politely ignore them.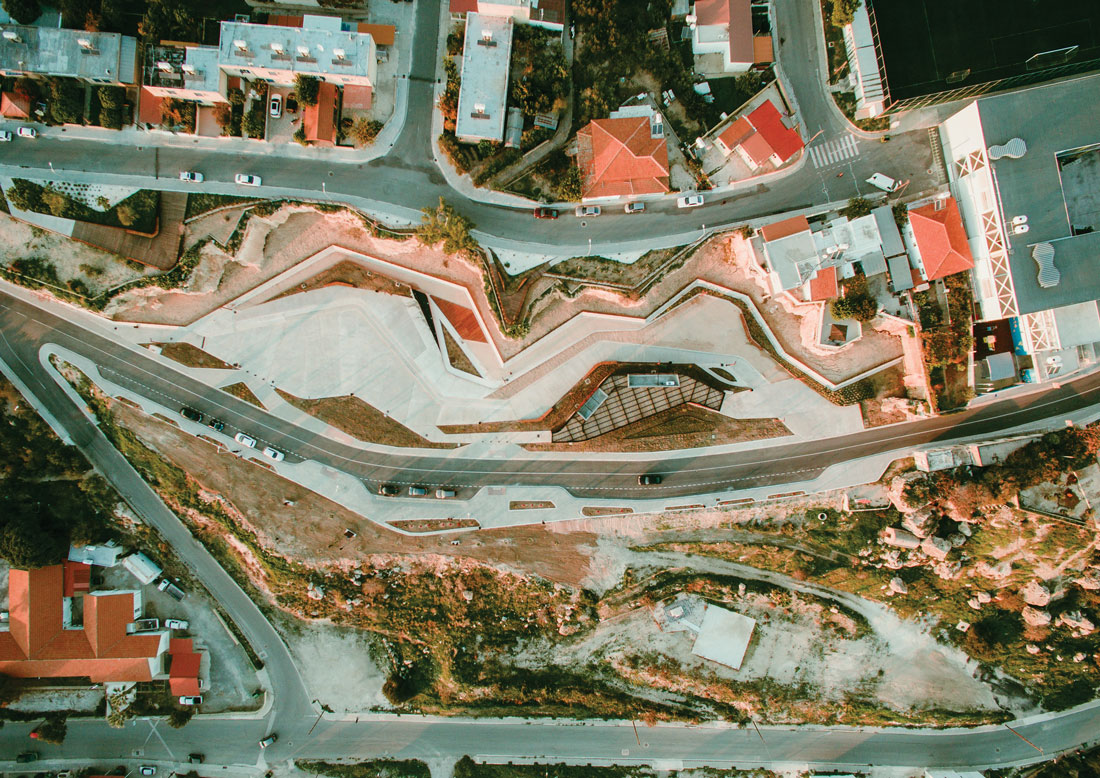 Mouttalos District Redevelopment, Paphos, 2018; Chryso Onisiforou (XO Architects) & Iliana Socratous (SIGMA & Co.); Photo: Vasos Athinodorou
Which of your posessions could you not live without?
Hmm, nowadays my bed.
Have you ever experienced something you couldn't explain?
Stress can do many things to you, that is for sure.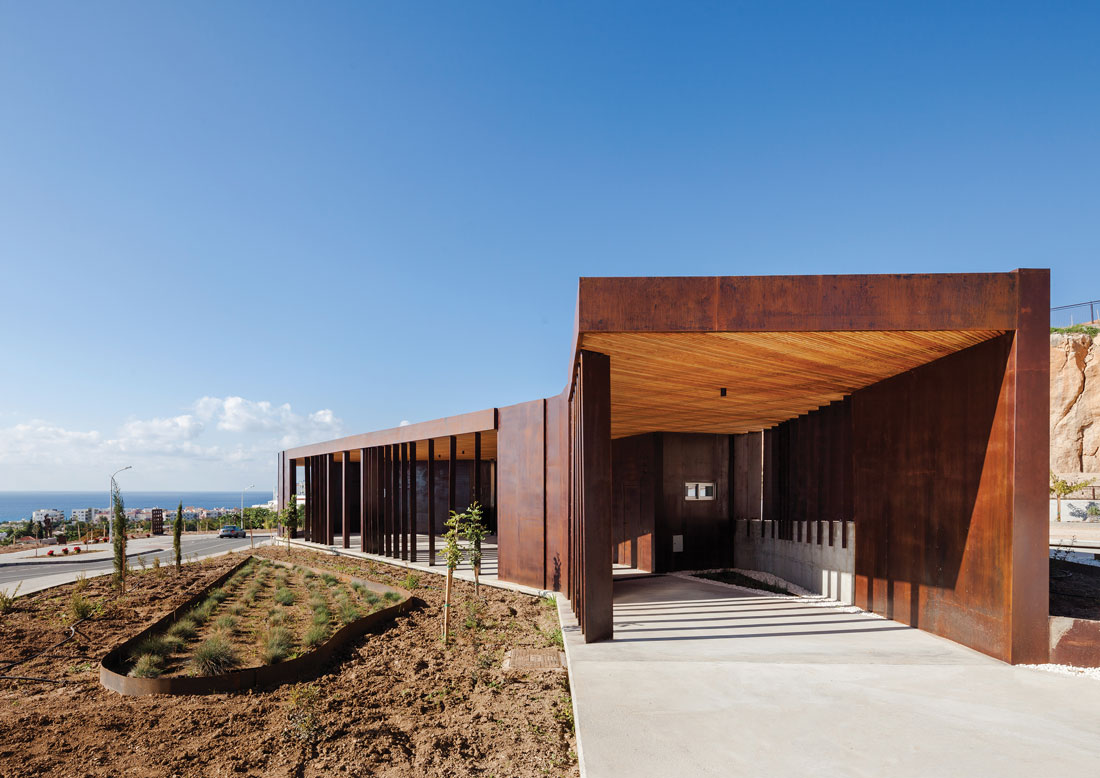 Mouttalos caves pavillion, Paphos, 2018; Chryso Onisiforou (XO Architects) & Iliana Socratous (SIGMA & Co.); Photo: Creative Photo Room
What do you think that stops people from understanding themselves?
I think that we have all become overly self-consumed, so perhaps we need to pause for a moment and stop thinking so much, and simply enjoy life and the present moment.
What is your all-time favourite design piece?
My favourite building is the Guggenheim by Frank Lloyd Wright. He was an early inspiration to me whom I have always truly cherished and admired.
FILE
Interviewer: Danaja Jovandič