Embedded in the central department of Tirana, Blloku, the apartment takes part of the current evolution of the city. In the downtown becomes a shelter on the fifth floor with the stunning view of the upcoming capital. Big glass windows invite the urban landscape that combines with other materials like the marble. Glossy natural marble in the core of the multi-purpose space reflects the intense daylight of Tirana, whereas in the night time is integrated with the soft interior lighting and the glass windows turn into a display of the city skyline. Classic modern design elements (Barcelona chairs and FLW chair, Le Corbusier chair) and bespoke design furniture, like the brushed steel coffee table, make the place one of a kind. A rich and balanced interior, a passionate client and a prime location compose an apartment profile with emotion and character. The palette is simple, wood and natural marble, brushed steel and textured wallpaper that forms images in the space and let the imagination travel. The lighting is given mainly by spotlights, completely adjustable on orientation and intensity providing an abundant of possibilities. Every point of vitality is marked by one or more circles that enforce and stabilize the atmosphere. Same time, indirect light comes out from the grooves of the ceiling volumes and define the separate zones simulating natural light rays.
Whole home integrated technology and sound absorption are cautiously studied for offering a unique sense of protection, stability and "easy living". "Even though the house will be used only a few months per year, as our main residence is out of the country, we need every time that we come back to feel like home", client's brief. Living the place only few months during the year create the need of clearly separated zones that can be also completely independent. Entrance zone offers plenty of storage in the calacatta volume and the glass cube for short stays and drop in- drop out luggage.
On the one side a big open space with the three-side fireplace and on the other a thick wooden sliding door hides the completely isolated private part of the apartment, with the master and dressing room divided by the volume of the bathroom.
What makes this project one-of-a-kind?
"Out of the standards, in the comfort zone."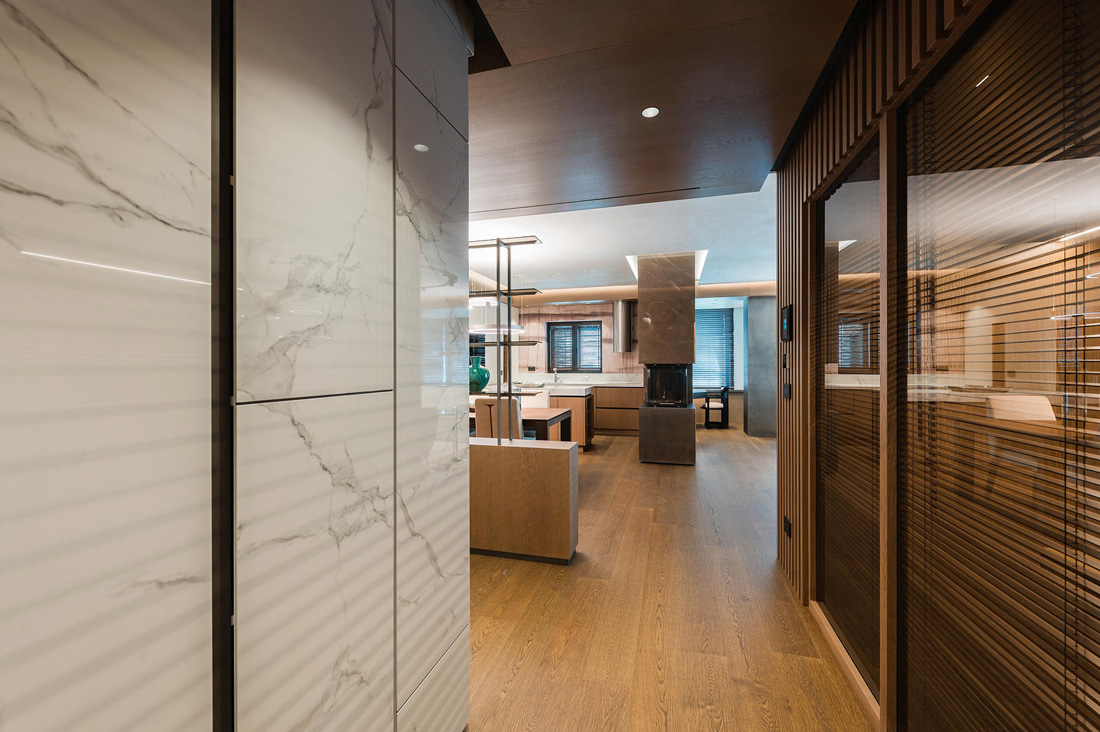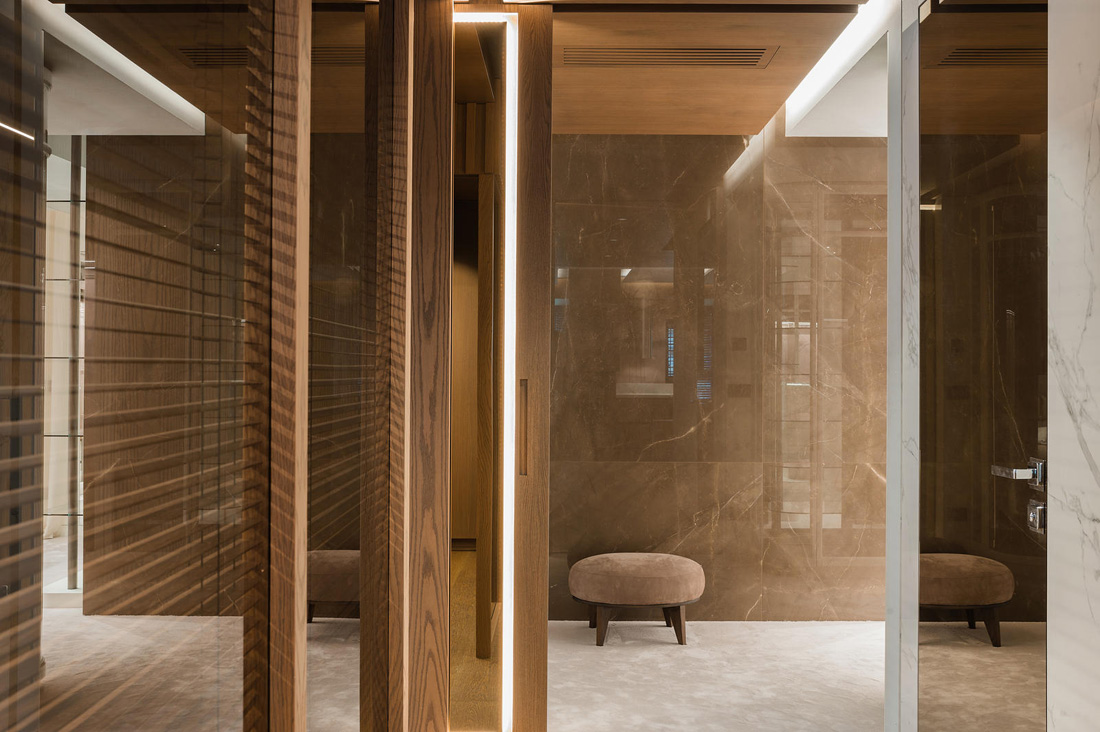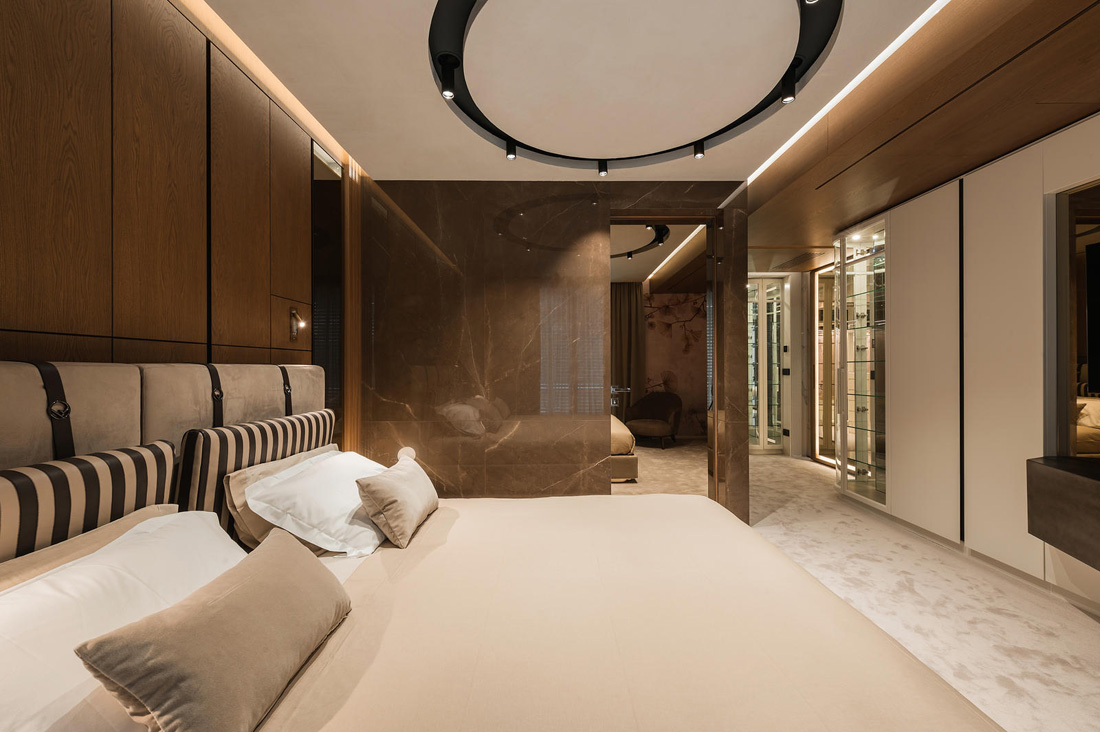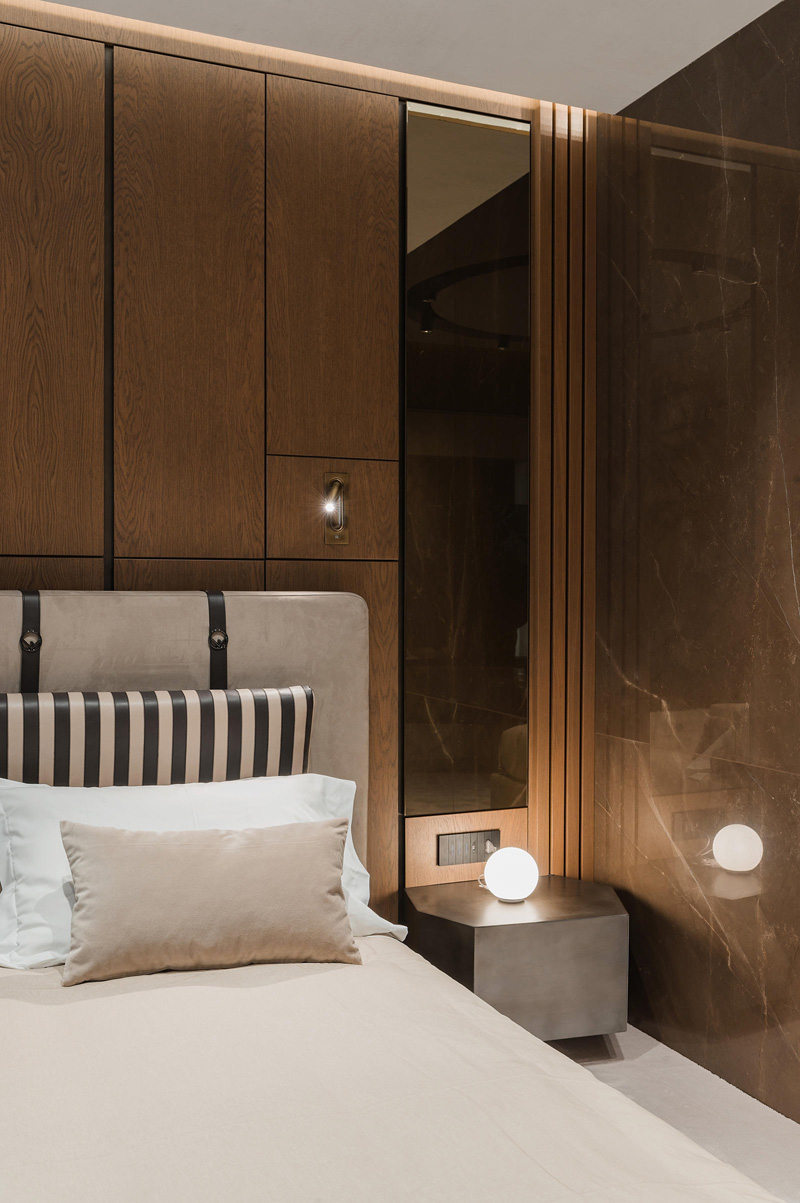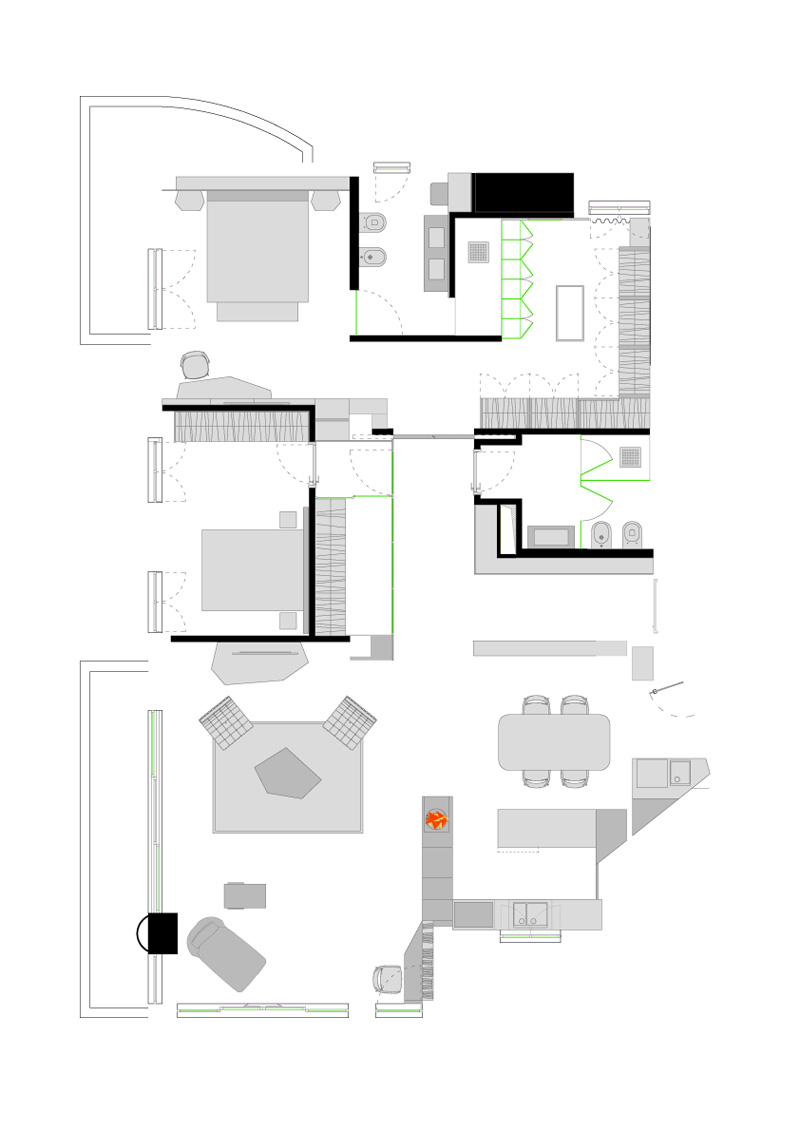 Credits
Interior
studio aledolci&co
Client
Private
Year of completion
2020
Location
Tirana, Albania
Total area
140 m2
Photos
Armand Habazaj
Project Partners
A-BI-ESSE SH.P.K., ALVISION sh.p.k., Glamora Srl, Paradiso Kosove, Domingo Salotti S.r.l.
Related posts
Powered by