Antasia Beach Club is a beach pavilion incorporated in a topographical intervention of the coastal promenade of the city of Paphos in Cyprus. Psomas Studio design was aiming to create a landmark which reflects city's relation with the sea, its history and its future. Fluid concrete platforms sweep to follow the coastline and melt back with the natural surroundings to create an intuitive amphitheater design where the sea views take a centre stage. Blending into the dunes of the sandy beach, Antasia Beach Club gradually reveals itself as guests descend from the promenade and the top terrace to the beach level below. The highlight of the design is the revolving helix staircase which connects the beach level with the rooftop-promenade level and continues even above to create an open-air observatory to the magnificent sunsets, giving at the same time the feeling to the visitor that ascents to the sky. The flower-shaped canopies of the rooftop, a field of hyperbolic geometries, tend to twist around the helix staircase combining metal structures dressed with tensile architectural fabric, self-illuminated during night hours by hidden lighting incorporated between the structure and the fabric.
What makes this project one-of-a-kind?
The adaptation of the project to the relief of the beach and the coastline. While completely tucked under its terrace and revealing itself only after completing the descent, Antasia Beach Club is completely embedded within the beach below, marking a fresh intervention that strikes a balance between man-made and nature.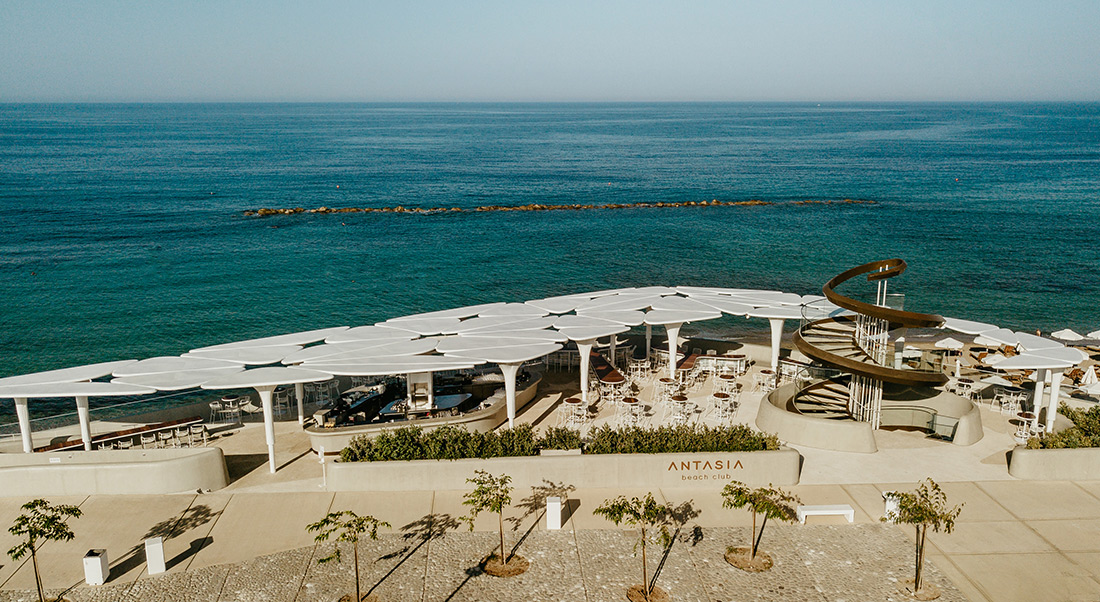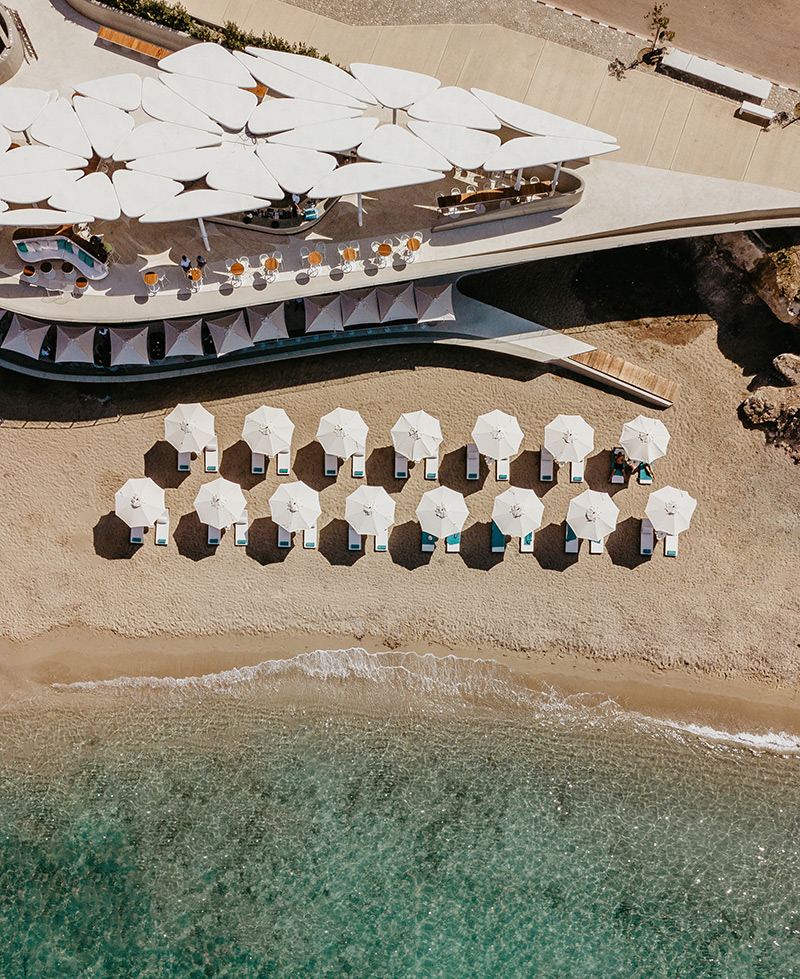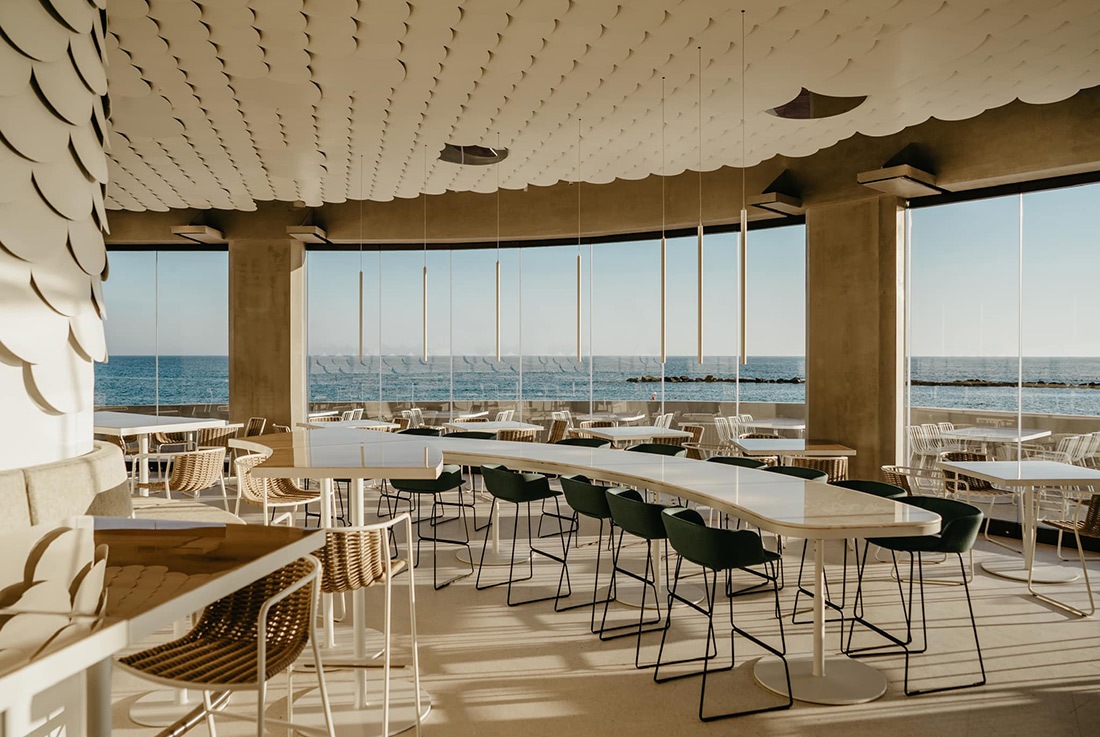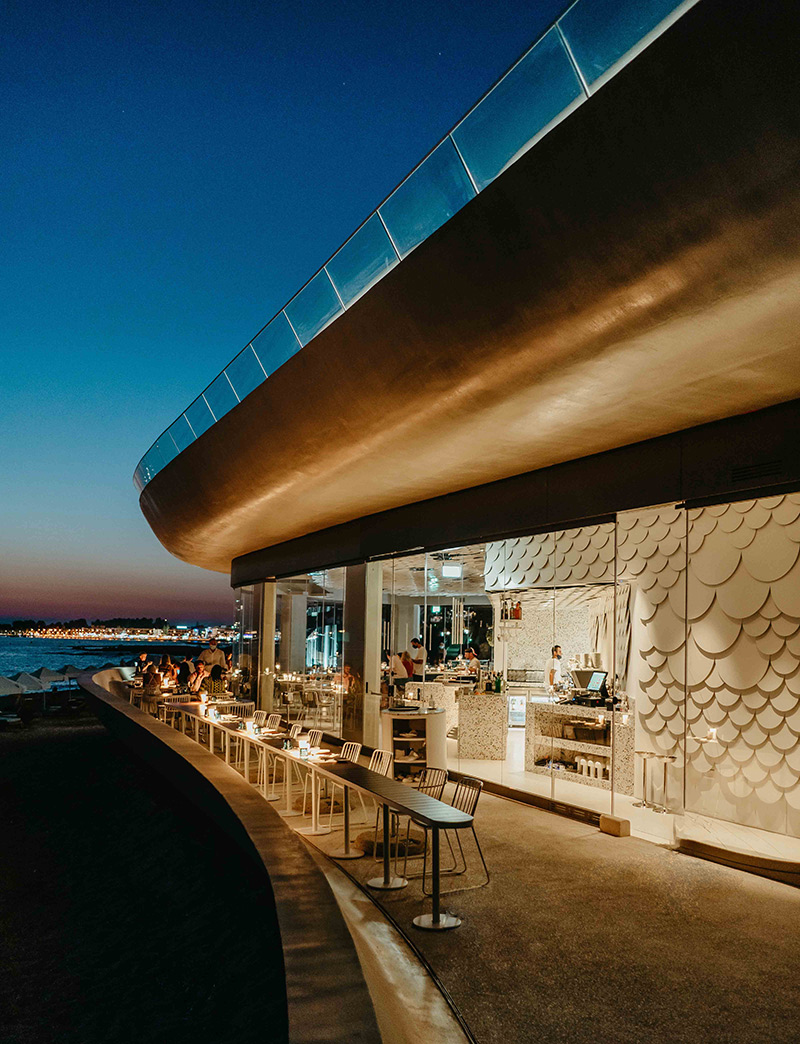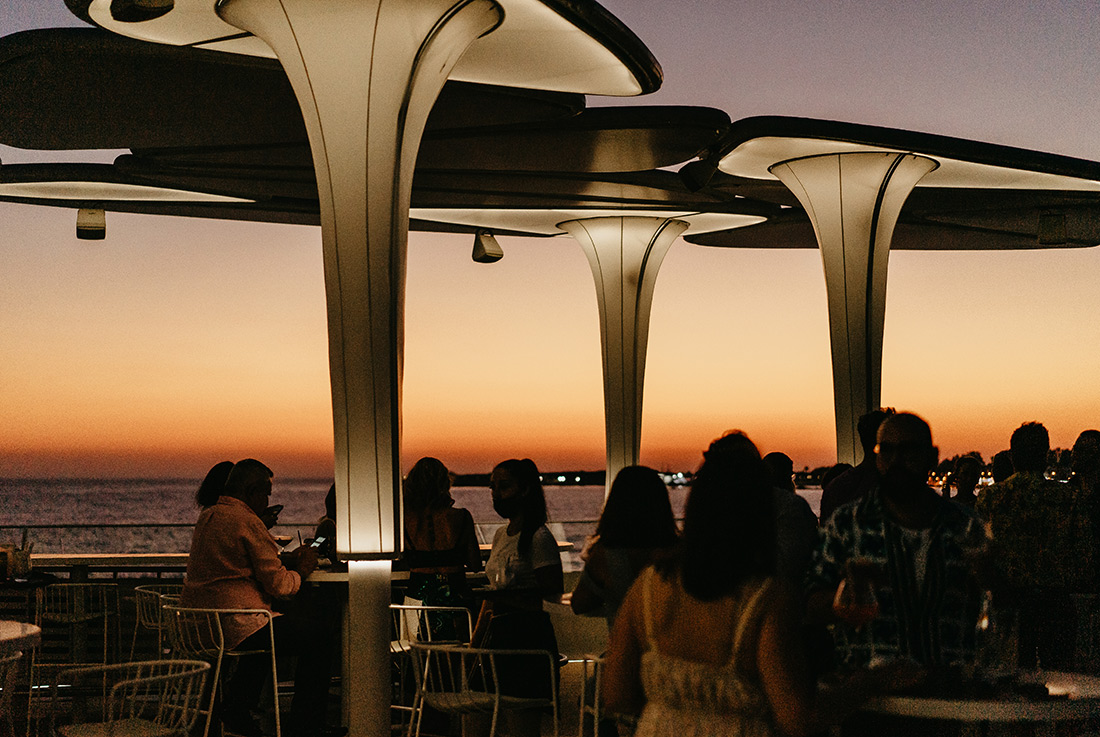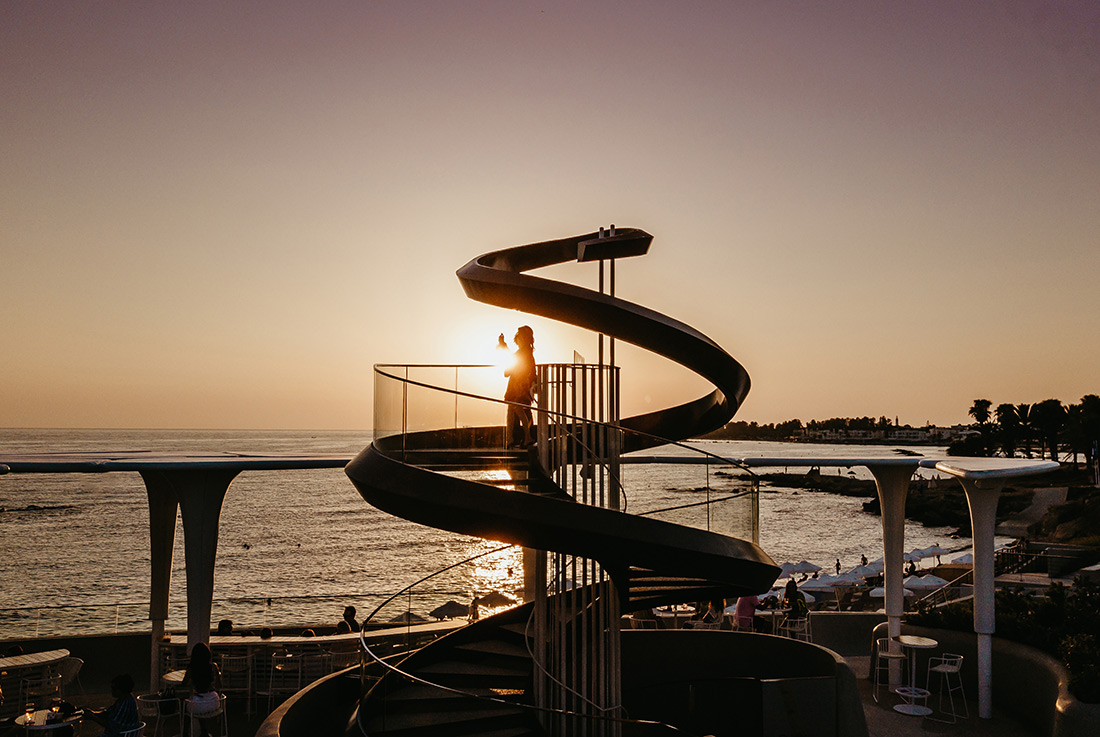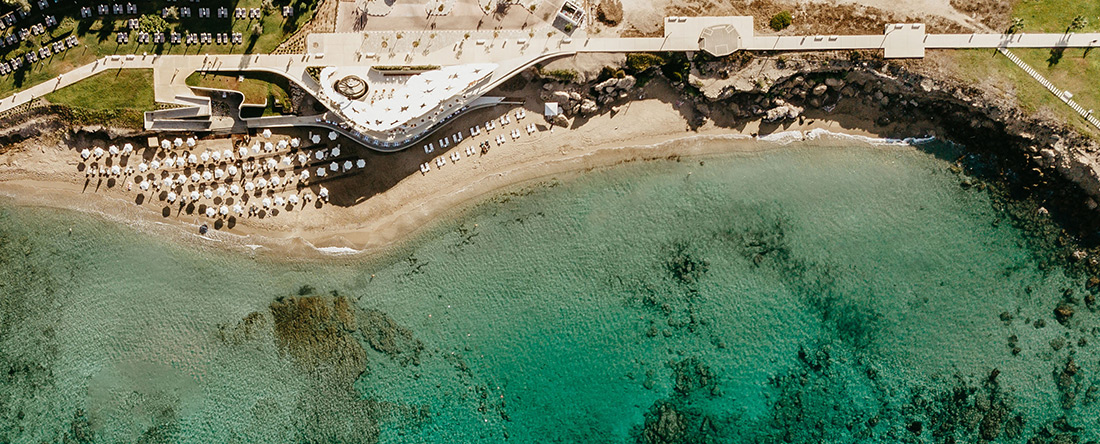 Credits
Architecture
Psomas Studio of Architecture PS-A; Konstantinos Psomas
Interior
Baranowitz & Kronenberg
Client
Thanos Hotels Ltd, Municipality of Paphos
Year of completion
2021
Location
Paphos, Cyprus
Total area
1.000 m2
Site area
1.500 m2
Photos
Stelios Antoniou
Project Partners
Christakis Pilides Construction Ltd, Ch. Komodromos Metal Industry Ltd, Polsigns, Glasswood Innovation A.T Ltd, Victoria Tents, Milliams Electrical Contractors Ltd, Double N Consulting Engineers, C.K Watt Engineering Ltd, Z & X Group, Luce Ataliotis, Shelouvaris Ltd, EΚΑ Group, Psomas Studio of Architecture, 
Related posts
Powered by