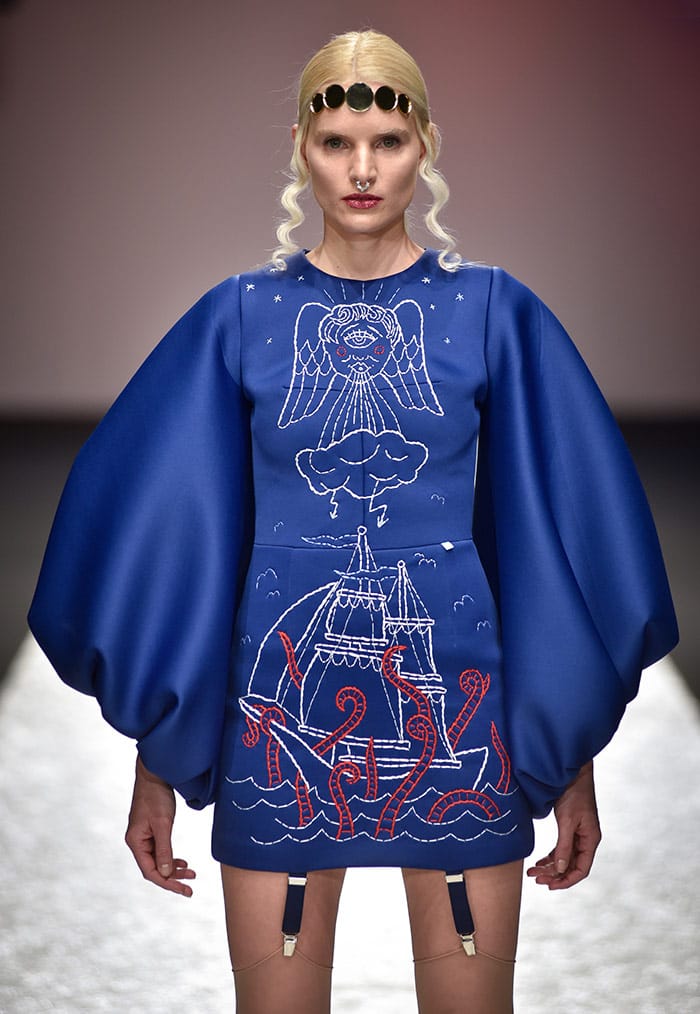 Inspiration: Stranger's letters to the loved ones intensified by distance and separation – the beloved woman seems ideal and almost ethereal. The embroidered picture itself represents a love letter. It depicts the Greek God of winds, Aeolos, who saved a struggling ship that got attacked by a raging creature. It tells a story about the never-ending hope and faith in the existence of true love.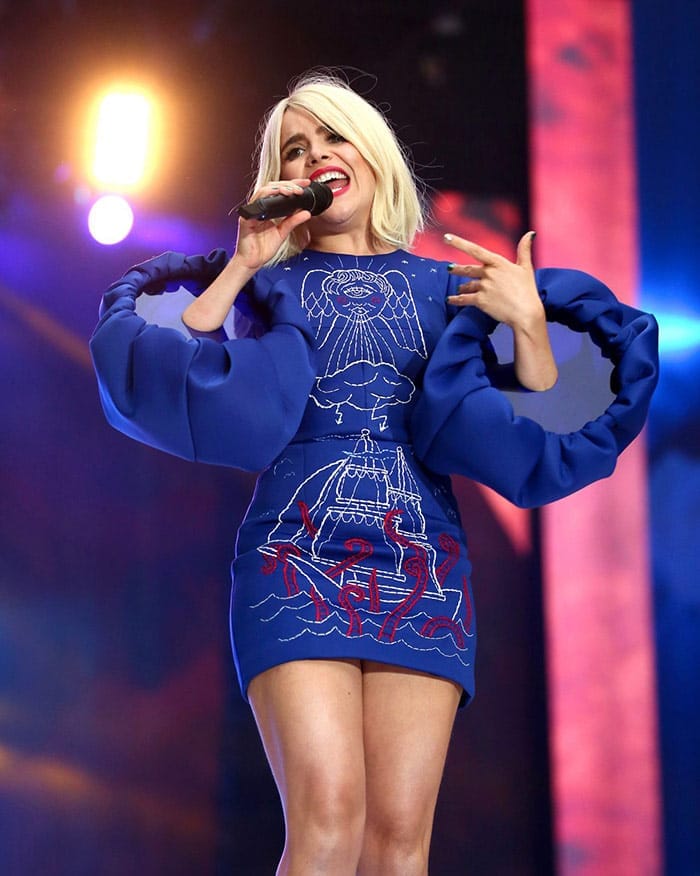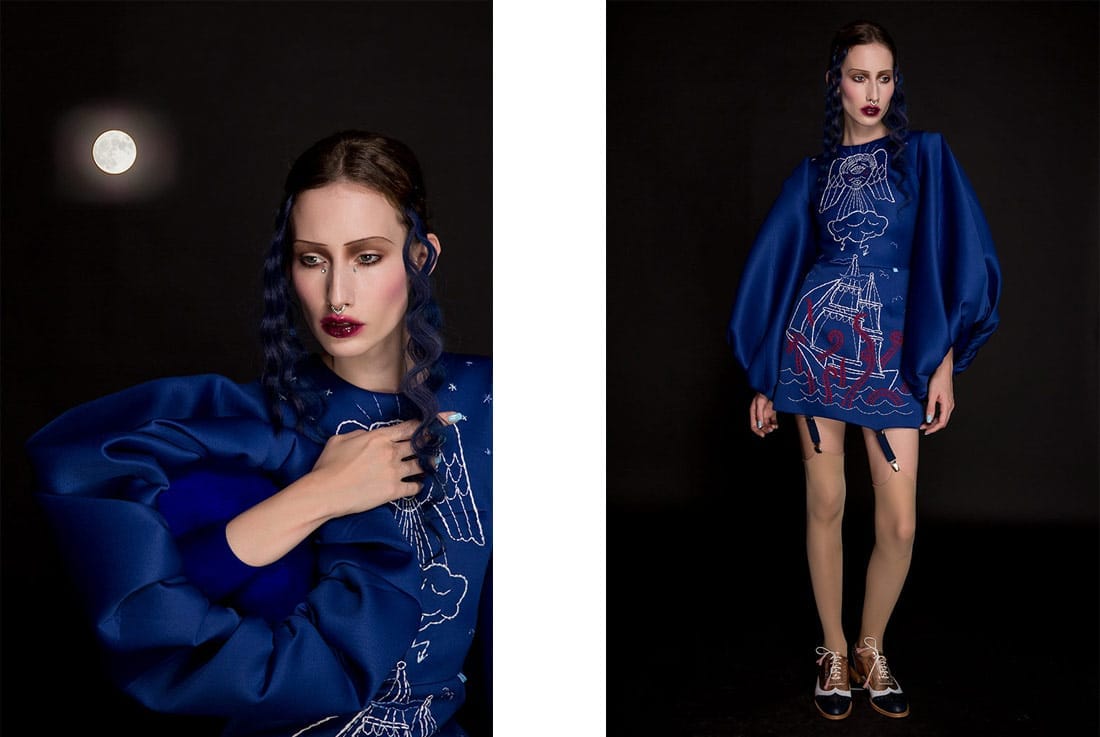 Ana Ljubinković is a fashion designer from Belgrade, Serbia.
Graduated from the Faculty of Fine Arts in Belgrade, major in paintings, 2002. Upon the graduation, Ana Ljubinković decided to realize the fashion sketches she had made in the course of studies. Her first collection F/W 2004 was presented on the Belgrade Fashion Week. That was the beginning of Ana Ljubinković label.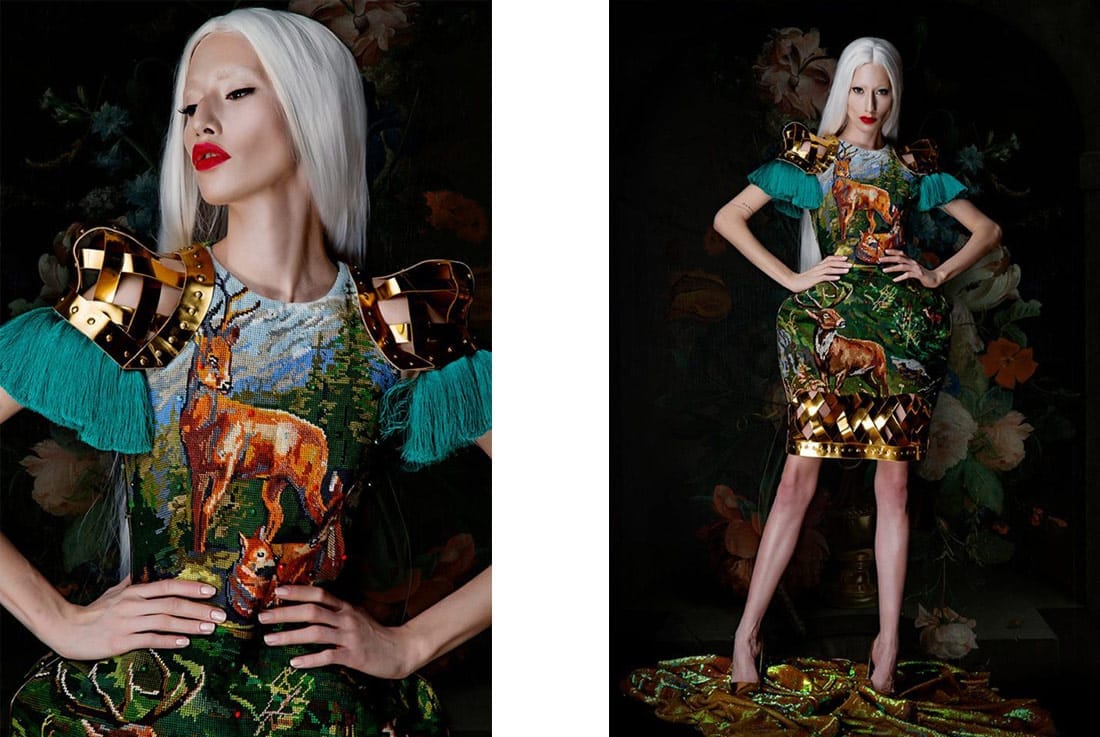 The vintage feel and the futuristic, the folkloric but the urban, the comic yet the sensual are classic Ana Ljubinković contradictions. The designer contradicts fearlessly, combining kitsch elements and contemporary forms which complete the new look and has always been an experimenter with fabrics, colors and forms and a maximalist when it comes to shapes and details.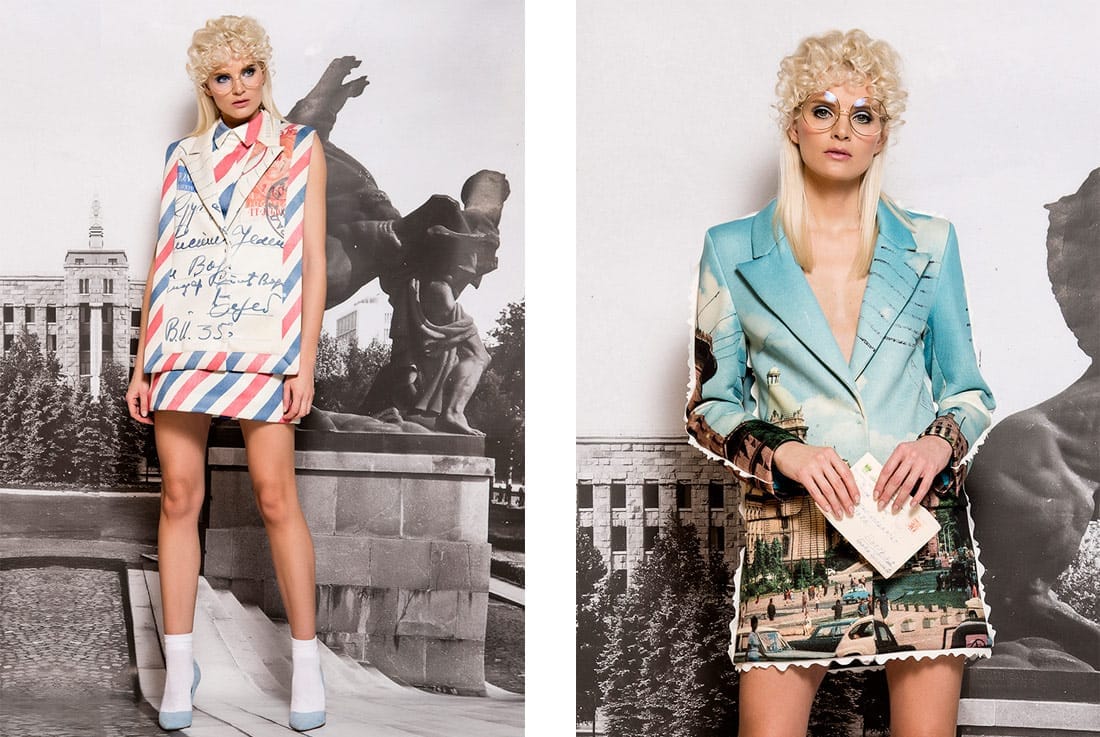 The effect of Ana Ljubinković's fashion is close to couture, but the designer intends her pieces to be worn every day (urban couture).
Ana Ljubinković label is not using the references in fashion trends, but insisting on the individual perception and approach to the fashion. Ana's thoughtful and well–conceived play with a fashion "rules" is strongly evocative of its roots in visual arts. Sculptural shapes, bold colours and patterns, heavy embellishment and the perfect fit are accompanied with an interesting play with details, which has always been the distinctive feature of Ljubinković's design.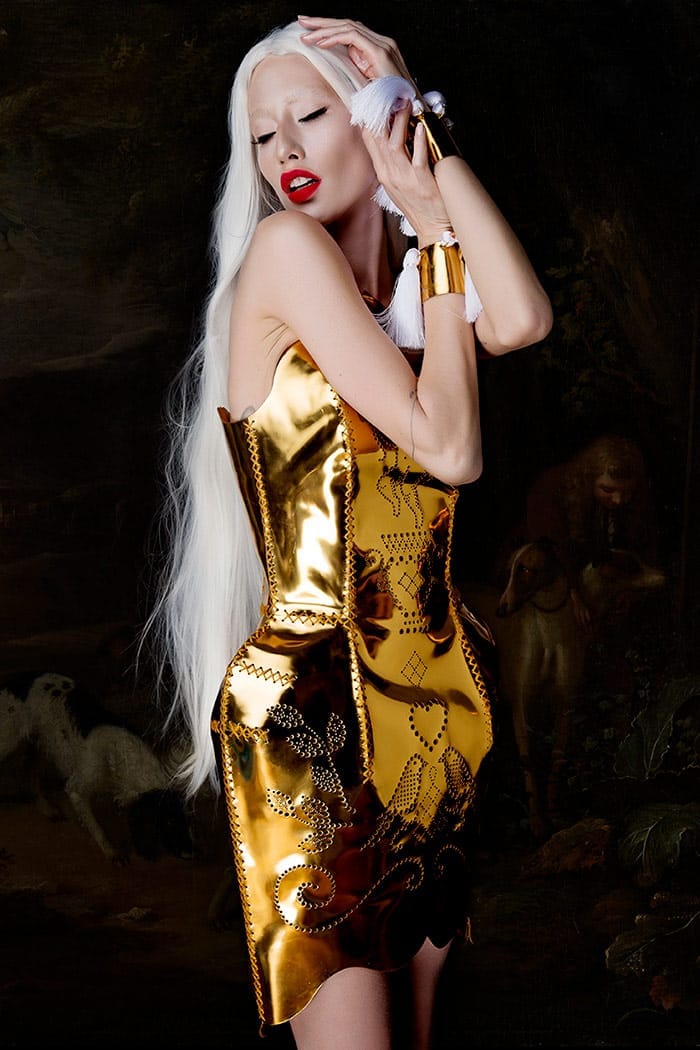 Creating an original, is designer's constant inspiration. Ana's designs invite the audience to grasp into her intimate world. For a moment Ana's fashion turns almost sticky sweet, but then it hits you – that the pieces conjure a mood, an atmosphere of what a perfect, dreamlike world should be like.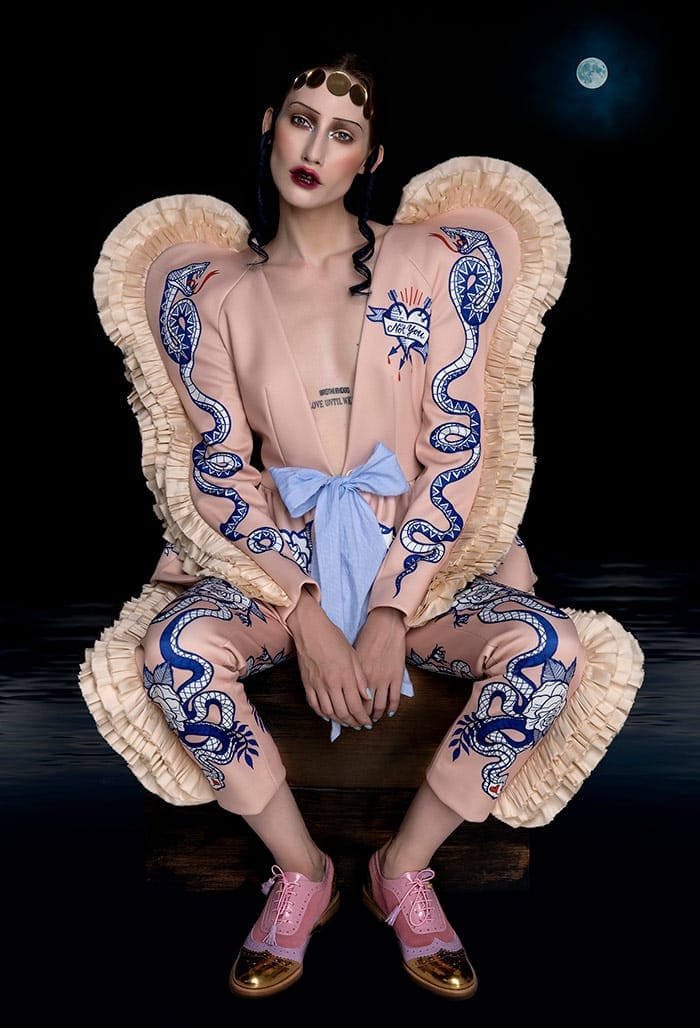 Ana Ljubinkovic`s pieces were worn by superstars such as Lady Gaga, Miley Cyrus, Paloma Faith, Tallia Storm…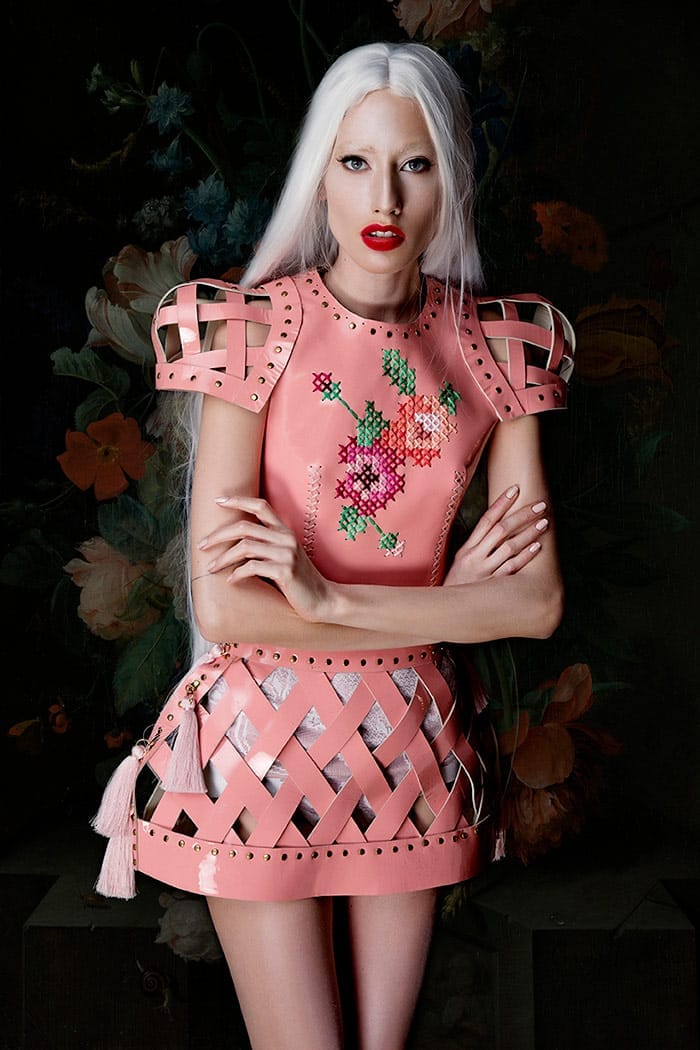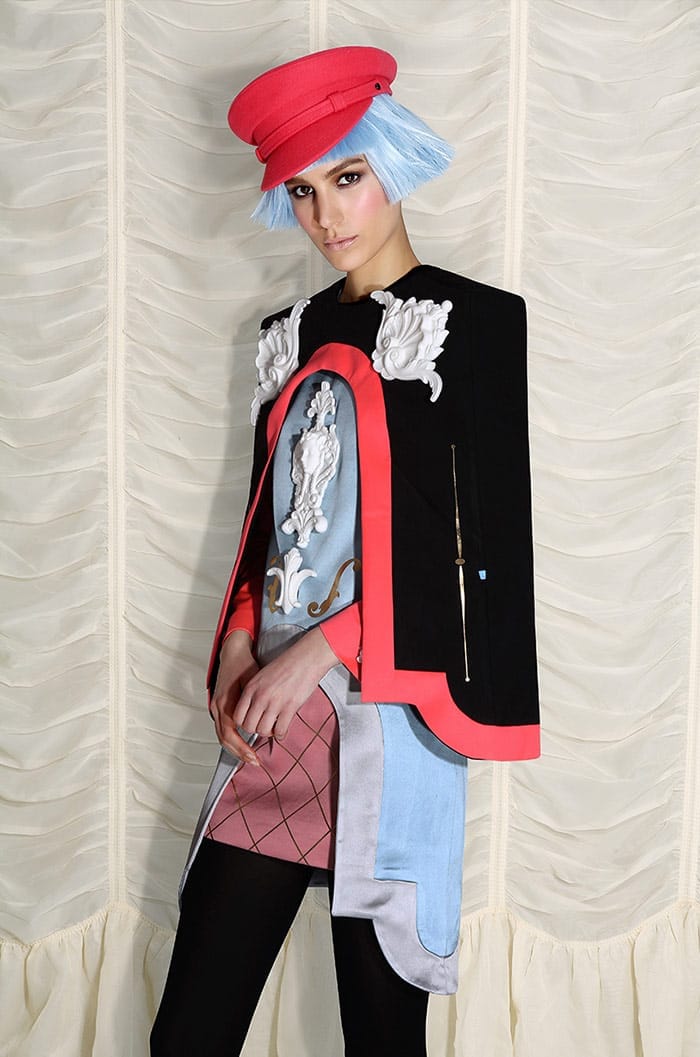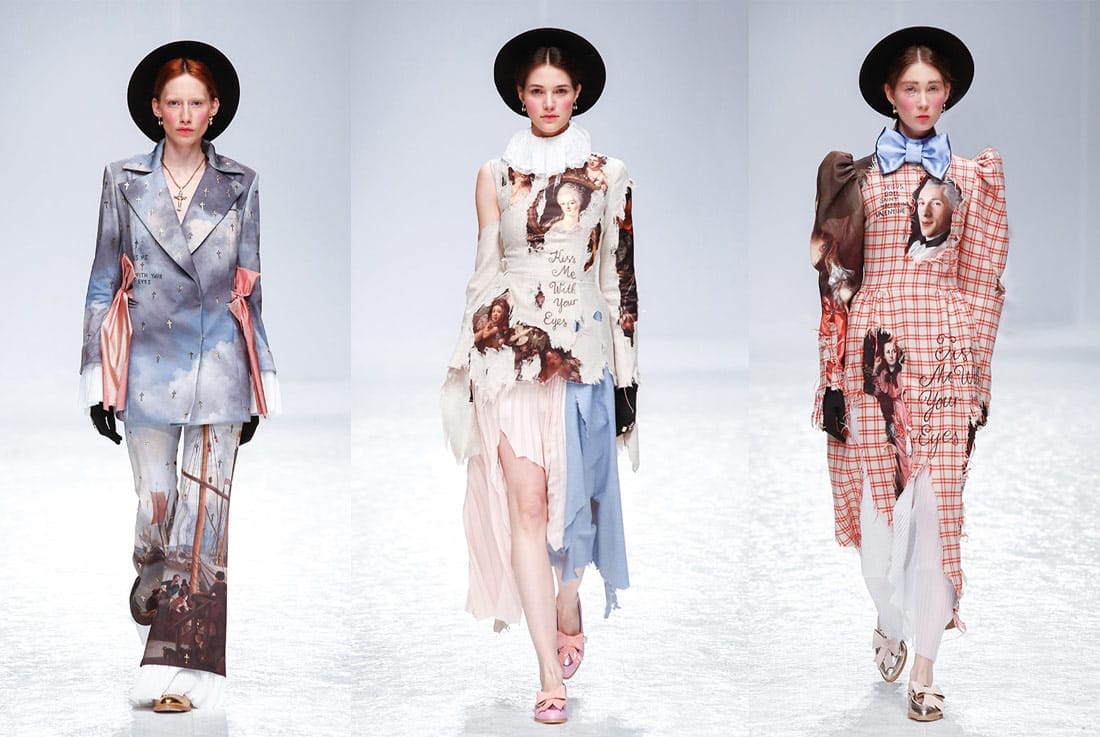 FILE
Collection or creation: Moon Goddess collection / Aeolos dress
Brand: Ana Ljubinković
Designer and / or studio: Ana Ljubinković
Photography: Belgrade Fashion Week, Miloš Nadaždin
Materials and techniques: neoprene, plexiglass, handmade embroidery
Year of production: 2017
Designer's country of origin: Serbia
Country of brand origin: Serbia
Check out the BIG SEE event here: Business & Design 180°