The building is the result of a replacement of a rural farmhous and the construction of a new volume for residential and agricultural use. The project interprets the residential theme of rural villa, developing and declining the archetype of Italian farmhouses. The external front open to public is a pure volume with brick curtain wall texture, on which a second staggered hollow brick pattern volume is inserted perpendicular.
In contrasts, the private area, with the brutalist minimalism of its white concrete volume, changes the overall view of the building: digging the side of the brick body it becomes support and integral part of it. On the front of the building opens a large terrace with the swimming pool overlooking the valley.
Inside the residence, spaces and volumes reflect the same concept used for the exterior: a more intimate space for the private and an open and more convivial space to welcome guests, with a double height living area and kitchen.
What makes this project one-of-a-kind?
The balance between tradition and innovation combining the needs of an educational farm open to the public with the possibility of enjoying intimacy in the context of the family; a complex problem solved through the elaboration of distinct (in shapes and materials) and connected volumes, arranged and oriented according to the orography of the land.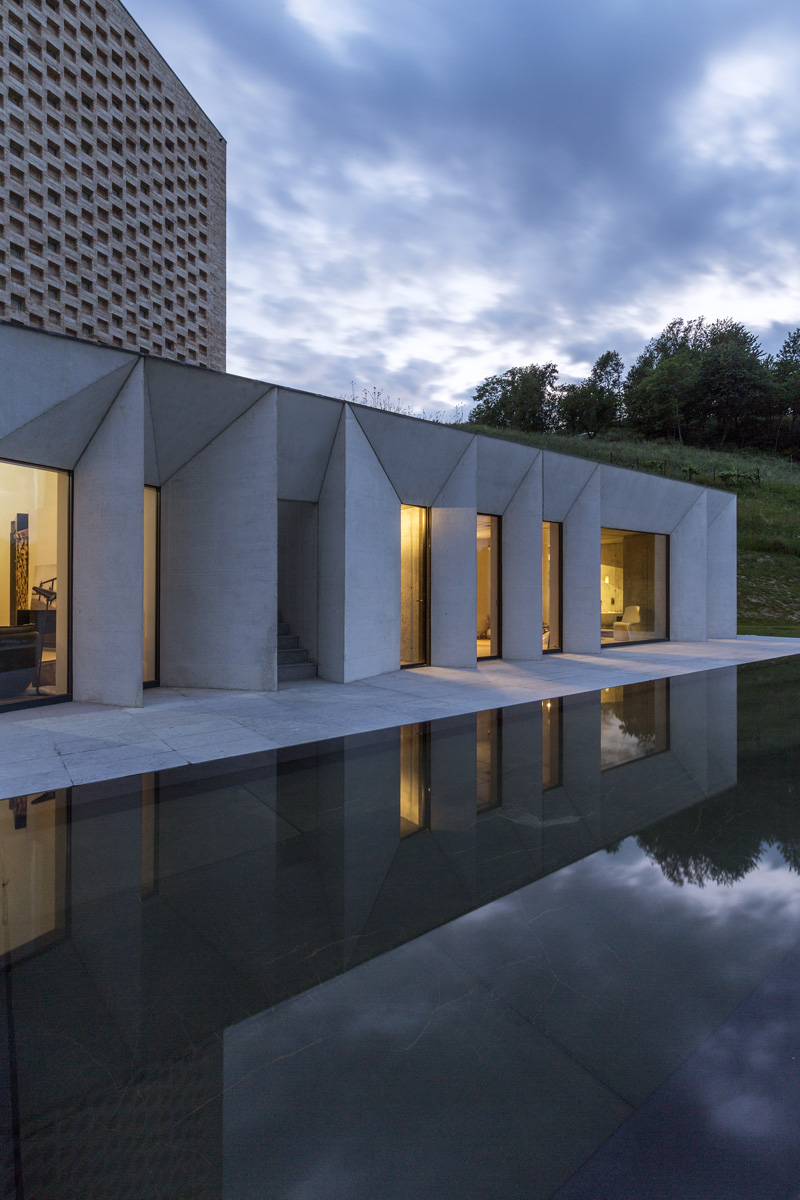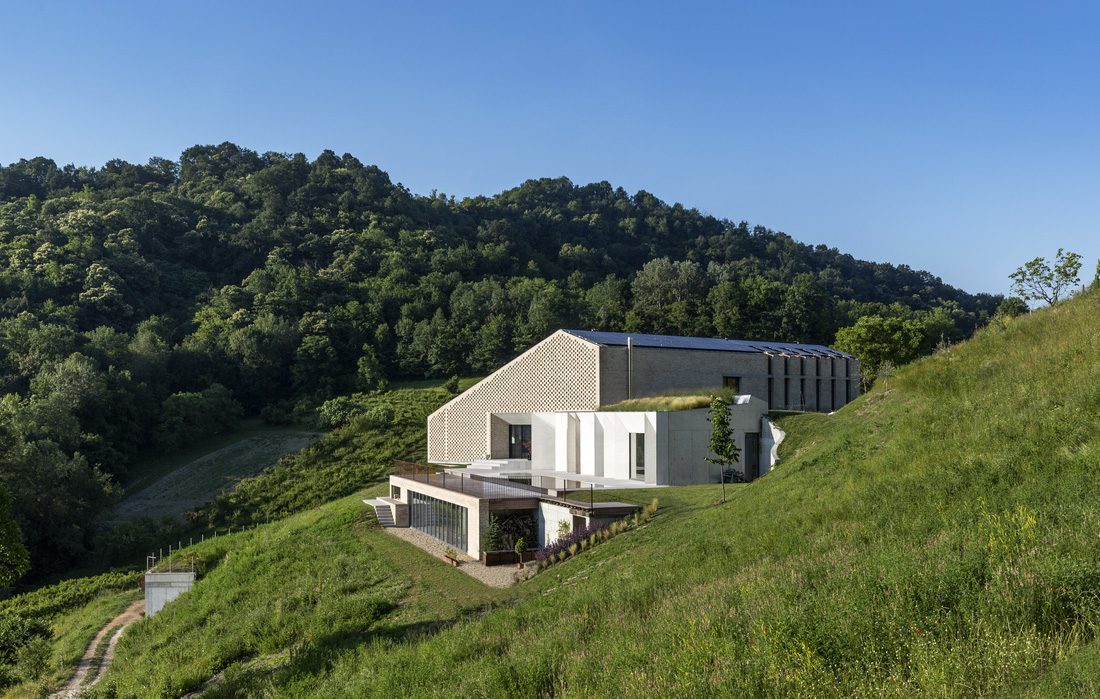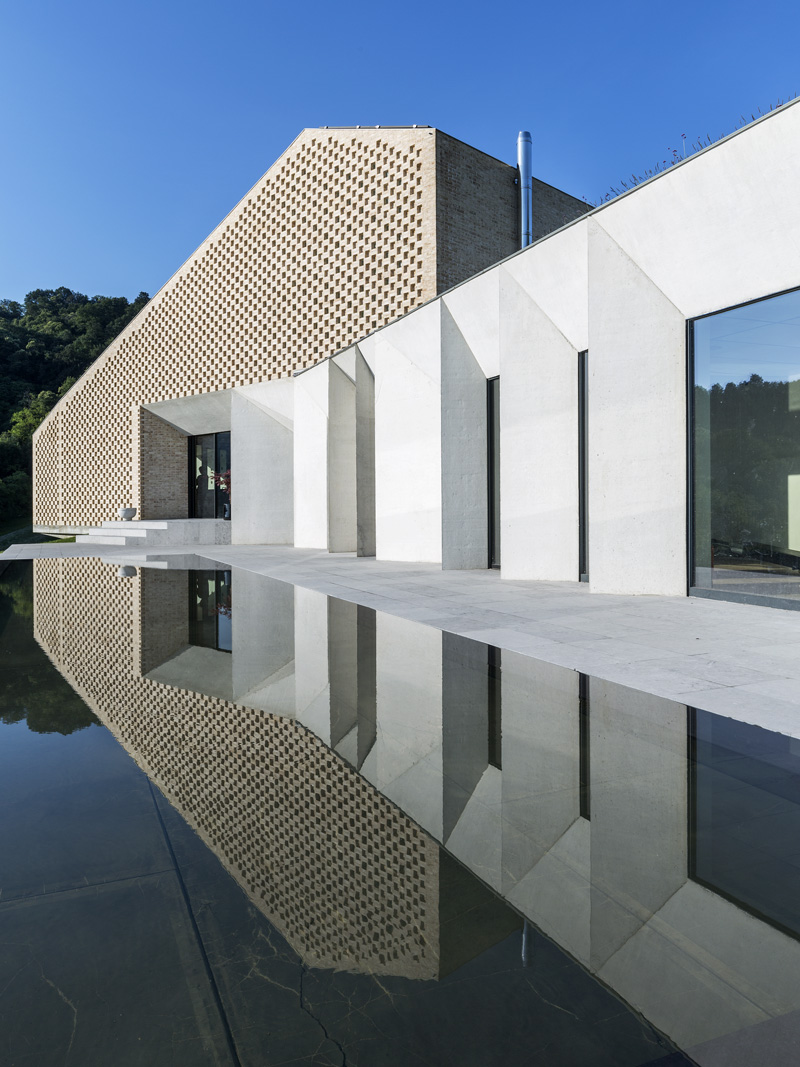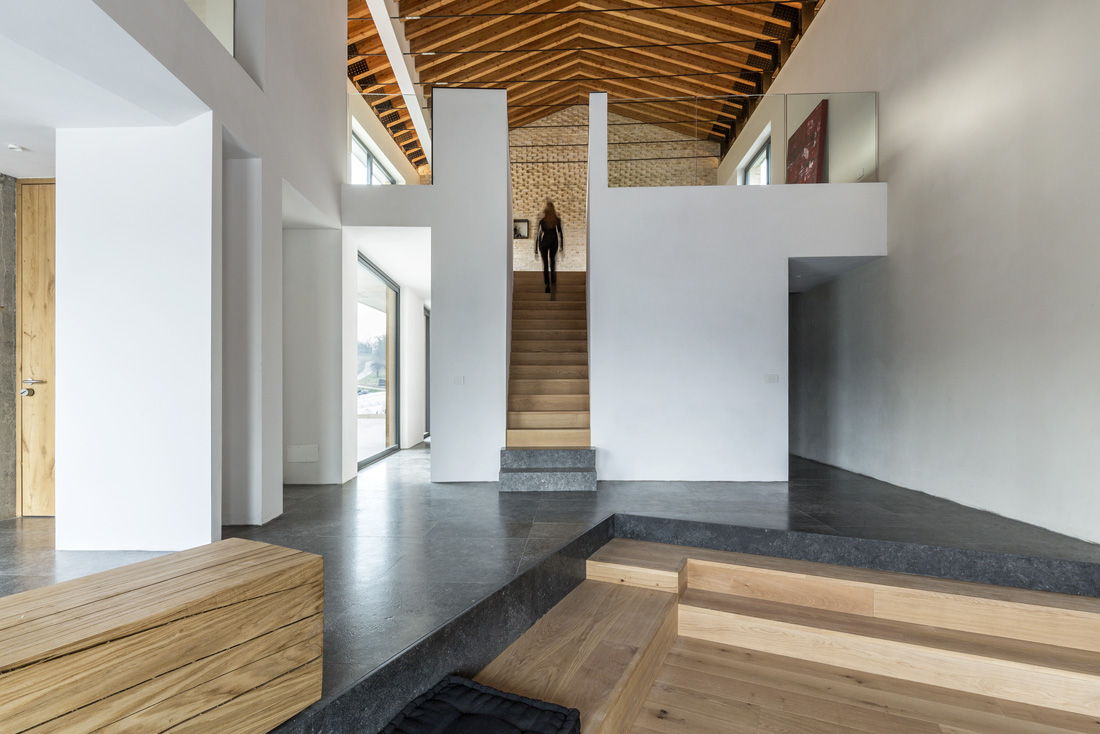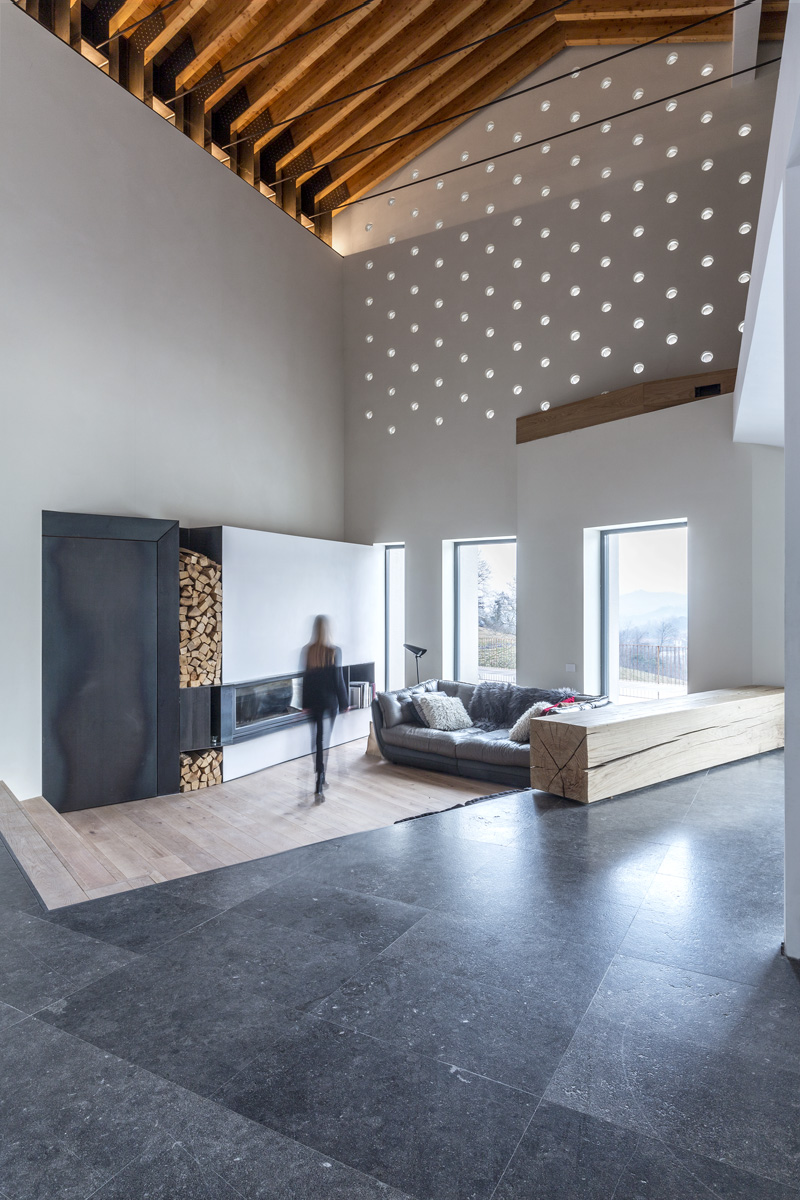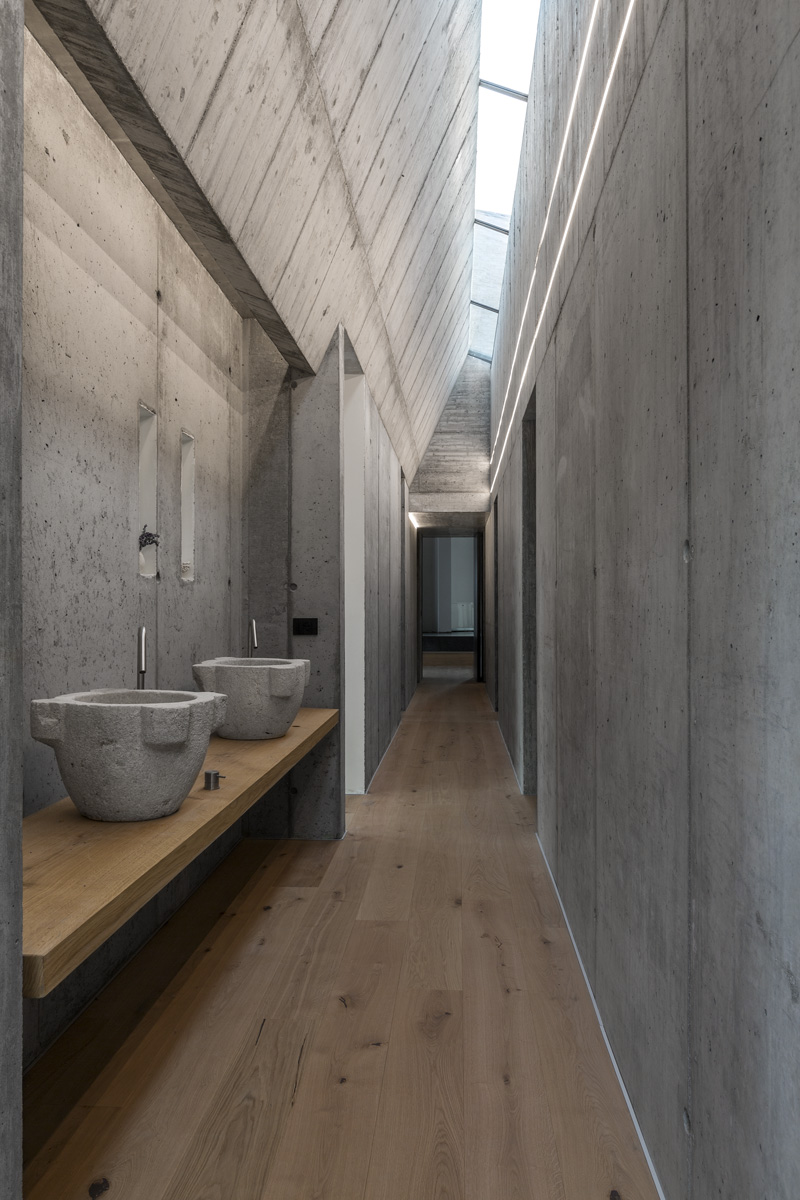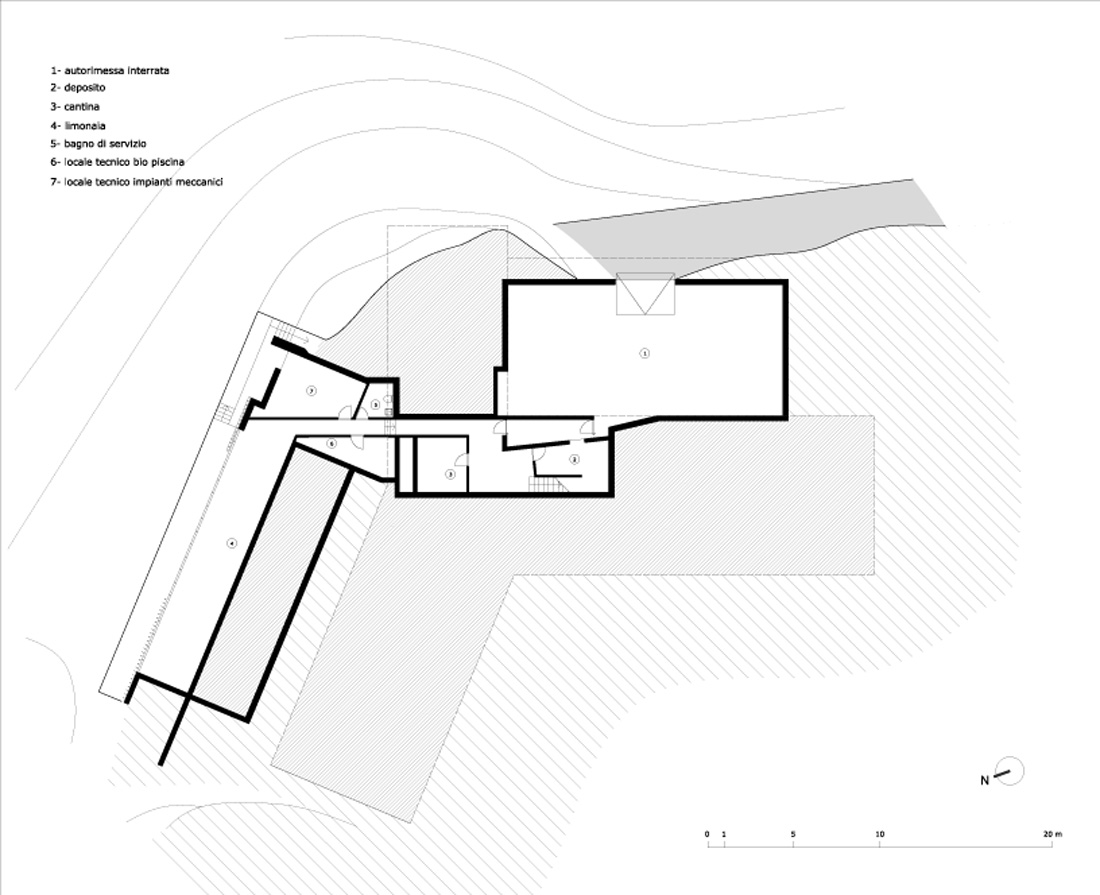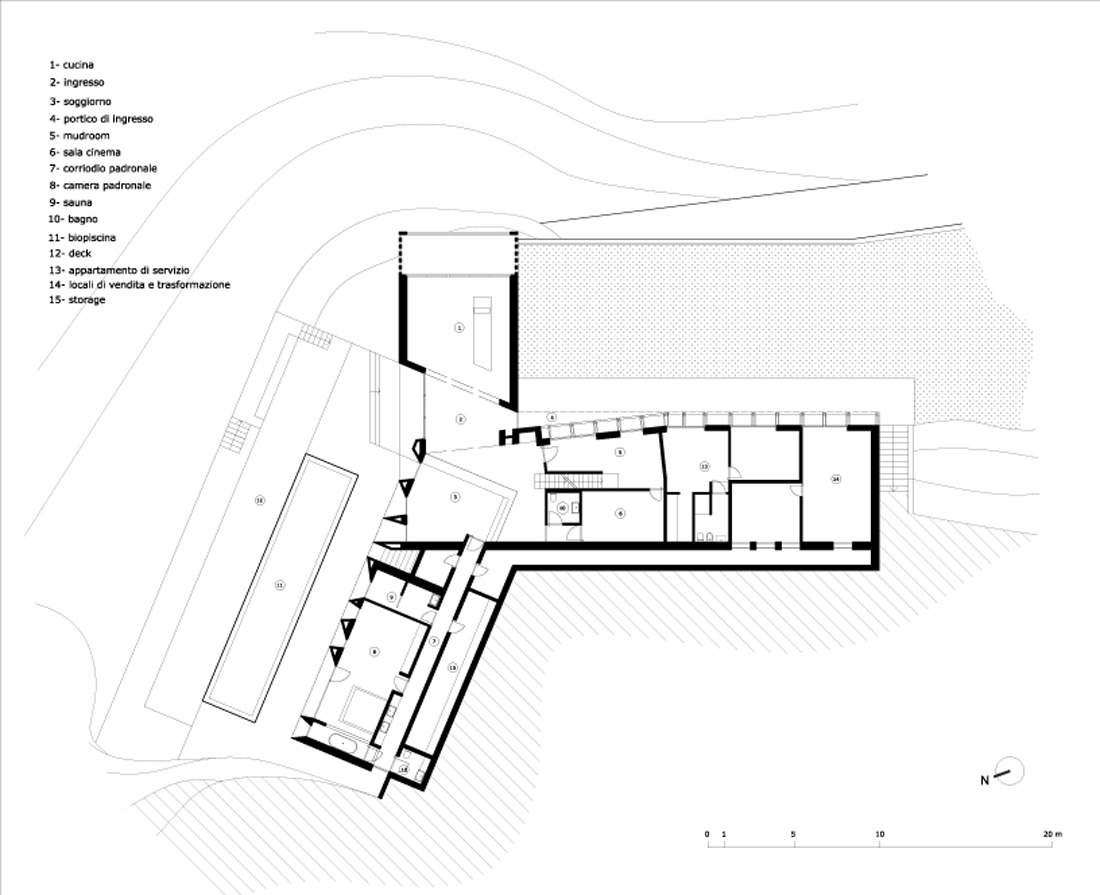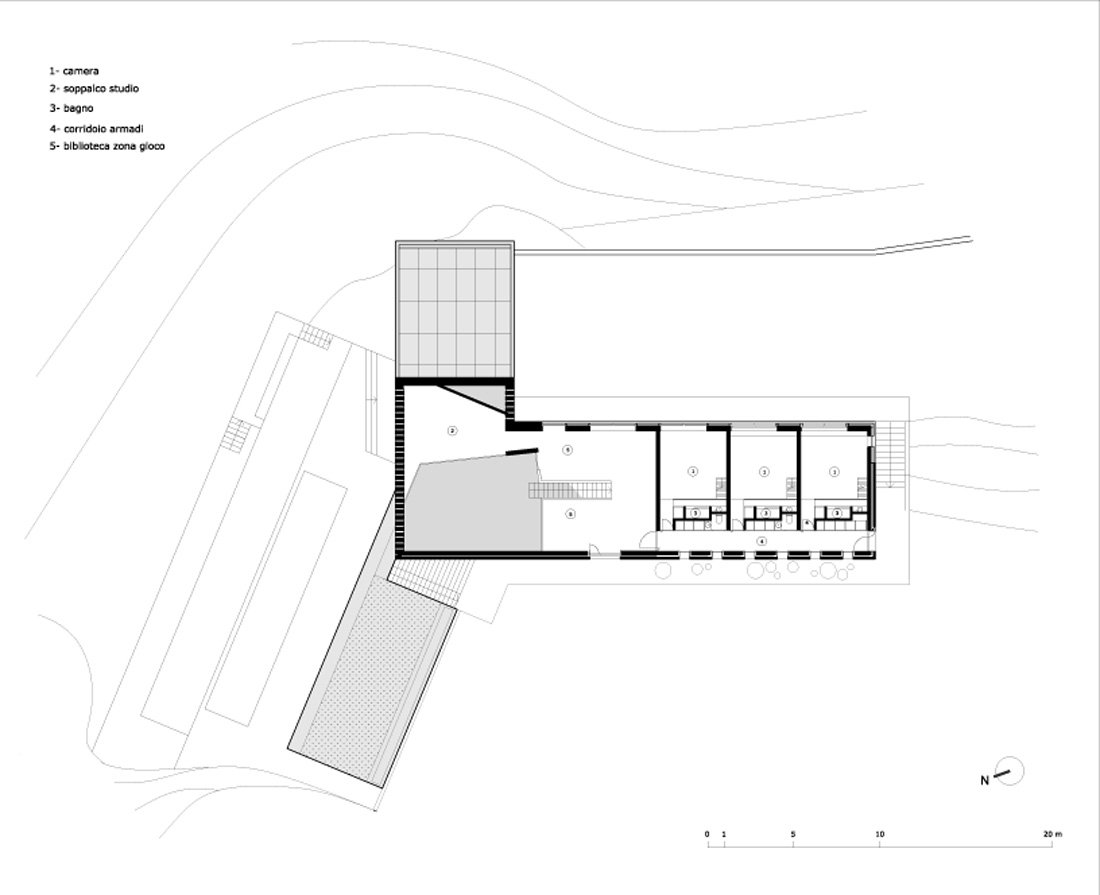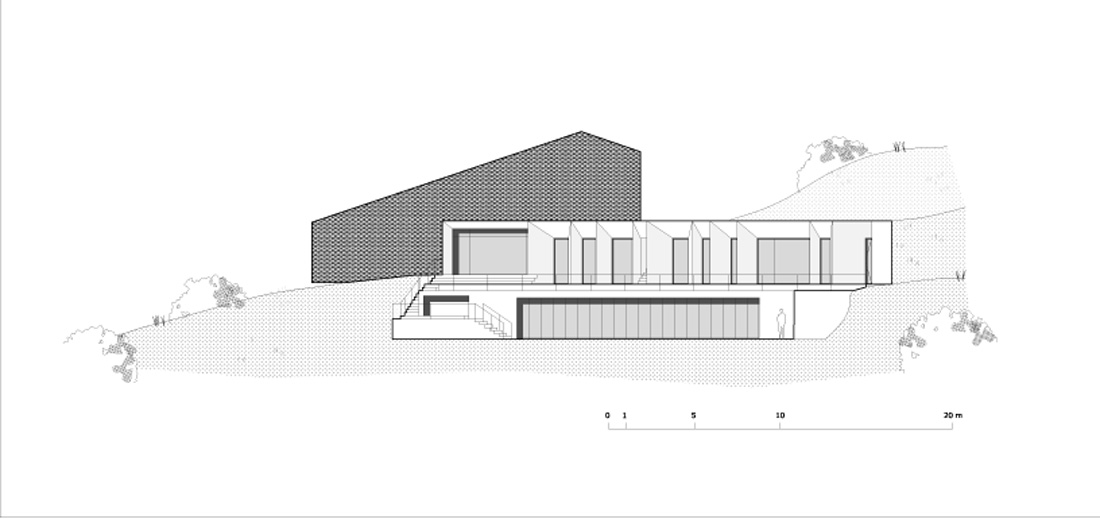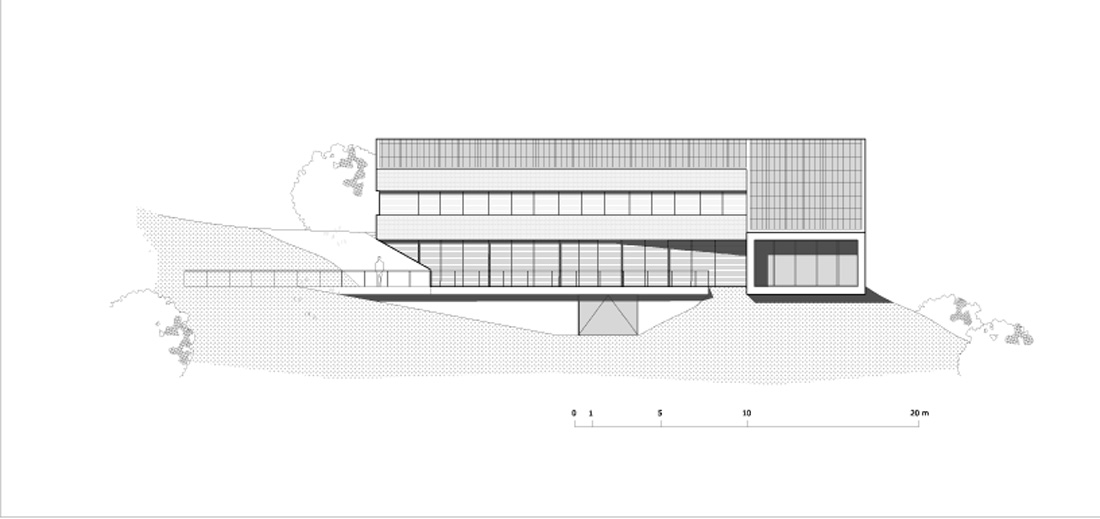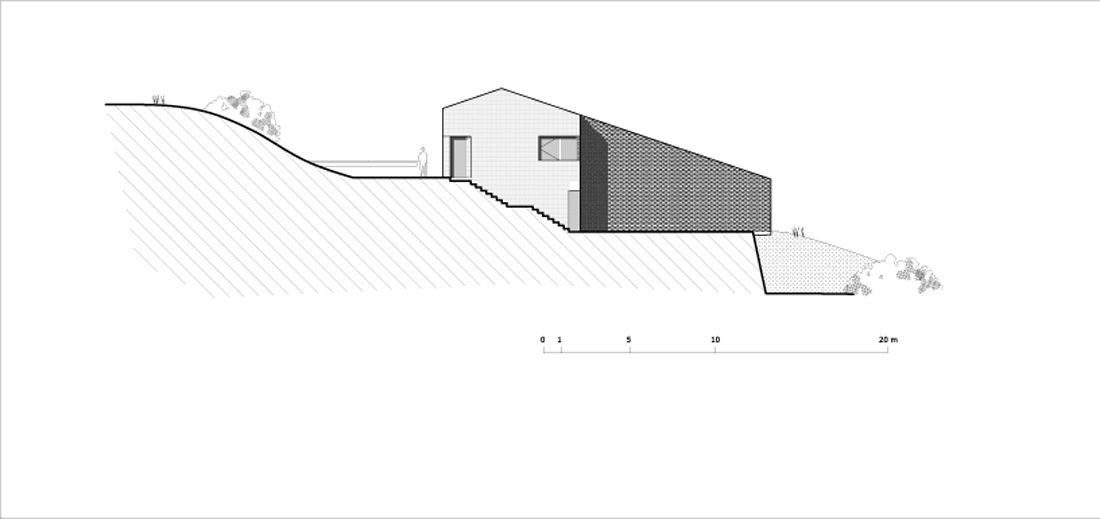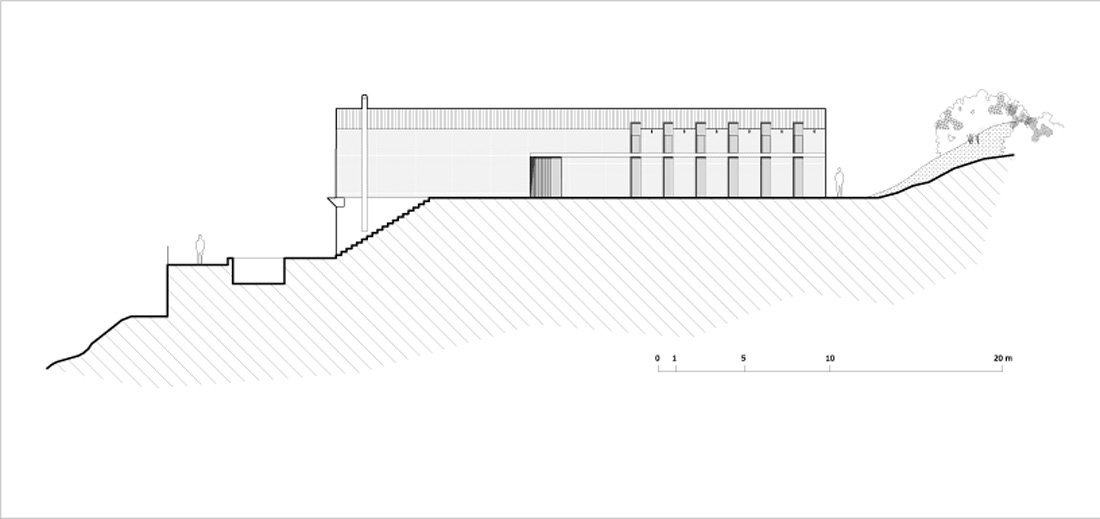 Credits
Architecture
F:L Architetti
Client
Private
Year of completion
2020
Location
Gassino Torinese, Italy
Total area
900 m2
Photos
Beppe Giardino
Project Partners
Main contractor
BIEMME Costruzioni
Other contractors
Structural: Ing. Giovanni Vercelli, Geological: Giuseppe Genovese, Plants and services: Geom. Davide Bianco, Electrical Engineering: Viktor Boetti di ETA progetti, Heating, Ventilation: Fabio Bonada di Flecchia & Partners, CEA Design, Foglie D'Oro, De Carlo, Nurith, REXA Design, Neve Rubinetterie, Elodée
Related posts
Powered by