The world's leading AI company Afiniti decided to set up a new work environment in Istanbul. Located at a LEED certified hi-rise building at the central business & financial district of the Asian Coast, the project is aimed at being an innovative sample of integration, enhancing the user's experience through out it's working culture. Amorphous forms and fluid-themed linear patterns had been used as the main concept to create comfortable, flexible, functional workspace. The master planning facilitates a work environment that promotes interaction, socialization and working together of the employees regardless of their rank. The open office's interpersonal interactions and the enclosed areas' strategical privacy are separated smoothly by acoustically proofed double glazed interior walls and also supported by sound masking system equipments. Height adjustable work stations, Webex communication systems and a variety of multi colored gaming corners defines the physical and social characteristics of the workplace. The 2 floors had been connected with a monumental staircase, surrounded by vortex shaped wooden shell. In open office, continuous lines were used expressing the infinity conception. This pattern also draws multi lines inside the office space from glass walls to atrium flooring and wooden strips.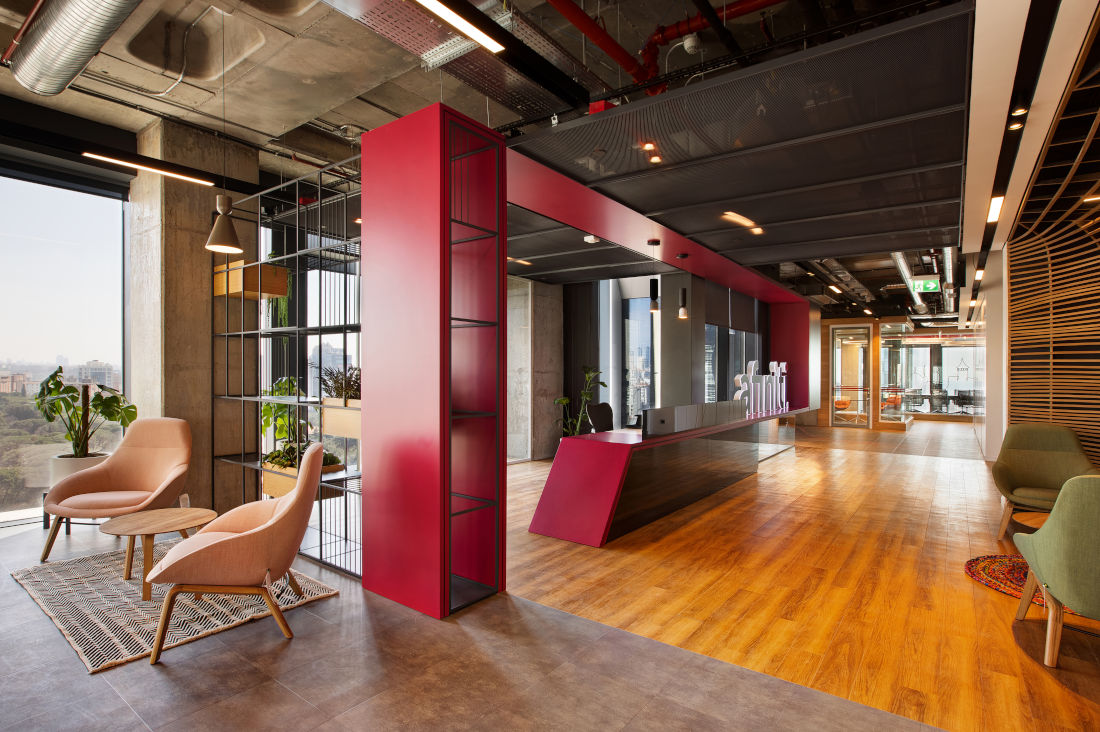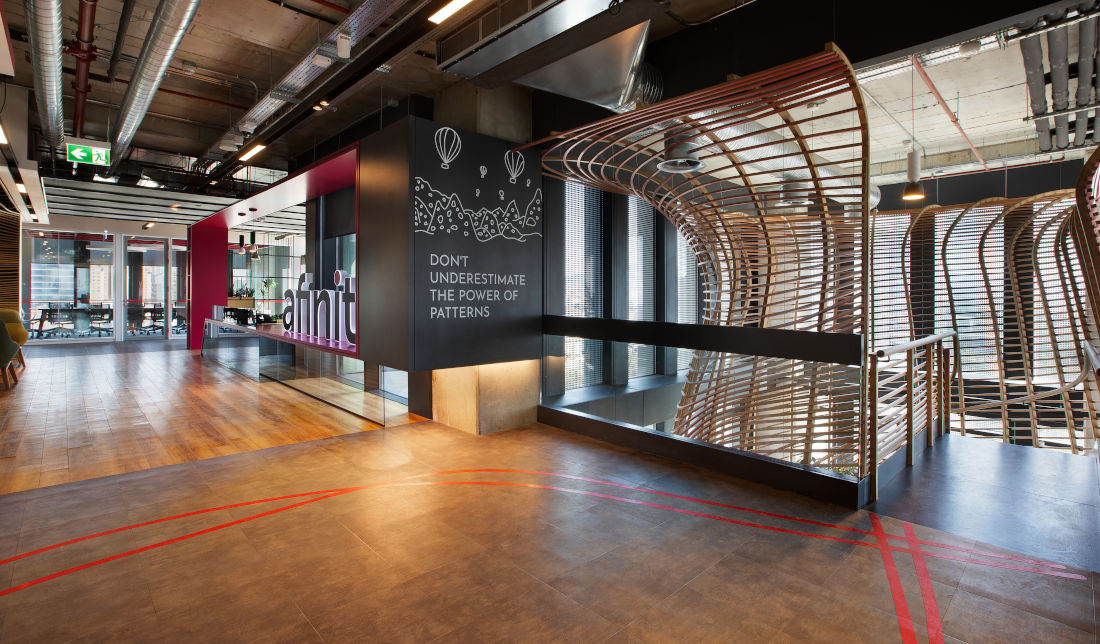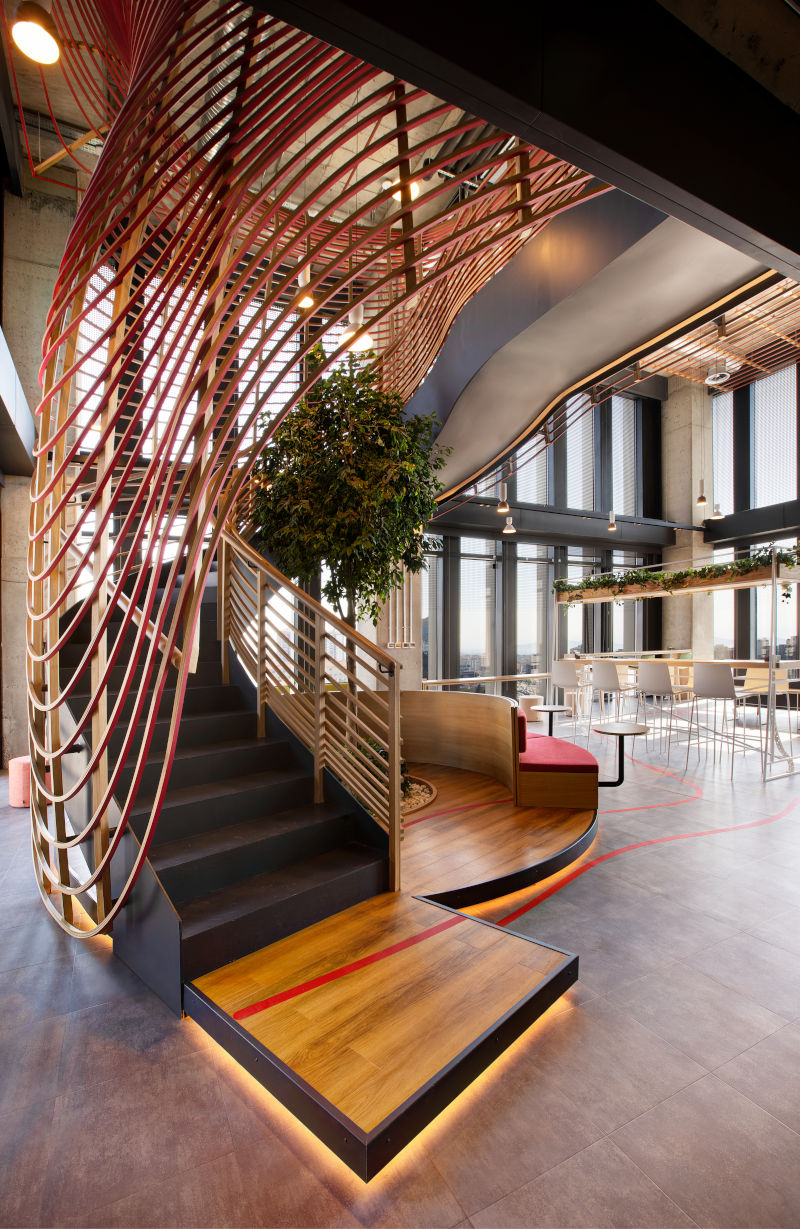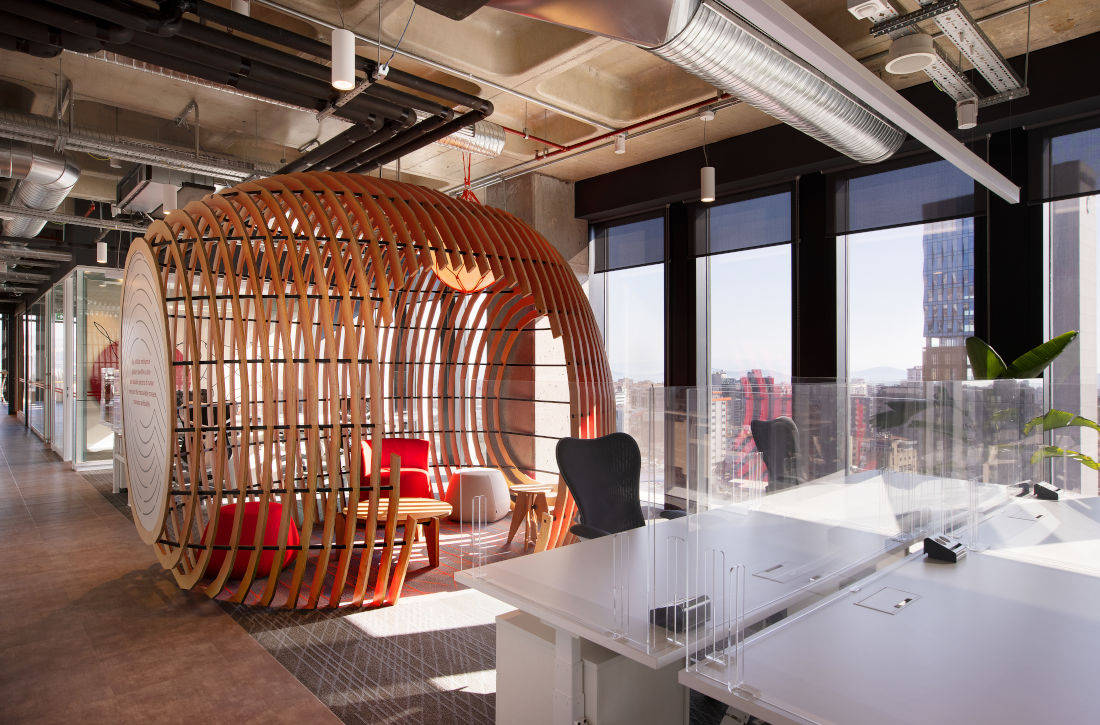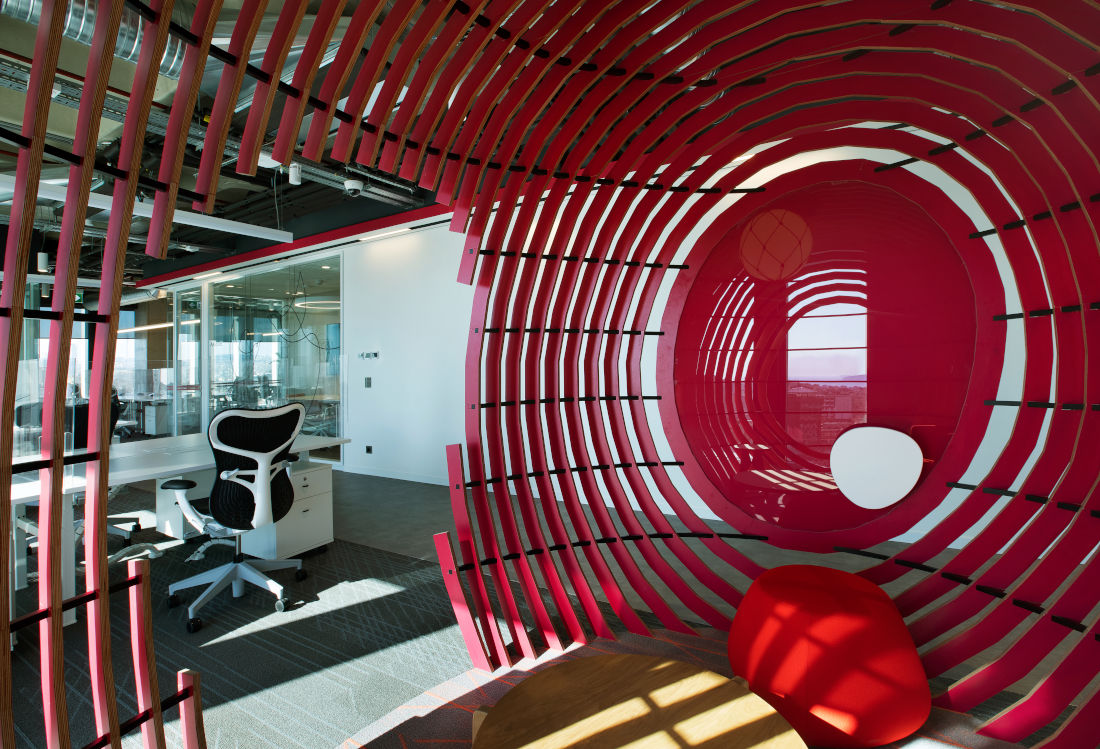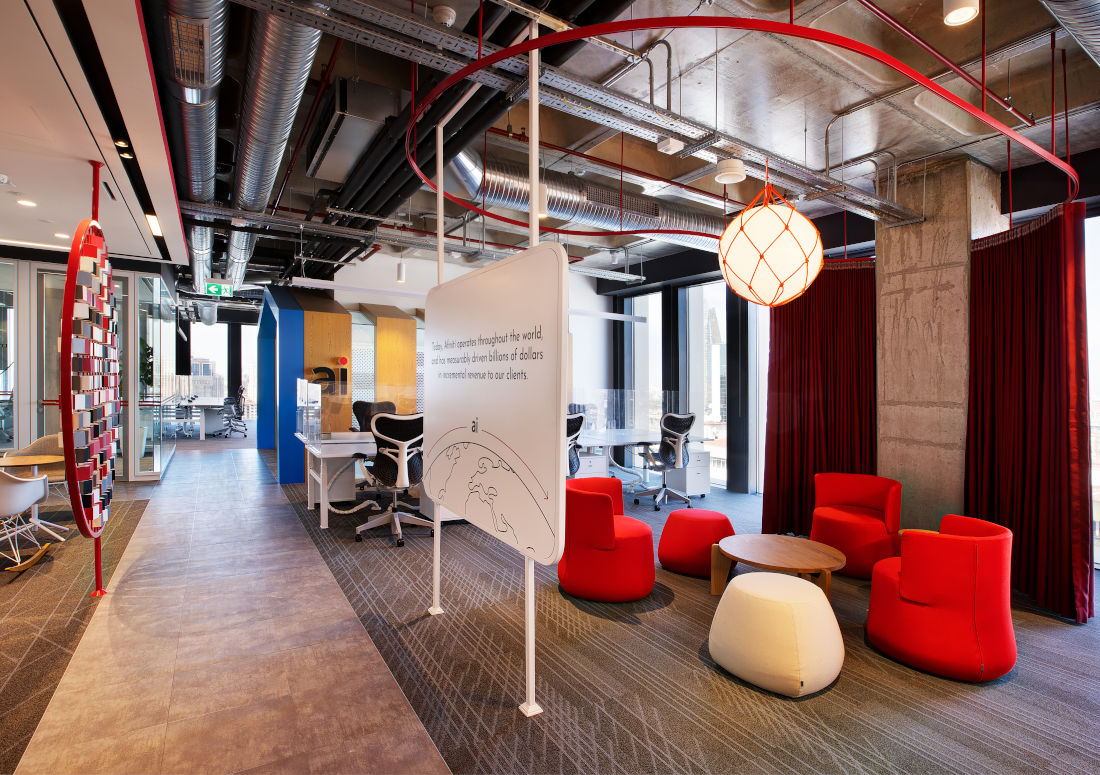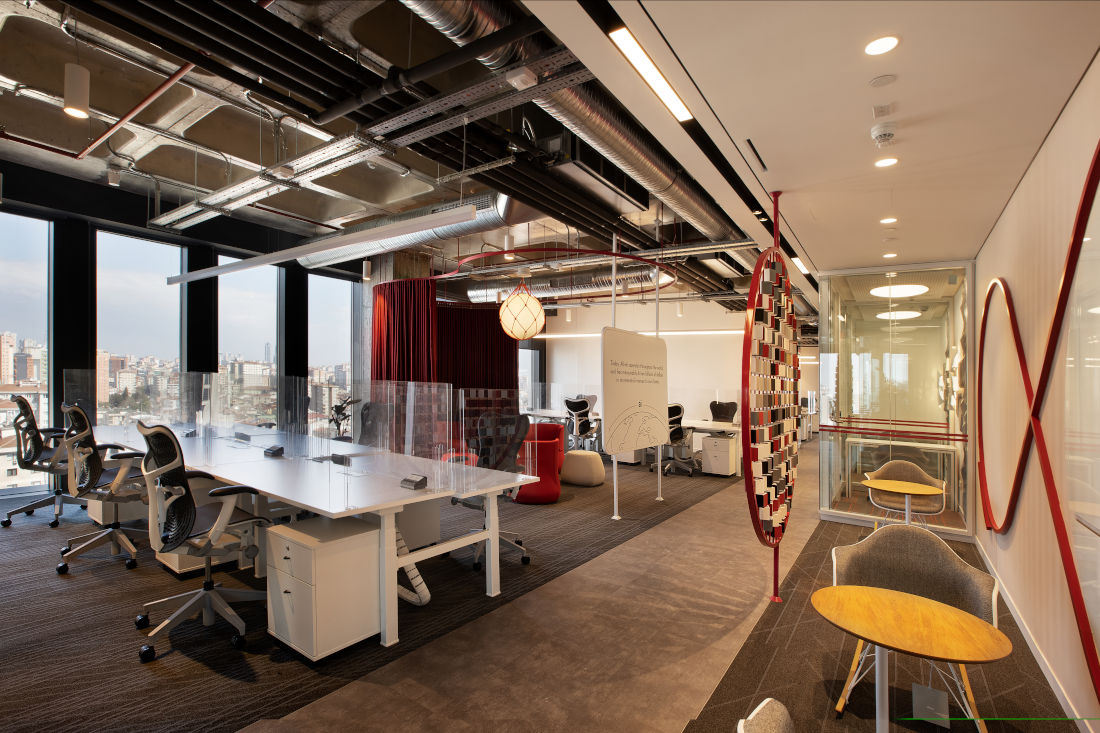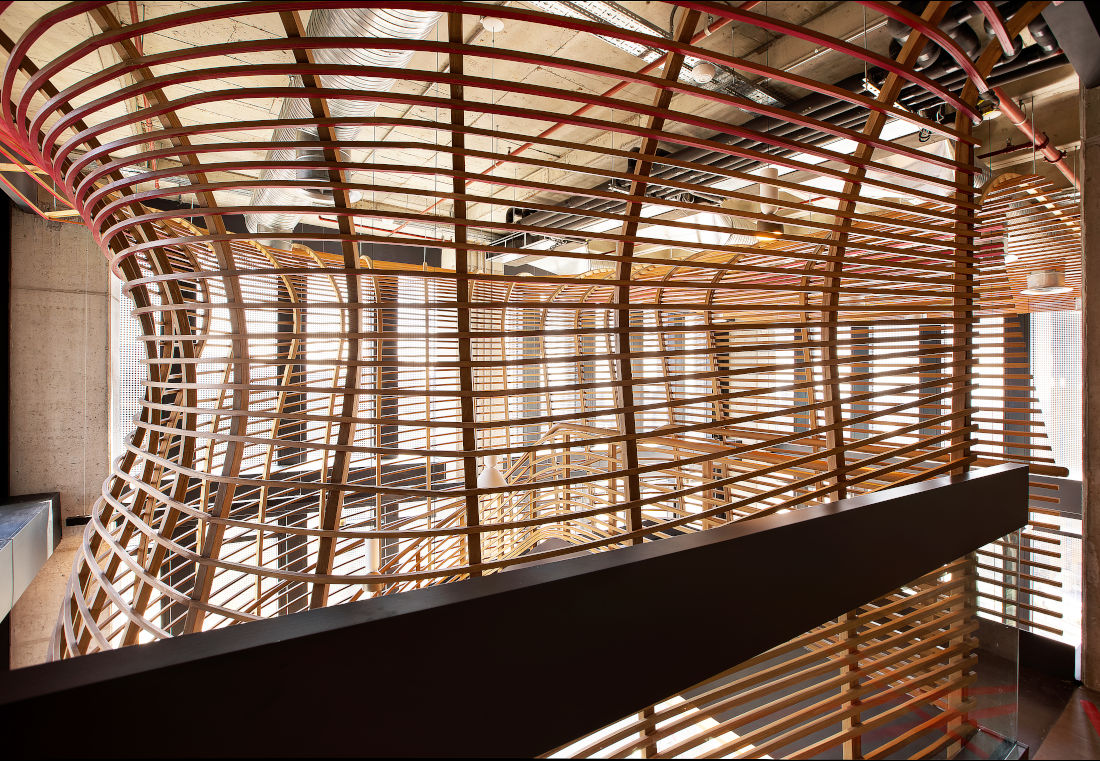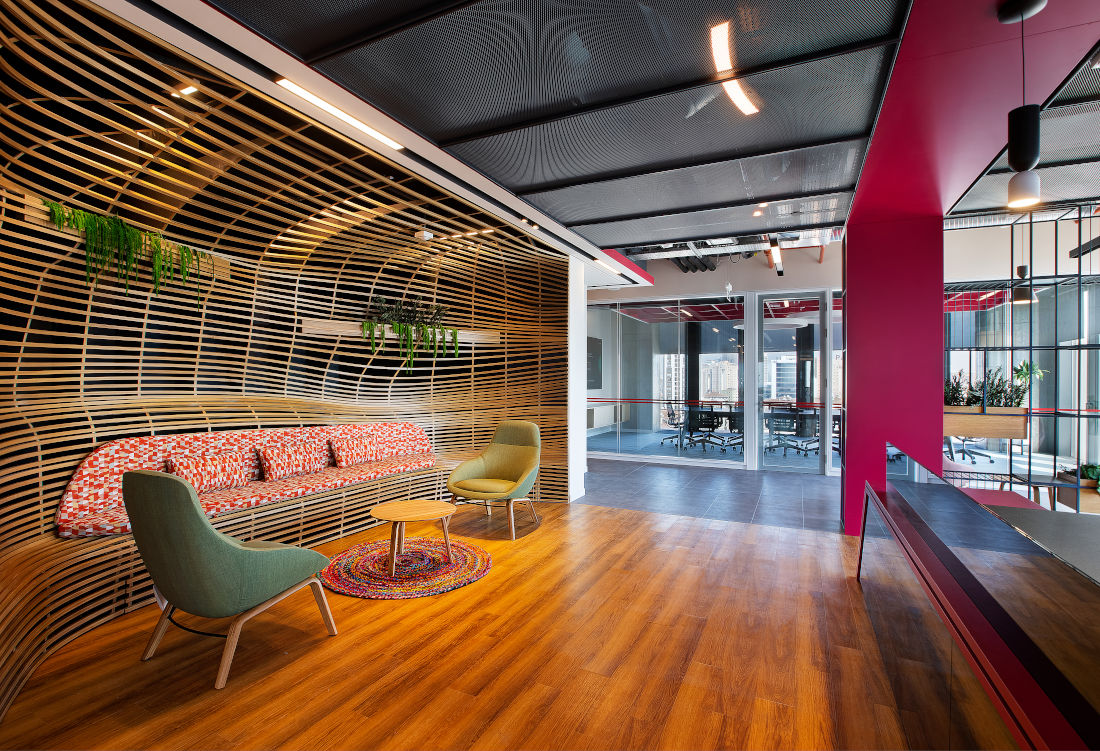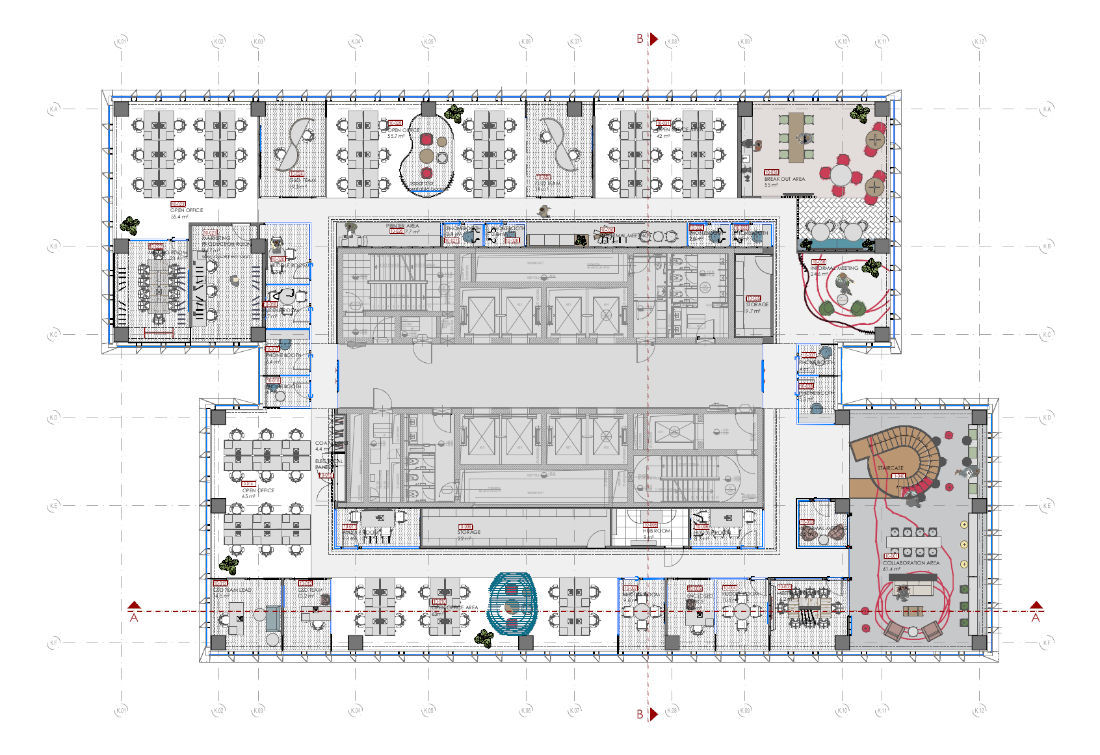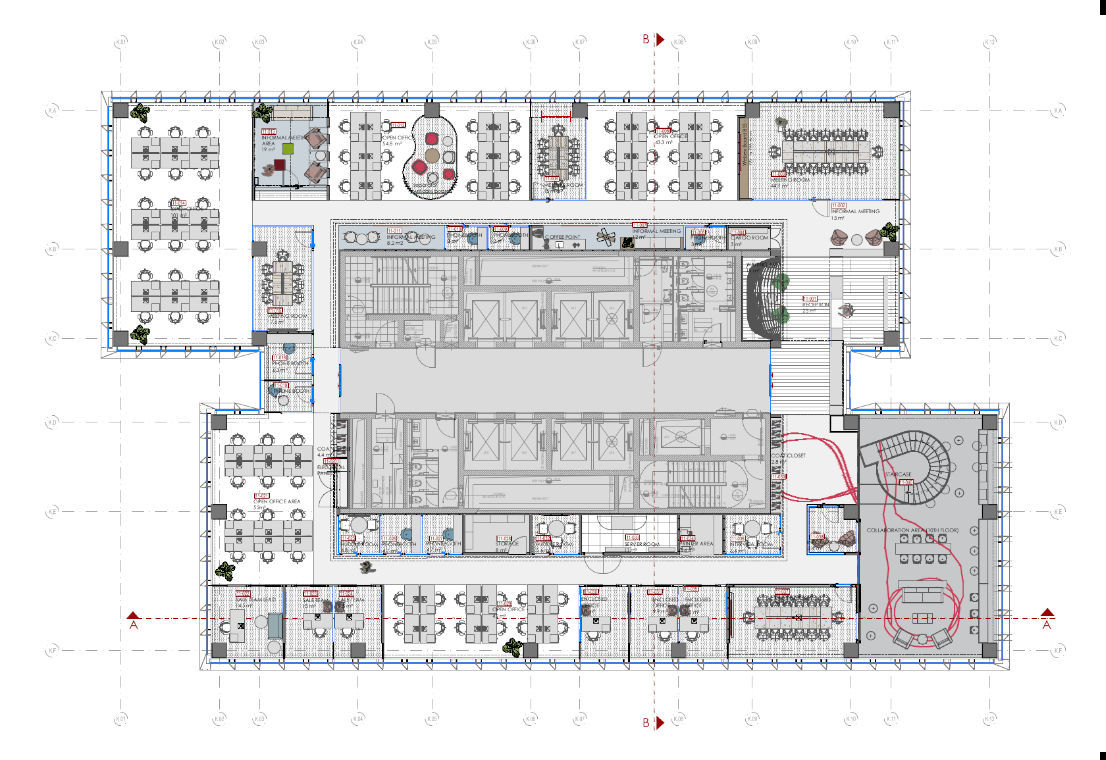 Credits
Interior
Sistema Teknolojik Yapı
Client
Afiniti Inc.
Year of completion
2021
Location
Istanbul, Turkey
Total area
2.600 m2
Photos
Gürkan Akay
Project Partners
JLL Project Management, Inc.
Related posts
Powered by