The small town of Ciglié is the village chosen by a couple of Rotterdam to get a place in Italy where they could live some months of the year. The 110m2 house is built on a steep slope of 2000 m2. The building appears embedded in the slope of the hill. The volume, closed on three sides, unexpectedly opens out to Mondovì and the Alps. A single large window towards the Langhe, with 9mx3m glass panels and a wide porch, opens from the heart of the house, becoming a magnificent stage for every day. The small architectural structure is fully covered with bricks, 21500, expertly placed by a qualified local bricklayer. A continuous brickwork covers each facade and the sloping pitches of the roof. The chimneys and the big skylight on the roof, appear as architectural "folies". A wide terrace built with 35 large solid wood logs completes the building. A painted iron portal 4 meters high defines the entrance to the property and, like land art work, frames the Langhe.
What makes this project one-of-a-kind?
A "Window on the Langhe" focuses on the design of a new building on the Langhe hills, a small vacation house, happy result of the collaboration between the Dutch owners, Turin-based architects, municipal administrations and local artisans. A project that leads us to rediscover precious portions of the territory, often ignored.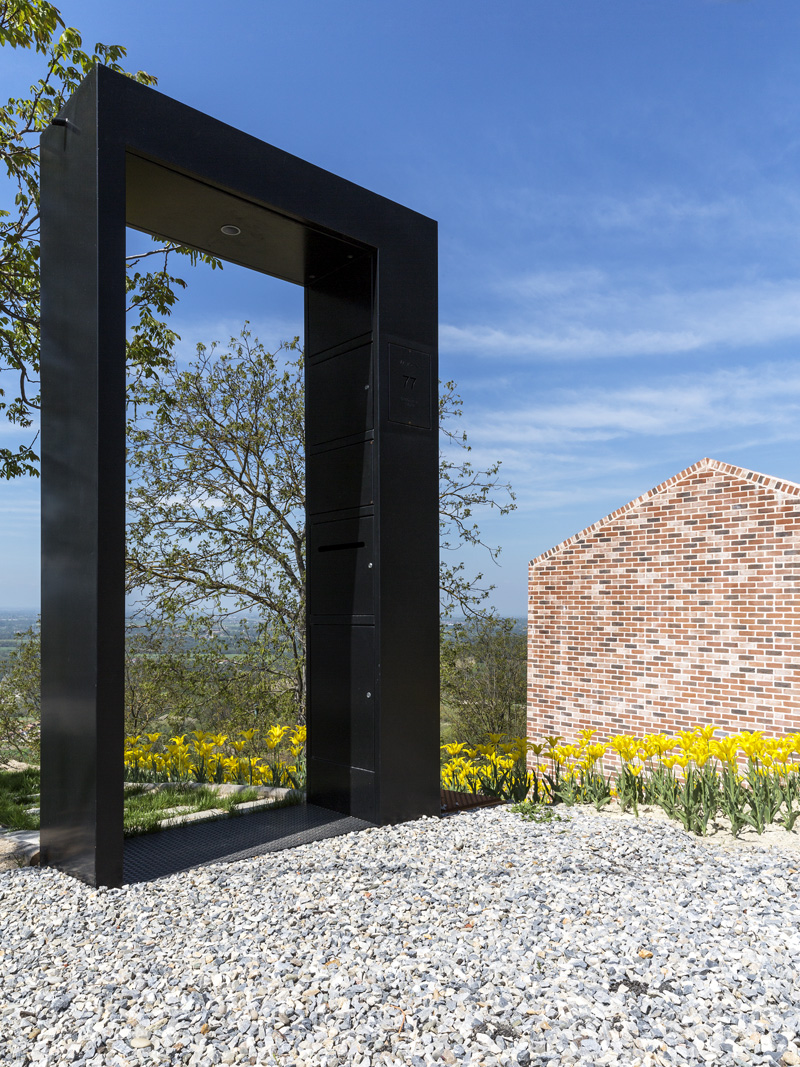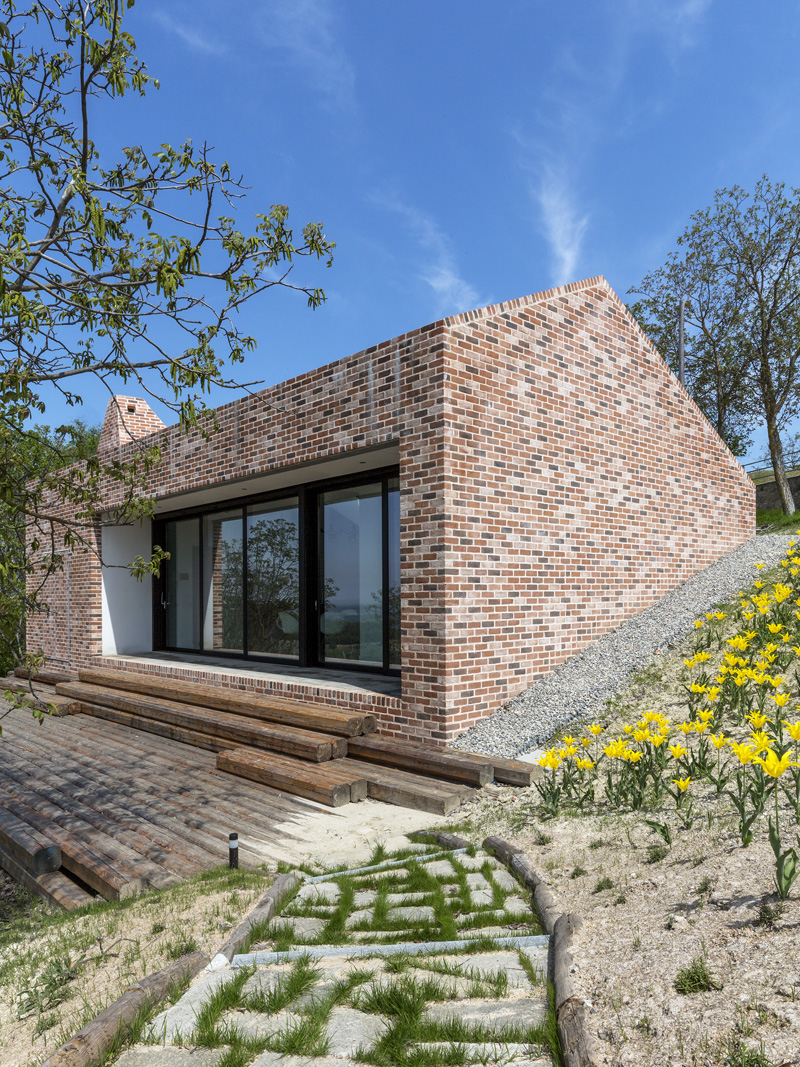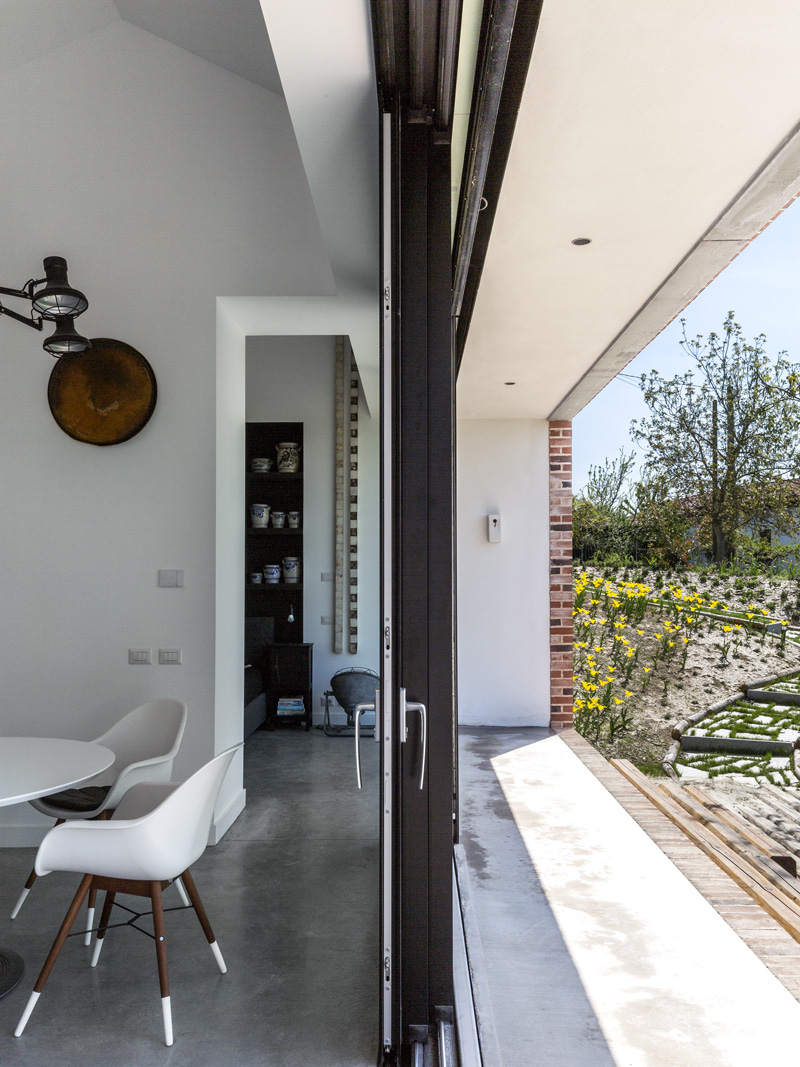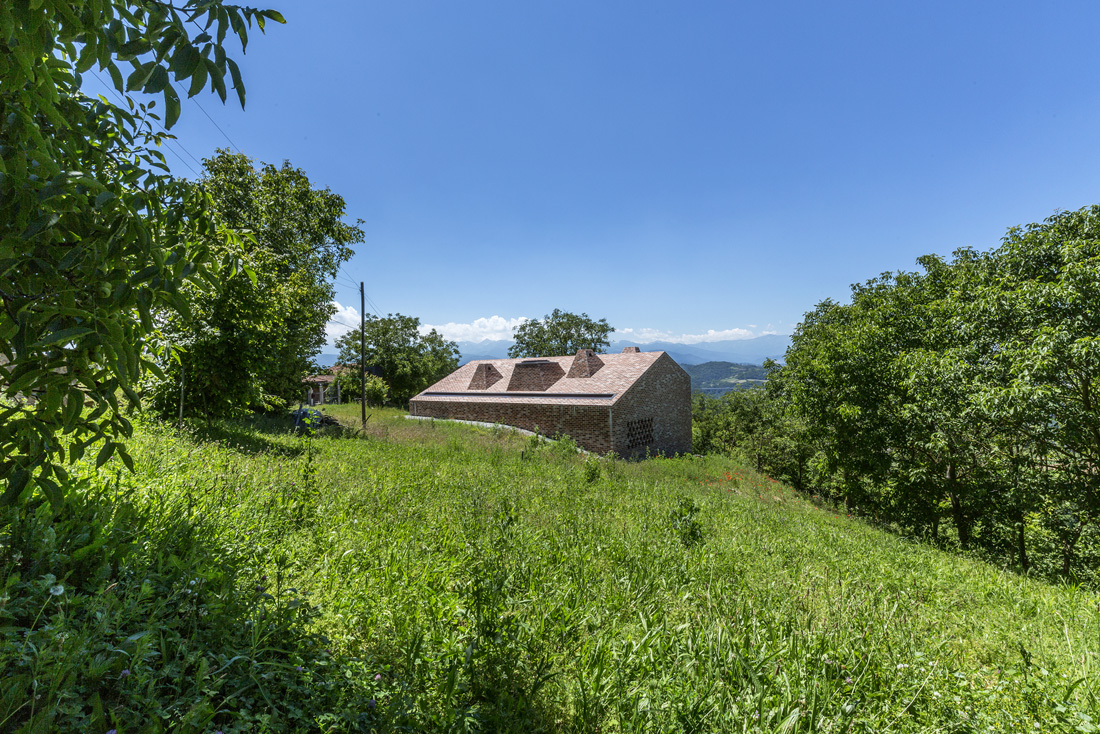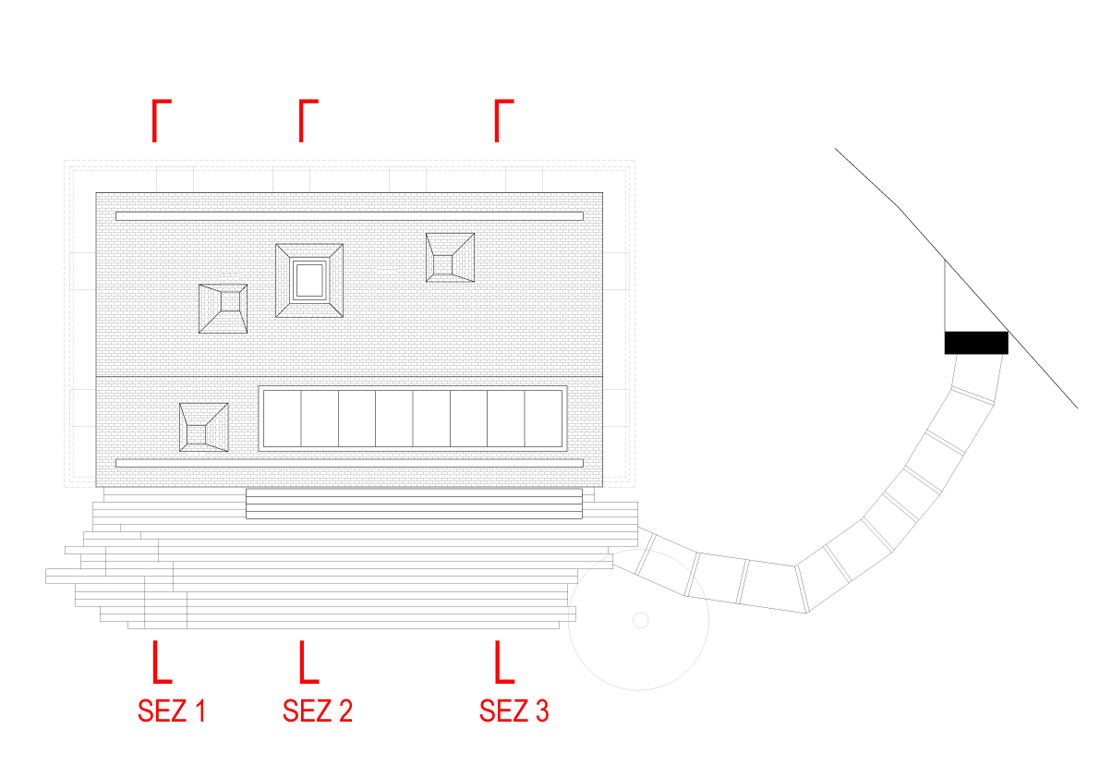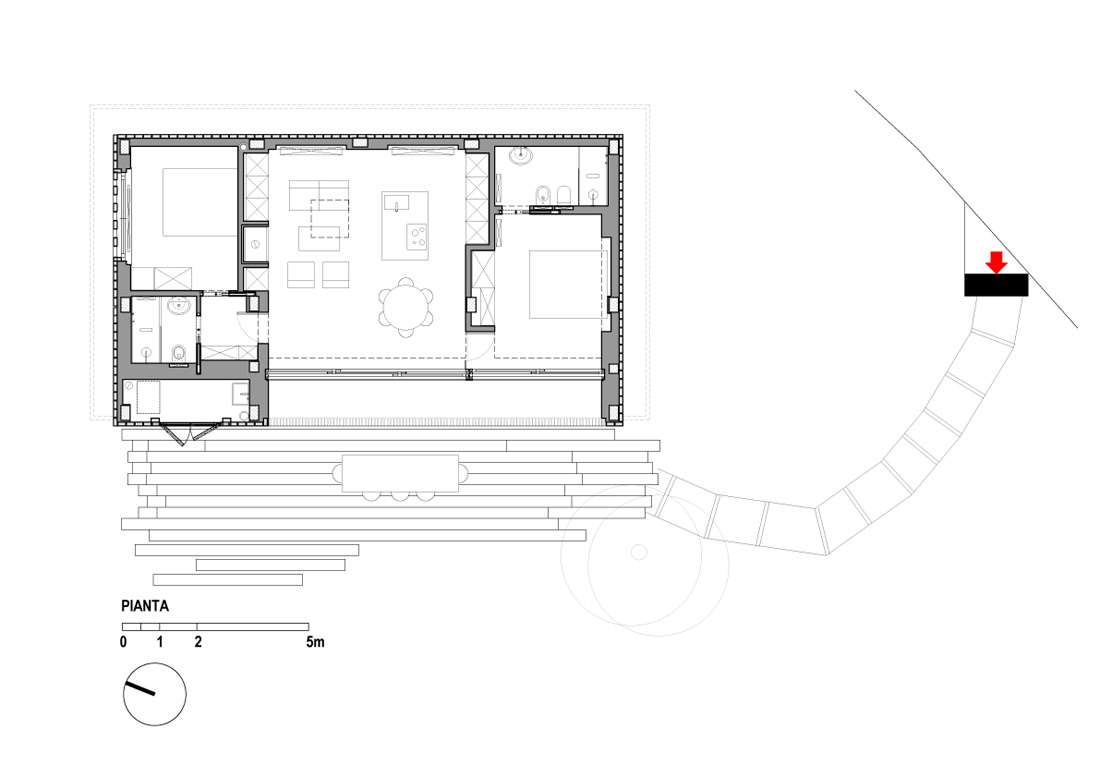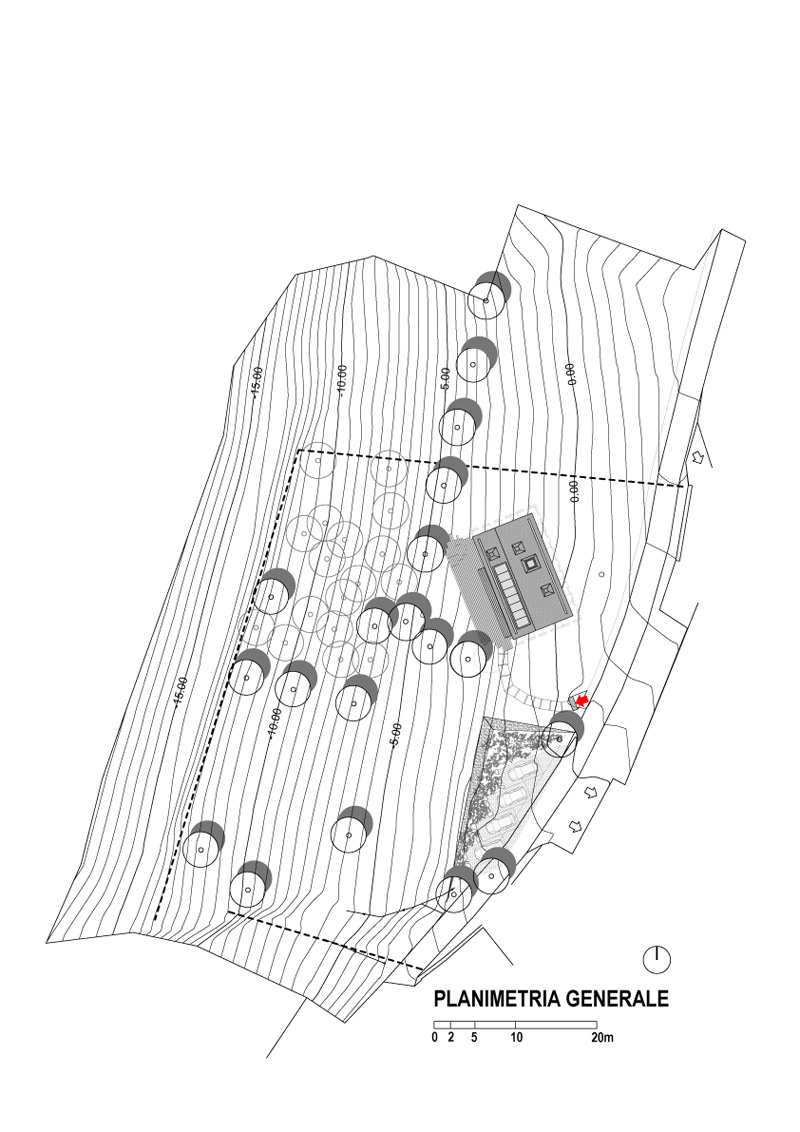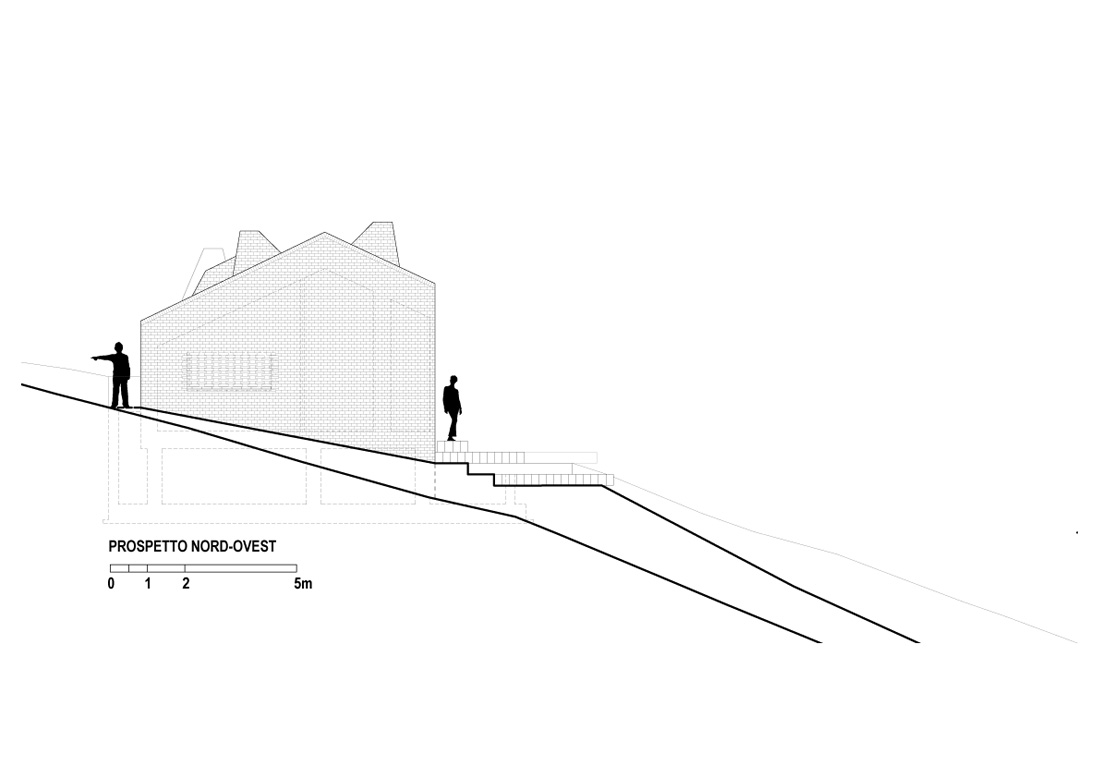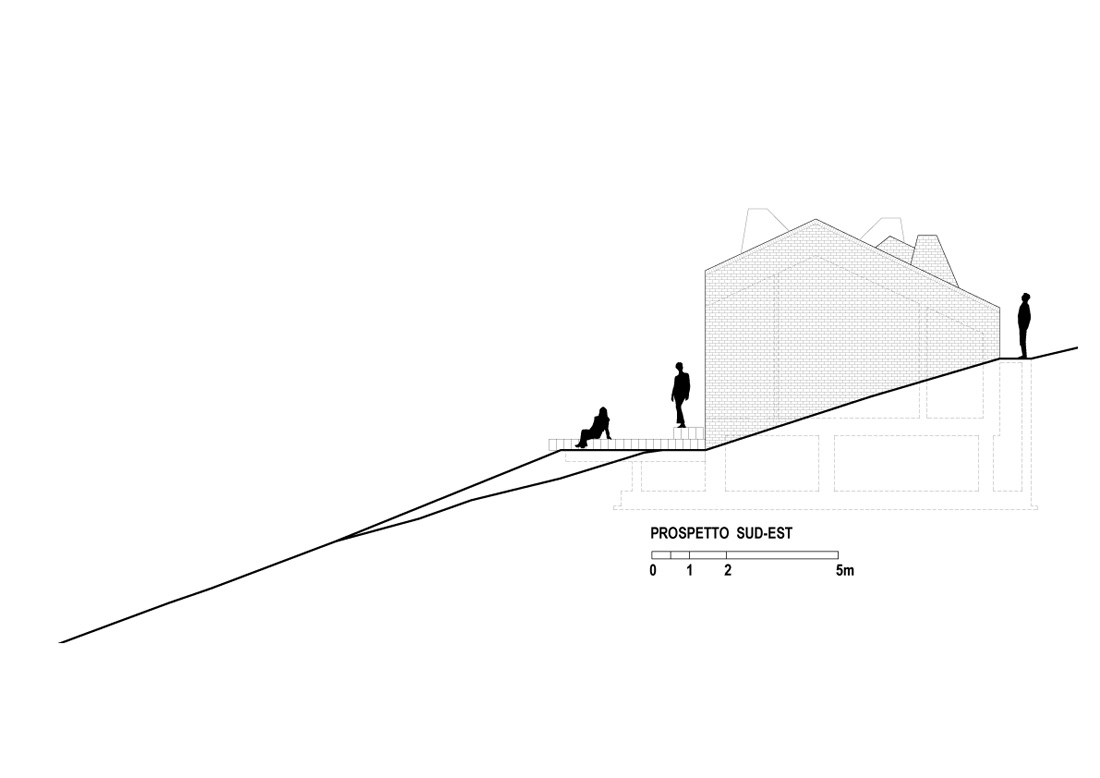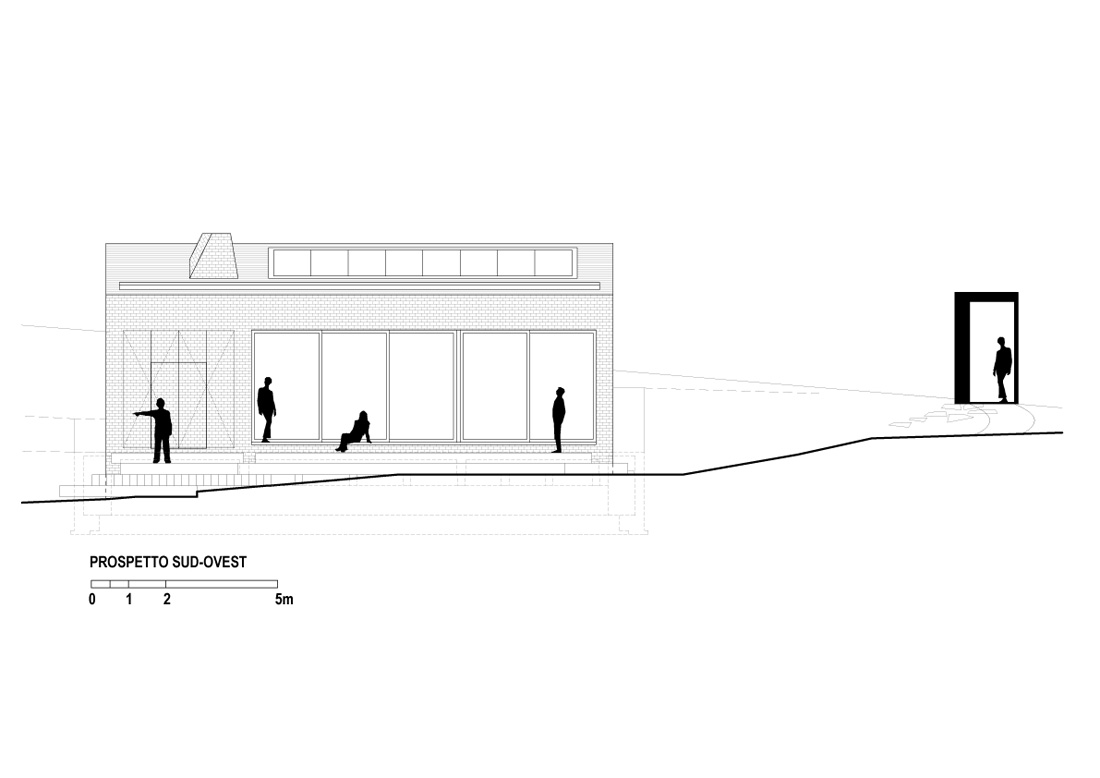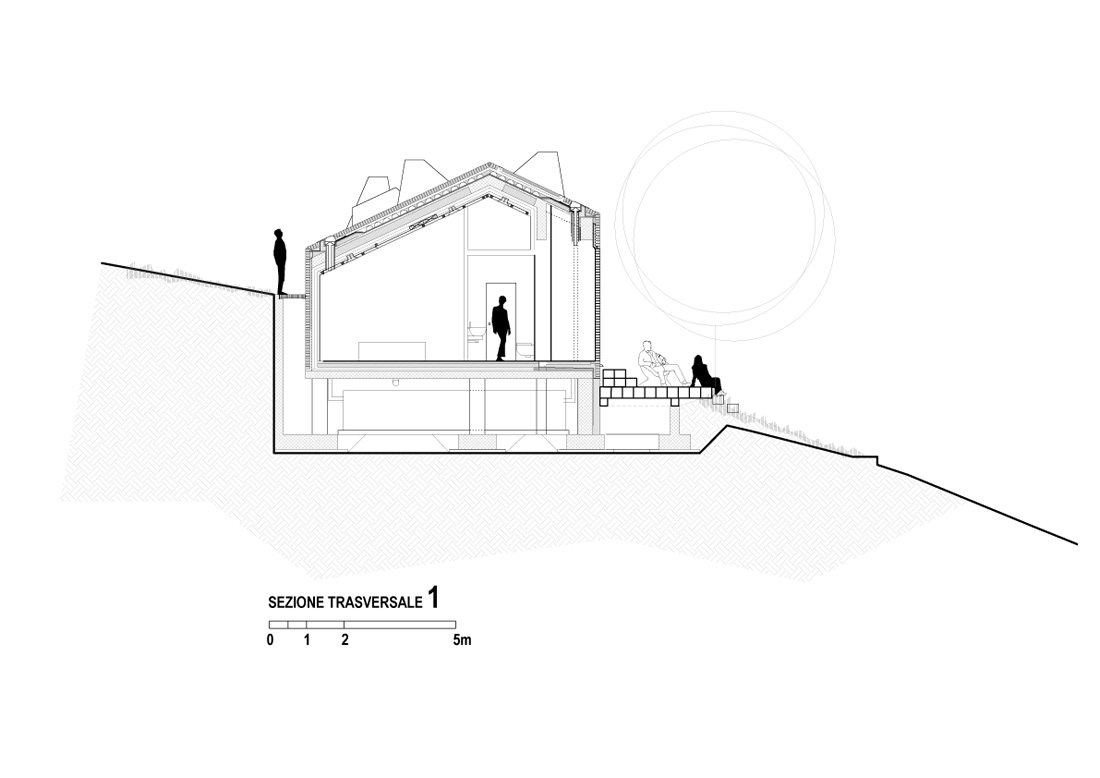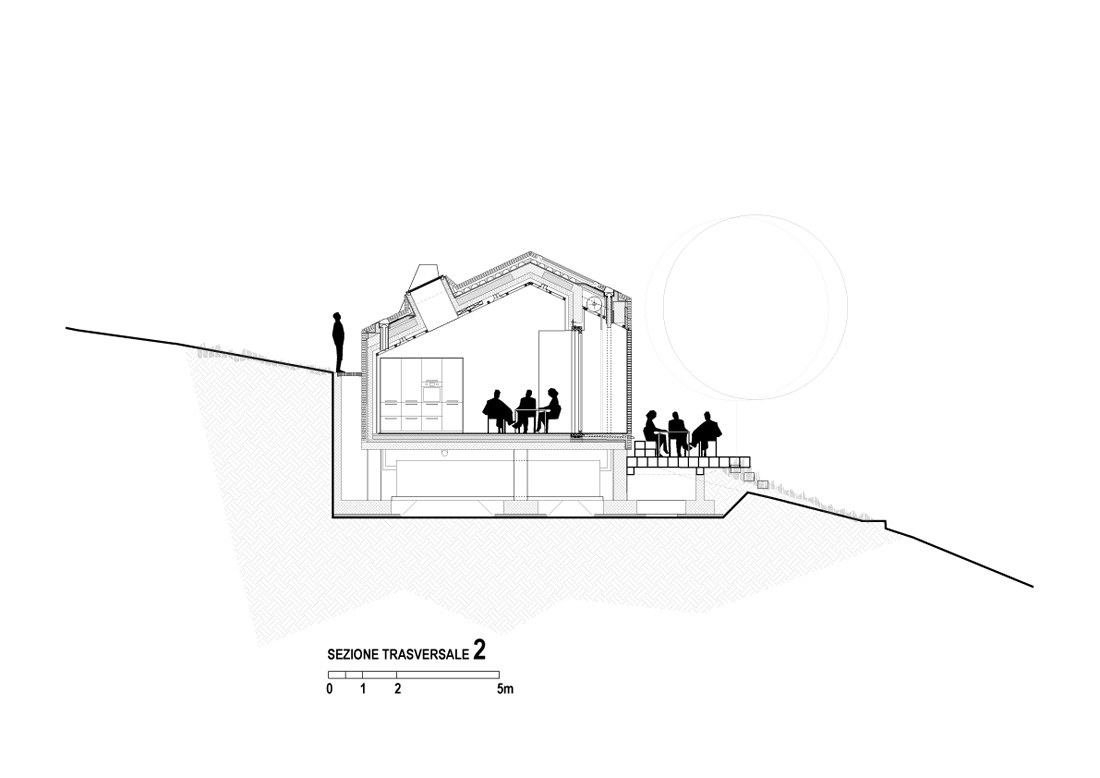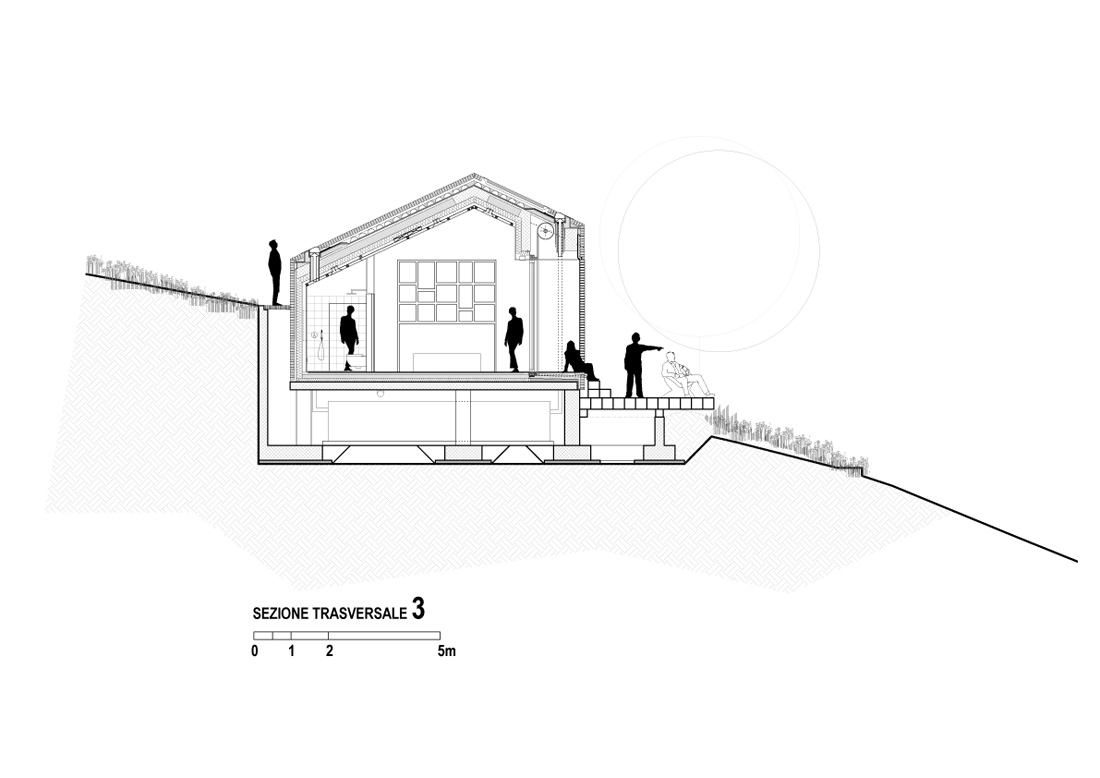 Credits
Architecture
studioata
Client
Private
Year of completion
2018
Location
Cigliè (Cuneo), Italy
Total area
Plot 2000 m2 – Built: 110 m2
Photos
Beppe Giardino
Project Partners
Main contractor
Aimo Costruzioni s.r.l. – Mondovì (CN)
Other contractors
Structures: Ing. Michele De Rossi, Consultant for environmental sustainability: Ing. Davide Ambrosio, Fixtures: Grimaldi Serramenti, Iron works: ESSE-CI Srl – Cercenasco (TO), Facade cladding- Terreal Italia S.r.l., Ikea, Ceramica Flaminia, Aimo Construzioni, Terreal Italia S.r.l., Grimaldi Serramenti
Related posts
Powered by