A lawyer and an ex-basketball player turned business coach, with both working globally from their home. They have three (almost) grown-up kids, tons of relatives and a sea of friends. The family is very open-minded, life-curious and positive. Theirs many interests include cycling, carpeting, healing, traveling but, above all, there is cooking.
When the family approached the design process for their new home, their expectations centered around three 'must-haves': more space on the inside to while away the winter months, the ability to host many, frequent social gatherings and, as priority number 1, the Kitchen, one that provides the perfect setting for on-going culinary experiments.
The conceptual process ended up with two houses that, among all other key things, feature a sauna, a gym and an adjacent office. The living room is seamlessly connected to the outdoor terrace to create a unique space for mingling that has no sharply defined inside or outside. Underneath all of that, one finds a carpentry workshop, a bicycle repair workshop and a pantry.
But what really sets the tone in the new home is the Kitchen. It outlines the central place –with its warming presence of a wood-fired, bread-making oven and a fireplace always inviting. Outside, a full-size street basketball court silently reminds you to never waste a moment.
What makes this project one-of-a-kind?
At this house everything revolves around hospitality and guests and cooking.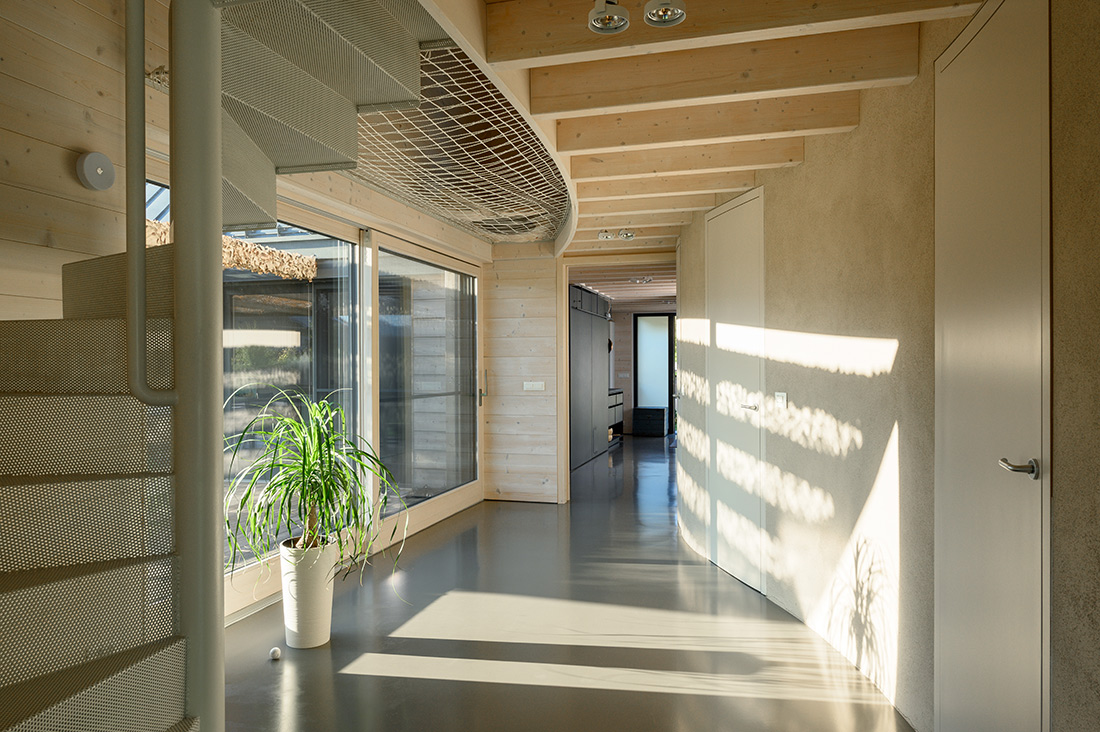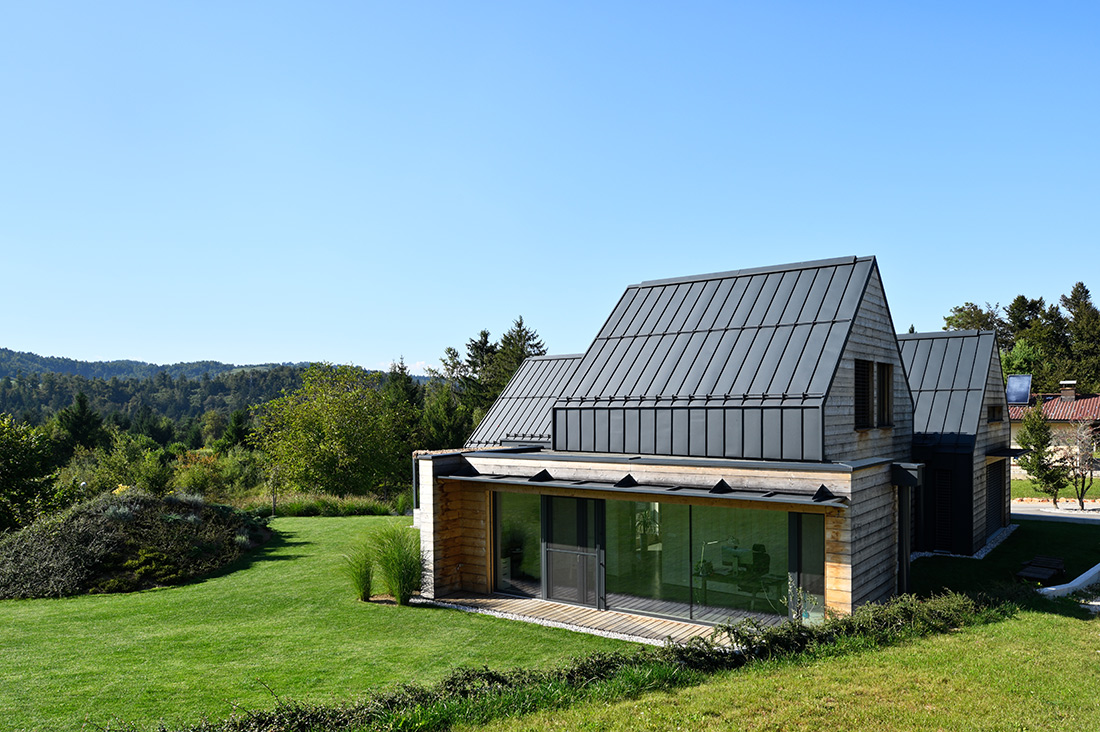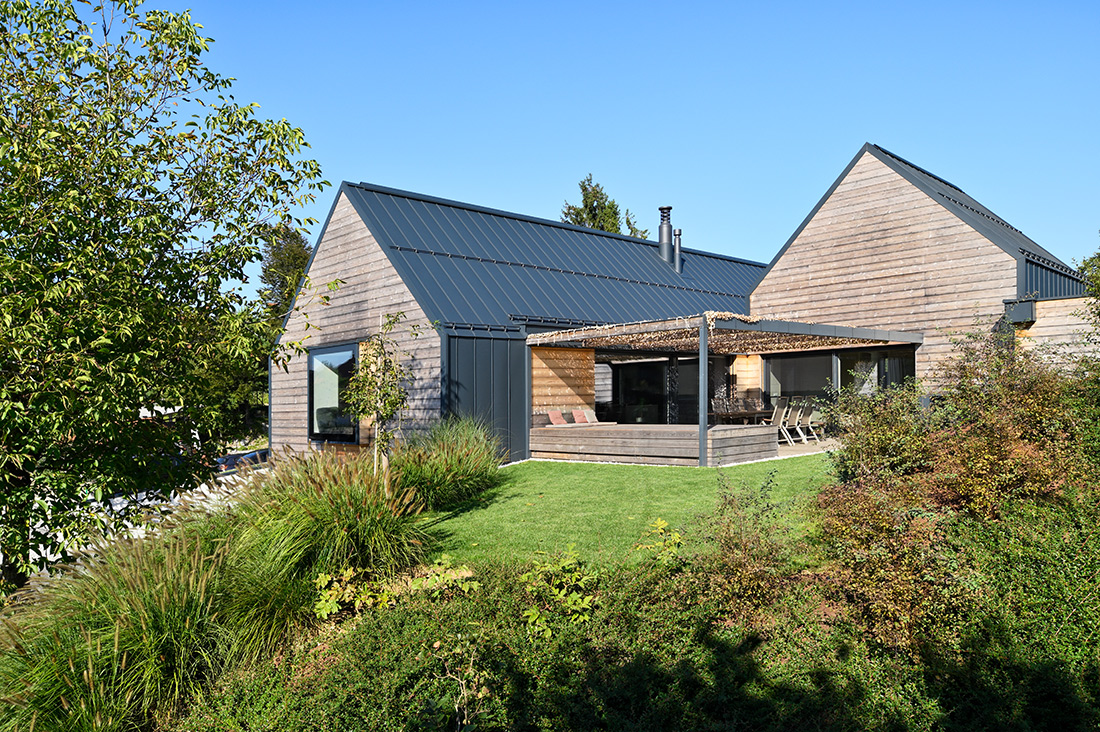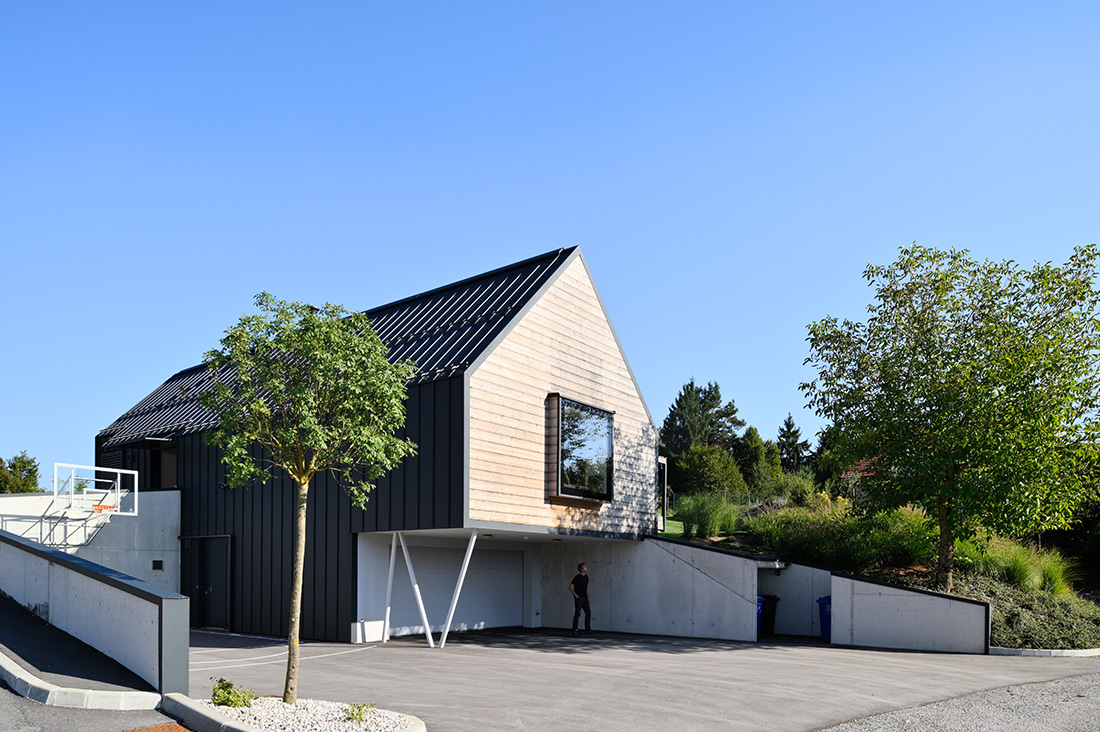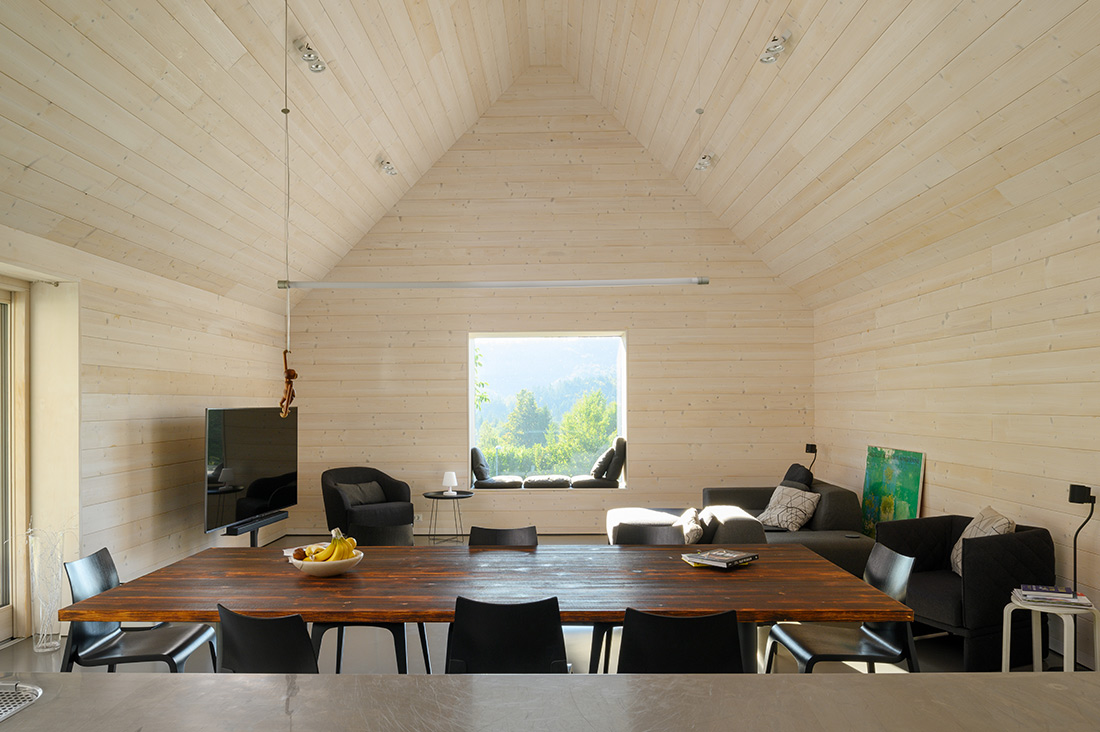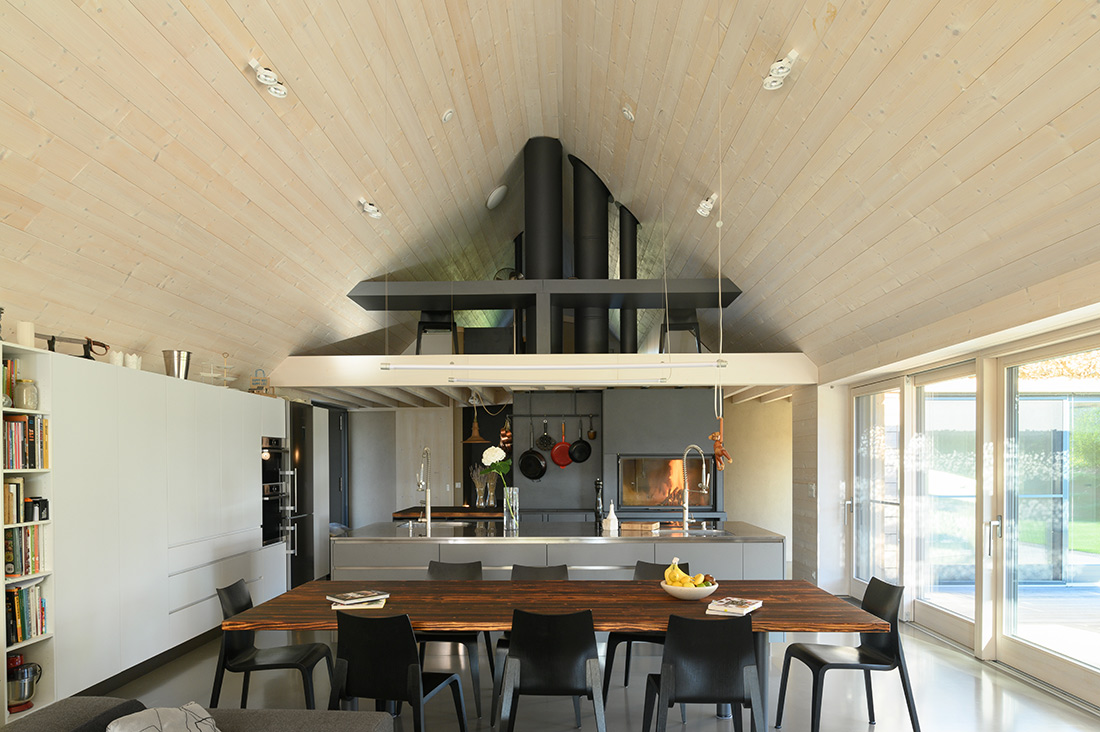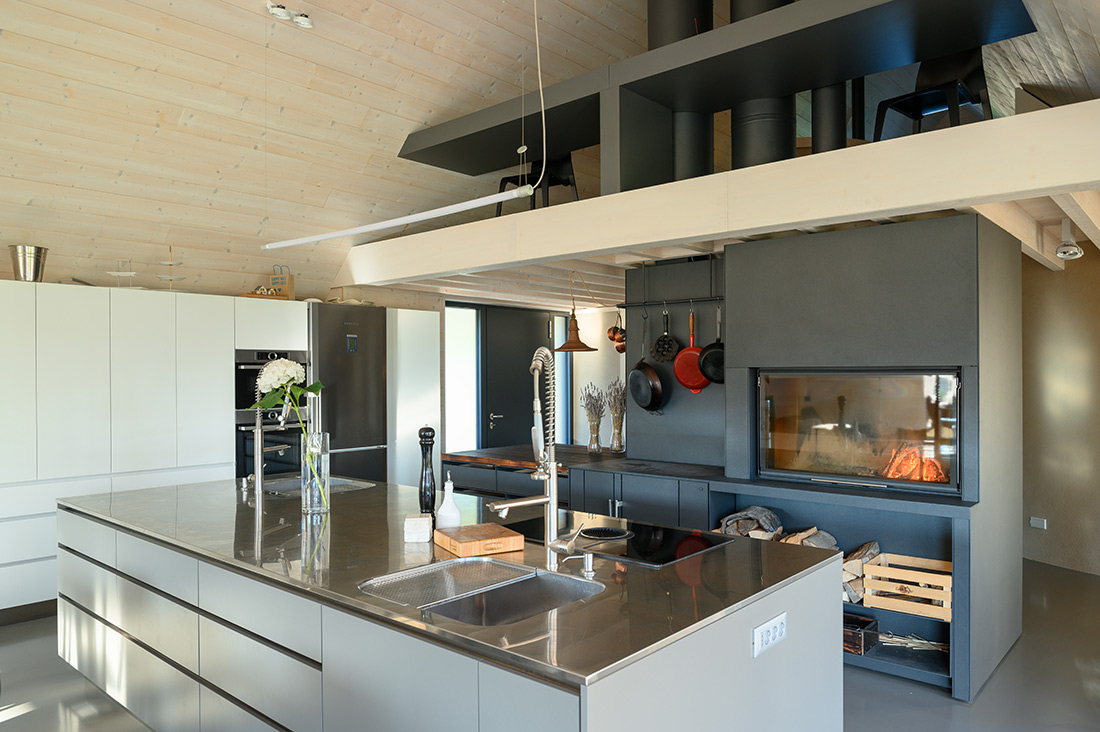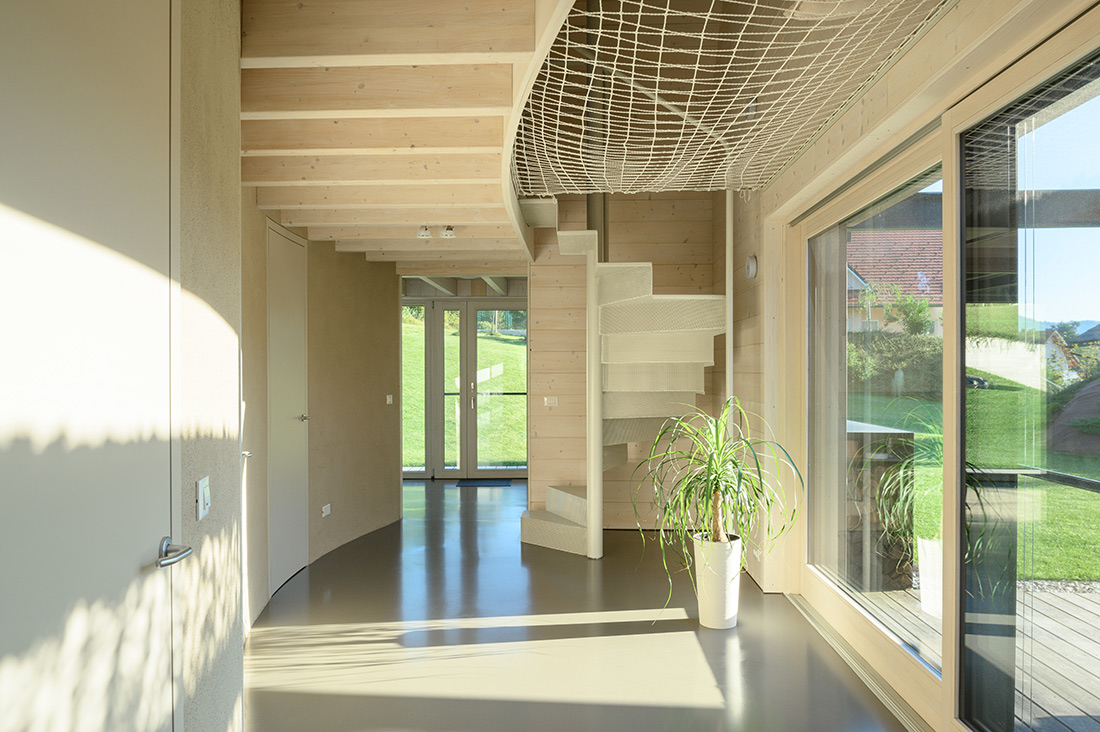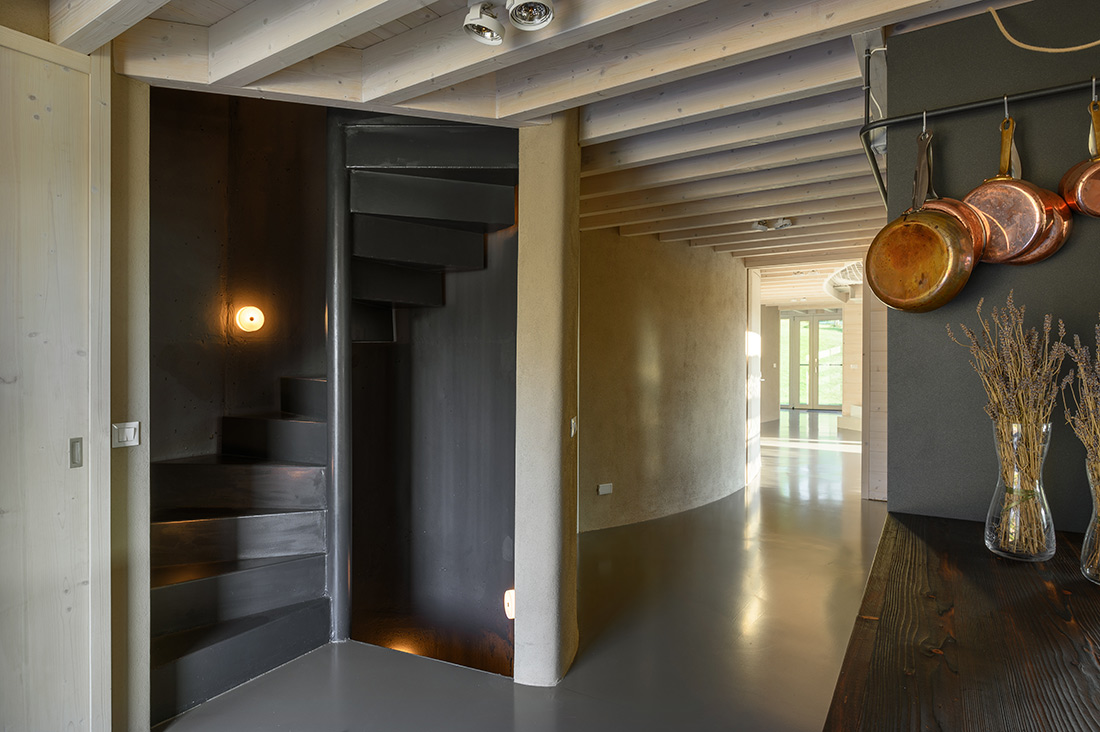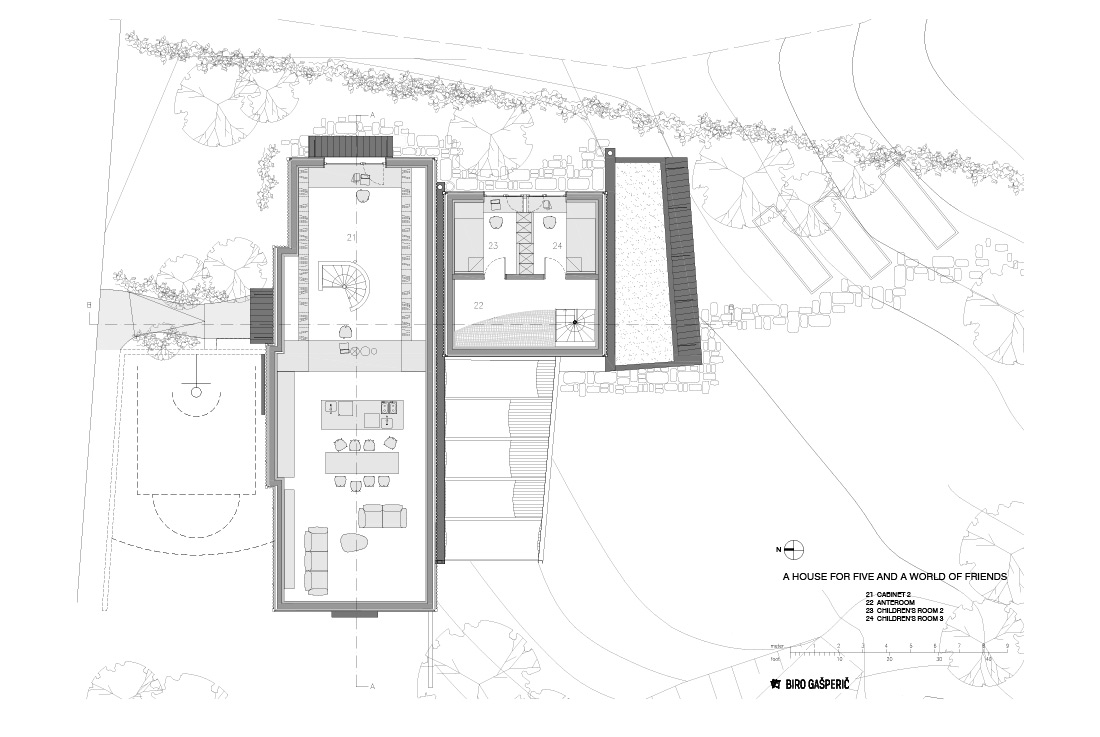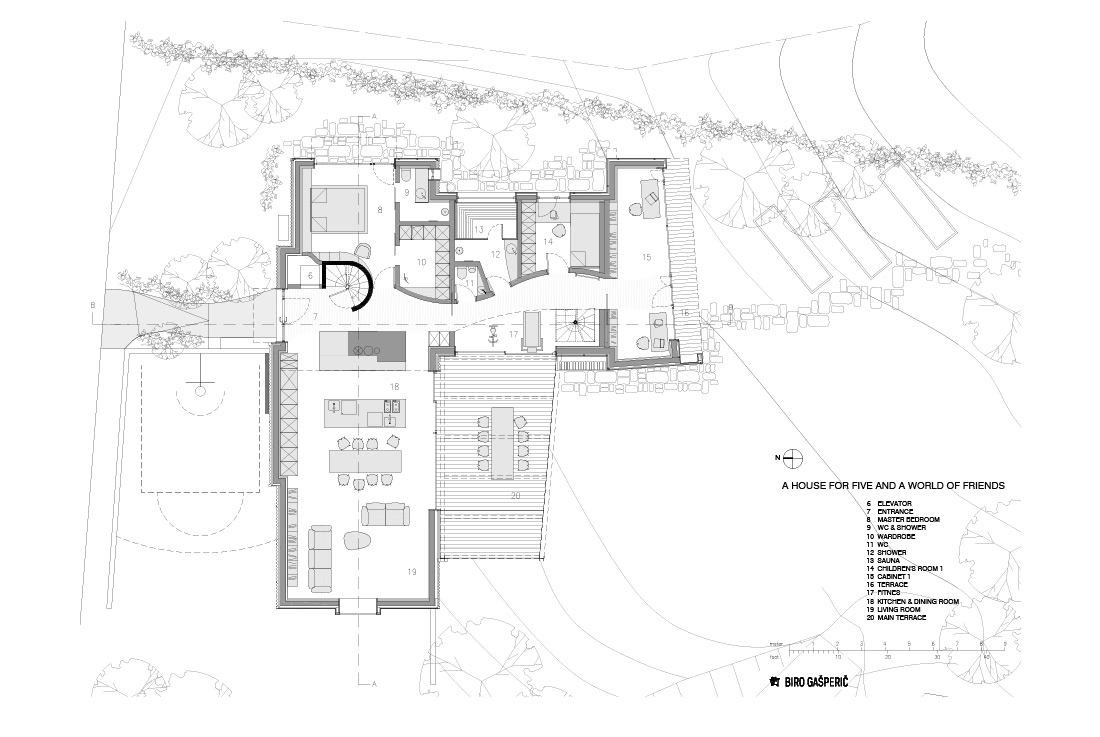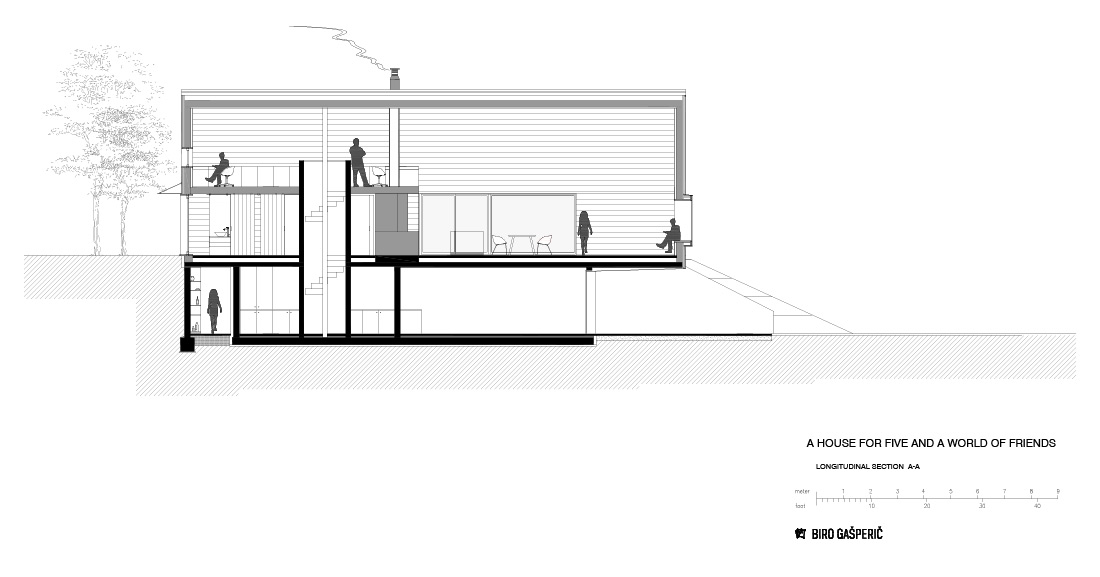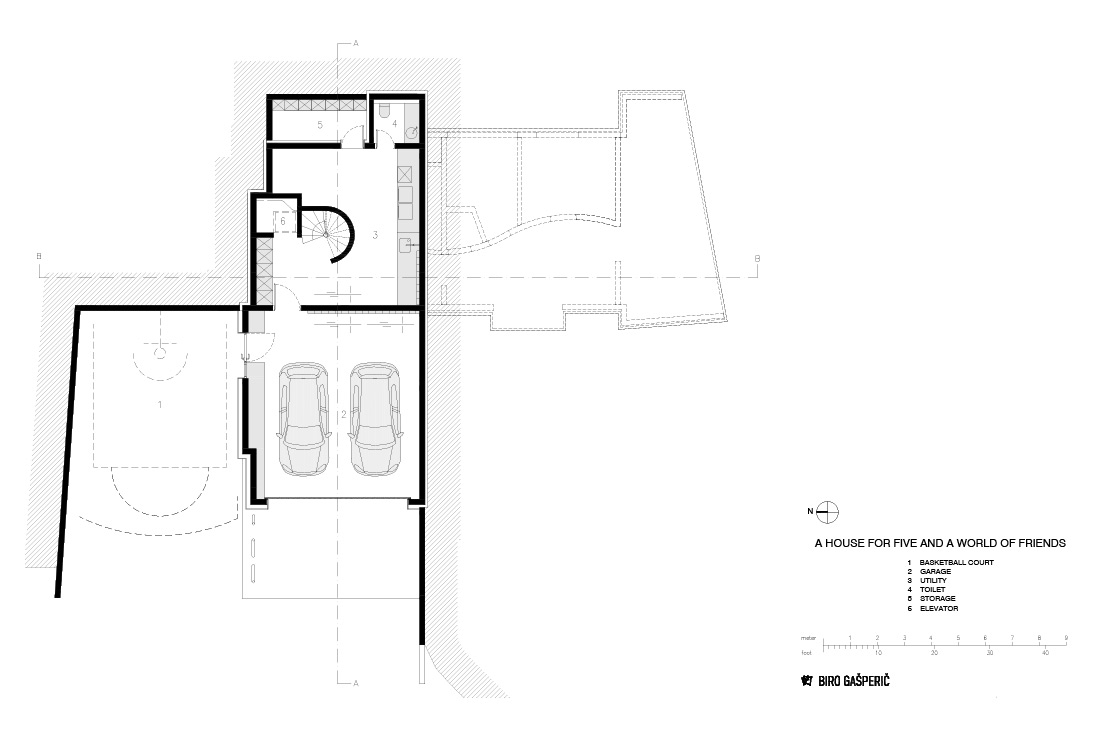 Credits
Architecture
Biro Gašperič; Matej Gašperič, Zala Avguštin
Client
Private
Year of completion
2019
Location
Logatec, Slovenia
Total area
210 m2
Site area
1476 m2
Photos
Miran Kambič
Project Partners
CiProdukt, Gradbeništvo Rajko Žakelj, Entes, Klimateh, TFK, Franci Turk, Uroš Koželj Minimomassimo, Forma svetila, Timo pohištvo, Vinko Žitnik, Anja Petek, Mizarstvo Bergant, Vrtnarstvo Volčin, Matevž Hribar: Prefa, Panda, Aim High
Related posts
Powered by