A Cool Guy for a Cool Neighbourhood is pretty normal at first sight, but completely filled with different and extraordinary things. The understatement of the project's appearance evokes a "normality", which is then repeatedly canceled out by smaller and larger events: the micro-units on the ground level, the double ground floor (street level and fourth floor) with the connecting arcade loops, the playful "balcony passerelle" in the back, and the fully-grown tree in the courtyard are visible signs of a profound otherness of the entire structure. The core idea of the house is a combination of architecture and culture of use that generates long-term adaptability for centuries. Rather than determining a precise mix of uses, the interplay of typological intelligence, innovative construction techniques, and engaged programming creates the framework for the permanent re-invention of the uses in this house.
What makes this project one-of-a-kind?
From the outset adaptability and flexibility of the structure towards the needs of future users played a central role. Together with the so-called "micro-pilots", a group of start-up business owners, the architects developed a concept for sharing spaces and facilities that are available to businesses, offices and apartments alike. Because of the robust structure of the house, programmatic and spatial adaptions of the flexible floors could be incorporated until the final construction phase. The coming together of different activities – working and living – in common areas transforms the house as a whole into a collective space.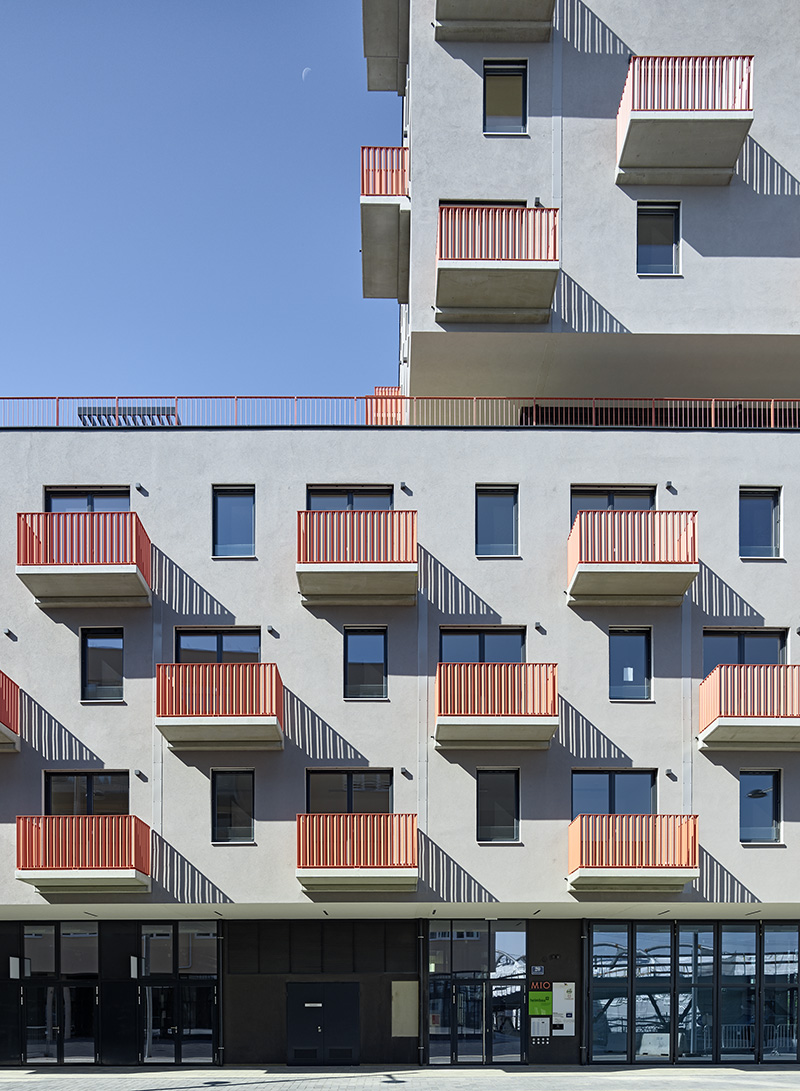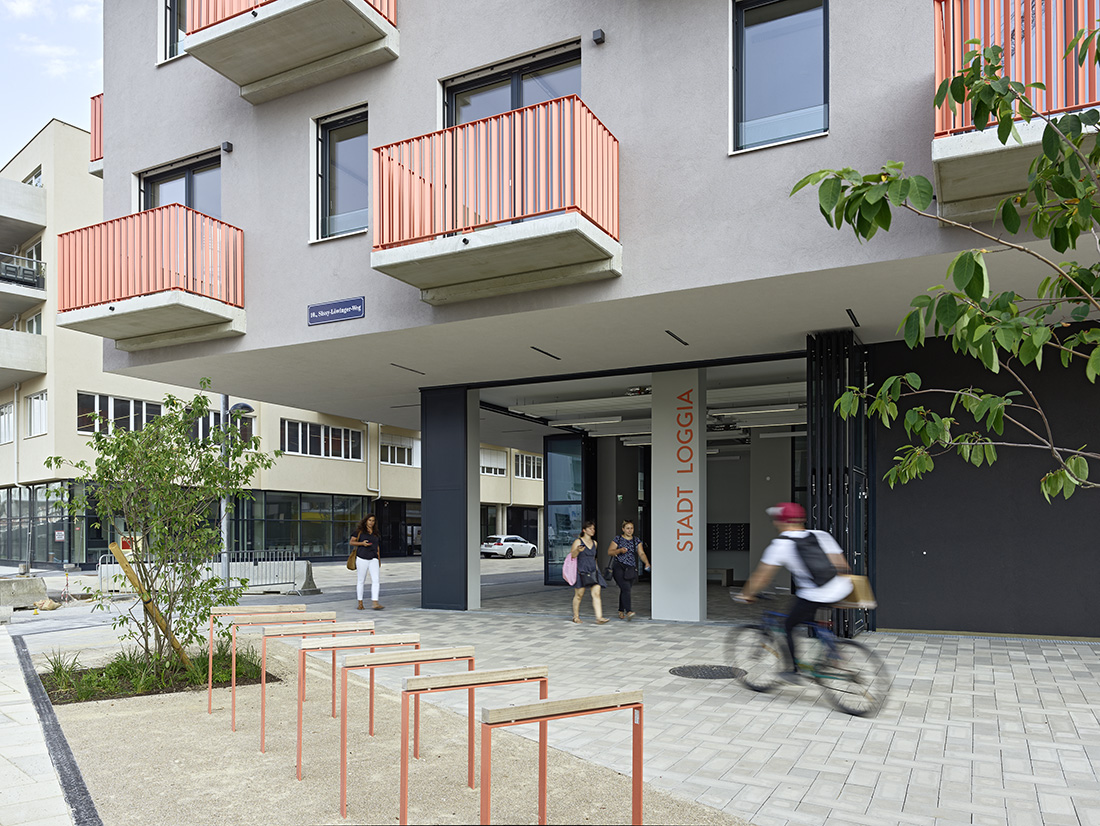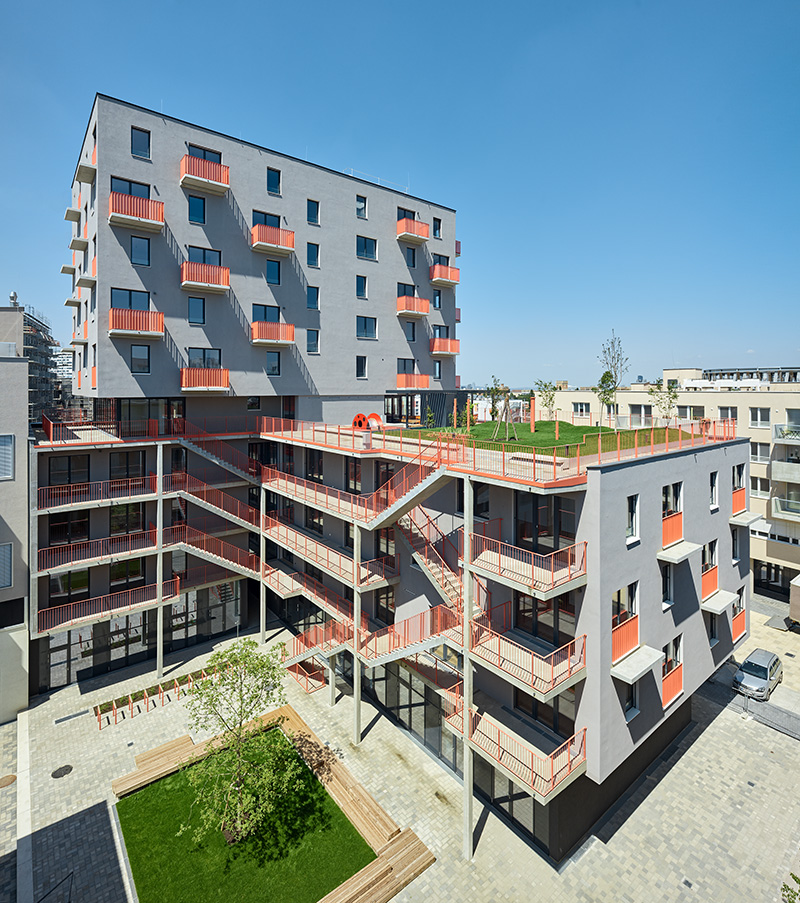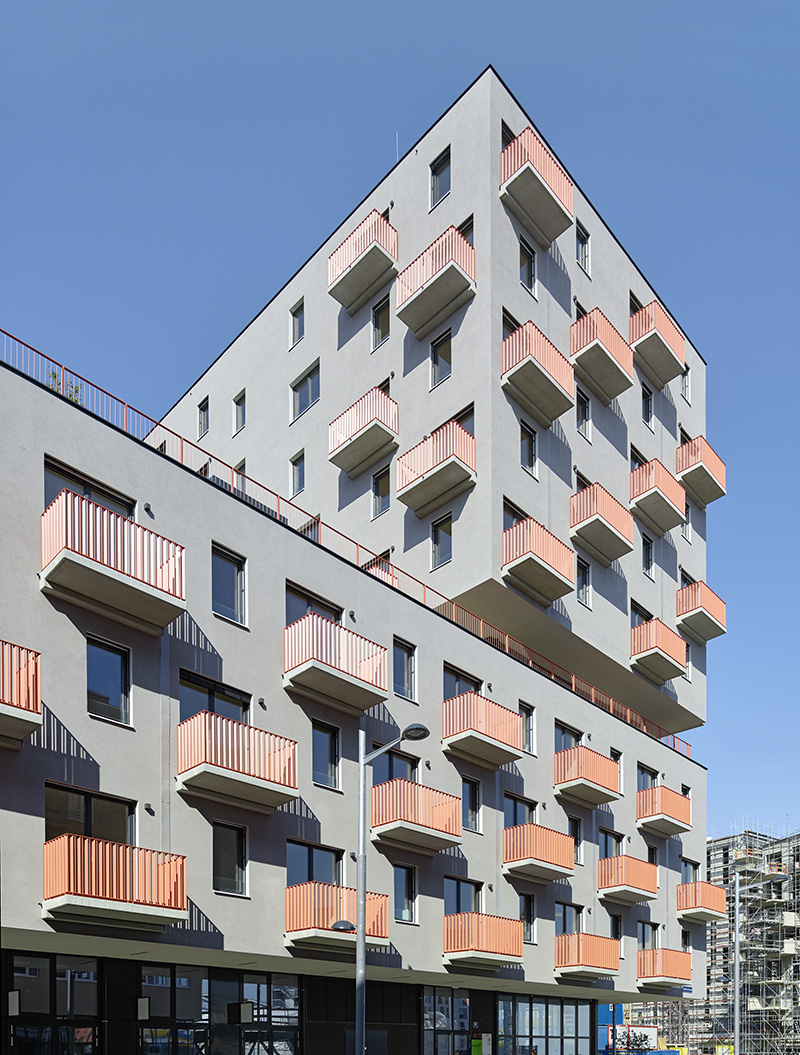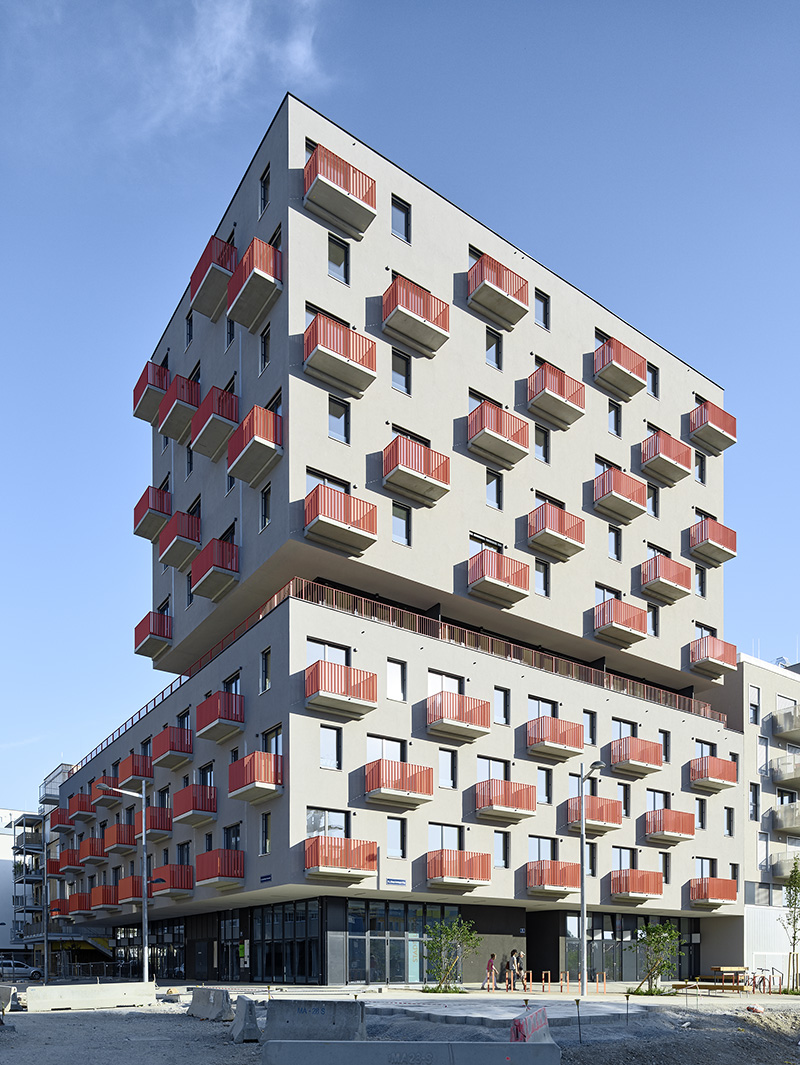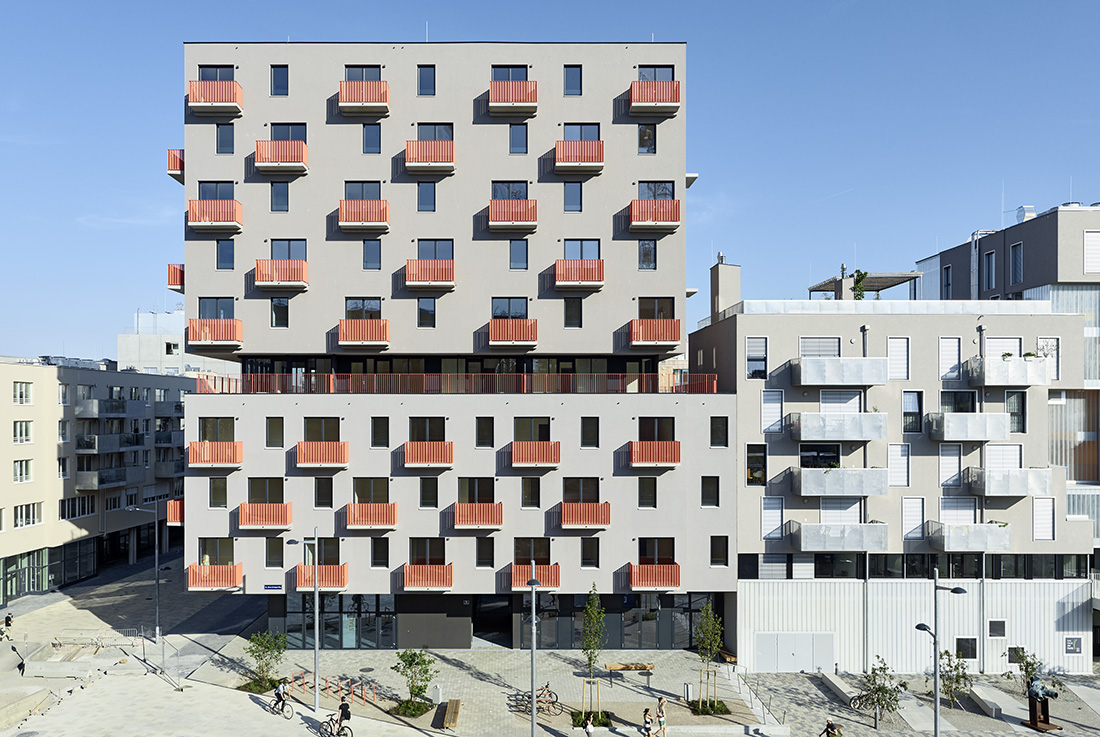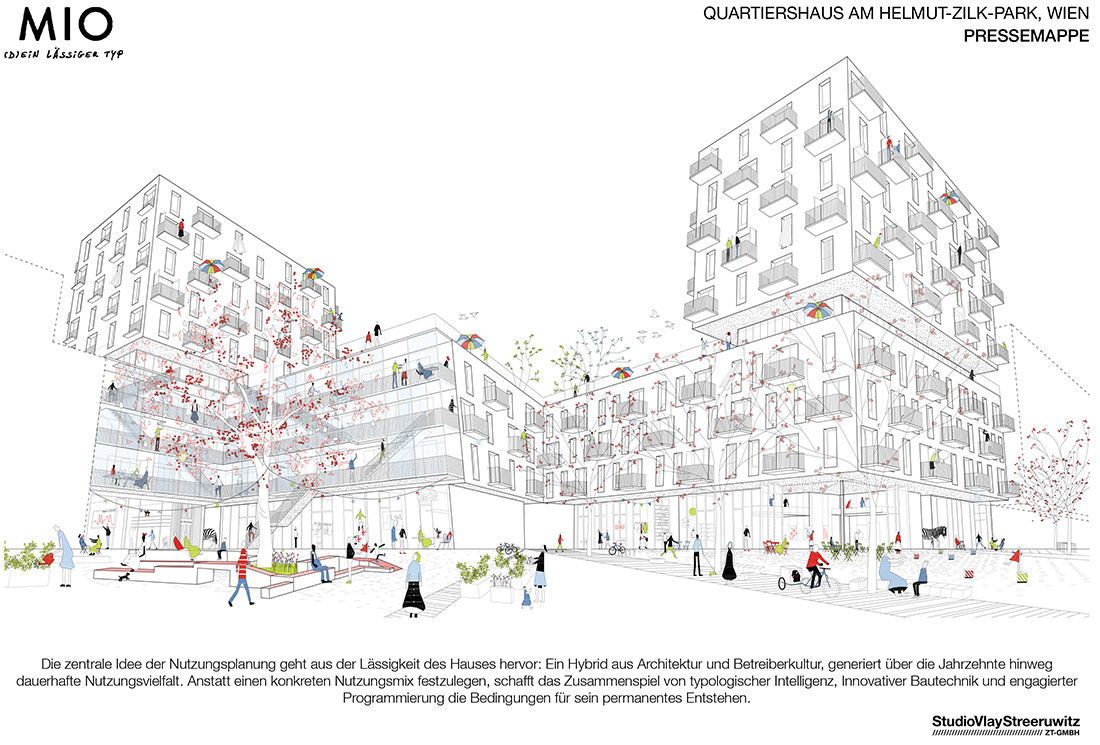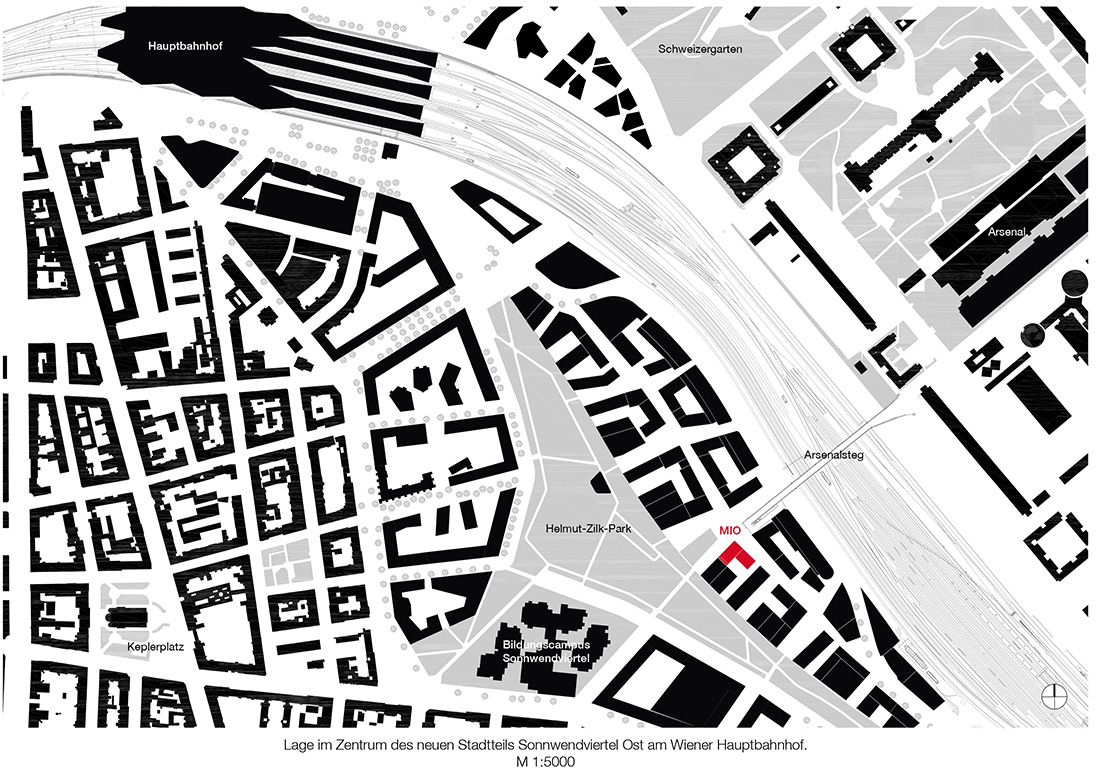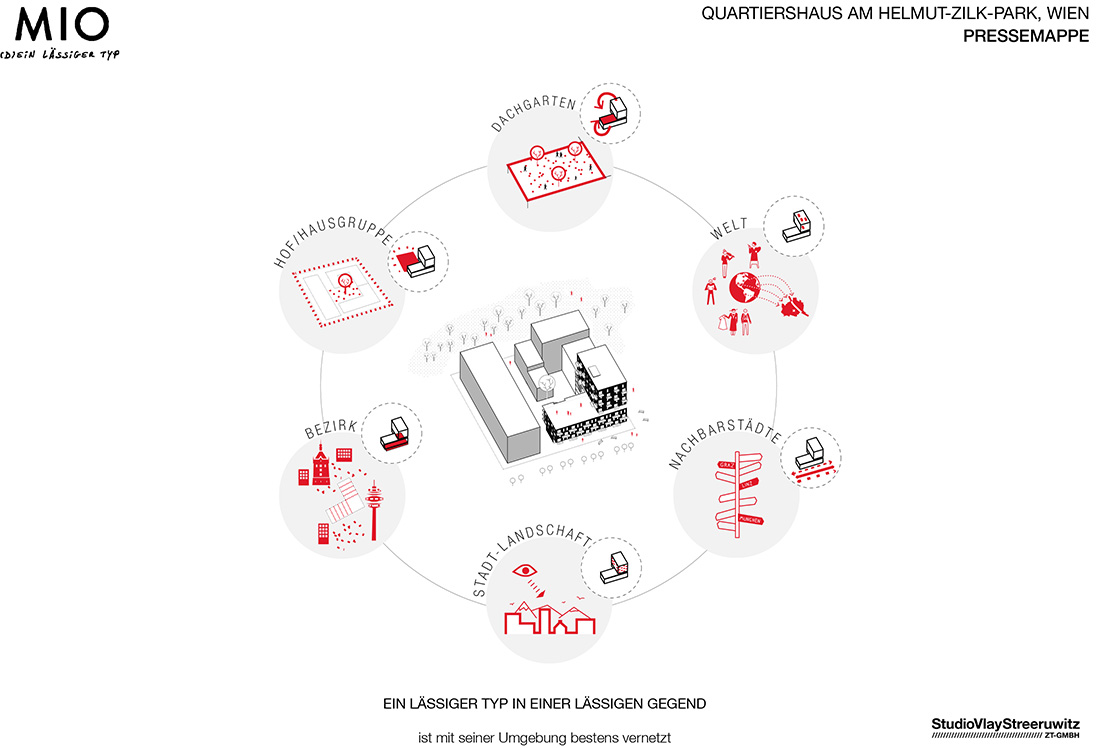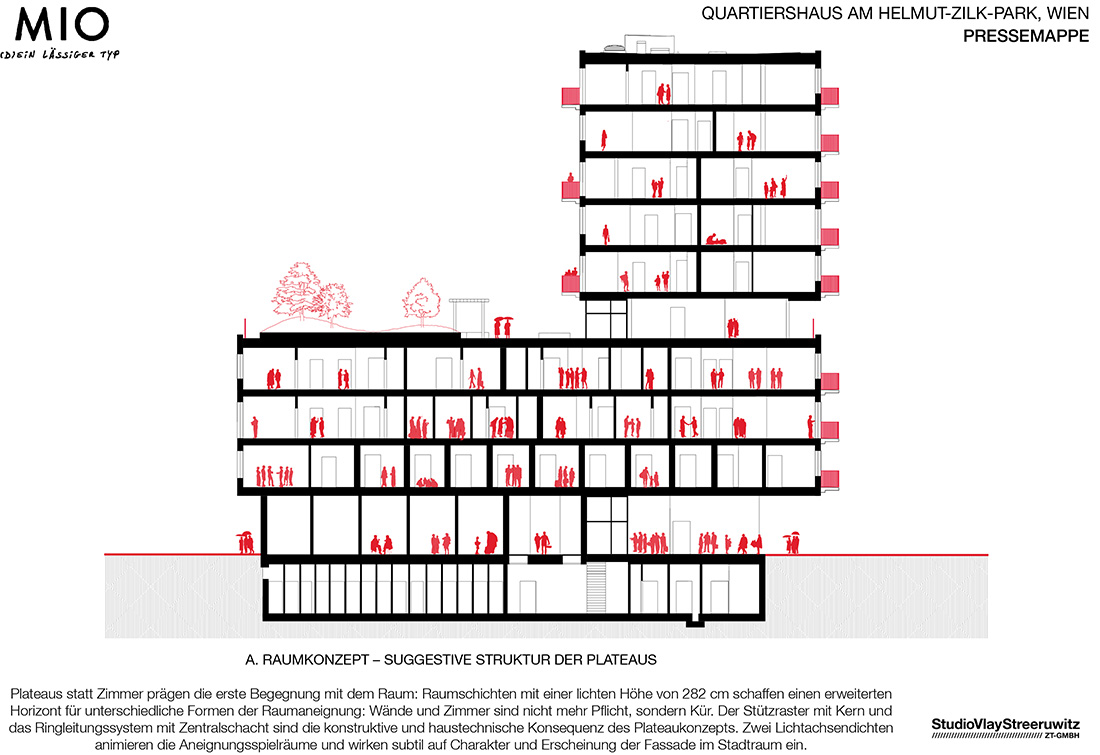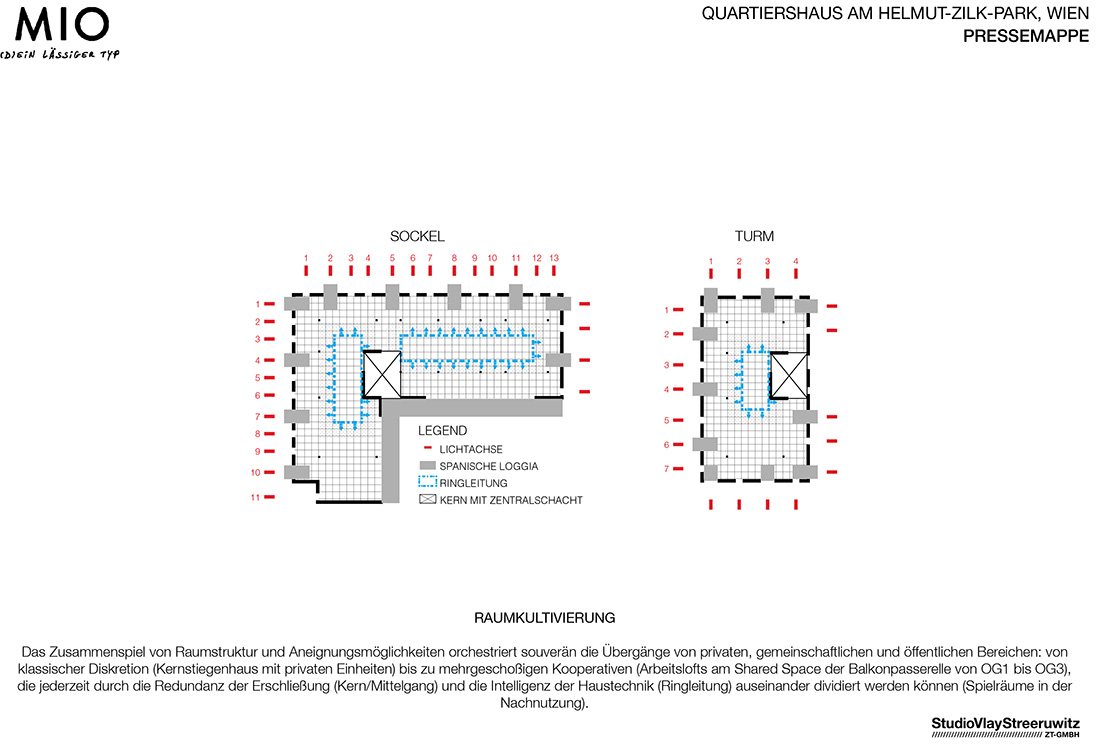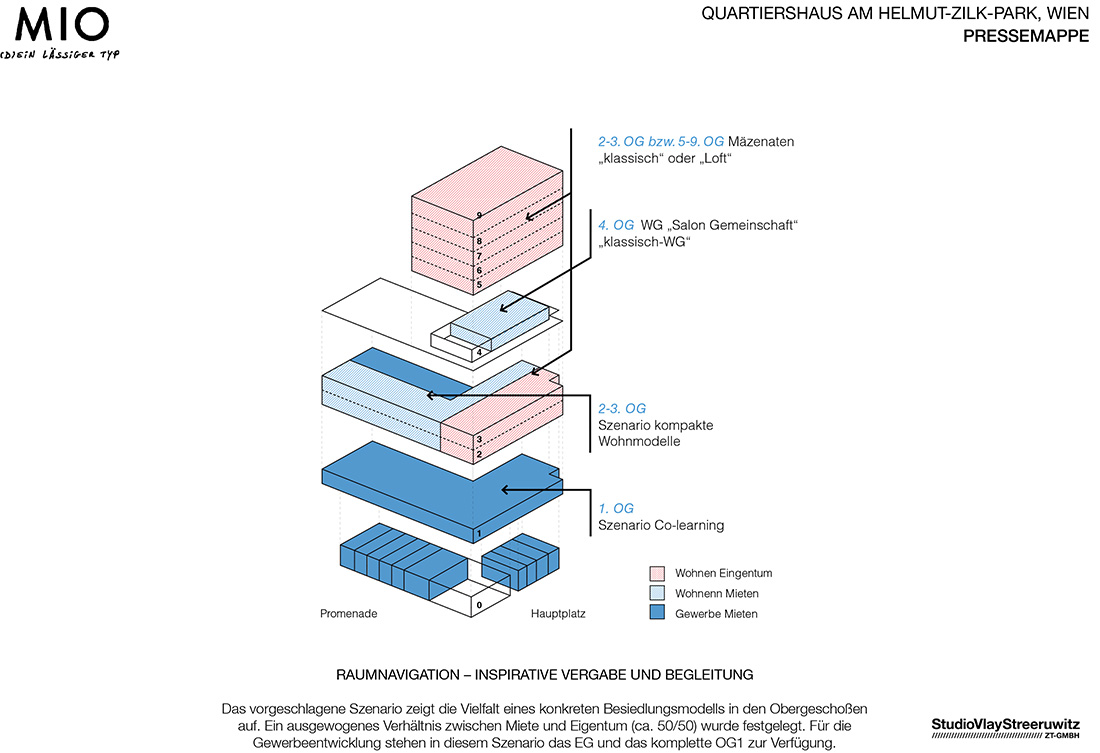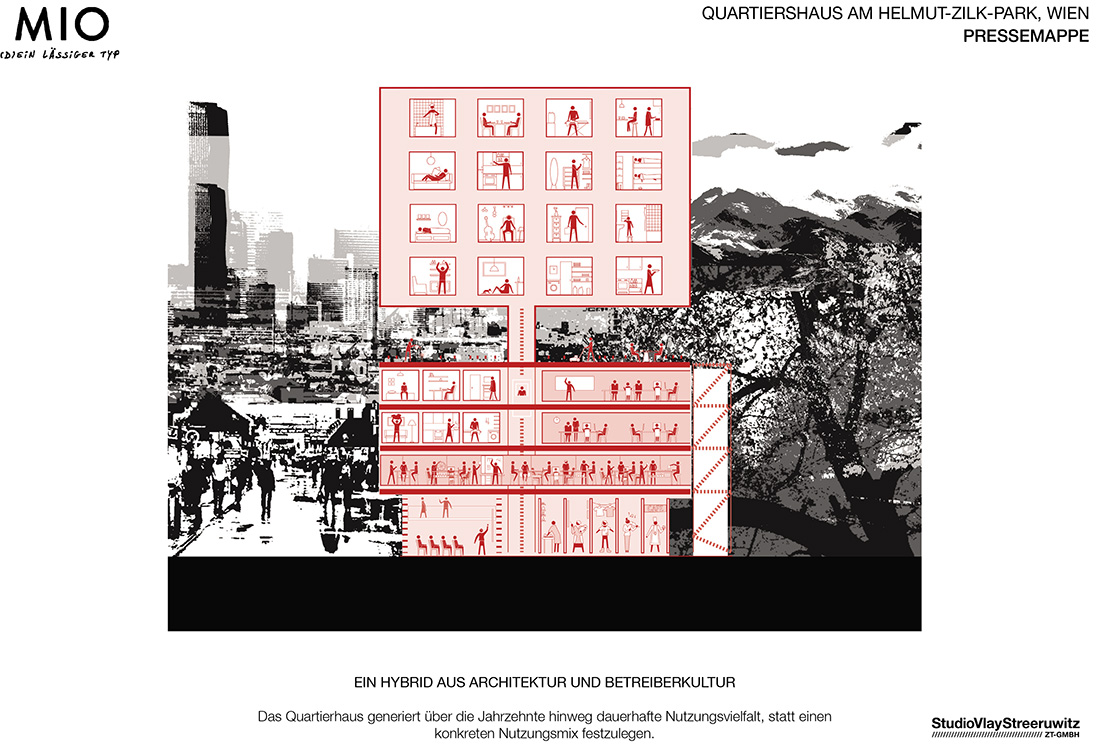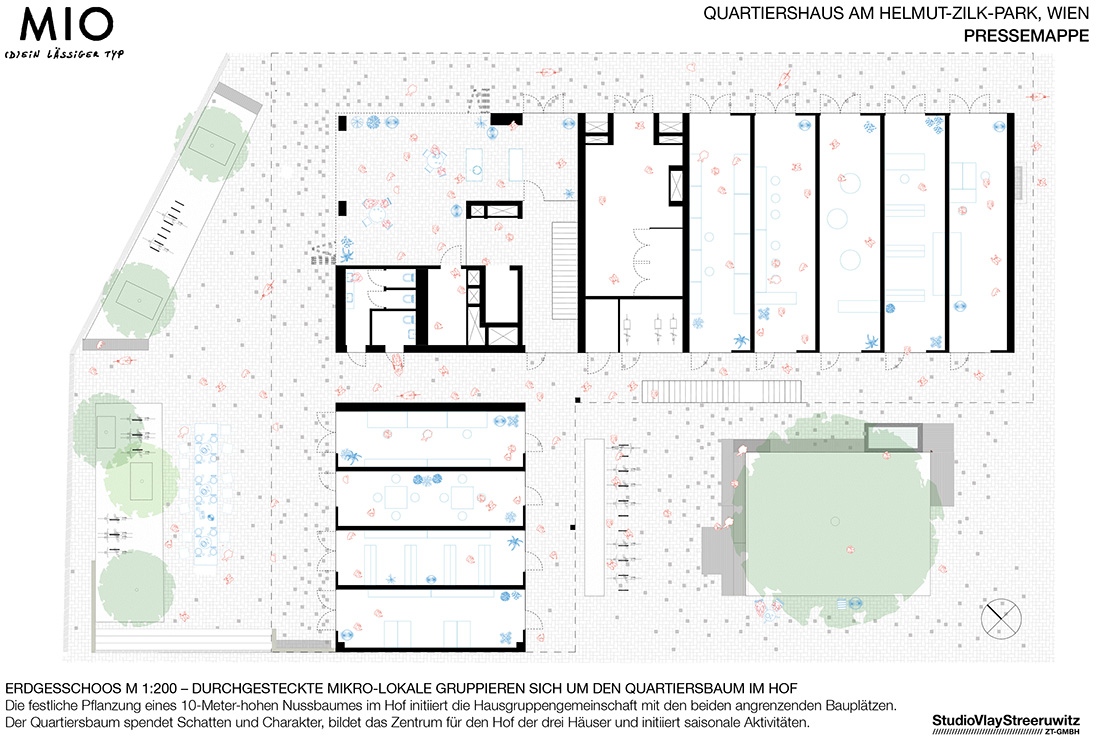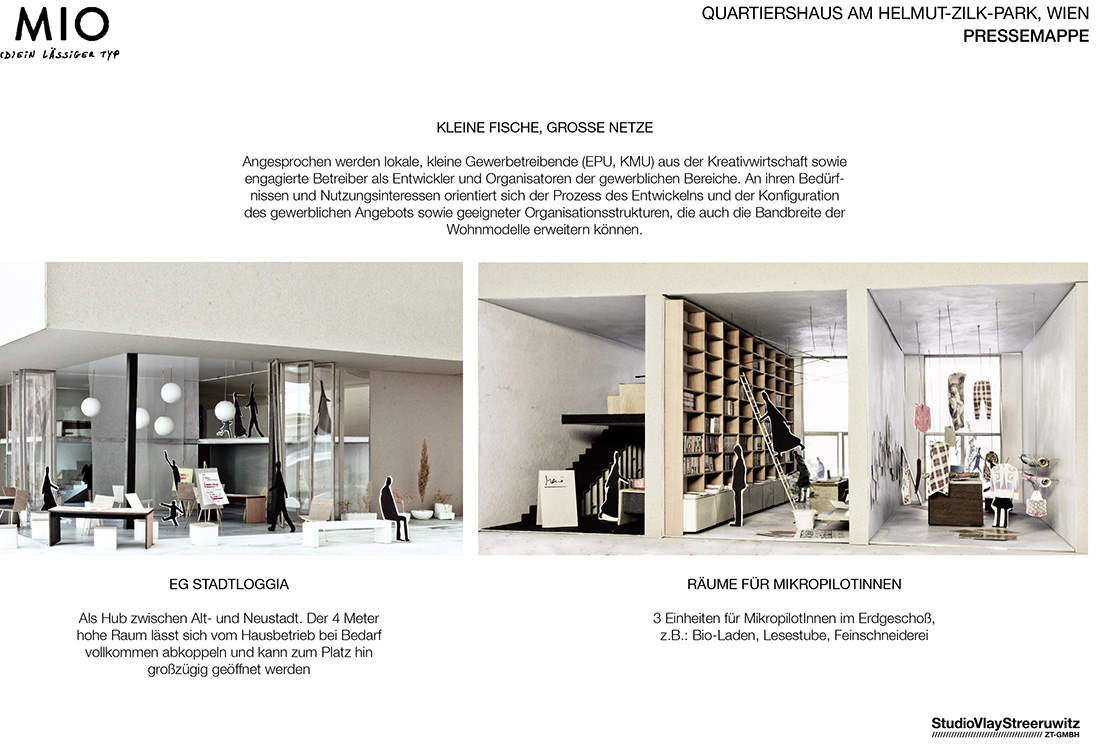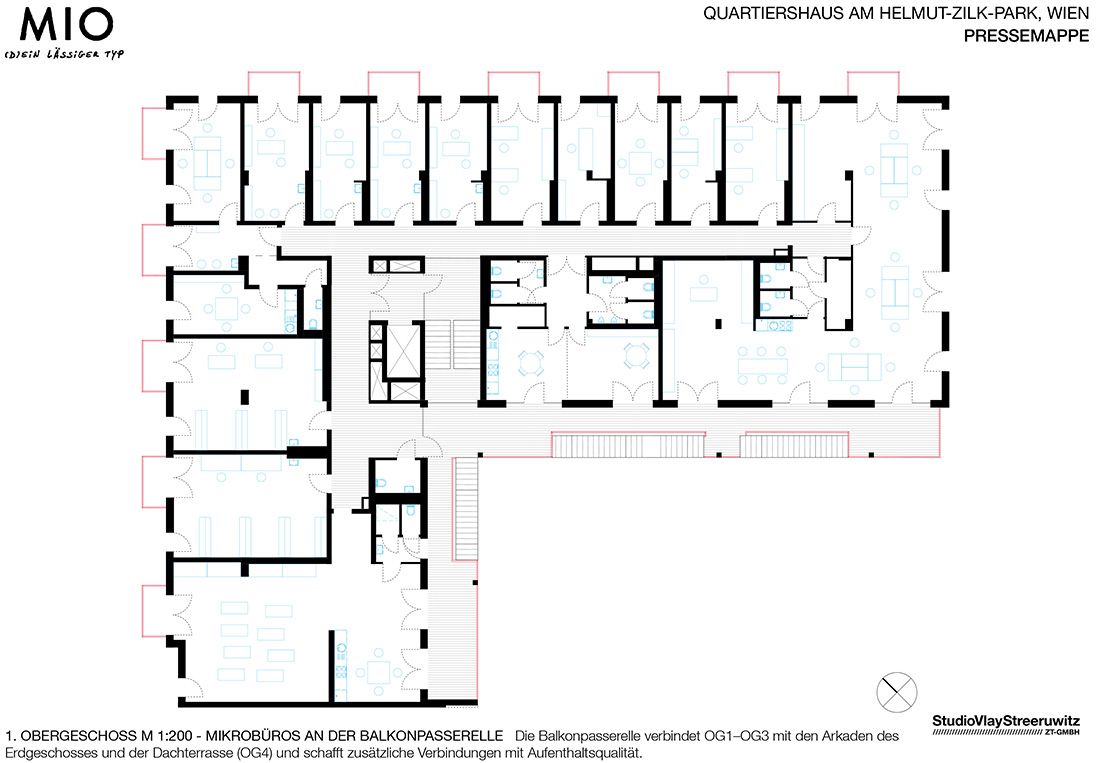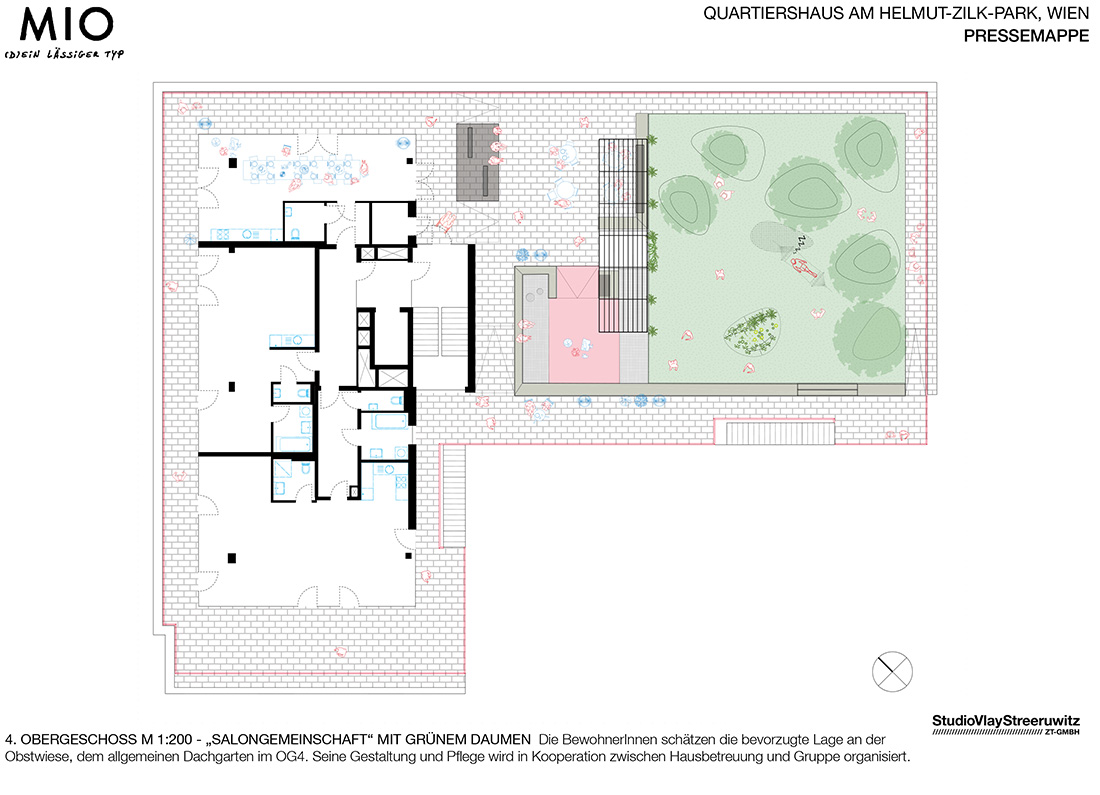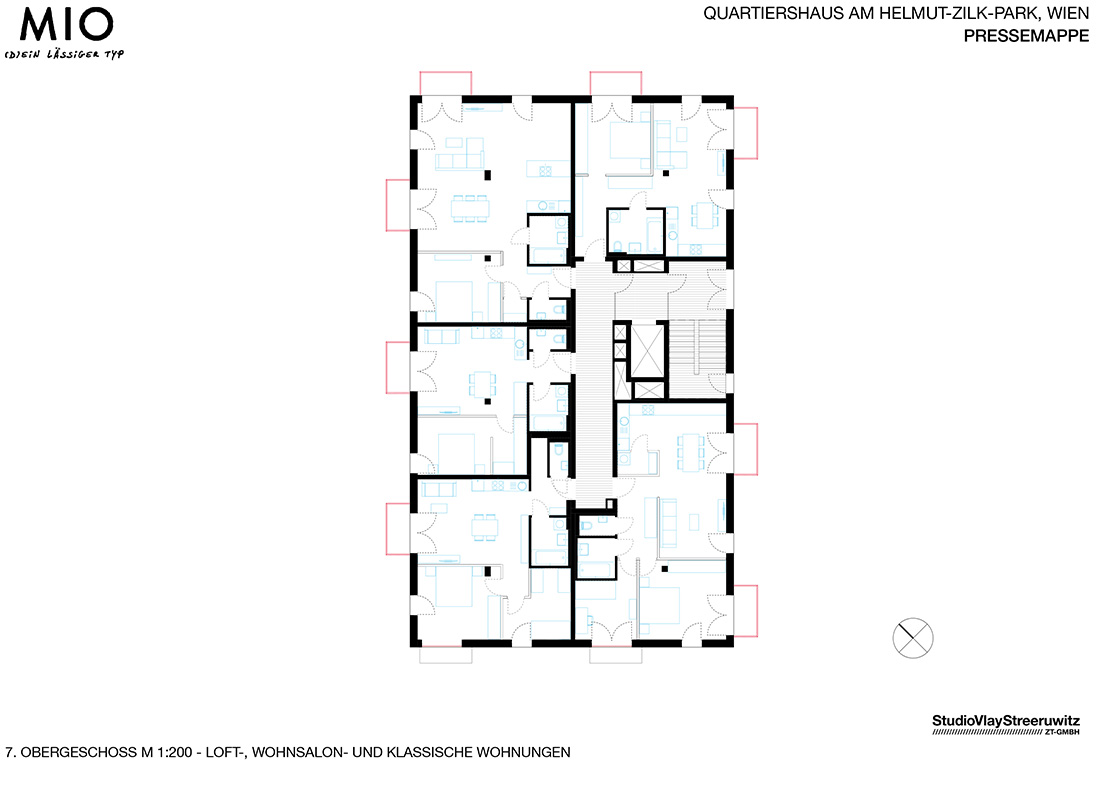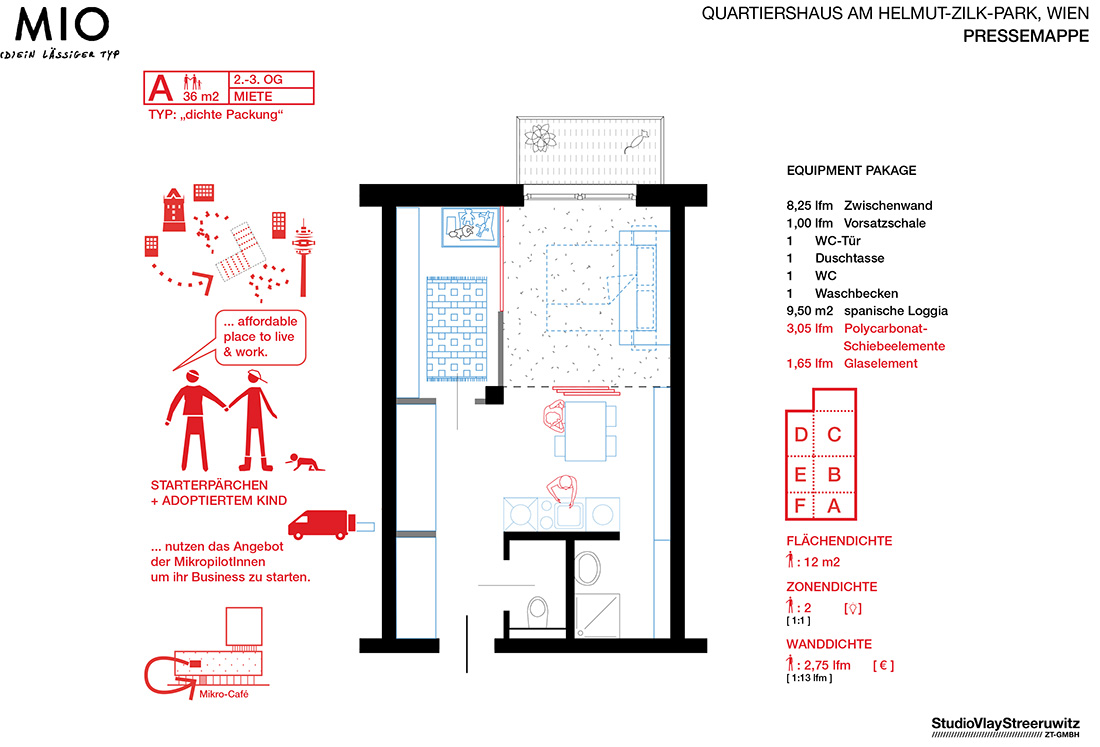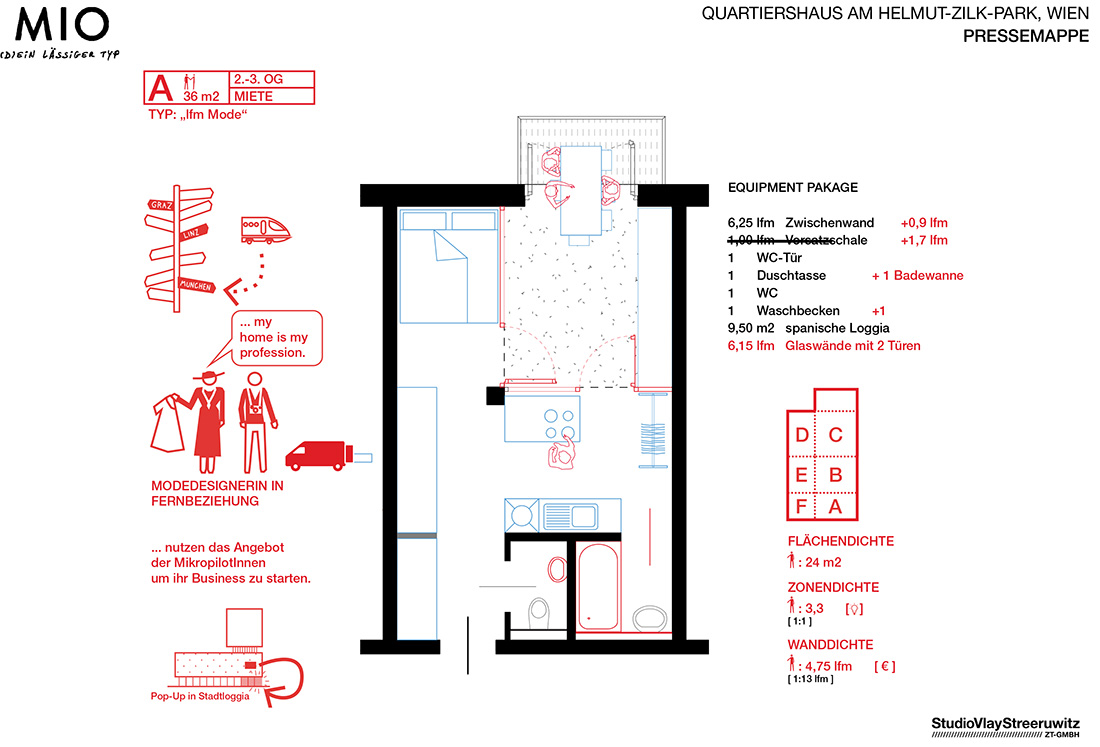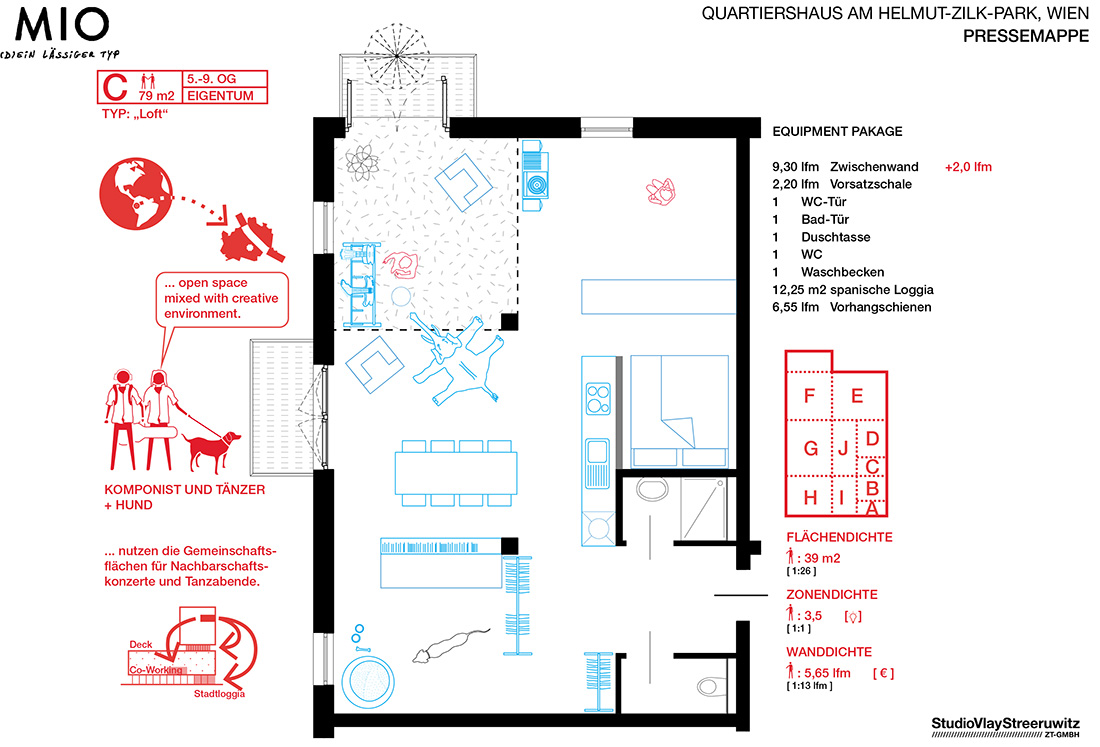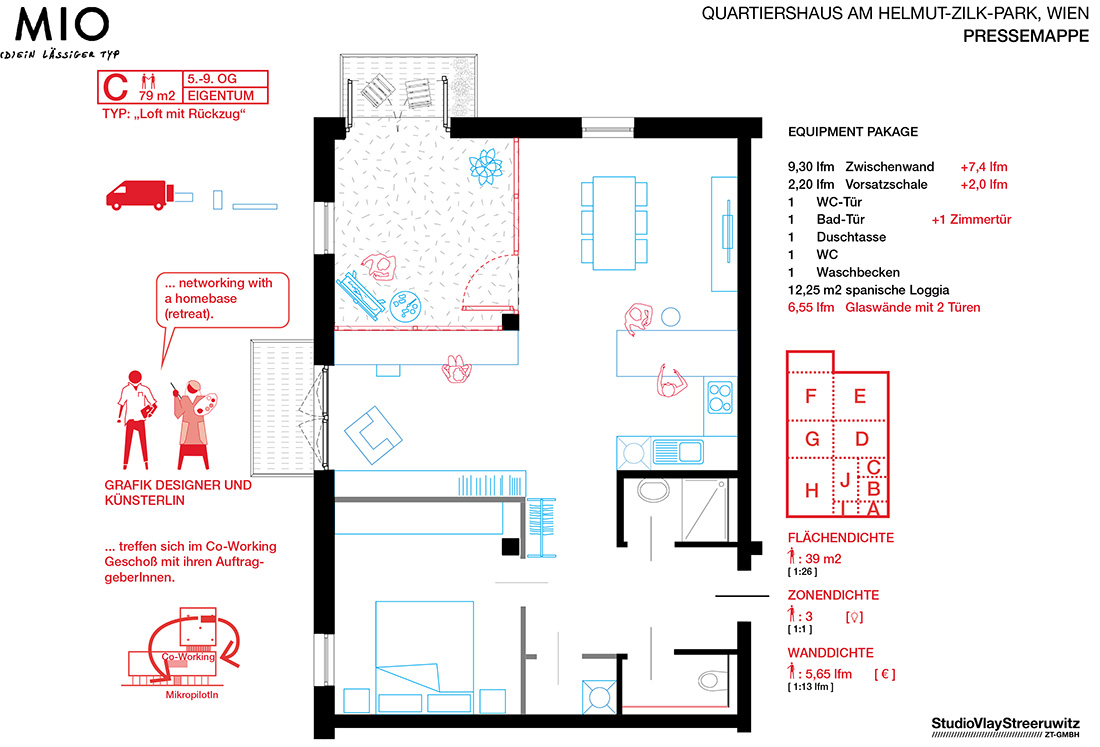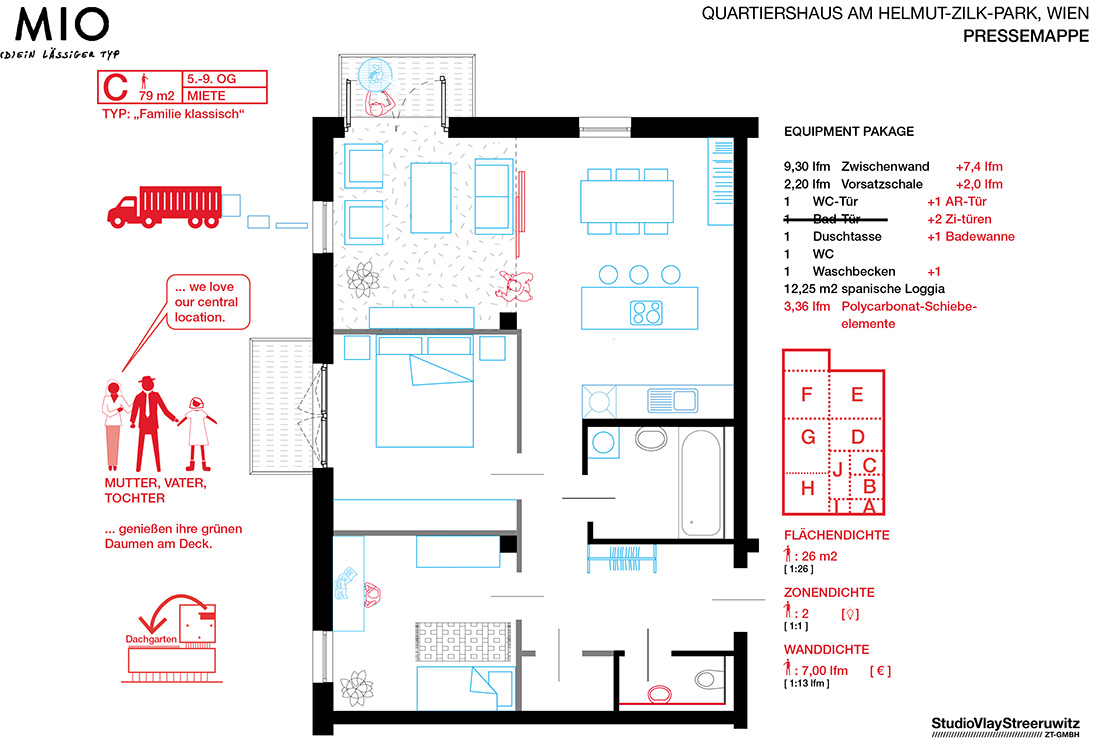 Credits
Architecture
StudioVlayStreeruwitz
Client
heimbau
Year of completion
2019
Location
Vienna, Austria
Total area
3.814 m2
Site area
1.528 m2
Photos
Bruno Klomfar
Project Partners
Main contractor
SWIETELSKY Baugesellschaft m.b.H.
Related posts
Powered by