Intuitive musical Instrument
WoodPack is a rhytmical – melodic musical instrument made of high quality resonating wood. Vibrations cause unique and soothing wooden melody, resembling marimba or xylophone. There are two ways to play – you can use sticks with rubber ends or use hand drumming technique. WoodPack is known for carefully chosen and naturally dried wood and quality production, which makes it one of the best Intuitive Instruments.
Every WoodPack is unique and the tuning itself takes several days – there are no instruments with same look or same sound. Our aim was to create an instrument with good intonation, beautiful and unique tone and design.
WoodPack is intuitive musical instrument dedicated to both professionals and beginners. It is made of natural materials only (wood and natural oil) and provides you the effect of music therapy – whether it's the touch of hands with nature or the vibrations through the instrument's skeleton. That's why WoodPack is recommended for musical meditation or sound exploring.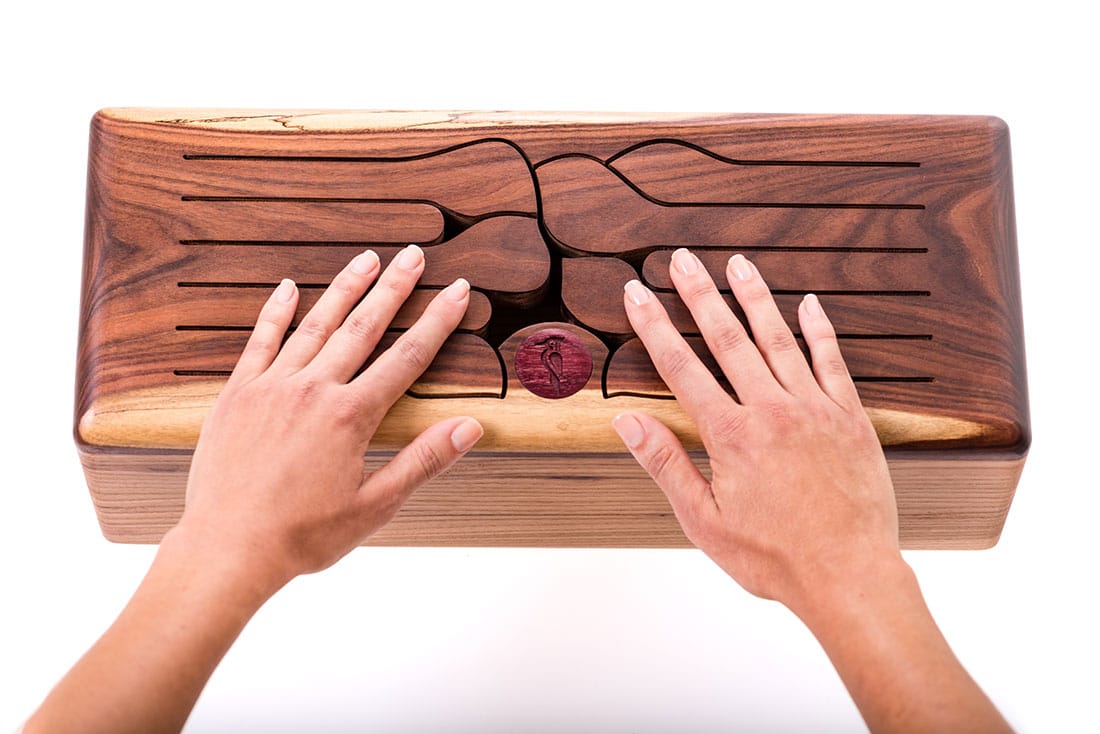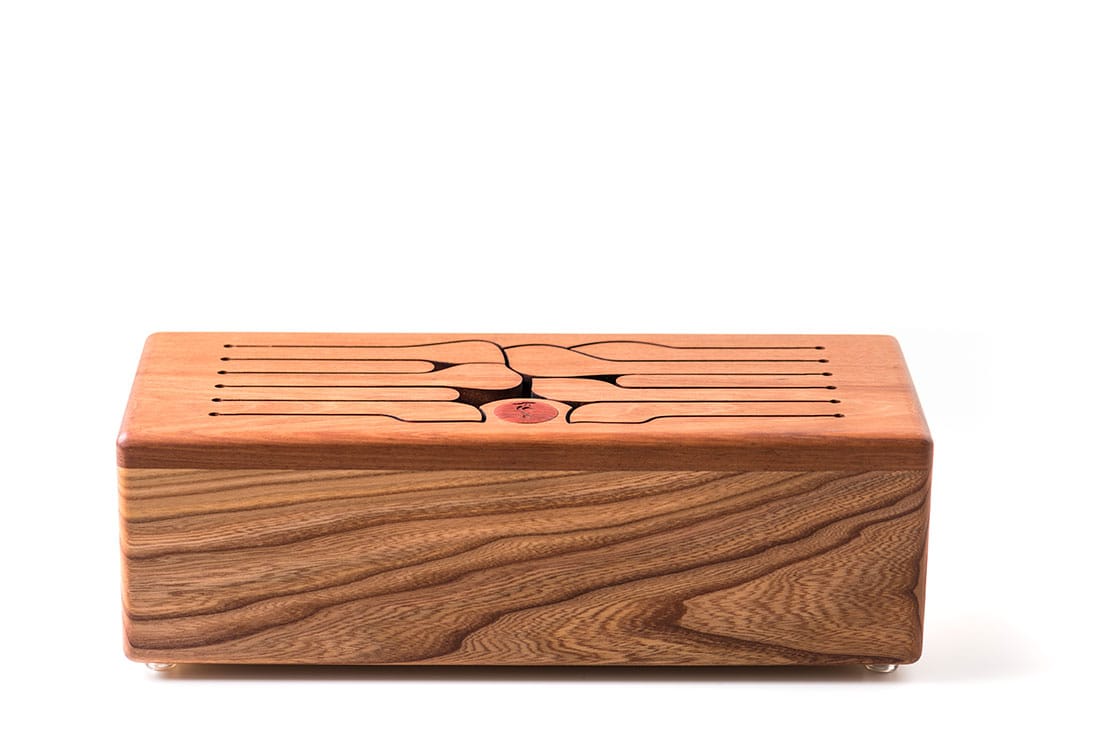 FILE
Design: Boris Čellár
Producer: Boris Čellár
Photos: Matus Koprda
Year of production: 2016