The choice of orientation of views determines the plan of the house: to the west there is the access, with all the service volumes, to the east a large living area that looks into the distance towards the point where the valley continues and offers bright panoramas.
The exposed concrete floors and ceilings, suspended on glass facades, accentuate the lightness of the roof. From the outside the house is characterized by an external "skin" made of wood, like many traditional alpine architecture. The theme of lightness is guided by the design of the external sunshade that surrounds the whole building, regulates the relationship with the light and the panoramas, and invents a filter space between the internal (private) world and the outside world (public). The wooden blades have different orientations, they are sometimes rotated, the spacing is not constant.
What makes this project one-of-a-kind?
The site is a hilltop location with picture-perfect valley view but the site's had a complex terrain. The elevated location was particularly steep and we needed to create a well-anchored home that felt like a fluid extension of the landscape, rather than an unsympathetic addition dropped onto the site. So we built a concrete envelope split into two interconnected gabled volumes that step down the existing slope and frame views.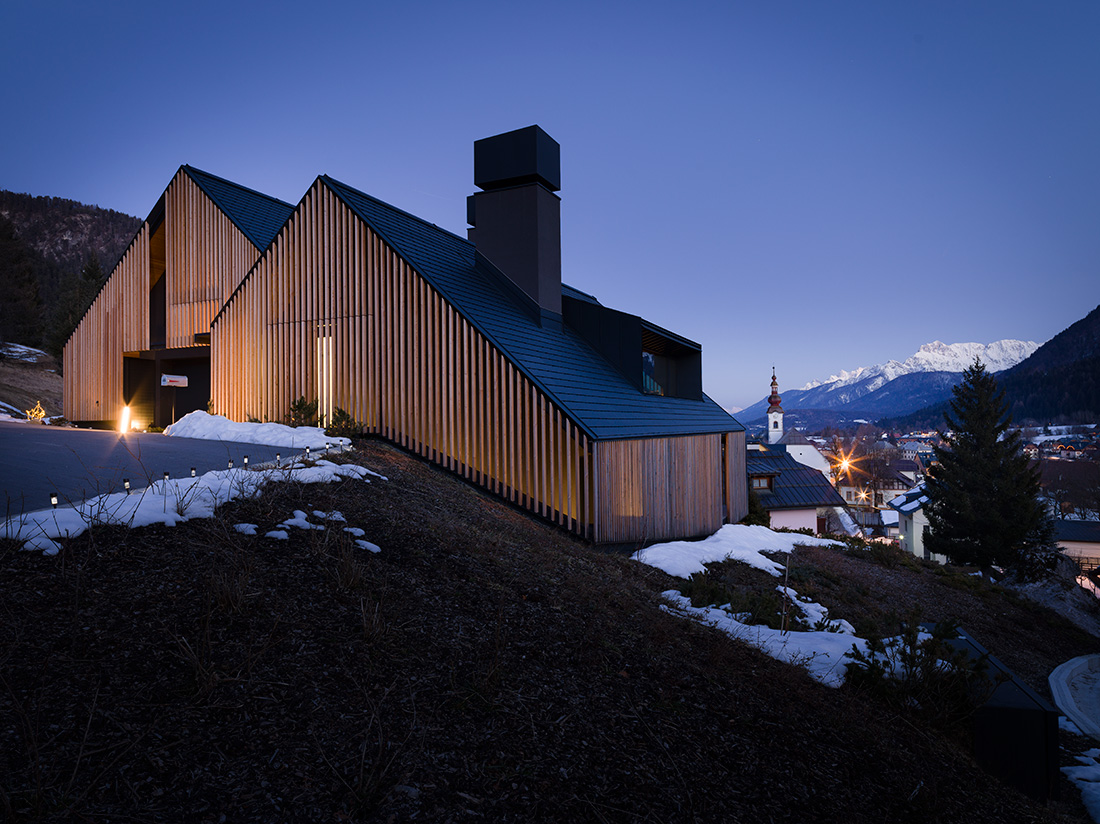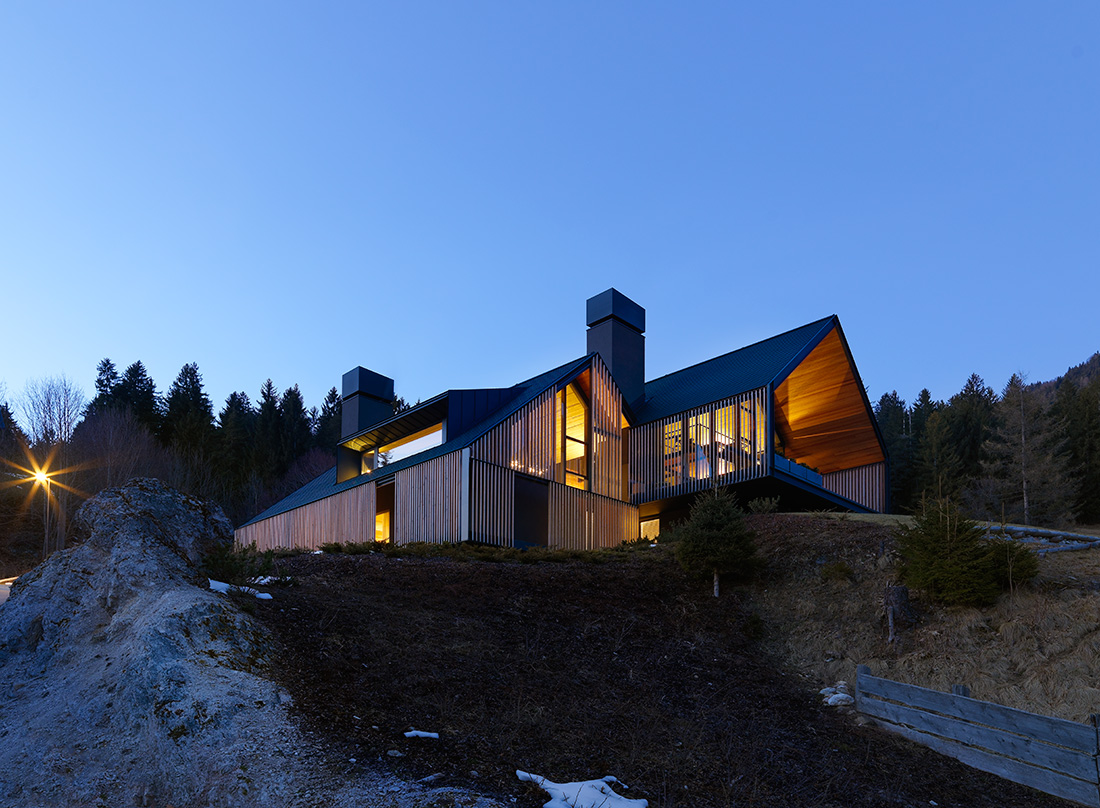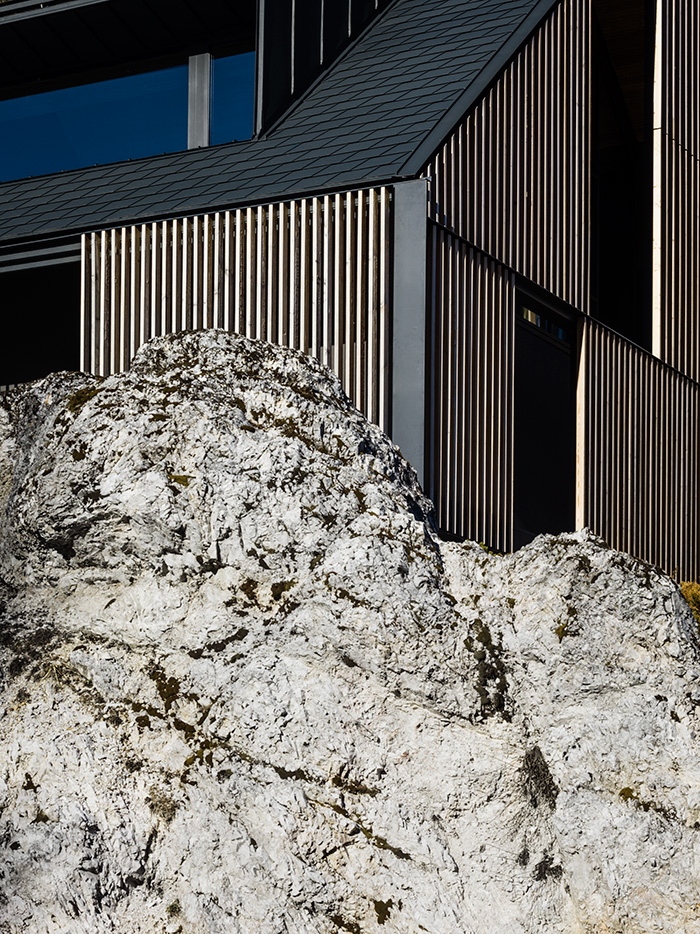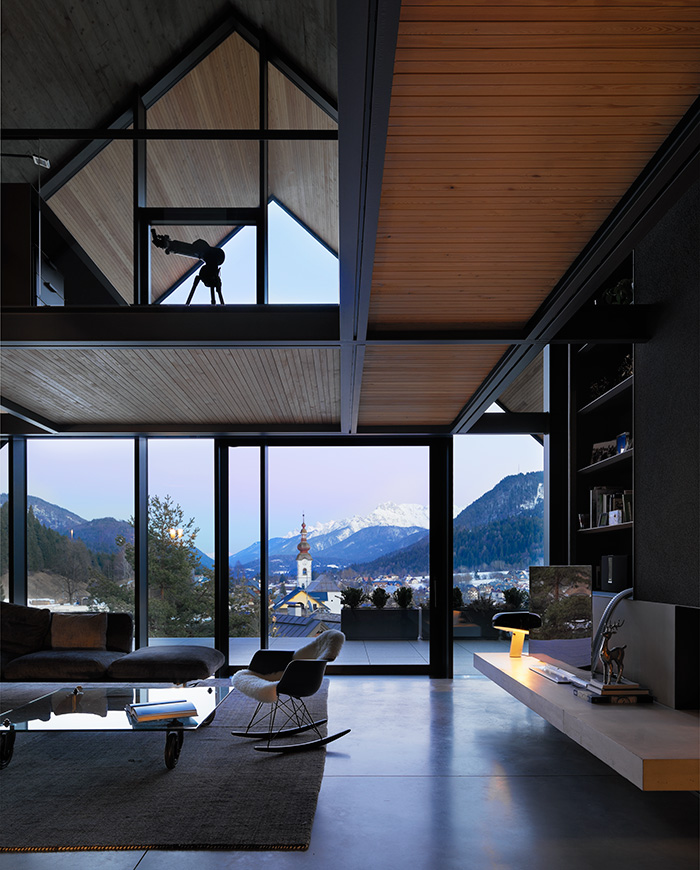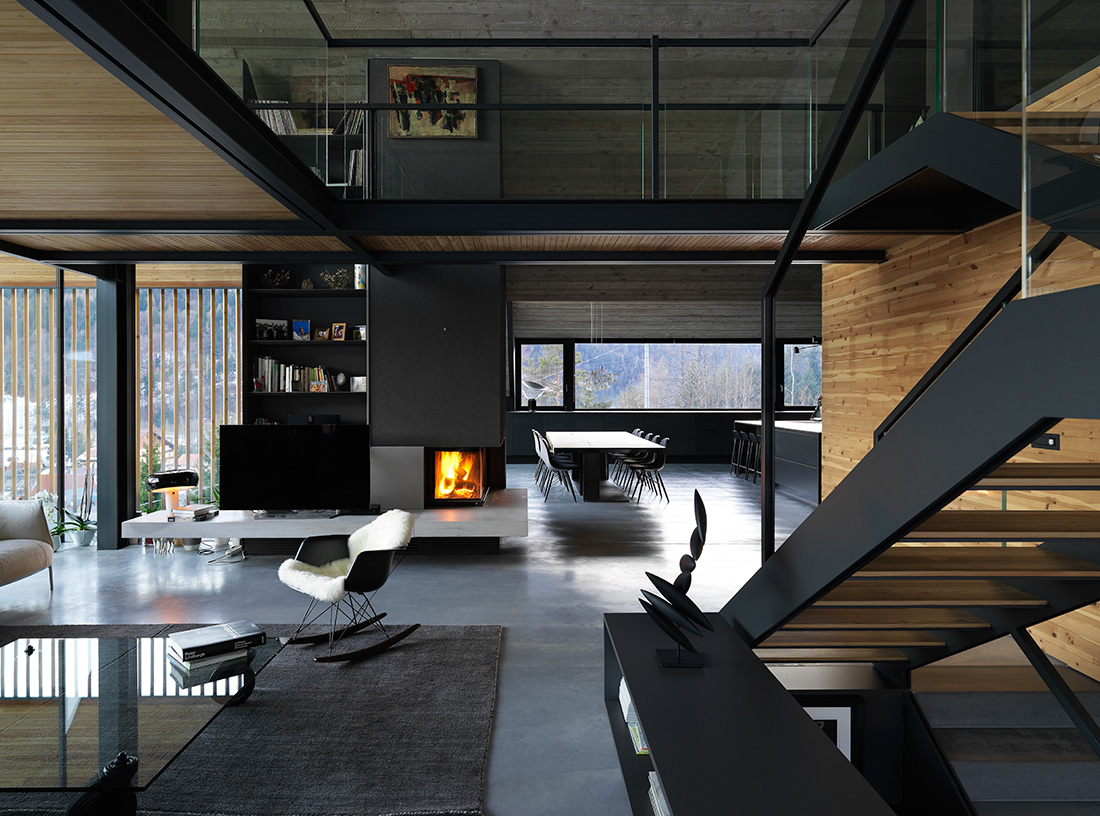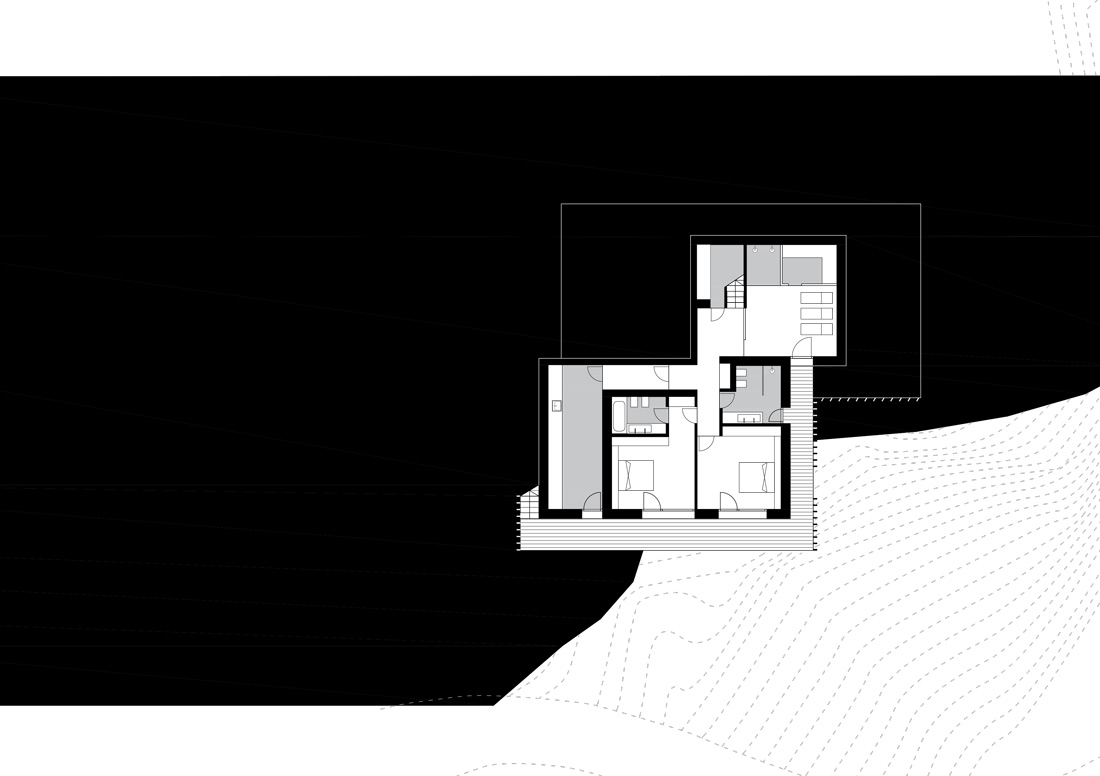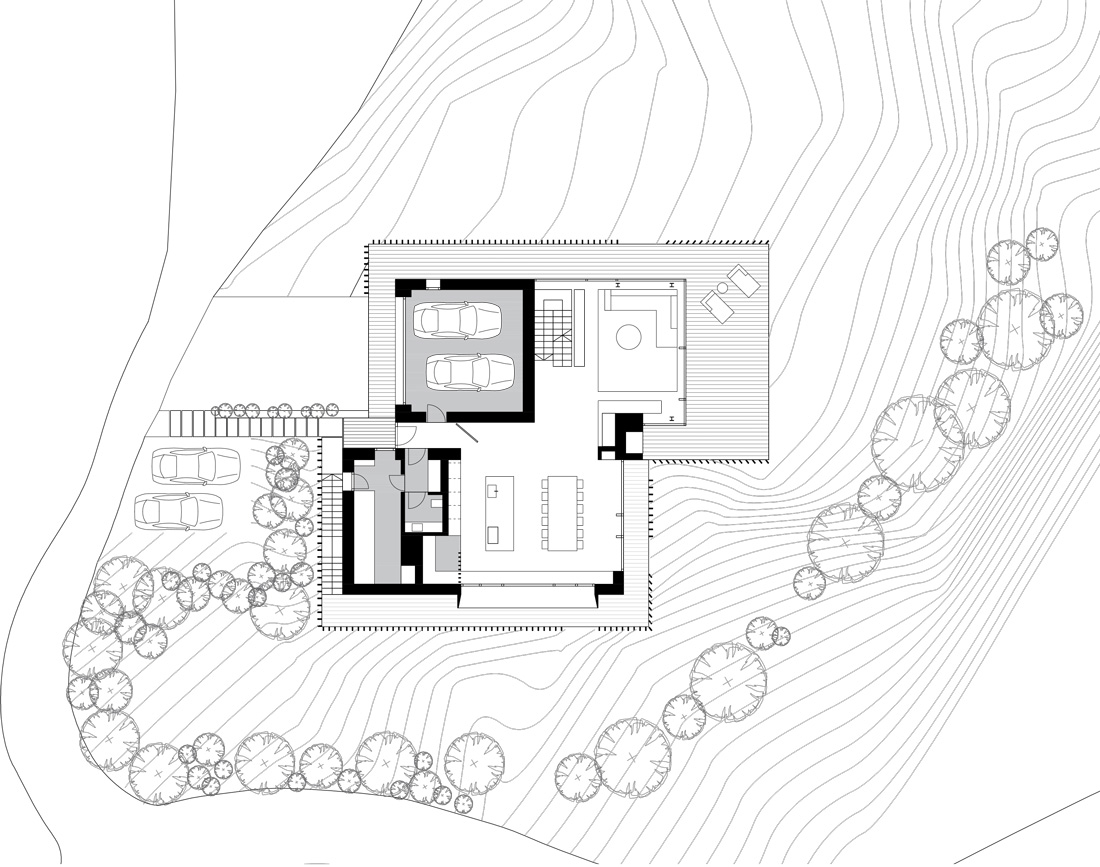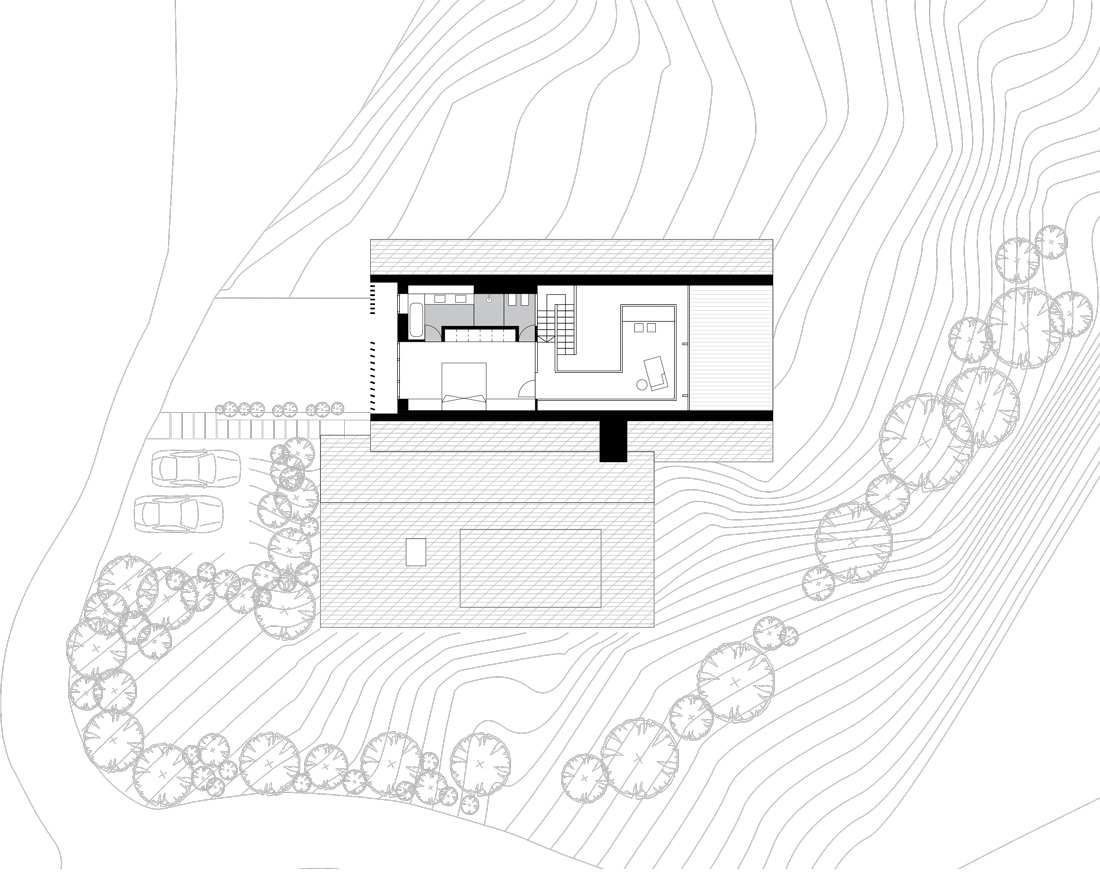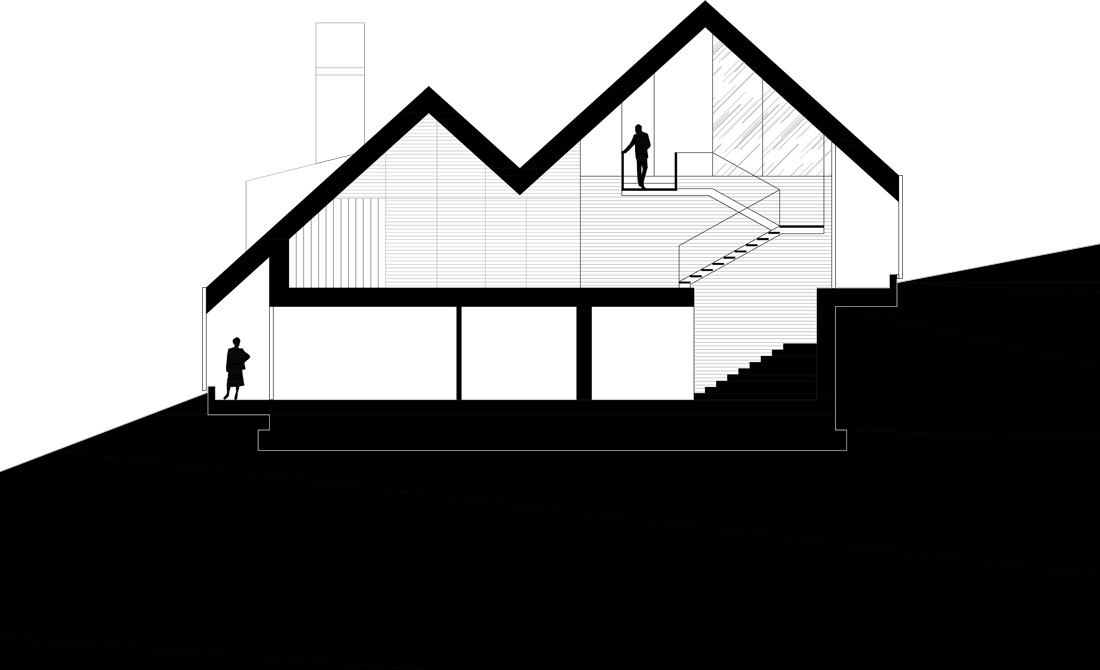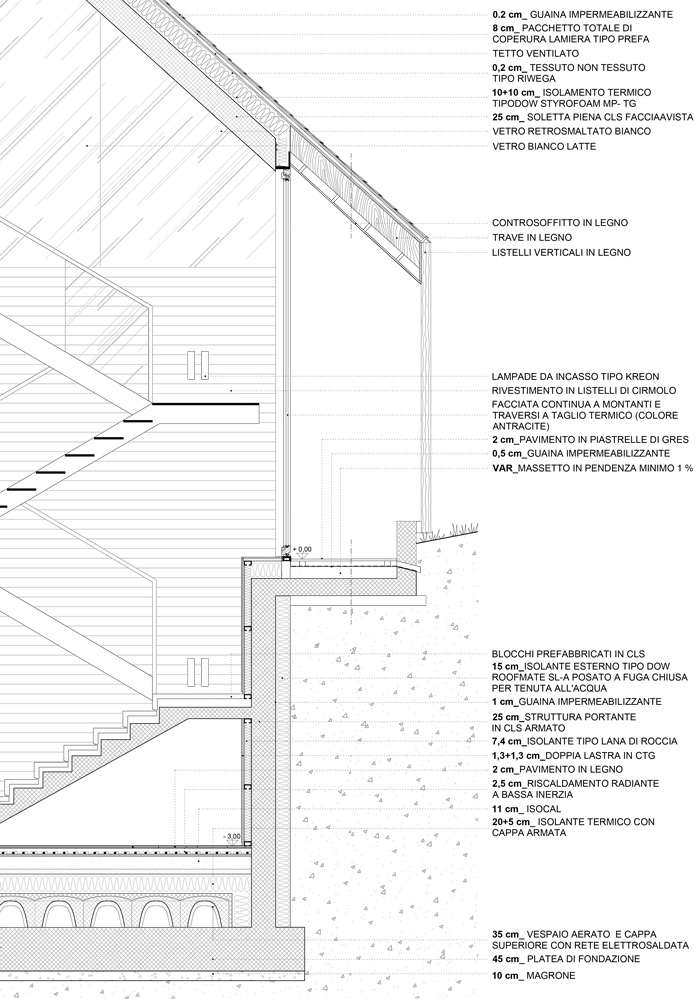 About authors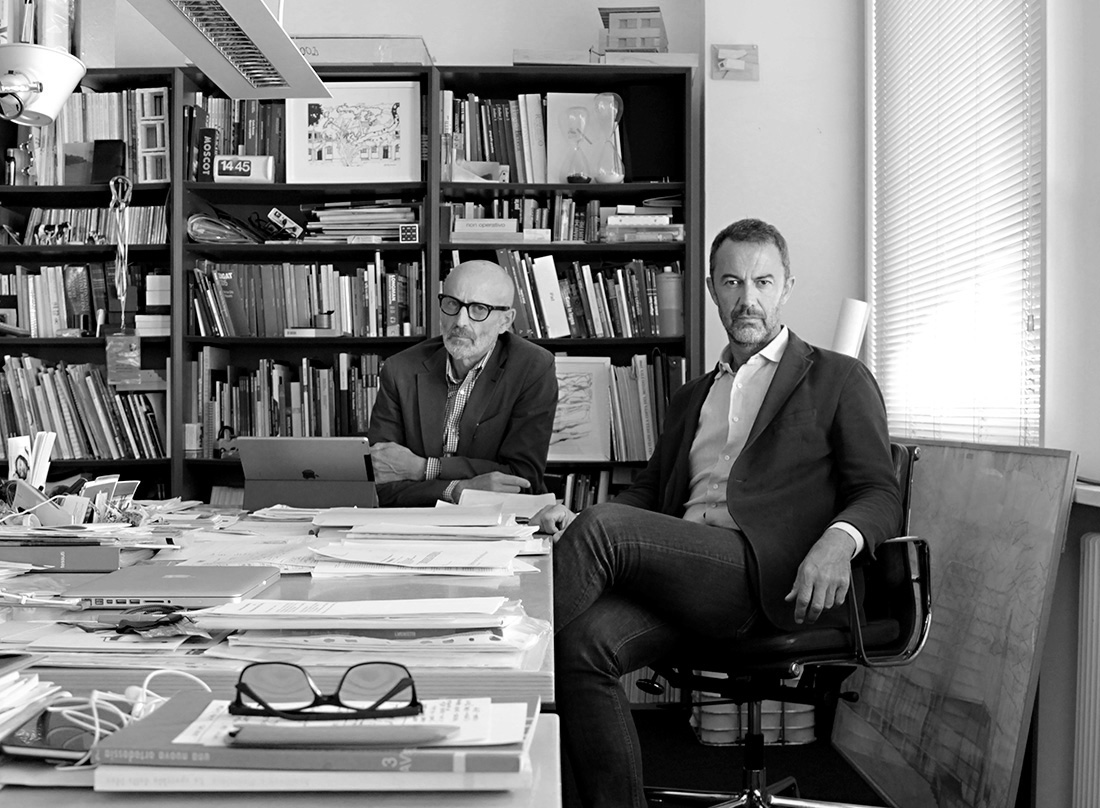 GEZA Gri e Zucchi Architettura – arch. Stefano Gri, arch. Piero Zucchi
In 1999 Stefano Gri and Piero Zucchi founded the architectural firm GEZA Gri and Zucchi Architetti Associati in Udine, that became GEZA Gri and Zucchi Architettura srl in 2018, with offices in Udine and Milan. They established a new partnership with CFK studio in Venice. Among the most important works, in addition to residential and housing realizations: Bosch / Freud Headquarters (2018, Udine), Faber Headquarters (2013, Cividale del Friuli), Pratic Headquarters and Production Complex (2011 and 2018 (enlargement) Fagagna), New Craft exhibition (2016, Fabbrica del Vapore, Triennale di Milano) and Casa della Musica (2010, Cervignano del Friuli). In 2017 the GEZA studio won the American Architecture Prize (Architectural Design / Industrial Buildings category) and the Architizer A + Awards Prize (Glazing Systems & Product category). In 2015 they obtained the Special Jury Award Italian Architect organized by the National Council of Architects. In 2012 the project won the Special Award for Private Customers – Gold Medal for Italian Architecture (Triennale di Milano). In the same year the project was present at the XIII Venice Biennale, in the exhibition curated by Luca Zevi.
Authors: GEZA Gri e Zucchi Architettura – arch. Stefano Gri, arch. Piero Zucchi, with arch. Stefania Anzil
Client: private
Photos of project: Gianni Antoniali
Photo of architects: Elisa Mansutti
Location: Camporosso, Tarvisio (UD) Italy
Year of completion: 2016
Total area: 195 m2
Text provided by the authors of the project.