Visegrád is a thousand-year-old settlement, formerly used as royal residency, however the town today is rather rustic in terms of its scale and buildings and with its 1800 inhabitants, is considered to be the smallest town of Hungary. The development of the town center is a fine example for how the original exaggerating ideas were altered due to the economic crisis – besides its negative effects – and facilitated the birth of a sustainable development, satisfying the continuous needs of the local community and the temporary demands of tourism. The only entirely new element is the events hall. The building was formed not as a new, house-like element of the town, but rather an object-like gesture of the complete landscape. The building functions as a secondary façade, as a membrane, and in certain cases it is transformable. In order to have this quality, wood was chosen as a primary structural and covering material. Wood possesses the features, which meant solution for the problems arose. Natural, local and traditional building material, which also ages fairly and it is alterable, if necessary it can be 'eliminated' without any problem. In terms of sustainability, it is also a fine choice in connection with the entire lifecycle of the building.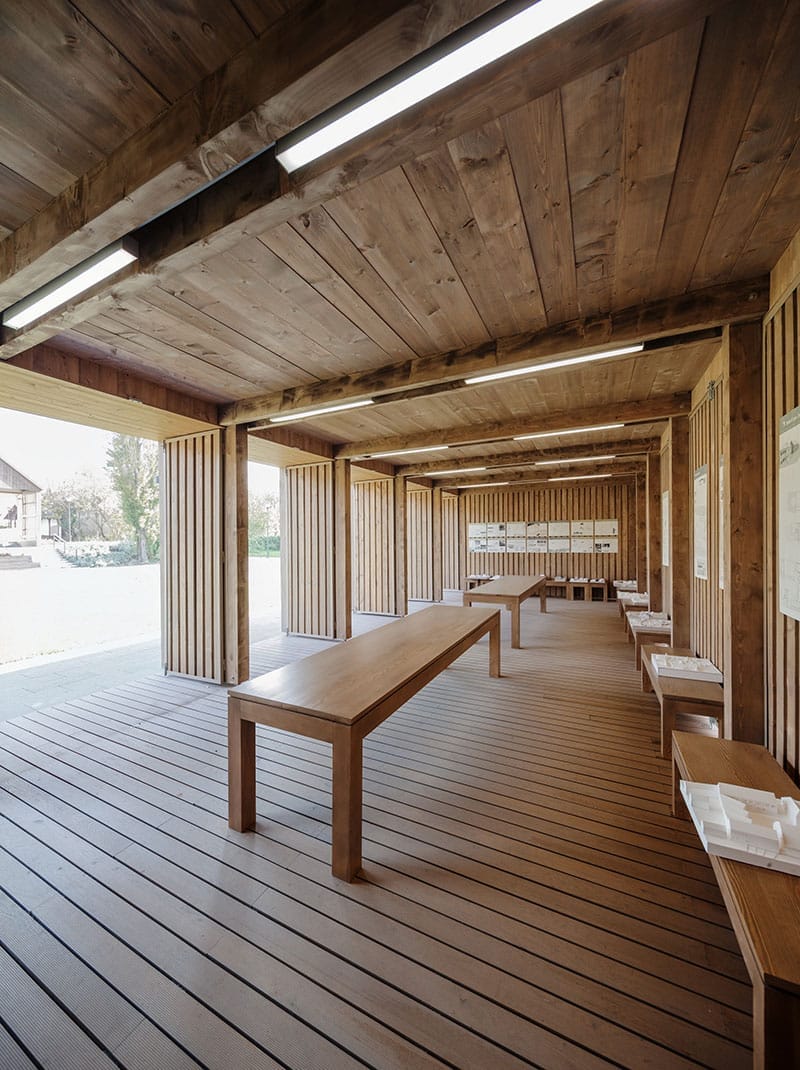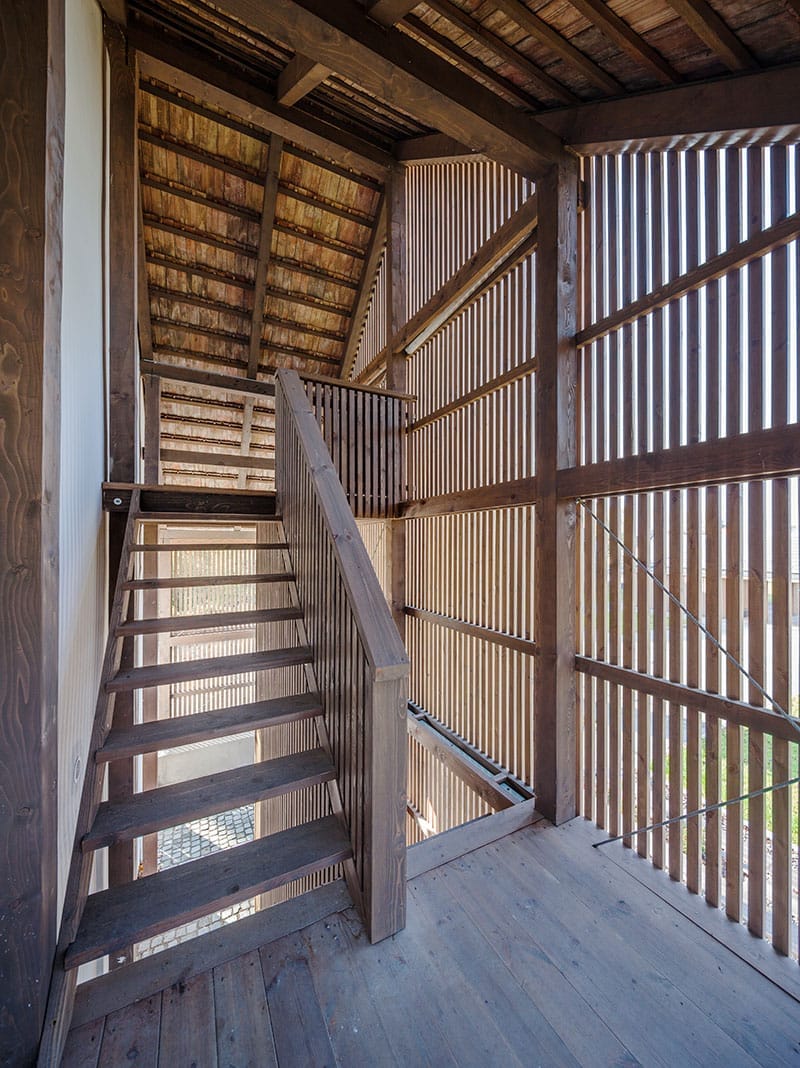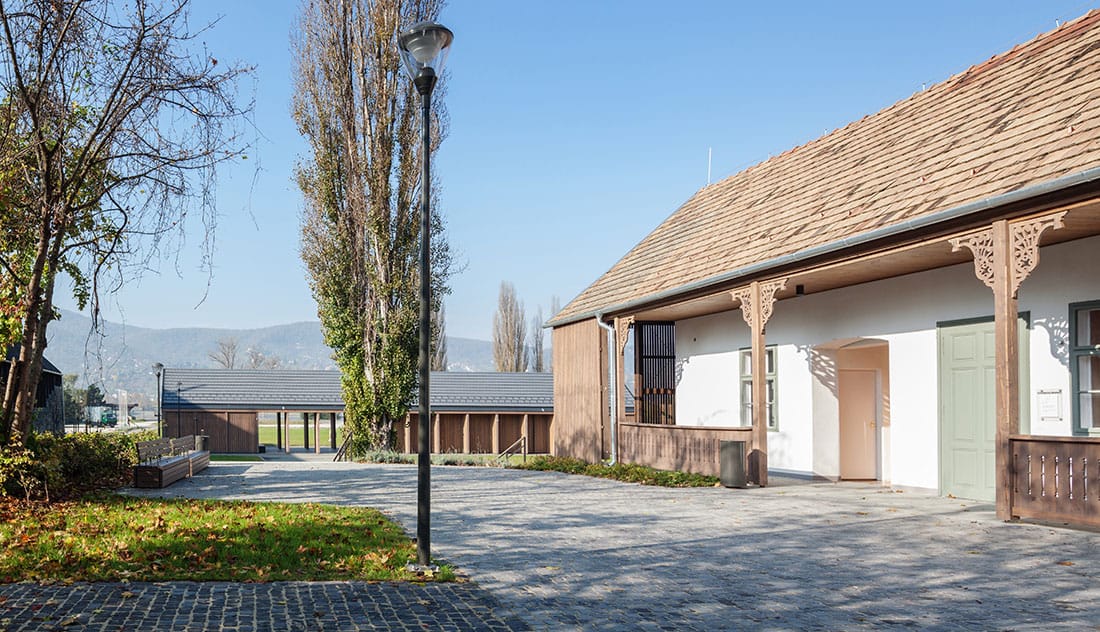 FILE
Architecture: DLA (aplusarchitects); Anna Mária Tamás, Krisztián Kovács-Andor
Photographs: Ákos Mátételki, József Lipka (The Greypixel Workshop)
Year of completion: 2014
Location: Visegrád, Hungary
Main contractor: Kőművészet Kft.
Check out the BIG SEE event here: Interiors 180° / Big See Awards / Month of Design 2018