Gastronomic adventure 160 metres below the surface
Experience a world-class gastronomic adventure in Slovenia's deepest dining room. Enter a time machine and become a part of an underground adventure on one of the thickest layers of coal in the world.
A world-class dining experience in the world of miners
Go down into the Coal Mining Museum of Slovenia in the oldest lift in Slovenia. Experience the world of miners and world-class dishes prepared by the Villa Herberstein team in Slovenia's deepest dining room.
Tate the underground with all of your senses
After wishing each other "Good luck!" like miners do, take Slovenia's oldest lift down into the deepest dining room, located an impressive 160 metres below the Earth's surface. There, you'll be able to enjoy 'štajgerjeva južna', a 4-course meal prepared by multiple-award-winning chefs from Villa Herberstein.
As you enjoy some music and an entertainment programme, use all of your senses to taste the world-class culinary masterpieces as a modern version of dishes once enjoyed by miners. After a ride on an underground railway, you'll be able to enjoy a glass of sparkling wine in the mine's Black Changing Room.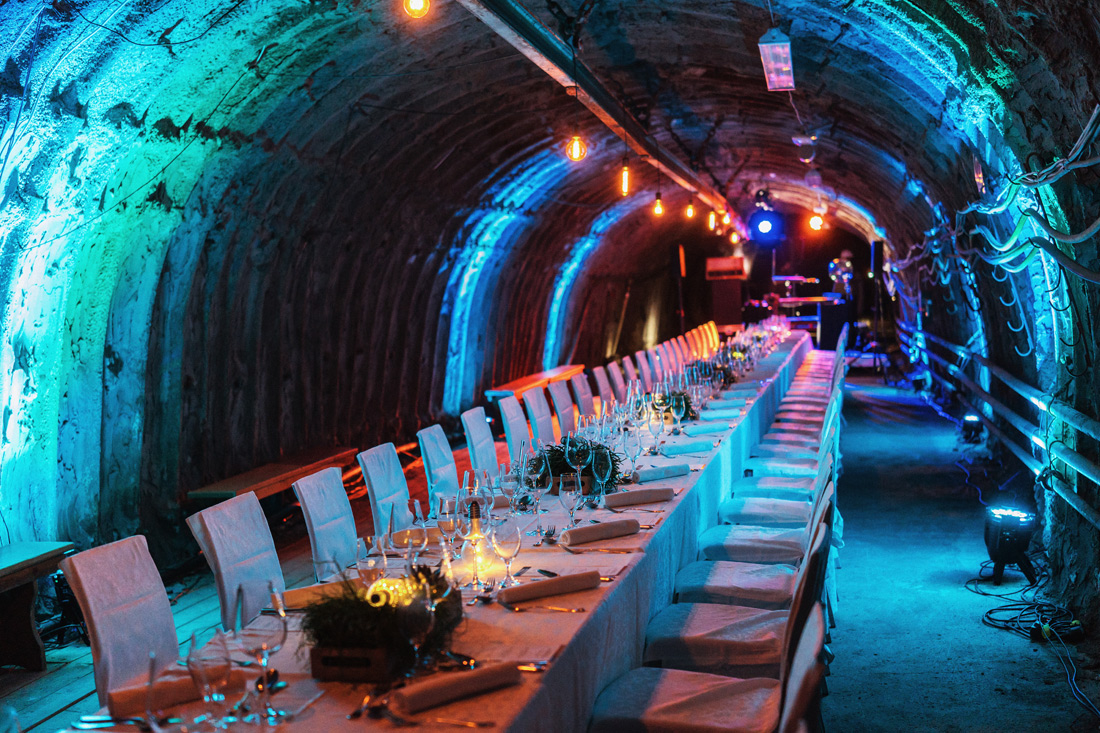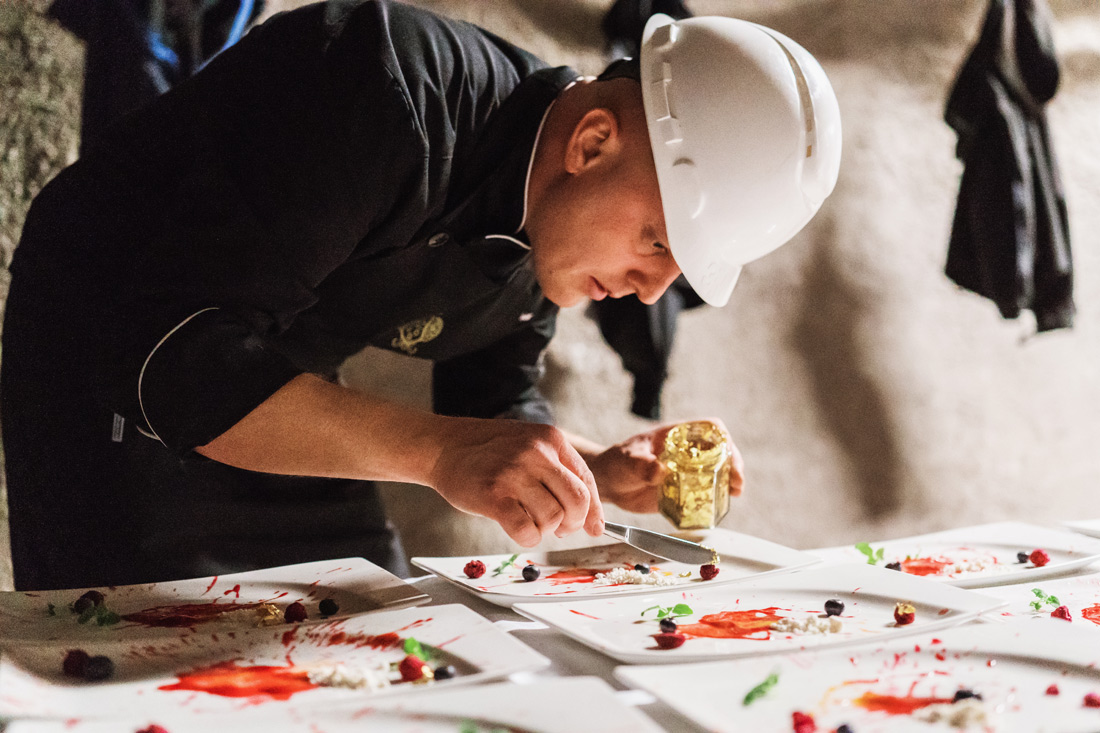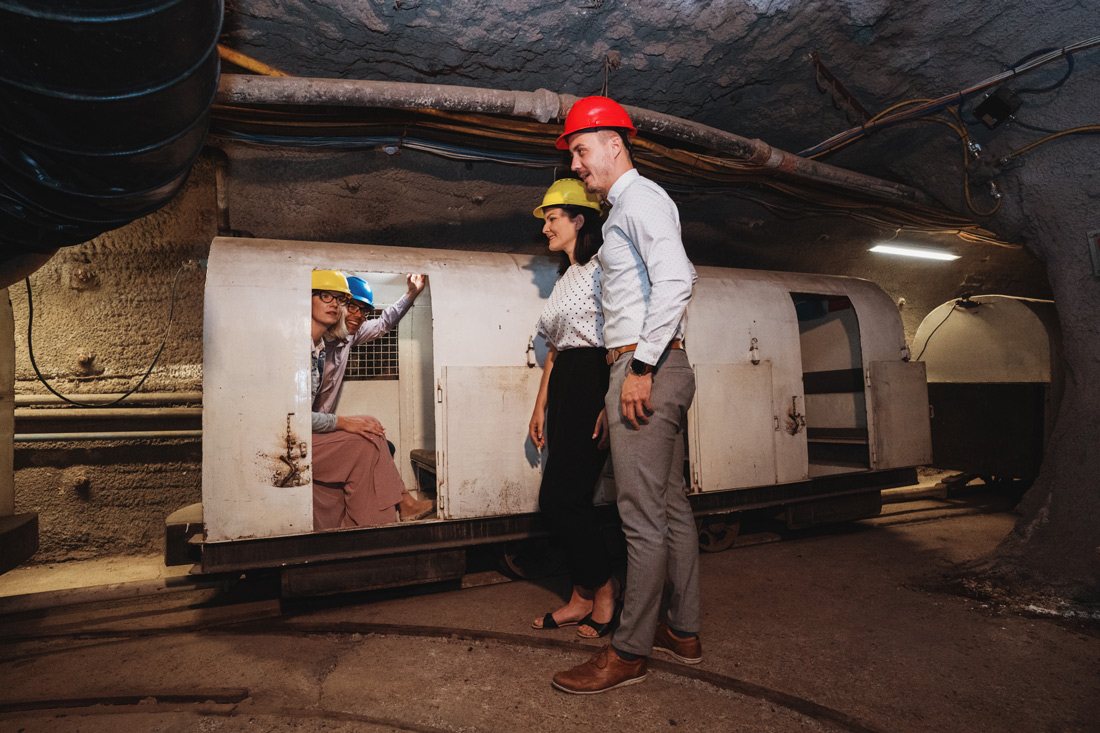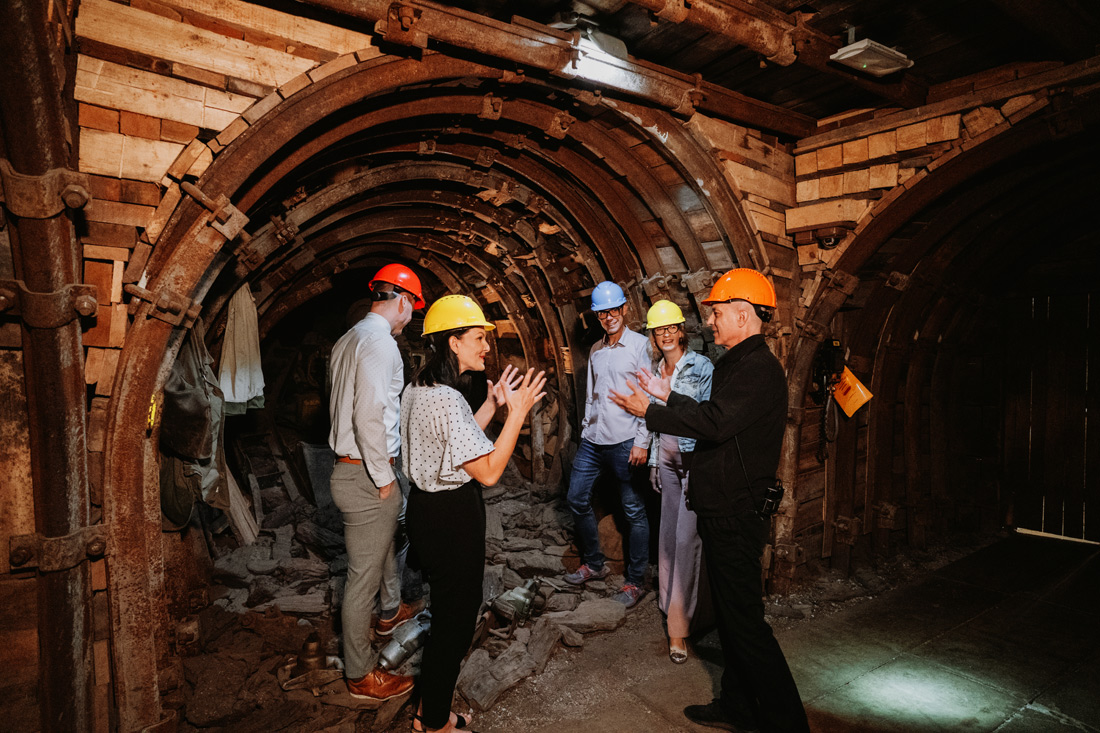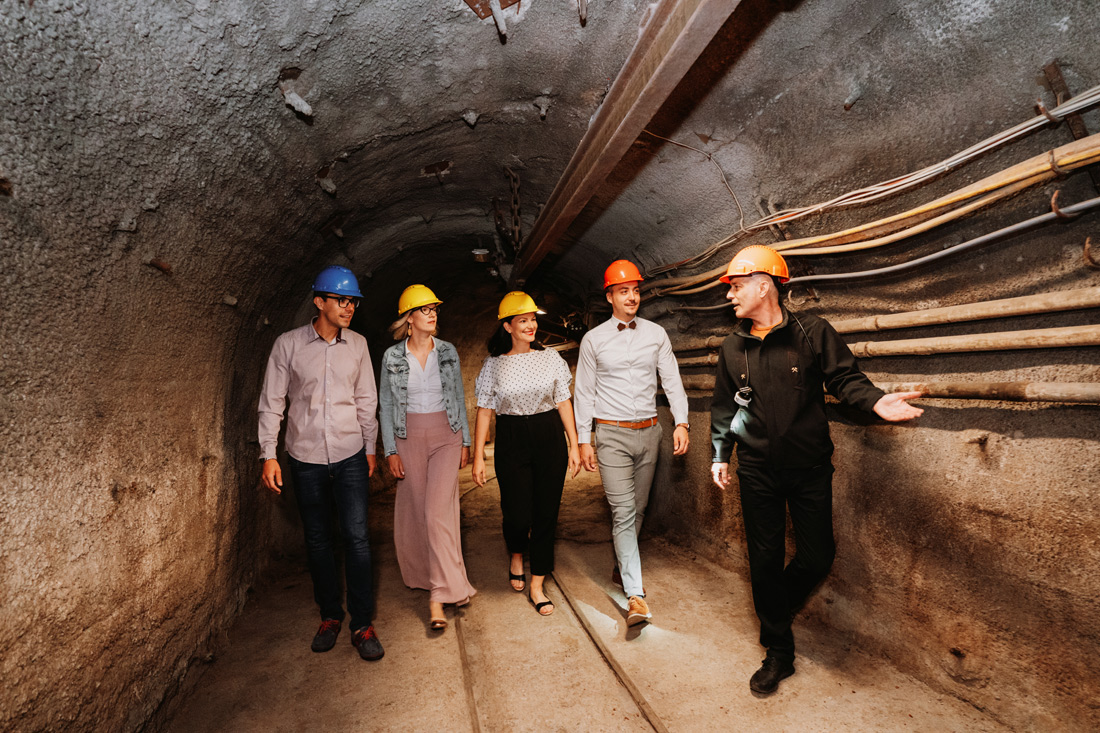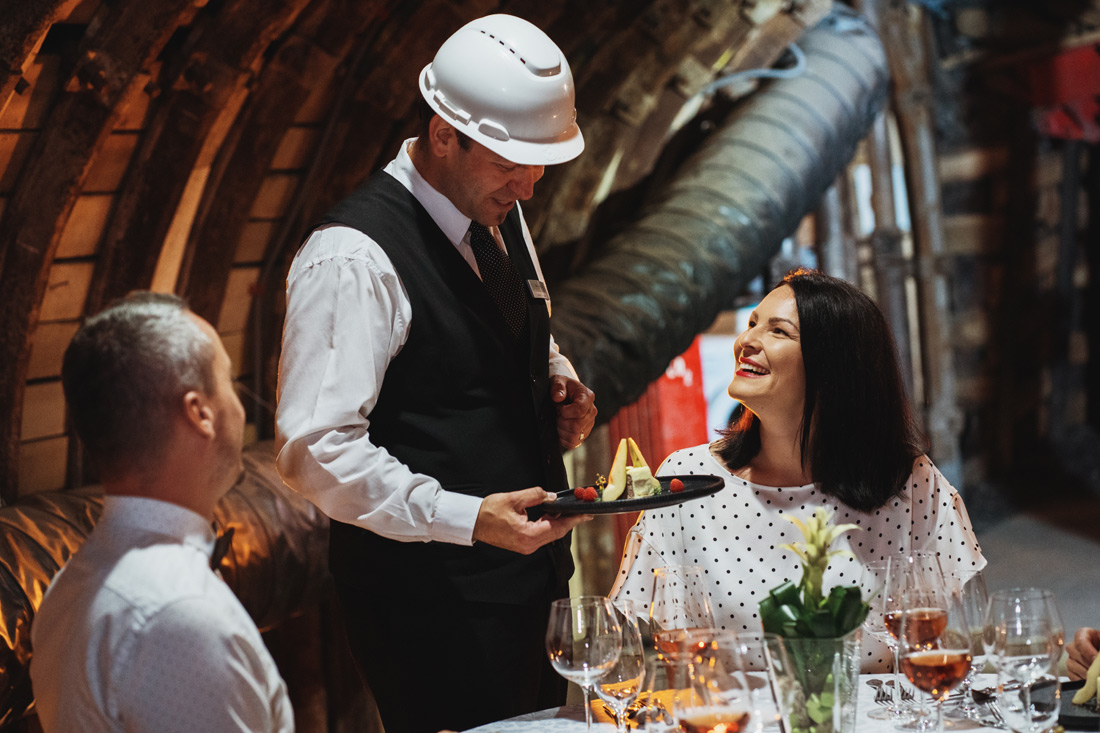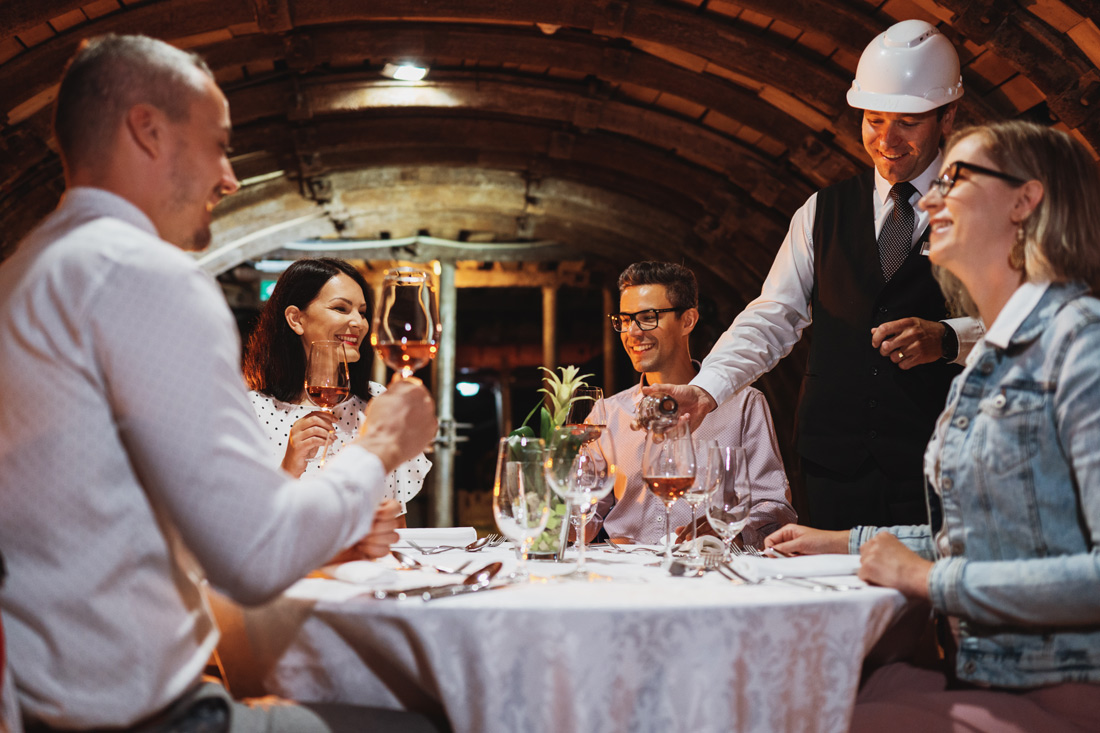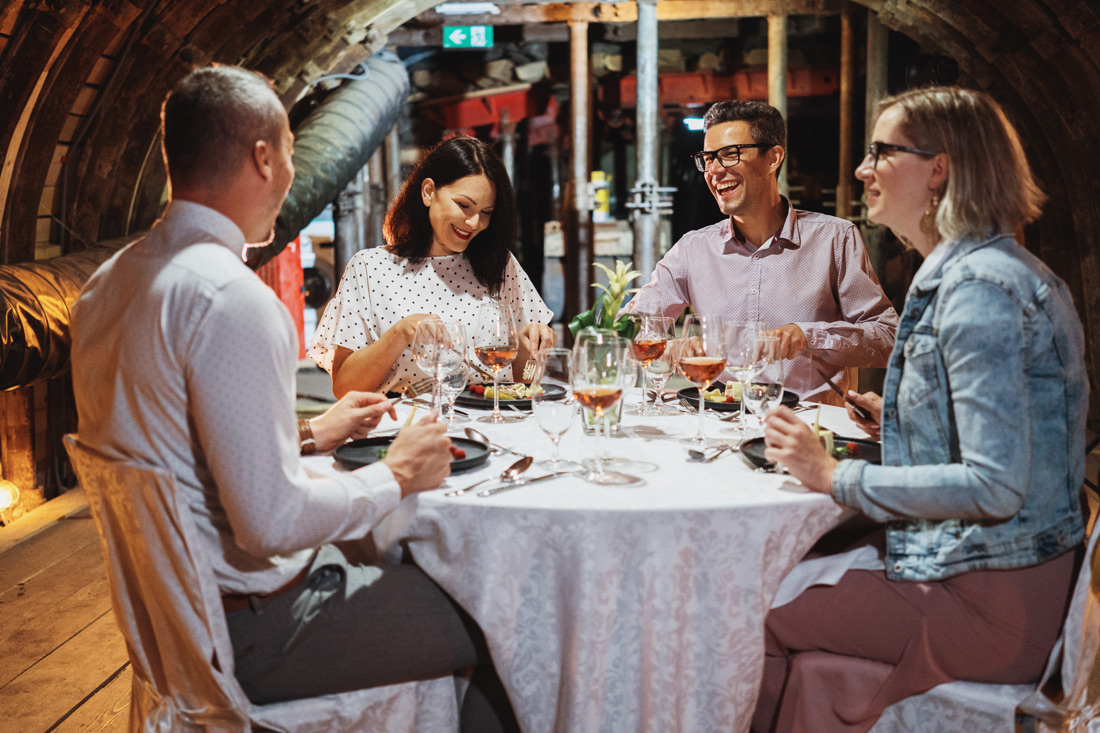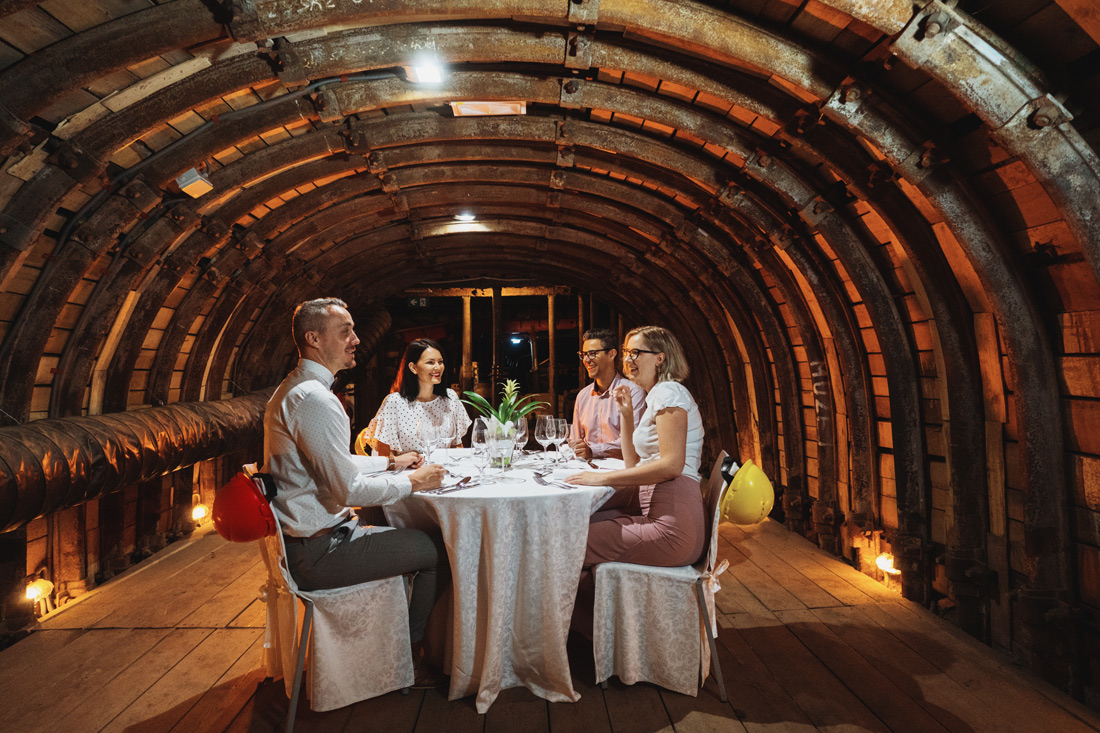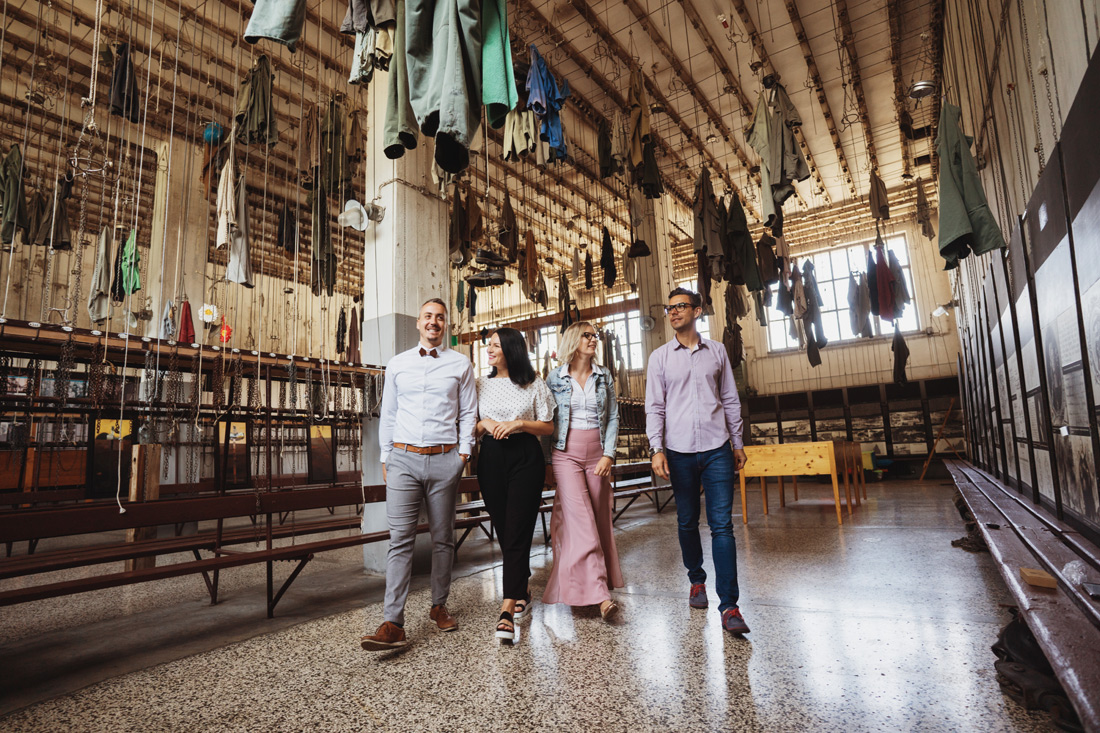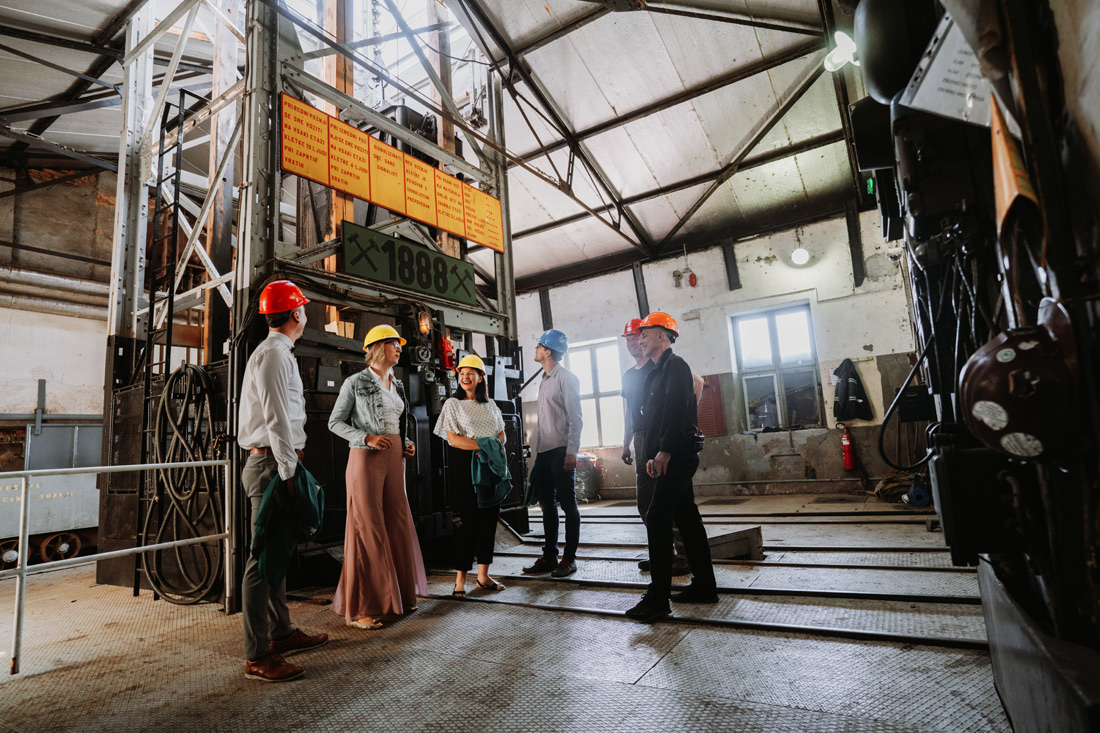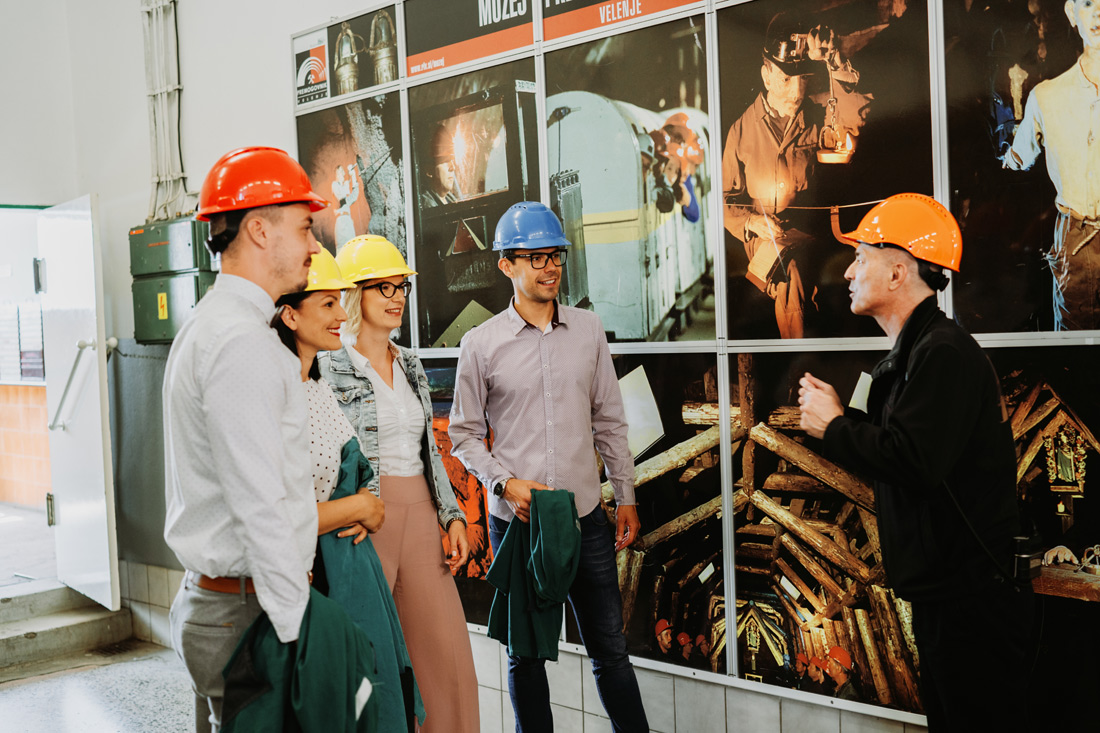 Credits
Author of the creative story
Šalek Valley Tourist Board, Franci Lenart
Investor/owner
Šalek Valley Tourist Board, Franci Lenart
Year of completion
The project will be running for years …
Location
Stari Jašek, Velenje, Slovenia
Project Partners
Šalek Valley Tourist Board, Gorenje Gostinstvo, Muzej premogovništva Slovenije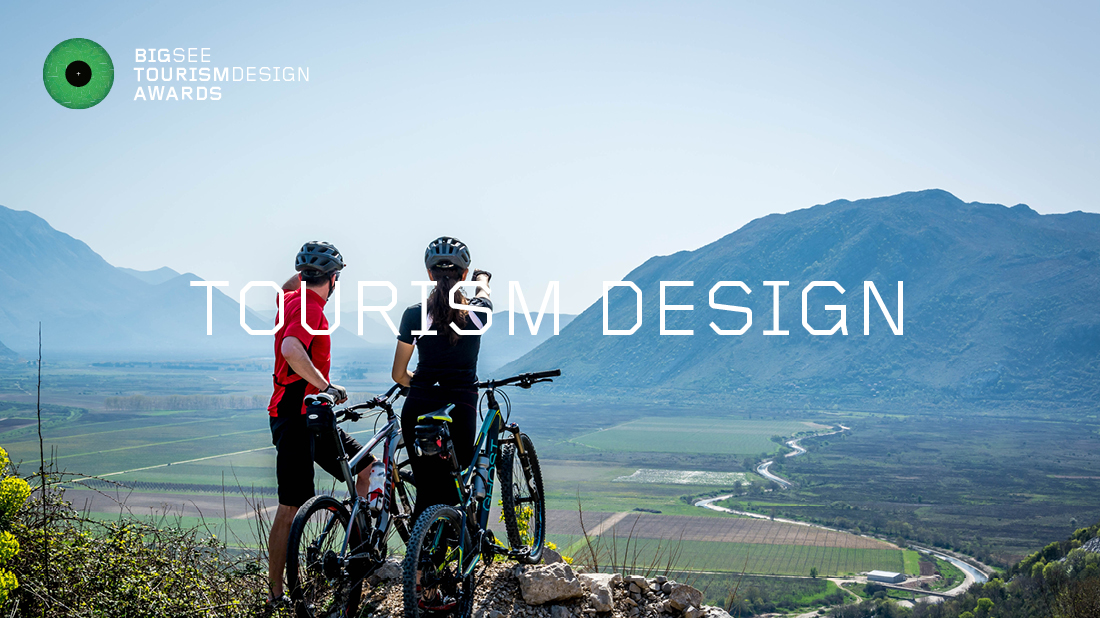 Related posts
Powered by