Each purse consists of two triangle wooden surfaces and an internal pouch of faux leather, that zips on the top. The exterior surfaces are of zebrano veneer, covered with transparent protective varnish and are tied to the inner pouch with a cord. This way one is given the option to change the color of the pouch or remove it in order to wash it.
The design is also about contradictions:
One of shapes – the triangle shape of the purse to a circular handle. The isosceles triangle is an elementary geometric shape that provides strength and stability in structure.
One of lines – the texture of the zebrano veneer to the horizontal lines of the cord.
And one of materials – two wooden surfaces to a pouch of faux leather. Wood, as a rigid material, retains the shape of the bag in contrast to the fabric which is deformed by the weight of the contents of the bag.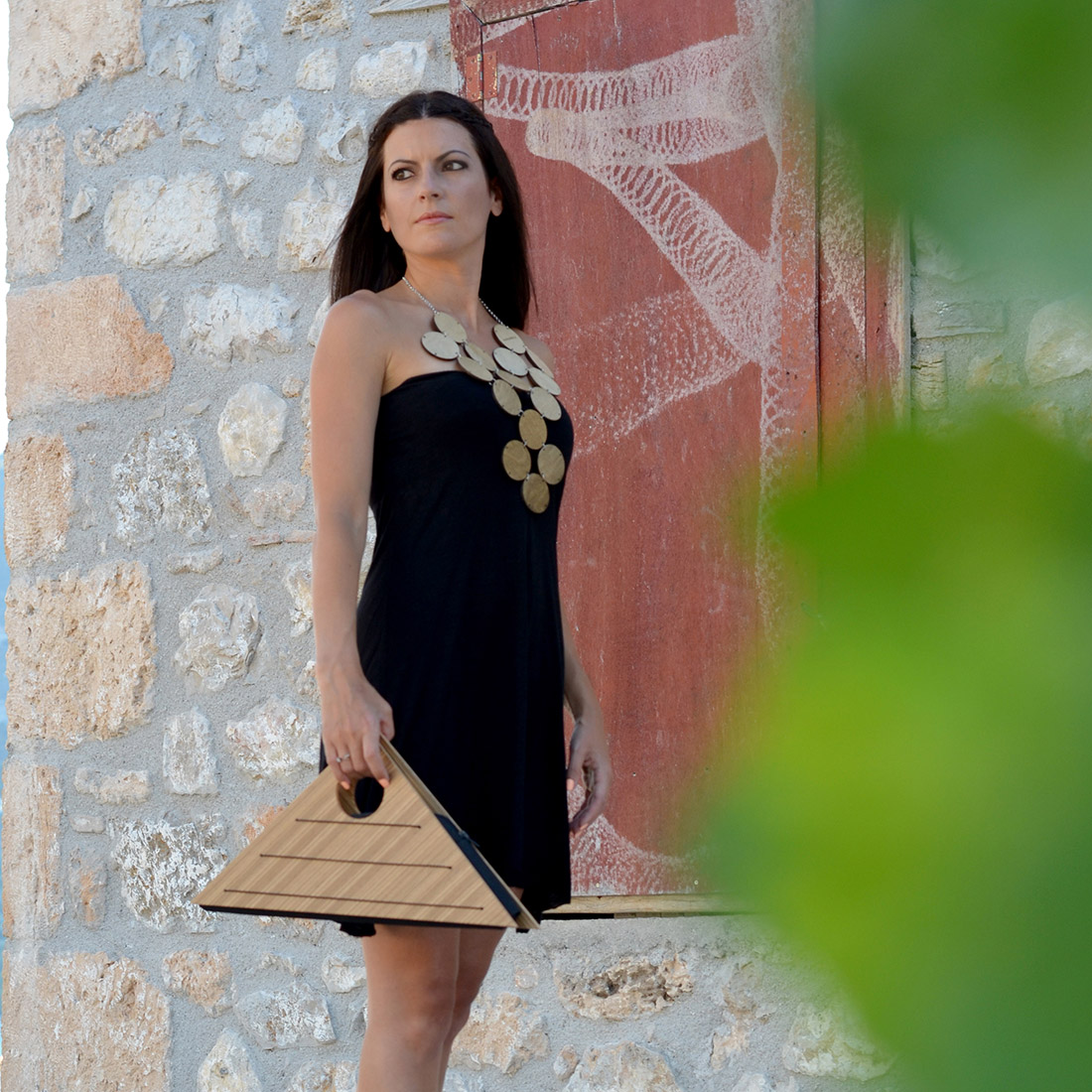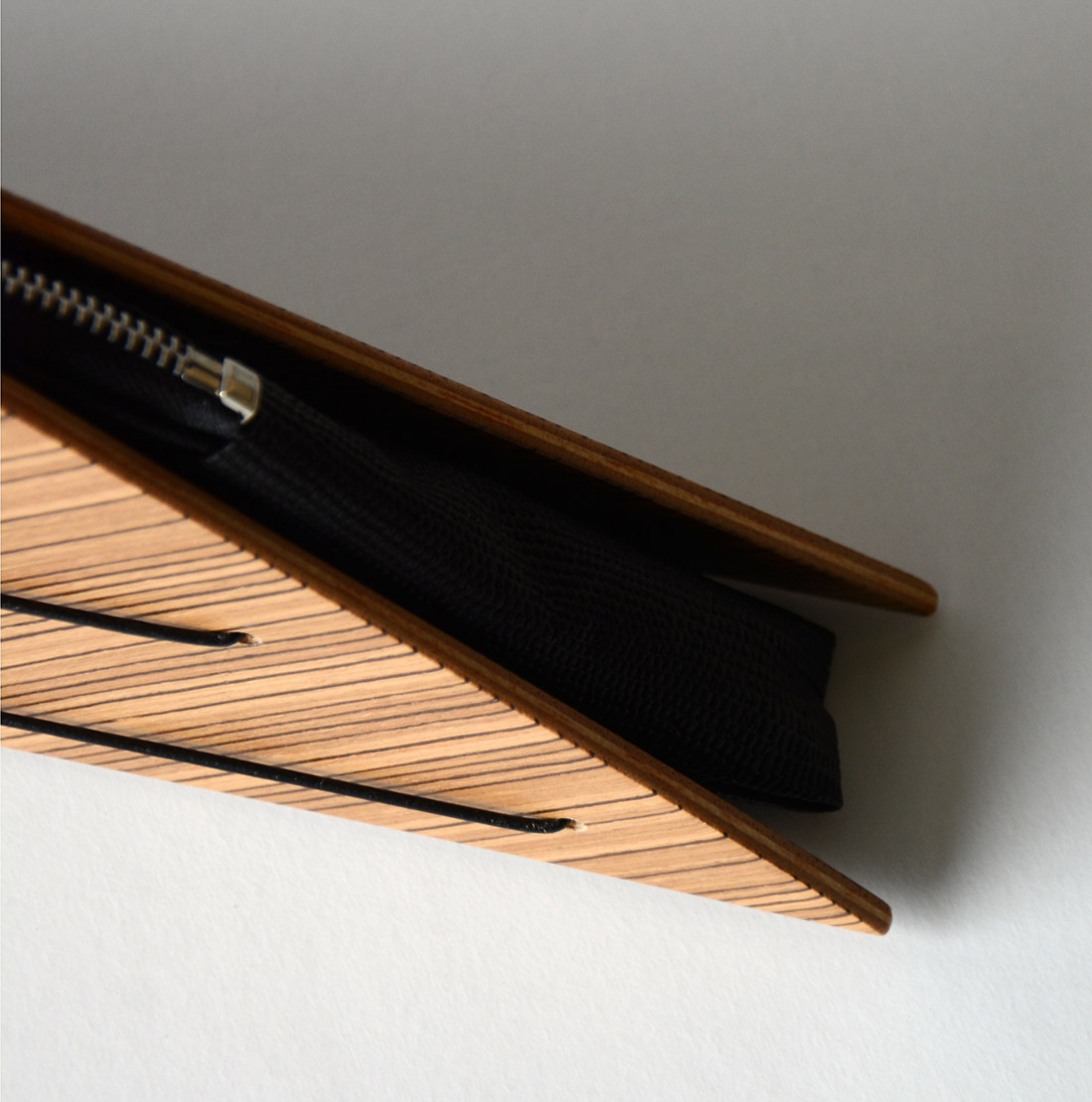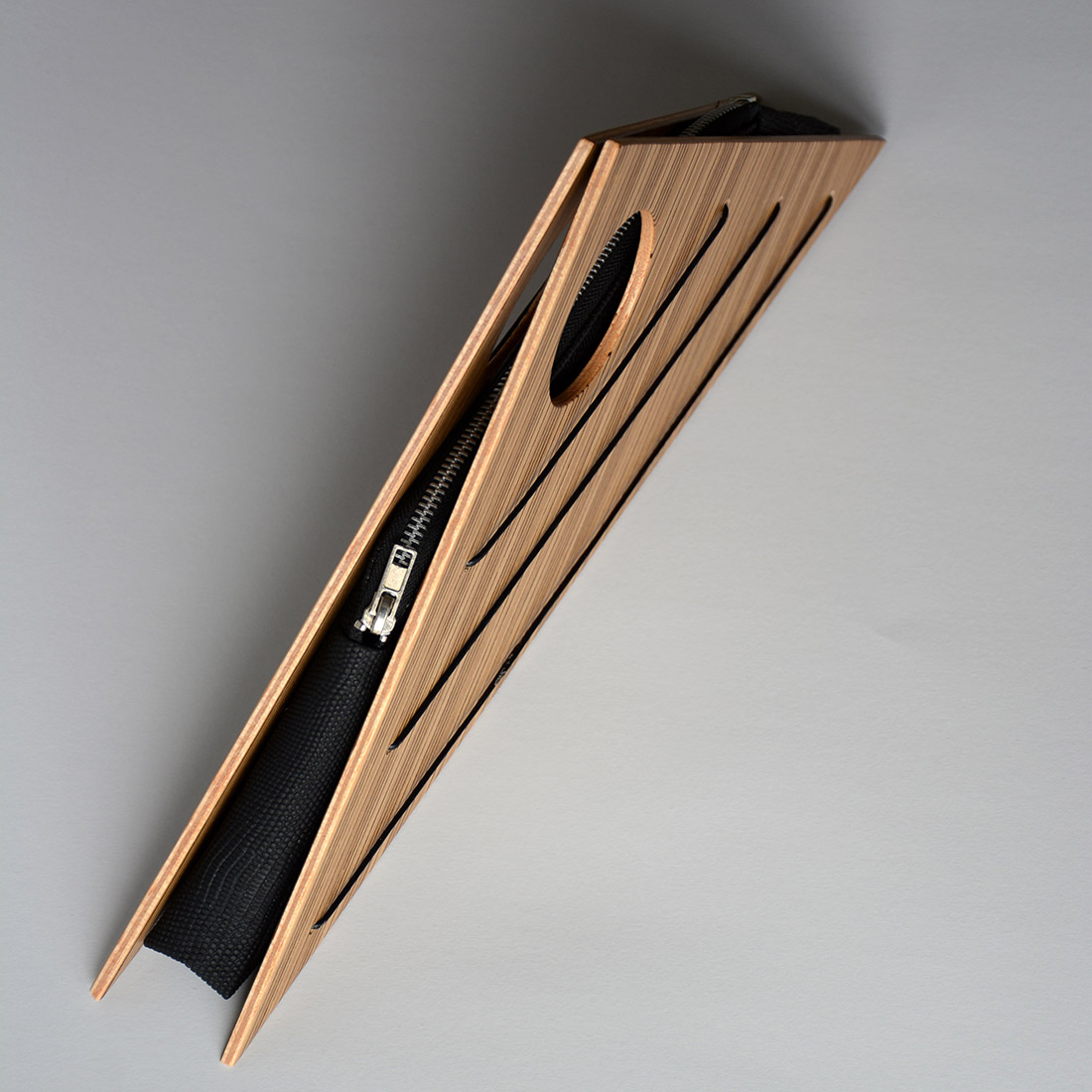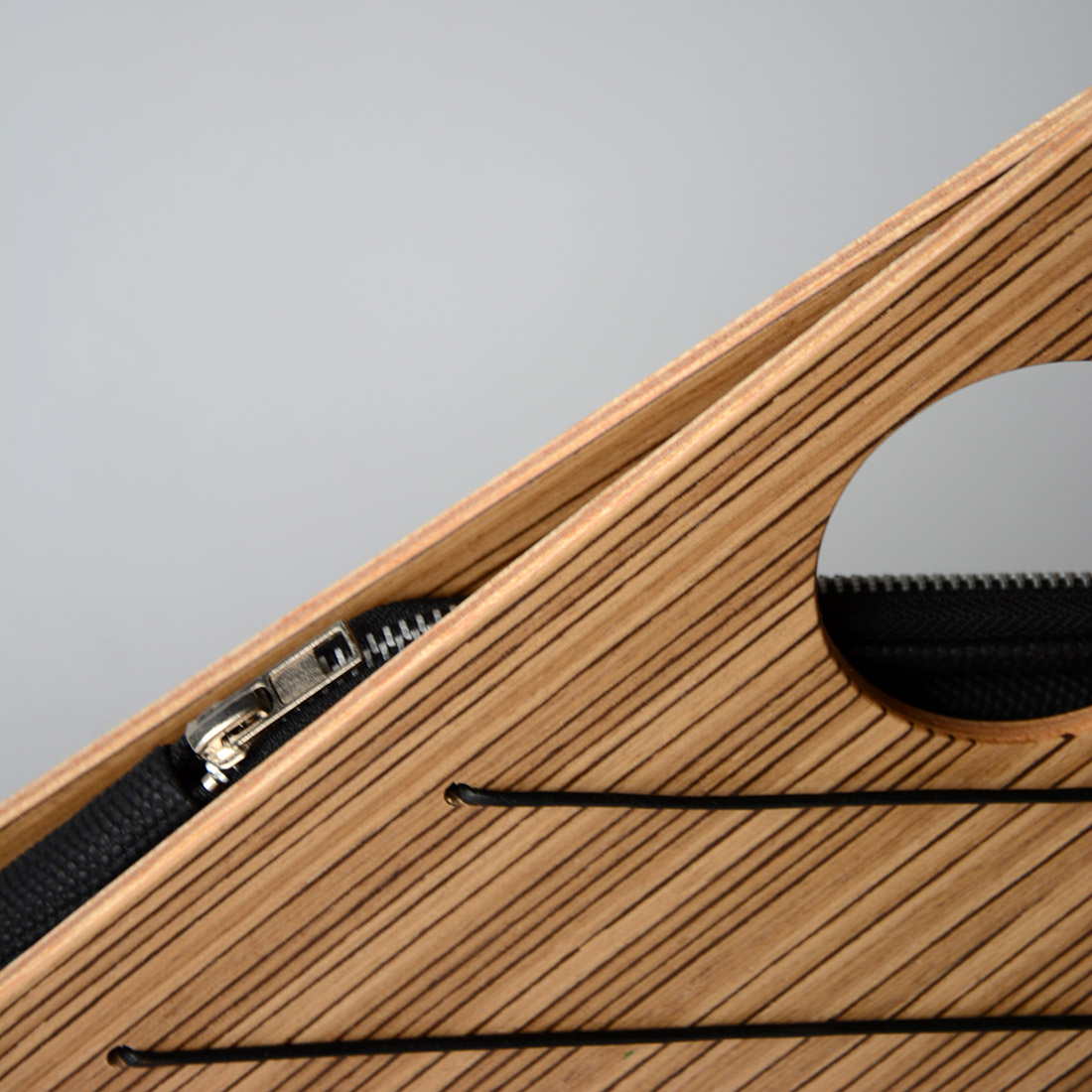 About the designer:
Anna Moraitou was born in Athens, Greece and graduated from the School of Architecture, NTUA. She has been awarded at several architectural and design competitions.
Strongly influenced by her studies, she works with materials which are commonly used in architecture to create objects of daily use. Experimenting with wood, she wants to give a new dimension to handbags and accessories, escaping from the classic fashion standards and introducing structures of modern industrial design. Her bags are the result of a quest for a new structure. They reveal a correlation between fashion and architecture, where form follows function and materiality, transparency and geometry prevail. Her vision is to create functional architectural wearable constructions.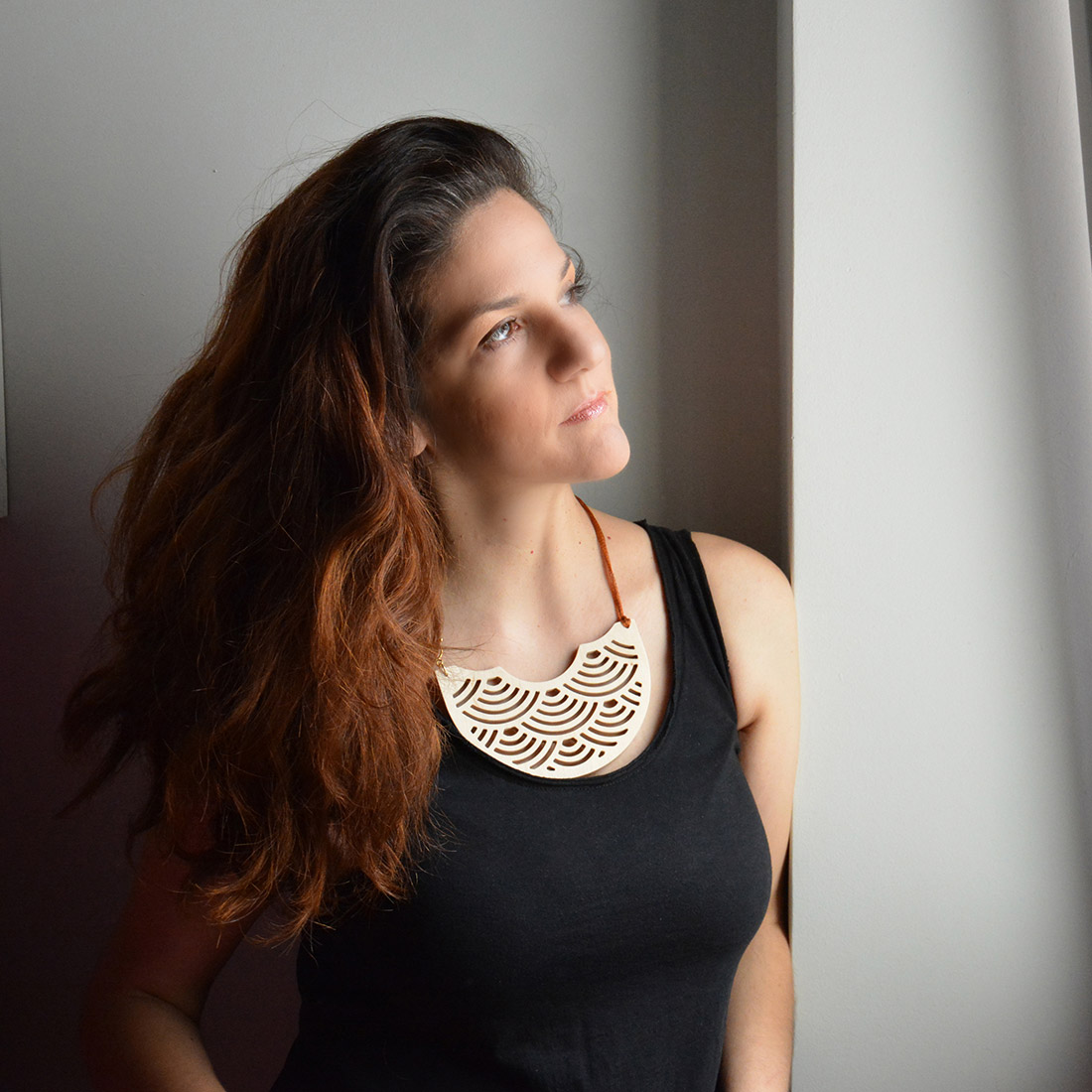 FILE
Design: Anna Moraitou
Producer: Anna Moraitou
Photos: Reflection Greek Photographers
Year of production: 2016
Text provided by the authors of the project.