Trendyol is one of the leading companies of the e-commerce world in Turkey and is growing at full speed through the support of a young and dynamic team. The increasingly growing team advocates a democratic work environment.They are in constant communication with different lines of business. Speed is of utmost importance. In designing the offices, this crucial and pertinent information was used as the main paradigm of the design criteria.
The space Trendyol opted to use for the company's new office was originally conceived as a small "mall" on the ground floor of a high-rise. Rather than an interior design attempt, the design can thus be considered a project of "adaptive reuse."
We sought to resolve the work areas with a kind of furniture that could accommodate a flexible and changing number of people without defining personal space. Fondly referred to as Cumulus, this piece of furniture is a desk system of flexible form, featuring "lockers" at each end, an interstice at the center to hold the electrical and data infrastructure as well as personal belongings, and no legs on the sides.
Designed with a view of bringing together different teams, the cafeteria, conference rooms, and training halls are all located on the lower floor. In order to minimize excess circulation time and economize on the time spent in elevators or stairway landings, we connected all the other work areas with a ramp we built inside the gallery. Facilitating an in-depth perception of all work areas and establishing maximum optical connection, this circulation element constituted the backbone of the project.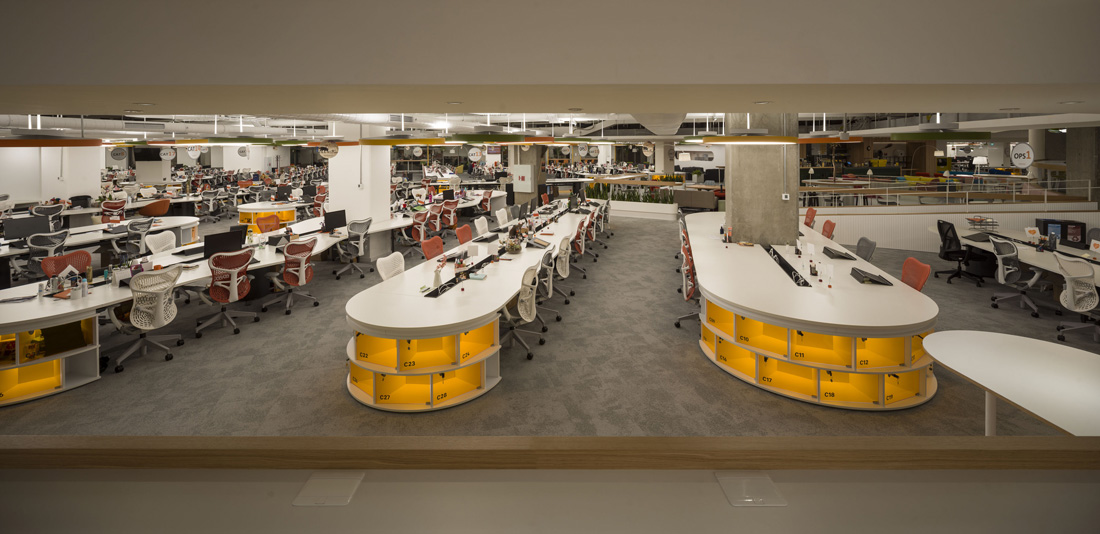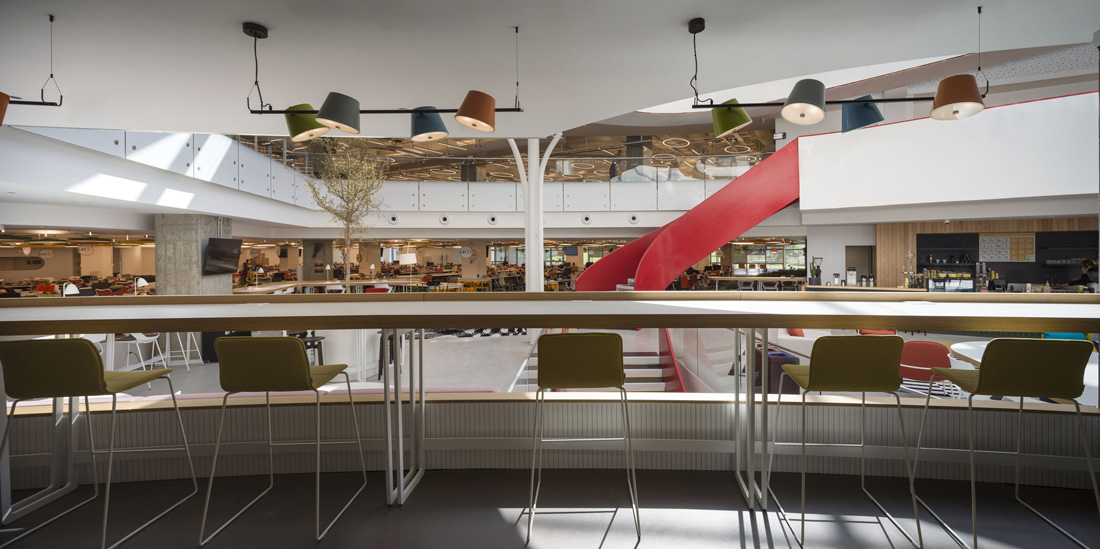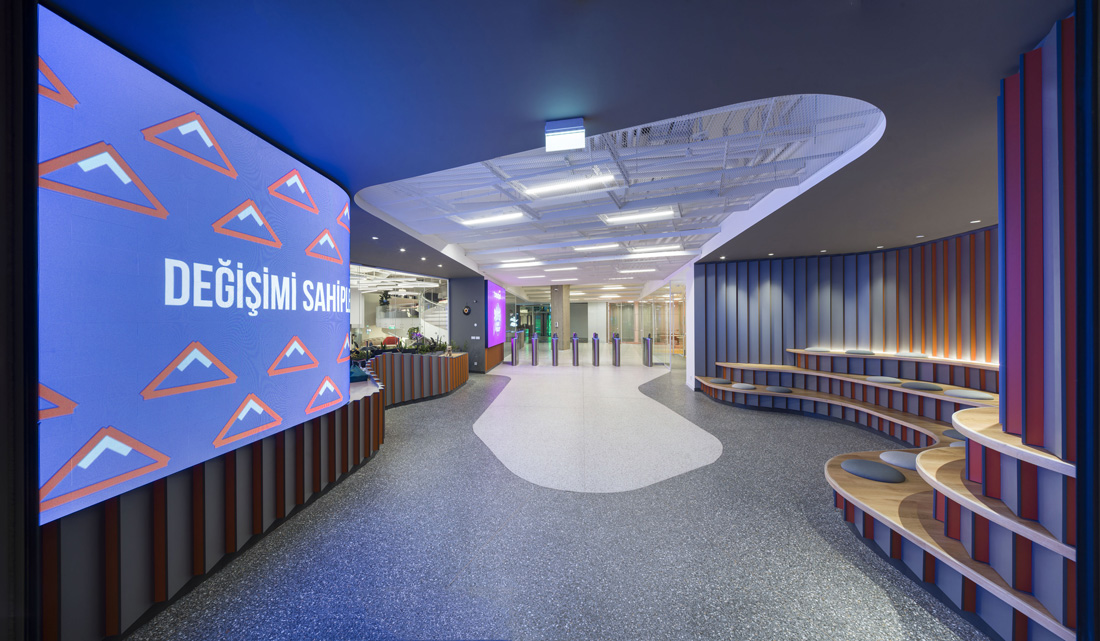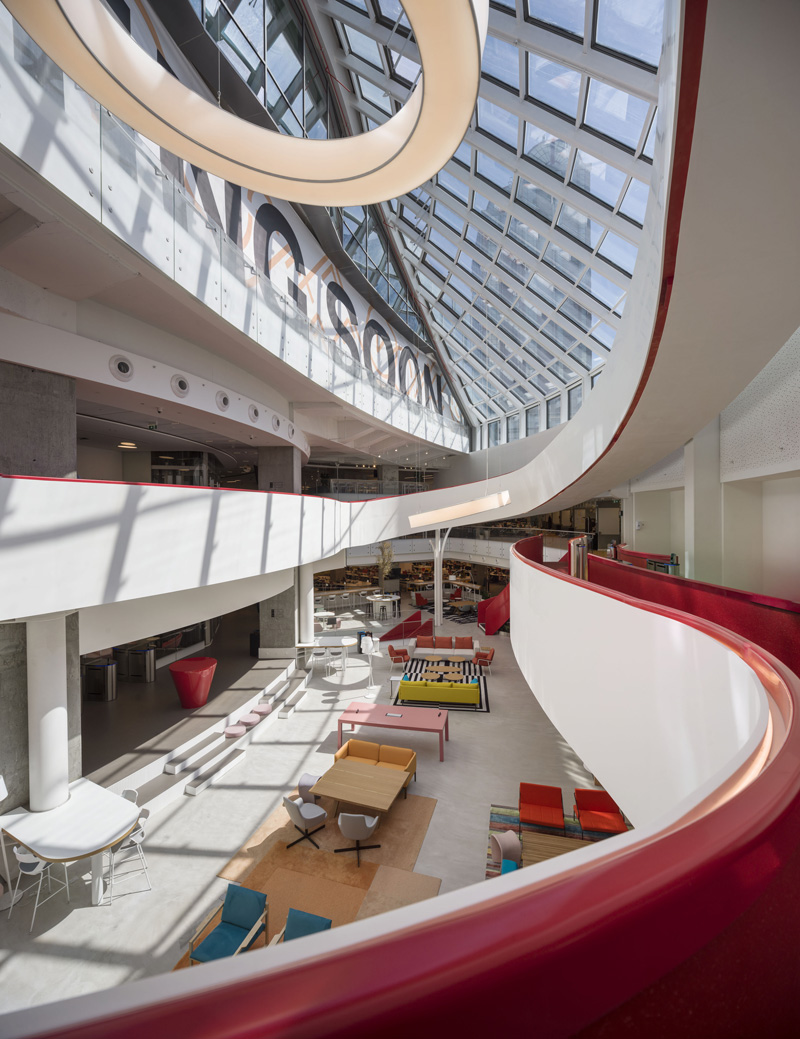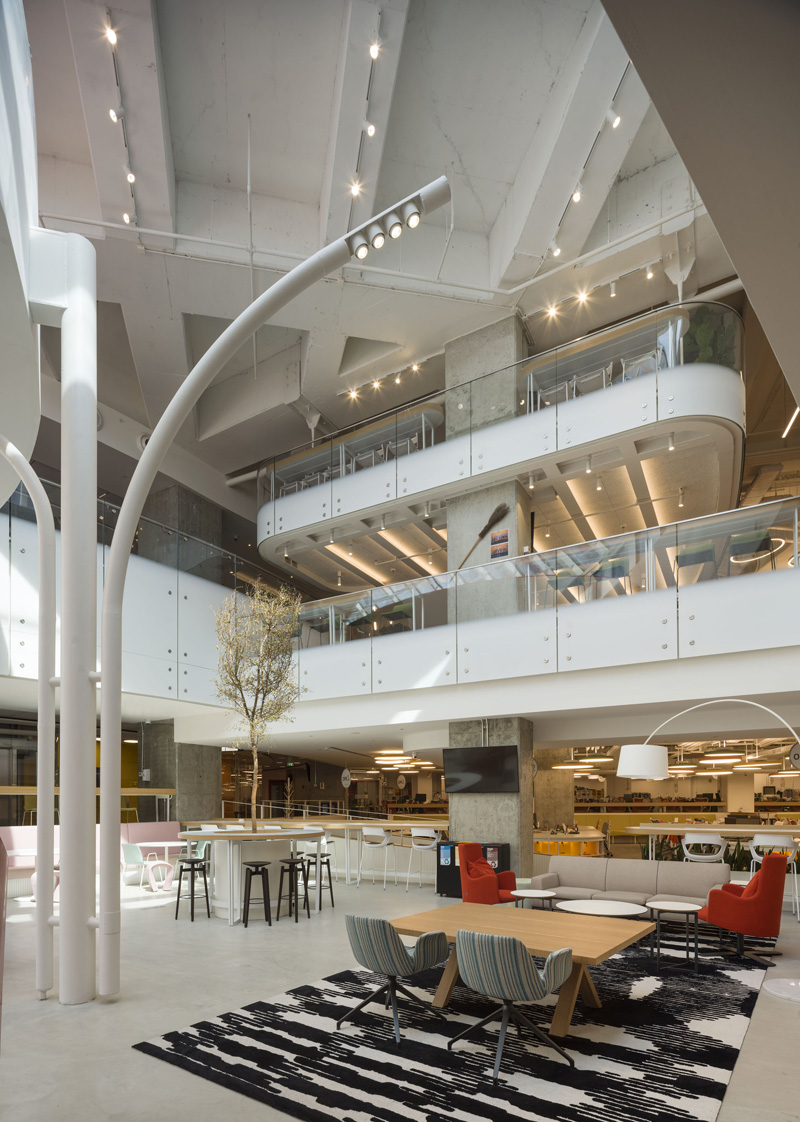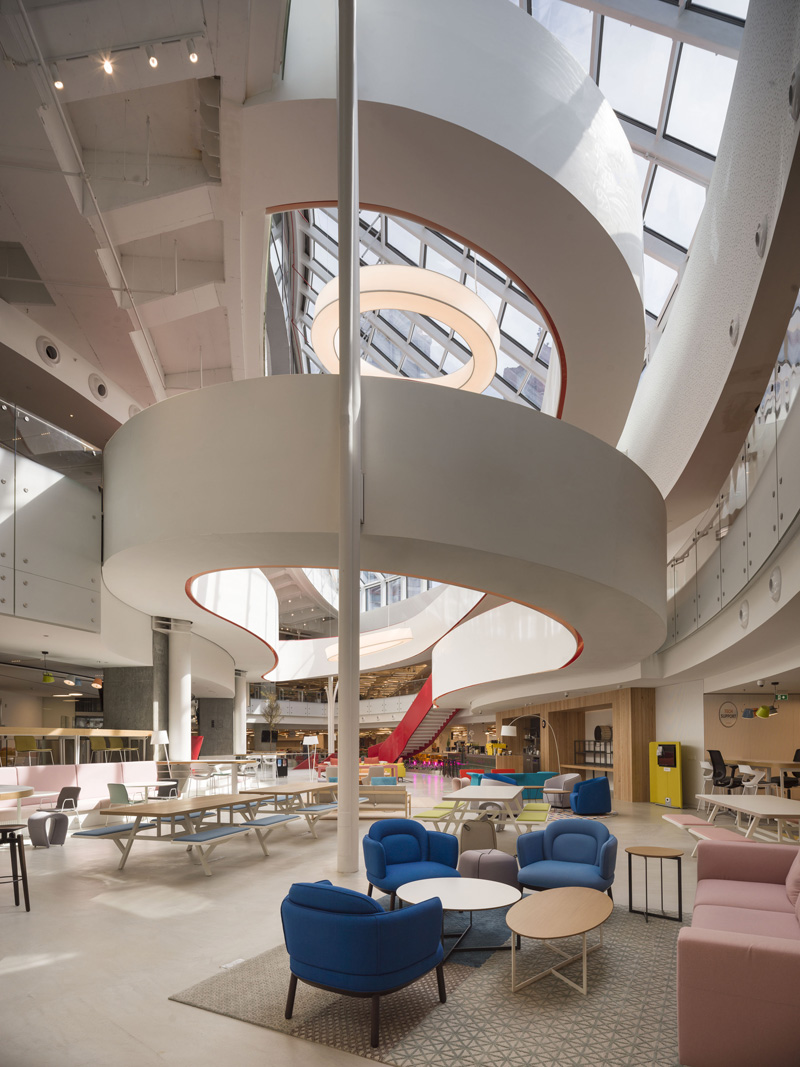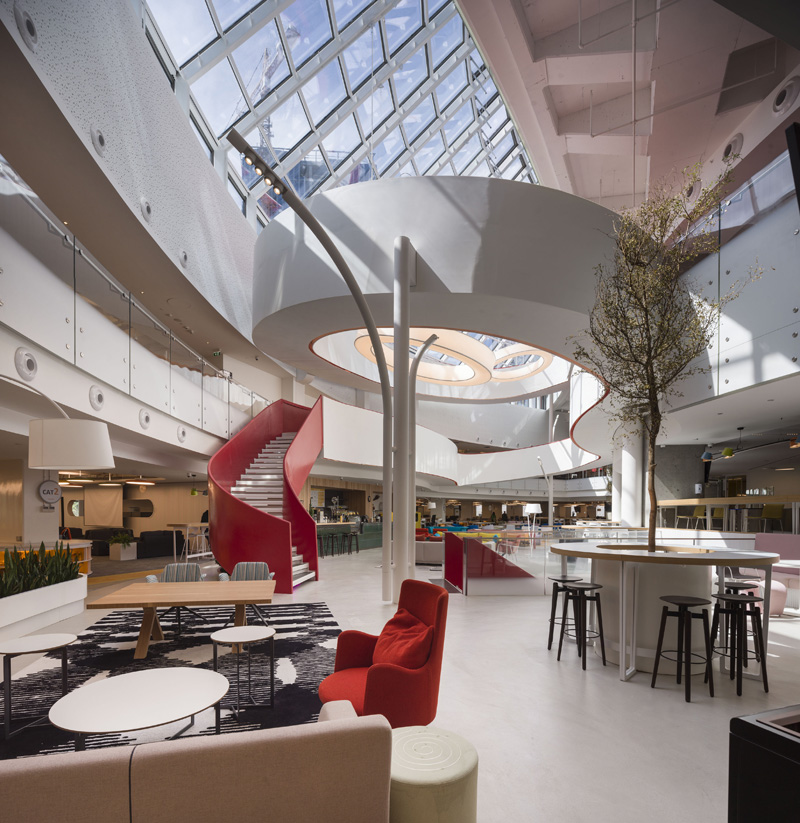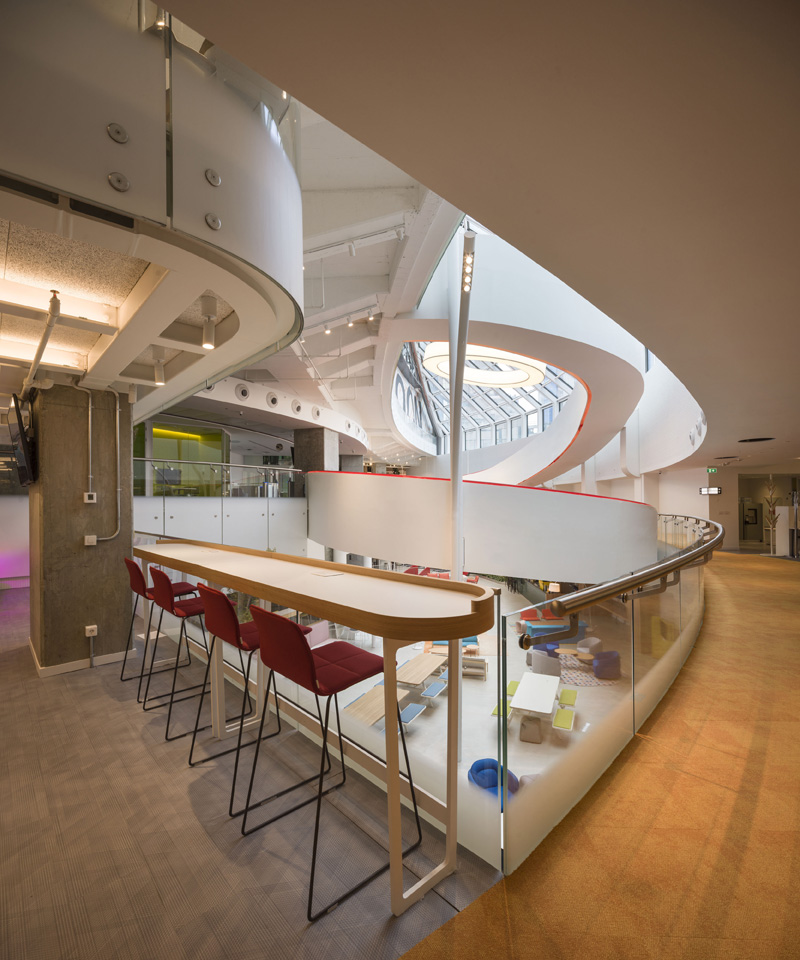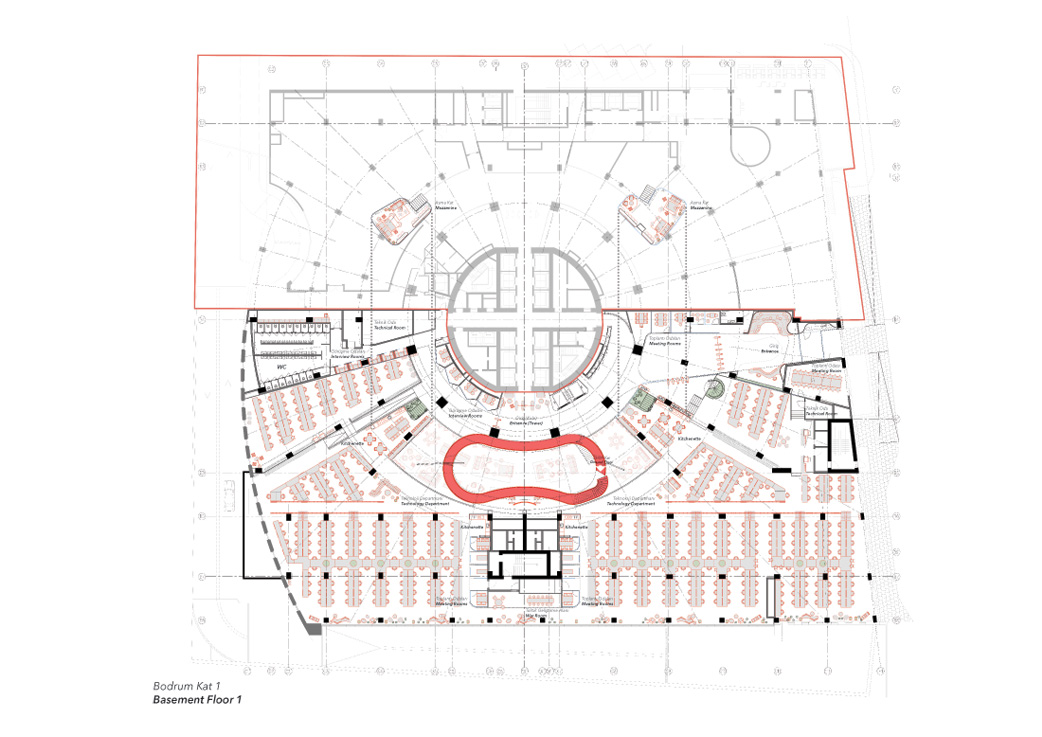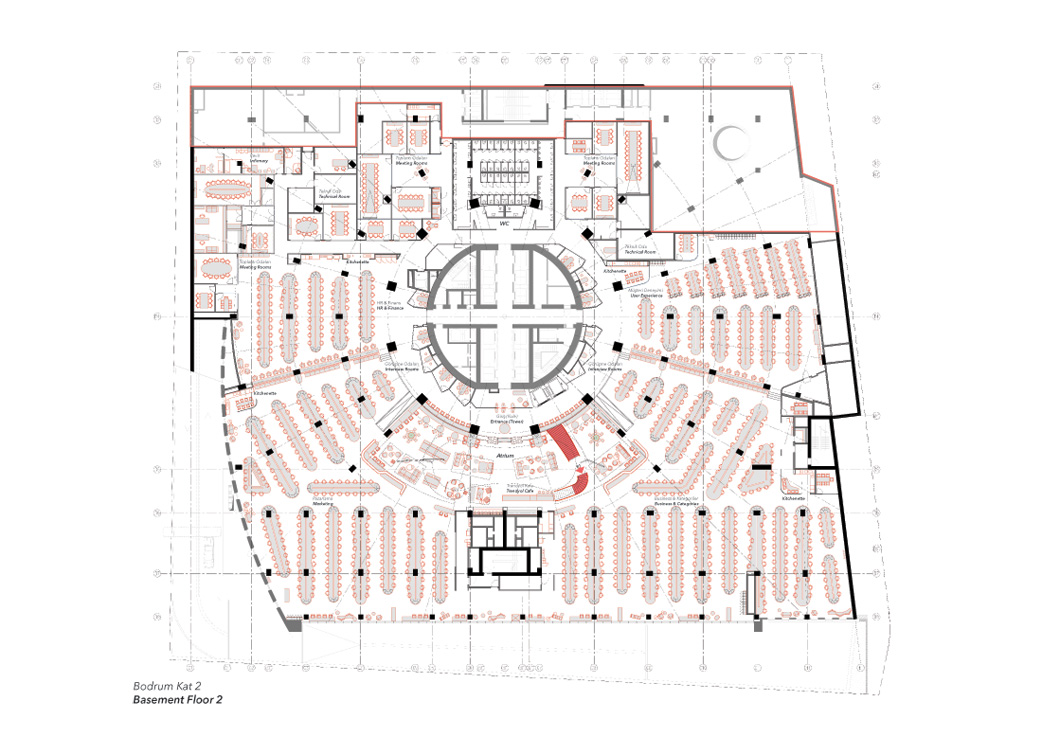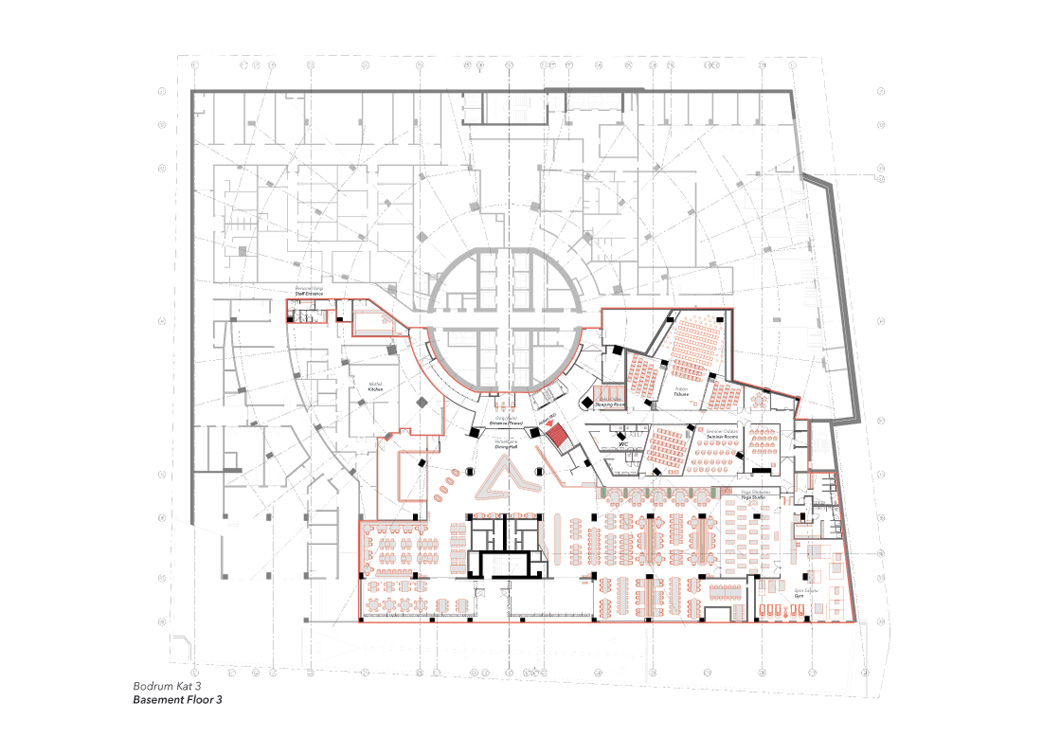 >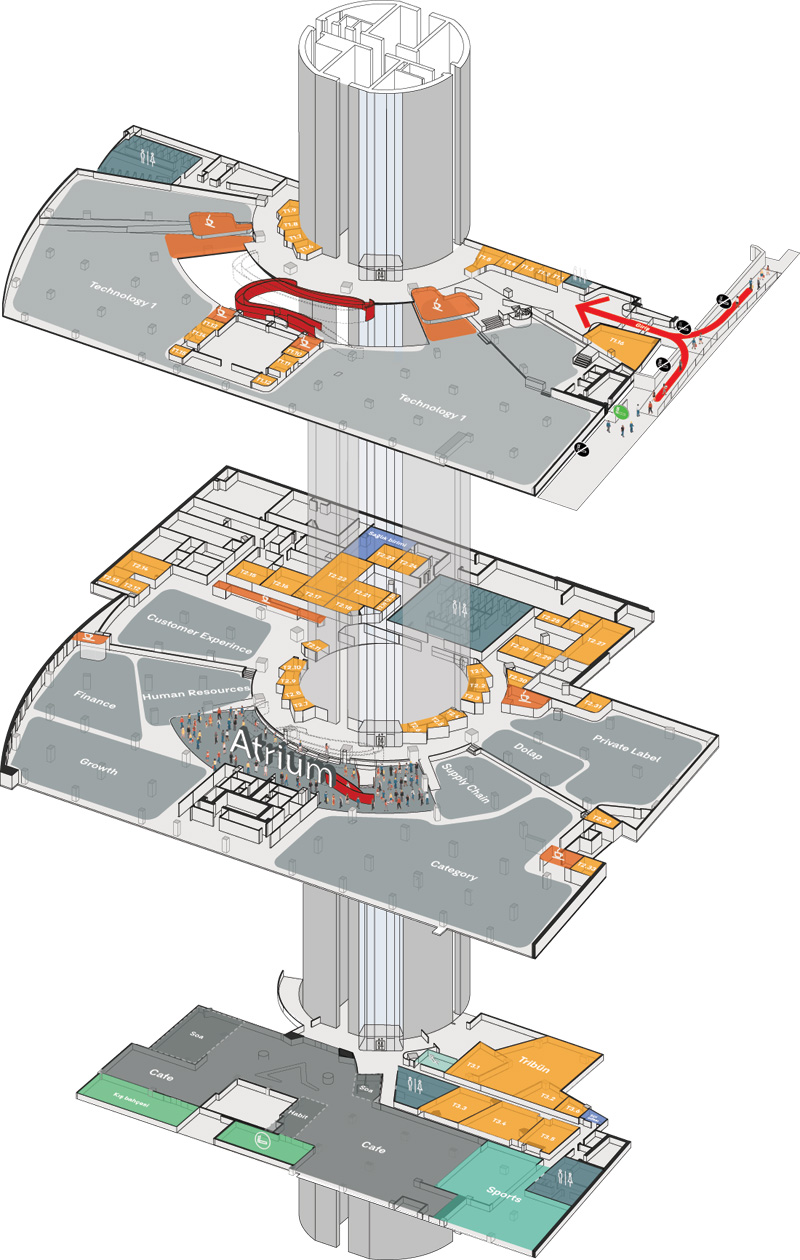 >

Credits
Autors
Erginoglu Calislar Architects
Client
Trendyol
Year of completion
2020
Location
Istanbul, Turkey
Total area
15.650 m2
Photos
Cemal Emden
Project Partners
SPM Proje Yönetimi, Sistema Teknolojik Yapı
Related posts
Powered by