Tragata is a modern version of the old homonymous temporary timber frame construction that functioned as a short-term residence for the farmers/harvesters to look out their crops or even as a beach lodge for the hot summer days. In our case, Tragata is not used to oversee the crops, but is rather raised from the ground to provide a vantage point from where to observe the greater context/habitat. This primitive form of observation inspired the overall design concept which is formulated as three core ideas; the idea of 'embarking' on an elevated platform that would float above the tree level, the accommodation in a flexible cube that could adapt in various uses and circumstances during a day, and the enclosure and isolation that this elevated hut can offer by communicating with the world through the thin gaps between the reeds, which compose its external skin.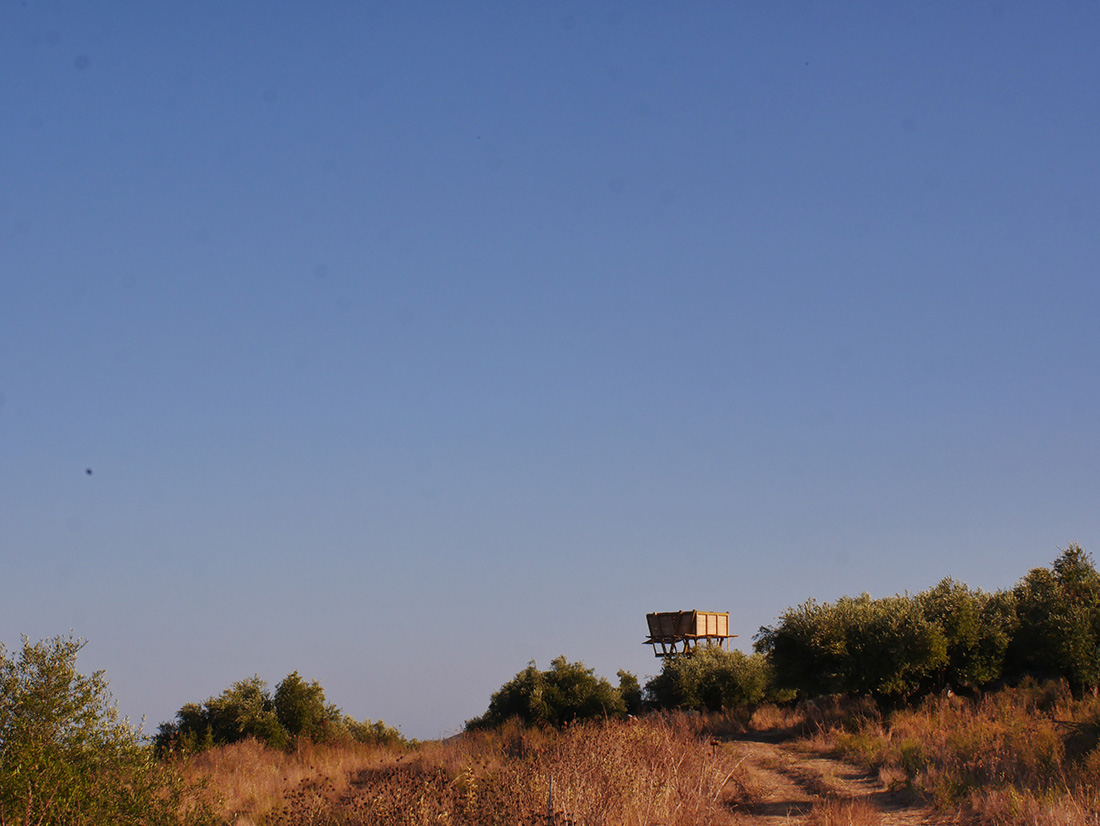 Photo: CL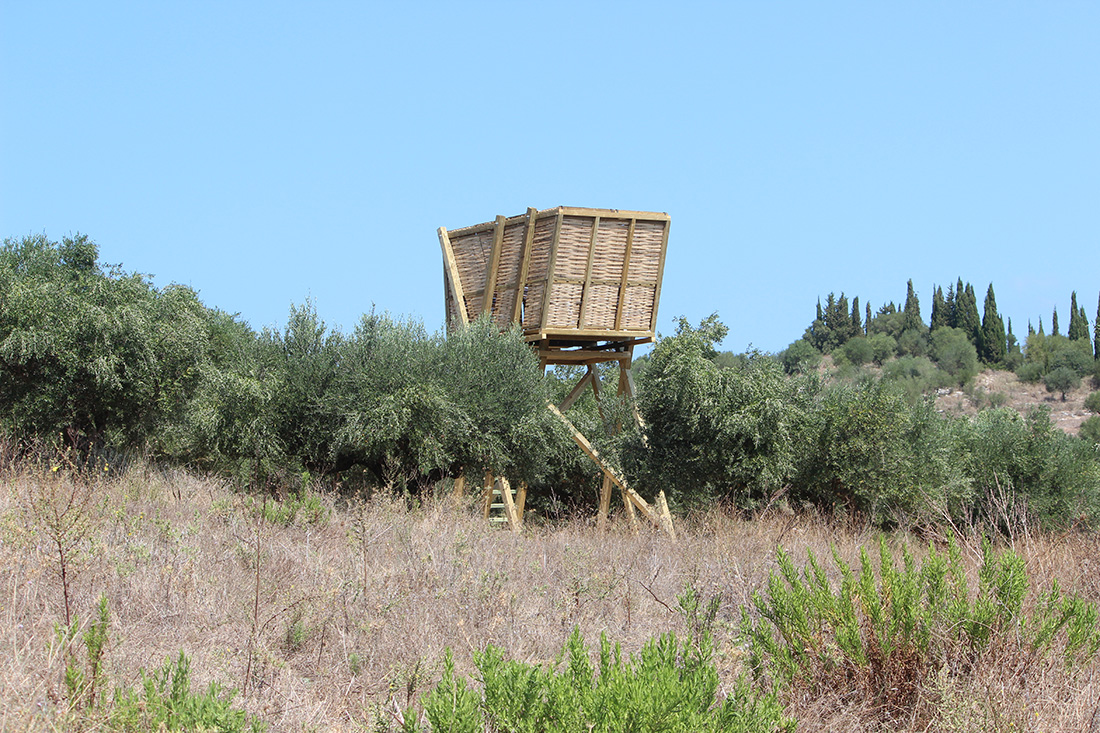 Photo: MX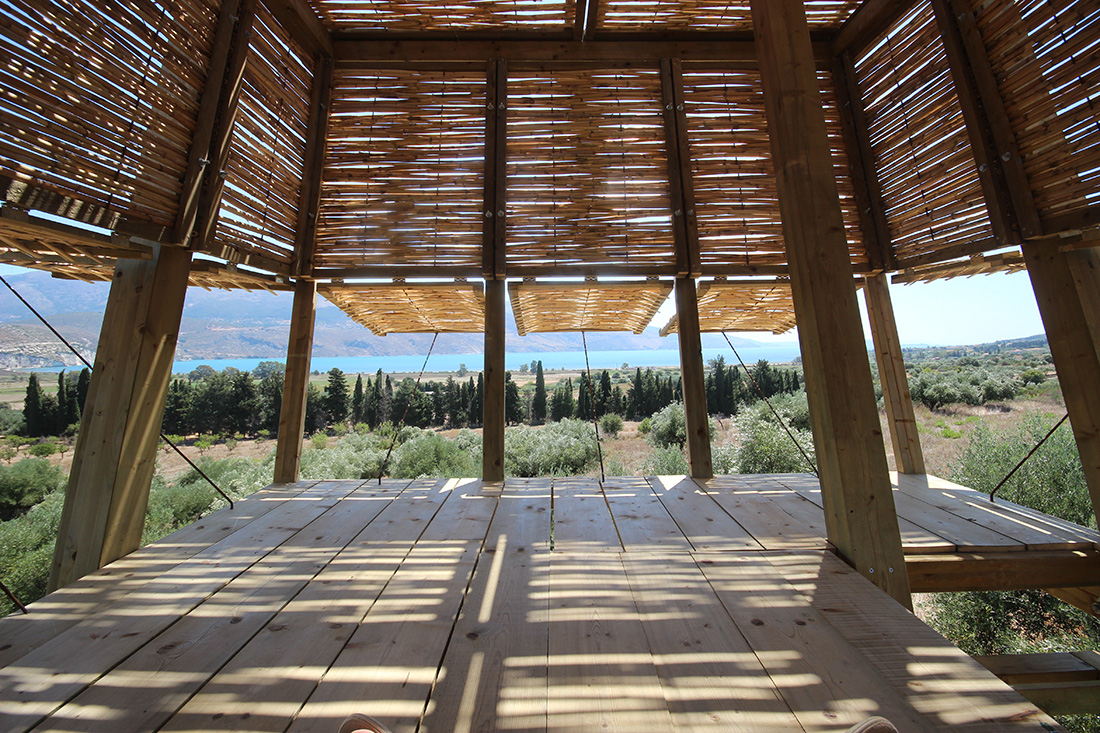 Photo: MX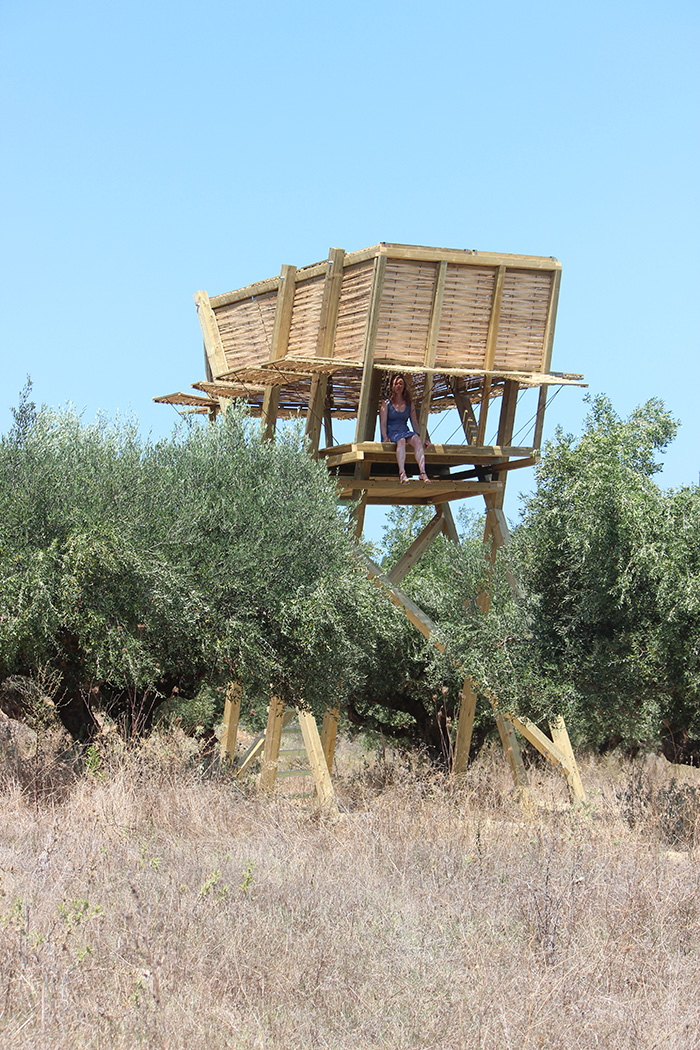 Photo: MX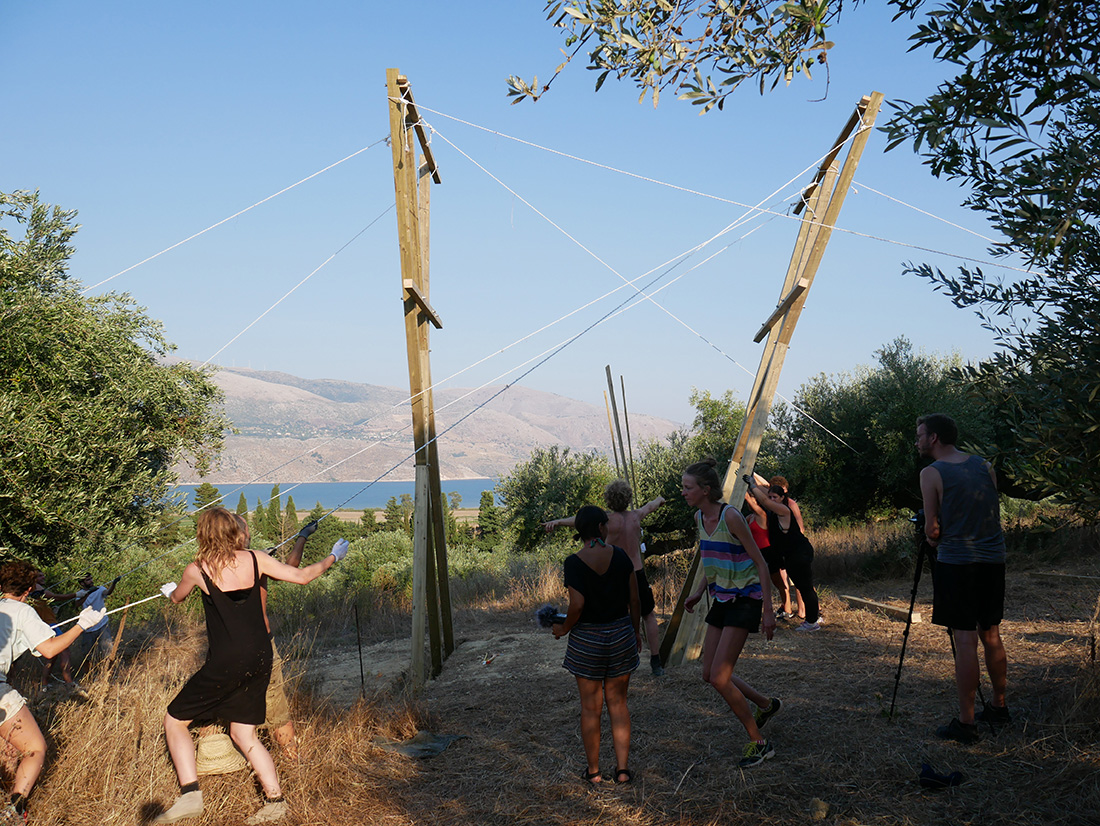 Photo: MS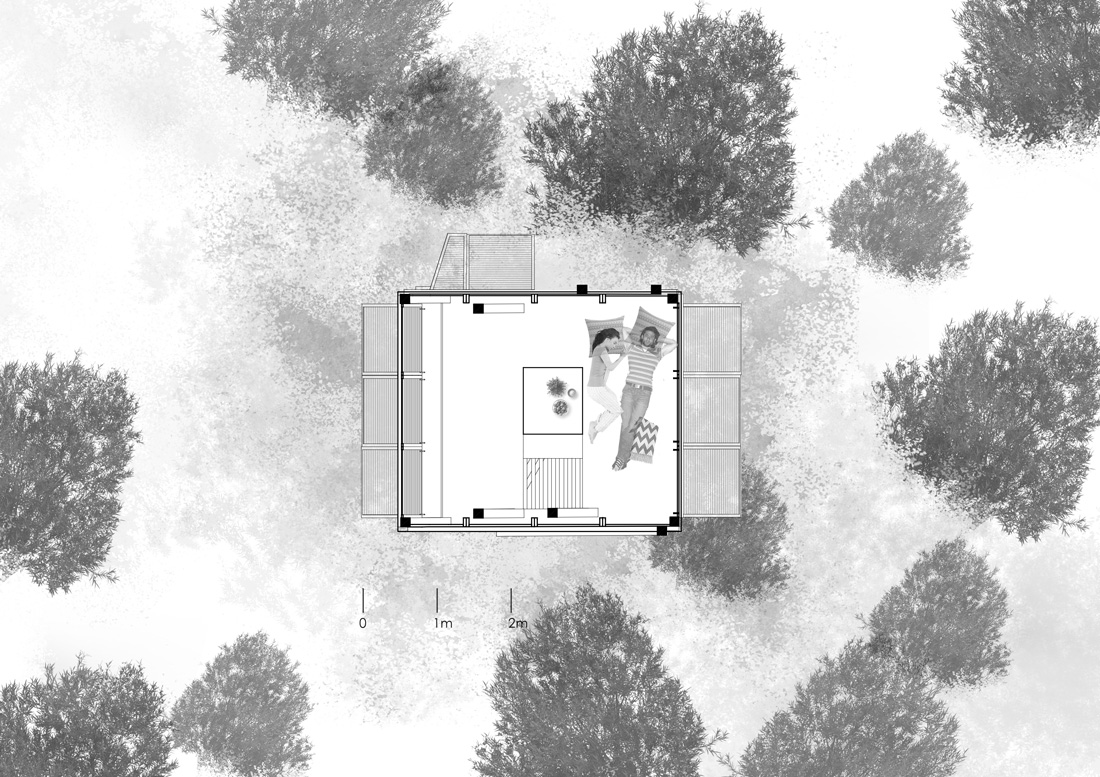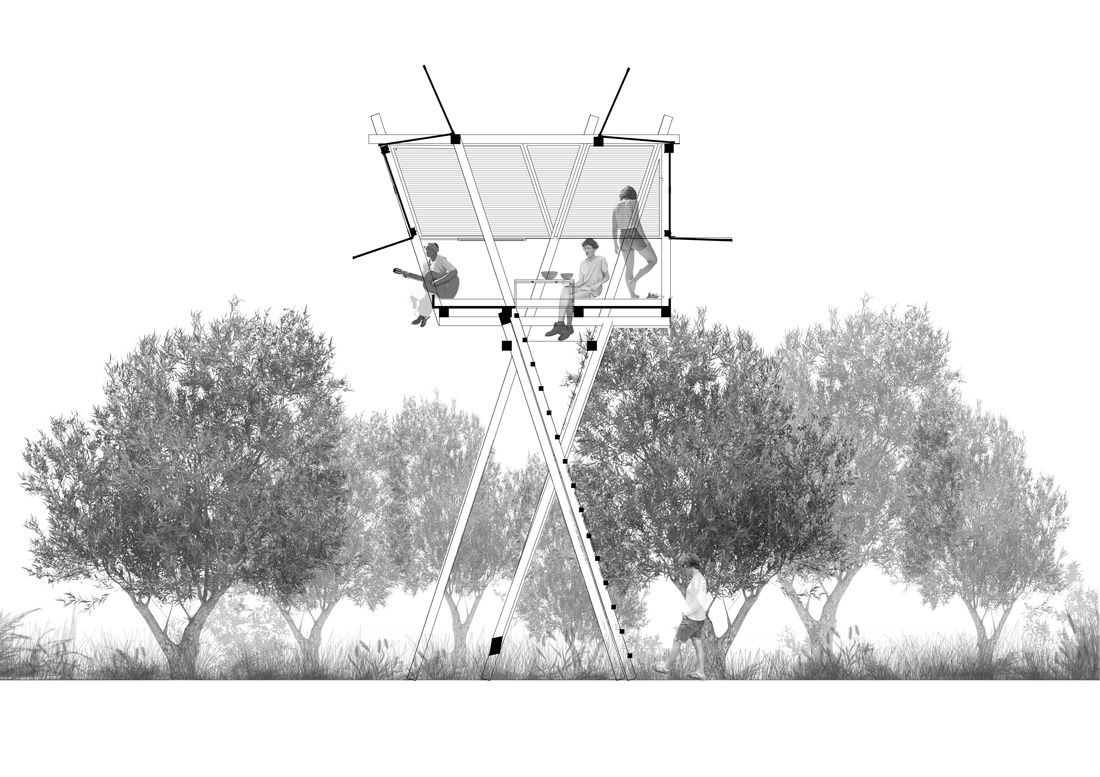 About authors:
Ηiboux architecture are a team of young architects who have been working together since 2005. Through their parallel explorations of spatial concepts drawn from other disciplines (such as the humanities, fine arts, performing arts, and spatial theory), they seek to broaden the practice of architecture. Their approach to each project is sharpened by the incorporation of elements from their interdisciplinary research. Of central concern is the unique way in which each person chooses to inhabit their space.
www.hiboux.gr
Studio Genua:
Studio Genua is a collective of young architects based in Berlin (est. 2015). Sharing a strong interest in creating credible places, we have up to date worked on a wide range of projects – from medium sized industrial buildings and small scale renovations, to stage design and exhibitions. Besides commissioned work, we are enthusiastic about realizing our own ideas, forming an audience and collaborating with other people.
www.studiogenua.de
FILE
Authors: hiboux Architecture + Studio Genua
Client: private
Photos: CL _ Clemens Linnenschmidt, MS _ Merle Subrock, MX _ Marianna Xyntaraki
Location: Cefalonia, Greece
Year of completion: 2017
Total area: 9m2
Text provided by the authors of the project.