"It was not our intention to simply renovate the space, we were looking for a new design-based on the existing structure. The idea was that the room itself with his history should be the information, without two-dimensionally OVER-touristic-information…. The three naves of the existing Renaissance hall created a powerless an low tension symmetry. By creating a new – diagonal – orientation of the room, this balance was disturbed, broken and so a new room was built."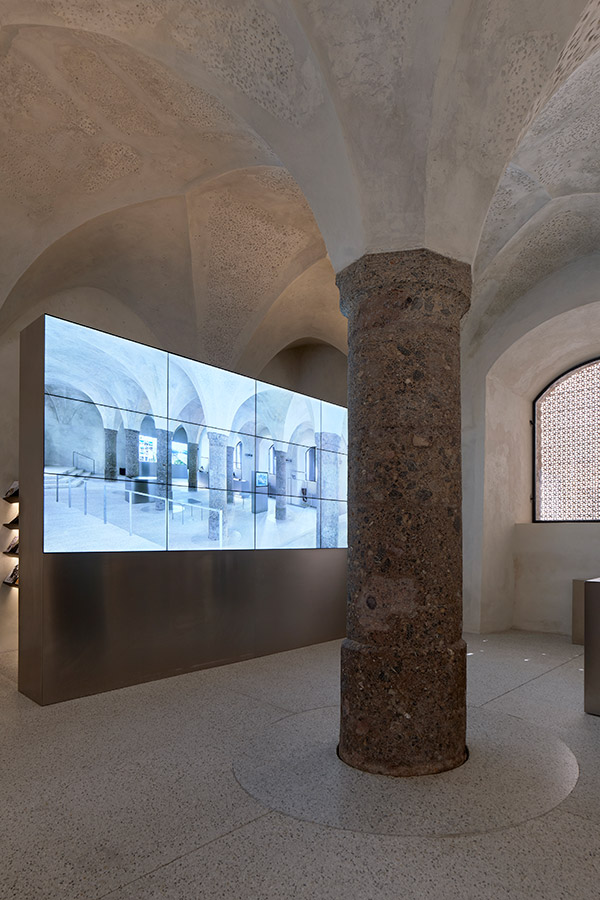 PLACE:
At the entrance of Innsbruck's old town, connected to the original city wall, a house was built around 1580 as the "royal stables". Today, the tourism information centre is situated on the ground floor.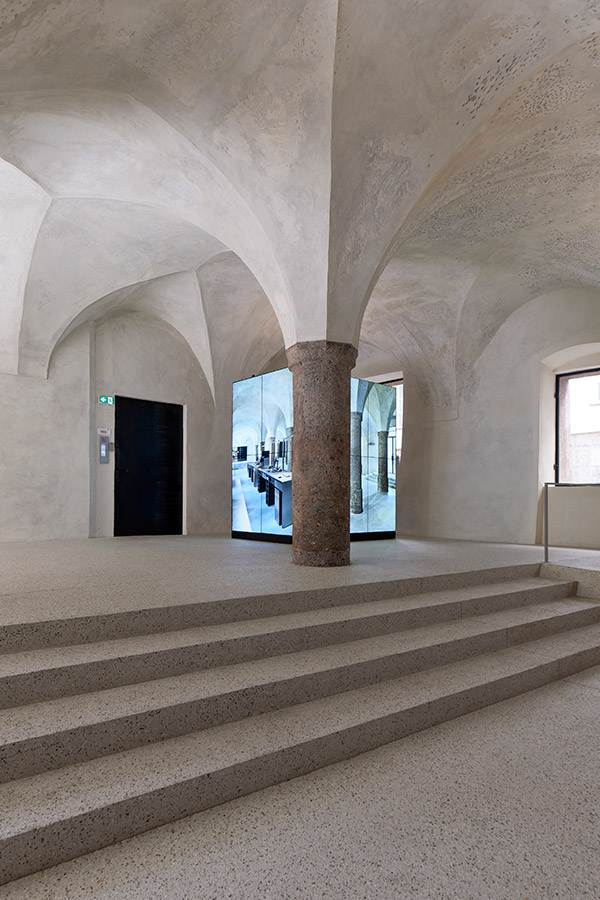 REDESIGN:
All construction measures were taken down, historical arches uncovered and completed respectively, interior walls, breccia columns and facade renovated, floor lowered to reach the original level, a ramp constructed and positioned in the room, an additional entrance created, and the window openings newly designed.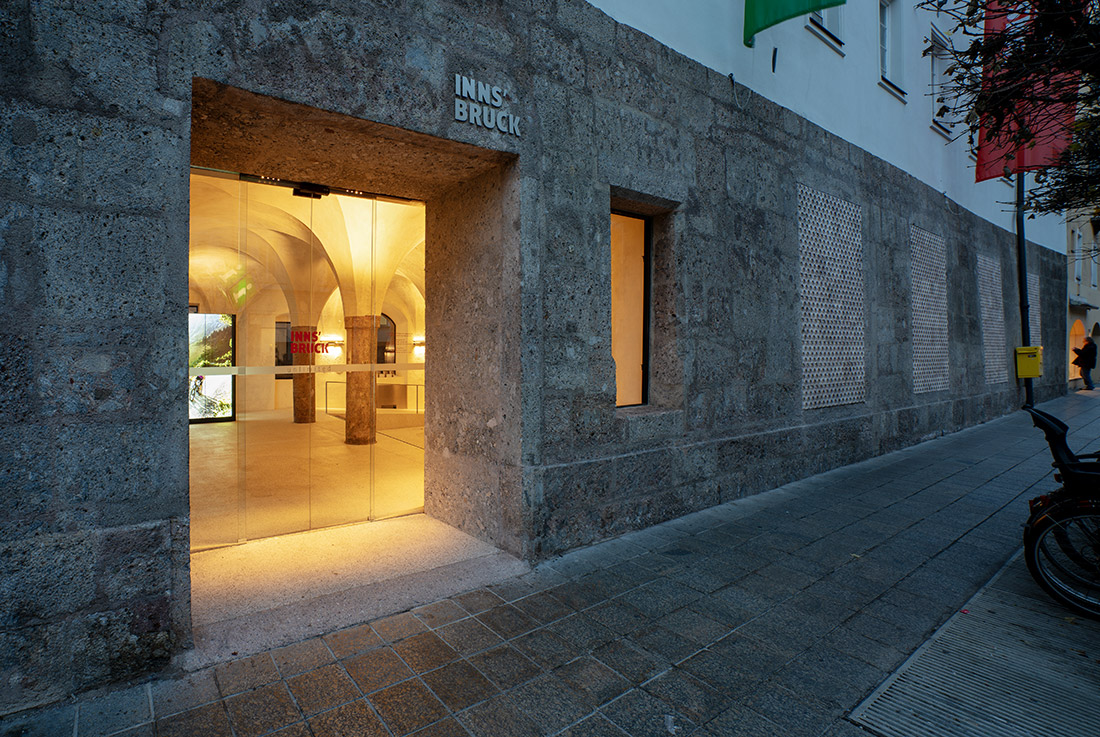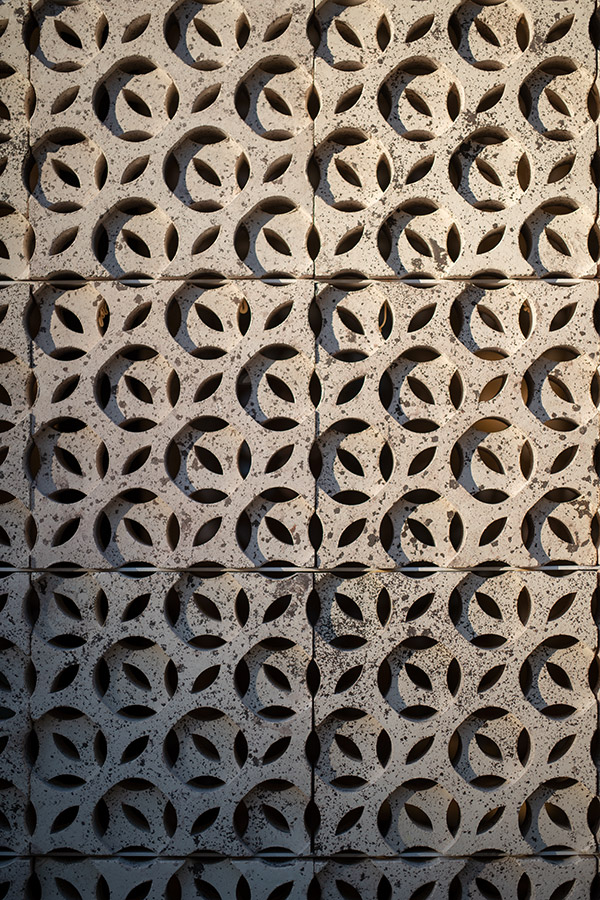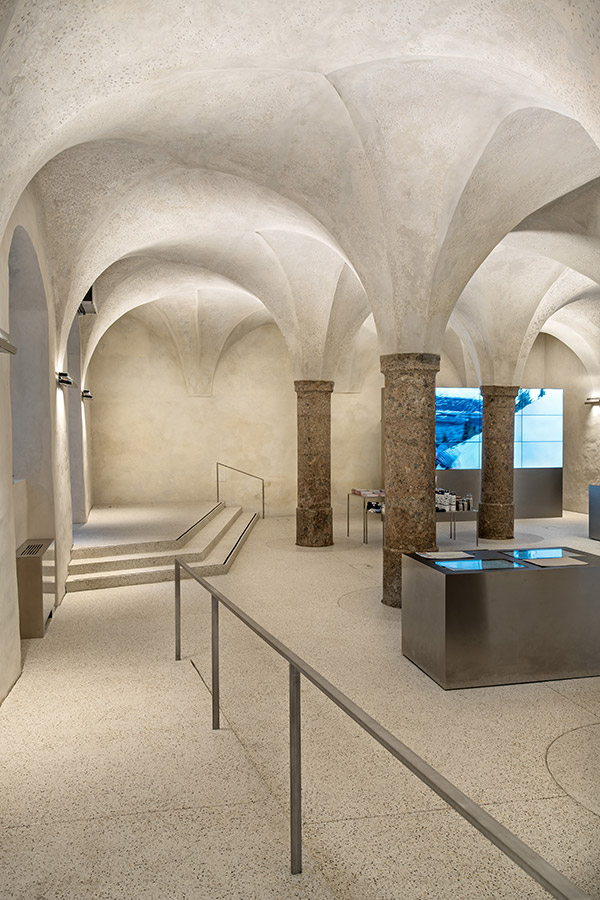 IDEA:
The room itself should be the information medium. Seating steps and the ramp are laid across the room in an asymmetrical way. Video information walls were installed –diagonally facing each other. So the strict orthogonal column grid was broken.
We integrated perforated ceramic arabesques into the facade. During the day, they close the breccia facade; at night, they throw a lantern-like light onto Burggraben. The clay tiles were handcrafted by a young tile manufactory in Vorarlberg (Austria) using a Japanese firing technique and digital graphics.  Each tile is a unique combination of archaic handicraft and modern design… closing the wounds in the 1,500-year-old city wall.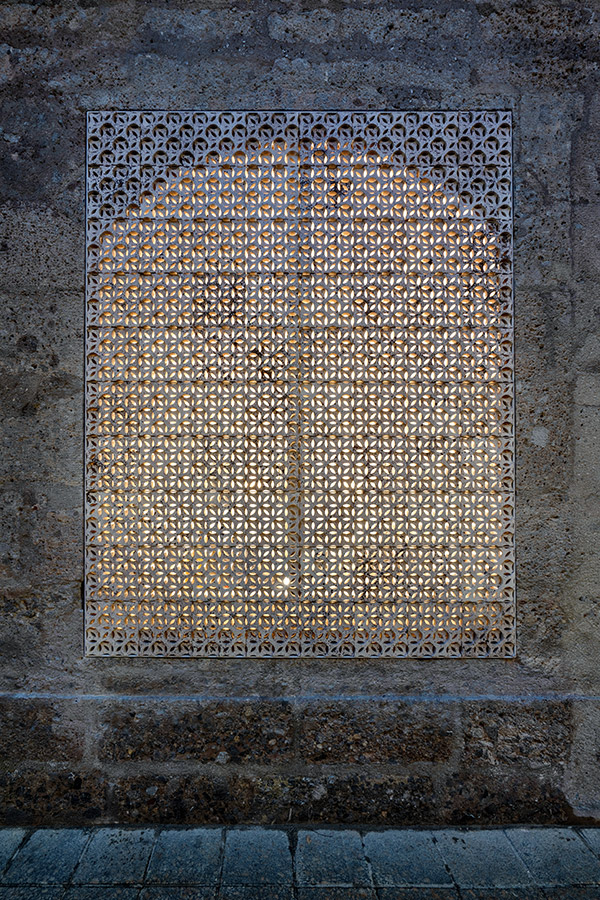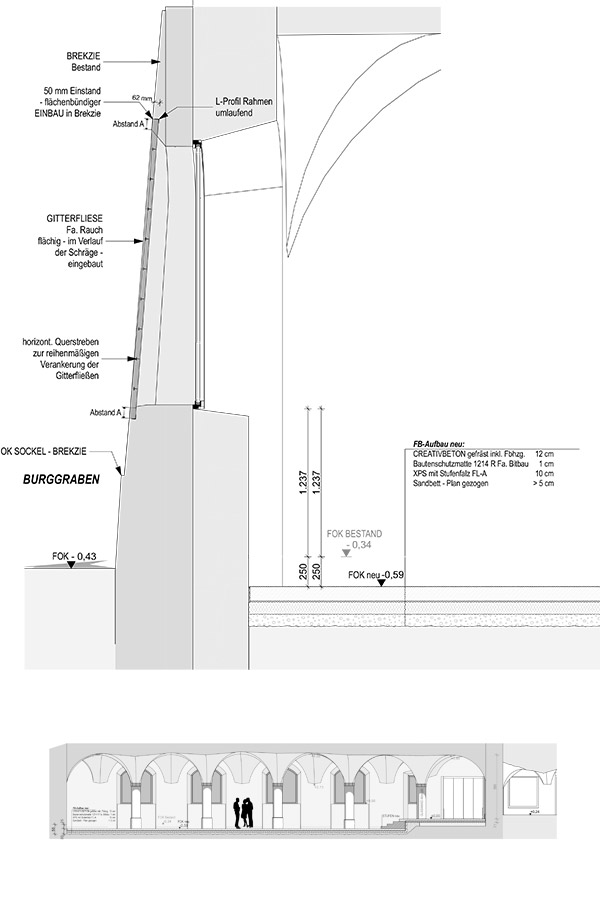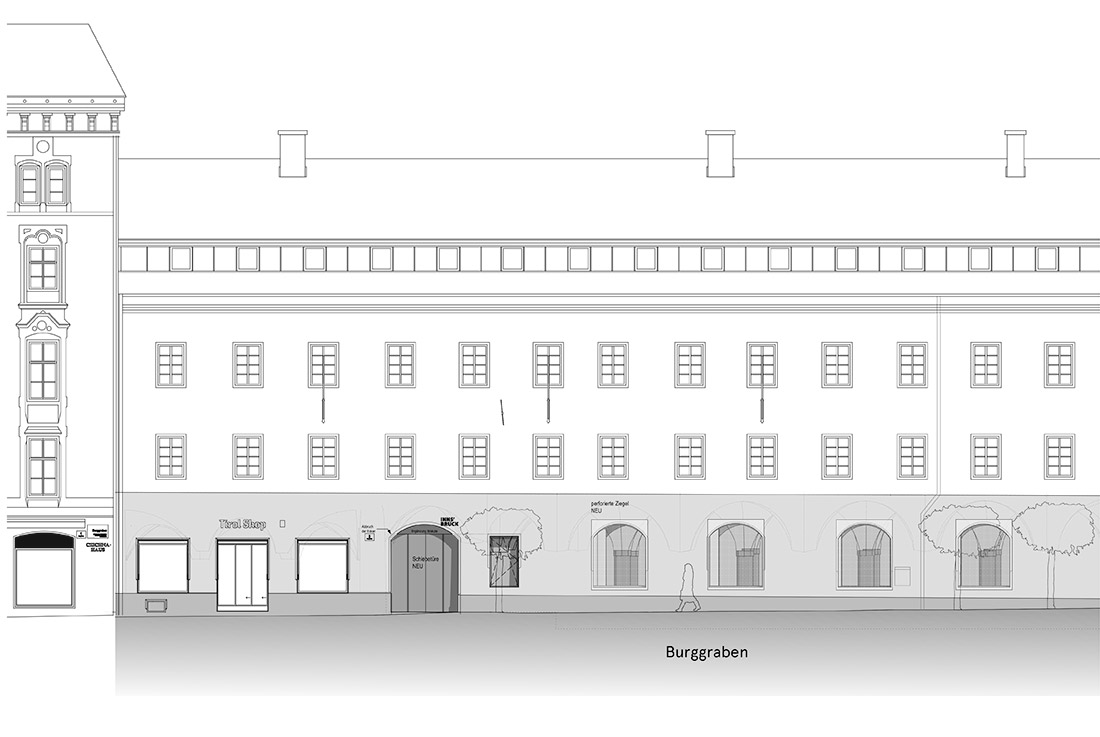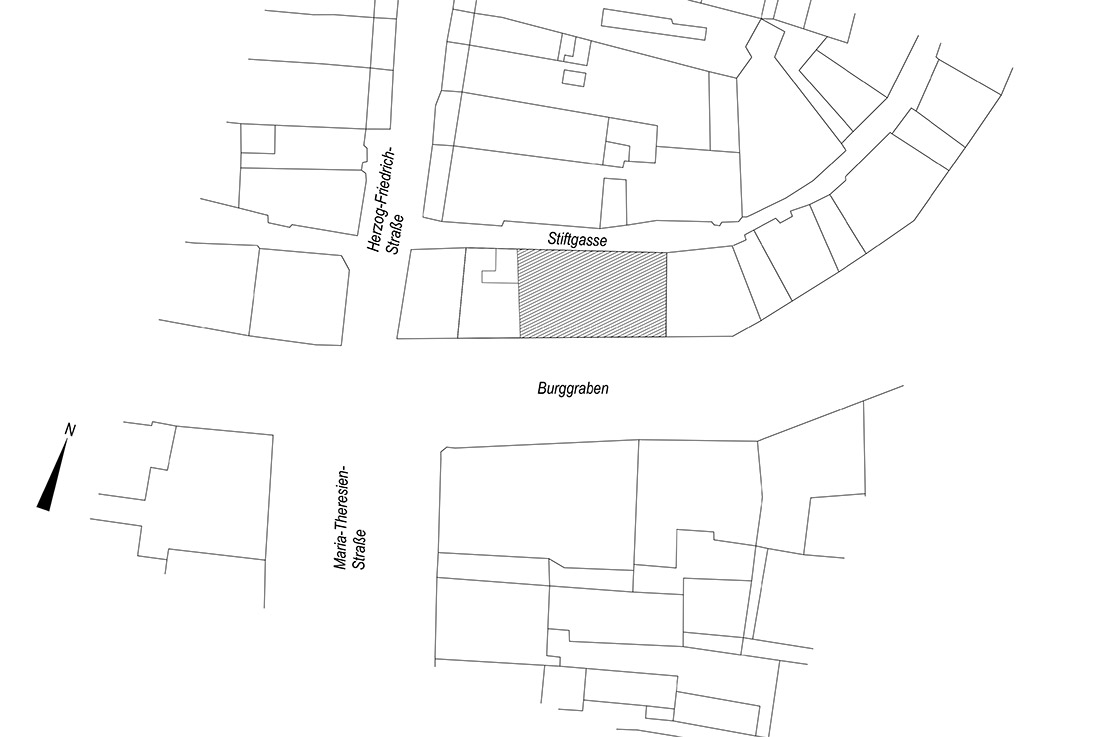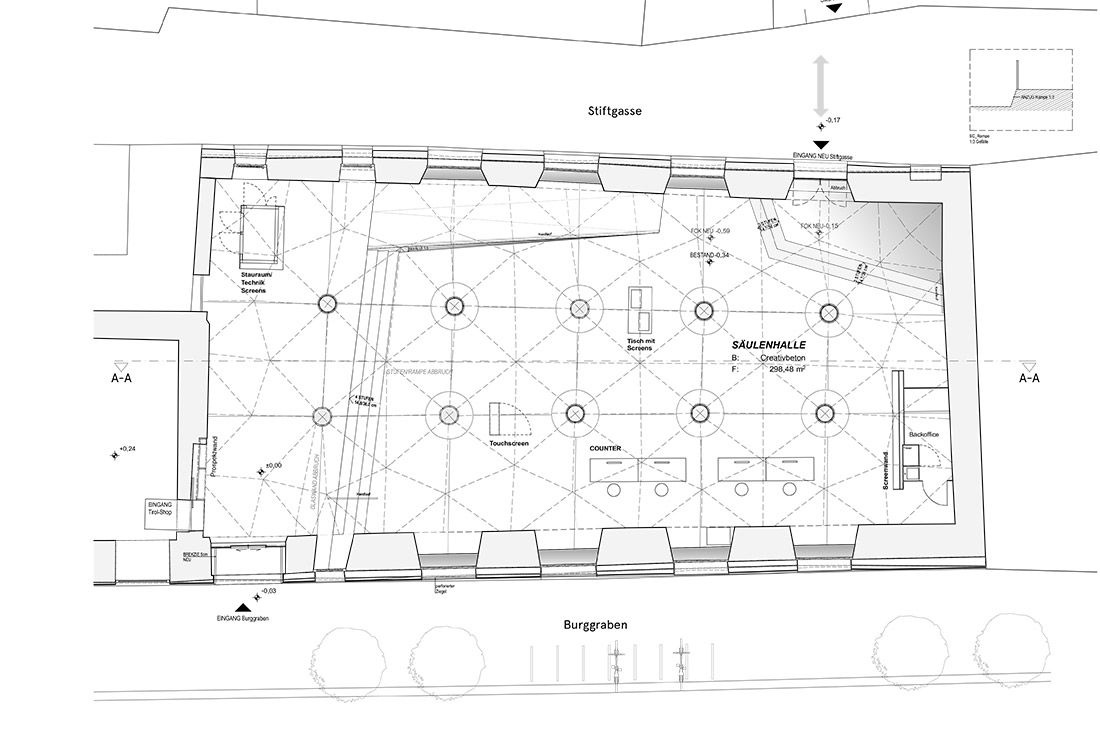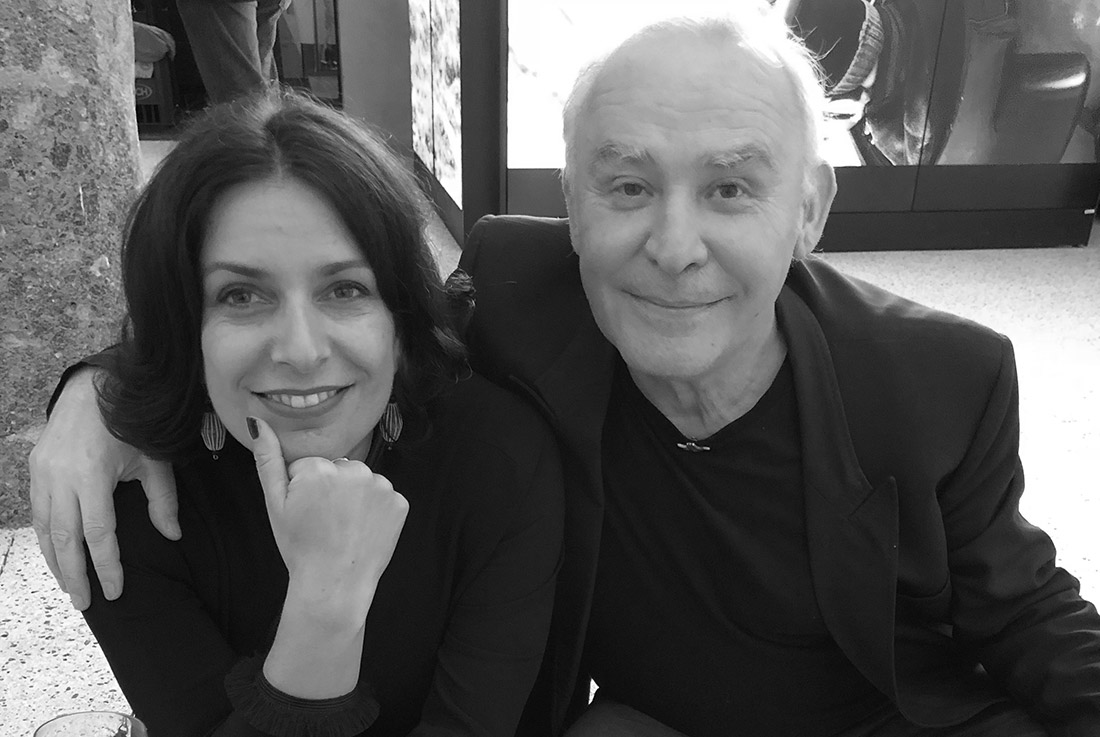 TOURISMUS INFORMATION CENTRE INNSBRUCK
Authors: Betina Hanel and Manfred Sandner
Investor: Tourismusverband Innsbruck und seine Feriendörfer
Photos: Günther Kresser, Nikolaus Schletterer
Year of completion: 2018
Location: Innsbruck, Austria
Total area: 298 m2