Tour is a solid wood stacking container with a lid for use in the kitchen or at the dining table. It can be used for storing onion, garlic etc in the kitchen or braught to the table with olives, nuts and other foods to accompany the aperitif.
The shape is the result of a research in function and proportions for the multiple uses.
Oak comes in natural Ash and it is beautifully made and finished in Germany by highly skilled artisans.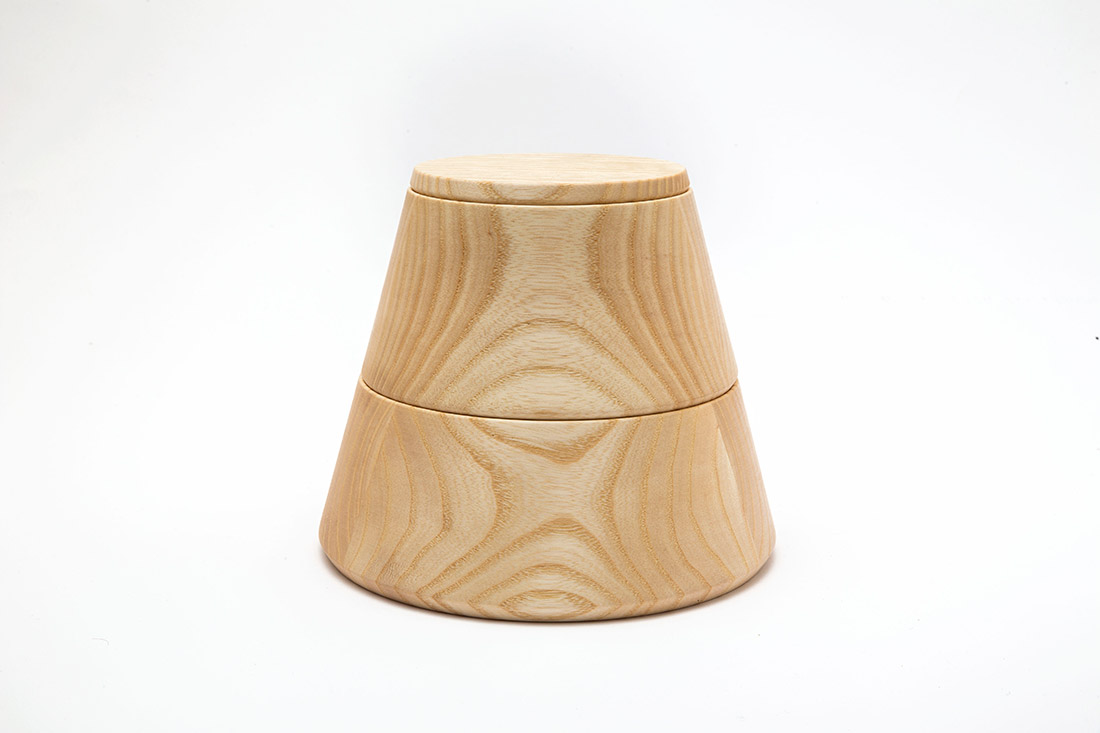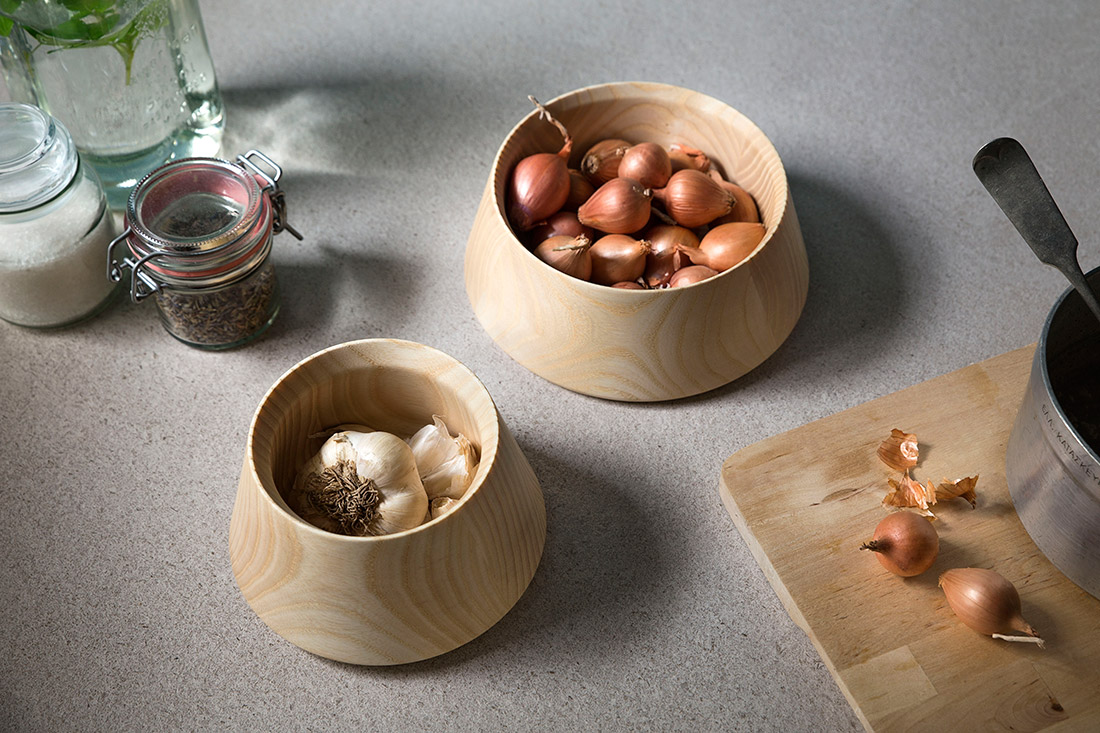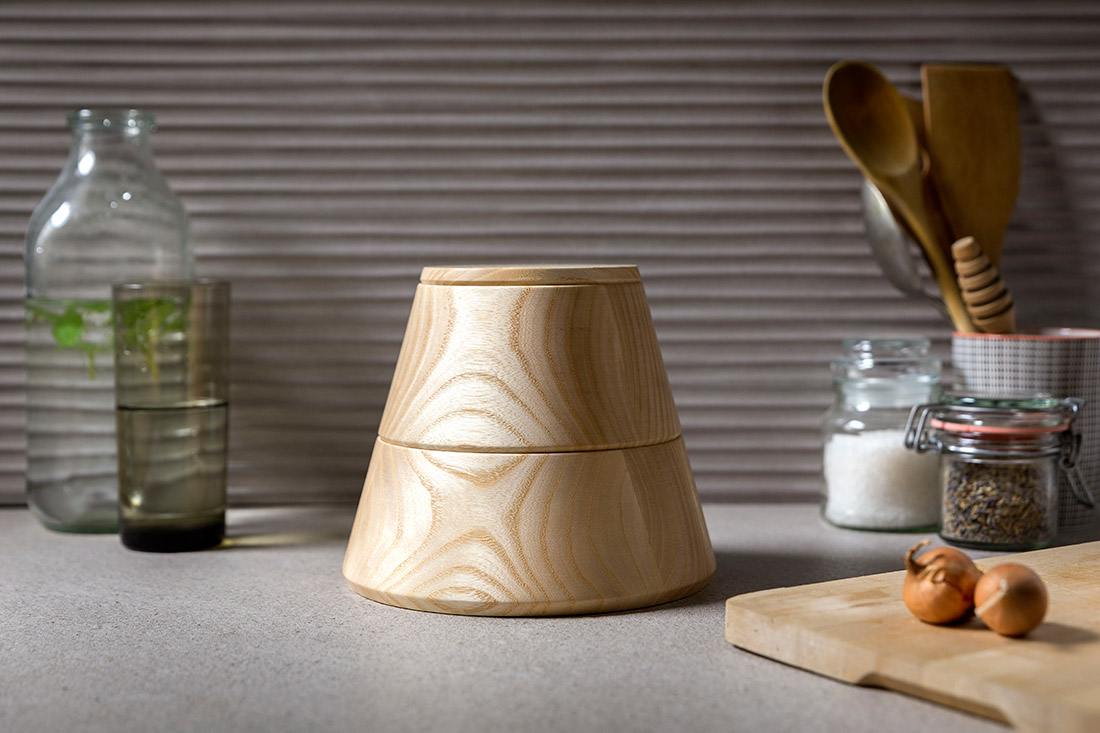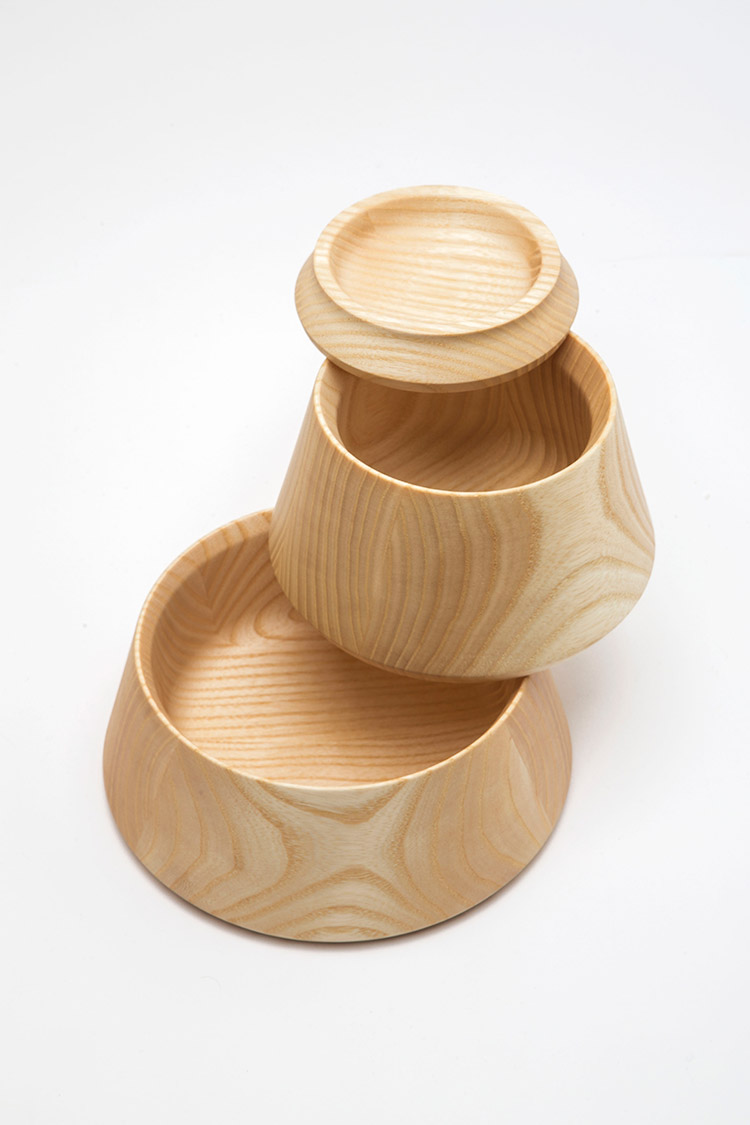 Dimensions: 17×14 cm
About the producer:
Shibui comes from the Japanese word for simple, unobtrusive beauty. The company adheres to this ethos in the design of all of their products, pairing functionality with meaningful detail. Sustainability is of great importance, as is using minimal resources and natural materials.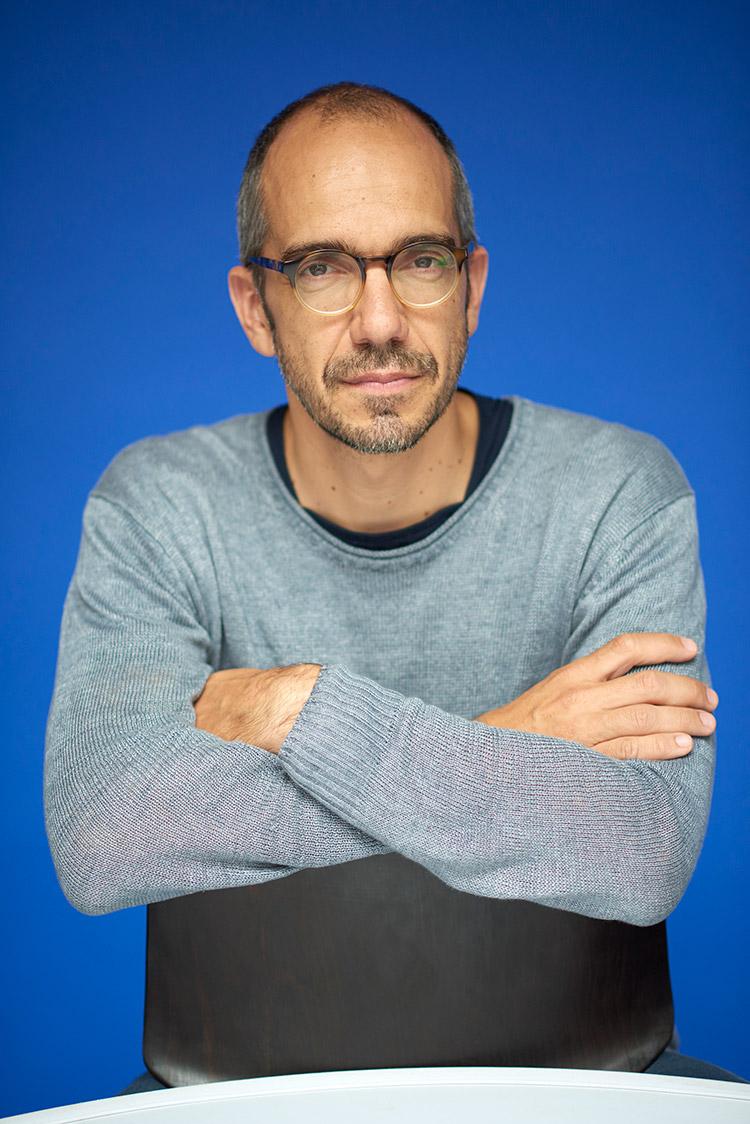 FILE
Designer: Constantinos Hoursoglou
Producer: Shibui (Switzerland)
Country: Greece
Year of production: 2019
Photos: Nikos Alexopoulos
Text provided by the authors of the project