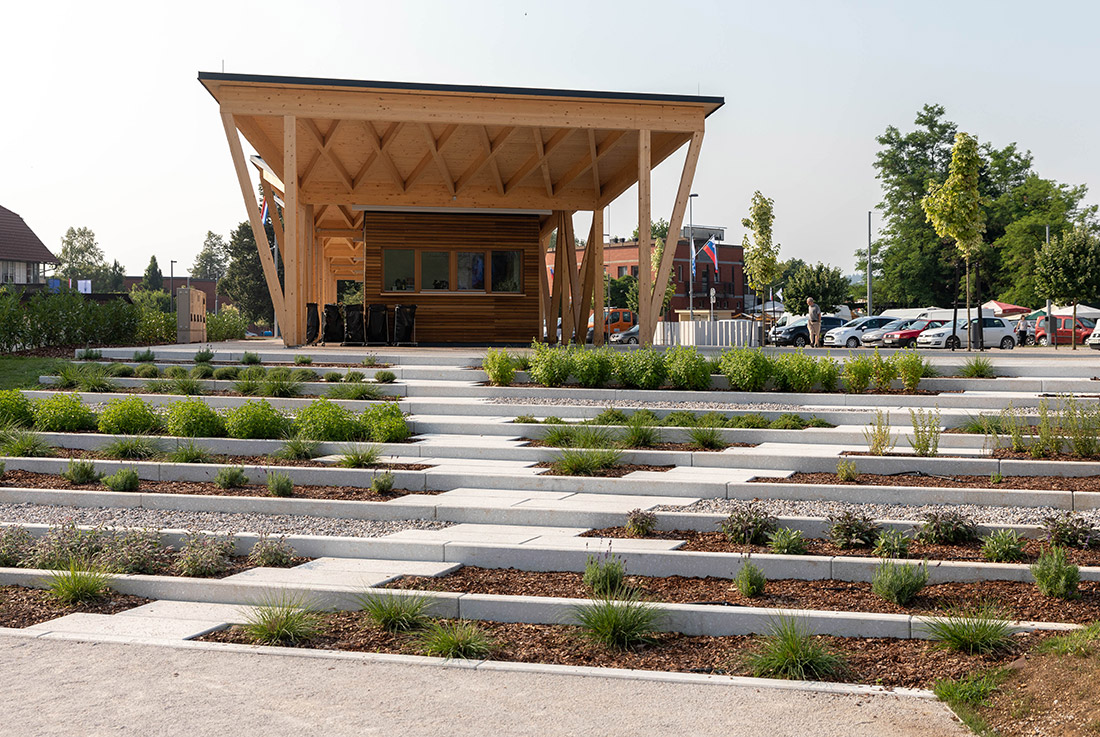 The purpose of building a central market is to create a municipal center.
The design of the arrangement originates from the given space and responds to them in a meaningful way.
Low relief determines the edges of the park and the multi-purpose platforms, which are deepened in two shallow corners on each side of the central platform. The section across the entire space in the longitudinal direction takes the form of a stretched sinusoid. In this way, a fluidly connected but shared space is created, offering different experiences to the walker as he crosses from one end to the other.
The land is divided into three parts: in the section under the high planes there is a park, demarcated from the road and the neighboring houses with low bushes on the embankment. The sandy paths in the park, which are guided by the islands of greenery, include various sets of wooden toys for children, complemented by a hiking fountain for refreshments and water games. The transition from the park to the central platform forms a garden of herbs in low terraces. A central platform is raised between the two corners. In its background stands the large canopy of the covered market, which is the main architectural motif of the composition. The central market platform, in the form of a low auditorium, steps down into a rounded multi-purpose platform. From here, all the space past the linden tree flows towards the municipal building and the local library.
The composition's most recognizable impression is the intersection of paths that take the shape of the confluence, as well as the geometry of the triangular mesh that connects the edges of the space, the paving pattern of the platform and the shape of the roof structure of the marketplace as a whole.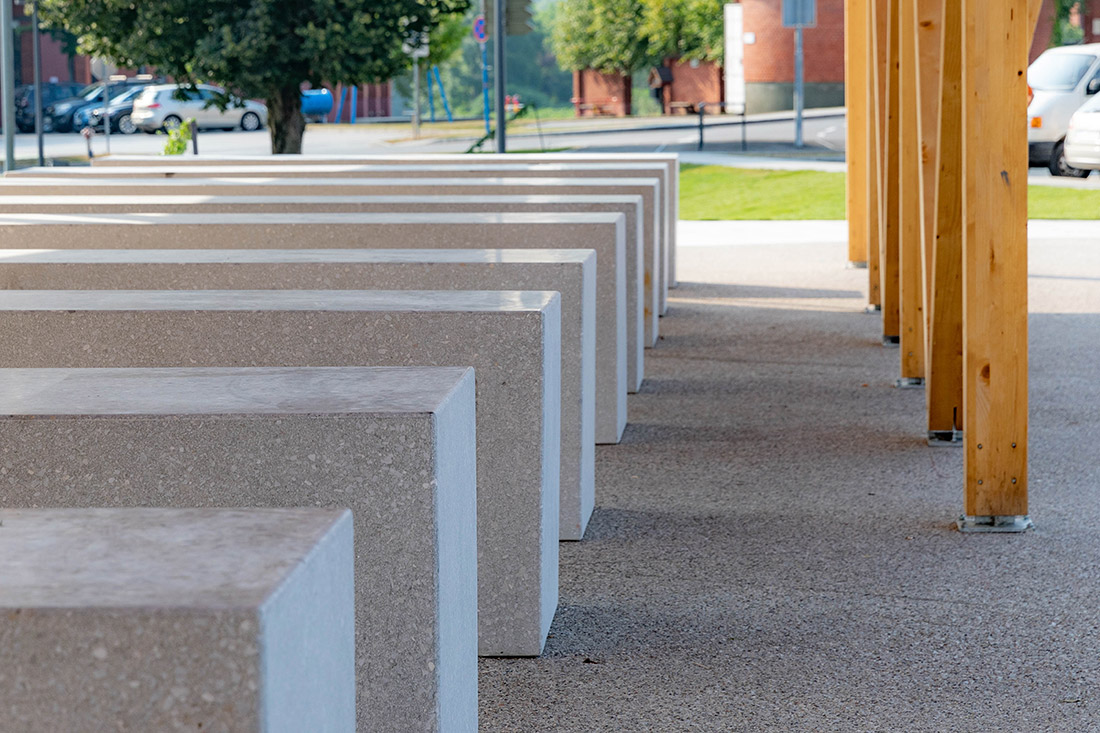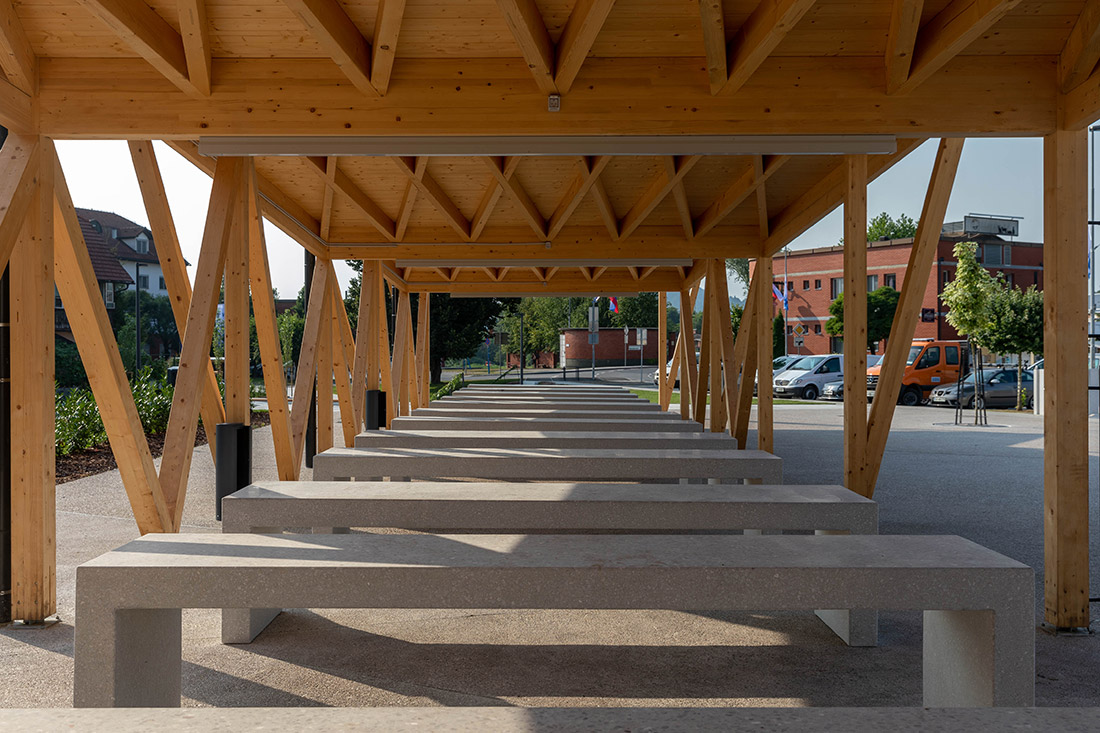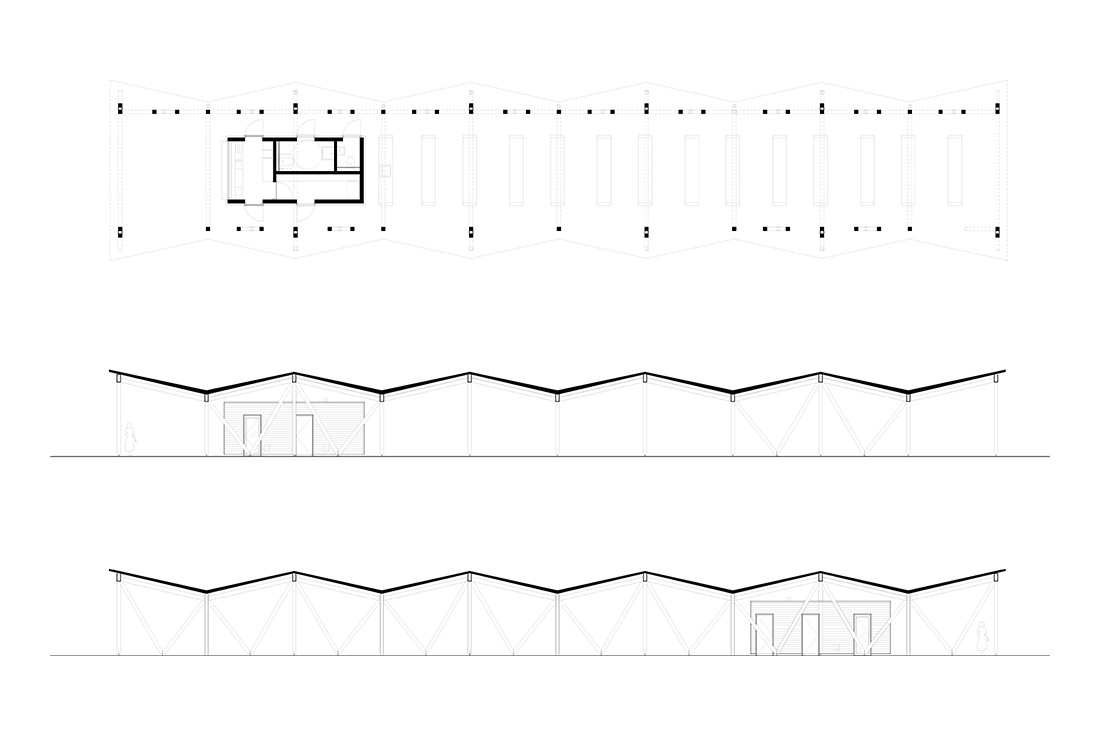 Authors of the project: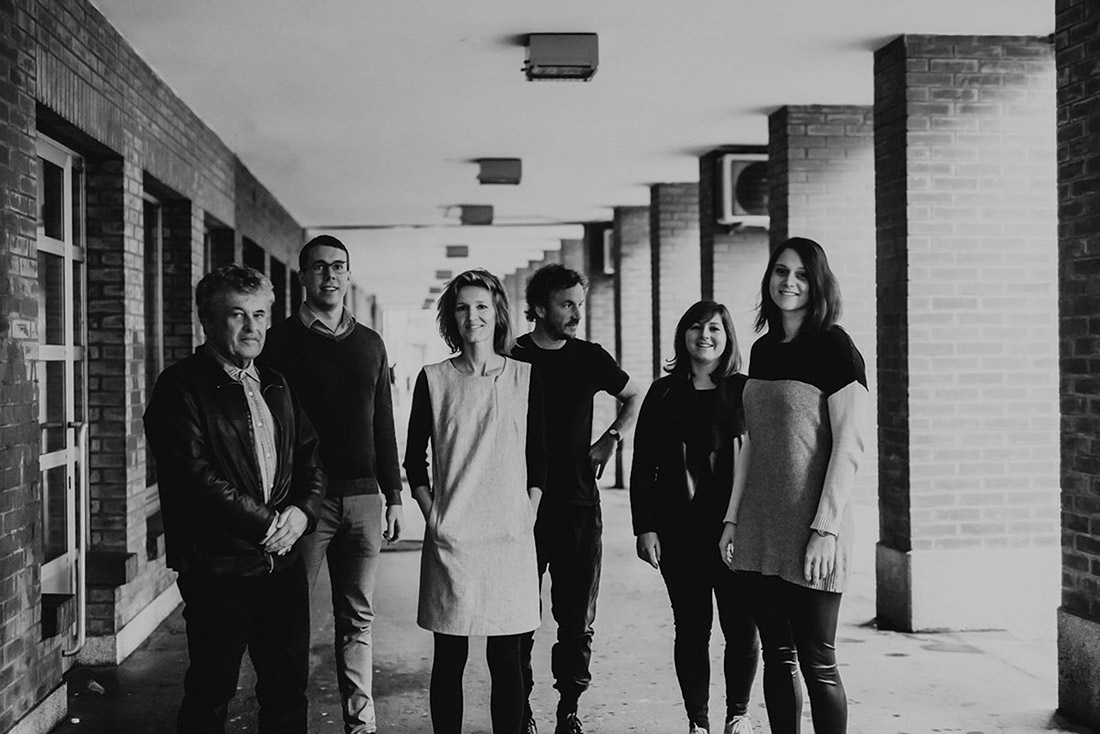 FILE
Authors: Janez Koželj, Tina Kobe Rupar, Blaž Rupar; 3biro
Photos: Peter Košenina
Location: Medvode, Slovenia
Year of completion: 2019
Text provided by the authors of the project.