Four simple elements — bases, wooden bars, metal couplings and fabric partitions participate in a harmonious play, forming a modular partition structure of infinite combining possibilities. A play of lights and shadows on the surfaces of upholstered partitions that meet at an angle, crisscrossed with numerous vertical impressions in the color of warm wood gives the Taraba divider a harmonious and playful look. Materials: Bars: solid wood, matte acrylic lacquer or natural oil; Legs: h couplings, support: powder coated steel; Panels: plywood understructure, polyurethane foam; Covering: fabric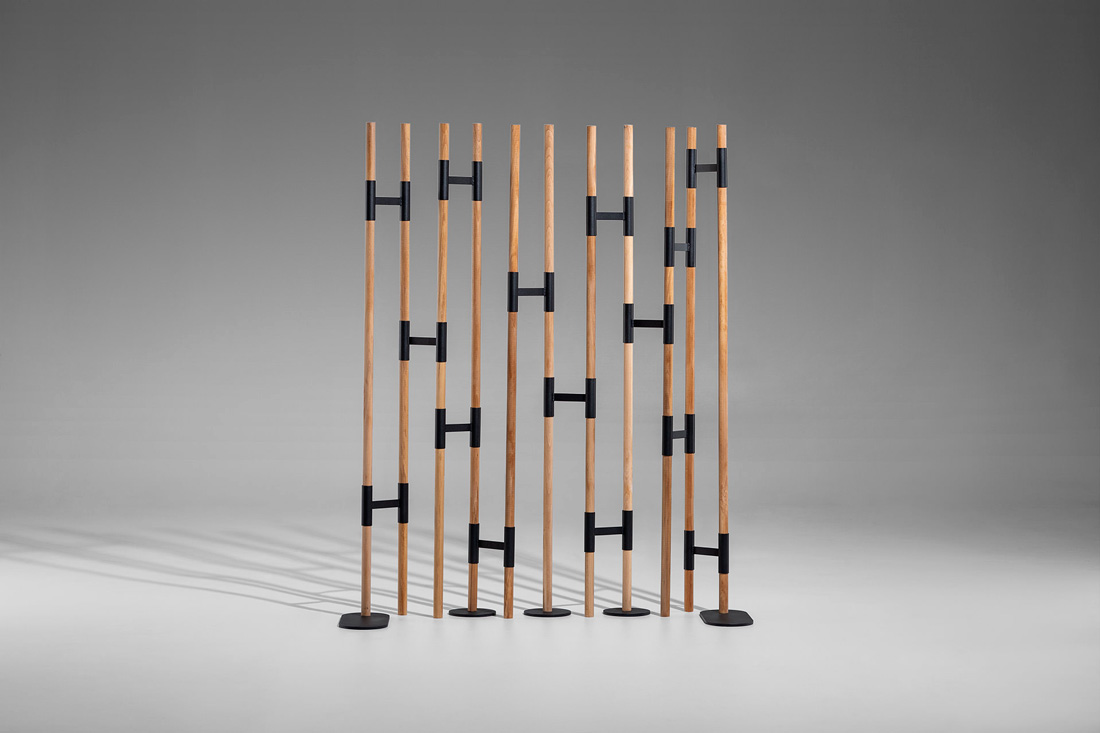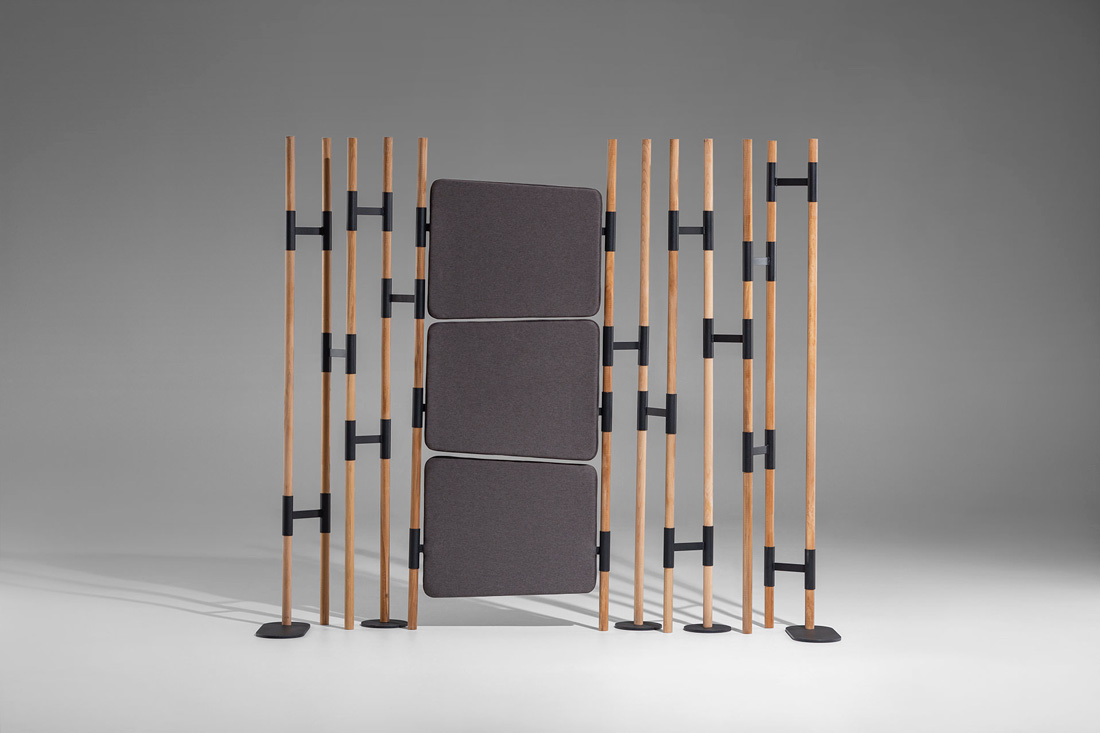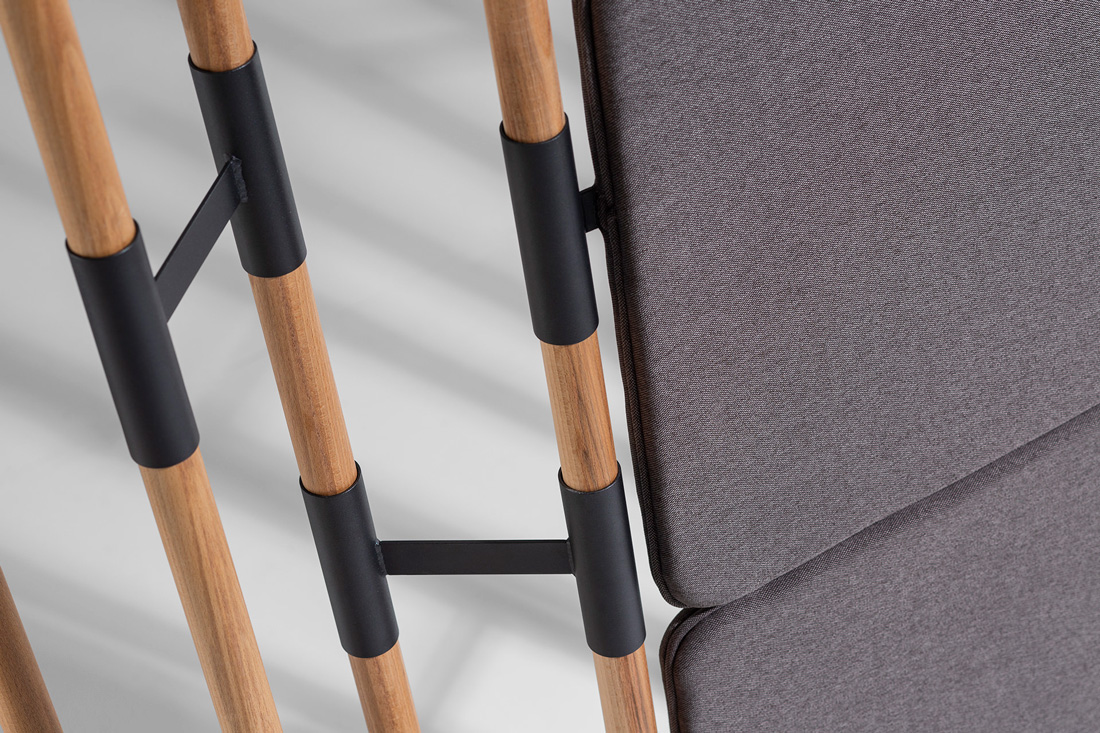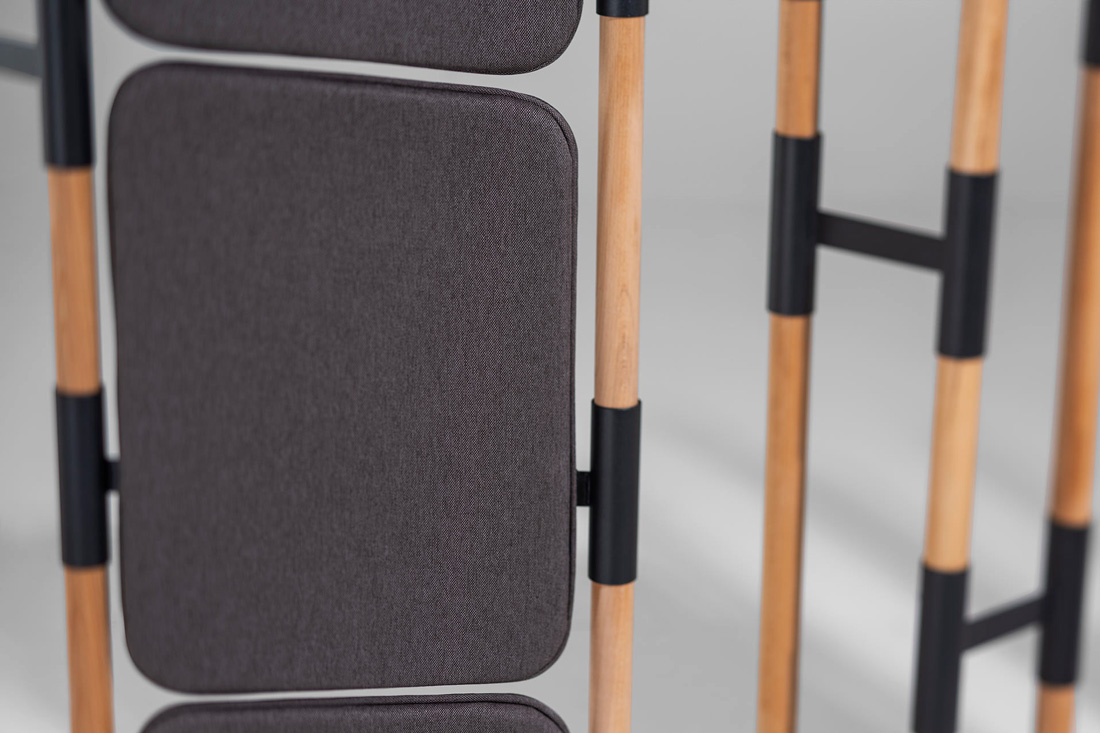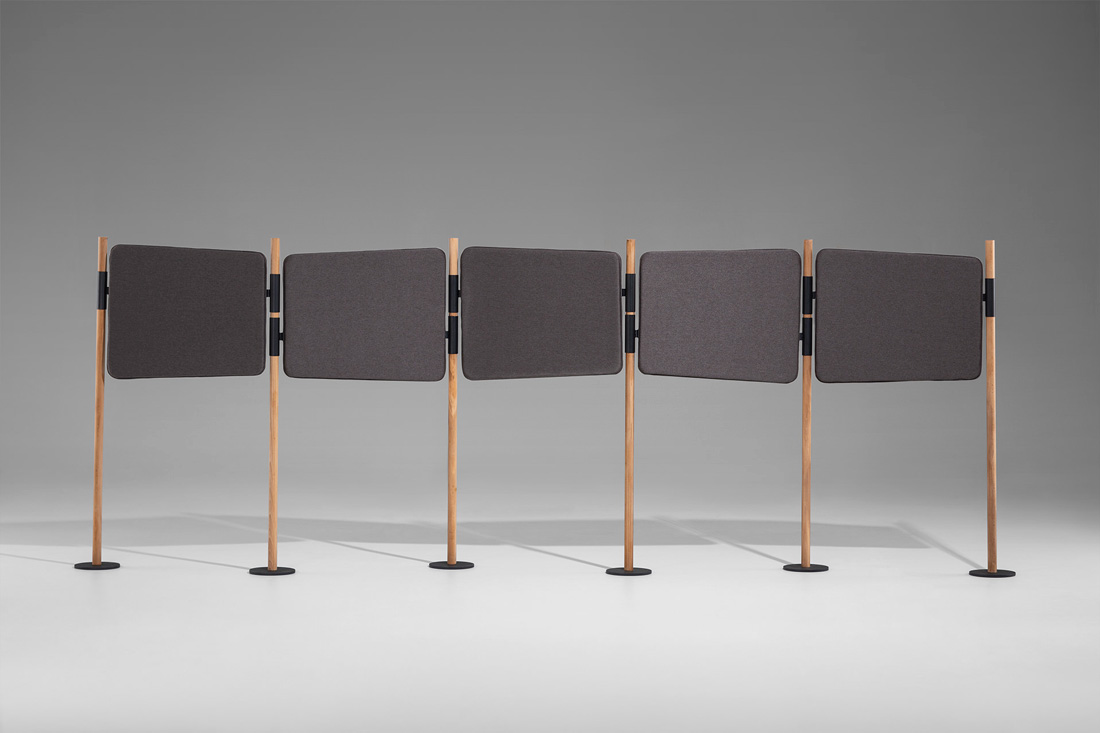 About author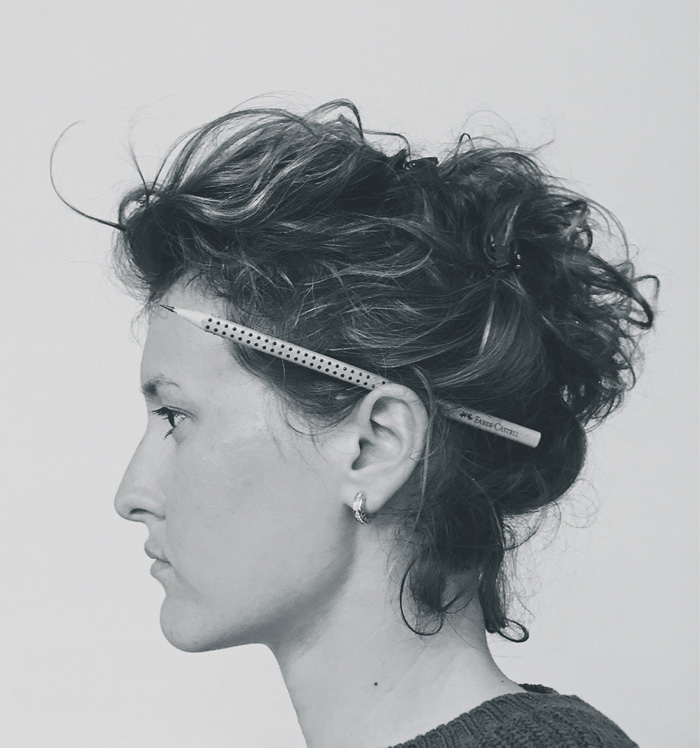 Katerina Trpovska / Rinocca studio – Rinocca is a product design studio founded in Skopje, Republic of Macedonia by Katerina Trpkovska, a supporter of honesty in design, influenced by European design studios, with an emphasis on natural materials and comfort. She won the regional competition "Young Balkan Designers" in 2015, "The House of Thousand Designers" in 2017 and received an award at the Belgrade furniture fair in 2017.
NUNC translates ornamental tradition into playful minimalistic design. Its furniture collection portrays the contrast of rational and geometrical form softened by the materials, warm pastels and textures. These reflect the identity of NUNC's geographical natural environment, the homeland of the well-known Slavonian Oak. NUNC's production is placed in the town of Đakovo (Croatia).
FILE
Authors: Katerina Trpovska / Rinocca studio
Country: Republic of Macedonia
producer: NUNC
Country of producer: Croatia
Photos of the product: D_KUNIC
Year of production: 2019
Text provided by the authors of the project.